TOP 10 cheap places to visit in Mexico
Find out what are the best cheap places to visit in Mexico and how to have affordable vacations in this awesome country.
10min


If you're reading this blog post you most likely love to travel, especially on a budget. I can relate because I do as well. That was how I found the best cheap places to visit in Mexico and in many other amzing countries around the world.
I have been solo traveling as a full time digital nomad for the past 2 years and visited a total of 7 countries, with of course many more to come. Out of all the landscapes and countries I have visited, there is one specific place that stood out amongst the rest — Mexico.
This country is far more than just Cancun and Tulum (which are both beautiful cities by the way). It's filled with so much culture, amazing food, and absolutely breathtaking landscapes. Mexico is bound to take your breath away.
Not only is the country south of the border to the USA very affordable, it's also a hotspot destination for digital nomads, expatriates, and budget travellers!
It is also huge, one of the larger ones on the globe. With its wide vastness, price ranges may vary from city to city.
There are plenty of spots to hit up during your backpacking trip and we're going to go through some awesome destinations for a great and affordable vacation.
Don't miss out our list of the best places to visit in Mexico.
How to have an affordable vacation in Mexico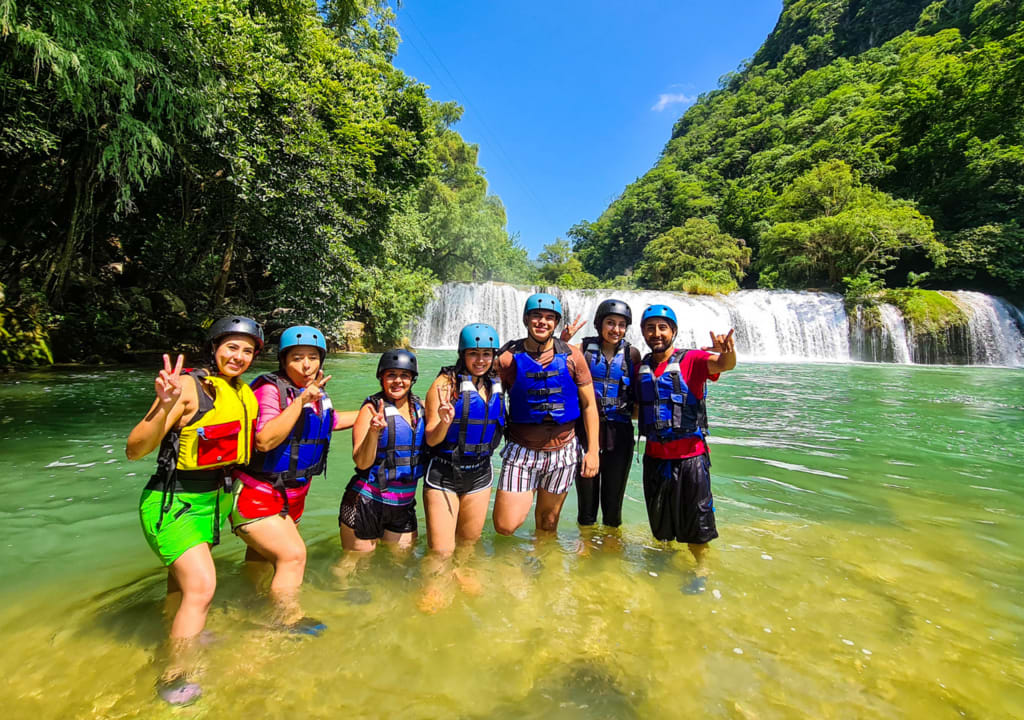 In this blog post I am going to share my experience backpacking in Mexico, how I was able to do it on a budget, and how you'll be able to as well!
A few things we will review in this article:

10 cheap places to visit in Mexico
Finding fun things to do in Mexico
Finding affordable accommodation in Mexico
Finding affordable transportation in Mexico
More on cheap travel in Mexico on our guide to travel Mexico on a budget.
Top 10 cheap places to visit in Mexico
I've got some great recommendations of cheap places to visit in Mexico to offer, most of them with hot weather and beautiful beaches! Check it out below.

1. Puerto Vallarta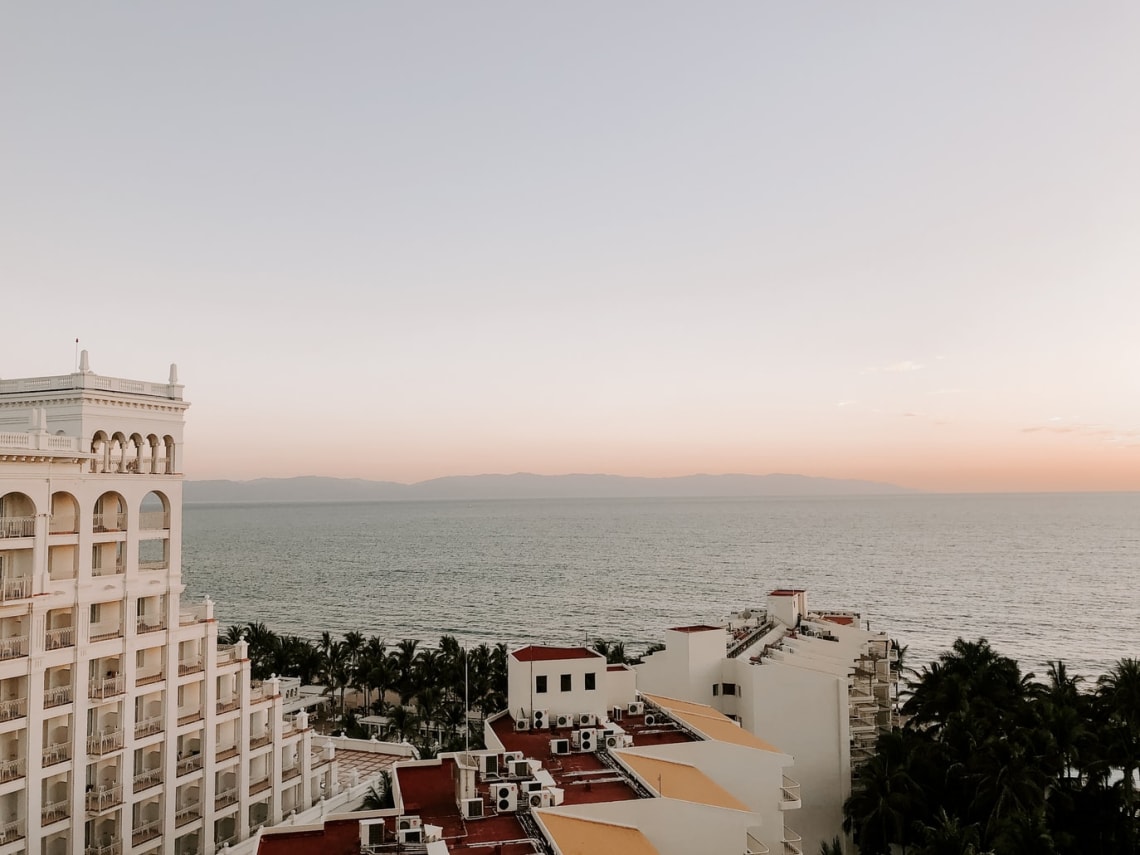 Puerto Vallarta is an amazing alternative to other more known beach towns to have a great vacation in Mexico by the water.
Located in the state of Jalisco, on the Pacific coast, it is a friendly city with stunning beaches and lots of fun activities to keep you busy for days. While you're there, don't miss out the trendy Los Muertos beach and the more deserted Conchas Chinas beach. You can also go snorkeling, visit art galleries and watch the sunset from the Malecon.
If you want to stay longer and get free accommodation while you have an unforgettable experience, you might consider doing a work exchange program there through the Worldpackers platform. .
There are some awesome volunteer opportunities in Puerto Vallarta, where you exchange a few hours of work for accommodation and other perks, like meals and tours. You can volunteer as a receptionist, cleaner or tour guide while improving your Spanish and making friends.

2. Playa del Carmen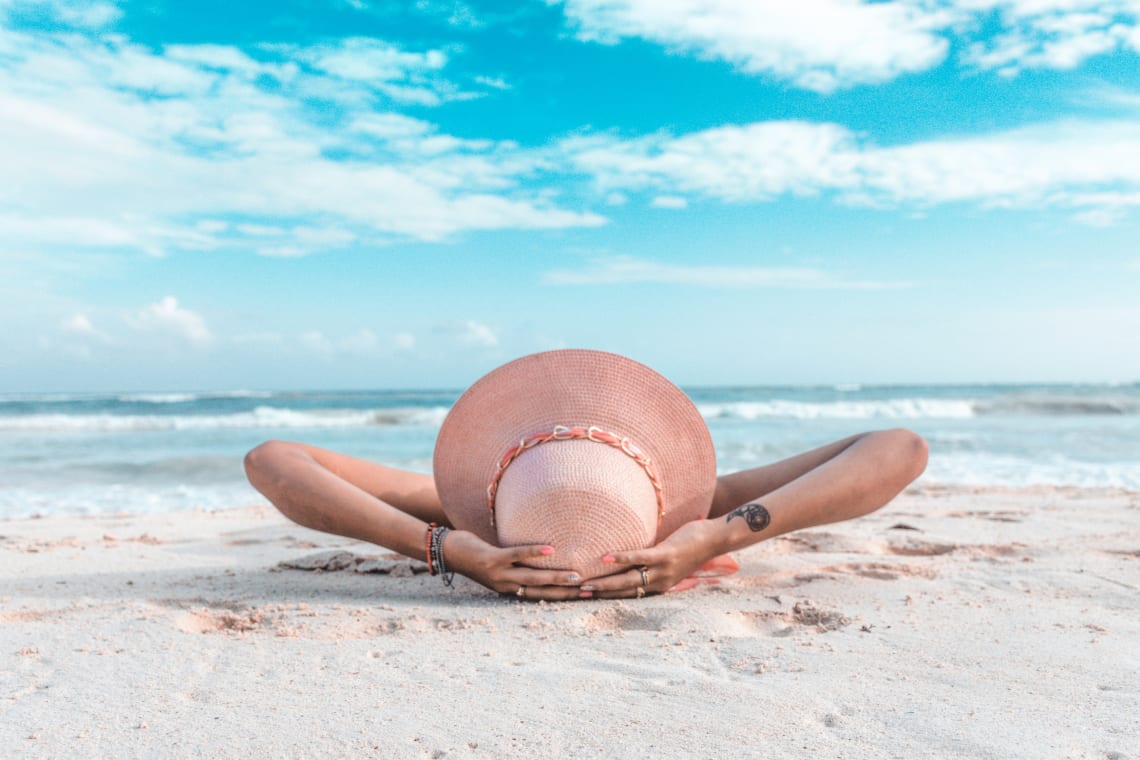 Playa Del Carmen, in Yucatan Peninsula, is a well known expat and digital nomad hotspot for a reason! Not only is this city insanely beautiful, it is affordable as well. It's definitely one of my favorite cheap places to visit in Mexico.
While you're there, I recommend taking a dip in a Cenote, trying traditional Mayan food, exploring the Chichen Itza, checking out the Frida Kahlo Museum, strolling the shops of La Quinta, partying at Coco Bongo, taking a day trip to Xpu Ha and taking a ferry to Cozumel.
Accommodation in this city is affordable, but there are also a few different work exchanges in Yucatan to choose from. It's basically impossible to get bored in this vibrant beach town.
3. Isla Mujeres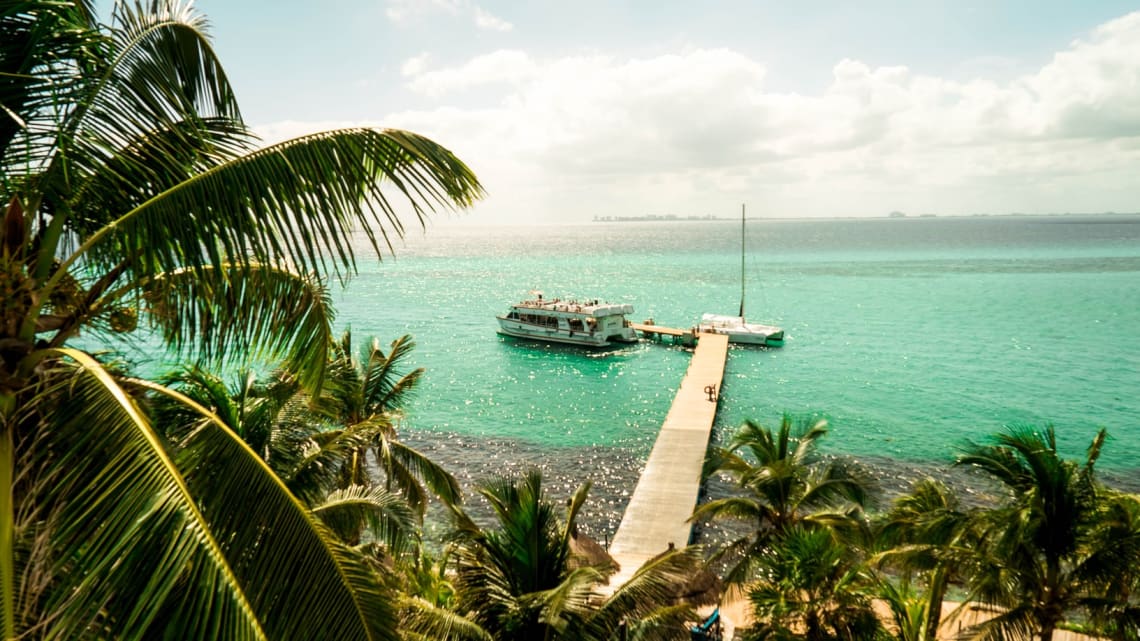 Isla Mujeres was one of my favorite parts of backpacking Mexico. A beautiful little island off the coast of Cancun, where you can get to by taking a 30 minute ferry for as low as $16.
This amazing place, which translates to "women island", has a totally different vibe to Cancun, which is known as Mexico's "party capital". Most people go to Isla Mujeres to escape the buzz and relax.
The island is quite touristy but there are ways to get around the tourist traps. Located all across the tiny island are grocery stores and OXXO gas station shops where you can stuff to cook homemade meals and save money by not eating out.
There are also highly rated hostels starting at $14 a night. Or if you plan on spending over a month, you can volunteer in Islas Mujeres as well. At this position you can make and learn delicious Cocktails to serve a hostel's guests.
4. Valladolid
Located in Yucatan northern Quintana Roo, this colourful city in Mexico is a hidden gem. It's still relatively off the beaten path, what makes it a great place to experience authentic Mayan culture and also makes it easier to avoid tourist traps.
There are amazing Cenotes in Valladolid, as well as traditional dance performances, Mayan ruins, a great local market... And you can see most of that at very affortable rates.
With beautiful beach scenery and delicious tacos for as low as $2, Valladolid is a great spot for a short vacation or a few months volunteering with Worldpackers while helping in a farm or in a hostel.
5. Guadalajara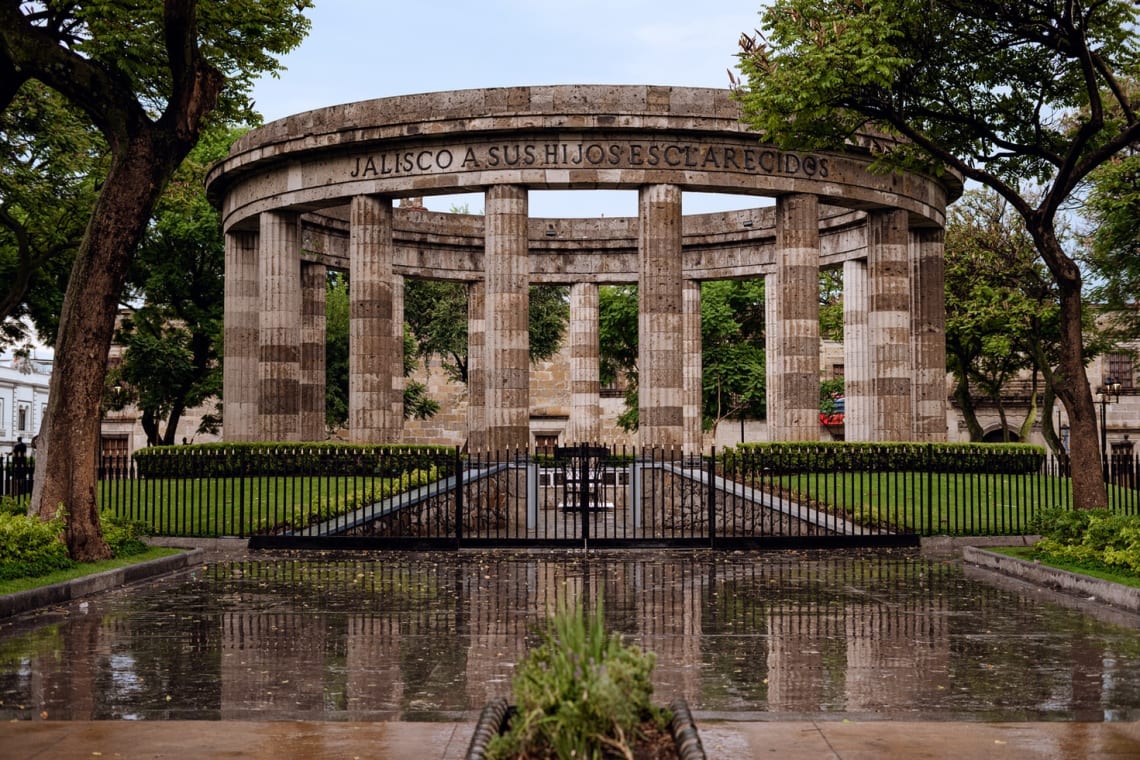 Located in the western part of Mexico, Guadalajara is buzzing with unique culture, food, colonial architecture, and friendly people. It's the capital and largest city of the Mexican state of Jalisco, and many consider it the cultural center of Mexico.
It's the home of mariachi music and hosts many large-scale cultural events. It's one of the best cheap places to visit in Mexico if you like bigger cities and want to see the mix of tradition and modernity.
There are a variety of volunteer opportunities located here so don't worry about finding accommodation. And if you don't decide to volunteer and would rather chill, it's alright! There are many affordable hostels starting as low as $6.
6. Cancun
If you're planning a trip to Mexico it's no doubt that you've heard of the famous beach city Cancun. A place of partying and having a good time, Cancun has a lot to offer to budget backpackers. It's probably not the first destination that comes to your mind when you think of cheap places to visit in Mexico, but it can surprise you.
Surprisingly I was able to snag a private room in an Airbnb for just $10 a night. Accommodation in this town can range from extremely affordable to extremely expensive as it's one of the most popular cities in the entire country.
There are plenty of tourist traps that can get up to hundreds of dollars but Cancun can truly be explored on a budget if a backpacker explores cenotes, beaches, and waterfalls for themself.
You can do all of that while volunteering in Cancun. Among other positions, you have the chance to spend some time there welcoming guests, cooking or being a Social Media Content creator.
If you figure out the bus routes, you're able to explore most this city and its surroundings by yourself, while saving a lot of money.
Tulum vs Cancun is one of the most frequently asked questions when planning a trip to Mexico. Check out the article if you have to decide between one of them.
You might also want to read our article about safety in Cancun.
7. San Cristóbal de las Casas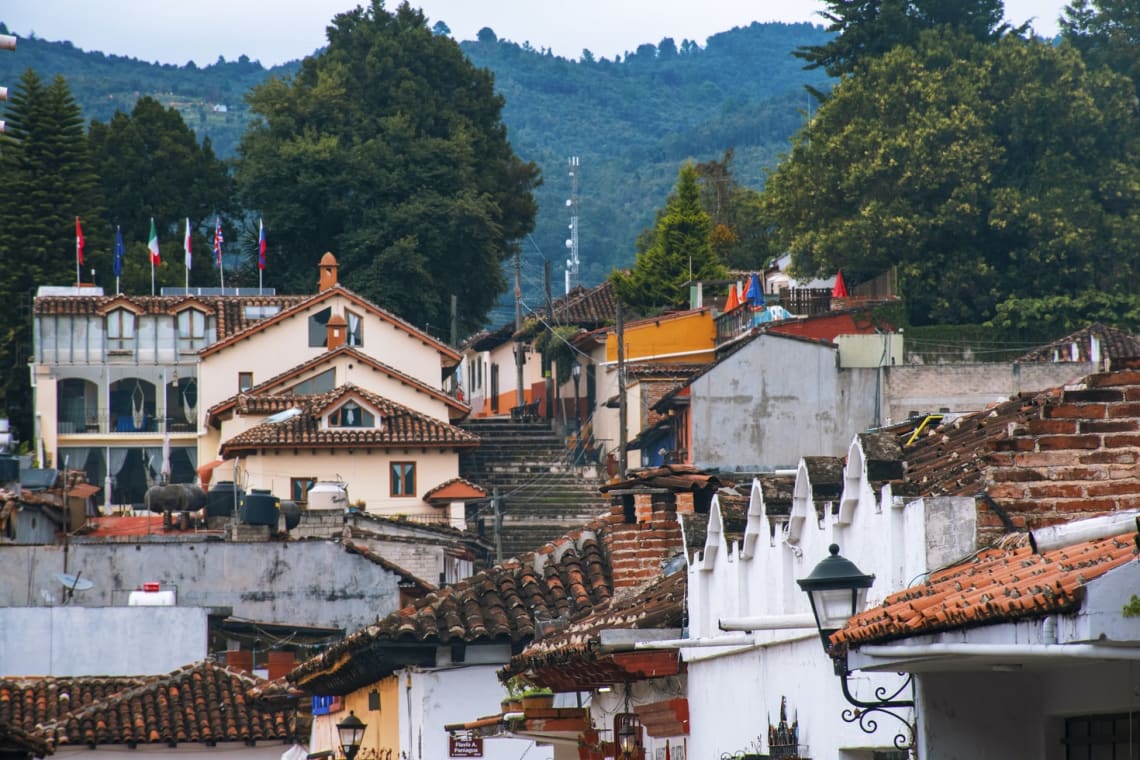 In the southernmost state of Chiapas, only a few hours drive away from the Guatemala border lies the beautiful tucked away city of San Cristobal de las Casas.

There are so many things to do in this city! Whether you're exploring the indigenous culture or hiking the unique landscape, San Cristobal de las Casas will surely take your breath away without taking too much out of your pocket.

Chiapas was one of my favorite parts of backpacking in Mexico because there was so much to do at affordable rates. You can either do a decent priced tour of Sumidero Canyon or take your own adventure and experience local living by taking a colectivo.
I am vegan traveller and had no problems finding food to suit my needs. There were several delicious plant-based restaurants where I ate a full plate of food, and often had leftovers, for only $5 USD.
Accommodation in San Cristobal is very affordable as well. You can find a hostel for as low as $6 per night.
If you would like to stay there for longer than two weeks and in very good locations, it is best to find a volunteering position.
8. Mexico City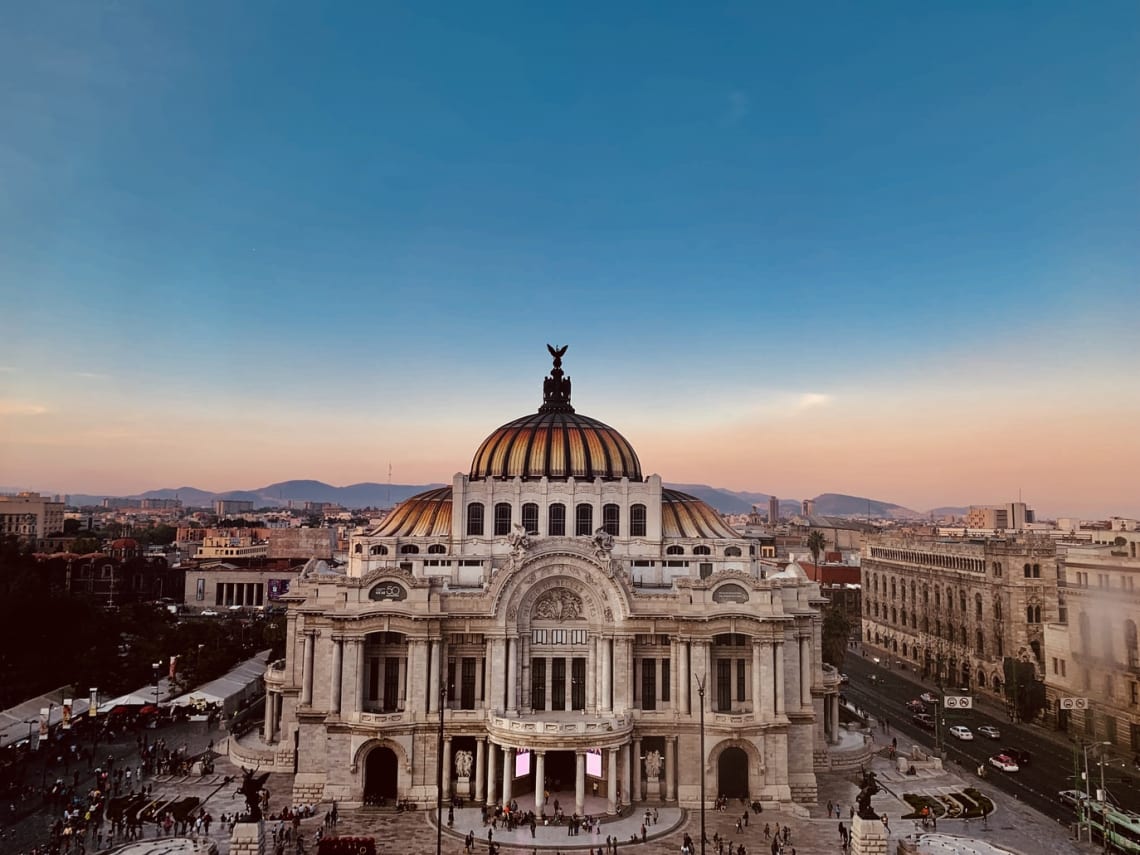 If you're taking a trip to Mexico, don't miss out on the delicious meals. Mole, nachos, tacos, refried beans, horchata, you name it! There are so many yummy foods to try that will not break the bank.
Mexico City has lots of street vendors, that are honestly better than restaurants most times, and they sell authentic and flavourful food. I've found it's best to find affordable and cheap food outside of the major tourist areas.
Mexico City is not necessarily the most affordable place in the country but it is highly recommended for the rich culture and food they have to offer. And, as in most big cities, if you ask local people you'll be able to find cheaper options for food, accommodation and activities.

If you're interested in staying in Ciudad de Mexico for several weeks you can of course snag a Worldpackers opportunity to save a good amount of money.
9. Oaxaca City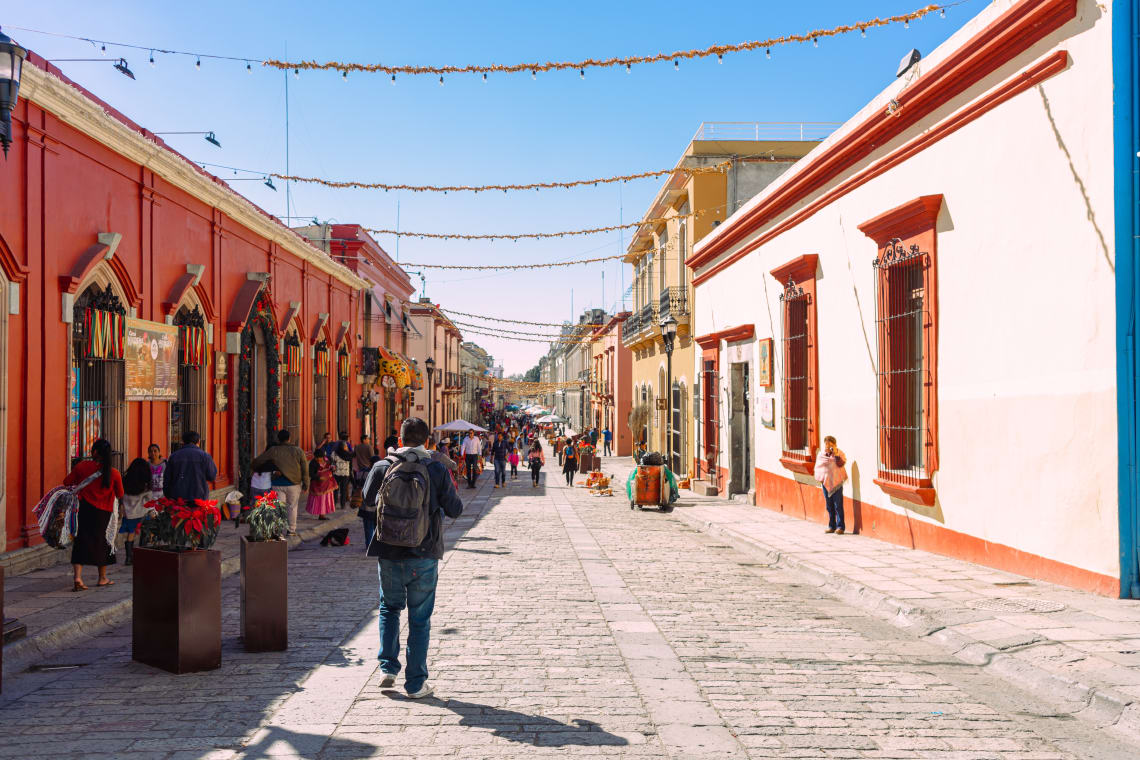 Oaxaca is one of the underrated beauties of Mexico. A state filled with gorgeous scenery and unique indigenous culture, it is one of the best cheap places to visit in Mexico to be engulfed by traditions.
There's a lot to see in the city's surroundings, such as Monte Alban ruins, the village of Mitla, and the amazing Hierve el Agua, but the capital city itself is already super rich in culture.
It's also known as one of the best places to experience the Día de los Muertos celebrations, so beware that prices will probably be higher at that time of the year - but it's worth it!
You'll find plenty of affordable hostels in Oaxaca City, as well as Worldpackers opportunities located in this state.

10. Puerto Escondido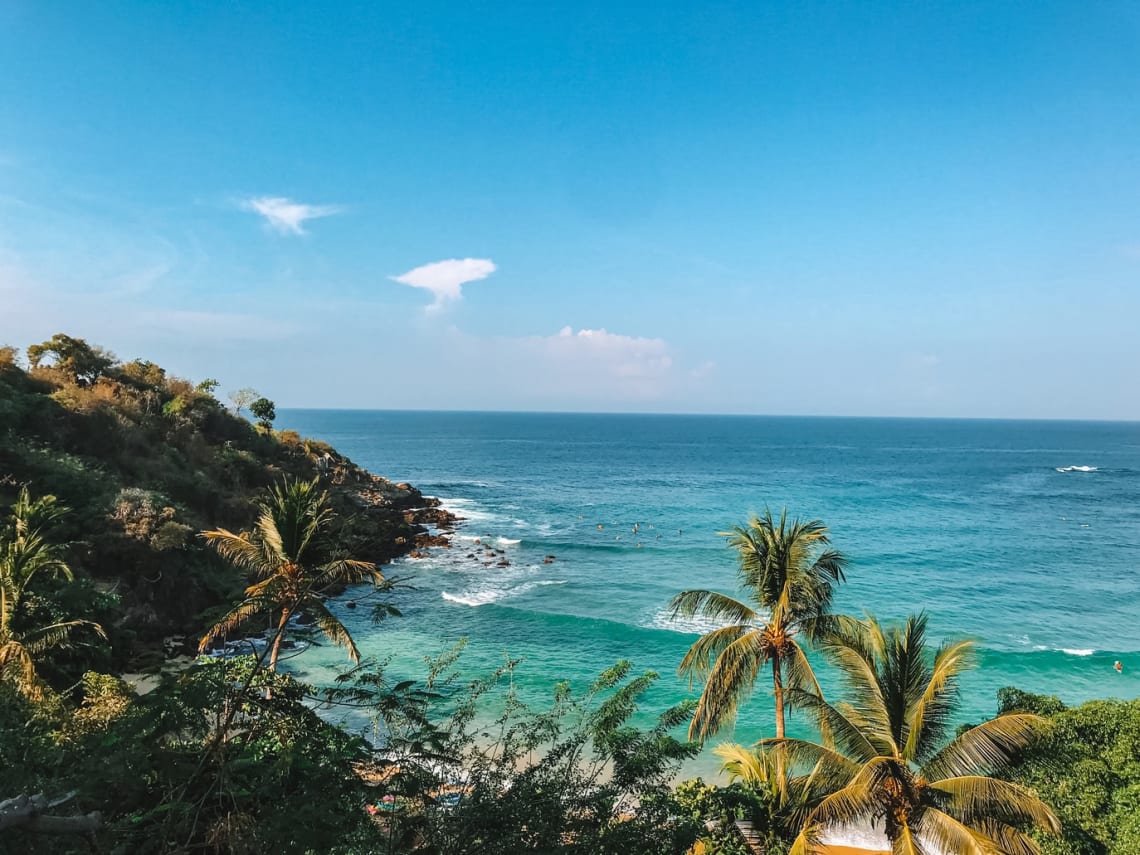 Last but not least we have Puerto Escondido, a beautiful beach city located in the cultural state of Oaxaca. To catch a break from the Caribbean Sea of Playa Del Carmen and Cancun, enjoy the beautiful crystal clear beach waters of the Pacific in Puerto Escondido.
With an alive night scene and beautiful beaches, it's almost impossible to get bored in this city. If you are a photographer you'll get a chance to test our your artistic eye with the surf able waves and numerous cliffs dotted all along the coast.
Check out all the work exchange opportunities in Puerto Escondido!
Finding fun things to do in Mexico
It's almost impossible to get bored in Mexico with all the cenotes, pyramids, beaches, and pre-colonial sites. If you are a solo traveler, you'll see that it's very easy to make friends while traveling Mexico on a budget, especially if you stay in hostels.
If you do a work exchange you will have time to explore one or more states and you will have your host's help to find events that are free or cost very little.
Another great way to find fun things to do in Mexico is to follow local travel influencers on social media. You can also use apps like Couchsurfing to find other travelers and meet up. Don't be afraid to step outside your comfort zone!
Finding affordable accommodation in Mexico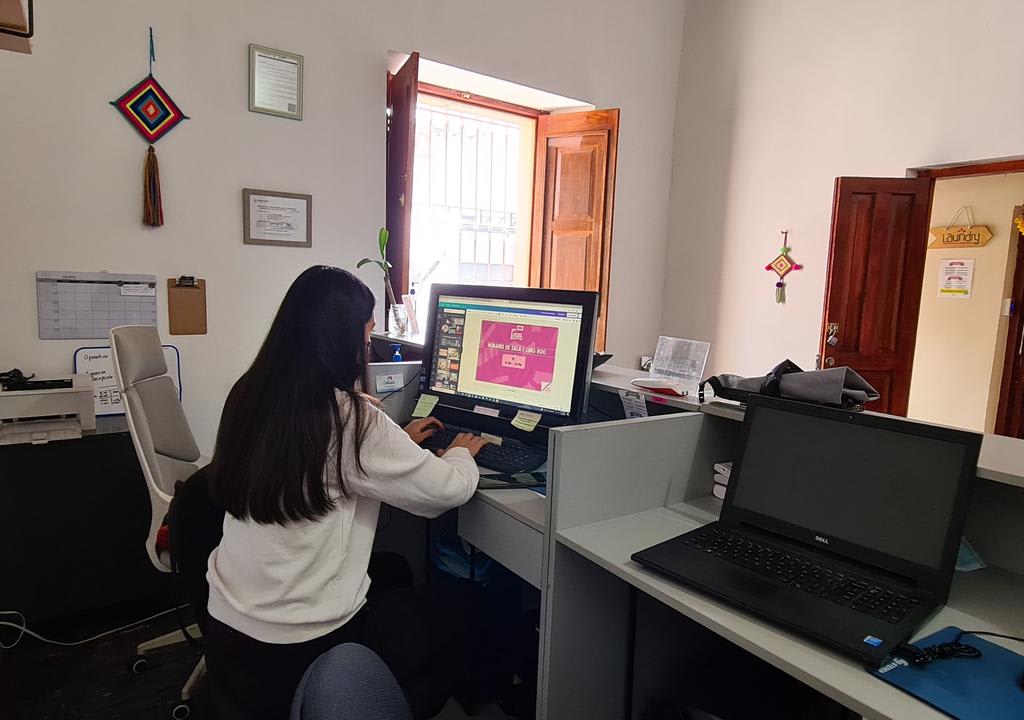 There are plenty of ways to save money via accommodation while traveling throughout Mexico. You don't have to spend $100+ a night at the Hilton in order to see this stunning country. If you're open to staying in local guest houses or hostels, you're going to spend very little.
If your goal is a cultural experience, I highly recommendo volunteering. Worldpackers is a great platform that offers a lot of different types of projects worldwide. With over 150 opportunities decorated around the entire country, it is possible to spend zero dollars for accommodation in Mexico.
When I hit my last stop in Mexico City, I volunteered for this newly opened cafe and helped out with their social media. I took creative pictures for their Instagram stories, produced attractive reels, and helped design their website. In exchange, I got my own private little apartment.
The work I did was not strenuous at all and it was easy for me, as social media and content creation is one of my specialties. I highly recommend volunteering with Worldpackers for those who wish to travel and are willing to exchange some of their skills and talents for a nice place to sleep.
Finding affordable transportation in Mexico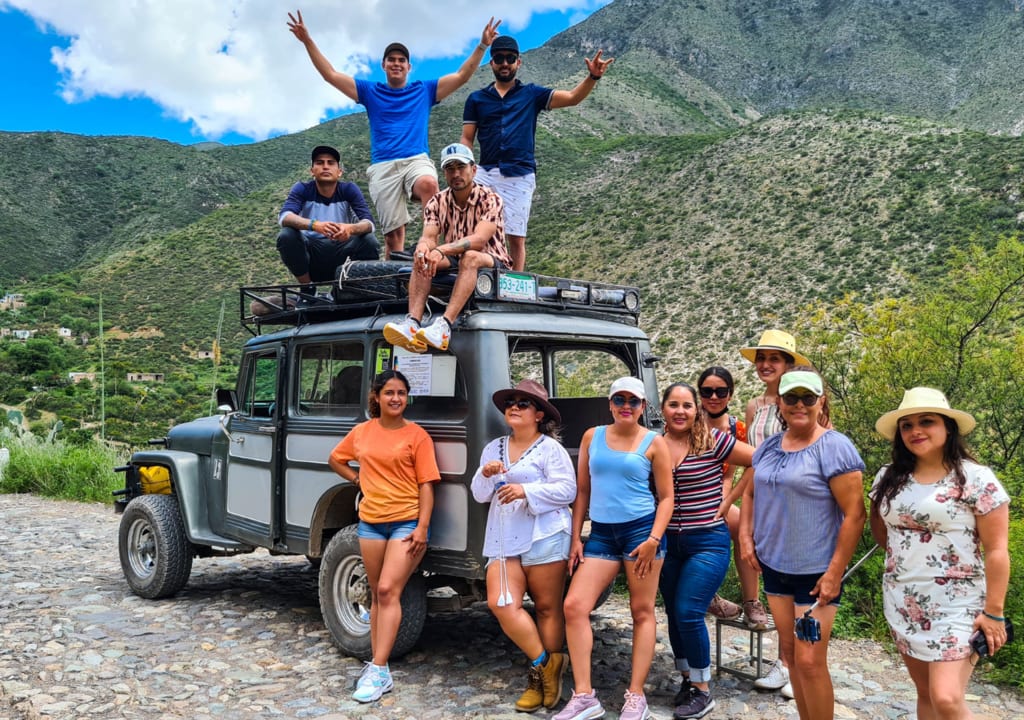 Overall, Mexico is quite an affordable country but transportation can get to be a bit pricey if not booked in advance. I always use my travel hacks to find a pocket-friendly flight domestically.
I recommend looking for flights on kiwi.com, but it's important to only use it on a private browser so that your search engine does not recognise a flight pattern and raise prices. I like to search after midnight on weekdays, never weekends (prices are higher).
If you decide to take a flight and book with the local airline Viva Aerobus, be aware that although they're the cheapest option, they charge many extra fees as carry ons and early check in. Also, be sure to arrive at the airport a few hours early if flying with this company.
Buses are also an option. The most common bus company to travel around Mexico on a budget is called ADO. You can find them all around the country.
When I landed in Cancun I had the option to take an overpriced taxi into the city center but there was so conveniently an ADO bus leaving ten minutes after I arrived.
Whether you're taking the bus or flying, I recommend you book in advance.

When I just need to head to a place close by I like to either walk or take the local bus for a few pesos or take Uber or DiDi if needed.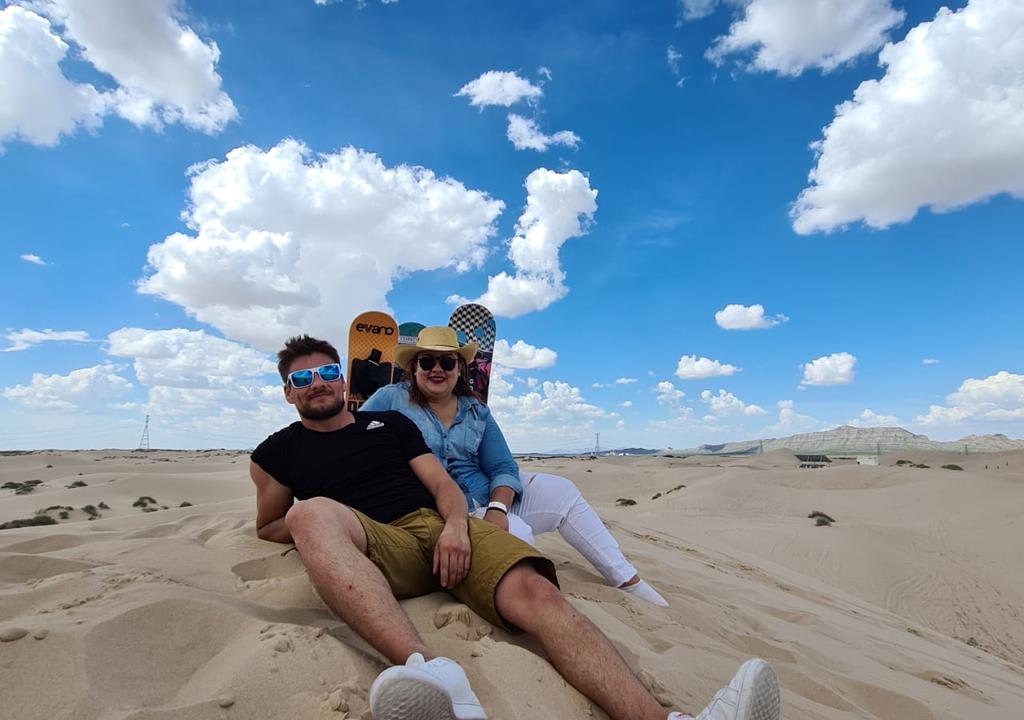 In conclusion, it is possible to have a fun, relaxing, rejuvenating, and adventurous vacation and find cheap places to visit in Mexico.

Apply the tips you've just read up above and enjoy your time in this unforgettable country!