Ultimate list of the best places to visit in Mexico: the top 13
Want to explore different spots? I'll bring you the 13 best places to visit in Mexico, a great country to have your first trip abroad.
8min
Mexico is a very diversified country with many different ecosystems in it, from crystal clear beaches to relax to giant waves for the adventurous. You have a paradise open 365 days a year!
Not only its weather is warm but you will also be surprised by the warmth of the Mexicans, full of energy and charisma. No doubt that when you return home you will have a much longer list of friends.
Mexico has become one of the most acclaimed tourist destinations in 2021 due the fact it has been one of the few countries opened to tourism during pandemic. Currently, there's almost no restrictions for travelers who want to discover Mexico's unique culture.
That is why I will introduce you to some of the most beautiful places to enjoy a Mexican vacation right now. They are not just amazing, but very safe for tourism and activities.
You may also be interested in these 15 best national parks in the USA.
The 13 best places to visit in Mexico
Stay tuned and take note of these great places to visit in Mexico in your next trip!

1. Mexico City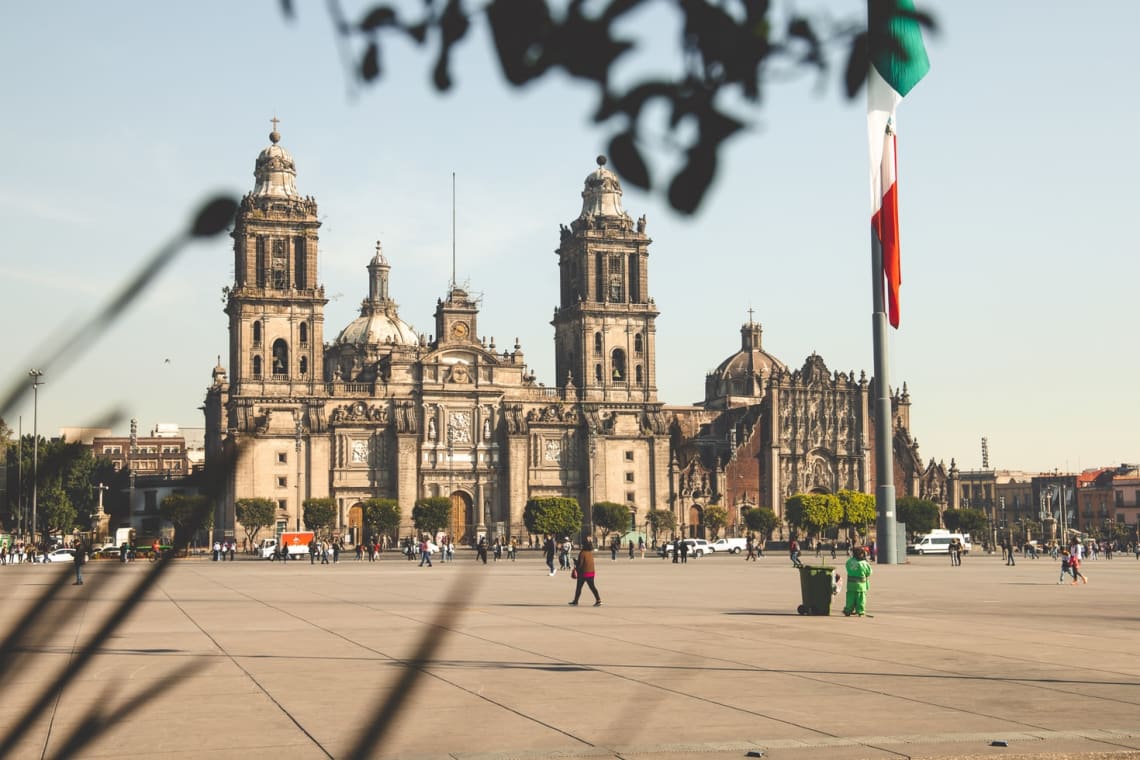 Everything should start from the heart of the adventure. Mexico City, the capital of the country is where more cultures collide and the folklore is felt at its best.
It is a city of temperate weather, due to its altitude. In winter thetemperature can be low, but nothing to worry about.
This city is just great, as in many big cities in Mexico. You can find all kinds of activities: museums, bars, restaurants, concerts, recitals, art exhibitions, cultural events, and lots of things that will make you want to have more time to discover its corners.
Top Worldpackers work exchange in Mexico City: Help animals and learn about sustainable farm-living in Mexico.
2. Puebla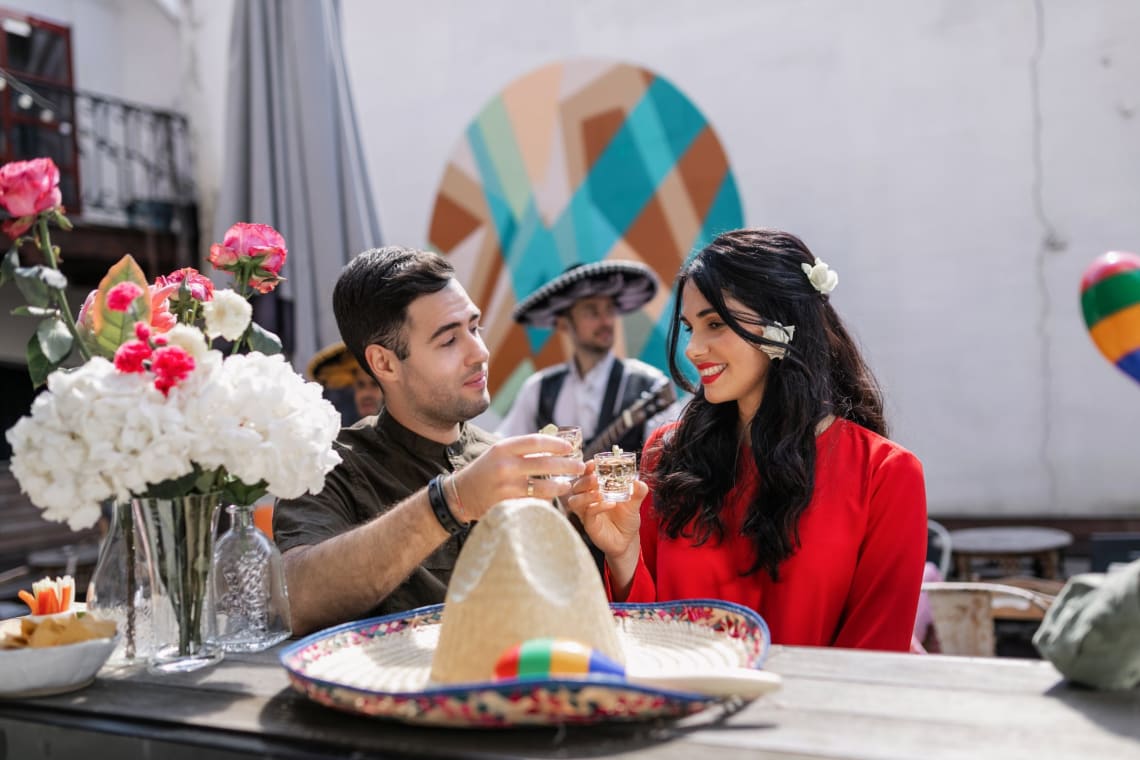 Puebla's historic center is home of monuments and old buildings, with clear colonial facades and countless churches, like The Rosary Chapel in Santo Domingo.
The city also has a culinary culture of its own; it is the home of mole poblano, one of the most typical dishes in the country.
Here, food is eaten separately, as in Middle Eastern countries. Rice dish, soup and a main course. It is also the place of the famous "tacos árabes", where you will find a total oriental influence. Don't hesitate to swing by "La oriental", one of the most famous "taquerías" in the city.
As if it was not enough, this city is full of museums, workshops, artistic and literary events and religious culture.
If you are looking for the best places to visit in Mexico, this is your city.
Top Worldpackers work exchange in Puebla: Help a hostel with maintenance and improve your handyman skills in a magic town in Puebla!

3. Puerto Vallarta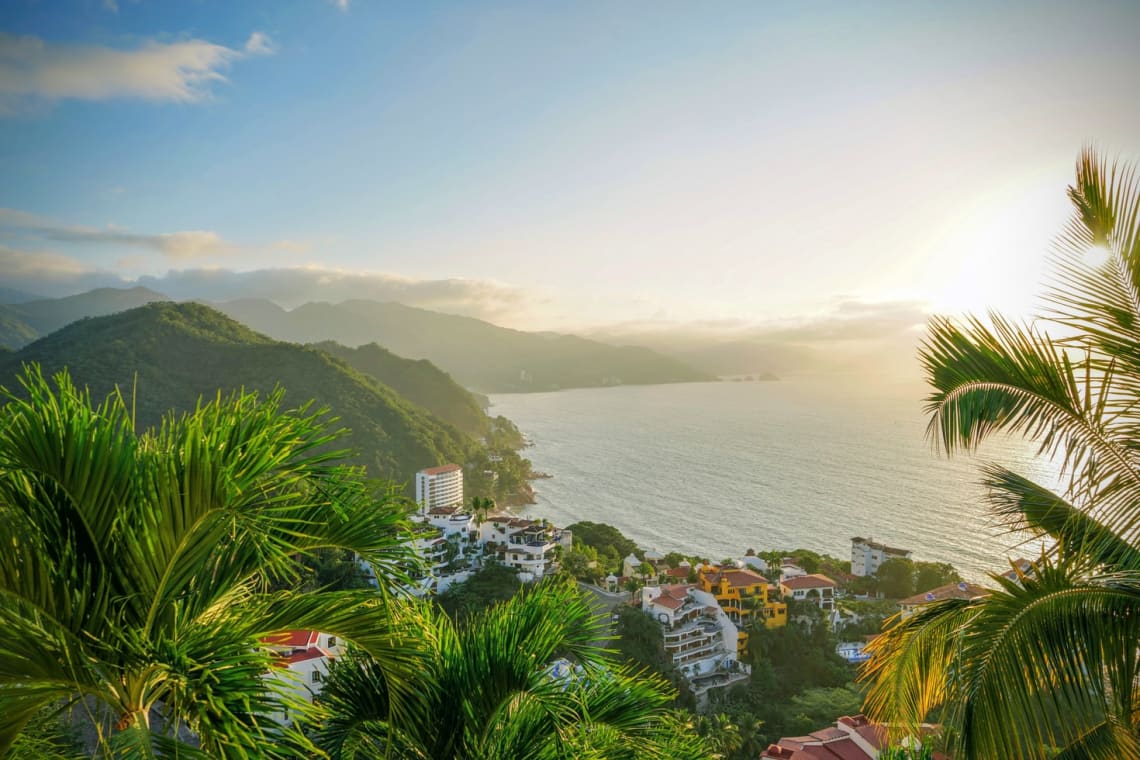 As a good researcher of places to visit in Mexico, you will have already seen that Puerto Vallarta is very famous, and I have come to confirm it.
Perfect for those who want a good tan, a nice sunset by the deep blue beaches, and, above all, mojitos and margaritas at good prices.
Puerto Vallarta is one of the most visited beaches in Mexico, and also the place to splurge money, since everything there is very affordable.
You can go there at any month of the year, you will always find sunshine.

Top Worldpackers work exchange in Puerto Vallarta: Help a hostel with guest entertaining, leading tours or painting murals.
4. Sayulita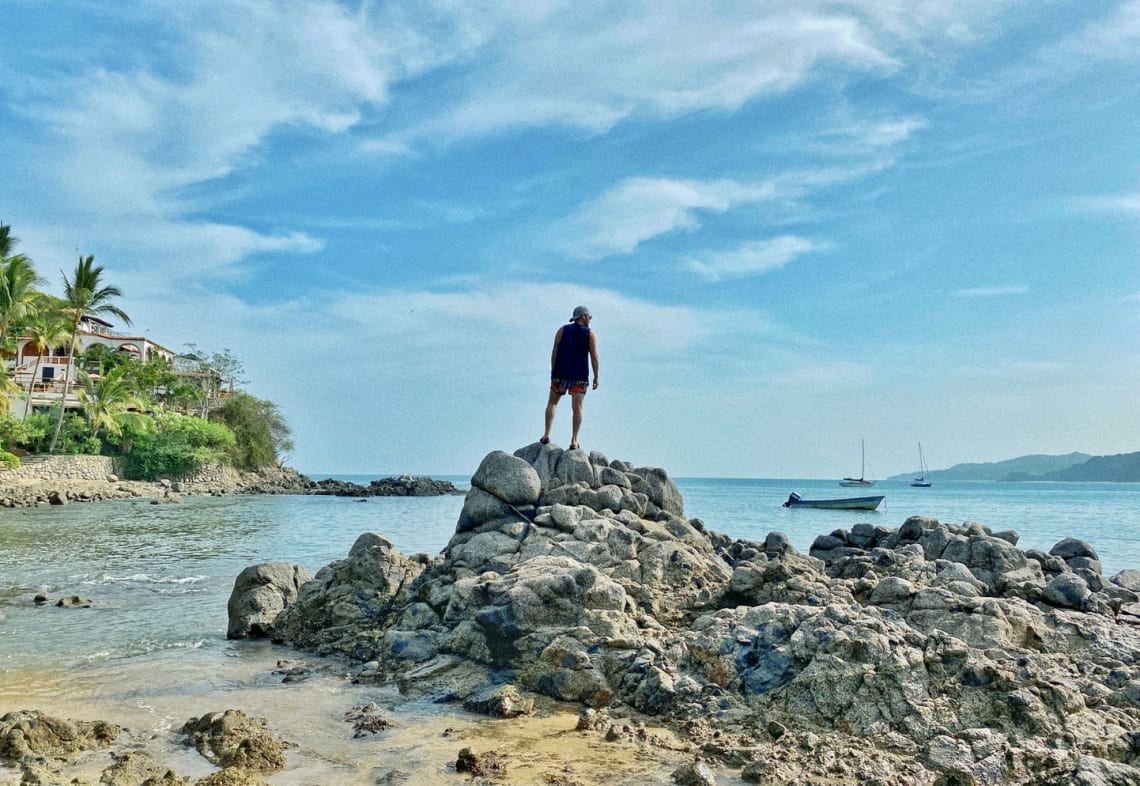 If you opt for a more unique place, I recommend Sayulita, a perfect beach for surfers and with a more alternative vibe.
Quaint, colorful and artistic, Sayulita is one of the perfect places to visit in Mexico for those who are not attracted to traditional tourism, because its style is more peculiar.
If you're looking to swim in its beaches, I recommend more caution in this place, as it is known for its deeper waters and bigger swell.
Top Worldpackers work exchange in Sayulita: Surf and enjoy sayulita 1 block from the beach.
5. Merida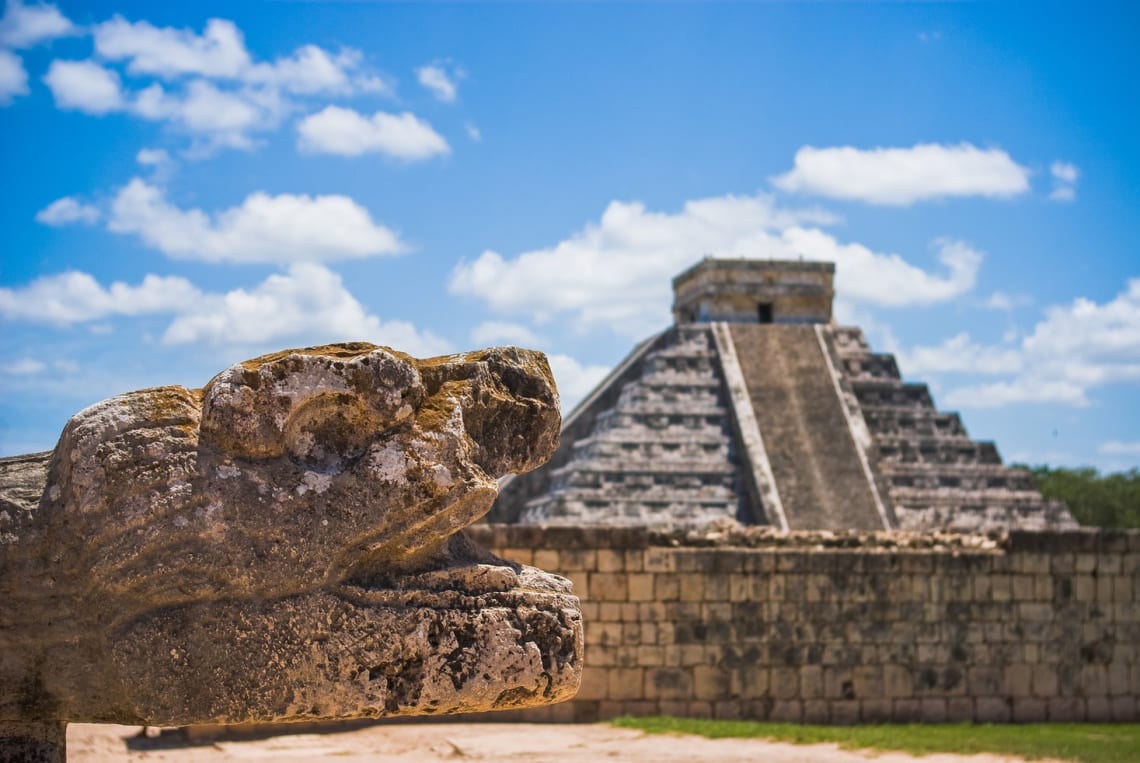 Merida is a neat city. It is that daughter of the family that proclaims itself the most intelligent, orderly and clean. It is this reputation that makes it a very pleasant city to visit.
Full of restaurants with typical Yucatecan food, such as pork in pibil sauce. I recommend "La Chaya Maya", one of Merida's best restaurants. Also cafes with hipster vibes, large hotel chains and colonial architecture that fill it with life.
It is so peculiar that it is disputed in many articles as the city with the best architecture, culture, even as the best city in Mexico. You just need to come and see it to judge for yourself.

Top Worldpackers work exchange in Merida: Volunteer as yoga teacher in Mexico!
6. Valladolid
For those who are tired of the hustle and bustle of the city, Valladolid is a good alternative only a two hours drive from Merida.
If you are looking for water, Valladolid and its outskirt are surrounded by many of the best cenotes in the state. This place even has a cenote in the center of town with a restaurant next to it, and if you eat there you can go down to the cenote for free!

Top Worldpackers work exchange near Valladolid: Become a hospitality expert by helping a hostel in Valladolid.
7. Palenque, Chiapas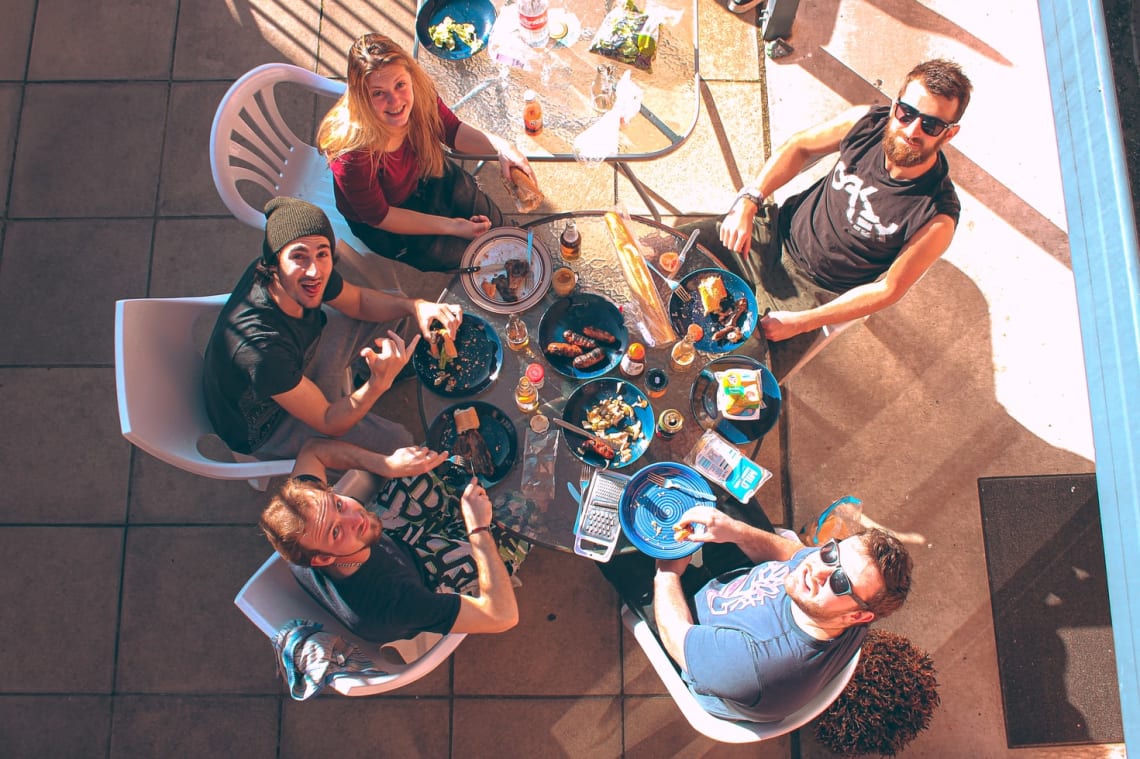 Chiapas is the heart of Mexico. Its flora and fauna is so varied that make this state a must-see. Visit its beautiful waters, waterfalls, jungles, natural parks and see with your own eyes.
I would say you should visit all Chiapas towns, but maybe there is not so much time for that, so I recommend starting with Palenque.
This is an archaeological site located in the municipality of the same name. It is near the capital and there you will find vestiges of ancient civilizations that constitute the country's heritage. For a little more than $100 Mexican pesos you can enter the park.
In the surrounding area you can also explore all sorts of things, travel to the capital or take a day to visit the "Cascadas de agua azul" (waterfalls of a light blue color that will amaze you).

Top Worldpackers work exchange in Chiapas: Help a Home Stay to order their website while get to know Palenque!
8. San Cristobal de las Casas, Chiapas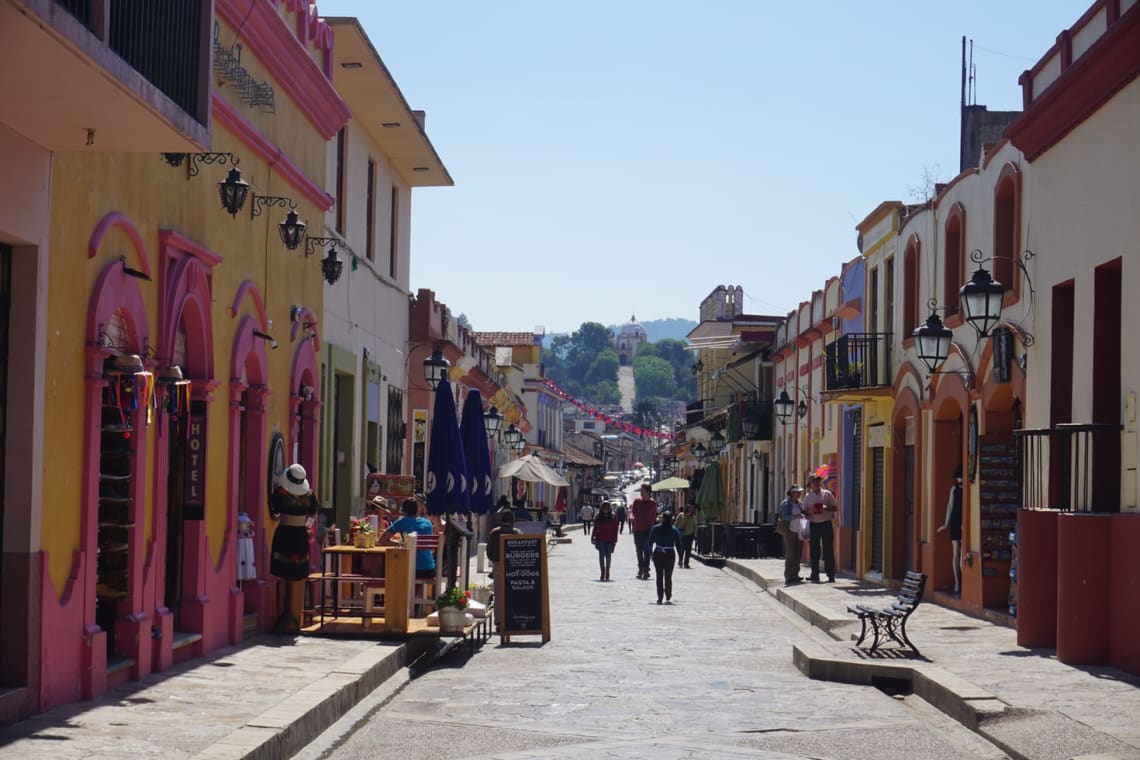 Although I could talk about Chiapas for a long time, I would say you have to try San Cristobal de las Casas. It is the alternative part of Chiapas, picturesque, artistic, and colonial.
In this town you will find many colorful handicrafts, markets with regional products, cafes with the delicious taste of Chiapas coffee. In essence, you could spend hours walking the Cobblestone Streets of San Cristobal and you would not get tired.
The food is very good and typical, and the prices are very affordable. Don't forget to visit the pedestrian streets full of small bars with very cheap and delicious cocktails.
Top Worldpackers work exchange in Chiapas: Be a volunteer in a permaculture project in San Cristobal de las Casas.
9. Quintana Roo, Tulum
As every article about places to visit in Mexico, Quintana Roo and its dream beaches can not be missing. Walk on white sand and visualize the different colors of the crystal clear water.
If you have heard about Cancun Mexico, you are very close to paradise. But if you really want to reach paradise you must head to Tulum, a small town about two hours from Cancun, which extends through a jungle full of cenotes, paradisiacal beaches, a healing vibe and mystical places.
It is the site of an incredible archaeological zone, where you can visit the ruins and lose yourself in the beautiful panoramas at the top of it.
You can swim in its clear cenotes while sipping a beer or have a Margarita on a cushioned bed by the sea, with its ever-summer heat. Its architecture based on nature makes it a magical and dreamy town.
Top Worldpackers work exchange in Tulum: Help a nudist tantra camping retreat in Tulum by being a wall mural painter.
Don't miss out: Tulum vs Cancun: which one to choose.
10. Holbox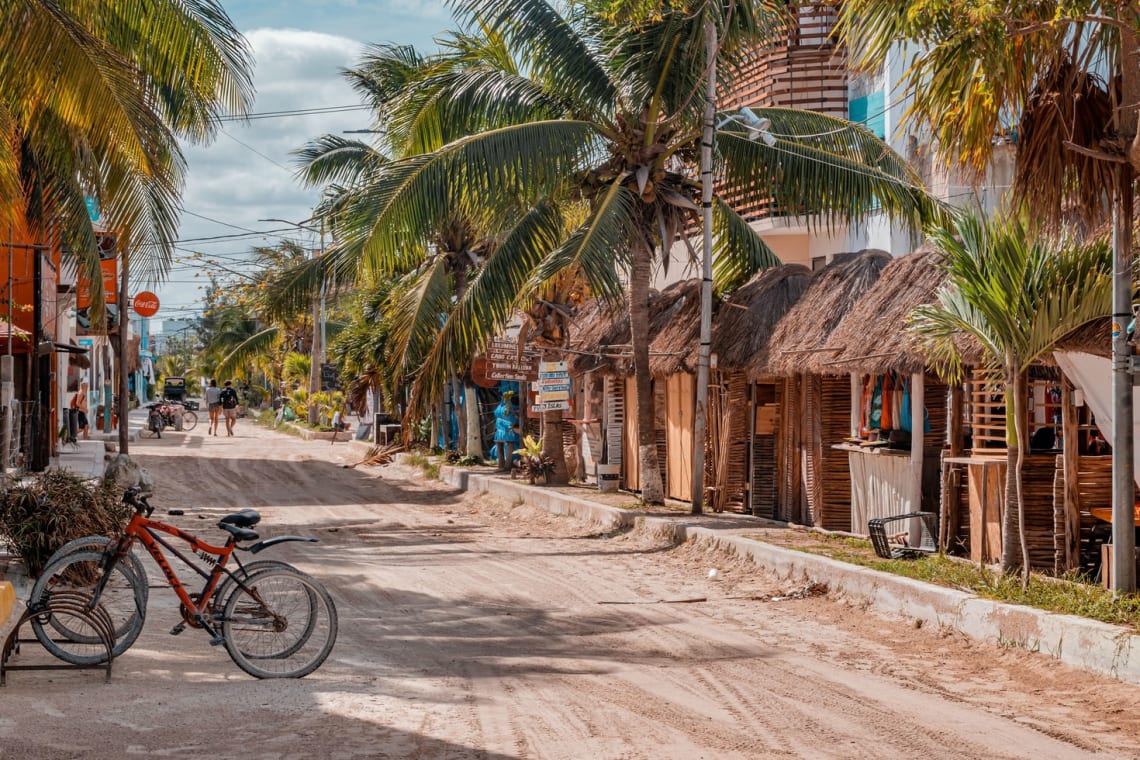 If you want to get away from the tumult of the engines, you cannot miss Holbox, an island next to Cancun where conventional automobiles are not allowed; instead, the most used means of transportation are golf carts.
Don't miss this small island with beautiful colors, hammocks over blue waters, small landscapes of sun, water and palm trees — the perfect reference for vacation, I would say.
If you like paradise but don't want a place so exploited, this is the place.

Top Worldpackers work exchange in Holbox: Improve a Guest House's social networks, photos and videos in Holbox.
11. Zipolite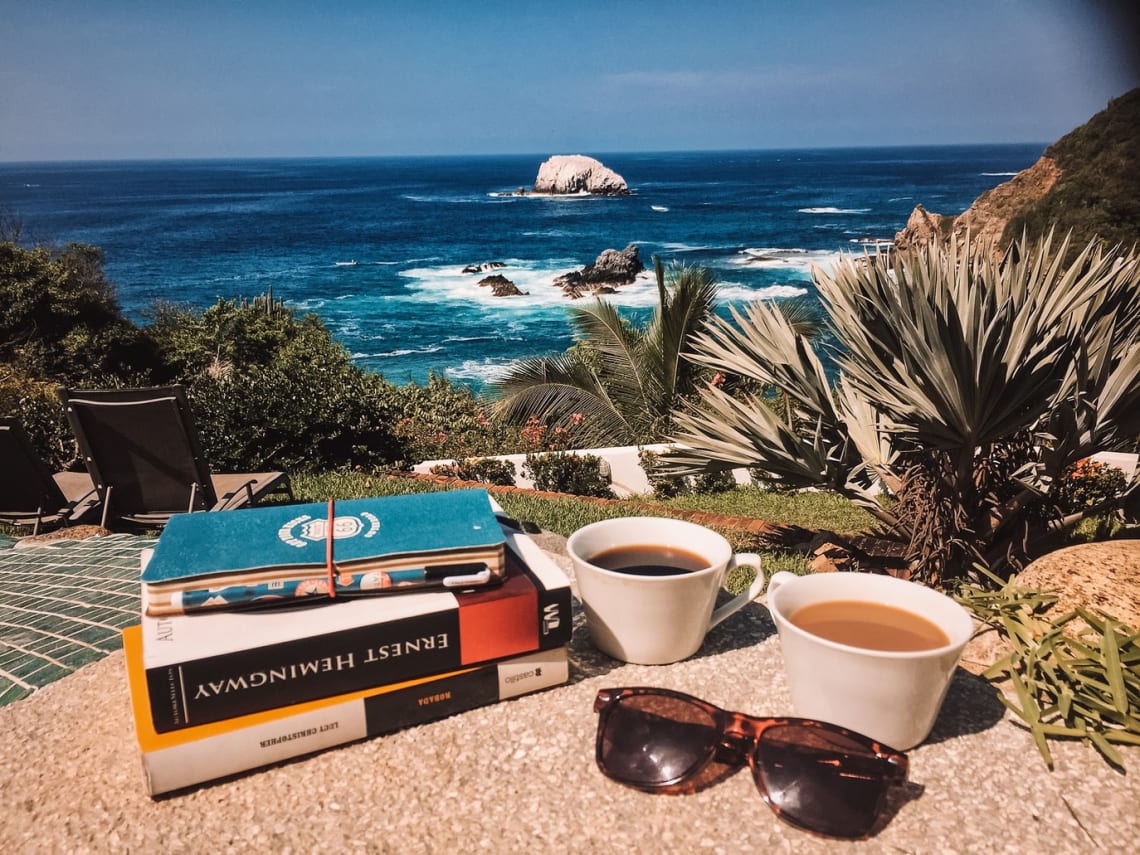 Zipolite is that little corner of Mexico where there seems to be no rule. Nudist beaches, exotic drinks and food at exorbitantly cheap prices and camping spots on the side of the beach.
You can't miss the vibe of Zipolite and much less you can't miss the sunset while you walk along the beach with or without clothes, as you like best. I would call this place an alternative paradise.

Top Worldpackers work exchange near Zipolite: Be a receptionist in a co living villa with pool!

12. Oaxaca City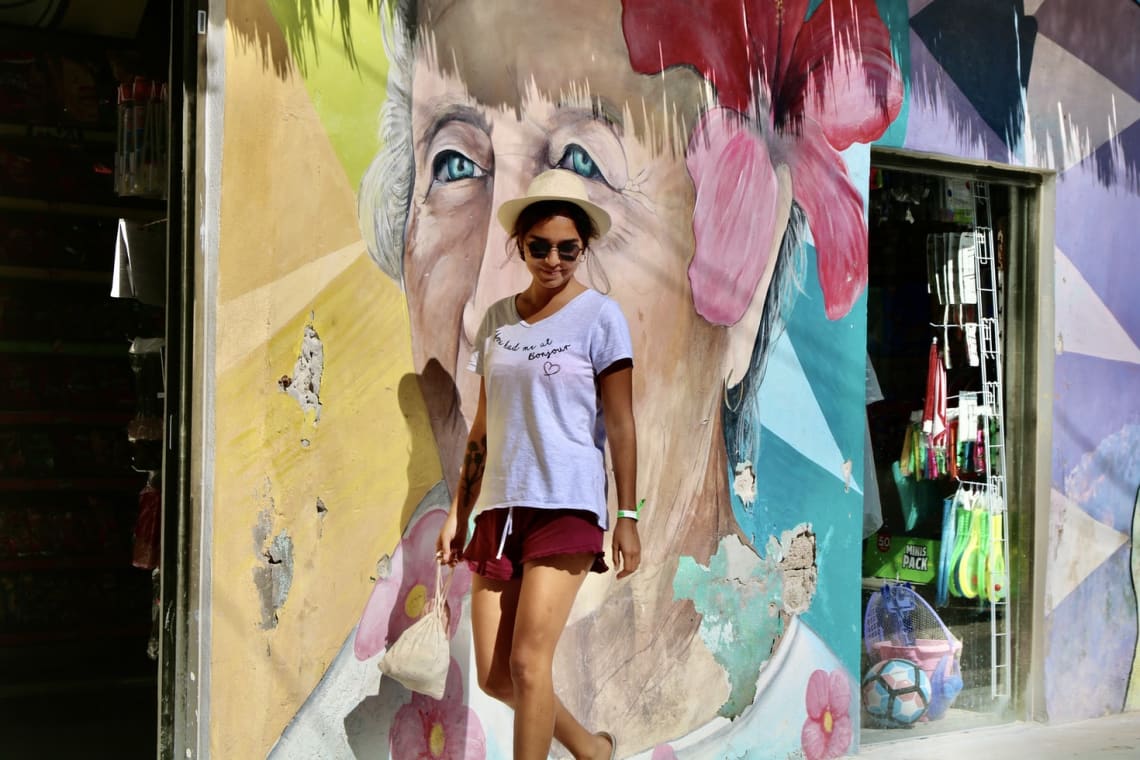 We can't take Oaxaca off this list. This beautiful state has a lot to offer. In addition to its beautiful beaches all along the coast, its capital is a city with many hues and a lot of culture of its indigenous roots. It is totally rich in traditions, arts, culinary delights and the best mezcal in the country.
Here you will find very typical clothing of the region, both to contemplate and to go shopping Oaxacan style.
If you are adventurous, don't miss out the "tamales oaxaqueños" and the roasted crickets or worm tacos that are sold in the street (it sounds worse than it looks).
Top Worldpackers work exchange near Oaxaca City: Help a project with social media and content to spread the importance of Cacao in the world!
13. San Jose del Pacifico, Oaxaca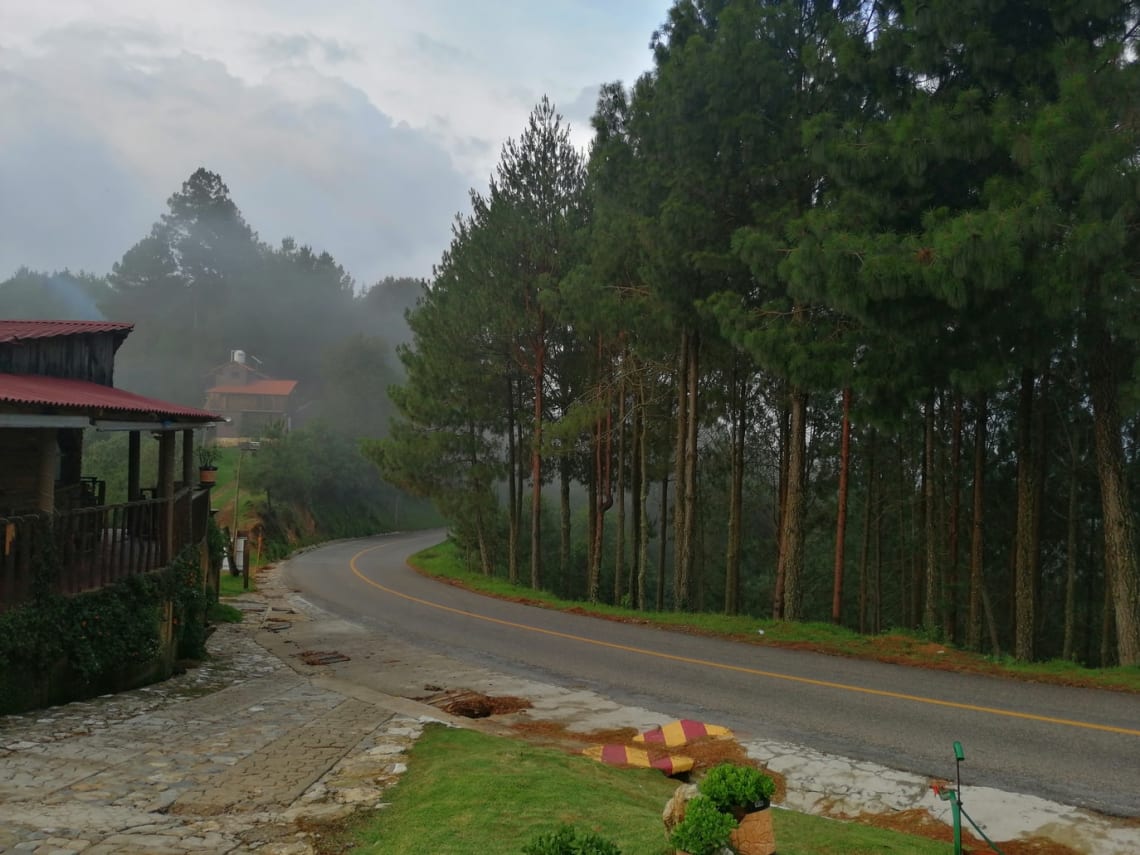 Finally, if you are tired of exploring too much, swimming for hours, drinking too much tequila, touring the cities, or eating too many strange things, San Jose del Pacífico may be your destination.
It is that magical and hidden little town that people don't talk about so much, but definitely one of the best places to visit in Mexico.
Surrounded by huge trees, this town located on the top of large mountains at 2380 meters above sea level, gives you incredible sunsets on the heights, along with its mountains, cliffs and lush trees.
Here you can take a rest in a cozy wooden cabin, while enjoying a coffee and a book, or you can go out to explore the small stores on the side of the road, where you will find typical Oaxacan food and many souvenirs related to the special mushrooms that grow there.
You can also relax while discovering the culture of the temazcal and their healing rituals. These sweat lodges will make your toxins go away.
And don't forget that this is a "magical" place, yes, because it is also the place of the magic mushrooms that grow around it, and they are not just for making mushroom soup.
Wherever you go, Mexico will have adventures waiting for you, because it's such a big and diversified country that your days will feel so short. And with little money you can do so many things. Don't think twice to pick Mexico as your next destination.
If you are wondering if Mexico is safe to visit, don't miss out this article and the guide for a solo trip to Mexico.
Keep exploring such amazing travel guides like this ultimate Mexico travel guide and The guide to travel Mexico on a budget.
Safe travels! :)