Unique things to do in Yucatan, Mexico: beaches, nature and more
Yucatan peninsula is one of the most visited places in Mexico. In this article you will discover the best places, beaches, and things to do in Yucatan, plus some advice to save money.
7min
The Yucatan Peninsula is huge and it is full of different things to do and places to see. You can visit beautiful cities, explore Maya ruins, sunbathe in wonderful beaches and swim in cenotes and colorful lagoons.
Keep reading to discover the best things to do in Yucatan...
How to get to Yucatan Peninsula and travel around
Yucatan Peninsula has one of the biggest airports in Mexico and Central America: Cancun airport.
You can basically reach Yucatan from all over the world landing in Cancun. Cancun airport has 4 terminals and flights to and from a lot of destinations in USA, Latin America and Europe.

Once you have landed in Yucatan Peninsula, it will be very easy to move around. You will have a lot of choices between public transportation, private shuttle, taxis and Uber.
Travelling to Yucatan Peninsula and moving around is very easy.
The best things to do in Yucatan Peninsula
1. Explore the city of Merida
In my opinion, Merida is the most amazing city in Yucatan Peninsula. It is full of art, beautiful palaces, history, and good restaurants.
Sometimes people wonder whether Mexico is safe to visit, but in Merida you won't have this problem, as it is one of the safest cities in Mexico.
The best way to explore Merida is walking down the streets, try local food, explore some craft shops, and don't forget to visit the amazing cathedral.
Worldpackers has a lot of volunteering positions in Merida, you can have a look and get the chance to work with the locals in exchange of free accomodation, meet a lot of friends, and have a lot of free time to explore the city.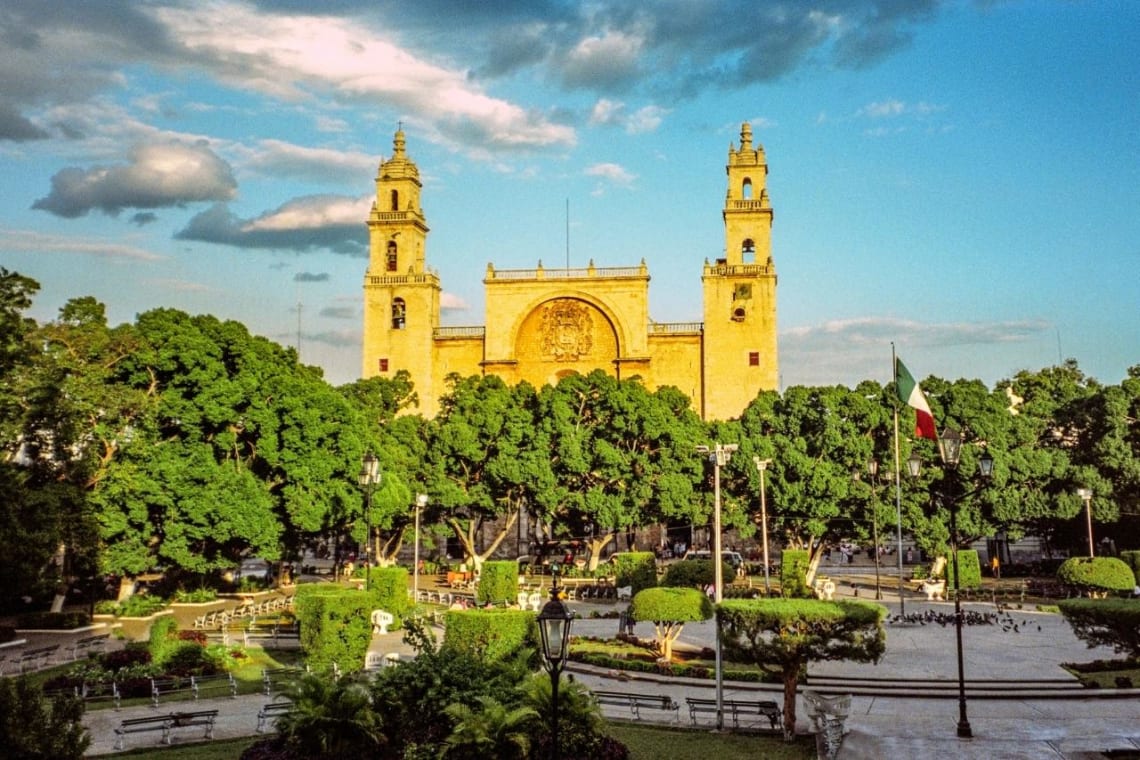 2. Swim in a cenote
Cenotes are a very famous attraction in Mexico, and they are a must if you look for the things to do in Yucatan, because the peninsula is literally full of these incredible natural pools.
Dive and swim in a cenote is an unforgettable experience. If you visit Yucatan peninsula you will have a lot of choice among hundreds of different cenotes.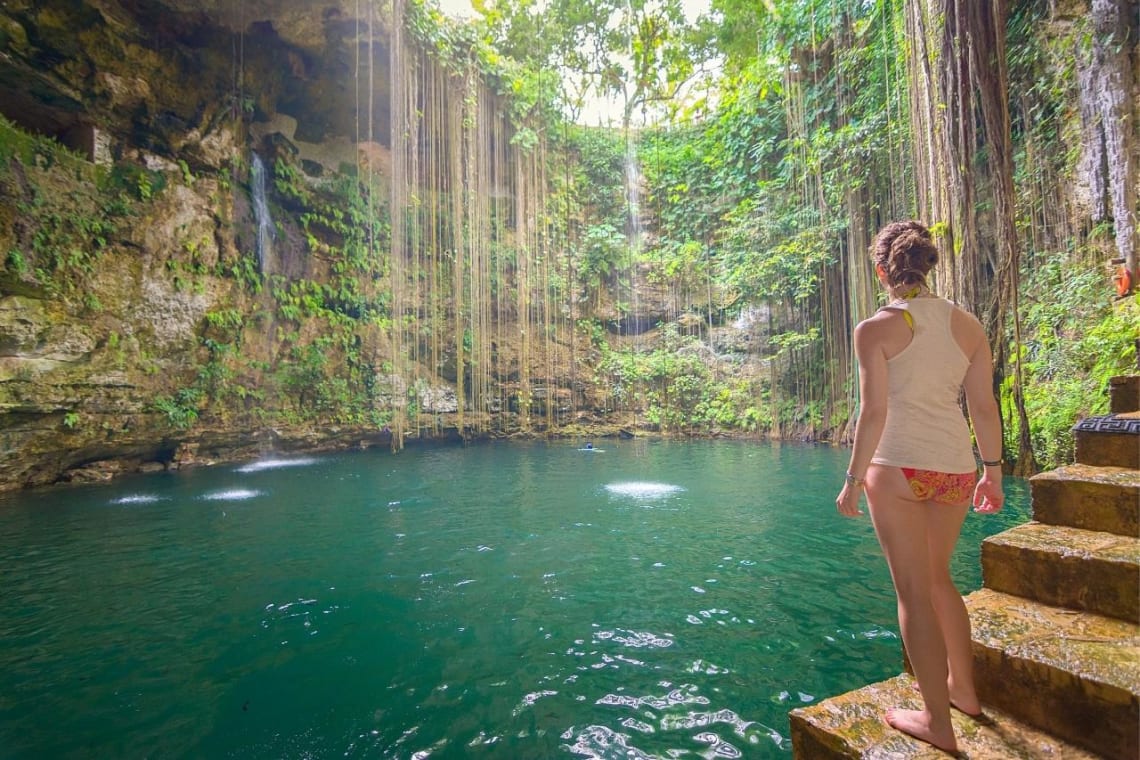 3. Visit the famous Chichen Itzá Maya ruins
Chichen Itzá is considered one of the New 7 Wonders of the World, and a Unesco World Heritage Site. It is one of the most well preserved Maya ruins and certainly the most famous in the world.

Located in the Yucatan peninsula, 2 hours away from Merida and 3 hours from Cancun, you can't miss it.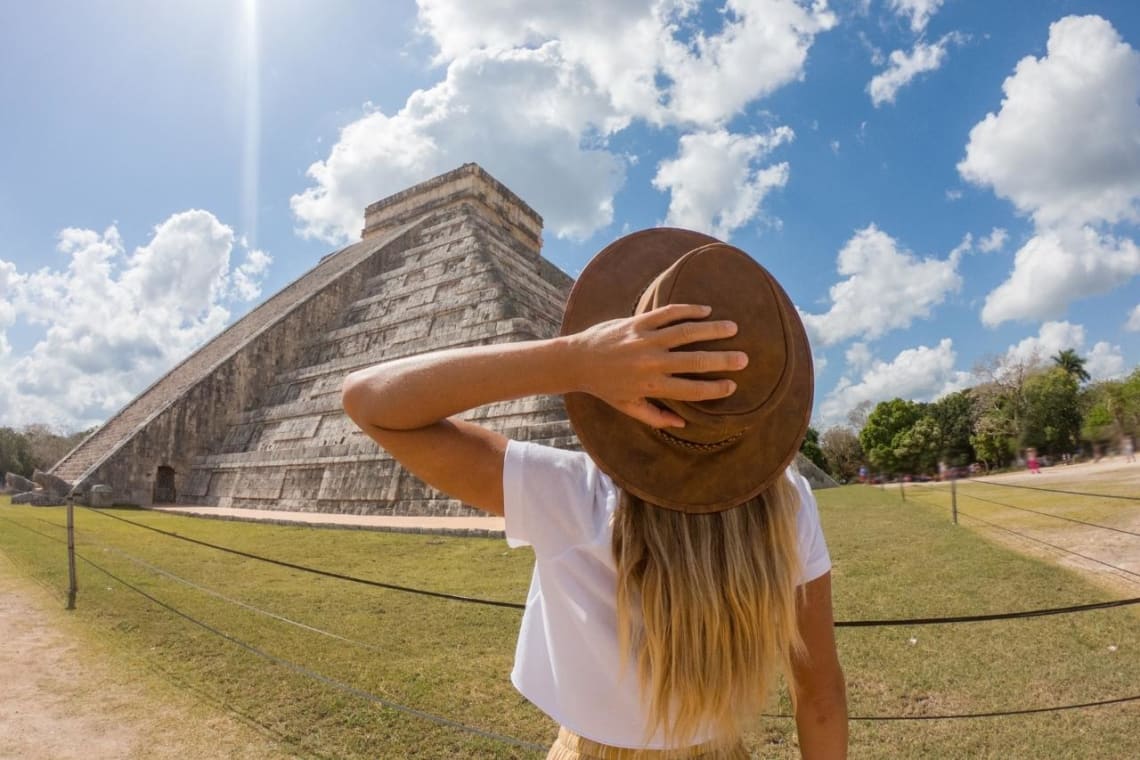 4. Maya ruins off the beaten path: Uxmal
If travelling off the beaten path is your thing, you can't miss Uxmal Maya ruins.

Less famous than Chichen Itzá, these ruins are just as beautiful. They are less crowded and you can enjoy a day walking into ancient temples taking amazing photos without tripping over a lot of people.

5. Enjoy Laguna Bacalar (Bacalar Lagoon)
Bacalar is one of the most visited cities in the south of Yucatan Peninsula, and the main reason is its laguna.
Bacalar laguna has such crystal water that it looks like swimming in the Caribbean sea. You can also rent a kayak to explore it, definitely one of the things to do in Yucatan.
Worldpackers has a lot of volunteer positions in Bacalar, so you can get free accommodation in exchange of some hours working, and enjoy the laguna and the city in your spare time.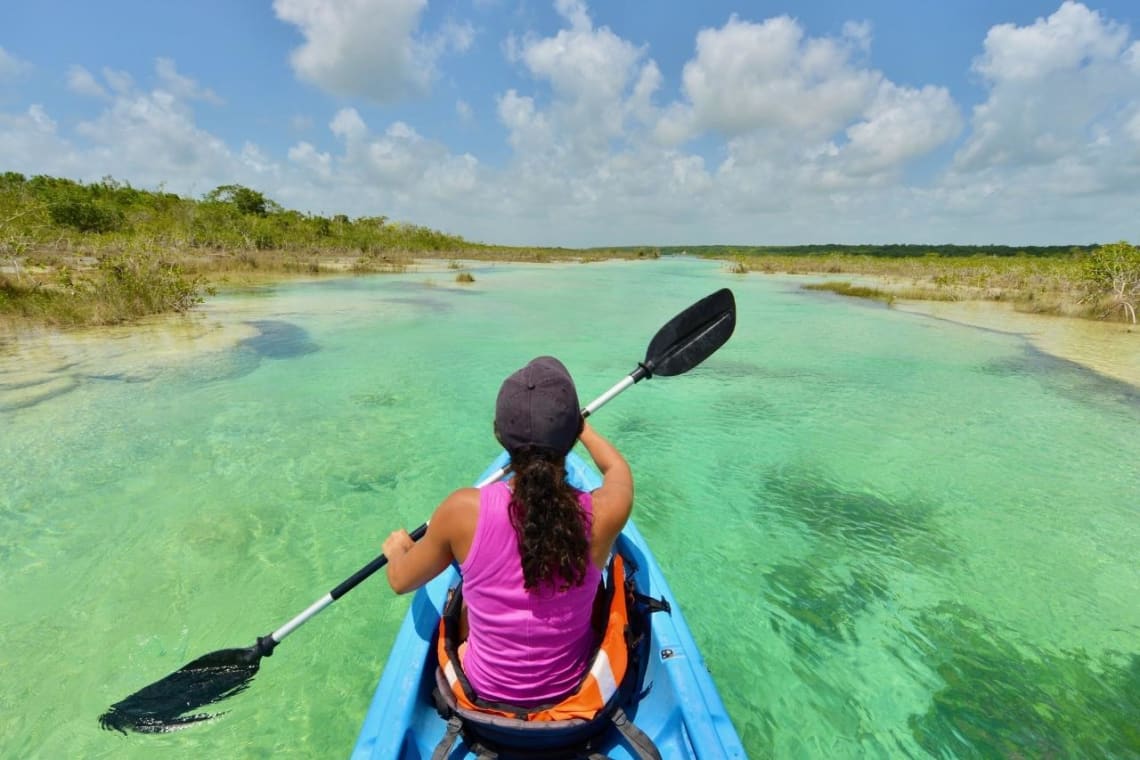 6. Explore Tulum
If you are planning a trip to Yucatan Peninsula, you probably heard about Tulum. Tulum ruins are very popular and loved by travelers because they have a unique view over the coast.
You can explore the ruins and have a swim in the amazing blue ocean just under them.
Tulum is a special place and you should include it in your Yucatan Peninsula itinerary.
It is not the cheapest destination in Yucatan, but if you look at the volunteers positions in Tulum you can save a lot of money and enjoy the place.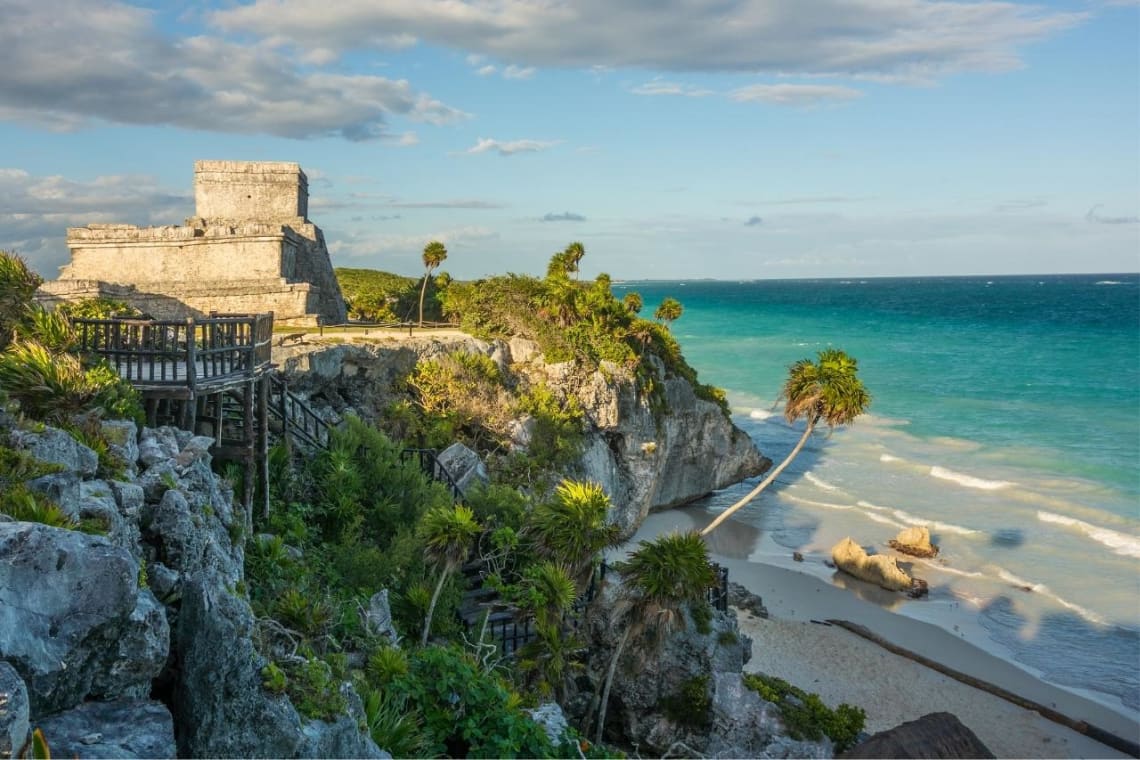 Things to do in Yucatan: the best beaches
When you think about the best things to do in Yucatan, you don't only think about cities, nature and ancient ruins. The other special thing about this place is the huge amount of beautiful beaches.
We are talking about the Caribbean coast after all, so you can imagine how beautiful is the sea out there.
Let's see what are the best beaches in Yucatan.
1. Isla Mujeres
Isla Mujeres is an island located just an hour from Cancun. Its sea is something unbelievable. So blue, full of colorful fish, perfect for snorkeling or for a catamaran trip.
If you are looking for a beautiful beach near Cancun, the right direction is to Isla Mujeres.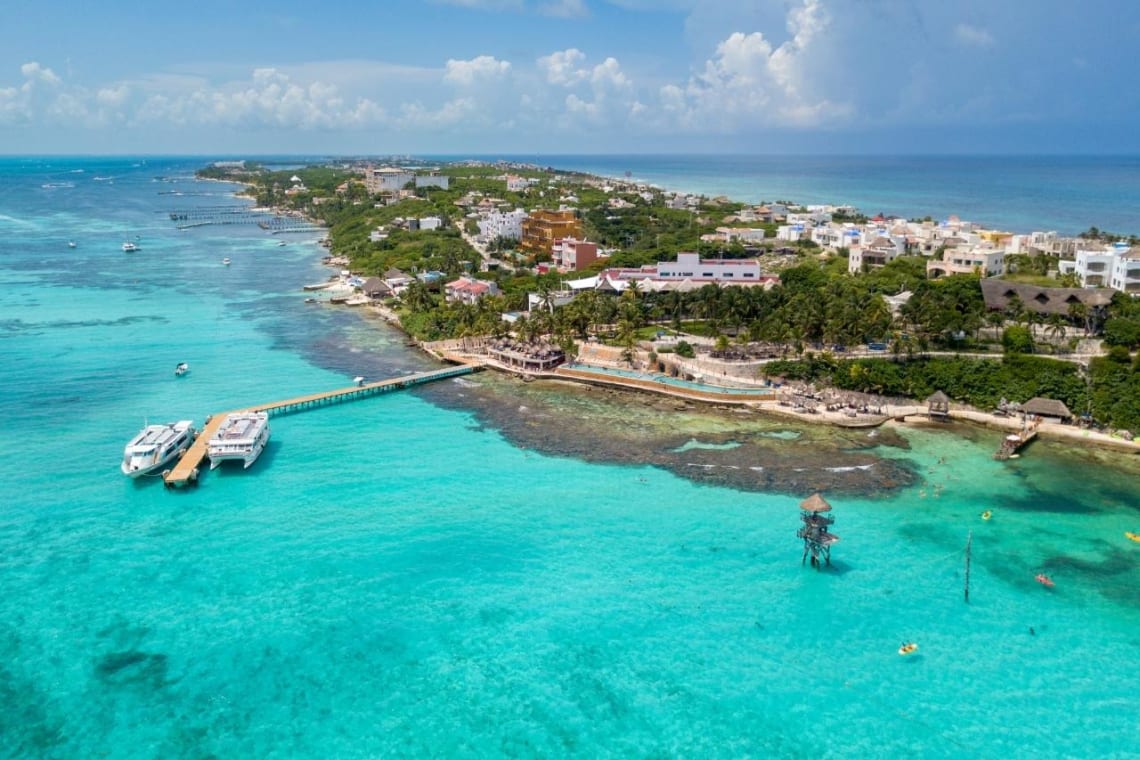 2. Holbox
Holbox is another paradise island close to the Yucatan peninsula. It is bigger and full of things to do.
You can relax in one of its beautiful beaches or explore the jungle and hike.
It is a bit wilder than other typical destinations in Yucatan, but that's what makes it so amazing.
Would you like to live there for a while to explore it as it deserves? You can look at some Worldpackers positions in Holbox and get the chance to stay longer on the island.
3. Playa del Carmen
Playa del Carmen is the favorite destination of travelers who wants to relax in Yucatan. Full of different nice beaches, and also beautiful resorts, and less crowded than Cancun, it's the best choice if you want to enjoy beach life.
You can swim and snorkel near the shore and the water is amazing.
If you don't like resorts life and you prefer hostels, try to volunteer in a hostel in Playa del Carmen, save money and make a lot of friends.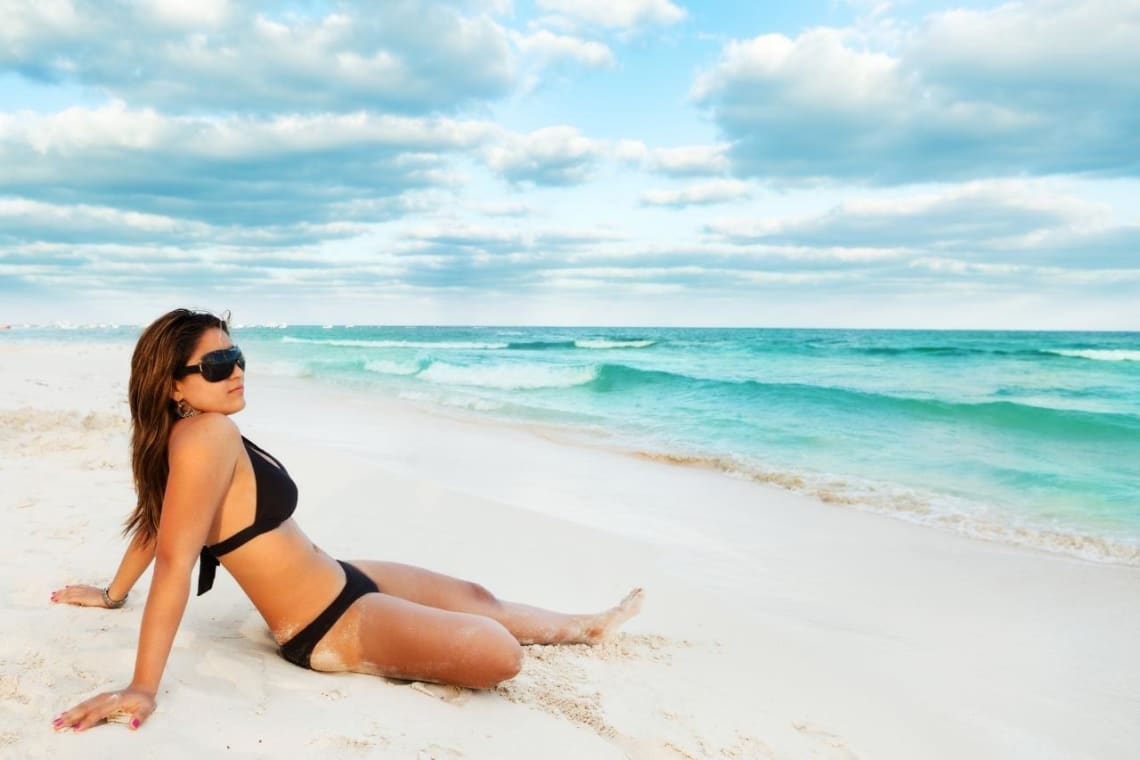 4. El Progreso
If you want to do some sport like surf or kite surf, El Progreso is the best beach for you.
Located not far from Merida, it is a quiet place, with less tourists, and you can enjoy the sea and practice your sports in peace.
The best things to do in Yucatan: what to eat
Mexican food is one of the best and most famous in the world. In Yucatan you will find a lot of different dishes, forget about burritos and tacos, because there's so much more to eat!
Here you can find some of the most delicious food you can try in Yucatan:

Cochinita Pibil: If you eat meat, this dish is pork based, and it's really one of the best dishes in Yucatan. The meat is so soft it melts in your mouth.
Poc Chuc: Another pork based dish, it is a pork steak, simpler and less marinated than the pibil, perfect if you don't like too spicy food.
Salbutes: They don't typical eat tacos in Yucatan, instead, they eat salbutes, which are tortillas with -usually- avocado, vegetables or meat depending on your choice, onions and lettuce.
Queso relleno: This dish is perfect both for vegetarians and for people who love meat. It is basically cheese and they fill it with whatever you like: fish, vegetables, peppers, meat….it's delicious in any case!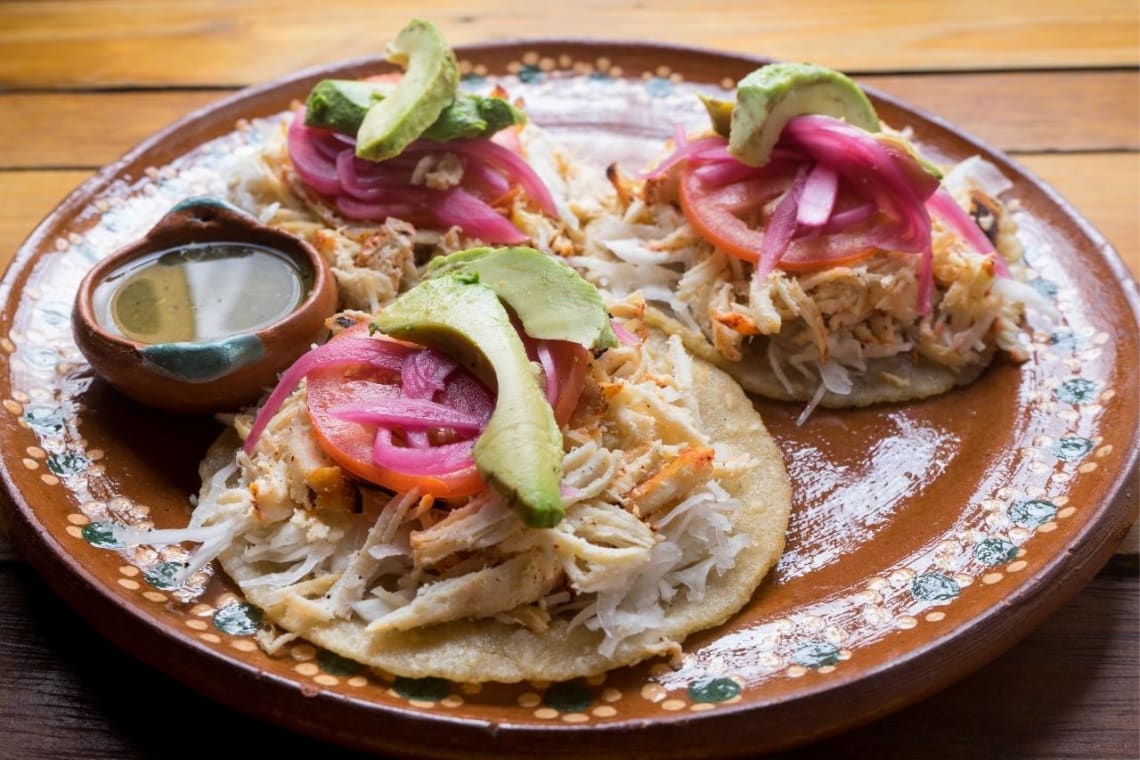 Now you know the best things to do in Yucatan, but how to travel on a budget there?
Yucatan is one of the most visited part of Mexico, it is very full of tourists, and let's be honest, it is one of the most expensive areas in the country.

But there are some tricks you can follow if you want to travel on a budget.

1. Save money on accommodation with Worldpackers
Worldpackers has a lot of volunteers positions in Yucatan, you can volunteer in a hostel, in a camping, in a farm… In this way you will save a lot of money in accomodation, you will make a lot of friends, and you will have the chance to live Yucatan like a local, which is always the best way to save money hanging around, using locals' tricks.

2. Don't stay in Cancun
Most of the tourists choose to sleep in Cancun and do tours from there, because it's a big city, with a lot of things to do, a lot of hotels, a huge airport… but it's the most expensive in the Yucatan peninsula!
If you want to travel on a budget, avoid sleeping in Cancun, and pick Merida or Valladolid. They are more authentic, cheaper and even nicer.
3. Use public transportation
Don't be afraid of using local buses and public transportation, Yucatan has a very good bus network and you can reach almost every interesting place in the peninsula using bus.
Tours are super expensive and the best way to save money is to avoid them and go to the places by yourself using public transportation.
4. Eat street food
Mexico's food is amazing, and the best and cheapest way to enjoy it is eating street food!
Avoid fancy restaurants, most of the time they don't even serve typical food, but only touristic food.
Street food is the most local thing you can eat and if you eat like a local, and you will save tons of money.
This was my personal guide of the best things to do in Yucatan, and some advice to enjoy the places saving money and living like a local.

Want to learn more about planning your trip? By subscribing to the WP pack plan you have unlimited access to +120 courses at Worldpackers Academy, the travel school made by travelers!

If you are planning a trip to Mexico, maybe you could find some inspiration reading these articles: