How Worldpackers empowers women to travel solo
Traveling as a solo female can be intimidating but so empowering. Read on to learn how Worldpackers programs empower solo female travelers to see the world safely and responsibly.
5min
Each year, 9 million American women (and counting!) travel overseas alone, but it's still nerve wracking to consider taking the leap yourself.

I know, because I've traveled primarily solo for more than a year now. This style of travel has empowered me in more ways than I can count, truly, but I've decided to try to count them for the sake of other potential solo female travelers below.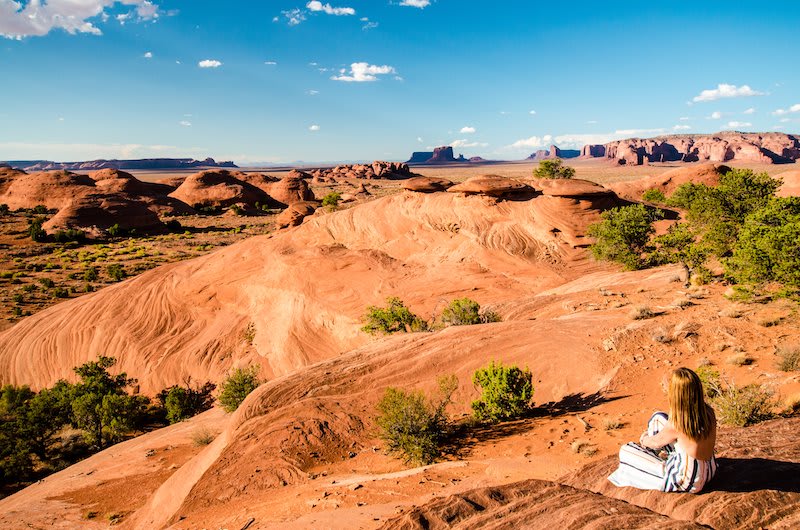 Why is solo travel empowering for women in particular?
You get to decide everything
It's empowering for any woman to have all the power of decision making. As diligently as we pursue ownership in all aspects of our lives, it's all too common to inadvertently allow others to decide things for us. That's simply not an option while traveling alone.
When traveling solo, you get the joy (and sometimes challenge) of deciding absolutely everything.
Where do you want to go? You decide. How long do you want to stay there? You decide. What are you going to eat today? You decide. Will you sleep in or see the sunrise? You decide.
While decision paralysis is a real concern, the power to choose your own itinerary significantly outweighs that for me as a solo female traveler. The only way to find out if it does for you too, is to get out there and try solo traveling for yourself.
If you need help deciding which country to travel solo to first, check out the top countries Worldpackers recommends for solo female travel.
You only answer to your own internal voice
Traveling solo as a woman often elicits some interesting responses from friends, family, coworkers and, yes, complete strangers.
If you decide to take a journey solo, you'll get used to answering questions like "were you ever scared?" and "did you get lonely?" and "did you think about...?"
Don't let the barrage of questions coming your way stop you from having an empowering travel experience. When you're traveling alone, it's much easier to silence that external feedback and learn to listen to your own voice.
After all, yours is the only voice you have to listen to 24/7, so it's worth it to get used to listening to it.
You'll learn to be more resourceful
When you're the only person you have to lean on, you'll learn to solve problems like you've never had to before.
Whether it be how to stumble through a conversation in a new-to-you language, like Spanish, or how to navigate a complicated metro system, you'll be more resourceful and stretch yourself just far enough out of your comfort zone to learn and grow.
You might meet even more people than you would if not traveling solo
This one always surprises people who have never traveled solo before. It's amazing how much easier it is to meet fellow travelers or locals when you're more concerned with the world around you and less concerned about your friends/family/significant other.
Of course, joining a Worldpackers exchange program is a great way to meet others too. You'll be exposed to authentic culture, bond over shared responsibilities, and make friends from all over the world.
There are plenty of ways to meet other people while traveling solo, so don't let loneliness or a lack of social opportunities stop you. Kimberli has 11 great tips to make friends while traveling.

Your confidence will skyrocket
Because you're relying on your own voice, decision making, problem solving, and people skills, your confidence will naturally improve. Even if you face hiccups or challenges along the way, solo travel teaches you that you do have what it takes to be successful, in whatever way you define that word.
I've personally never felt more confidence than when I set out on an ambitious solo trip and accomplished my travel goals all on my own volition. Many other solo female travelers tell me that they also return back to "real life" with a greater sense of self than ever before.
You'll be more empowered, and not just to travel more
Sure, taking a trip as a solo female is empowering for your travel life — you'll never feel the need to "wait" until you have the people to go with again.
I'd argue that it might be even more empowering for other areas of your life when you return home. On tough days, you'll have dozens of uplifting experiences to remind you of who you really are.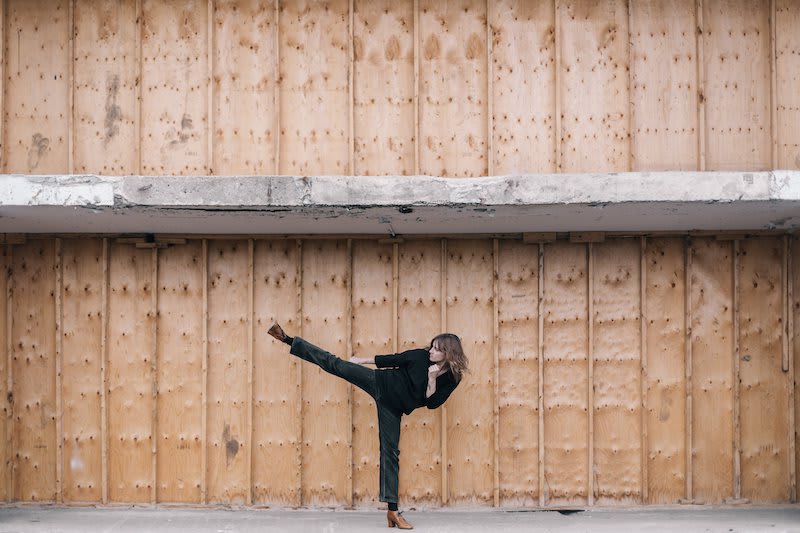 How does Worldpackers empower solo female travelers?
Work exchange experiences like the ones available on Worldpackers were what originally gave me the confidence, bravery, and budget to get out in the world on my own.
Safety
Naturally and justifiably, many women are highly concerned with safety while solo traveling. Worldpackers helps to alleviate much of that fear by providing a support team for any issues that might arise and offering a plethora of amazing safety tips on the website.
If you're curious to learn more about how Worldpackers supports the safety of their female travelers, read Gabrielle's story about how using Worldpackers made her feel safer as solo female traveler.
Traveler Reviews
This is the part of work exchange websites like Worldpackers that sets my overactive mind at ease as a solo female traveler. I can't tell you how reassuring it is to be able to read actual reviews from fellow travelers who have gone before me.
It's easier to verify if the experience is what it sounds like, know potential host issues, and keep your expectations in check after reading what others have to say.
Community
Solo travel doesn't have to be lonely, and Worldpackers makes it much easier for your solo travel experience to be a social one.
Doing a work exchange means that your solo travel experience will be filled with opportunities to meet and befriend other travelers and locals.
Talking about community, if you are part of the LGBTQ+, you might like the article about The 5 most friendly destinations for Lesbian travel.
Budget
For many, budget is the biggest hindrance to actually making the leap to solo travel.
If that sounds familiar, consider work exchange with Worldpackers to lighten the load. Sure, you'll spend a few hours a day helping your hosts, but you'll save on accommodation, food, and other perks.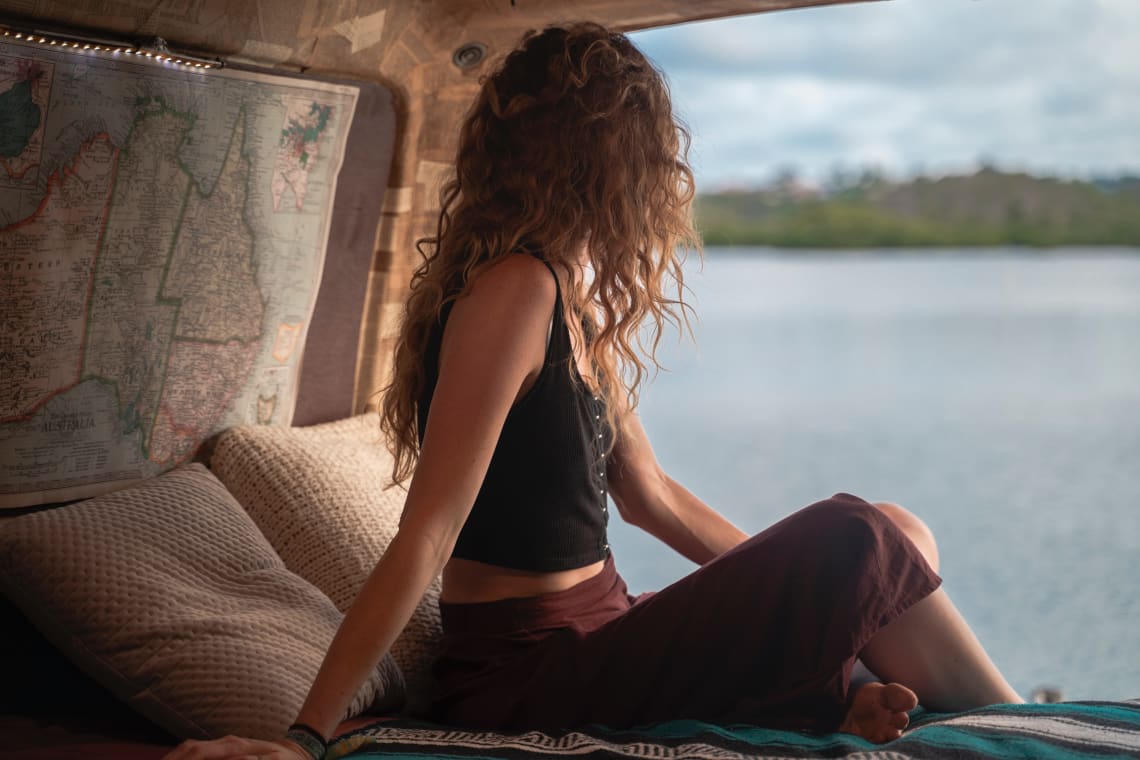 If you want a few more tips on how to travel solo for the first time, Justyn shares her essential tips for traveling alone after four epic years of solo travel experience.