Women traveling alone: top female adventurers
Everyday more women are traveling alone. Nothing is stopping these female adventurers from ticking items off their bucket lists, not even the prospect of going solo.
9min
On average, 72% of American women like to travel alone and research shows that 55% of travel searches in the UK are for solo female travel. So why are women still questioning whether or not they should buy that plane ticket and finally take the solo trip of their dreams? If so many women are successfully traveling solo, why are others still afraid to be a single woman traveling alone?
As an avid solo traveler myself, I know that the road isn't always easy. I also know that as women, we have a million reasons as to why we've chosen to travel alone. Sometimes, it's simply because no one else was around to take a trip with us. Other times it's because we wanted the thrill of exploring the world by ourselves, on our own terms. For a lot of us though, I think we've truly become so comfortable being on our own now, that the idea of having to ask someone else where they want to eat is mind boggling.
A few years ago, it was unheard of for women to be mountaineering, living in an RV or backpacking through South America on their own. Fast-forward to present time and solo female adventurers are taking the world by storm. Everyday, women are heading out on the adventures of their dreams, solo. In fact, more and more women are choosing to travel alone regardless of whether or not they have people who want to go with them. Women traveling alone has officially become the norm.
In this article, I've dug out the 15 most inspiring solo female travelers to fuel your wanderlust. If you're curious to learn more about why these inspiring ladies have elected to travel alone, simply check out a few of their 'about' pages that I'm sharing below. They all have their own reasons for traveling alone and they're all hoping to inspire you to do the same.
Women traveling alone: top female adventurers
1. Chelsea Kauai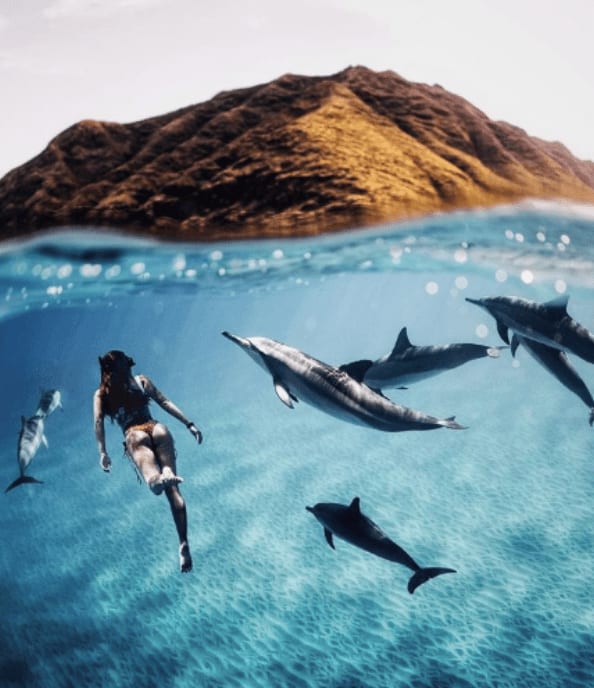 Chelsea Yamase is a Hawaii-based adventurer and travel woman alone on a mission. Chelsea busies herself chasing down her fears and living her absolute best life. She travels the world surfing, diving, slack-lining, hiking and photographing the world around her. If you're looking to be inspired by someone with a real sense of adventure, Chelsea is the top solo female adventurer to follow.
Check out Chelsea on Instagram to follow along as she takes the adventure world by storm.

2. Rachel Bowler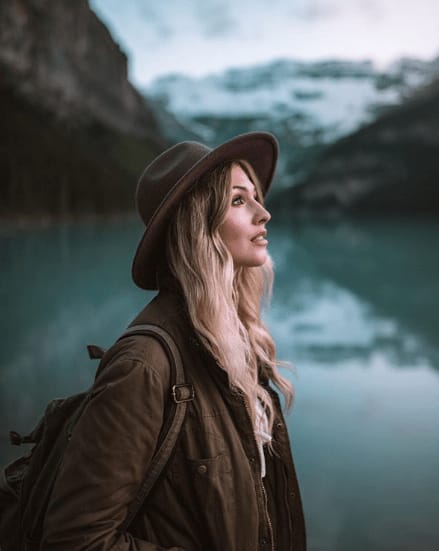 Former dental hygienist turned solo travel enthusiast, Rachel Bowler left behind her home in the UK to see the world, one adventure at a time. Whether she's living out of a van, road-tripping the United States or spending winters in freezing Iceland, Rachel is always seeking out a thrill.
Follow Rachel on Instagram to see behind-the-scenes of what it's like to be a woman traveling solo.

3. The Blonde Abroad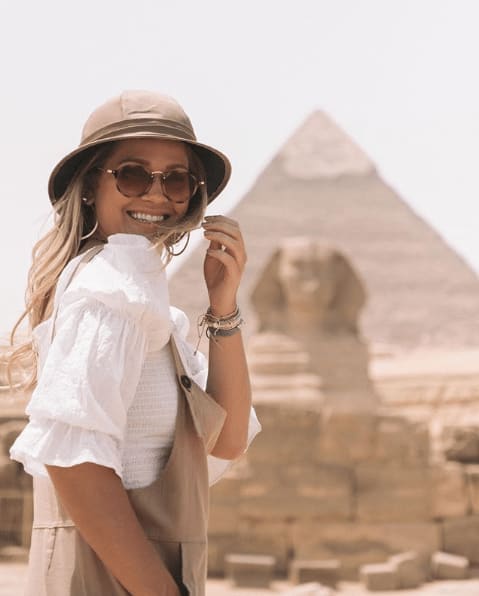 I wouldn't be able to talk about solo female travel without bringing up Kiersten Rich, otherwise known as The Blonde Abroad. Kiersten has been traveling the world alone and blogging about it since the very beginning of blogging days.
When I went to embark on my first solo trip, it was Kiersten's blog that got me on the airplane and eased my fears about traveling alone for the first time. She's been around the world and I've seen firsthand the inspiration and drive she's been able to give to other women looking to take their first solo trip.
Follow The Blonde Abroad on Instagram to see Kiersten's epic feed and learn more about her nonstop solo travel and blogging lifestyle.

4. Be My Travel Muse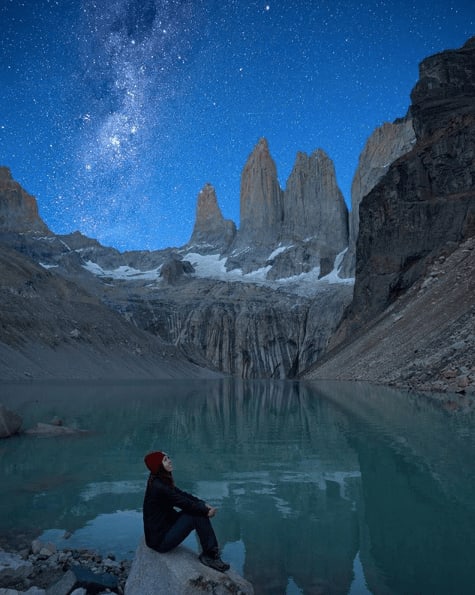 Kristin Addis is an award-winning solo female blogger and traveler. In 2012, Kristin left her home in Southern California and today she is determined to create the ultimate resource for solo female travel with her website and blog, Be My Travel Muse.
Kirstin believes that there's an adventurer in all of us, and her personal mission is to help us let that adventurer loose!
Check out Be My Travel Muse on Instagram to see Kirstin's gorgeous gallery and learn more about solo travel for women.

5. Adventurous Kate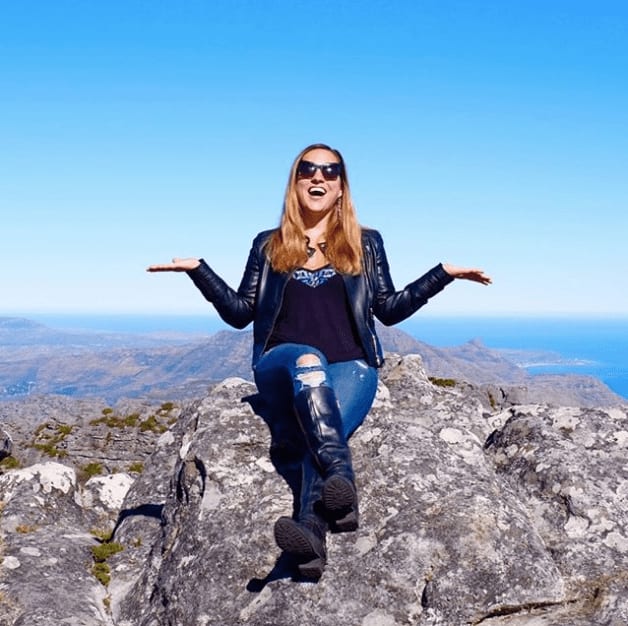 While Kate's blog (Adventurous Kate) might be outdated, her stories are real and raw. Originally from Boston, Kate has been on a worldwide solo adventure since 2010. Today, she's based in New York but even when she's at home, she's always sharing stories from her adventures in New York as well as abroad.
Forbes recently included Kate in their list of the world's top 10 travel influencers. Check out Adventurous Kate on Instagram to learn more about this ever-inspiring globetrotter and travel enthusiast.

6. World of Wanderlust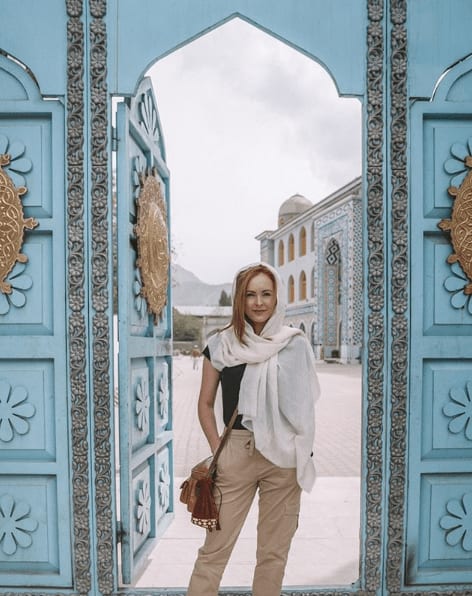 As a fellow solo female traveler, I've read every post that Brooke has written. Along with Kiersten from the Blonde Abroad, Brooke was my biggest inspiration to travel alone. Brooke has used her blog, World of Wanderlust, to build a loving following of solo female travelers. She's inspired thousands with her blog, her book and her dreamy Instagram feed.

Brooke is not one of those girls that simply poses in pretty dresses around Europe. Instead, she's busy taking you hiking, on safari in Africa or on an overnight bus ride through Pakistan. Brooke is showing the travel world that women really can do anything they want, solo.
7. The Sweet Wanderlust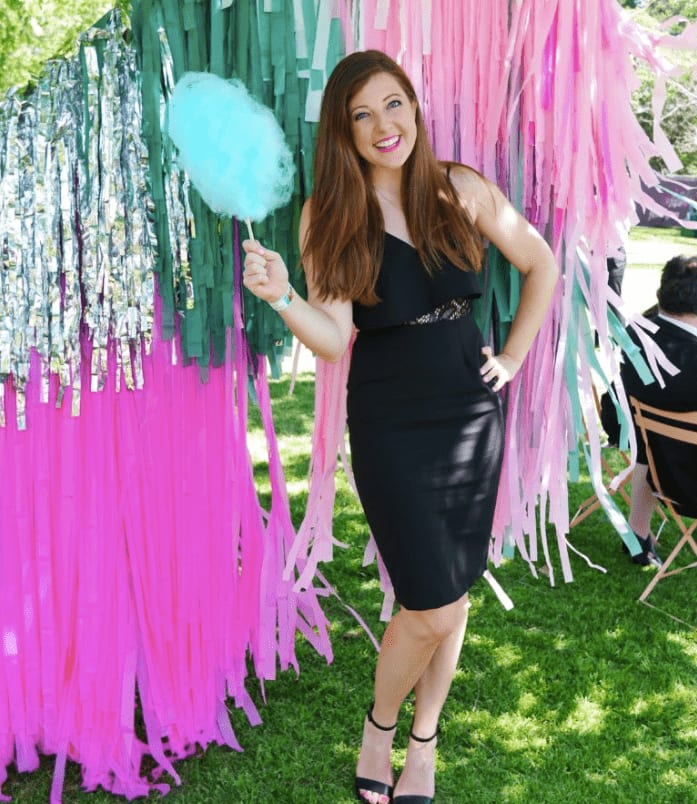 Texas-bred Brittany Kulick left the world of marketing in 2015 to see the world. She's mastered the art of making friends, finding the best desserts and thinking up the most creative puns around the world.
I got the opportunity to travel in Israel for a few weeks with Brittany and we had a blast. She loves traveling solo and shares how to travel alone as a woman on her blog, The Sweet Wanderlust, which is geared towards anyone with a sweet tooth and a taste for wanderlust.
Follow The Sweet Wanderlust on Instagram account to learn more about Brittany and her adventures.
8. The Blog Abroad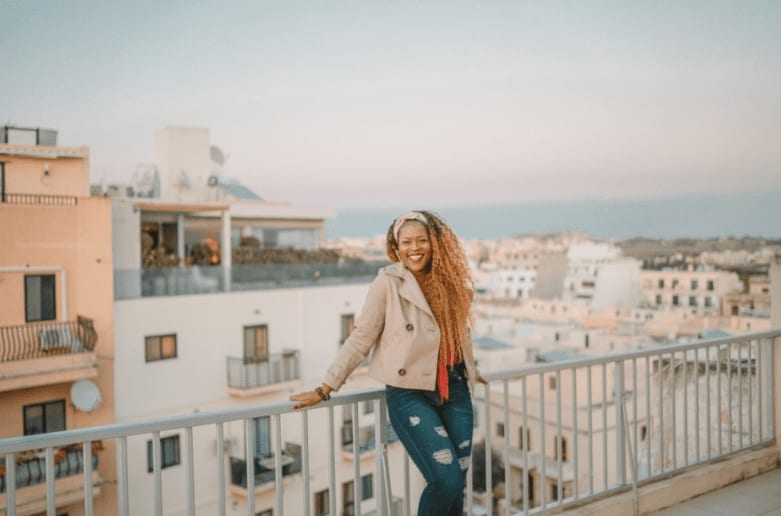 Gloria Atanmo rocks the world of solo female travel. She's been traveling for four years now and goes just about everywhere on her own. Glo is an inspiration because she is not afraid of anything. She's taking the travel world by storm while paving the way for women of color who want to travel solo as well.
Gloria's website, The Blog Abroad, is the best place to find tips on how to travel solo as a woman, take beautiful photos with your tripod, enjoy eating alone, and more.
For a never-ending stream of inspiring solo female travel content, follow Glo on Instagram.
9. Wild About Travel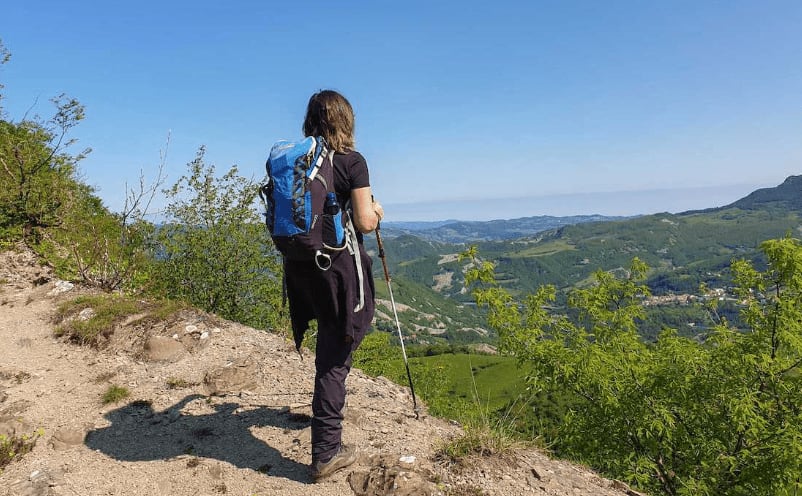 Simon just might be the OG of solo female travel. She's been exploring the world for over 20 years now, every adventure taken alone. Simon was bitten by the travel bug years ago and has since become 'Wild About Travel.' She started her blog to give other women the courage to do the same.
To learn more about going on vacation alone as a woman, look no further than Simon's website.
Follow Simon on Instagram to get inspired about fearless solo and independent female travel.
10. Women on the Road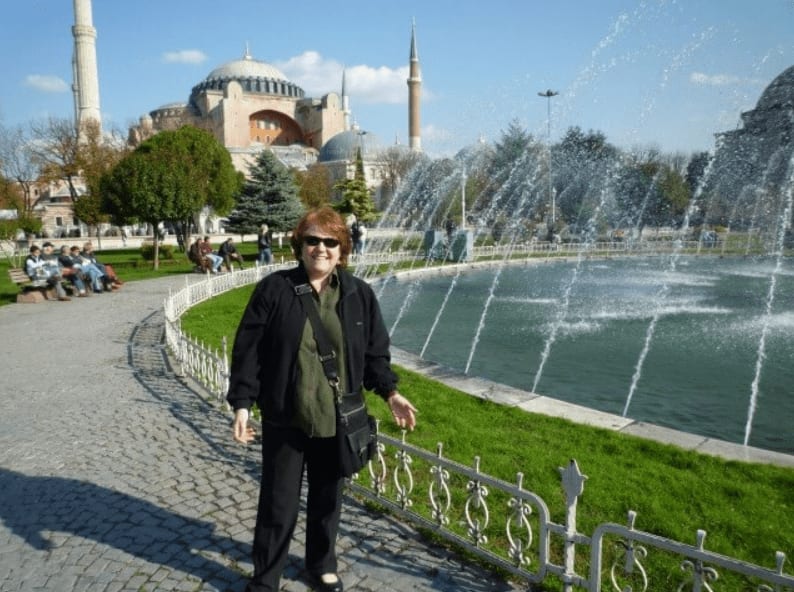 Leyla took her first solo trip when she was just 15 years old. She created her blog, Women on the Road, to teach her readers how they can travel smarter, safer, and solo. If you find yourself asking, "is it safe to travel alone as a woman?", Leyla's blog is the resource for you.
Leyla walked away from a cushy job working in Geneva for the United Nations that she spent 10 years working towards. No one could understand why she left, but Leyla knew she needed more. She hopes to normalize solo female travel so that the world no longer finds it any weirder than men traveling alone.
11. Tea Cake Travels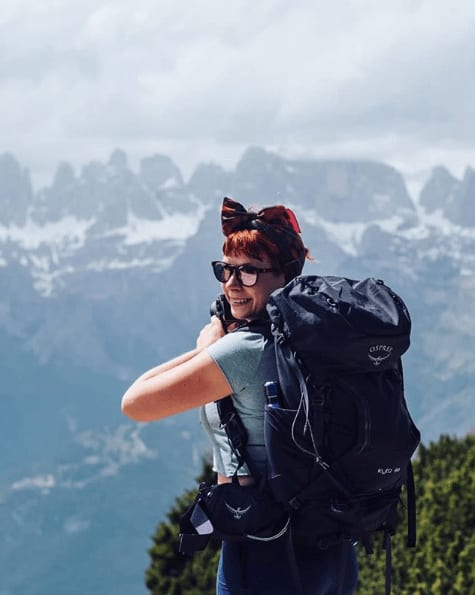 If you're looking for someone to encourage you to push your own boundaries then look no further than Tea Cake Travels. Alice left the UK to teach English in Seoul and never looked back. Alice aims to inspire you to plan a trip outside of just sitting at the beach or sipping Aperol in a local bar. Her intention it to help women break out of their comfort zone and discover the unknown.
Alice is a constant reminder to just stomp out your fear and remember how amazing and capable we are as solo women.
Follow Alice on Instagram to see her latest 'Girl-Power-Adventure-Travel'-inspired content.
12. Globe Trotter Girls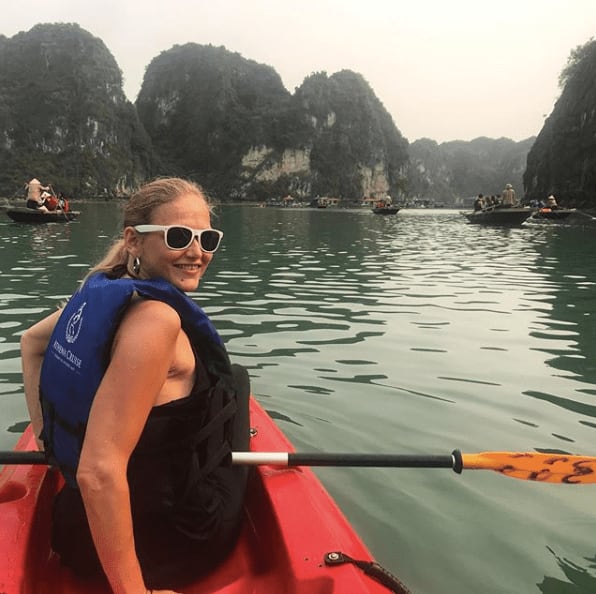 Globe Totter Girls started out as the brainchild of Dani and Jess as they began their adventurous life, traveling together. But after they split, Dani decided to keep the blog and turn the focus on her solo travel lifestyle.
Dani is determined to see the world and nothing will stand in her way. She's a solo adventurer on a shoestring budget and aims to teach you her best tips and tricks for solo budget travel.
Follow Dani on Instagram to learn more about her passion for LGBTQ travel, street art, food and coffee, and urban exploration.
13. Young Adventuress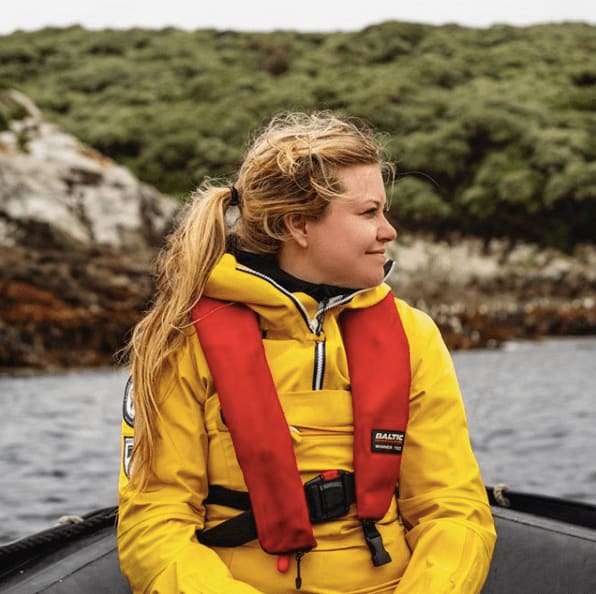 I've always admired Liz Carlson because she sees what she wants in life and she doesn't let anyone stop her from having it. Liz is the type of girl who will tell you exactly what's on her mind and she'll ask for no apologies for it.
For the past few years she's been surprising everyone she meets with her unique and exciting story of being a female traveling alone. She shares what it's like to be a single girl traveling alone on the adventure of a lifetime on her gorgeous blog, Young Adventuress.
Follow Liz on Instagram to check out her stunning photography and off-the-beaten-path adventures.
14. Oneika the Traveller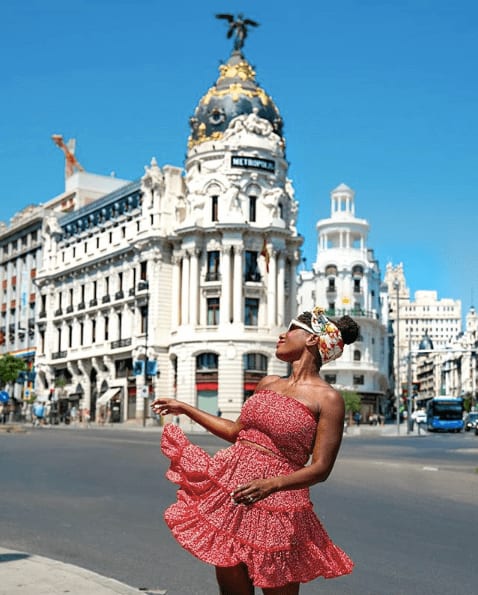 I first heard of Oneika when I was watching her give a keynote speech at a conference last year. She took my breath away. Oneika is one of those people that can stand on a stage in front of a thousand people and make you feel like you're the only person in the room. She is hilarious and full of top information for black women around the world that want to travel solo as well.
Oneika started out as a teacher working overseas and has since been able to build an award-winning travel and lifestyle blog, Oneika the Traveller. She has also managed to land herself on two travel related TV shows in Canada.
If you're looking to have a laugh and learn a lot about traveling alone as a black woman, you've got to give Oneika a follow.
15. Alex in Wanderland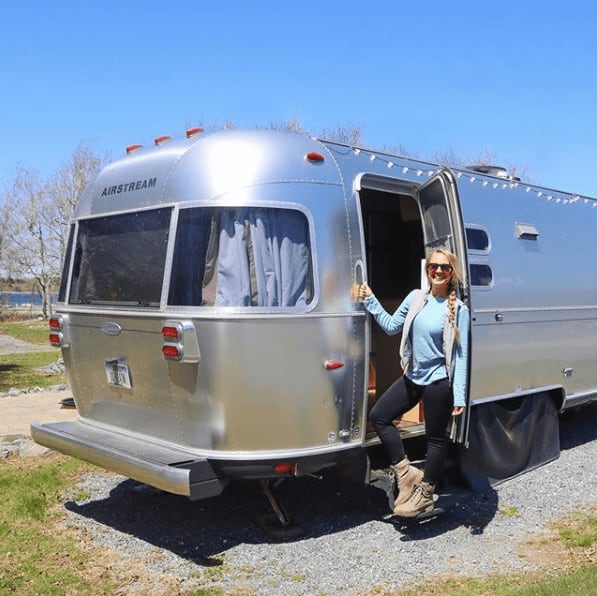 Alexandra Baackes is another New York native that gave up life in the big city to see the world. Like many of us, Alex was terrified to leave home for the first time. Thoughts of getting lost, eating alone or having your belongings stolen nearly stopped her from going. It wasn't long after she landed in Thailand that she realized solo female travel was the path for her. Ever since, she's been a girl traveling around the world alone.
Alex and I have a lot in common, we were both inspired by some of the original solo female travelers and now we're both on the same mission: to inspire the next generation of girls traveling solo.
Follow Alex's adventures on her website and blog, Alex in Wanderland and beautifully curated Instagram page.
If reading about these top female adventurers doesn't inspire you to buy that plane ticket and book your dream solo trip, I honestly don't know what will.
Doing a work exchange with Worldpackers is a great way to get started traveling solo. 65% of all Worldpackers travelers are solo female travelers, and with good reason. What better way to explore your dream bucket list adventures than while having the support of an incredible collaborative travel community behind you? Whether you want to work with hostels, NGOs, or ecovillages, Worldpackers offers thousands of opportunities to work or volunteer abroad, immerse yourself in new cultures, meet other travelers, and have the travel experience of a lifetime.
Remember when you're traveling solo, it doesn't mean that you're ever truly alone. There are hundreds of ways that you can make friends while traveling alone, meet locals, and even meet and travel with the women on this list!

I know that solo travel has changed my life and I also know that it will change yours! Where are you going to go first?