Complete guide to digital nomad jobs
Digital nomadism is indeed a dream of many, but not an easy path to follow. Use this complete guide to digital nomad jobs to discover how real digital nomads make money online.
8min
I am pretty sure you have heard of people who are able to work and travel at the same time, perhaps for months, without a permanent home. You probably thought that they're living an impossible dream, or that it must take some very specialized skills to do what they do, or that it's all a marketing stunt. Well, it's not like that. Becoming a digital nomad isn't easy, but it is possible!
Digital nomadism is not an easy or straightforward path; it requires hard work, sacrifice, and resourcefulness. As a digital nomad, you have to learn how to organize your time, find customers and be autonomous, and generally speaking, to live with more uncertainty. But if you are willing to do so, being a digital nomad is great. As a digital nomad myself, I give you my word.
What is a digital nomad? What does a digital nomad do?
A digital nomad is person who, thanks to his or her digital skills, can work from anywhere in the world.
If you want to become a digital nomad, you surely will need to acquire some skills to be able to do one of the many nomad jobs that will allow you to travel and work.
As you can probably imagine, most of these skills are related to modern-day technology, and can be performed using only a laptop! When you work in the digital world, you can work from anywhere in the world. As long as you have wifi, you don't need to be physically present in a particular location or in an office for eight hours a day.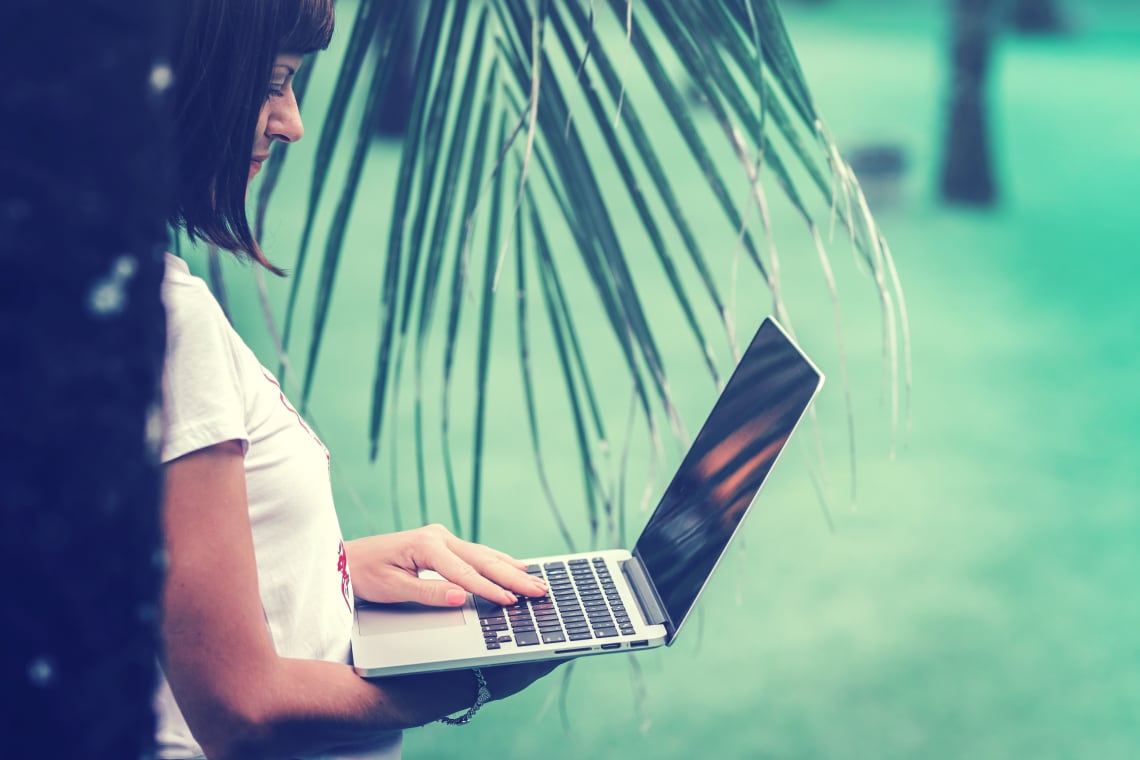 Not all types of remote work allow you to travel the world full time as a digital nomad. But being a digital nomad is about more than just travel — it's about freedom. In general, remote jobs will help save you time and money on standard office job responsibilities like meetings, commuting, etc. Time and money that you can invest in... yourself!
Ups and downs of being a digital nomad
I know it sounds beautiful, and it actually is, but remember that having to organize your own days, to decide when to get up in the morning, when to work and when to enjoy the trip you're on... is really not as easy as it seems. And it's not for everyone.
From personal experience, balancing work and play as a digital nomad requires a good dose of personal discipline.
Although the stereotype is often represented by images like the cover photo of this article, working as a digital nomad is rarely something you'll do from a sunny beach or stunning outdoor hotel terrace. It's not always comfortable, and the absence of wifi connection and power outlets don't help! More often than not, you'll end up working from a hotel room or co-working space while other tourists are out exploring and having fun.
But, when you're done working, if you know how to plan your trips and organize your days well, you can spend the rest of your afternoon enjoying the beach, going for a hike, or exploring the new city or exotic destination you're in. Maybe you'll even take your work with you to the beach; after all, there are many tasks you don't need the comfort of a desk for.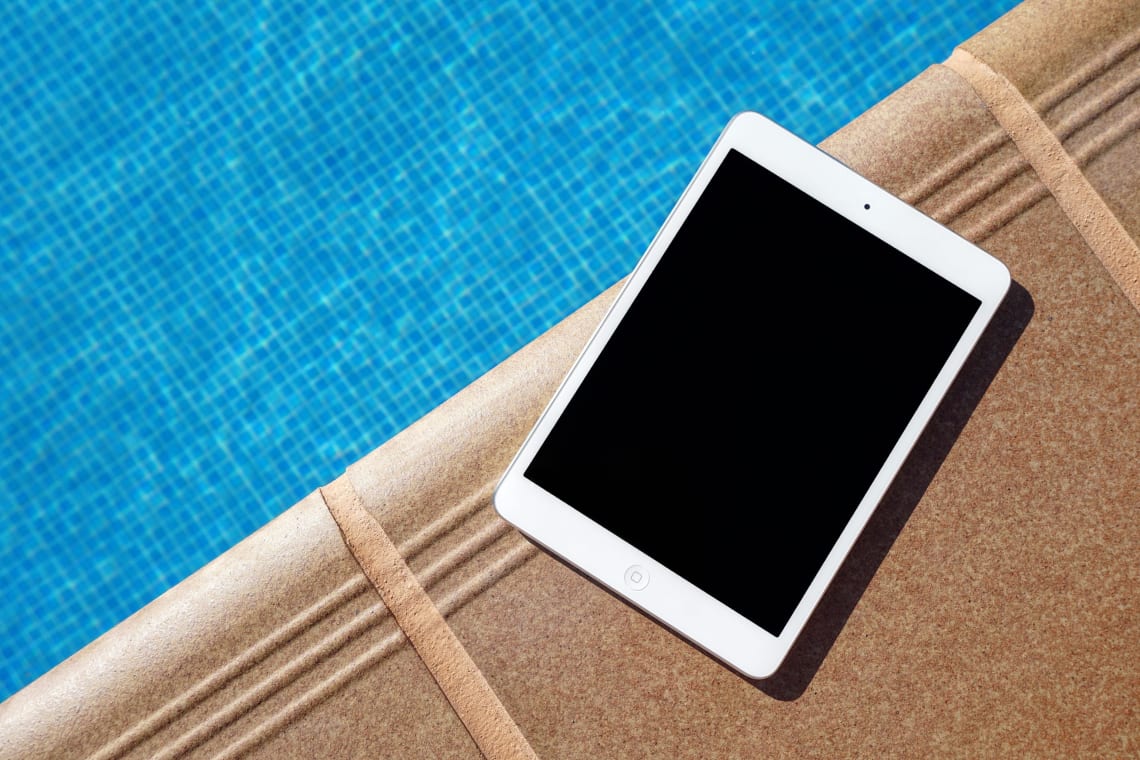 So, what types of jobs are available for digital nomads?
Complete guide to digital nomad jobs
It's not possible to make a list of all of the types of work that will allow you to make the leap from ordinary life to that of a digital nomad.
Most professionals who manage to work this way do so by investing in themselves, honing their skills, and then finding a way to "digitalize" them in order to become office-independent.
There are established digital nomads who successfully work with one target skill, and there are others who have a broad range of skills and do a bit of everything, even professions that are usually stationary! For example, a yoga teacher who gives online classes, or an accountant who specializes in consulting services through Skype, or even someone who creates a fully automated e-commerce website.
If you can develop the ability to understand the market while combining your skills to meet a particular niche in a digital way, your options for online work are truly limitless.
To do this, I suggest you read a book that is considered the bible of digital nomadism, The 4-Hour Work Week, by Tim Ferris.
Having said that, there are professions that make it easier to start working and traveling at the same time. They are in great demand nowadays, and in most cases you can follow online courses to learn the skills you need, study independently and, above all, put into practice what you learn and create a portfolio to find customers!
In the following complete guide to digital nomad jobs, I will outline the most common jobs that can be done remotely, what they consist of (based on my experience), and how to make the most of them to be able to earn a living and travel simultaneously.
This complete list of digital nomad jobs comes from my personal experience working various remote jobs and managing my travel blog, Viaggio Solo Andata. In addition to traveling and working from where I want for several years now, I also created a podcast and have interviewed many likeminded people who have also succeeded in turning their part-time passion into a full-time digital nomad lifestyle.
Let's start with the more popular digital nomad professions, which also happen to be the ones my partner and I both do as nomad remote workers.
1. Programmer
Coding and developing computer programs is no simple feat, but can be highly rewarding. Programmers are in high demand and are paid extremely well. With tons of opportunities to work remotely, it comes as no surprise that working as a programmer is one of the best digital nomad jobs out there.
Remuneration for programmers is quite high; if you are a freelancer and find a company in the UK, for example, an average salary can range from 300 to 600 Euros per day. With a month's work you can easily pay for a good amount of time in Thailand or other low-cost countries.
Acquiring the specific skills to be a programmer takes a lot of time and study, as well as an innate passion for computer science and mathematics. If you're interested in becoming a programmer, I recommend thoroughly researching the work involved before committing.
2. Freelance writer/copywriter
A freelance writer, or copywriter, creates written content. I know, it may seem trivial, but in the age of Google, content writers and creators are fundamental. To become a freelance writer, you need to know how to write captivating and engaging texts for the public, and above all you need to have a basic understand of SEO (Search Engine Optimization). In other words, you need to understand the mechanisms that make the texts that you write comprehensible by Google.
Freelance writing is a much more accessible nomad career compared programming, as copywriting skills are much easier to learn and attain. However, as a freelance writer, it can be very difficult to find someone who is willing to pay you well for your work.
But, with a bit of patience, if you write creative, quality, and SEO-friendly content, you can make a name for yourself and find customers who are willing to pay well.
Copywriting is the path I've found myself walking as a digital nomad, and I have never been happier!
3. Photographer/video maker
Traveling around the world while making money taking photographs seems like a dream, doesn't it?
The reality is that becoming a freelance travel photographer is not as simple as the internet makes it look. Turning a passion for photography into a profession is hard work. Freelance travel photographers must be self-motivated to travel and completely dedicated to their craft.

To learn more about how to build a portfolio, optimize your work, and start earning money as a photographer, check out these tips on how to become a freelance travel photographer.
4. Social media manager
Who manages all the social networks for companies that need a strong online presence in order to create consistent engagement and build a following?
A social media manager, or community manager, of course!
If you want to pursue a career as a social media manager, you'll need a thorough understanding of how social networks work, marketing, and ad creation. It helps to have experience managing business pages (such as Facebook Business Manager).
Your role will be to write posts, create attractive content and obviously increase the followers of your client. Being a social media manager is a great entry level digital nomad job, as finding remote work in this area is not so difficult, especially if you have a portfolio to show. Working as a social media manager is how I initially got started copywriting!
Working as a social media manager is one of the 9 possible ways to get paid to travel.
These are just some examples of remote work opportunities. There are hundreds of skills that can be done online and remotely, and that can be monetized and used in the job market. Find a way to strengthen and enhance the skills you already have and enjoy doing, so that the work you do is also your passion!
Here are some more online skills and trades that can easily land you a remote job:
Affiliate marketing
Translation
Illustration and graphic design
Transcription

Customer support
Virtual assistant
Teacher (for languages or anything else)
Is it easy to find a job as a digital nomad?
If you're daydreaming about online work and waiting for a remote job to fall from the sky, chances are your digital nomad dreams won't come true.
Becoming a digital nomad doesn't just take dedication and effort, it requires flexibility, sacrifice, and resourcefulness. To pursue your digital nomad dreams, you might have to leave a stable job for a freelance career. It's important to create a portfolio before taking the big jump, to have something to show your potential new clients!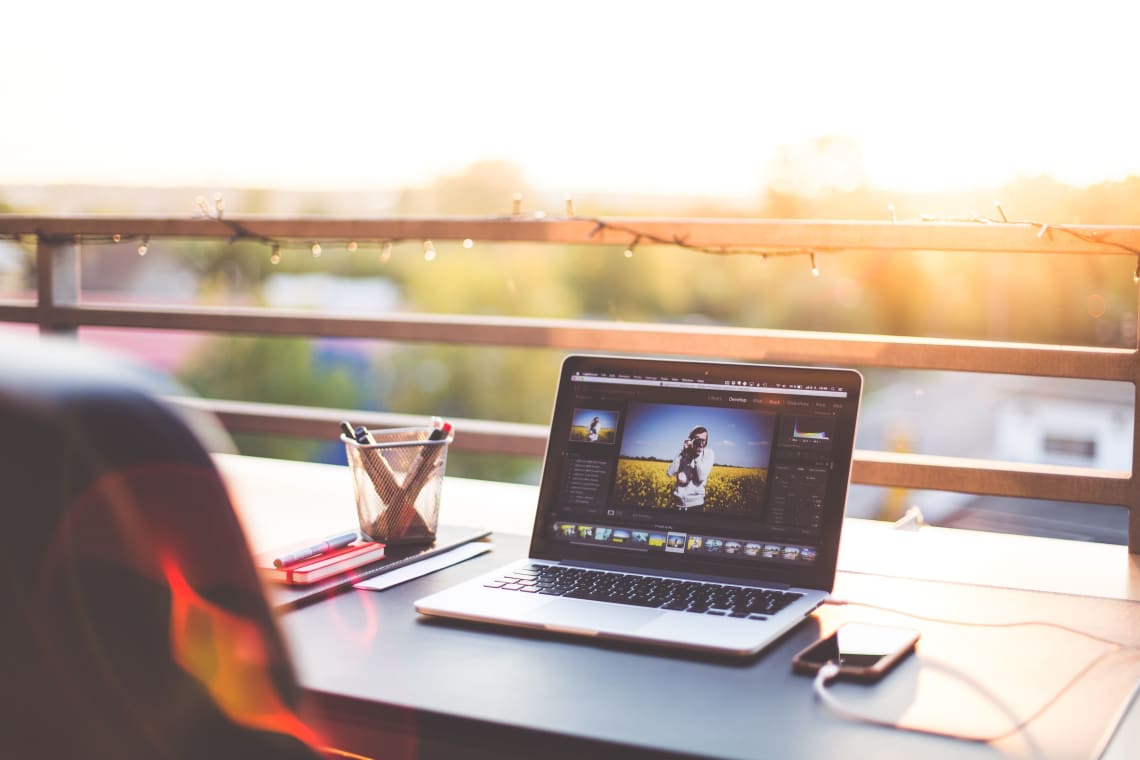 Below are some resources and tips that can help you find remote jobs around the world and take off on your global nomadic career.
LinkedIn for digital nomads

: If used properly, LinkedIn can really help you get your online career off the ground. LinkedIn's filtering system is also great for sorting out which jobs are "remote" and "freelance"!

Networking

: If you're already on the road and looking for new opportunities, don't forget to attend local events where you can meet other professionals. Try

MeetUp

for example, or simply head over to a local co-working space.

Specialized freelance sites: On these platforms you'll find numerous job advertisements, but also a lot of competitors. An extensive list can be found here, but some big names are:
Facebook and LinkedIn Business Groups in your specific niche: this is actually how I found my first jobs as a copywriter!
Personal blog: Create a blog. Those who access your blog will be able to verify your professionalism and your knowledge in multiple fields (web design, programming, content writing, social media management, etc).
Companies that hire workers remotely: More and more companies are introducing remote working into their ranks, letting employees manage their time more freely and ensuring they can work from home.
Build your portfolio the smart way with Worldpackers
What you've seen so far in this article are the 'standard' types of jobs for digital nomads. But there are other ways to work and travel at the same time; they are not paid for, but can lower travel costs considerably and offer other benefits.
For example, with Worldpackers, you can work in exchange accommodation, while building your digital nomad portfolio!
If you want to become a freelance photographer, social media manager, web developer, or content writer, you can find countless opportunities with Worldpackers hosts around the world that need help with all of these types of work. You won't be paid, but as a friend of mine told me when I was starting out, "sometimes visibility is worth more than money." And he was right.
What do you think? Let me know, I'd be happy to hear from you!