How to work and travel? A beginners guide for location independence
Have you always wanted to know how to work and travel? Don't waste any more time and start planning your Location Independent journey!
7min
There's this misconception that you need a ton of money to be able to travel. Truth is, you don't. Although working and travelling requires some effort and courage to start, the world has never been so full of opportunities and flexibility - it's time we make use of this!

I know how hard it can be, sitting at home or at work, browsing through social media seeing so many others living their best lives travelling across the globe. It seems like you could never live this life as, after all, you have bills to pay!

Well, some of these people will have lots of money. But for some of them, it is possible because they learned to earn money in their own ways. Today I'm going to tell you how to work and travel and make you realise this is completely possible for you.
How to work and travel at the same time?
A lot of us are already pretty used to home working by now, and working abroad wouldn't be much different. Working whilst travelling allows you to learn new skills, languages, improve confidence and of course, immerse yourself in a new culture.

There are so many benefits to it, and it's also great to have on your resume.

It can be scary to leave a job you're comfortable in, in a home town you know, going into the unexpected. There can be a lot of uncertainty and it can be stressful, but it can also be one of the best things you can do in life!

So what opportunities are out there? Here are 10 alternative ways to work:
1. You can be a volunteer and exchange skills for accommodation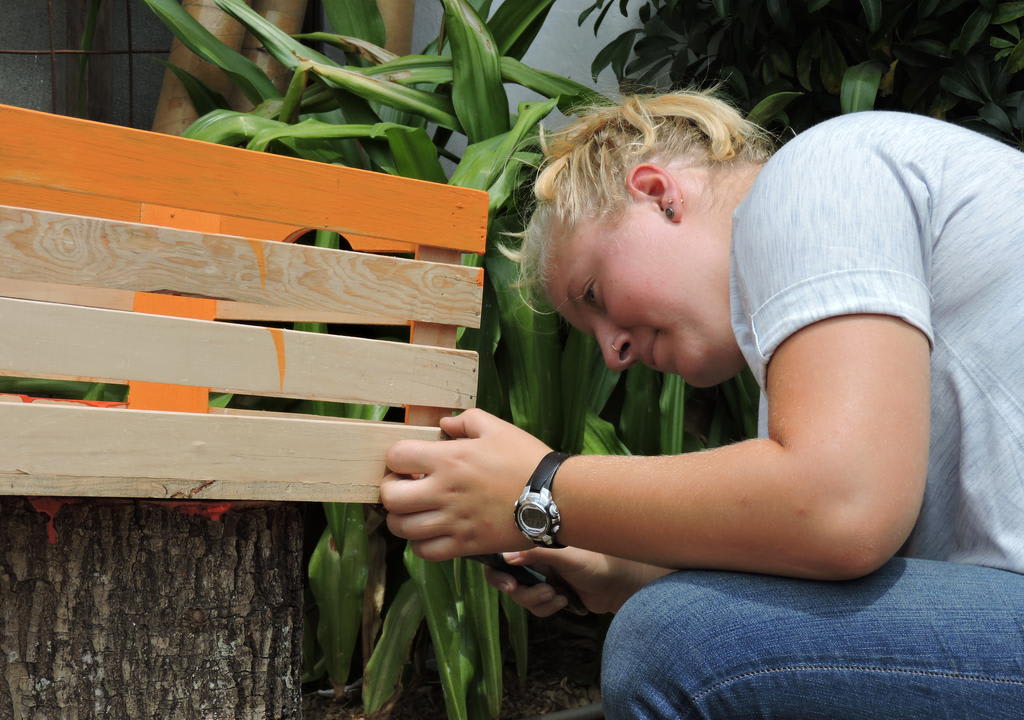 It goes without saying that volunteering is one of the easier ways to work and travel at the same time. With endless volunteer opportunities, you can choose what type of work is right for you.
Perhaps it's helping out at an eco lodge, learning about sustainability and nature. Maybe it's learning how to farm and helping to cook for locals somewhere more remote. It could even be helping a hostel boost their social media presence by showing off your digital skillset. Whatever it is you're good at, there's something out there for you.
Worldpackers is a great platform to start volunteering if your goal is a cultural experience. The video below explains everything you need to have an amazing work exchange experience on your next trip.

What's great about volunteering is that you can improve the skills you already have, but you can also learn something new. A lot of hosts are willing to teach volunteers, so they can go on to spread the knowledge elsewhere.
One of the downsides to volunteering is that you obviously don't get paid, hence the name. This doesn't mean that you get nothing in return though, you just get paid in other ways. This may include a place to sleep, meals, free washing and sometimes certain places will offer free trips or experiences. It all comes down to where you volunteer, so make sure to do your research!
2. You can share your passion for tourism by working as a tour guide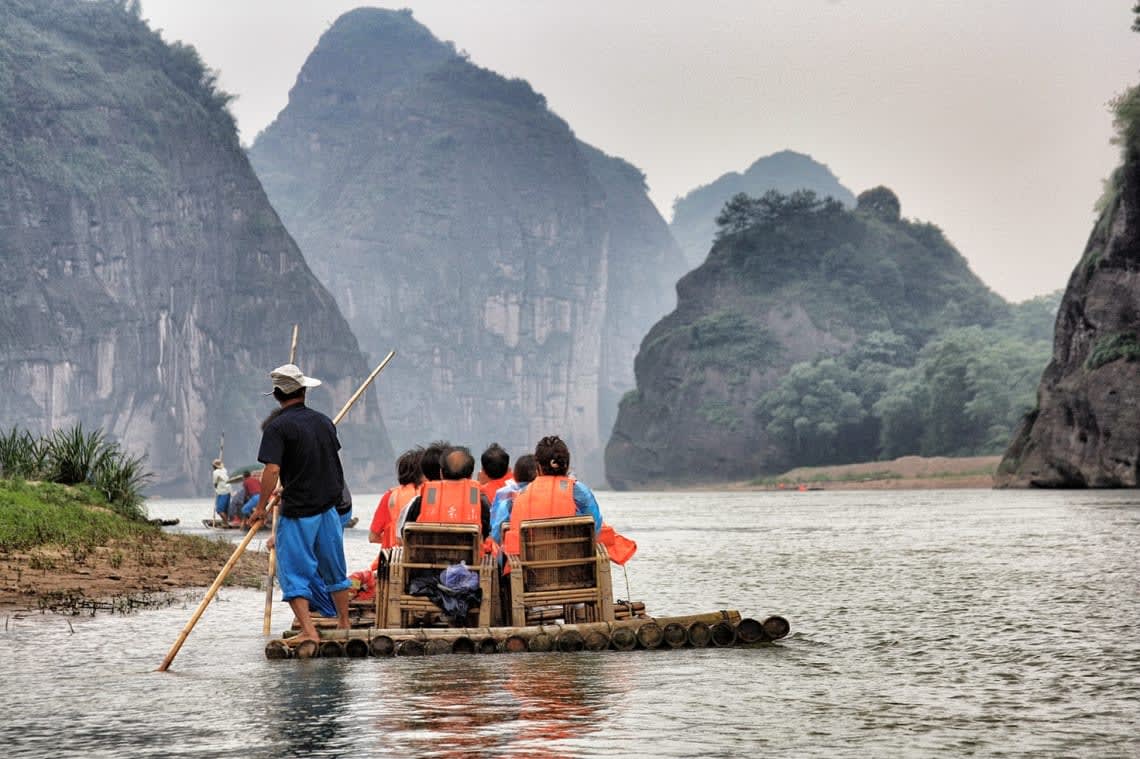 A super fun and interactive way to get to know others - tour guiding is for those who have charm, charisma, and love to get out and about, sharing their passion for the place they live in.
What's better is that you can make it completely your own. It could be walking tours, bike tours, scooter tours, running tours - you name it. You can also make the tours themed - perhaps a general day tour, a nightlife tour, a food & drink tour - the possibilities are endless.
This type of job would mean living in a place long enough to know it well, but with every tour, you'll soak up even more knowledge than before, ready to wow your next group of tourists. You'll get to meet new people every day and discover things about your home that you never knew existed.
The best way to get into this industry is to firstly, get to know the place you'll be guiding - walk it, cycle it, get the bus, meet the locals, just make sure you're familiar with your surroundings and whatever it is your theme is (do your research!).
Secondly, seek out a local tour operator or hostel/hotel who are looking for tour guides. From there, you could potentially branch off on your own and start a business - but that's quite a big step so keep it simple to start with.
3. You can share your fitness passion working while travelling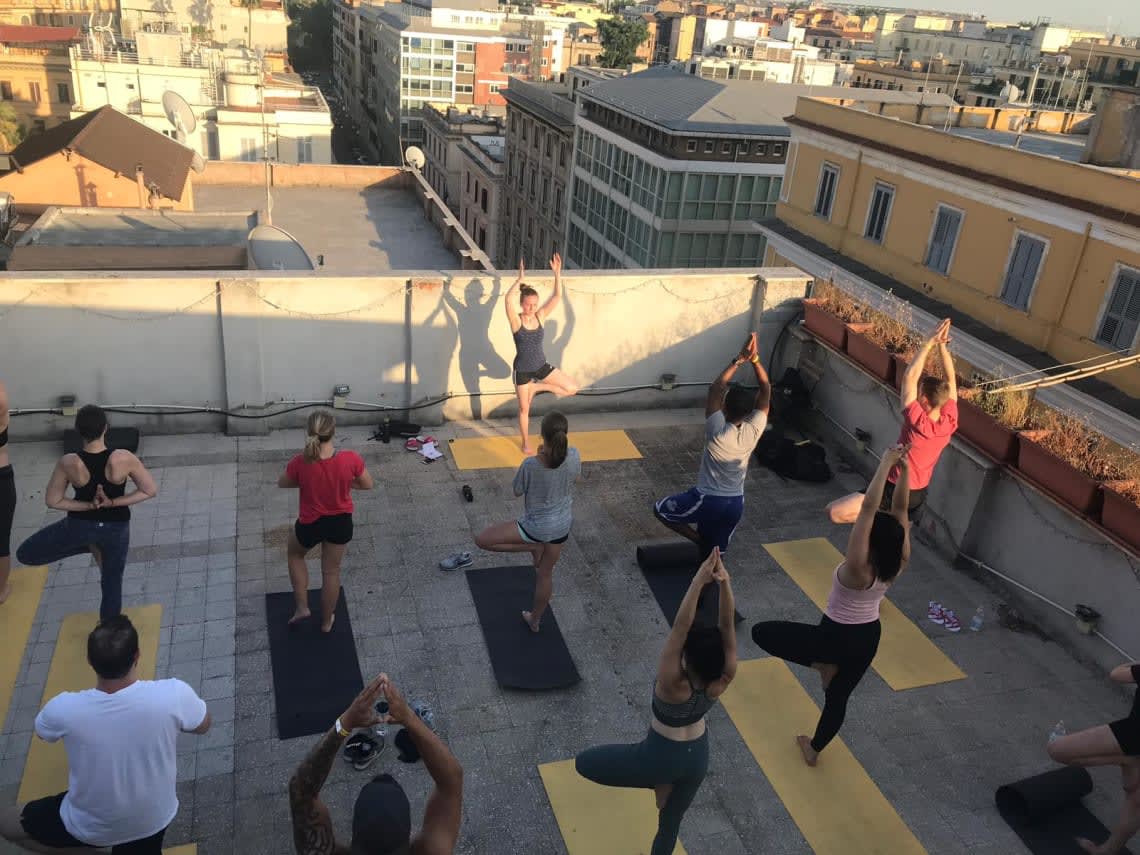 The fitness industry can be a tough gig - there are constant changes, pressures and can be time-consuming, but it can be so rewarding and also, really fun.
If you're already a qualified fitness instructor, whether it be personal training, Zumba, Pilates, Yoga, or anything else, it can be quite easy to work abroad.
As long as you have the right qualifications and insurance, you can acquire a job in a local gym or fitness centre, or even start your own business.
You could create your own fitness videos for YouTube or another online platform. Online fitness is becoming more and more popular, allowing people to save money and work out from the comfort of their own homes.
It's also easy enough to keep a track of clients when working online, as long as you have good communication.
4. You can work with translation during your trips
Can you speak multiple languages? Then being a translator could be the ideal job for you! Translators help to communicate a message to an audience by deciphering between different languages, whether that be spoken or signed.
A job like this would be very fulfilling as you'd be helping people to connect, and there's no better feeling than that. This could mean working in a school, business or perhaps on TV if you're skilled enough!
How to work and travel being a digital nomad?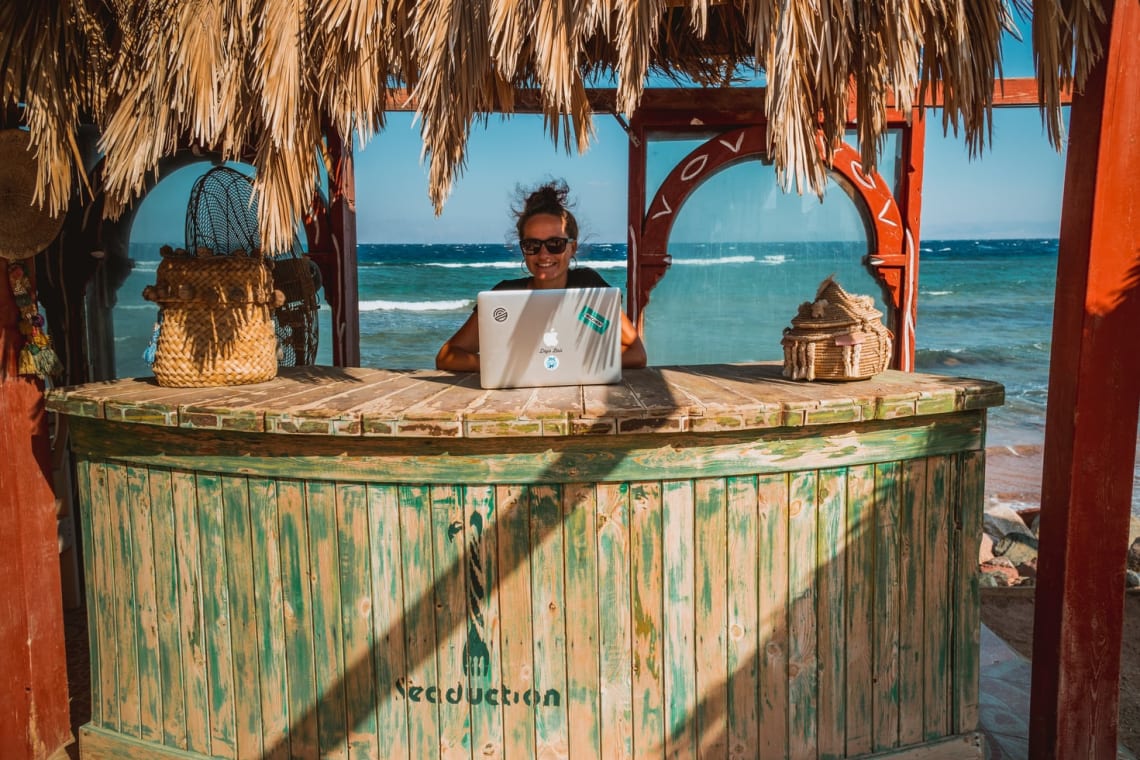 This has become a very popular job role in more recent years, and it's only going to keep growing. A digital nomad is someone who travels whilst working remotely. This could be from home, a café, library or anywhere else where they can get signal.
As our digital world grows, so too does the demand for these types of workers. To some, it may seem a far-fetched idea, but actually, it's pretty smart. It allows people the freedom of travelling around without the attachment of having a physical workplace to go to.
So how can you become a digital nomad? Jobs such as marketing and social media are one of the easiest ways to start. Get familiar with the social platforms, find your brand identity and stay engaged. It'll take some work, but the rewards will follow.

5. You can work and travel as a influencer or social media
Some companies may employ digital nomads such as travel influencers or social media marketers who can do all the work they need to at just the touch of a button. What's great is that the majority of the work can all be done from a mobile phone, making it easier and more accessible.
Certain companies will want USG (user-generated content) to promote their product or service - this means they want real, genuine people to use their product or service and give a review on it.
If you can create a good and trusting relationship with the brand, then you could become a brand ambassador and get paid to create content!

Don't miss out: How to become a travel influencer with no money: the top tips you need to know.
6. You can become a freelancer and make your own schedules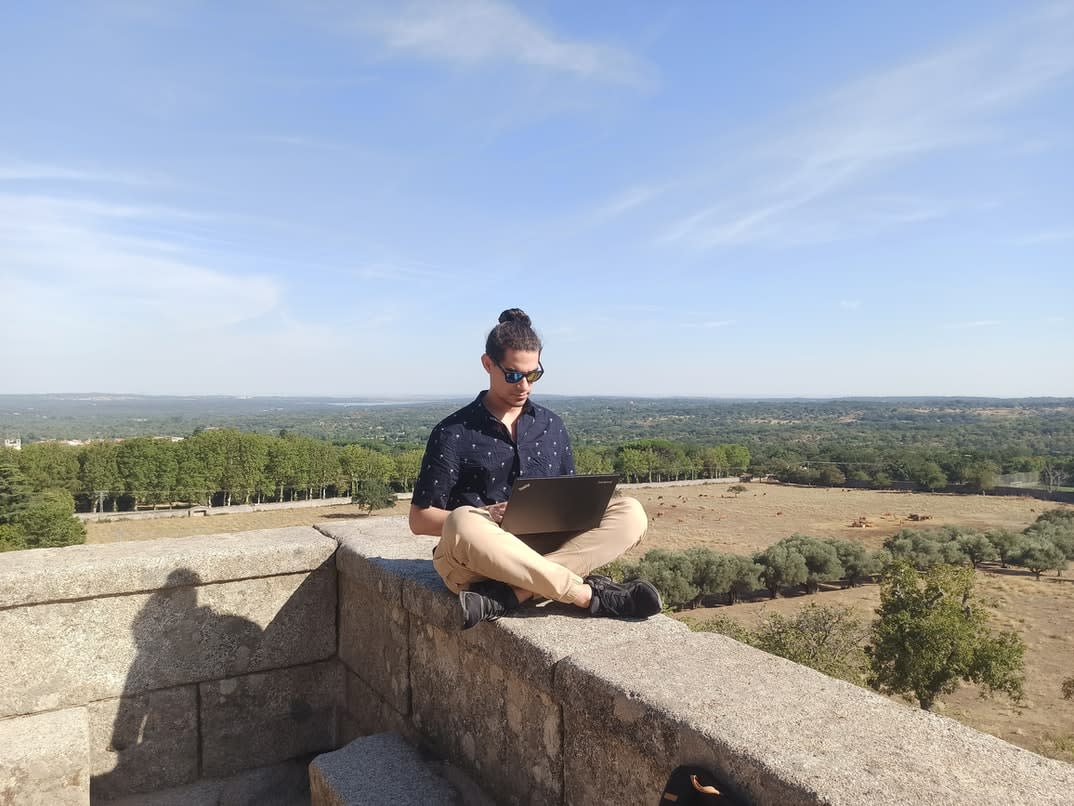 If you have skills you can share such as editing or photography, you can easily work remotely and promote yourself online. A lot of people have taken this route, and though it can be a difficult one, it's very rewarding.
Websites like Fiverr and Dribble are a great way to kick off your freelance business and allow you to connect with other like-minded people in the community.
However, freelancing isn't just for creatives, it's for everyone - it just means you offer your services to others, on your own terms allowing you so much more freedom and control over your work.
7. You can be inspired by your trips and become a travel writer
Love travelling and sharing your experiences? Then being a travel writer could be the perfect job for you. There's a lot of people who will pay you to write about your travels in return for an advertisement.
All you need to do is have a passion for writing, proactively write about your travels, and lastly, find someone who wants to publish your pieces. Worldpackers does exactly this! Lots of people from all over the world write about their experiences, tips, and knowledge about travelling, and then it's posted to the website (like this one!).
8. You can work as a teacher from anywhere in the globe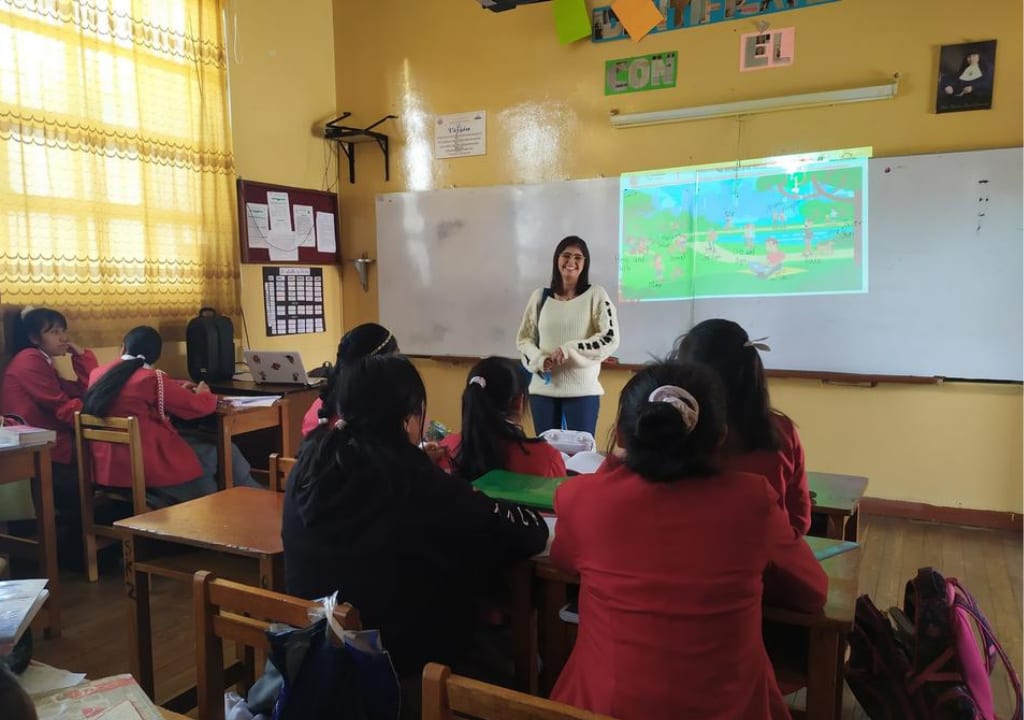 Are you good at communicating and love helping others to learn? Why not become a teacher and share your passion? Teaching whilst travelling can come in many different forms - perhaps it's teaching English online to children, helping out at schools, tutoring, or maybe even helping others to rebuild a community.
9. You can be a nomad photographer or videomaker
Photographers and videographers are in more demand than ever, creating more job opportunities across the globe. Whether it's weddings, parties, couples shoots, family portraits, or landscapes, there's a market out there.
This does require expertise but hey, if you're new to it you can still give it a bash! You'll need a camera, some editing software, and a way to market yourself.
This could mean creating a social media presence to promote your work or maybe a website. Once you start getting customers, make sure to show your work (if given consent) to show others what you have to offer!
So if you didn't know how to work and travel, now you have a start - and these are just some of them. You just have to decide what's best for you and then go out and make it happen.
Keep exploring such amazing travel jobs tips with Worldpackers, read "How to balance working and traveling the world".

If you have any other suggestions, let me know in the comments! I'd love to hear them.