A day in the life of Worldpacking: how to balance working and traveling the world
Being a digital nomad may be the dream job for those who love to travel. However, finding (and managing!) a job that fits your personality, goals, and adventurous lifestyle is no easy feat. This is how I balance working and traveling around the world.
8min
About two months ago, I finally felt comfortable calling myself a digital nomad.
For the past nine and a half years, I've been living as an expat in Santiago, Chile. It's been a long rollercoaster journey of trying to just figure out what I want for my life and at the beginning of my thirties, I decided that it was time to work and travel.
So I've spent the last two years hustling to get me to where I am right now; sitting on an airplane, editing a video for a client, and on my way to my fifth work exchange in the south of Chile. Well, and writing this too.
How did I do it?
One day in 2016, I decided that it was time for some deep self-reflection about my life choices, where I was, and where I wanted to go. I decided that I wanted to work and travel. It had been a dream of mine for quite some time and traveling was (and still is) my favorite hobby. It's where I'd always spent most of my money and I knew there had to be a way to combine my passion for travel with work.
I wanted to become a digital nomad.
My desire to monetize my passion led to several wine-friendly brainstorming sessions about how I was going to take my crazy ideas and turn them into my new reality. I saw so many other people living the digital nomad lifestyle and I said to myself, "I can do that too!"
So I started searching online. I ended up reading so many guides about how to be a digital nomad which resulted in more wine-friendly brainstorming sessions. I realized that I needed to find something that was going to work for me; for my dreams, for my personality, for my lifestyle.
This is the story of how I found a way to balance working and traveling the world.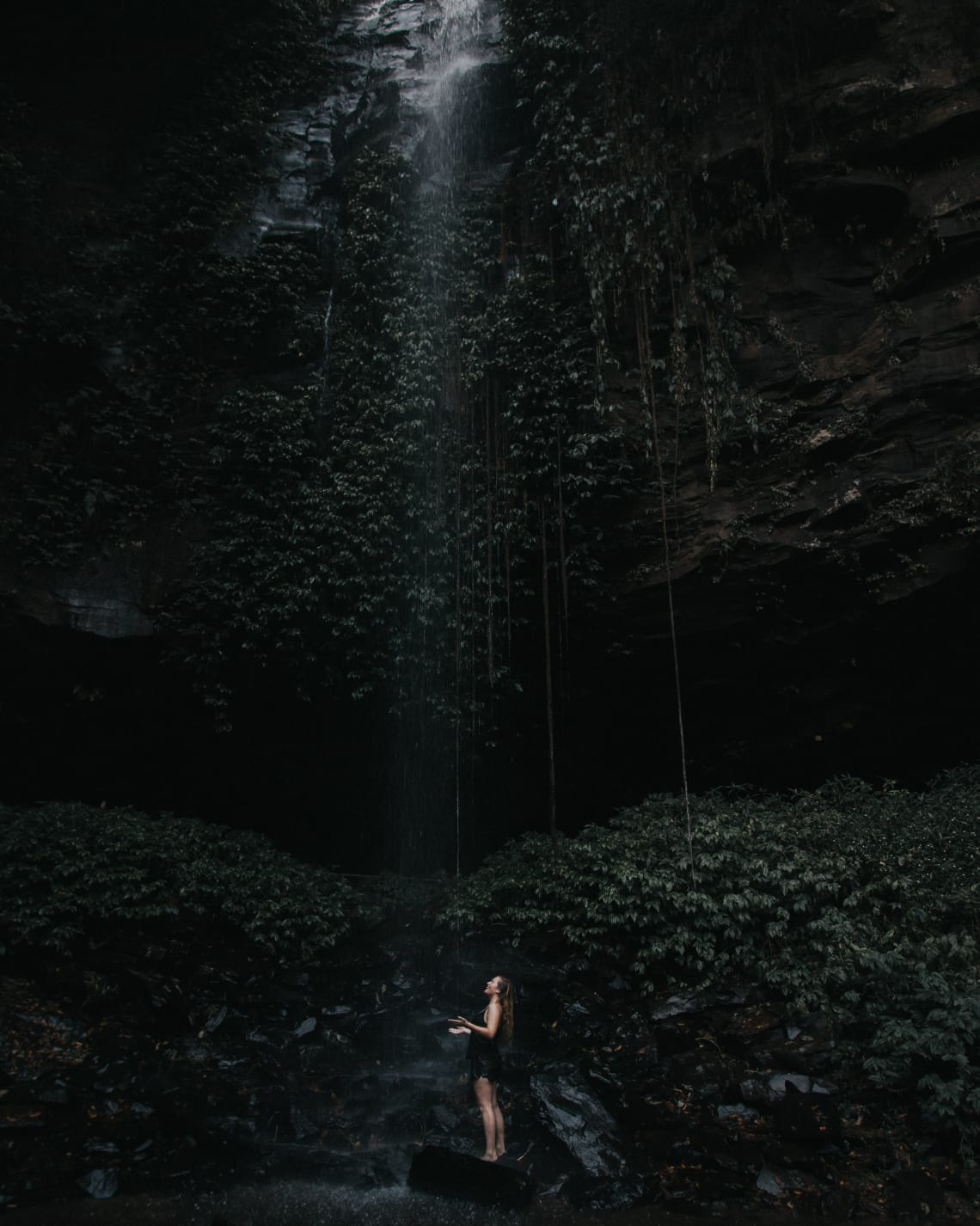 Finding a travel job
I think that when anyone starts a new job search, they start by looking in the area that they studied or by the location that they want to be in.
Today there are so many fields that give employees options to work remotely. With a quick Google search of travel/remote jobs, you'll be able to find endless lists of digital nomad jobs available.
I studied communications and marketing so I had a feeling that it was going to be easy to find something. There were many available positions, but the competition was high. I quickly realized there were many people who had the same CV and the same dream I did.
Around the same time I was looking for a remote job, I started a travel blog. I always saw it as a hobby because I love writing. I'm not a programmer but thanks to the internet, I was able to learn how to create my own website.
I really enjoyed sharing my travel experiences with my friends and family. I learned so much during my first year blogging that I was eventually making a residual income from it thanks to affiliate links. Unfortunately, it wasn't enough income to be completely dependent on my blog, so I kept on searching on how I was going to become a digital nomad.
I went to a travel event in Santiago where I learned a statistic about the travel industry in Chile that turned on a lightbulb in my head. Chile needs digital marketing specialists. And it just so happened that I know enough and my educational background fits like a glove to fill this need.
I reached out to anyone who was willing to listen. I did a lot of work for free at first to prove that I knew what I was doing. Soon enough I was landing clients and actually making money!
During my first year of working freelance, I did travel but it wasn't enough to call myself a true digital nomad because I always returned to my apartment in Santiago. Eventually, once I felt more stable and comfortable, I decided to mix in the travel and truly live the nomadic lifestyle that I had long been dreaming of.
I had enough tools in my digital backpack that it was time to challenge myself again and do what I truly love the most: travel.
How Worldpackers supports my remote work lifestyle
Worldpackers is a great tool that I believe should be in any digital nomad's digital backpack. Especially for those who work freelance.
Personally, my income isn't stable and some months I'm overflowing with work and other months I catch myself staring at the ceiling because I have nothing to do. That also means that I have to carefully budget how my month is going to look. Saving is probably one of the most difficult things for me when it comes to working freelance.
Since I'm location-independent and I've decided I want to experience the advantages of long term travel, I don't usually like to rush through destinations. Most of the time, I stay anywhere between three and nine weeks in a particular destination.
This allows me to get to know destinations like a local and network with other remote workers. It also offers me a little bit of stability so that I feel peace of mind and am not constantly thinking about where I have to go to next.
When I have a slow work month, I use Worldpackers exchange experiences for two reasons.
The first is practical because I'm saving money while traveling. Instead of paying for a month's rent in the place I want to be in, I'm exchanging my services for accommodation, food, and other benefits. Accommodation and food are something that I always have to spend on and if I have extra free time, why not lend a helping hand to ease the financial burden?
The second is inspirational. I'm always surprised by how much keeping my mind occupied with tasks like cleaning and helping other travelers is a reboot for my own creativity. Taking a mental break from my computer and doing standard life tasks is something that I really need during the slow work months so that when the busy months come around, I'm not burnt out and stuck in a creative rut.
Finding the balance of working and traveling abroad
Like a true Gemini, I have always struggled to find a balance in my life. Usually, things go according to plan. But because life always likes to throw me a curveball every now and then, I've had to figure out where to place my energy and time to maximize productivity.
This means considering all the possible outcomes for any option that I might have related to working and traveling. I always take the time to weigh the pros and cons of any potential opportunity to make a more informed decision. When I don't have time to think — thanks to those life curveballs — I just follow my gut and see what happens. Luckily, my gut has made pretty good decisions.
I also constantly get asked how much longer I have until I'm done traveling. Since I don't know the answer, I try and focus on preserving balance on a daily basis.

When I'm Worldpacking, the host I'm staying with will give me a work schedule a week in advance. With that, I can easily make my own schedule that allows me to complete my personal tasks. I also get at least two full days off to completely recharge. I unplug from my computer and phone, get out of the hostel and go for a trek or explore the city. After all, that's the point, right? To travel.
When I'm not Worldpacking, I still try and allot time for two full days off per week. I always try and take at least one to two hours per day to completely disconnect from WiFi and let my mind rest. As a constant traveler, each day is always different so I really don't have a set way of how I live day-to-day.
Ultimately, I always listen to my body, I love to make a to-do list to stay organized, I love Netflix marathons, and I love cooking. Opting to slow travel definitely helps keep my life as balanced as possible.
Read more about it: How to become a yoga instructor and travel the world
Pros and cons of working and traveling around the world
I think the most frequently asked question I get is, "Aren't you tired of constantly moving around?" My response is usually a solid "no." I don't feel like I'm constantly moving, but rather... constantly challenging myself.
Do I ever get tired? Of course! But like everything in life, there are pros and cons to every lifestyle and being a digital nomad is no different.
I would say that the best pro of being a digital nomad is that I'm living my dream of working and being completely free. The work I do is my responsibility, my achievement, and represents the fulfillment of my own goals.
It's super rewarding to see that I can continue to live this lifestyle and play by my own rules. I love meeting new people, making friends while traveling, and going to new places. Our world is so beautiful and as each day goes by, I challenge myself to try something new, travel further, and always continue learning.
This amazing lifestyle definitely has its downsides. Living in South America, and in a country that definitely doesn't value working remotely is the biggest con of being a freelance digital nomad. I work twice as hard as I used to and take twice as long to talk to clients and make them understand the value of the work and my services.
Furthermore, I can't charge the same prices I would in the US or in Europe because most companies in the travel industry in Chile are small start-ups or family-run businesses that have very limited budgets.
Another thing I struggle with is finding good WiFi. I usually like to switch up my coffee shops or libraries but tend to stick to the same ones only because of the quality of the WiFi and not necessarily because I like the space.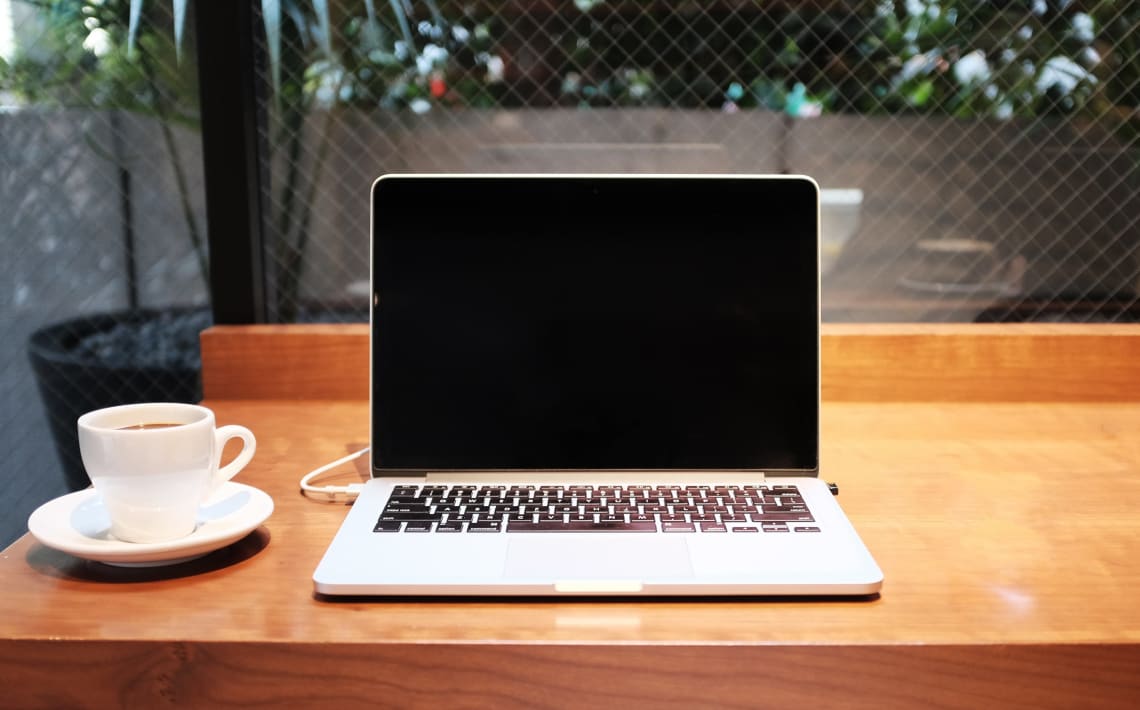 What's next?
I like to say that I'm always in search of WiFi and adventure so even I don't know what's next for me. All I know is that my travel plans are long term.
While Chile is my favorite country in South America, my destinations for 2020 will definitely take me across borders, and maybe even to different continents. I also think that 2020 will include longer stays in destinations, like three to five months in each destination. I have a lot of fun projects that I'm currently working on so staying focused on that will help me decide what the next country is.
Whatever I do or wherever I go, I always want the next adventure to be better than the one before it.