How to monetize your passion in 4 steps
How to monetize your passion... in other words, your dreams actually coming true. Many people dream about doing what they love and having it pay the bills. Find out how you can monetize your passion today!
12min
I'm an extremely passionate person. The type of person that throws myself into doing the things that I love. An all or nothing kind of love and that's been able to monetize my passions and turn them into my full-time career that allows me to travel the world!
It can be hard to have your passion also be profitable for you because, a lot of the time, our passions aren't actually what we end up doing for work. But that doesn't have to be the case.

What does it take to transform your passion into a viable business venture? How can you use your passion to become a successful entrepreneur? That's what I'm going to be answering in this post.
I'm going to teach you how I built my travel blog into the thriving business that allows me to chase my dreams of travel AND I'm going to teach you about the side hustle that's changed my life. In other words, the passion I didn't even know I was passionate about that's gone from side hustle to full-blown, blooming, explosive business. This is my second blog about marketing, entrepreneurship, and online business.
I've been running two blogs, essentially two businesses while traveling the world. Full-time. You could say I've got a thing or two I'm ready to teach you. So buckle in, grab your notebook, fill your coffee mug and let's get started.
How to monetize your passion in 4 steps
Define your passion
Build your passion-based business
Market your new business
What can you offer?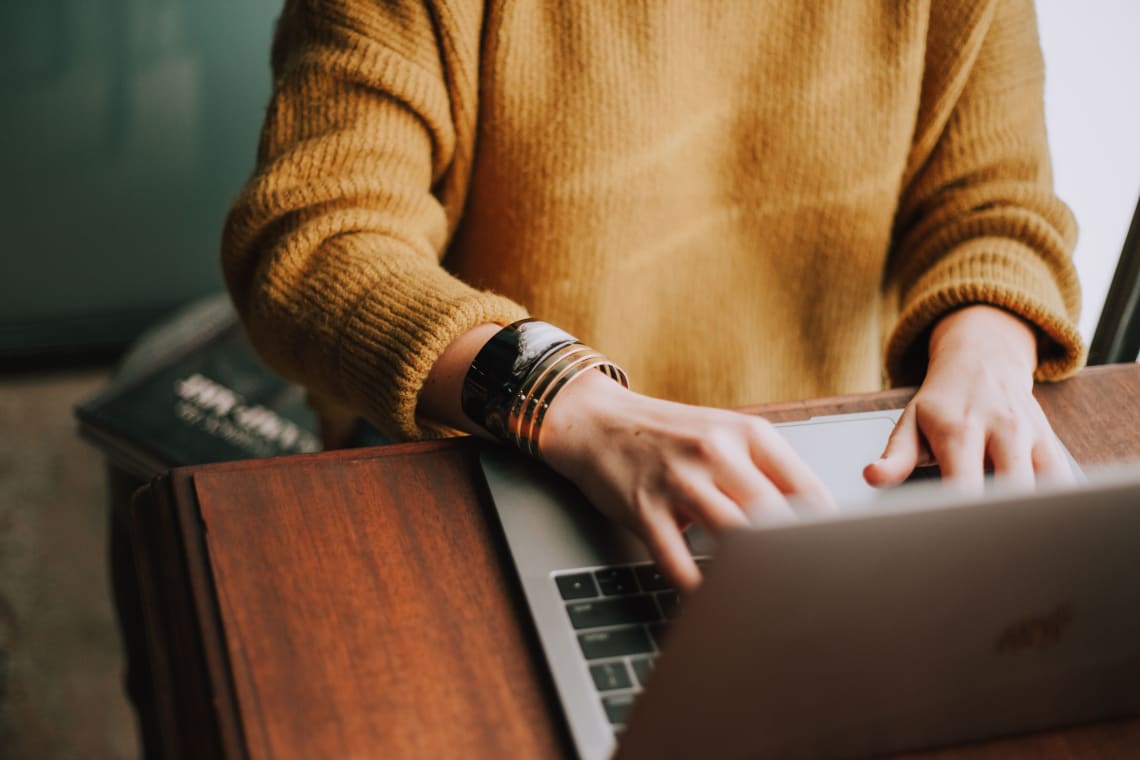 Step one: define your passion
There's a lot that goes into our passions.
And before we can even begin to get into all of that, we really and truly need to define what we're passionate about. As wonderfully unique individuals, we're each going to be passionate about different things. That being said, let's get to the bottom of your passions.
Take our your notebook and write down five things that get you so excited you could scream. Five things that you couldn't live without doing. That you can't stop thinking about and planning for.
Let me tell you a couple of mine (but remember, mine might sound cool as hell, but that doesn't mean they're going to be your passions and that's okay). It's important to really take the time to determine what you are truly and actually passionate about.
Travel. This is a big one. I've been a nomadic soul for the past four years now and the idea of going home gives me anxiety. The second I have a flight back home I start planning my escape. Planning the next plane ride to the next destination. What will I do when I get there? What will I eat? I already know all of that before the airline has a chance to send me the booking confirmation. Travel is my passion.
Food, food, and more food. I haven't had a permanent home for four years, but I still find my way into kitchens around the world to learn about food, cook food and more importantly, eat food.
Butterflies. Yup. Butterflies. I'm serious you guys. I'm a huge nerd about butterflies and while I haven't monetized that passion yet, it's next on my list because I am determined to figure out how I can share my love for those little guys while still making money!
So there you have it; those are three of my biggest passions. There's more for sure, but these are the ones I can't live without. A good butterfly could get me out of bed in the morning. My next trip is always planned before I even end the one I'm on and I'm always the friend who packs snacks, plans dinner and is asking, "Can we eat yet?"
Now that you know what I'm passionate about, let me tell you a little bit about how I've turned that into my business. This is the nitty-gritty. The "where the money comes from" kind of information.
You see it online, you see it in your Facebook ads: Get paid to travel the world. There's a lot that goes into getting paid to travel the world and if you want this to be a sustainable way of life, you're going to need more than sponsored trips and brand collaborations.
Today, we're talking business.
Step two: build your passion-based business
Alright, you bright passionate readers. Let's start building a business.
To truly monetize your passion, you need to turn it into a business. Now that you've defined what you're passionate about, you need to determine if it's a viable business idea and if it's something you're going to be able to truly monetize. And truly keep going long-term. Because if you can't scale and grow what you are working on, then it's not going to be sustainable long term.
You first need to establish exactly what your business goals are. Plan where you are going from here and how you are going to get there.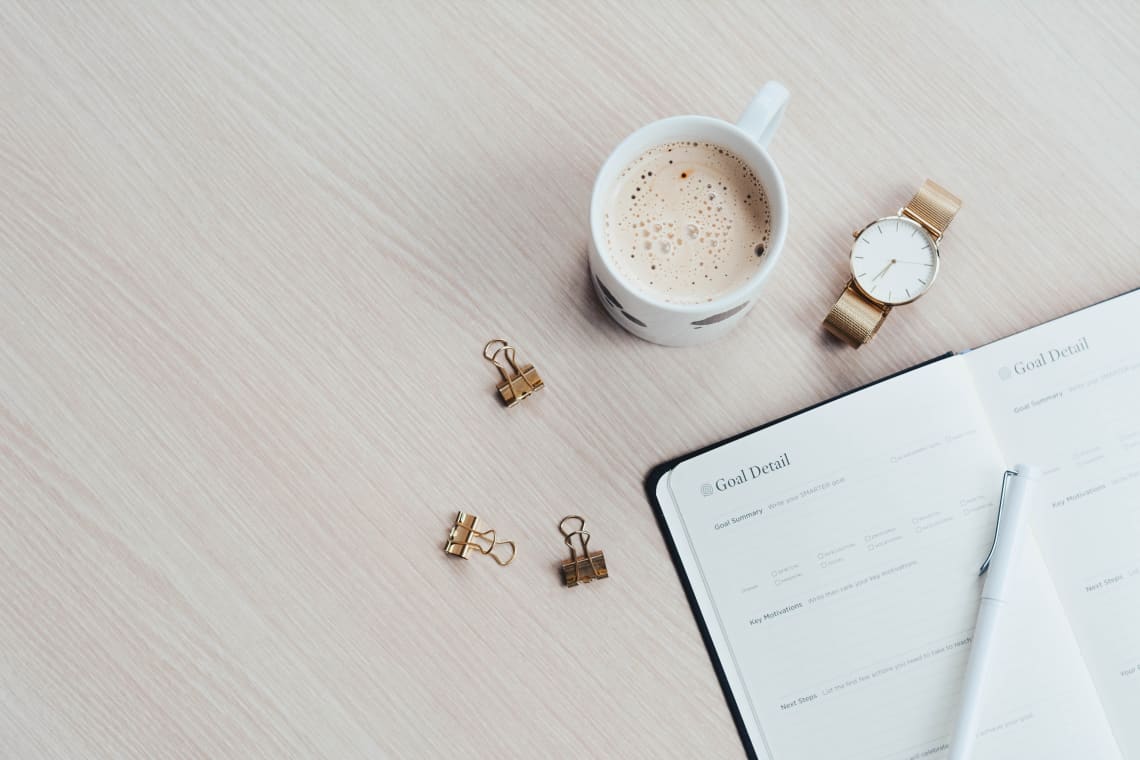 When you're first starting out, it's going to feel like you have absolutely no idea where to start. That's completely normal because there are so many directions you can go when starting a new business and knowing which direction to go in can be difficult and scary.
That's why you should start by writing out your goals before you start. Where do you see yourself with this business in one year? Five years? In ten years? Once you know that, you can start to determine how you are going to get there.
If you're like me, you might already be traveling full-time while also trying to establish your goals and business. In the early days of building my business, I used work exchange to participate in likeminded communities and save money while traveling.
If you want to live a nomadic lifestyle while getting your business on the ground, I suggest working in exchange for accommodation with Worldpackers hosts around the world. I really can't recommend traveling like this highly enough, and it's a great way to kickstart the full-time digital nomad lifestyle!
Establishing your business
I want you to start by naming it.
What are you going to call yourself and this new passion-based business that you are building? The name is extremely important.
You want it to have meaning, but be short enough and easy enough for people to remember. Also, you need it to be available online. This means that you should make sure it's going to be something you can use for social media and your website.
After you've named your business, buy your domain name to get yourself online. You don't have to be an expert to start a website or blog for yourself.
There's plenty of resources like this blog guide or the Worldpackers guide to creating a travel blog that can walk you through the basic steps. And if you get stuck, building websites is somebody's passion so you can find someone online to help you with that!

I can't stress how important it is to get your business online. You need to have a presence and the quickest and easiest way to do that is through setting yourself up a website.
We live in a digital age so, in order for your business to be truly successful, you need to spread yourself across social media as well. Put an egg in every basket and make sure that you have a plan for each thing.
Remember, creating a business centered only around social media means that you don't own your audience. The platform you are using does.
For example, if you sell butterfly paintings on Instagram and you fully market yourself there, and nowhere else, if your account gets hacked or Instagram shuts down, there goes your business. Lost overnight.
I've known a few people who've lost access to their Instagram accounts and completely lost their businesses so make sure you have a website and mailing list as well.
Step three: market your new business
It has taken me an extremely long time to market myself and establish an online presence for either of my businesses and I can tell you that the reason for that was specifically because I was too afraid to put myself out there and let people know, "Hey, this is me! This is what I love and this is how you can get involved."
That being said, I want to help you leapfrog past your fear and start marketing yourself online today.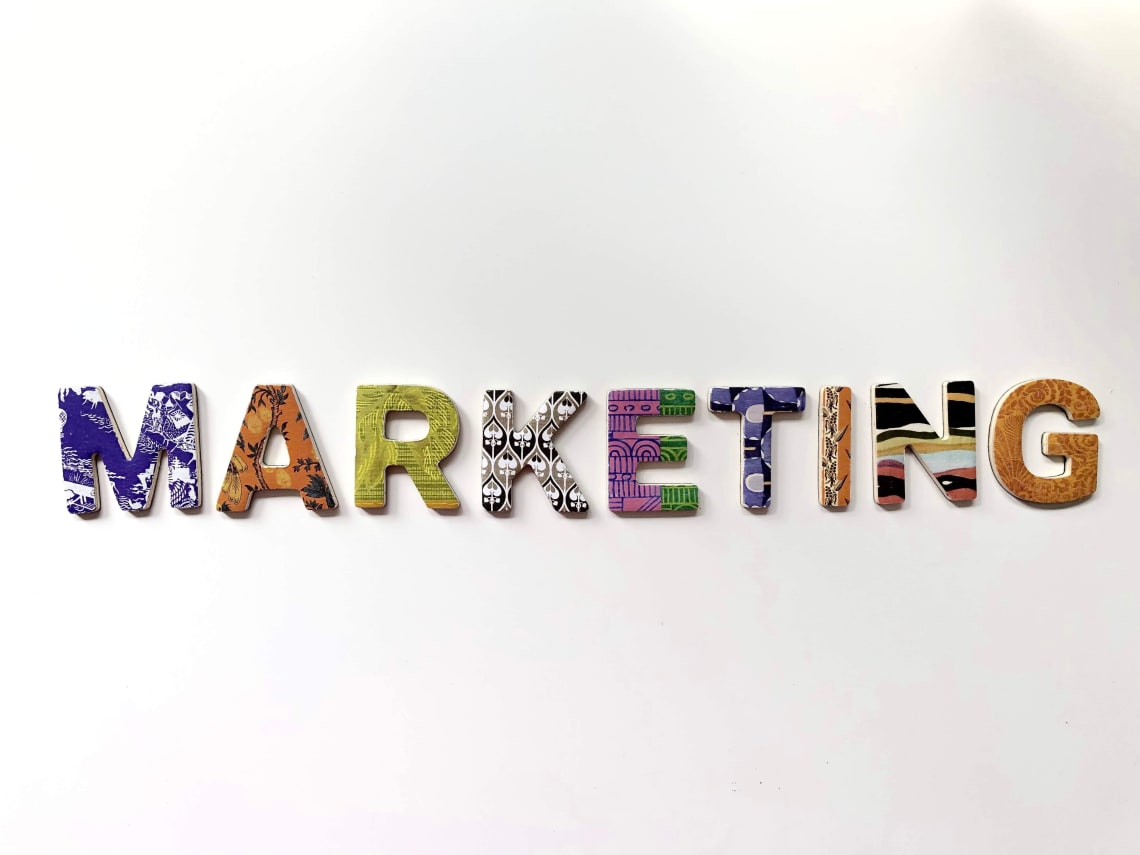 The process of monetizing your passion is going to be filled with things that scare you, but don't let marketing yourself be one of those things. If you take one thing away from this blog, I want it to be that your friends and family want to support you.
And believe me, there are loads of strangers out there that want to support you as well.
How can you market yourself?
1. Social media promotion. Start posting about what you're doing. People can get intimidated by social media these days, worrying that the market is too saturated and that no one wants to hear their story. That's just not true. Of course, social media is more saturated, but that just means that more people want to follow you and hear what you have to say! Trust me.
Facebook. Create stories and albums that share your story and the story of your business. Invite people to check out your website and learn more about what you're doing. Set up a Facebook Page and invite your friends and family to like it.

Twitter. Set up a profile for your business and start following people that are relevant to you. Send out tweets about what you're up to and retweet content that would be interesting to your target audience.

Instagram. This one going to feel like a bit of a time suck if you really want to grow quickly in today's world. Start by setting up your new profile (or you can always use the profile you already have if that makes sense). With this profile, you need to go start following lots of people who you think would be interested in what you're doing. Follow the people that you want to be your customers. Then when they post, comment with engaging comments that will start a conversation. And when you're posting your posts, tell stories and ask questions. Get people involved with your posts. A big thing on Instagram these days is micro-blogging, which is essentially presenting valuable content in the way of long-form Instagram captions. Micro-blogging is also a great way to get 'saves' which helps your overall IG growth.
2. Promote yourself through blog writing and encourage people to join your mailing list. You can do this by giving something away for free with the blog! Once you've started growing your email list, you'll be in a good place to educate and sell to your audience.
3. Pinterest. Promote your new business on Pinterest. I'm not sure if you knew this but Pinterest is one of the most profitable places that you can advertise online. 87% of Pinners have purchased a product because of Pinterest. That's a lot of people buying things they found on Pinterest. Make sure that the business you're building has a Pinterest presence and you'll be surprised by the growth you'll see.
4. Google. Blogs are going to help you start ranking on Google, which is going to help you reach more people in the search results. That's a great way to start growing organically. You can also run ads on Google (along with IG, Facebook, and Pinterest) as your business starts to grow. For your blog to start ranking on Google you need to be writing blog posts centered around SEO. SEO stands for Search Engine Optimization and you can obtain that SEO juice by using keywords relevant to your business. For example, for my business about Butterfly paintings, I would use the keywords 'butterfly paintings' or 'original butterfly paintings' as my target keywords in website copy and blog posts.
These are the top four ways that you'll be able to start marketing your passion online.
I know this is a lot of information, so let's check in — what have you learned so far about the process of monetizing your passion? I've covered:
Establishing what you're passionate about
Naming your passion-driven business
Setting up (and growing) your online presence
Marketing yourself online
In order to grow now, you truly need to persevere and continue to bring value to your audience. The rule of thumb is to serve, serve and serve your audience before you try to sell to them. In other words, let them know how much value you bring to the table, before even asking them for money.
For example, for my butterfly business, I could serve my audience with butterfly phone and desktop wallpapers, butterfly IG story covers, interesting facts about butterflies and giveaways. All of this will show my audience what I'm good at and what value I bring before I ask them to pull out their credit cards to buy my butterfly prints.
Now for the last step. It's about time we talk about money. Now that you've served your audience and built your list, you need to start selling to them. In order to monetize your passion, you have to start making money! That brings us to step four.
Step four: what can you offer?
But wait... what can you sell to actually make your passion profitable?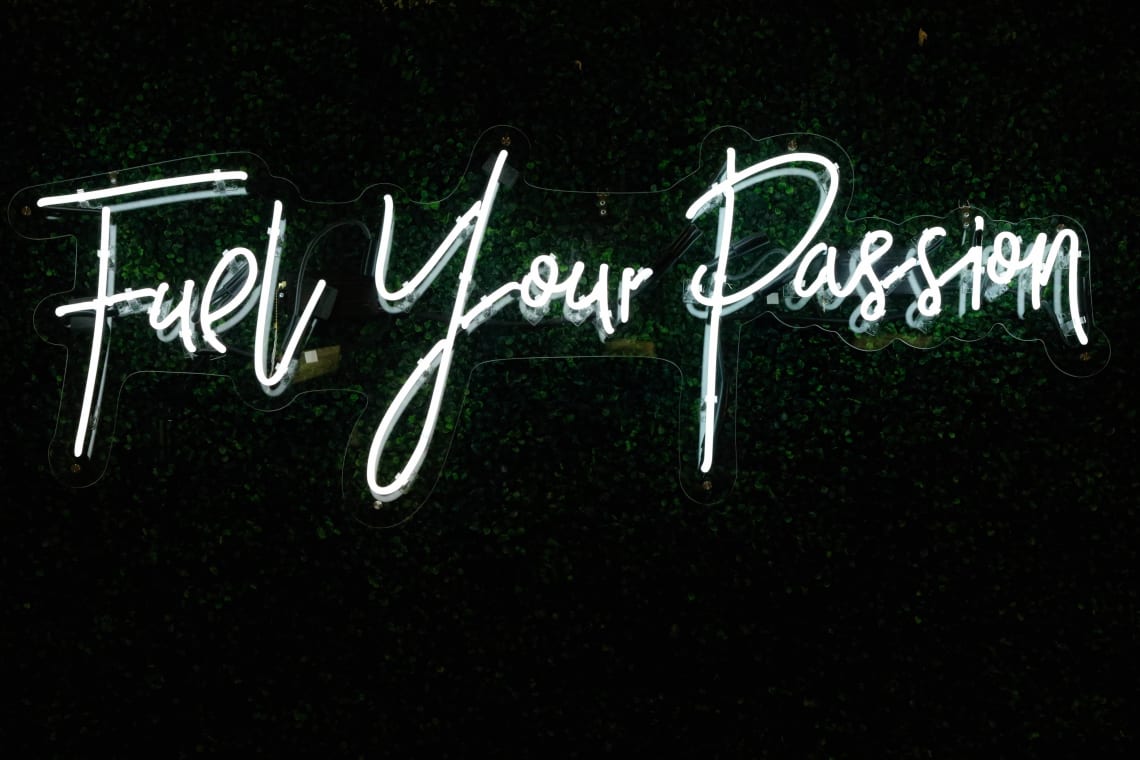 My biggest tip for monetizing your passion is to diversify. Don't sell just one thing. Sell something for every aspect of your business that can attract everyone.
Let's take the example of my new butterfly business. What could I sell to my audience about butterflies?
Postcards
Prints
Paintings
eBooks about butterfly species
Butterfly spotting guides
Decks of cards with butterflies on them
Pins
Stickers
Mugs
Notebooks
Butterfly coloring books
An eCourse for the beginning butterfly enthusiast (eCourses are one of the hottest items you can sell in this day and age. People love eLearning and you truly can create an online course about anything).
You can see that the options truly are endless when it comes to monetizing your passion. And let's not forget that you can also make money through ads, affiliate links, and brand collaborations.
Before I let you go start monetizing your passions, I want to share my story. How has this all worked for me?
I mentioned before that I run two blogs that I've turned into my full-time job. These blogs have enabled me to travel the world full-time as a digital nomad.
I've been a full-time traveler for the past four years and plan on continuing this journey for a long, long time. But it wasn't always like this.
About a year ago, I was stressed out trying to combine my passion for travel with my passion for marketing and blogging into one, comprehensive blog. You wouldn't think that would be a problem but it was. I could never keep track of what my audience actually wanted and my audience could never keep track of what value I was actually providing.
This is when I decided to divide my passions. I now run my travel blog, Justyn Jen, and I run a new blog, about marketing and online businesses, called Justyn Does the Internet.
My travel blog has finally taken off because my audience who loves travel now gets exactly what they wanted from me. And my marketing blog has skyrocketed because I'm bringing so much value to my fellow entrepreneurs.
I've been able to take my blog, Justyn Does the Internet, and monetize it through my online courses, eBooks, templates and affiliate links. I've been able to monetize my Justyn Jen travel blog through collaborations, promotions and affiliate links.
The opportunities truly are endless and having these multiple streams of income has allowed me to start making the kind of money I was making before I started traveling. And now, I'm truly doing something I'm passionate about.
The takeaway from this is that while you might have multiple passions, focus and grow one at a time. Once one is flourishing, start on another.
Make sure that you are diversifying your streams of income and the platforms that you are on.
All of this is going to help you build a successful, long-lasting business that thrives.
This is it, you guys! This is your step-by-step guide to monetizing your passions and turning them into a career that allows you to travel the world!

And if you're just getting started and your passions aren't quite paying the bills yet, make sure you check out the amazing opportunities to work around the world that Worldpackers has to offer!
I'd love to know what you're passionate about! Get involved by commenting below telling me what your passions are and if you've already built your website, I'd love to check it out!