Complete guide to slow travel: why and how to practice it
The slow travel movement is taking the world by storm. But what exactly is slow travel, what's so great about it, and how can you practice it on your next trip?
10min
If you've ever experienced travel burnout and have returned home from a trip completely exhausted, you probably didn't travel slowly enough! Travelers are often so excited to explore a new destination that they forget to pace themselves along the way. But there's a great answer to that: slow travel.
When you only have a short time to dedicate to your trip, you might try and fill your itinerary chock-full of exciting experiences you'll always remember. However, this style of traveling almost always leads to burnout, besides other negative consequences: it tends to be more expensive, have more negative impacts on the environment and leaves less space for good surprises.
Slow travel is the key to traveling better, smarter, and more passionately. Pacing yourself and giving yourself time to live like a local in the city or country you're visiting is vital if you want a truly immersive, deeply moving travel experience.
What is slow travel?
But what is slow travel exactly? A few other names you may recognize from the slow travel movement are sustainable travel, mindful travel, and low-impact travel.
To travel slowly is to reject conventional tourism and be more open to experiences that are unique and immersive.

Rather than squeezing in a million activities into your busy travel schedule, slow travel is about adopting a mindset that focuses on connection. It reminds us of why we travel and helps us offset the travel fatigue that happens at the end of an exhausting trip.
When did the slow travel movement start?
We can trace the origins of slow travel to a similar movement in Italy, in the 1980's. The slow food movement took shape in Italy in response to the rise of fast food.
Local food artisans, farmers, and chefs rallied together to protest a new McDonald's that was to be built in Rome. They refused to embrace the rise of fast food and instead supported regional cuisine and traditional food preparation as a means to preserve their culture.
After all, food plays a big role in every country and is something natives pride themselves on. Simply put, food brings people together, and that's something particularly important for Italians.
This sparked the beginning of the slow movement, which not only celebrates locally-grown and produced food, but applies to other areas of our lives, including the way we travel. You've likely come across slow food and wine tours, slow wilderness retreats, and other similar immersive tours. They are catching on all over the world!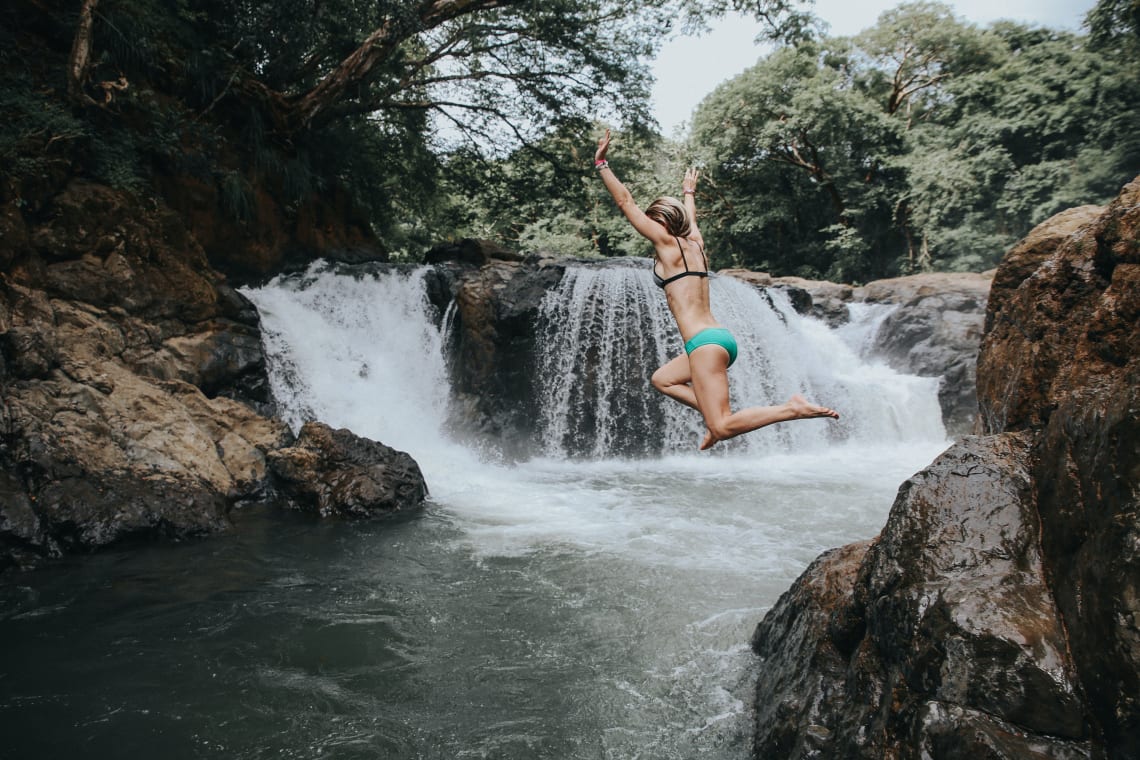 What are the benefits of slow travel?
The benefits of slow travel are immense, and travelers are reaping those benefits more and more as they opt to support local businesses and slow travel. By doing so, travelers are taking part in more environmentally-friendly, sustainable experiences that have a positive impact on the world.
If you're still not conviced, here are a few reasons to give slow travel a try:
1. More authentic cultural experiences
One of the main benefits of slow travel is the opportunity to immerse yourself in the local culture. Unlike rushed trips that only allow for superficial interactions, slow travel lets you to truly connect with the people and way of life of your destination.
When your travel schedule is less packed with tourist attractions you have more time to learn some of the local language, try the local cuisine, and participate in cultural activities.
2. Less stress
As I've mentioned before, fast-paced travel itineraries can be exhausting, leaving little time to relax and truly enjoy the experience. Travelers often come back from their vacations feeling even more tired than before.
Slow travel allows you to set a more relaxed pace, reducing stress and anxiety. You can take the time to be spontaneous, relax, and appreciate the beauty of each moment. This approach results in a more enjoyable travel experience.
3. Enhanced well-being
Taking it a step further, slow travel can have a positive impact on your physical and mental well-being. By traveling slower and choosing to engage in activities such as long walks, yoga, hiking, cycling or meditation, you'll probably feel great.
Additionally, if you take this chance to the reduce your screen time and connect with nature it can help you reconnect with yourself.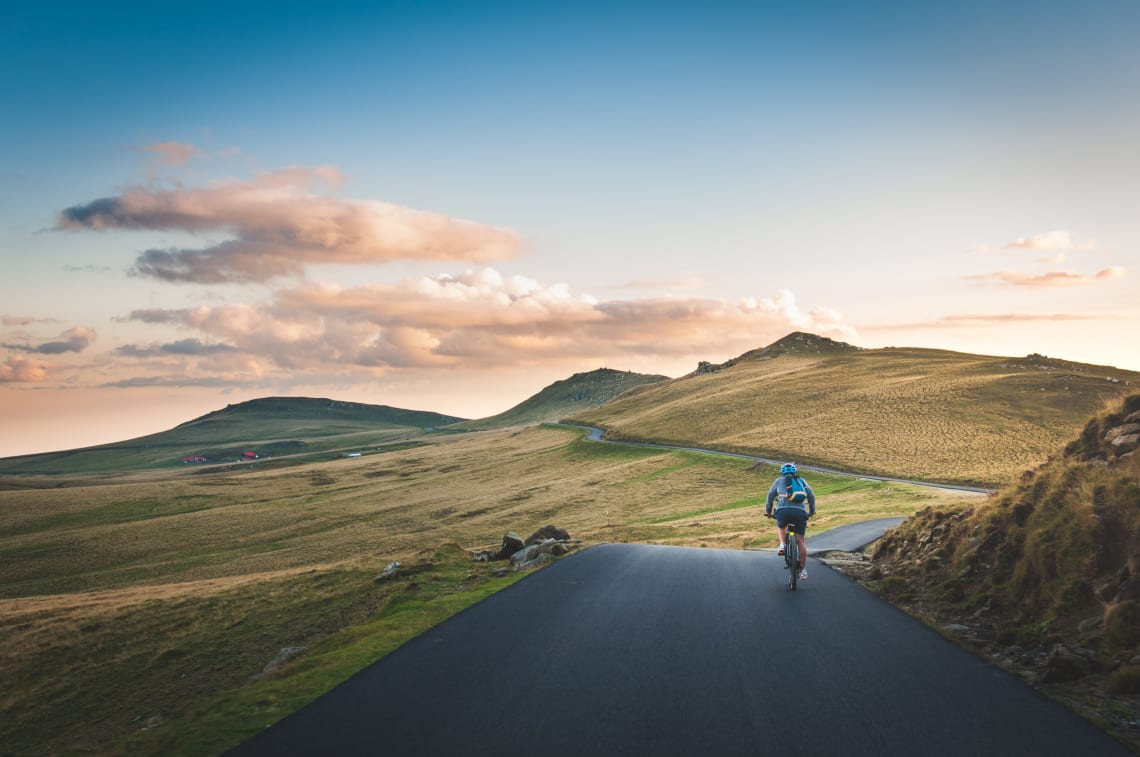 4. Deeper connections
Talk to any slow traveler and they'll probably tell you that the best thing about most places they visit is the people they meet there. Sharing stories, meals, and experiences with others can be much more rewarding than simply ticking things off from a travel itinerary.
When you slow down and spend extended periods in one place, you have the chance to build meaningful connections with both locals and fellow travelers. These relationships can lead to lasting friendships, or at least some really nice memories to cherish.
5. Deeper understanding of the world
Exploring a destination slowly also allows you to gain a more profound understanding of its history, politics, and social dynamics. You can visit local museums, attend lectures, and engage in conversations with residents to gain insights that you might miss on a whirlwind trip.
With more time, you're also more likely to have time to reflect on what you learn, and maybe journal about it, or do further research on issues that spike your interest. This deeper knowledge can lead to a greater appreciation for the world's diversity and complexity.
6. Lower budget
Slow travel can be a budget-conscious traveler's dream. By spending more time in each destination, you can often find more affordable accommodation options, such as vacation rentals or guesthouses, or even volunteer in exchange for a free stay.
Additionally, you can take advantage of local markets and shops for groceries, reducing dining expenses by cooking your meals.
Furthermore, slow travel often involves fewer transportation costs since you're not constantly moving between cities or countries. You'll also have more time to walk around or use public transportation, thus avoiding the high cost of taxi rides.
This allows you to allocate your budget to meaningful experiences and activities, making your money go further.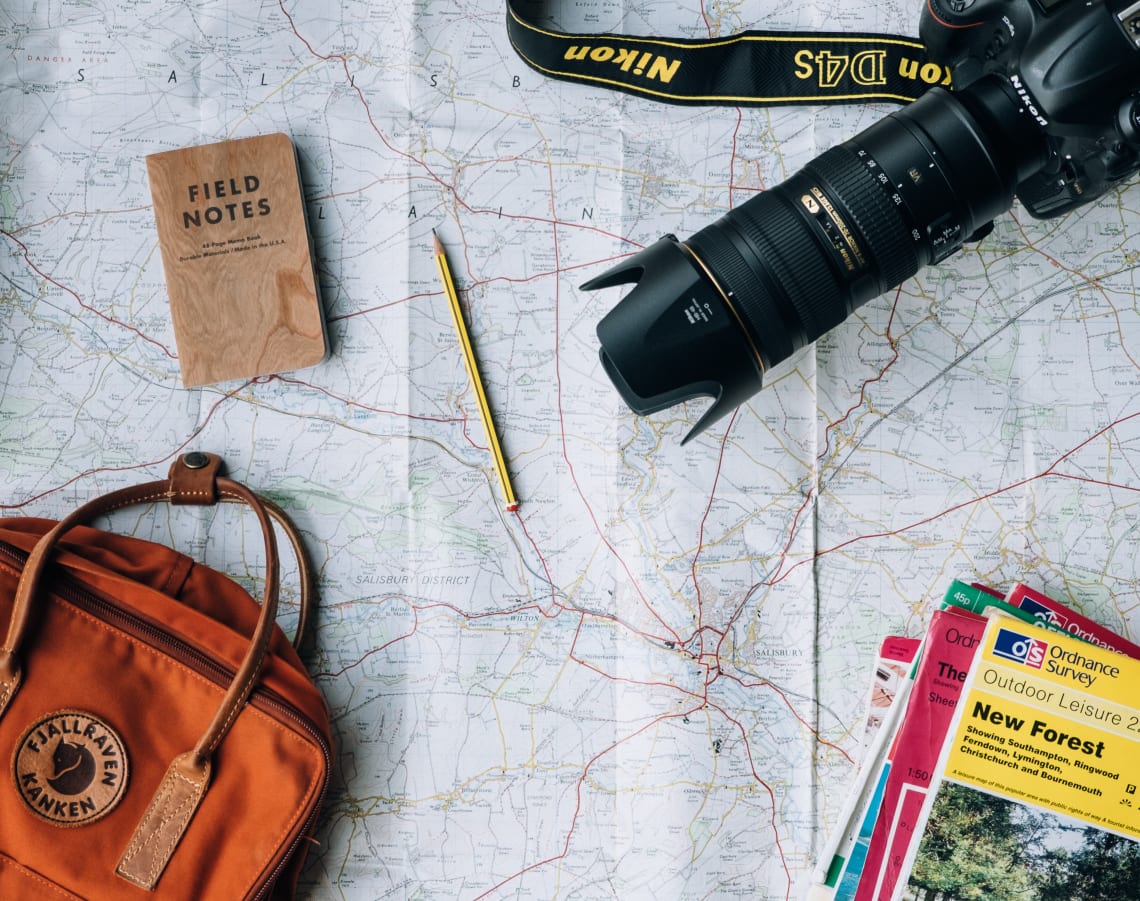 7. Go beyond your comfort zone
One of the most transformative aspects of slow travel is its ability to push you out of your comfort zone with enough time to allow for a less stressful adaptation. Staying in a place for an extended period makes it easier for you to adapt to new environments, cultures, and customs.
You might find yourself communicating in a foreign language, navigating unfamiliar public transportation systems, or trying activities you've never considered before. These challenges can lead to personal growth and increased self-confidence.
8. Bring more meaning to your travels
In a world where quick snapshots and fleeting visits dominate travel, slow travel stands out for its ability to add profound meaning to your journeys in many ways.
When you spend more time in a place, you can also engage in volunteer work or contribute to local community projects through platforms like Worldpackers.
This hands-on involvement, as well as having the time to adapt to local culture and research about how to be a more respectful traveler there, allows you to leave a positive impact on the places you visit.
Slow travel also encourages introspection, giving you the time to reflect on your experiences and their significance in your life, fostering a sense of purpose and fulfillment.
9. Reduced environmental impact
Slow travel often involves choosing more sustainable transportation options, such as trains or buses, over carbon-intensive flights. By taking your time and minimizing the distance covered in a single trip, you can significantly reduce your carbon footprint.
Additionally, you're more likely to support local businesses, which can contribute to the economic sustainability of the community you're visiting. If you're worried about traveling sustainably, slow travel is a great way to go.
You might also like to read: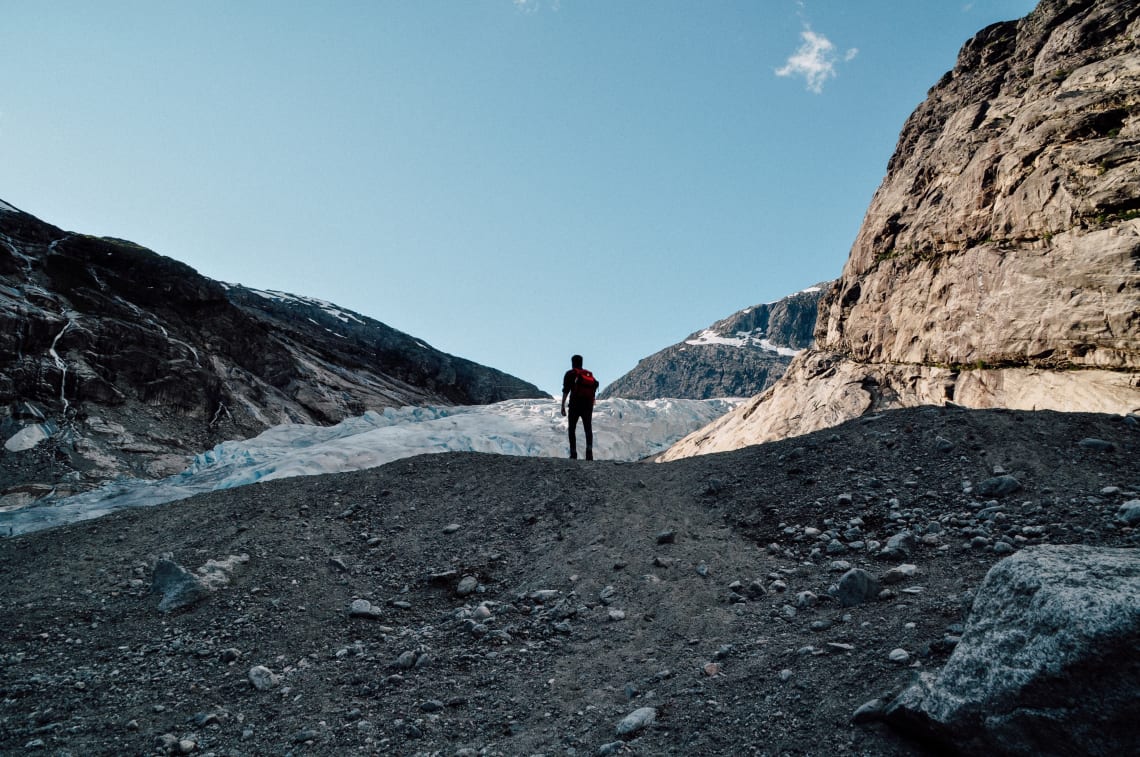 How to embrace the slow travel mindset
There's no single way to practice slow travel, but there are some basic concepts that can direct your decisions from the travel planning to the trip itself.
The slow travel mindset is one that will eventually help you learn how to choose experiences that immerse you as you explore the unknown. By slowing down, you are allowing those experiences to educate, inspire, and alter you.

The first step is deciding that you want to live like a local instead of a tourist. Maintaining a balanced itinerary will give you the best of both worlds — a loose plan to see the sights that gives you room to pace yourself and make spontaneous decisions.

Becoming a slow traveler is all about traveling with intention. Each decision is conscious and unscripted, opening the floodgates for unique and authentic experiences to fall right in your lap.
Instead of reaching for your phone to snap that Instagram-worthy photo, take a step back to understand the local customs and embrace cultural differences and the local community. Replace simply "seeing" the many different sights on your to-do list with "being" there instead.
You'll connect much more easily to the world and the beautiful people in it this way, which will last longer than rushed sightseeing memories. Travel is one of the most rewarding, eye-opening, and challenging experiences available to us. That's why it's so important to not only see, but to discover and grow.
Slow travel encourages independence and values off-the-beaten-path experiences over touristy, heavily trafficked ones. When we are able to immerse in local culture and experience a country this way, we are gathering up meaningful, rich experiences as if they were precious treasures. Travel is more about your personal journey within a new area than it is about the destination itself.
When thinking of the slow travel experiences you'd like to have, quality matters over quantity. Don't race to get it all done, and know that it's okay to book another trip in the future if you decide you absolutely love it. Choose to wake up on some days without plans, allowing your path to be guided by the spirit of adventure.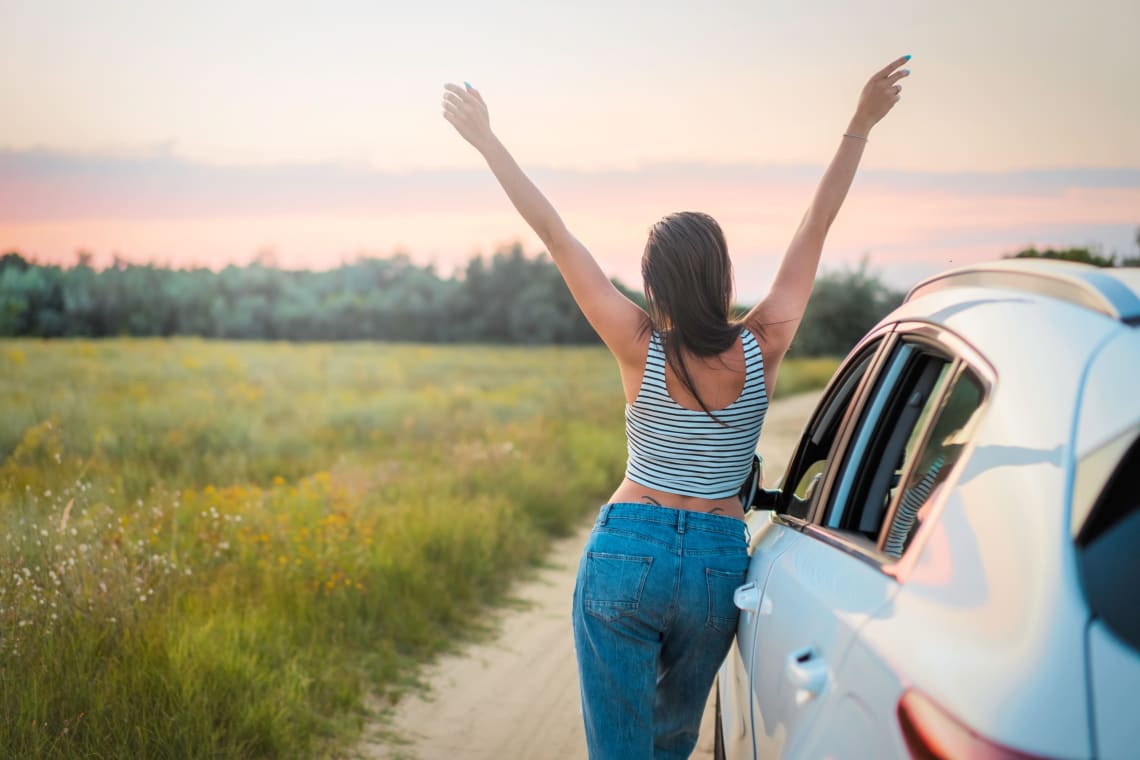 How to put slow travel into practice
Before booking that fast-paced 10-day guided tour through Europe, strive to make time to plan an itinerary that lets you linger. Pick a destination and choose to be there longer, experiencing the local culture, cuisine, music, and way of life firsthand.
Let your experience with a new country be your own rather than have it regurgitated to you by a tour guide.
Follow your nose through a street lined with food trucks as you venture to try the local delicacies. Meander through an art museum with purpose as you analyze and appreciate the influential art that surrounds you.
Forge real connections with the friendly locals and they just might lead you to a hidden gem within their city. Wander through a national park as you connect with nature.
Try something adventurous every so often to invigorate your senses and make you feel alive.
Having a slow travel mindset will help you thrive in an unfamiliar country and give you the courage to be more involved in the local lifestyle.
Another great example of slow travel is taking road trips! You get to set your own pace, let your hair down, and enjoy the ride. This is a great way to see the sights like a local would and go wherever you set your heart on.
Cultural home stays are another unique way to get to know the local community. The families you get the opportunity to stay with will most likely prepare you a deliciously authentic, home-cooked meal, tell exciting stories about their family and culture, and give you some helpful insights on how to experience their city.
A practical guide to slow travel
In order to travel slowly, be sure to:
Leave room in your itinerary for spontaneous, interesting travel experiences to fit into your day. This will help you learn to step out of your comfort zone.
Stay in your destination longer before moving on to a new area.
See the famous spots if you want, but ask yourself if you're really interested in them, or just feel like you should see them.
Try to steer clear of tourist traps and find new ways to see a popular landmark whenever possible.
Be flexible with your itinerary to avoid the stress of racing to each activity.
Ask locals for travel recommendations. They have much better tips than any travel guide, and you never know what fun event you might be invited to!
Try different methods of transportation. Rather than taking a crowded bus tour through the city, hop on a bike or scooter or take a free walking tour to see more at your own speed.
Stay with locals. Booking your accommodation through Airbnb, Couchsurfing, and Worldpackers will be wildly cheaper and provide you with a better experience overall than if you were to stay at a boring, generic hotel. Meeting your host is sometimes one of the most beneficial parts of a trip!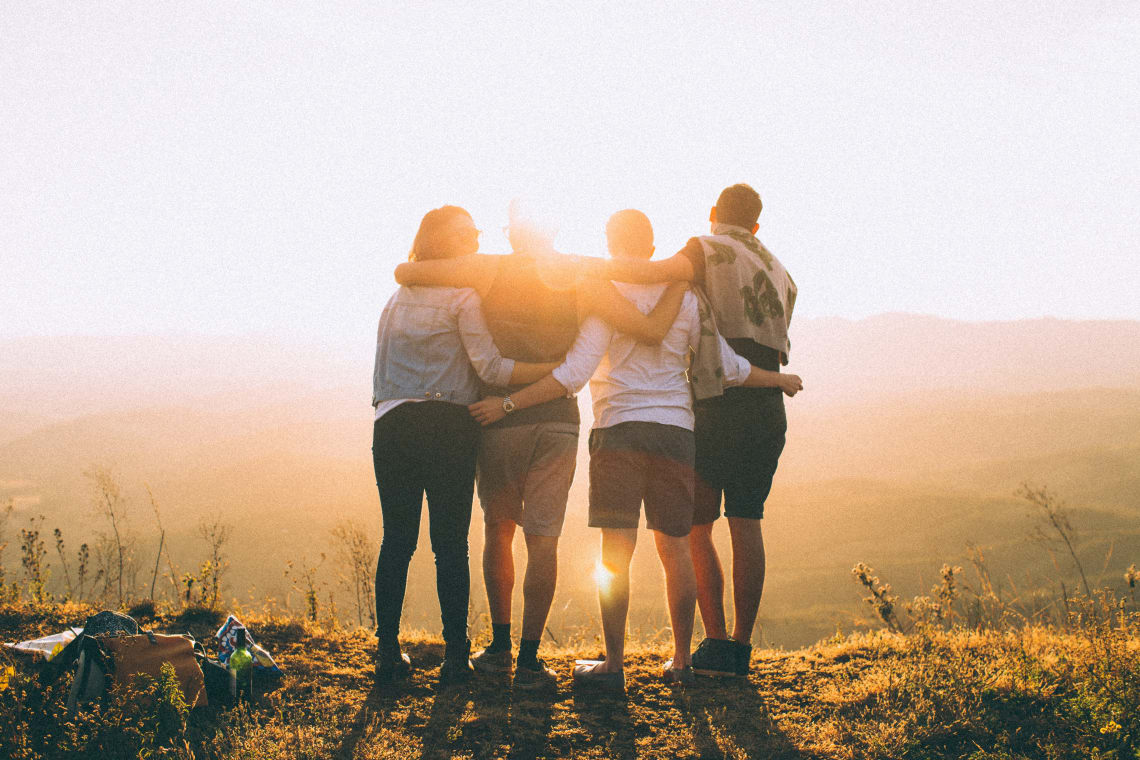 Why you should slow travel with Worldpackers
Worldpackers is a collaborative travel platform that connects travelers to hosts from all around the world who need a hand in all sorts of tasks. In exchange for a few hours of work, you'll get free accommodation and possibly other perks like meals and tours.
However, it's about much more than simply saving money: the best part is connecting with the host and other volunteers while you live like a local and experience a much deeper cultural immersion than the average tourist. You'll also get the chance to develop your skills or find hidden talents.
Slow travel completely aligns with the platform's mission as it seeks to provide travelers with enriching experiences that benefit both parties involved. Worldpackers believes that this type of cultural immersion is what makes each corner of the world special and worth seeing.
As you search through the wide array of Worldpackers work exchange, social impact, and eco programs, you'll notice that the time you'll spend helping your host each week is balanced out by all the extra time you'll have each day to explore that location more fully.
You can volunteer in farm stays, eco villages, hostels, glamping sites, NGOs, home stays, permaculture projects, social projects, guest houses and even castles or boats, either near your home or on the other side of the world.

Keep reading: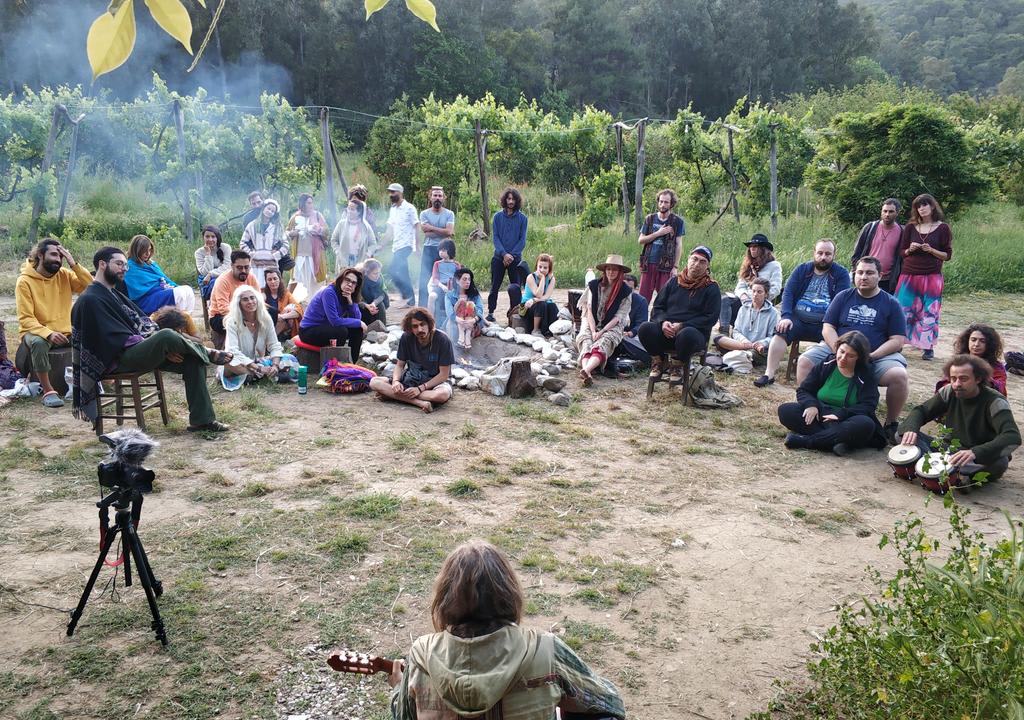 There are hosts that accept travelers for just a few days, but Worldpackers opportunities are the perfect work and travel experiences to sign up for if you're planning to stay in your destination of choice for a long period of time. Free accommodation and meals will cut down on daily living expenses and will help better fund your travels.
By exchanging your skills with the locals and living with them for an extended stay, you are actively joining their community and doing your part to impact their lives in a positive way.
Worldpackers travel stimulates inner growth, cultivates a love of learning and support, and fuels the traveler's desire to keep volunteering around the world.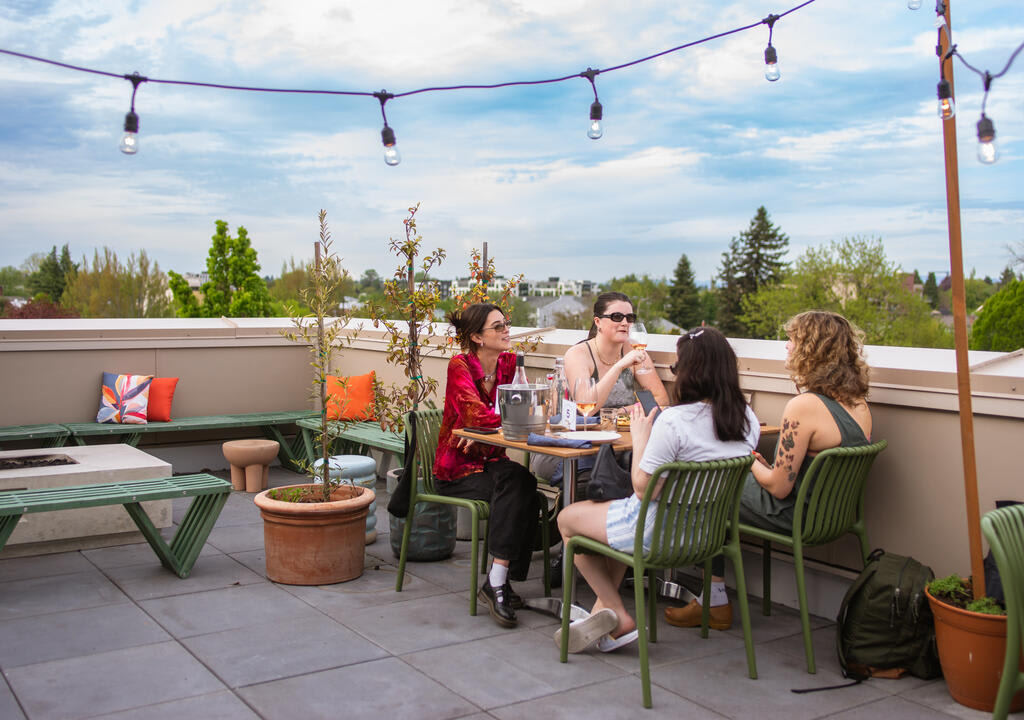 Ready to start enjoying all the benefits of slow travel? Browse through the Worldpackers website, set up your profile and start saving your favorite work exchange positions all around the world.
If you have any questions about slow travel or volunteering, ask us in the comments section!