How to become a travel influencer with no money: the top tips you need to know
With the use of the internet growing like never before, many are wondering how to become a travel influencer with no money. In this article I reveal you how.
7min
As social media becomes more popular, more accounts pop up each day with advice, vlogs, and followers. I'm not going to lie, becoming a travel influencer (especially with no money) is a bit difficult nowadays due to lots of competition. Although it may be a bit tough to get the ball rolling, it's not impossible.
If your dream is to get paid to travel and be on the road as a full time traveling digital nomad, and be a full time traveler content creator, the time to start was yesterday.
Travel influencing is not simply just about flying to destinations and posting a few pictures. There are many strategies creators implement in order to reach big audiences and gain loyal supporters.
How to become a travel influencer with no money? = Volunteering
First things first, when it comes to travel influence, a person must find a niche. Whether it may be solo female travel, living abroad in the Caribbean, or van life as a couple. Building a niche is the best way to build a relatable audience.
Okay, let's say you really want to get big on Instagram (or one of the many other social media platforms) and don't have a lot of money or are on a budget. No problem, I actually went on my first international trip with the intention to travel the world with only $3,000 USD.
There are many ways to travel the world on a budget including staying in hostels, grocery shopping, and slow travel but did you know that you can travel the world with free accommodation?
The key to traveling on a budget is volunteering. Of course you can stay in a cheap hostel, but each night eventually adds up to be a lot. Especially for someone who wants to travel for months on end.
Work exchange has provided thousands of travelers around the globe opportunities to travel and not spend a dime on accommodation.
Volunteering is exchanging a certain skill (or two) in return for a free place to stay. I personally was able to live two seconds away from the beach in Ocho Rios, Jamaica for free using the Worldpackers program. I would have spent almost half a thousand dollars on accommodation if I paid!
Taking away the stress of paying for accommodation allows travelers to finance more for their flights, activities, and any other travel expenses. The money I was able to save during my month of slow travel in Jamaica was used to travel more places and collect more content.
Worldpackers has opportunities in nearly every country and region. All you have to do is cover your transportation, visa, and all the technical stuff and once you arrive at your destination the experience of a lifetime begins.
Volunteering is also a great way to meet new people and gain resume experience. You never know what opportunities may arise on the road.
How to become a travel influencer on Instagram
There are about 1 billion users who interact with Instagram every month making it possibly the most used social media platform.
Most new travel influencers attempt to manage their pages through here and TIk Tok. With the new reels feature and trending songs, it has become easier to trend on the explore page or reels section.
People are on instagram daily searching for new content. Instagram is not necessarily like Youtube in the sense of algorithms. A travel video from 5 years ago could trend on youtube's algorithm and pick up hundreds of thousands of views. On the other hand, a 5 year old travel video on instagram, is long outdated.
Posting daily or at least every other day is the best way to trigger Instagram's algorithm and pick up more followers.
The more traction the videos and account gets, the more possibilities of paid sponsorships.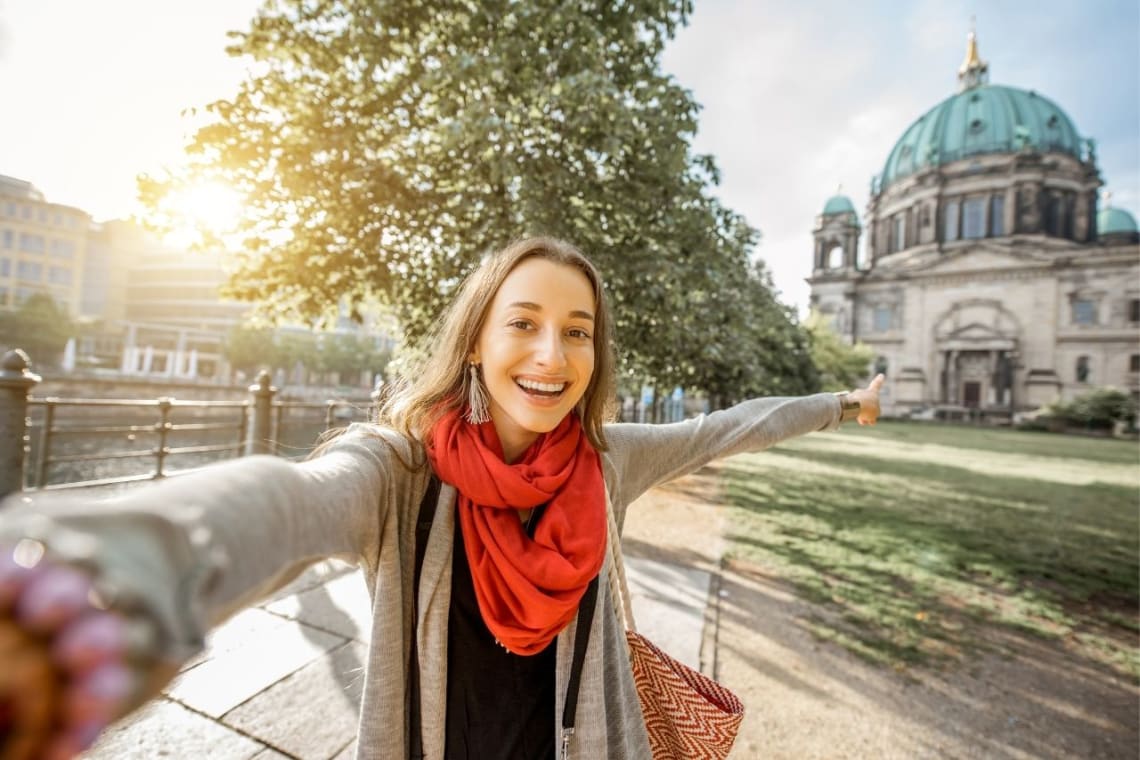 How to become a travel influencer on TikTok
Even though Tik Tok is one of the newest social media platforms, it has a reach of a little under 700 million users. Despite the amount of people and competition the app has, it is quite easy to get at least one viral post due to the ongoing algorithm.
The algorithm works in many ways and features people based on trends, relatability, and consistency. If a person uses a popular sound/song in their video, it has a higher chance of making the for you page thereby reaching a large audience.
Tik Tok must be approached with a business-like strategy. The videos don't have to be long to draw in people's attention: a 7 second video of a person sitting watching the sunset with a popular sound in the background is enough to trigger the algorithm.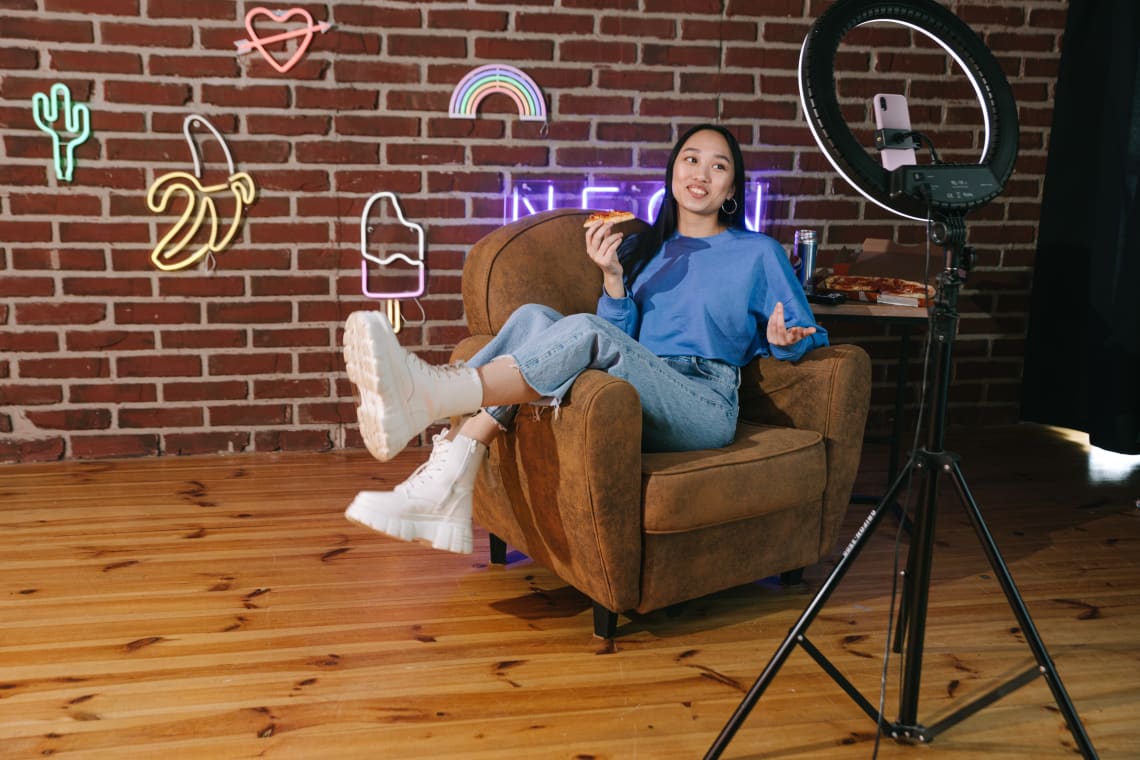 How to become a travel influencer on Youtube
Youtube is probably one of the most consistent and reliable ways to make money as a travel influencer.
The way content creators can make money using this platform is by running google ads on their videos. Each time a viewer watches the full duration of an ad, the creator gets paid.
Creators are only able to qualify for ads once they surpass 1,000 suscribers and reach a total of 4,000 watch hours. These requirements can take a while for people to reach but once it is met, it's possible to get paid every month.
Apart from google adsense travel influencers can also partner with brands to create sponsored content. A lot of creators also use affiliate links in their bios which they receive a small commission each time a purchase is made.
Even though thousands of travelers have been able to use youtube as their full time job, it is one of the harder methods to get your name out there. The growth takes a bit of time and the videos are much longer than tik tok and instagram. When a video is only 1 minute long, it is easier to edit and does not require much knowledge of photography , videography, or editing skills.
Typical travel vlogs on Youtube last anywhere in between 10 - 15 minutes and the viewers are only going to stick around for the full length if the content is quality.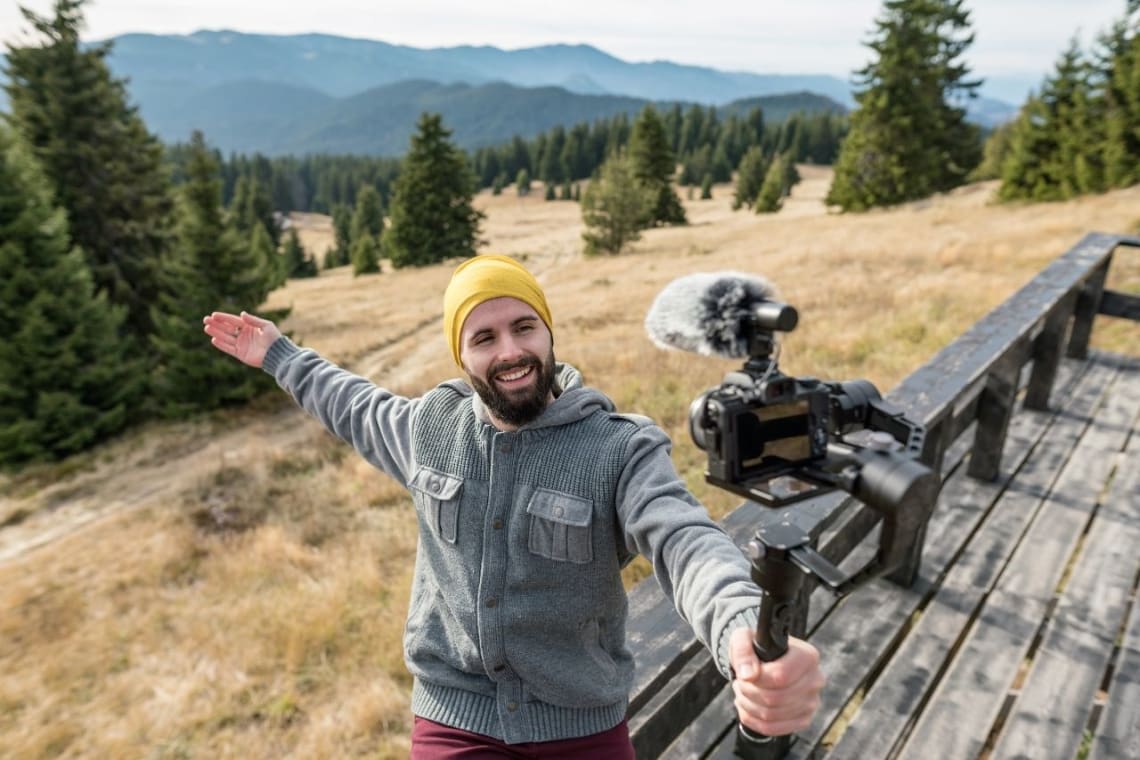 Becoming a travel influencer on Youtube could possibly be the most pricey due to equipment needed. It's up to the individual on what type of content they wish to create.
Youtube is not like Instagram or Tik Tok in the sense of needing to post everyday. Creators usually post once a week or even one every two weeks. Due to the quality and duration of the content, people have more time in between posting periods.
In my personal opinion, Youtube is the best way to build a long term travel influencer career as more people will join along the journey and enjoy your personality. In the future if people decide to switch from travel content, their audience will stay because of the bond that was built.
If you're still interested in how to become a full time travel influencer on youtube, be sure to check out the different social media courses in the Worldpackers Academy section.
Check out these 10 travel influencers to get inspired.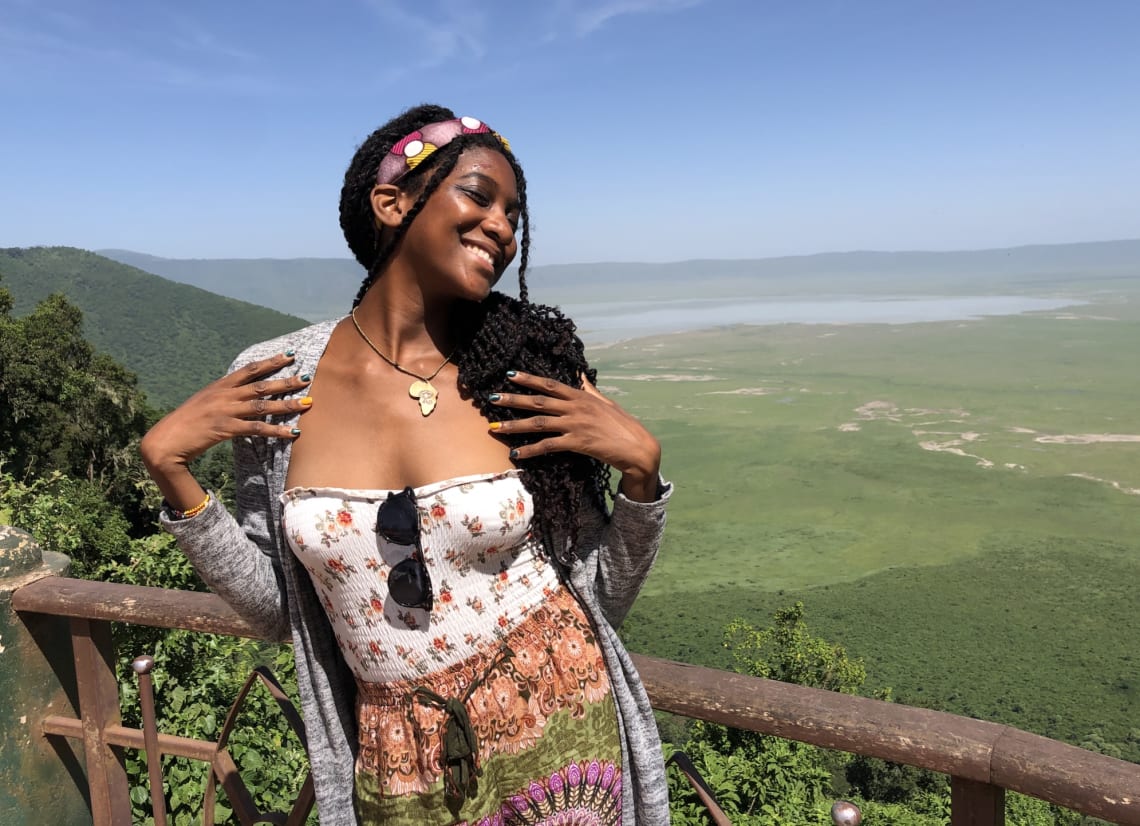 How to get paid to travel
Not to be biased, but one of the best ways to get paid for travel is Worldpackers.
I have been using the platform for over 2 years now and after receiving 2 positive reviews from hosts, I was eligible to start making money! It's quite simple and there are no strings attached, let me explain...
First, you have to sign up for a worldpackers membership. Once you've paid and filled out your awesome profile, the next step is to apply for positions. Think of your dream destination, the place you've always wanted to travel to.
Whether that place may be the countryside of Puerto Rico, chilling by the beach in Bali, or learning yoga in India, Worldpackers has thousands of opportunities all over the world.
Once you plan your trip, be a great volunteer and snag a 5 star review. Then do it again with another host. And BOOM, just like that you've opened a new world of possibilities.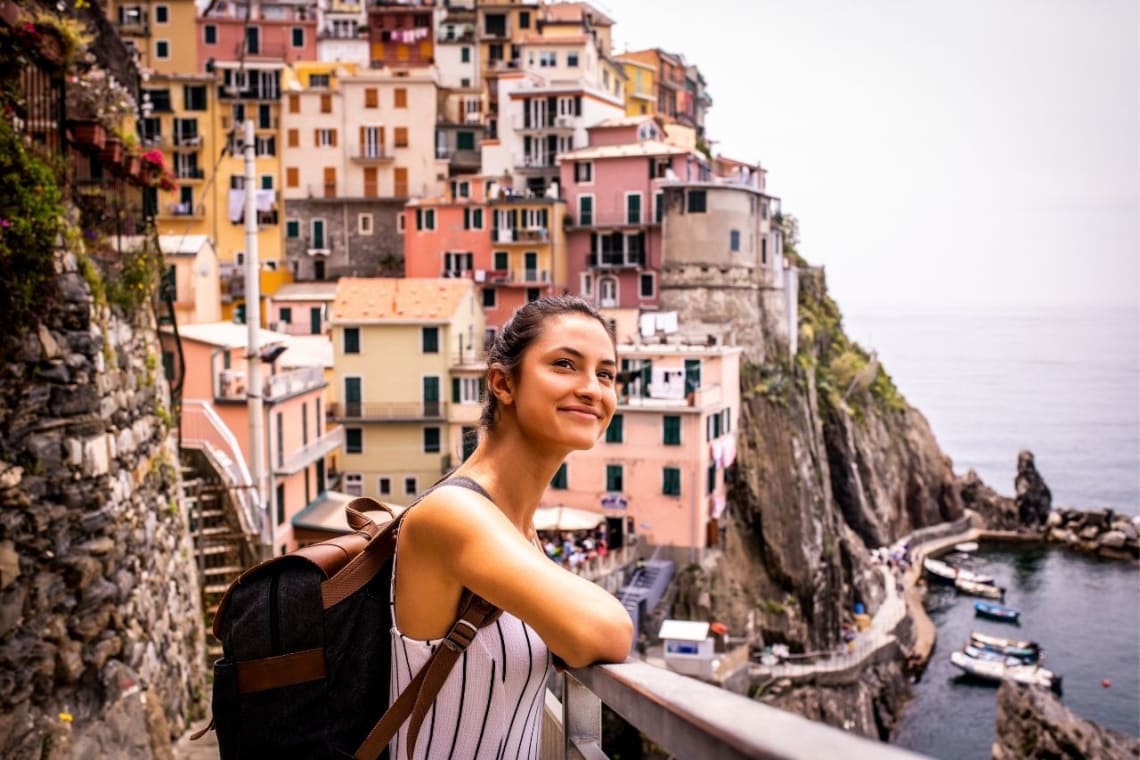 There are currently 2 main ways to make money with worldpackers: the guru and blog program.
Guru is getting your own affiliate link and sharing it with your audience.
It could be that random girl you met at your hostel in Greece or it could be shared on a platform with thousands of soon to be travelers.
Each person who signs up with your link will make you $10 richer. If you have a big platform and are able to share your code with 100 people, that is $1,000 USD going straight to your pockets!
If you don't like reaching out to people then you can also join the blog program:
This means writing for the community blog. Talented freelance writers from countries all over the world have been awarded the opportunity to monetize their writing abilities and you can too!
How to travel with little money: Worldpackers volunteer opportunities
As mentioned before, Worldpackers is a work exchange program that links volunteers with hosts around the globe. In exchange for a bunk bed, private room, or tent (depends on host) travelers will offer their time and skills.
I have already volunteered in 3 different countries and saved thousands of dollars on accommodation. Work exchange allowed me to save money on accommodation and use my savings towards more plane tickets and activities. Plus, the more money saved means more traveling and more time to build your online influencer presence.
Check out some rad travel influencer destinations with worldpackers opportunities:

If you like these tips, follow Worldpackers social media to keep up with the news: we are on Instagram, Tiktok and YouTube!