Best islands in the Caribbean: Top 7 islands to visit
There are many beautiful palm tree getaway spots in the world, but the Caribbean is one of my favorite regions. Let's go ahead and talk about the best islands in the Caribbean to visit.
14min
The Caribbean region is home to 13 independent nations and 17 territories, meaning that this section of the world has a lot to offer.
Even though I don't list all the islands in the Caribbean, it does not mean countries (or territories) not listed are not worthy of visiting.
All of the destinations have something beautiful to offer and diverse culture as well as language. Let's dive into my list of top 7 best islands to visit in the Caribbean...
Best islands in the Caribbean: United States Virgin Islands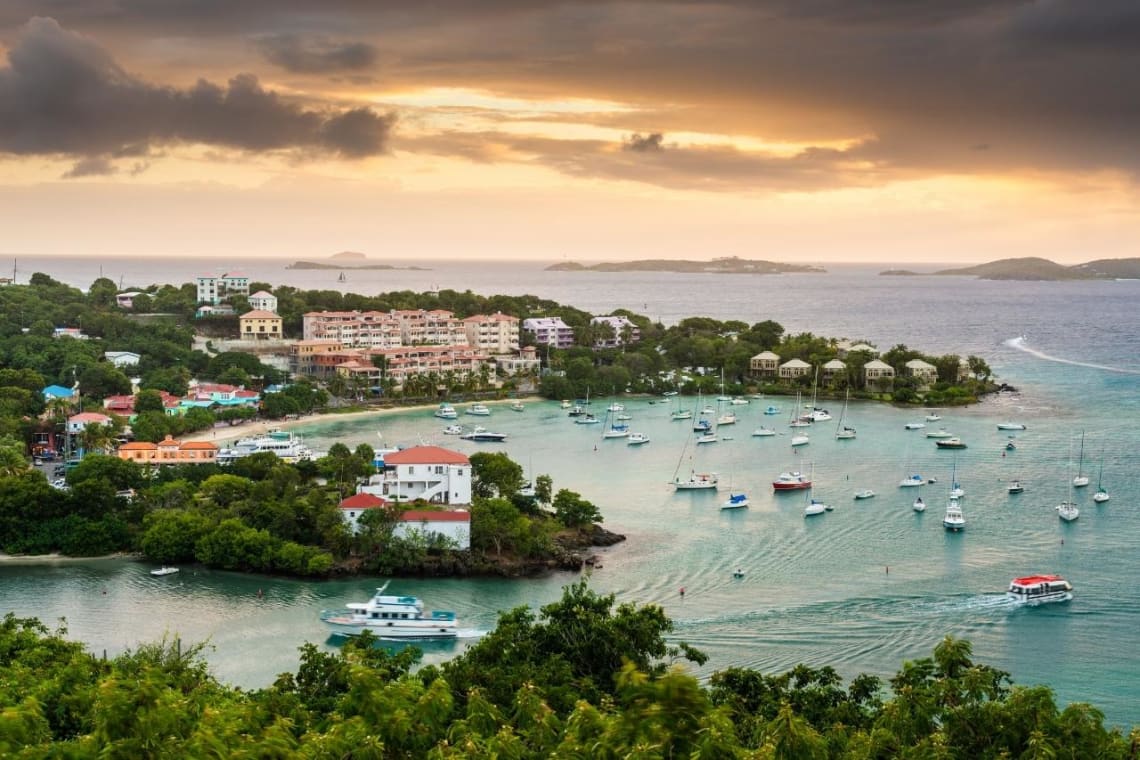 Why travel to the United States Virgin Islands
A lesser known island that is a territory of the United States, the USVI consists of 3 small islands and does not require a passport to visit if the traveler is an American Citizen or Resident.
This destination is very popular for citizens of the USA who do not have their passports or are simply wanting to take in the beauty of the land.
The United States Virgin Islands consists of St. John, St, Thomas, and St. Croix. These islands can easily be hopped making adventure travel easily accessible.
St. Thomas of the USVI, the most popular of the three, has many hills, and once you drive to the top, you are met with a spectacular view of the British Virgin Islands, St. John, and if you're lucky, you may be able to see Puerto Rico in the distance on a cloudless day.

If you are interested, you can also take a ferry to the neighbouring territory island British Virgin Islands.
USVI is also on of the safest Caribbean islands to visit.
Party Ranking
On a scale of 1-10, Saint Thomas could possibly rank a 100. Known for rum, loud music, and sleepless nights, the USVI is a common party destination for travelers. It should not be hard to find liveliness when visiting this island as there is always something going on.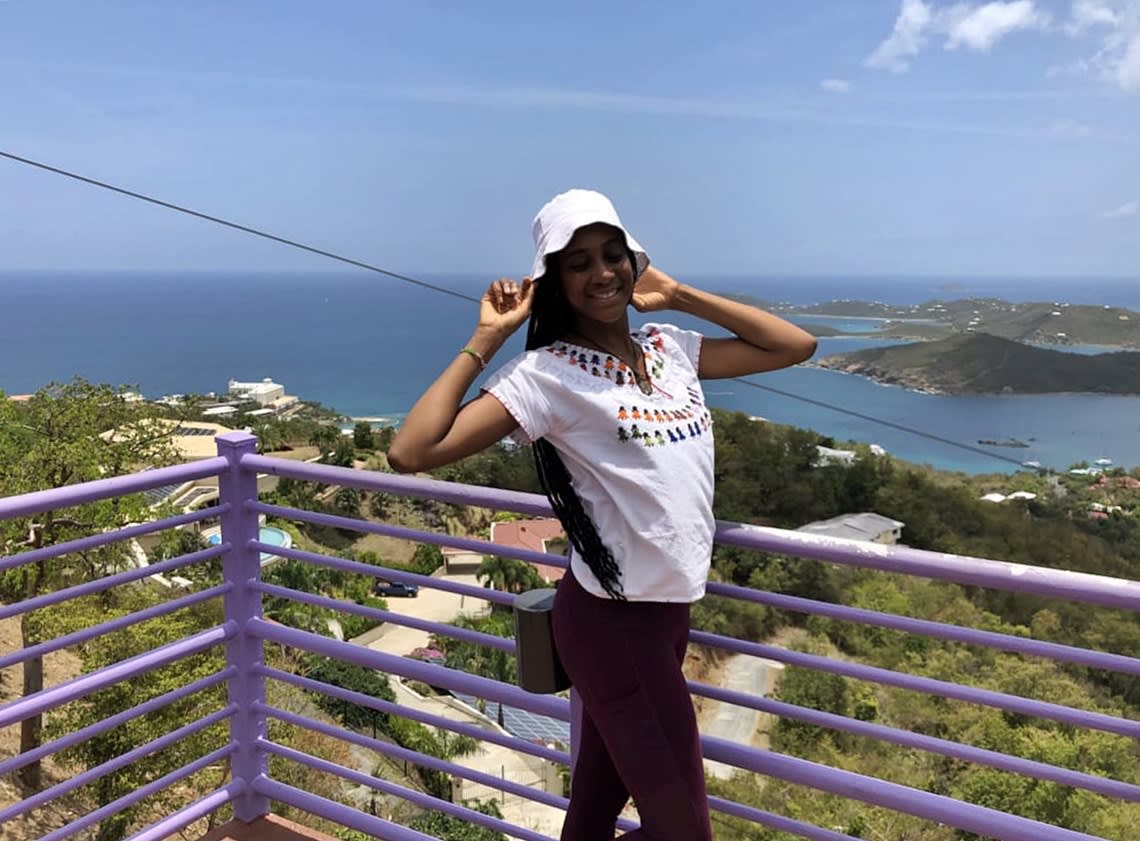 Things to do in the United States Virgin Islands
Even though this three chained island colony is quite small, there are still enjoyable activities to embark on with the family or by oneself. Here's a list of fun things to do on the islands:
Take a ferry to St. John and have a beach day.

Take the skyride to Paradise Point. See some of the best views on the entire island!

Visit one of the top 10 nicest beaches in the world, Magens bay.


Rent a car and ride along the many

mountains of Saint Thomas

.



Budget Tips
It may not be possible to save hundreds when visiting the VI as it is a pricey island chain, but there are still a few ways to save. Here are some of my budget tips for the USVI:
The Safari is a public bus system that goes to many places on the island and is only $2 USD per person for one way.

Plan trips to free beaches, including: Coki Point, Hawksnest Beach, and Lindbergh bay beach.

Buy meals at Moes or Pueblos to cook for the family (or yourself).

Fly with Spirit or Frontier Airlines

For top saving tips, don't miss out: How to travel on a budget, travelers' tips and hacks.
Accommodation in USVI
The United States Virgin Islands are a destination on the pricier side due to them being a colony of the USA.
Accommodation can be found via Airbnb, and resorts and budget hotels can also be found.
The nightly average for a budget room starts at about $100 USD per night and can extend to as much as $500 USD per night.
When to go
If you're wanting sunshine, hot weather, and little to no rain, then the summer months are the best time to visit the islands.
This is also the time when airfare, tour prices, and accommodation will be at their height due to tourism increase.
Check How to find cheap flights to anywhere.
Best Islands in the Caribbean: The Bahamas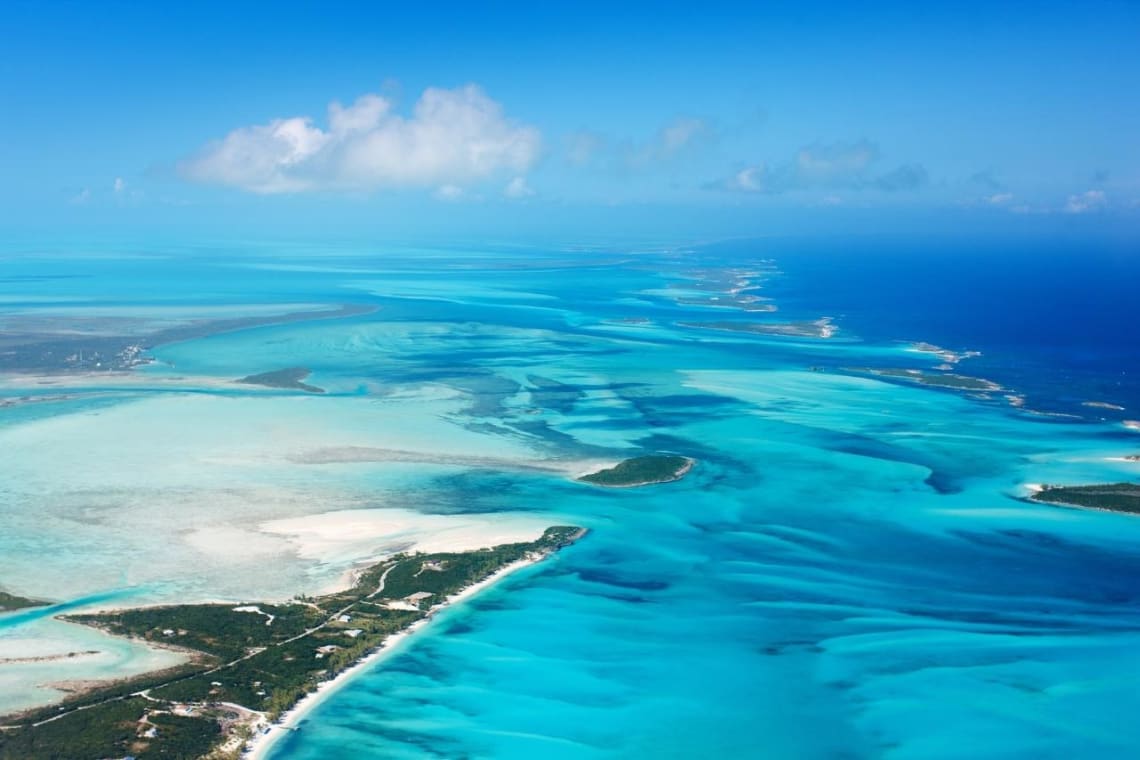 Why travel to The Bahamas
The Bahamas is an archipelago which comprises about seven hundred islands. A popular cruise destination for American citizens, The Bahamas is quite close to the USA sitting at just about 181 miles away from Miami.
This country has made itself quite well known as a beautiful tourist destination as it offers an array of crystal clear beach water, coral reefs, and kind people.
First gaining independence in 1973, the people speak English with a Bahamian dialect.
Pigeon peas and rice, johnny cakes, and stew fish are all delicious must try dishes when traveling to this area.
Party Ranking
Apart from its many beautiful beaches and delicious food, The Bahamas also has a great nightlife to experience. There are bars, casinos, and clubs decorated around the islands which makes it almost impossible to miss a good party on your visit to the islands.
Things to do in The Bahamas
The island chain offers many fun activities for tourists (and locals) to participate in. From swimming with pigs on the beach, to going on a cultural town tour, The Bahamas has much to offer. Here is a list of things to do in the Bahamas.
Learn about the history of enslaved African people in the Bahamas at the Pompey Museum.

Take a picture at the 65 step Queen's staircase and learn about the importance it held for people in the 1790's.

Take a boat ride to Blue Lagoon island to swim with stingrays, spot sharks, or simply enjoy a relaxing beach day.

Visit Primeval Forest National Park for a natural experience. Located not too far from the airport, this site is certainly a must visit for hike lovers.

Budget Tips
Tap water has been reported safe to drink, so pack a reusable water bottle when visiting
Flights can be found for as low as $66 USD from certain cities in the USA.
Buy groceries at Super Village or shop at the local market at Potter's Clay.
Rum is a local alcohol and one of the cheaper adult drinks to indulge in.
For more recommendations, check out the beginner's guide on how to plan your travel budget.
Accommodation in The Bahamas
There are quite a few places to find affordably priced accommodation on the islands. There is one hostel in Nassau that is quite close to the city center that offers private rooms as well as co-ed and female dorms.
Rooms can be found on airbnb or other luxury (or budget) hotels as well.
When to go
The most popular time to visit the Bahamian islands are in between North American winter months to the beginning of spring. Hurricane season falls out of these months and the weather is the best during this time of the year.
Although the weather will be nice, prices may be higher during this time as the majority of tourists try to flock here to escape North America and Europe's cold winters.
Best islands in the Caribbean: Jamaica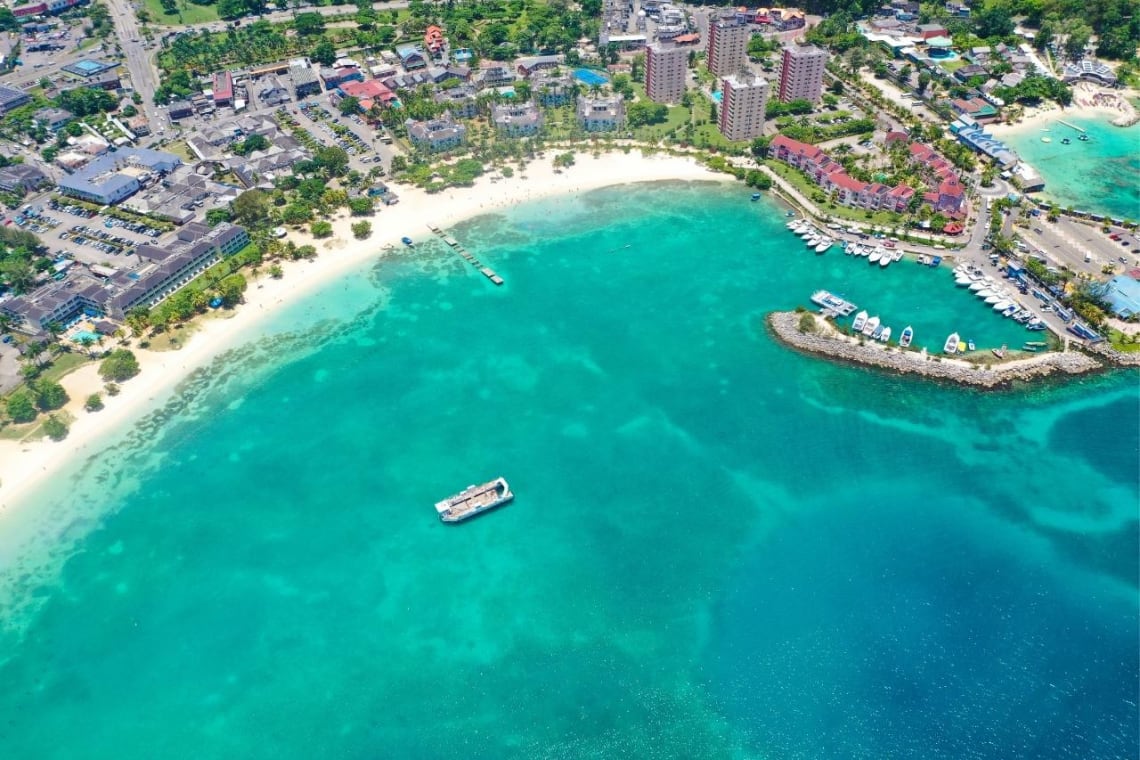 Why travel to Jamaica
One of the most well known countries, not only the Caribbean but the world, is the sweet reggae nation of Jamaica.
Home of Bob Marley, jerk chicken, and good reggae music, Jamaica has left its place on many people's hearts including my own.
Fun fact: Jamaica is the only country in the world to have a flag that does not contain the colors red, white, or blue. The unique characteristics of its flag certainly represent the personality of the trend setting people.
Contrary to popular belief, rap music actually originated in Jamaica and proceeded to become popularized amongst African Americans in the USA.
The island offers many activities to party seekers, families, and solo travelers as well being one of the most beautiful islands in the caribbean. Lets go ahead and get into all the great country has to offer!
Party Ranking
Jamaica is probably one of the more well known party islands. One of the best cities for partying is Montego Bay which is most likely where you'll land if flying in.
The capital of the country, Kingston, also offers great party stops that go on until dawn.
Needless to say, the Jamaican party experience could possibly take up the entirety of this article. Just know that if you decide to take a trip to Jamaica, you'll be set on all the parties you could imagine.
Things to do in Jamaica
Climb Dunn's River Falls or chill at Little Dunn's River right down the street.

Go river rafting in Martha Brae River.

Take a trip to Seven Mile Beach for delicious local food and a beautiful water.

Check out the Bob Marley Museum in Kingston.

Take a refreshing dip in the cold waters of the Blue Hole.

Visit local markets and look for: ackee, soursop, Jamaican apple, or fried breadfruit.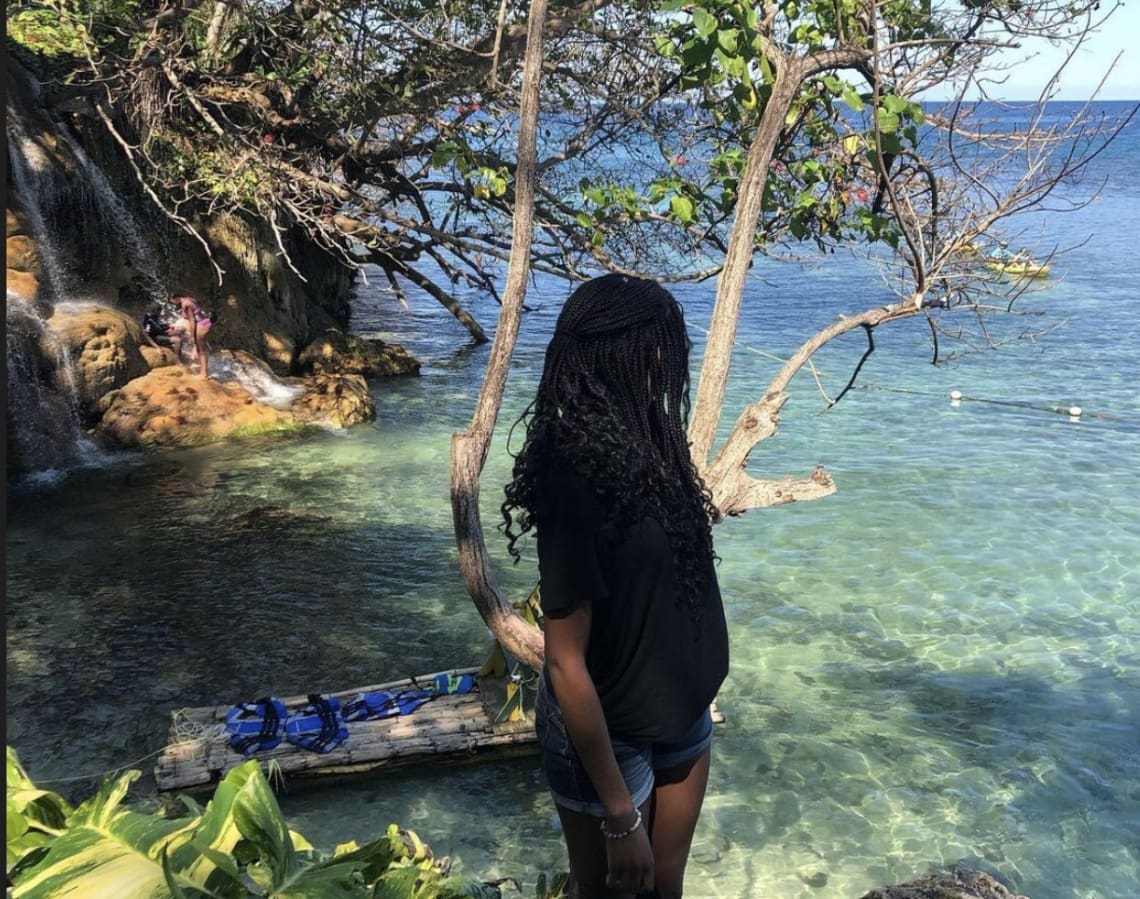 Budget Tips
Take advantage of the countless free beaches, hikes, and waterfalls.

Paying in JMD offers a better rate than paying in foreing currency.

Visit during off seasons to save $ (Spring break and summer months are the most popular visit times).

Take the public bus to get around local area or the bigger bus to get to other parts of the island as opposed to taxis.

Accommodation in Jamaica
The island offers a medium selection of hostels with the majority of them located in Kingston, the capital.
The more popular and well known cities such as Negril, Montego Bay, Port Antonio, and Treasure Beach all offer hostels so budget backpackers don't need to stress about finding affordable accommodation.
World renowned five star resorts such as the Riu, Sandals, and Moon Palace can all be found on the island as well.
Airbnb tends to offer a more price diverse selection with private rooms ranging at 30 USD per night and whole houses that may go up to 300 USD per night. It is certainly possible to have a budget trip to Jamaica if desired.
When to go
A preferred time to visit the island due to good weather and somewhat affordable prices is between November and December. This is just before tourists start to arrive in herds until spring time in April.
Flight prices during this time may be slightly more affordable making a budget trip a check off the list.
Best islands in the Caribbean: Cuba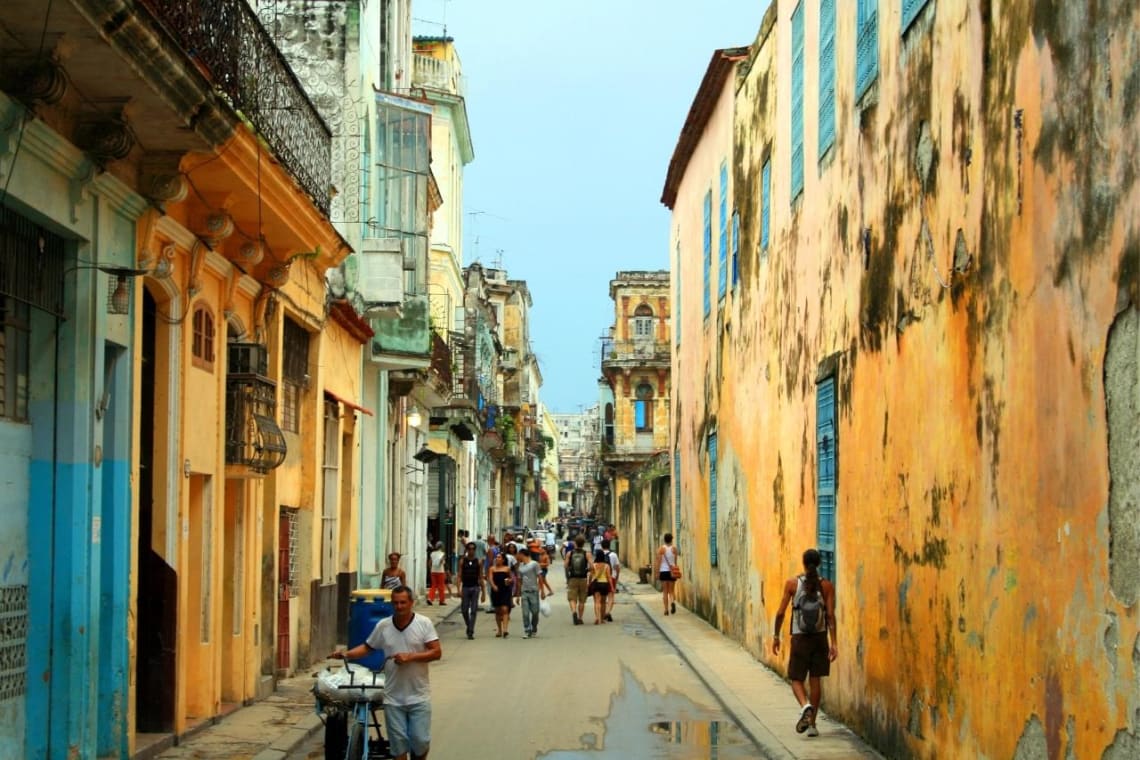 Why travel to Cuba
This island is full of a history and culture like no other. Under the rule of Fidel Castro for nearly half a century, this Spanish speaking Latin-American country is the largest country in the Caribbean by landmass and population.
Many people come here for their world famous cigars, and Cuban music has made its mark around the entire world. With their salsa dance, rice and beans, and a city so unforgettable there is a pop song named after it, Havana, Cuba is truly the place to be.
If you're not only looking for beautiful beaches and natural sights but also culture, Cuba will be sure to be the Caribbean destination to check all the marks off your list.
Party Ranking
Cuba is already a destination filled with fun things to do, but the festivities kick it up a notch once the sun goes to rest for the night.
Dancing, loud music, and drinking are all things locals love to do at the end of the day to celebrate life.
If you're the typical clubber and party person, you'll most likely find that here, but don't skip out on a nighttime cultural experience either. It may be the best time you'd have in a while.
Things to do in Cuba
Go sightseeing or explore on a walking tour in Old Havana.

Peninsula de Zapata National Park.

Go diving in the Caturno cenote.

Enjoy a relaxing day at one of the most popular beaches: Varadero.

Did you know mojitos originated in Cuba? Treat yourself to one or two (or three, or four) mojitos in the land of their origin.

Budget Tips
Search for affordable airfare on kiwi.com or sky scanner

An airport transfer shuttle was recently placed in November 2021 from the airport to the hotel zone and is $20 USD cheaper than a private taxi.

Walk downtown and enjoy all the street art and music you'll hear on the road for free.

Set a daily budget and do not go over.

Accommodation in Cuba
Being one more well known and largest country in the Caribbean, Cuba happily offers a large array of hostels for backpackers.
With dorm beds starting as low as $10 per night, the country has a worthy list of hostel accommodation.
If hostels aren't your thing, consider heading to Airbnb to a private room or an affordably priced entire serviced apartment.
And of course if you're a bougie person, stick with the resorts and hotels and Cuba will be sure to not disappoint.
When to go to Cuba
The nation typically has a lot of "best times to visit" of all the months of the year.
The most popular tourist season is definitely the beginning of winter to the start of spring but travelers also see themselves in Cuba during other parts of the year as well.
Best islands in the Caribbean: Saint Lucia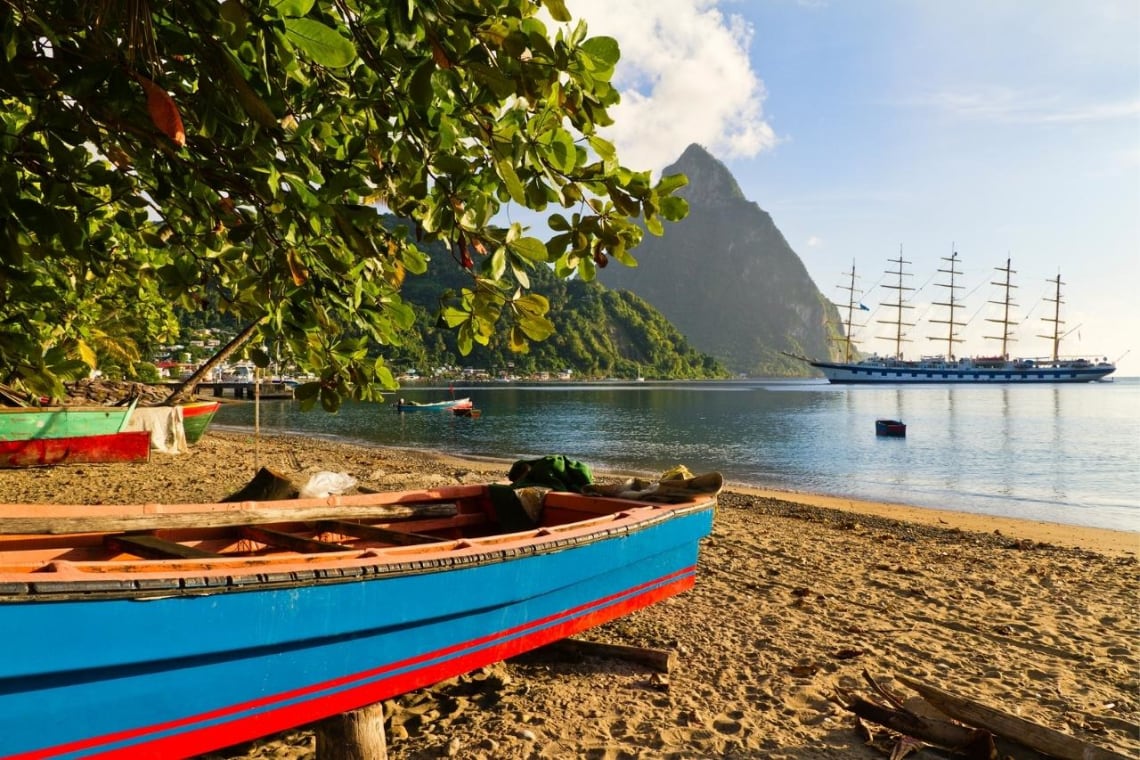 Why travel to Saint Lucia
The first country in the world to be named after a woman, Saint Lucia is a tiny island that is full of big culture. An island full of natural resources that offers one of the most biodiverse land in the region.
Saint Lucia is definitely a favorite of mine due to the small area space of the island and the rich culture they have been able to create for themselves.
After being fought over by French, British, and Dutch colonizers, Saint Lucians finally gained independence and became a sovereign nation in 1979. The official language of the country is English, however the people speak a creole which is French based.
Explore the waterfalls, rainforests, and beaches the country has to offer. To learn more, plan your trip to St. Lucia with this article.
Party Ranking
Parties are not as common, but they are still here and available. There are parties that happen at night but they're more of cultural entertainment shows during night as opposed to a club scene.
Best of luck is to catch a local street party and bring some Saint Lucian liquor while you're at it!
Things to do in Saint Lucia
Hike Gros Piton mountains or Tet Paul Nature Trail.

Take a bath in the Sulfur springs and experience the world's only drive-in volcano.

Visit the local market at Castries and shop for fresh fruit and vegetables.

Check out Gros Islet for an overall authentic Saint Lucian experience.
Budget Tips
Saint Lucia is definitely one of the countries on the pricier side, but it is still possible to save a few bucks here and there:
Enjoy the many free beaches and or hiking sights the country has to offer.

Pay with East Caribbean Dollars instead of foreign currency.

Try to eat locally as opposed to fancy restaurants. It helps the native people of the country as well as you benefit from delicious authentic food.

Search for affordable airfare on Kiwi.com or Skyscanner

Use the minibus for transportation as often as possible.

Accommodation in St. Lucia
Unfortunately, Saint Lucia is another island that does not offer hostels, but that does not mean you can't get around if you're traveling on a budget.
There are quite a few budget rooms on the island that fall in between $20-$40 per night, which isn't bad at all considering that is most likely the price a bunk bed in a hostel would go for.
This country is very well known for fancy resorts and upscale hotels so there is accommodation for nearly every type of traveler is available.
When to go
The Saint Lucian dry season falls in between December to April which is when tourists experience sunshine and perfect beach days.
Just be sure to book your trip in advance if you wish to visit during this time as this is the most popular time for tourists to arrive.
Best islands in the Caribbean: Puerto Rico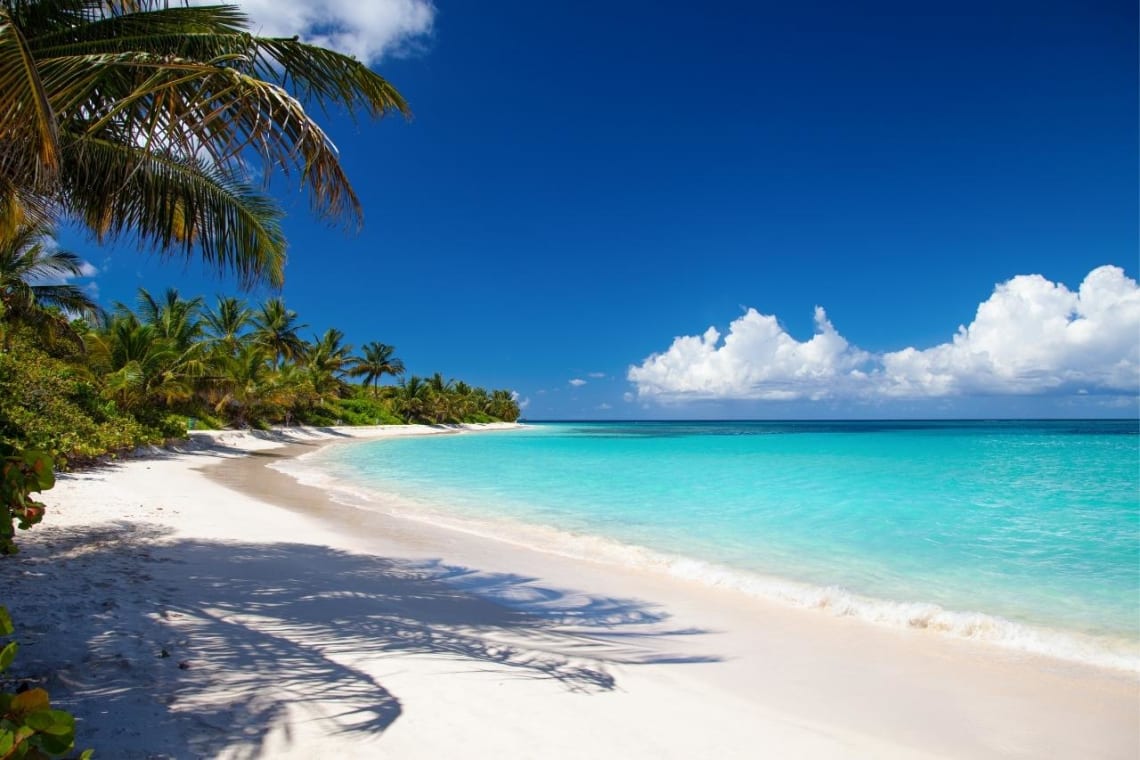 Why travel to Puerto Rico
One of the more well known and bigger islands of the Caribbean, is Puerto Rico. A Latin American Spanish speaking US territory, Puerto Rico is an island of fun, culture, and beautiful beaches.
As the island is US territory, American citizens are able to visit without needing a passport.
Puerto Rico, which means "Rich Port" in Spanish, call their people "Boricuas", similarly to how Costa Ricans refer to themselves as "Ticos".
The island is filled with mountains, rich agricultural lands, and of course a plethora of beaches and delicious Latin-Caribbean food, so let's go ahead and get into why Puerto Rico is one of the best Caribbean islands to visit.
Party Ranking
Some of the best, most lively Puerto Rican parties take place in Old San Juan, where a selection of local parties take place.
There are also dance clubs that party until late at night if street parties aren't necessarily your thing.
If you prefer to just grab a drink or two during the night time and head back home before the hangover kicks in, there are several beach bars available to casual seekers.
Things to do in Puerto Rico
Snorkelling at Icacos Island.

Ziplining at Toro Verde Adventure Park.

Hike El Yunque Rainforest and be rewarded by a refreshing waterfall at the end of your trek.

Visit Flamenco Beach (photo), one of the best in the entire island.

Head to Bahía Bioluminiscente at night to see the luminescent lights.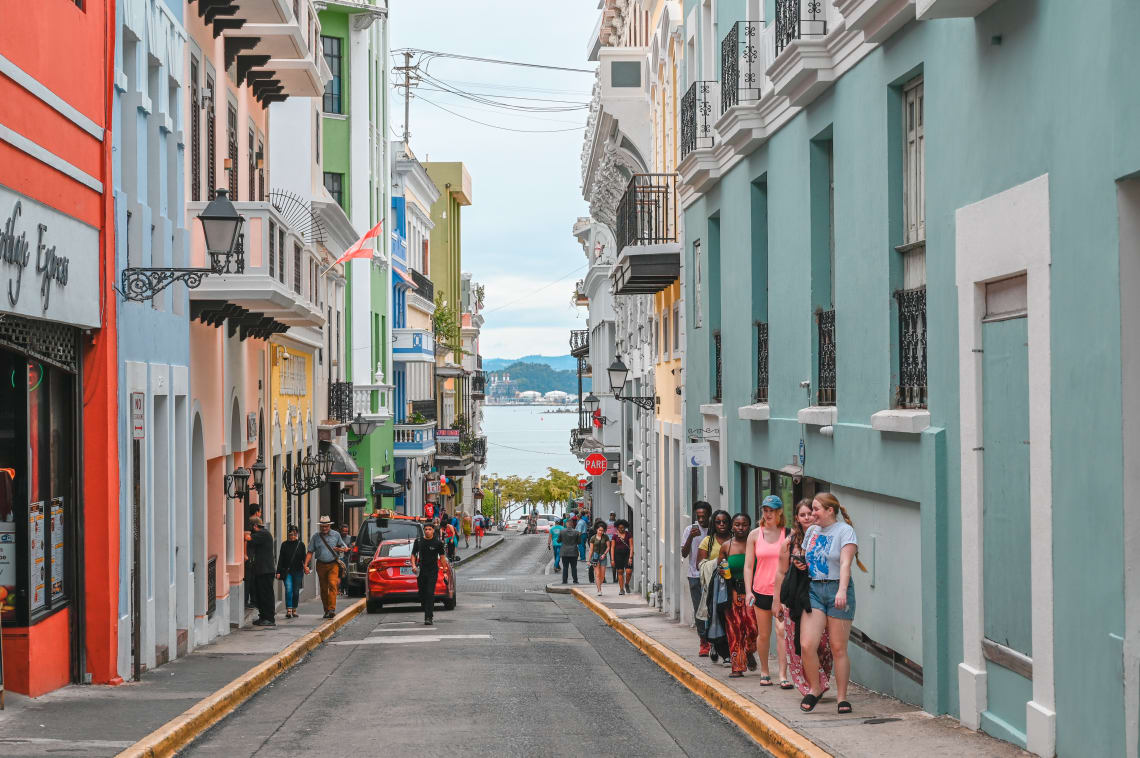 Budget Tips
Visit free beaches.

Renting a car is not as cheap as the bus, but helps to beat extortionary taxi prices.

Buy groceries and cook at home often.

Take yourself on a self guided tour (for free!).

Travel during the off season or fall and summer to save a few bucks.

Accommodation in Puerto Rico
Puerto Rico offers several hostels in different areas of the island, so no need for budget backpackers to worry about seeing this island with little funds.
There are also several Worldpackers opportunities for volunteer, where a traveler can have free accommodation in exchange of some hours of help, which we will get a little more into further in the article.
Rooms on airbnb are fairly priced, budget travelers and bougie travelers all have their fair share of airbnb or hotel rooms.
When to go
The best time to visit PR is possibly during the springtime.
Winter is the busiest season of tourism and travelers typically go back home for work once winter wraps up.
Spring is just before the rainy season hits and it's possible to find somewhat affordable airfare during this time as well.
Plan your trip with The best guide to backpacking Puerto Rico and Must do in Puerto Rico: the top 22 best things to do and places to visit
Best Islands in the Caribbean: Saint Kitts & Nevis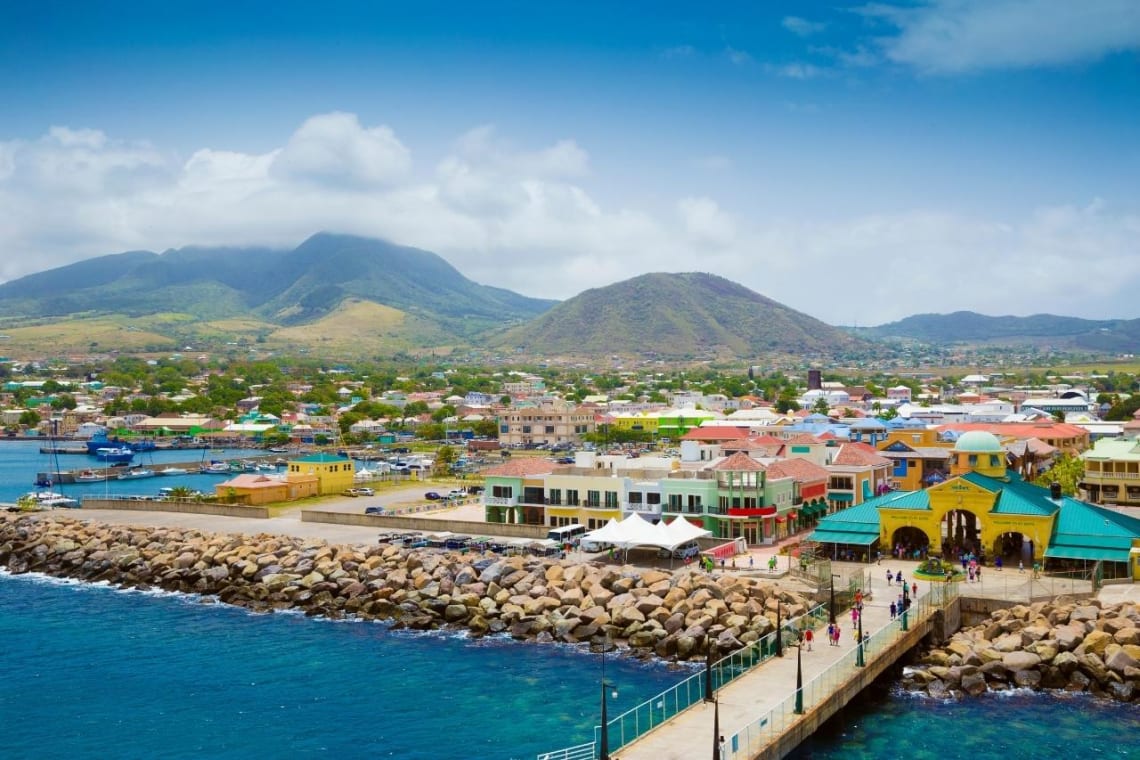 Why travel to Saint Kitts & Nevis
One of the lesser known, but just as beautiful islands, is Saint Kitts. The island is only twenty three miles long, one of the smaller nations in the Caribbean, but is known for its crystal clear beaches and mountain chains.
Its neighbour island, Nevis, is even less popular with tourist, but just as rewarding... or even more for those who love to travel off the beaten path.
Party Ranking
Although this island is on the smaller side, it does not disappoint with their nightlife. Locals will always find something fun to do during the nighttime no matter how many people there are.
The Strip is where most people head to for vibrant activities and get lit to the Dj's music.
Things to do in Saint Kitts & Nevis
Hike Mount Liamuiga and check out the expired volcano.

Rent a car and see the island as your own personal guide.

Ride the historical Sugar Train.

Take a boat ride to Nevis island.

Budget Tips
Ride the

microbus

as opposed to constant taxi.



Eat local food instead of fancy restaurants.

Find fun and free activities to do on your own.

Accommodation in Saint Kitts & Nevis
Saint Kitts is another island that does not offer hostels, but private rooms can be found on airbnb ranging from $40 USD to $70USD per night.
This island caters more to families and travelers with money as it is smaller and their tourism is limited.
When to go
The safest (weather wise) and most enjoyable time to visit the islands are during February and May as rain is a rare occurrence.
Winter is typically the most popular season to visit and is when prices for accommodation, tours, and airfare are at their height.
Check out this article for more tips on travelling the Caribbean on a budget.
Volunteering in the Caribbean
Now that we have gone through my personal list of some of the best islands to visit in the Caribbean, let's talk about work exchange volunteer opportunities in this region of the world.
If you're not familiar with work exchange, it is basically the opportunity to have a free place to stay. In exchange for accommodation, a traveler will trade their skills such as social media management, cleaning/reception at hostels, agricultural work, teaching English, among many others.
To learn more about work exchange and traveling the world while volunteering, check out these articles.
Not all the destinations on this list have opportunities in the Caribbean but feel free to explore other amazing islands that Worldpackers offer:
Feeling inspired to volunteer in the Caribbean islands? Subscribe to the Worldpackers Community for free and start saving your favorite volunteer positions until you are ready to get verified.