How to get into mountaineering in 7 steps: the complete guide
The ultimate guide on how to get into mountaineering! Includes 7 steps to follow, as well as general advice and some recommendations of cool places to go mountaineering.
7min
If you're looking for the ultimate outdoor adventure, you may want to get into mountaineering! For outdoor enthusiasts, thrill seekers, fitness lovers, mountain climbers, avid hikers, and anyone else that wants to try mountaineering, this is a challenging sport that you have to take seriously.
Mountain climbing is not easy, but it can be done with proper preparation and planning. Mountaineering for beginners focuses on teaching the proper skills and knowledge needed to tackle a mountain summit.
This article will explore how to get into mountaineering. We'll talk about what mountaineering actually is, and the 7 steps needed to begin practicing the sport.
We'll also briefly mention some of the best mountaineering countries! These places have their own stunning mountain ranges and they also have Worldpackers work exchanges where you can work in exchange for free accommodation! This will help you save money while traveling around the world and trying mountaineering in exotic locations.
Enjoy this complete guide on how to get into mountaineering, including 7 steps to follow at the beginning of your journey!
What is mountaineering?
Mountaineering is the exciting process of summiting mountains. So it combines a variety of different practices such as hiking, rock-climbing, and ice-climbing, and is all dependent on the terrain. If you want to take your hiking or rock climbing to the next level, mountaineering may be for you!
This extreme type of mountain climbing requires a lot more precision, planning, skills, and gear than hiking. You'll also have to get used to physical endurance and strength in more harsh climates. As most mountains are up in high altitudes, you'll have to adjust to the thinner air, colder temperatures, and more unpredictable weather conditions.
Mountaineering is intense, but it is perfect for people who love exploring the outdoors and for people who love a thrill! This type of challenge is not for everyone, so if you are wondering how to get into mountaineering, make sure you follow all the necessary steps to ensure you are doing it correctly!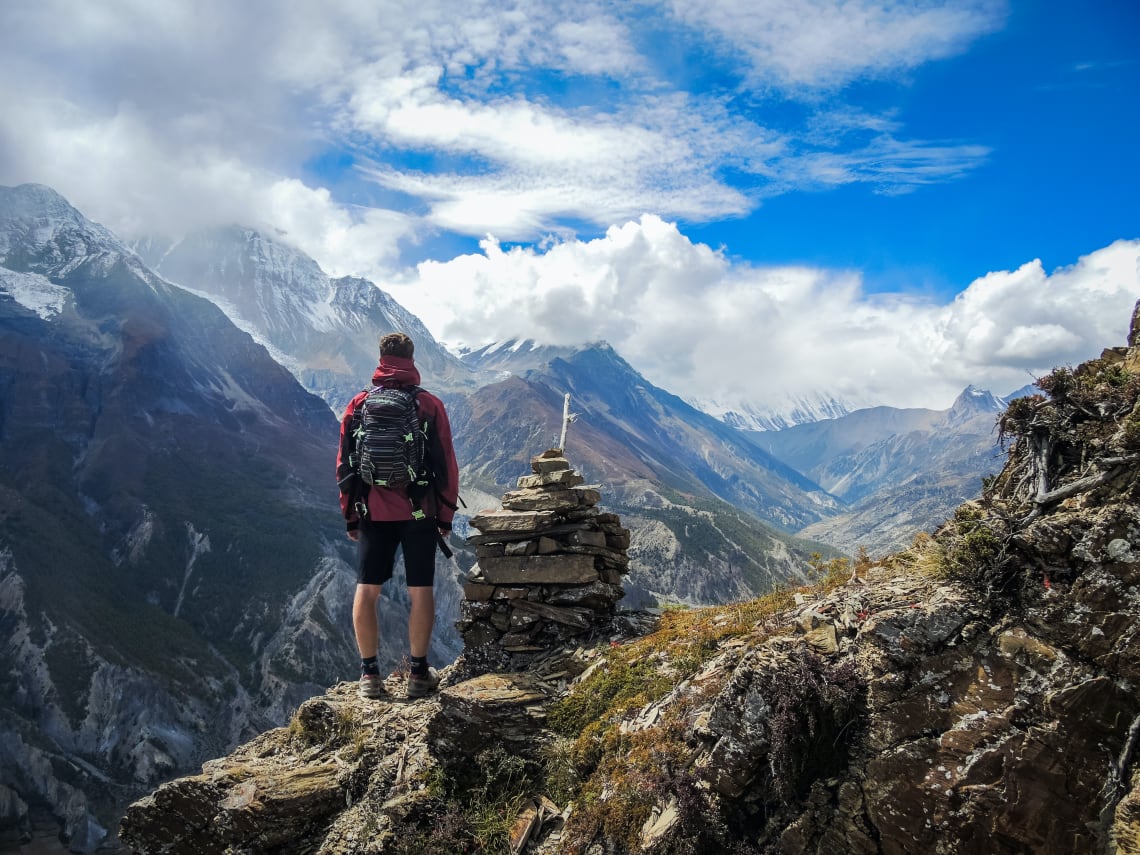 Where to go mountaineering?
Anywhere in the world that has mountains can be used as a spot for mountaineering. Experienced mountaineers can travel all over the world in search of the most amazing mountain peaks to climb.
If you're looking to try mountaineering on a budget, you can do a work exchange in the location where you are climbing!
Working in exchange for accommodation will help you stay in these remote locations cheaply, and you'll get to bond with your local hosts and hopefully pick up some of their local knowledge.
Here are some amazing countries around the world where you can visit the best mountaineering spots while doing a unique work exchange.
Nepal
Nepal is one of the best places in the world to go mountaineering. With countless peaks of the Himalayas to climb, there is no shortage of places to adventure outdoors in Nepal.
Volunteer at a local school or help out at an eco-program so you can have a unique cultural experience and go mountain climbing in your free time!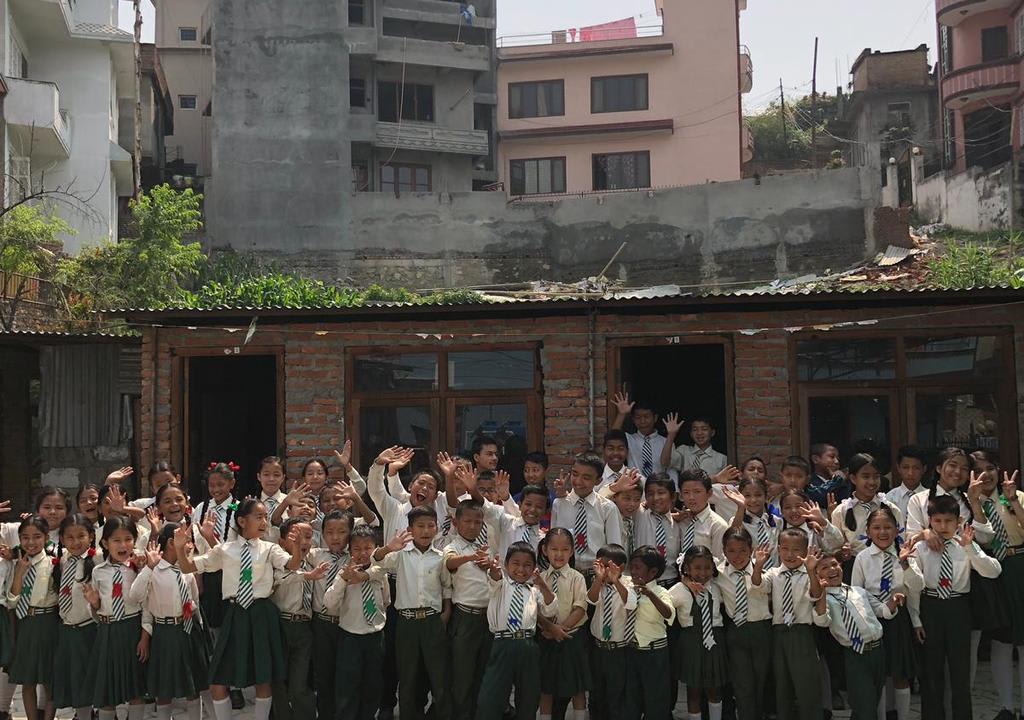 Patagonia
Located at the southern tip of Chile and Argentina, this stunningly beautiful corner of the Earth is another popular place for mountaineering.
Volunteer at a homestay in Argentina or on a local farm in Chile! You can immerse yourself in the culture and learn valuable language and permaculture skills.
Peru
Running through the length of Peru is the majestic peaks of the Andes Mountains. There are lots of amazing mountain climbing spots in the Andes, particularly near Huaraz.
To save money on accommodation in Huaraz, volunteer at this farm stay and help with gardening and permaculture.
France
France is another epic spot for mountaineering as it is home to the Alps and the Pyrennes mountain ranges.
For an incredible local experience, volunteer at a golf resort in the heart of the Pyrennes Mountains! You can help out with hospitality and explore nature in your free time.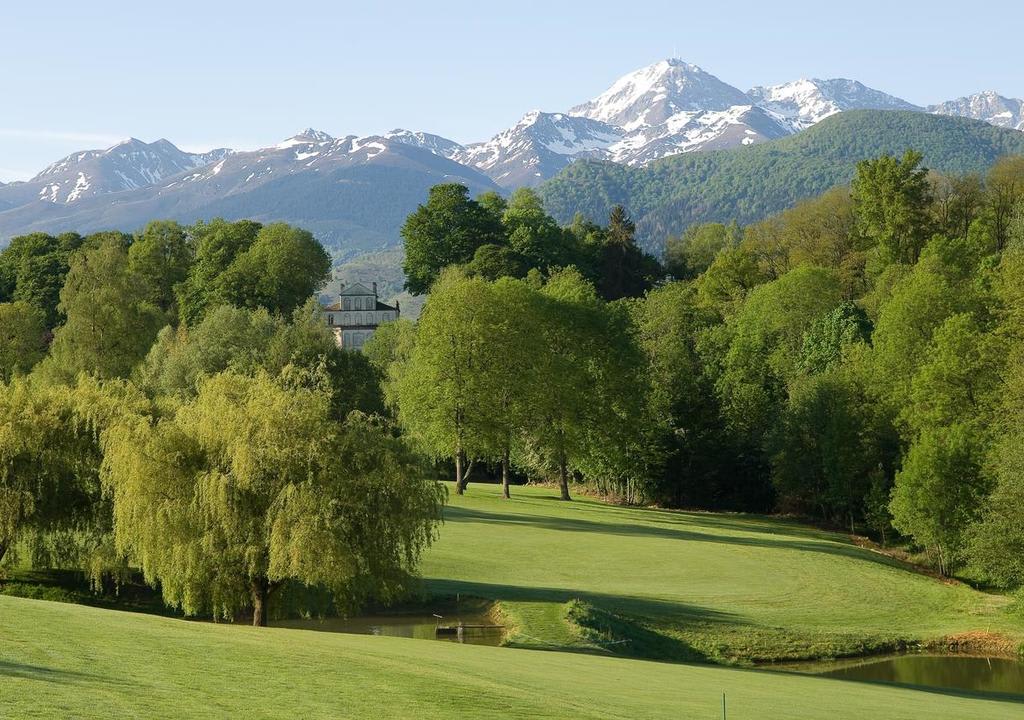 How to get into mountaineering
If you're wondering how to get into mountaineering, you really have to take your time and follow all the necessary steps. Mountaineering is a potentially dangerous sport and you have to always be prepared to deal with the elements.
If you follow these 7 steps for how to start mountaineering, you will ensure that you are properly prepared and ready for anything!
1. Have a basic understanding of the outdoors
Spending quality time with nature is essential for those wondering how to get into mountaineering. If you want to become a good mountaineer, just start with some basic hiking, camping, and putting yourself out in the elements.
Take on challenging hikes, carry a large and heavy pack, and venture outdoors in inclement weather conditions. All of these things will prepare you for mountaineering and make you a more experienced adventurer.
2. Work on your fitness
Once you've become acquainted with the outside world through treks and camping expeditions, the next step shoul be to work on your physical fitness.
Mountaineering is hard, and it requires muscle strength, endurance, and flexibility. You'll need to climb up steep mountains with all your gear, so dedicate some time to improving your fitness and it will definitely pay off.
Go to the gym, take high-intensity fitness classes, and go running. Lift weights and push yourself so you can grow in terms of strength. Try yoga and stretching as well to improve flexibility and mobility.
Any work you can do on your physique and endurance will help you become better at mountaineering.
3. Source the right equipment
If you are seriously trying to get into mountaineering, it's worth investing in some decent equipment so you can set yourself up for success.
Mountaineering is mostly about your body and mind, so you don't need to buy tons of expensive equipment if you're investing time and money into your skills and knowledge.
But do invest in good-quality shoes and clothes so you can stay comfortable and protected. Get multiple layers of sweat-proof clothes that are weather resistant and warm. Get merino wool socks and high-quality boots.
Also invest in a harness, helmet, backpack, water bottle, GPS, rope, ice ax, crampons, and anything else you may need. You start out by renting some equipment rather than buying it if you think there's a chance that mountaineering may not be for you.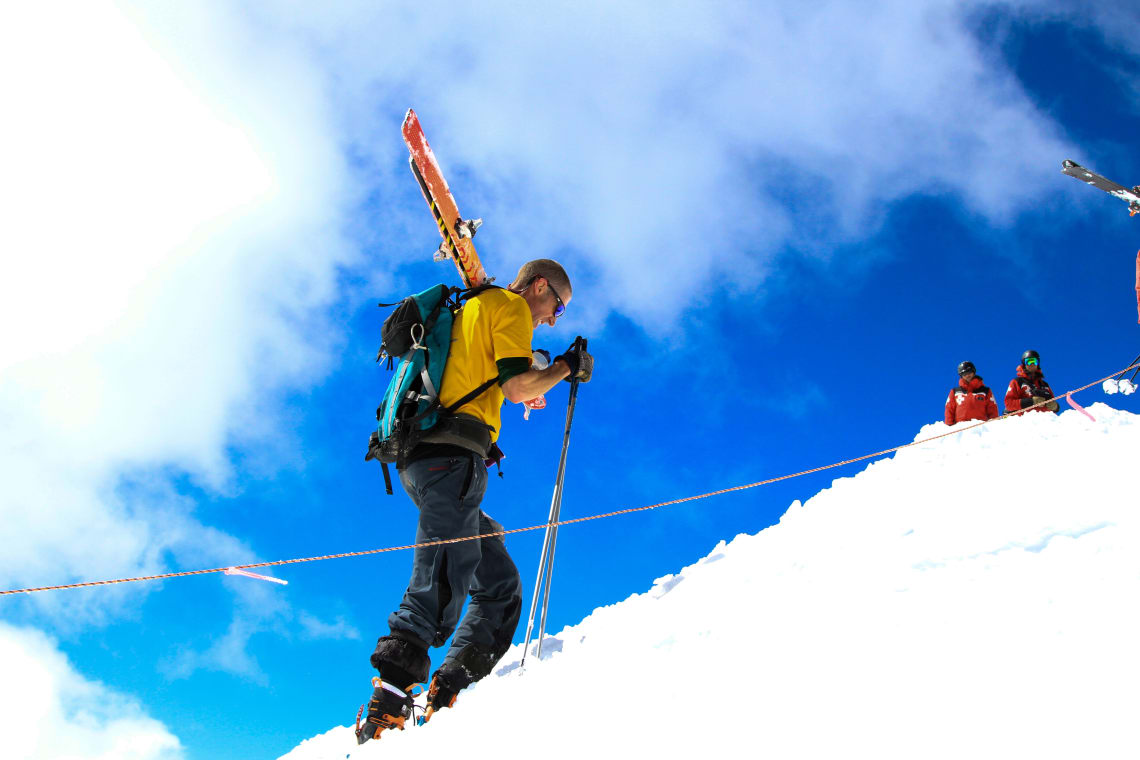 4. Take a mountaineering course
A mountaineering course is always a good idea. This sport can be very technical and difficult, and there's only so much you can figure out on your own. You can take a mountaineering for beginners course online or in person at your local climbing gym or club. Also, check out books and youtube videos about mountaineering for beginners.
A class is essential for learning the right techniques and skills for mountain climbing. There are also certain safety procedures, navigation systems, and other inside knowledge that can come in handy when summiting a mountain. Take a course and do plenty of research to bulk up your knowledge and ensure you are fully prepared.
5. Find some friends
Once you feel ready to actually take to the mountain and start climbing, it's a good idea to have some fellow climbing friends to go with. Especially while you're still learning, having a buddy to climb with you is smart for a number of reasons.
First of all, climbing with a friend is safer than climbing alone! If you're taking on challenging routes, or if you are a novice mountaineer, you want someone around to help you if something goes wrong.
Second, it's always good to have moral support! Find a friend who is also learning so you can hype each other up and support each other.
Lastly, it's also a good idea to find a climbing friend who is more skilled than you so you can learn from them. In all areas of life, people say it's smart to surround yourself with people who are better than you so you can learn. The same thing applies to mountaineering!
If you're not sure where to find new friends, check Facebook groups, ask around at local climbing clubs, and search for climbing groups online!
6. Start with the easier summits
Another great tip for how to get into mountaineering is to start small. This is a difficult sport to master, and no one ever really masters it because the mountain is the master! So to ensure you stay safe throughout your mountaineering journey, you want to start with small, easy summits and get used to those first.
Starting with easy summits allows you to hone your techniques and skills so you are more prepared for the harder summits. You can practice your navigation skills with maps, and you can practice your planning. You can also get your body acclimated to higher altitudes.
If you jump to harder summits right away, there is a higher chance of you getting injured, which is something you want to avoid!
7. Slowly work towards your goals
The last step for how to get into mountaineering is to just get out there and practice! Slowly work towards your goals, listen to your body, and don't be too hard on yourself while you learn. So much of mountaineering is just trial and error. You can plan and practice, but being out there on the mountain and dealing with the elements is where you really learn.
So pick some reasonable goals, find some friends, master your fitness and acquire your gear, and get outside and start climbing mountains!
Don't forget to check out some Worldpackers work exchanges if you want to combine mountaineering with travel and volunteering around the world.