6 simple steps to make your next vacation transformational
Every vacation can be a transformational experience. Here's how to bring an attitude of transformation to any trip.
4min
What if you could make every vacation a transformational experience? Wouldn't you?
As Chief Storyteller at NuMundo, the online platform and community dedicated to transformational travel across the globe, I've become intimately acquainted with this concept. I believe in the incredible potential of travel as education; to open minds, change lives, and promote meaningful personal development.
So I'm not surprised to see that transformational travel (also known as transformative travel) has been one of the major trends of the last couple years, featured in Forbes, the New York Times, and many other major media outlets. The concept has captivated travelers of all backgrounds, from millennial backpackers to nomadic retirees, and everyone in between.
In short, transformational travel implies that our journeys can be more than a fun vacation or a crazy adventure.
Our vacations — whether short trips or multi-year journeys — can have deep and lasting effects on our personal growth, as well as positively impacting local environments, communities, and economies.
However, sometimes industry professionals get too serious about transformational travel, and they forget one critical truth: people go on vacation to relax and have fun.
Transformation is more than a niche travel trend; it is a constant process of personal growth and discovery. As such, we can access it all the time, in all of our trips and vacations — if we apply the right mindset.
Here are 6 simple steps to bring an attitude of transformation to any vacation:
1. Set an intention
Don't underestimate the power of suggestion.
Yes, traveling stimulates inner growth, but by entering into a trip with a clear intention — ie. "I intend to learn something about myself." "I intend to overcome a deeply rooted fear." "I intend to push beyond my comfort zone." — you are far more likely to experience the specific transformation or growth you desire.
An intention can be large or small, ambitious or humble. The important thing is to take the time to reflect and set goals before setting off.
2. Consider your impact
At NuMundo, we believe that travel can and should have a positive impact on the environment.
Travelers seeking inner transformation should consider their impact on the world around them, too. Seek out destinations and lodging options that take their social and environmental responsibility seriously.
Make sustainable travel a reality by choosing ecological modes of transport whenever possible, such as trains or walking. Ask questions about the food and souvenirs you buy, favoring options that are local and ethically produced.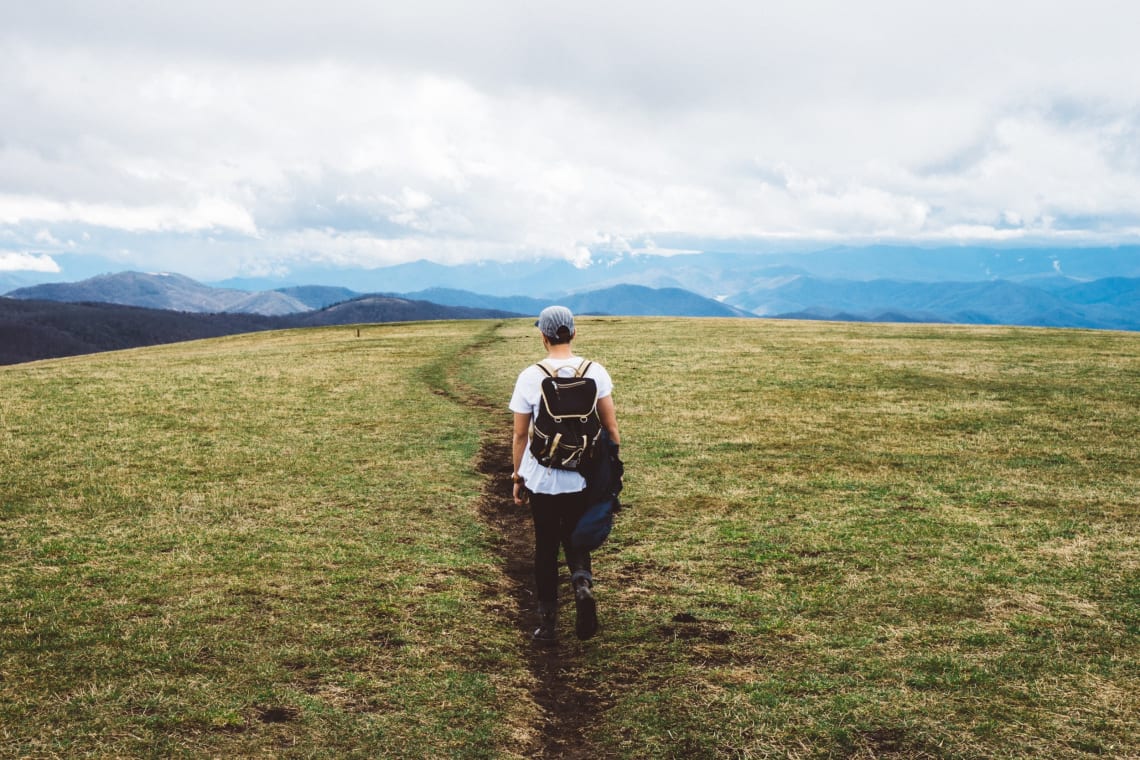 3. Connect with nature
While cities are a wonderful starting point to engage with a new culture, connecting with nature as you travel offers a unique opportunity to immerse yourself in your destination in a different way.
Time spent in nature isn't just good for us, making us happier and healthier; it also gives us space to meet ourselves without the chaos and distractions of city life, diving deeper into a process of inner work.
4. Slow down
Take time to let new information settle, tune into your process, and really see and relish the place you are visiting.
You'll miss all the best things — including your own transformation — if you hurry through them.
Whether you're on the road for a week or a year, embrace slow travel as a guiding principle for your journey.
5. Get local
The cultural environment of your destination is just as important as the natural one.
Make a point of learning a few words of the local language, asking questions about traditional practices or beliefs, and learning about the people who make the place you are visiting so special.
No matter where you are, this connection is possible if you immerse in the local culture. Talk to everyone — taxi drivers, staff on site, children playing nearby — and see what you learn!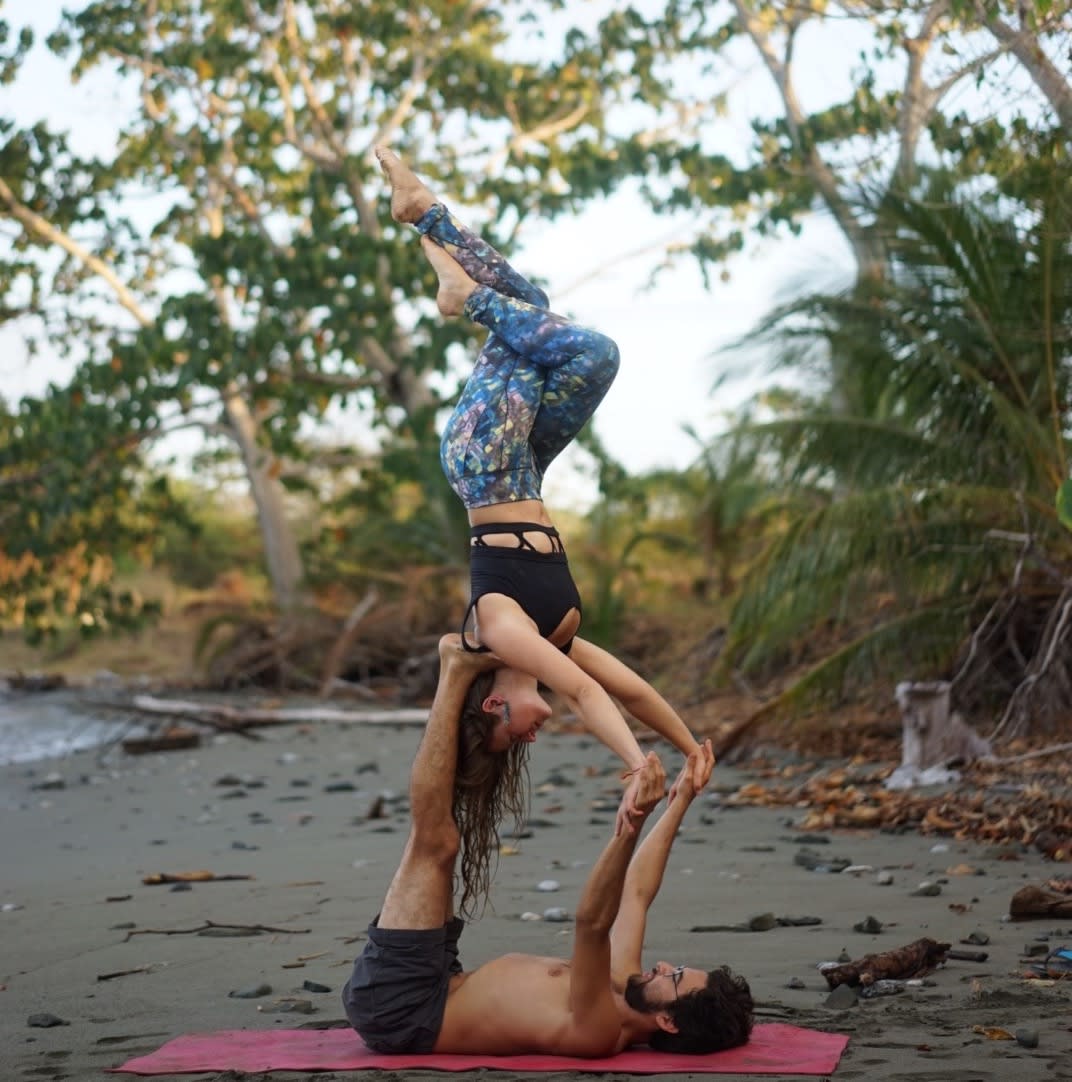 6. Have fun!
Travel responsibly, but don't forget to relax and have fun.
Pack your sense of humor, and remember to keep it all in perspective. Even when it's hard, even when everything is going wrong, there are reasons to smile. After all, it's just a vacation!
Enjoy the adventure, and trust that those intentions you set before your trip will come to be, one way or another.
How do you make your vacations transformational? Please share with us in the comments!
---
Ready to embark on a transformational journey? NuMundo is curating a unique experience in the lush Costa Rican jungle for our second annual NuLiving Experience, February 2-12, 2020. Escape winter for a ten days (or five) of co-living and play with the NuMundo team. Start your day with yoga, community, and nourishing organic meals, with plenty of time after to just do you.
We'll take care of the plans, the vibe, and the tribe, so you can relax and enjoy!