The 21 best things to do in Southern California, USA
From exploring Hollywood and San Diego to hiking in the national parks and surfing, here are 21 of the best things to do in Southern California, USA.
7min
California is one of the USA's most well-known states. People all over the world know of California as the heart of the Hollywood film industry, as well as the home of many famous celebrities. This massive state is also home to numerous national parks, deserts, mountains, vineyards, beaches, and dramatic oceanside cliffs.
Many of the state's top attractions are located in the south, where the warm, sunny weather lingers almost year-round. Commonly referred to as SoCal, Southern California is one of the top destinations in the USA with some of the best beach getaways and it's great for those who are traveling alone.
Things to do in Southern California
There are also over 70 Worldpackers volunteering opportunities in California, so you can try a cool work exchange and save money on accommodation while traveling through the USA.
Whether you're backpacking, looking to volunteer, or just planning a weekend getaway, here are 21 of the best things to do in Southern California.
1. Explore La Jolla
This small neighborhood of San Diego boasts some of the best seaside views in Southern California. La Jolla Cove Beach is surrounded by picturesque cliffs, and you can often see sea lions basking in the sun here. The town also has a few museums, art galleries, and trendy boutique shops.
2. Visit Joshua Tree National Park
For other-worldly views, visit Joshua Tree National Park. This wild place is perfect for camping, hiking, birdwatching, rock climbing, and stargazing. Here is where unique plants meet the desert, and you'll find spiky Joshua trees and towering rock hills amongst the barren landscape.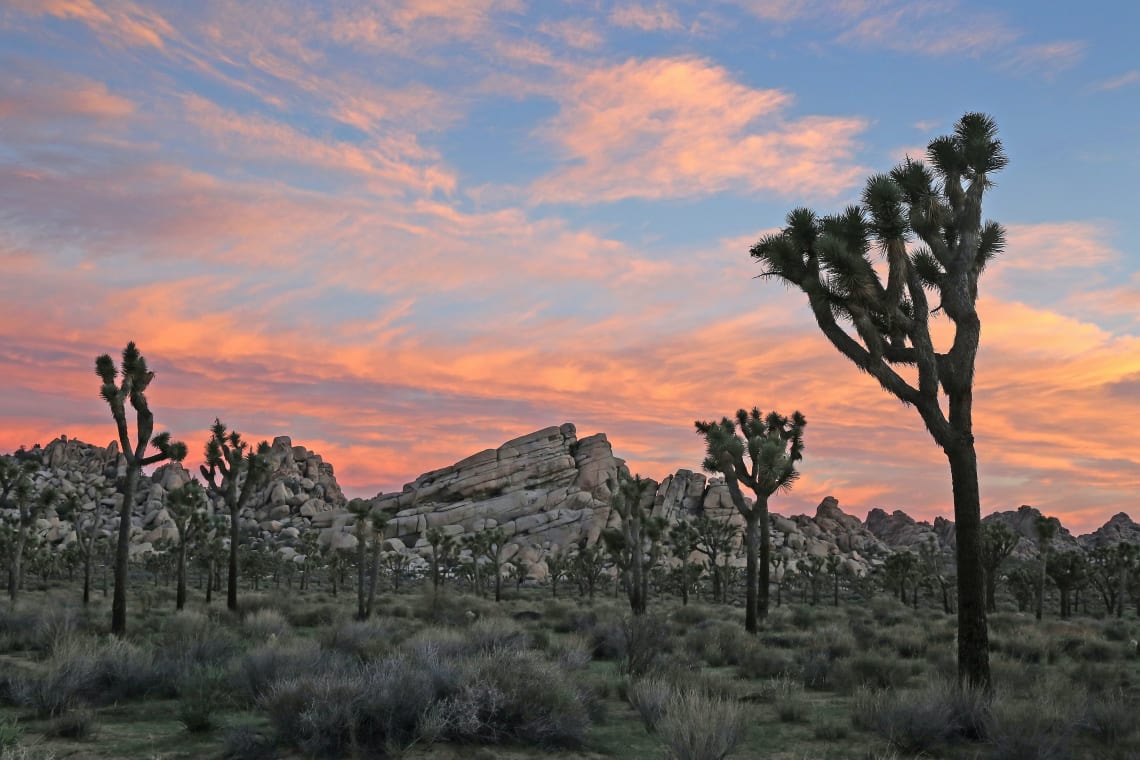 3. Tour the Los Angeles County Museum of Art
If you're a fan of visual art, visit the LACMA, in Los Angeles. It is one of the country's largest art museums and is home to lots of cool exhibits. This is one of the best things to do in Southern California when it rains.
4. Spend a day in Laguna Beach
Laguna Beach is one of the top coastal destinations in California. This small city, located in Orange County, is surrounded by protected wilderness so there is lots of nature to explore. There are plenty of hiking trails, hills and canyons inland, whereas the coast has lots of great surfing beaches, tide pools, and boardwalks.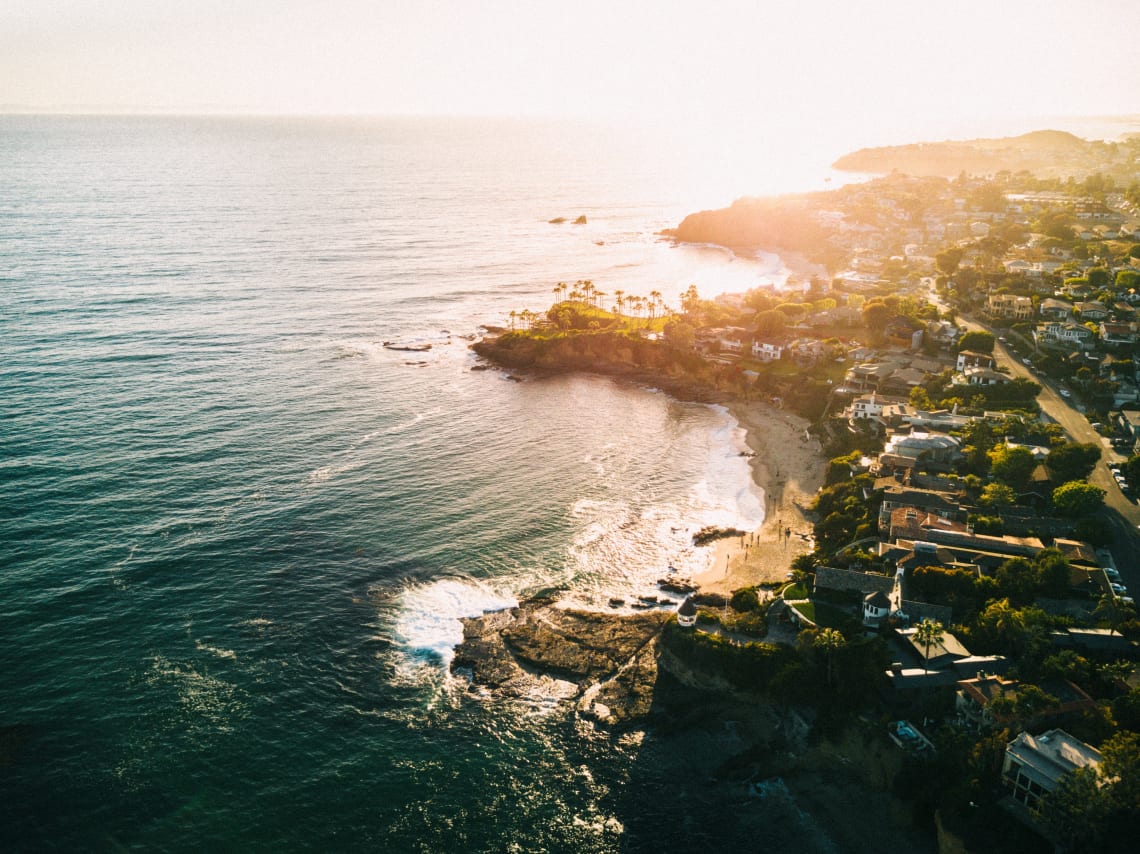 5. Hang out at Balboa Park in San Diego
Balboa Park is the heart and soul of San Diego. This gigantic public park is home to multiple museums, cultural buildings, theaters, and landscaped gardens. You can also visit the famous San Diego Zoo, go golfing or lawn bowling, ride a historic carousel, and more.
6. Take cool photos at Salvation Mountain
Another one of the coolest things to do in Southern California is visiting Salvation Mountain. This artificial mountain created by Leonard Knight sits in the middle of the desert and attractions models, photographers, and eager Instagrammers from around the state.
The hill is covered with paint, art, photography, and other random items. It is a colorful piece of art that helps inspire other creators every day.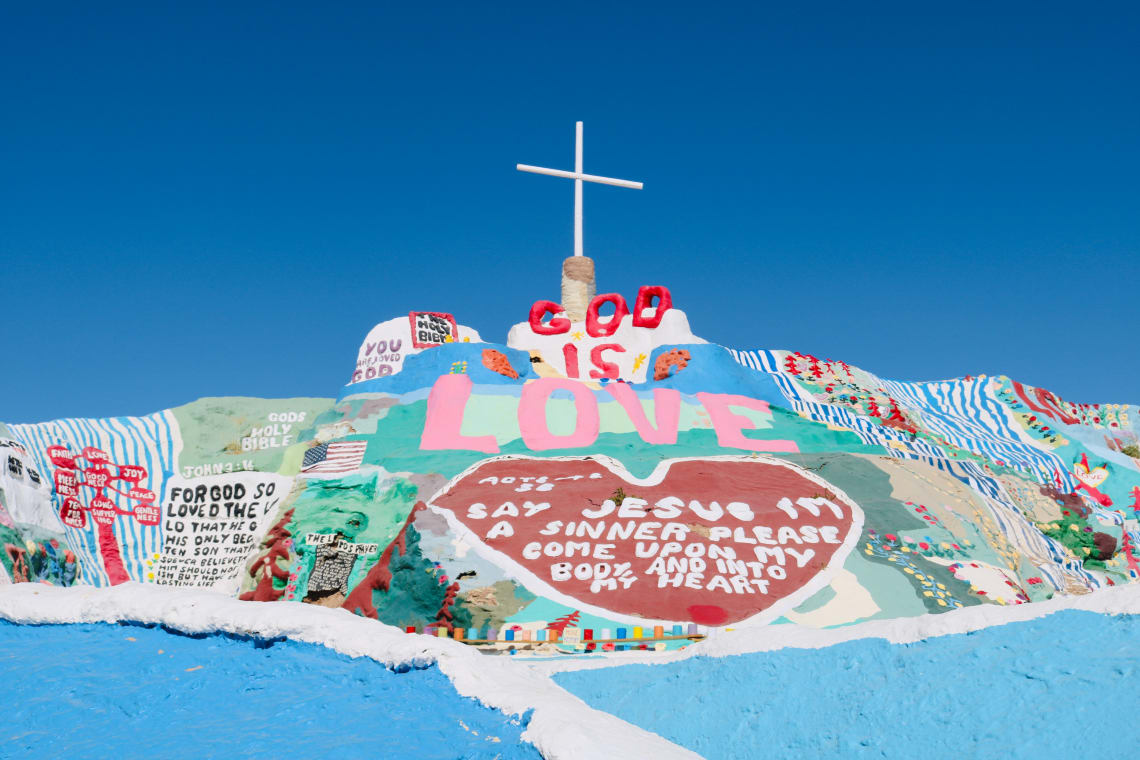 7. Wander through Santa Barbara
This coastal city is one of the most charming in Southern California. It has a Mediterranean vibe, with Spanish-style buildings and lots of historic landmarks.
While wandering through Santa Barbara, California, you can admire the architecture, go wine tasting, tour art galleries, visit the beach, hike in the Santa Ynez Mountains, and more.
8. Hike or camp in the Mojave Desert
As the third-largest national park in the USA, the Mojave Desert is massive. It is home to over 1.6 million acres, within which lie lots of mind-blowing natural sights.
You can see craters, sand dunes, lava tubes, and more in this protected area. Hiking and camping in the Mojave Desert are some of the more unique things to do in Southern California.
9. Embrace your inner child at Disneyland
Disneyland may be one of the USA's most famous attractions, and it's definitely one of the most fun things to do in Southern California.
Located in Anaheim, this larger-than-life theme park has all the rides, costumed characters, live shows, and parades your heart could ever desire.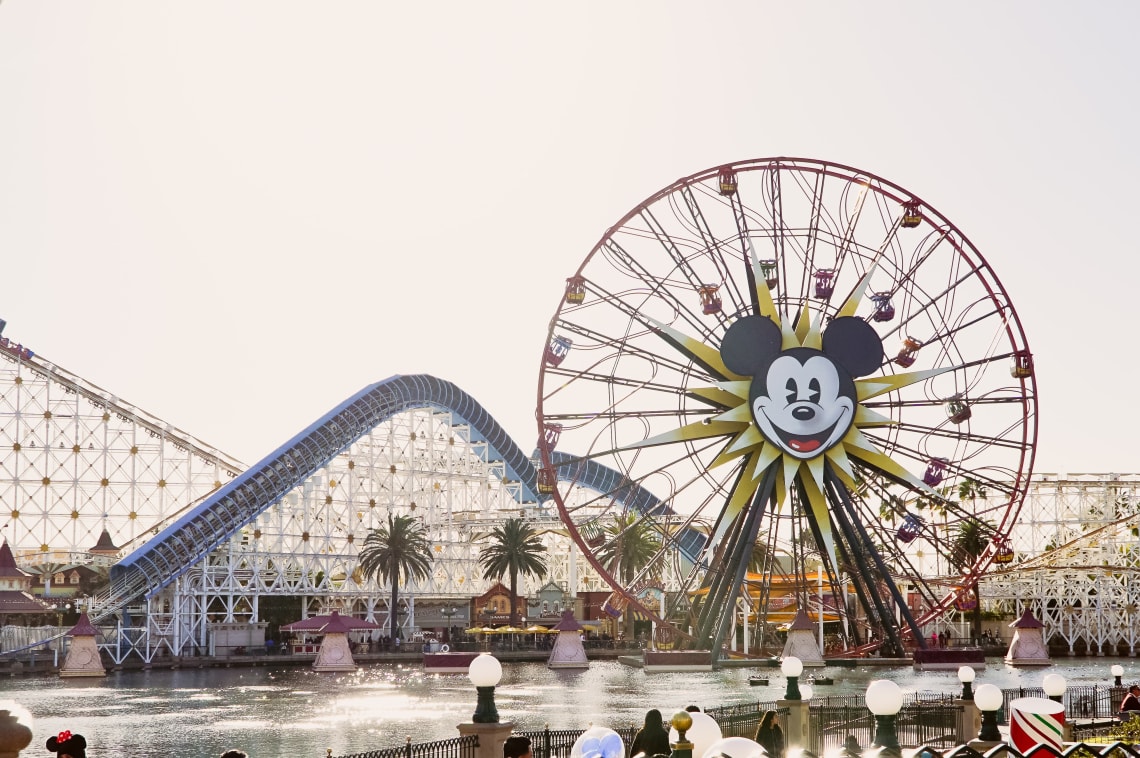 10. Sunbathe in Malibu
This celebrity-studded city near Los Angeles is one of those places that encompasses all the best parts of California.
There are gorgeous beaches for surfing, sunbathing, and whale-watching. There are fancy restaurants and shops, and you are likely to spot a famous person in Malibu.
You can also visit the nearby Santa Monica Mountains for hiking through canyons, wildflower and waterfall seeking, and vineyard touring.
11. Take a photo on Potato Chip Rock
This Southern California attraction has become more and more popular over the years, as it is a famous Instagram spot.
Just outside San Diego, you can embark on a challenging 8-mile hike through the wilderness until you reach the Potato Chip Rock. It's a super-thin slab of rock that sticks out like a potato chip, but it's strong enough to stand on.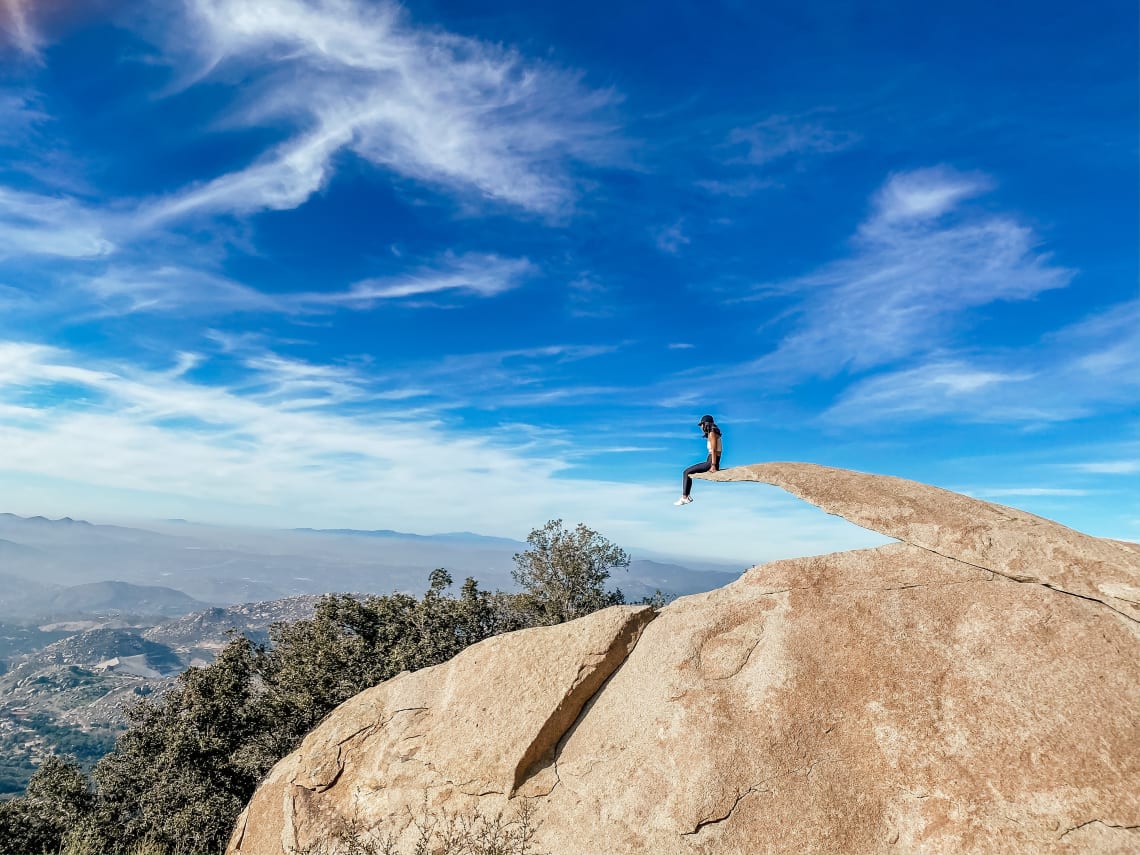 12. Explore Griffith Park
Griffith Park is one of the USA's biggest urban parks, so it is worth a visit if you're in LA. It is home to the Griffith Observatory, a hilltop structure that offers an incredible panoramic view of the city below.
The park also hosts the LA Zoo, a museum, and lots of lovely landscaped gardens for having picnics and relaxing.
Keep reading: Cheap CA vacations: the best free attractions and places to stay at
13. Hike to the Hollywood Sign
One of the most iconic things to do in Southern California is hiking to the Hollywood Sign. Mentioned in numerous songs and shown in countless films and movies, the Hollywood Sign in the Santa Monica Mountains is world-famous. Follow one of the hiking trails to the sign and enjoy an epic view of Los Angeles below.
14. Surf the waves at Huntington Beach
If you're a surfer, Huntington Beach must be on your to-do list in Southern CA. This beach has year-round waves and is home to the International Surfing Museum.
Even if you don't surf, Huntington Beach is still fun for swimming and playing beach sports, and Huntington Pier is one of the west coast's longest public piers. Stroll along the pier at sunset and enjoy the laid-back beach vibes.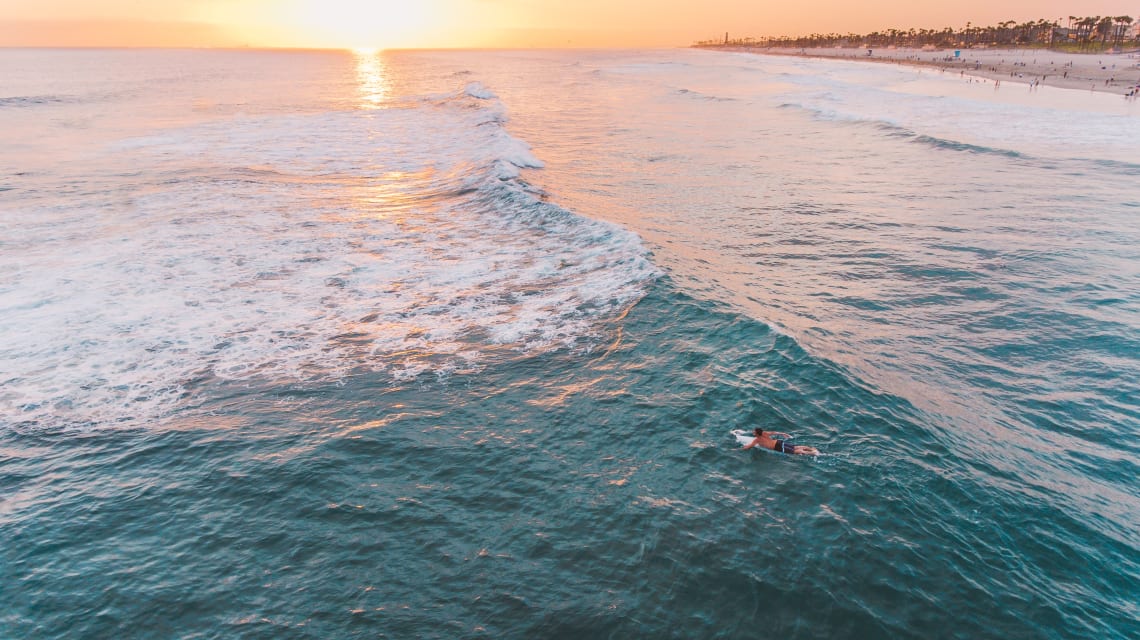 15. Hike through Runyon Canyon Park
Many would consider Runyon Canyon to be one of the best hikes in LA. It is located in the eastern Santa Monica Mountains and is close to the city. So if you want a quick visit to nature without lots of travel time, Runyon Canyon is perfect.
There are lots of different hiking trails, and Indian Rock is the highest point which offers a nice view of the city.
16. Visit the natural attractions in Death Valley National Park
This national park is located in the northern Mojave Desert, so you can visit both at the same time.
Death Valley is famous for being the hottest place on earth, as well as having some crazy natural sights. Highlights include the Mesquite Flat Sand Dunes, Zabriskie Point, and Badwater Basin salt flats. The latter is the lowest point in North America!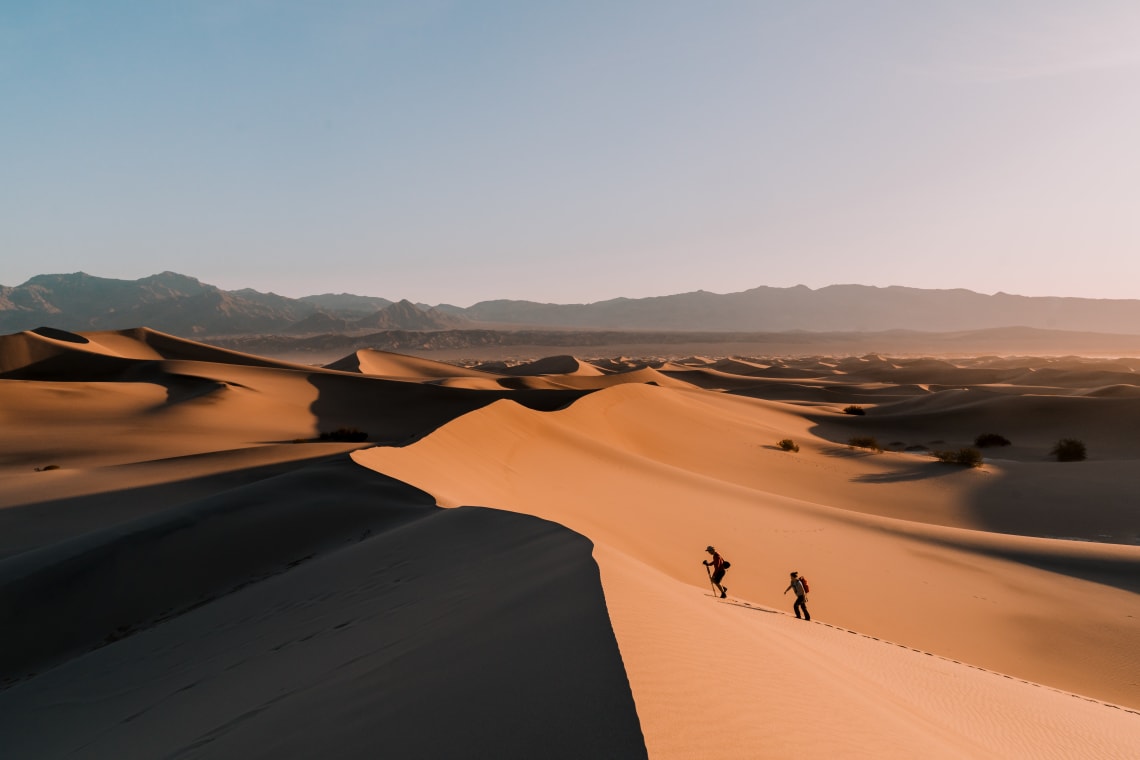 17. Sightsee in Solvang
This Danish-style town is not something you'd expect to see in the USA, but it resembles a true European town. Located in Santa Barbara County, Solvang has gorgeous Danish architecture, horse-drawn carriages, parks, gardens, pubs, and lots of interesting museums.
A visit to Solvang is one of the best things to do when it rains in Southern California. You can escape the rain in a cozy pub or museum, and just sit back and absorb the quaint European atmosphere.
18. Stroll along the Santa Monica Pier
One of Southern California's most popular spots, the Santa Monica Pier is truly iconic.
Home to an amusement park and scenic Ferris wheel, arcade games, shops, restaurants, and more, the pier is the hub of entertainment and tourism in Santa Monica.
It was opened in 1909, so even though it's modernized, it still has a rustic, historic feel.
19. Relax at Crystal Cove State Park
This lush state park is one of the nicest areas of natural beauty in Orange County, California.
With over 3 miles of sandy coastline, this is the perfect place to spend a weekend sunbathing, swimming, surfing, cycling, horseback riding, and relaxing in an adorable beach cottage.
20. Admire the mansions in Beverly Hills
It's a bit corny, but driving through the palm-tree-studded streets of Beverly Hills is one of the most fun things to do in Southern California.
This lavish neighborhood of Los Angeles is home to many celebrities and their magnificent houses. It's entertaining to just walk or drive through and gawk at all the wealth conglomerated in the area.
21. Do voluntourism in Souther California
Now you've seen unique things to do in Southern California, you may want a good amount of time to enjoy it. Traveling in the USA as a work exchanger is perfect for it.
A work exchange, also known as voluntourism, is a type of travel where you exchange your time and abilities for accommodation. You find a host who is looking for a certain kind of help, and lend them a hand for a limited number of hours per week. They provide you with a place to stay and other benefits.

See our top work exchange positions for you: