How to plan a solo trip in California: what to do and where to go by yourself
Discover how to plan the best solo trip in California, what to do, and where to go in this amazing US state!
9min
Planning a solo trip in California is not so easy. And the only reason is that there is so much to see and do, that you never know how to begin and in the end, you'll just want to do it all.
Another reason why it could be difficult is that sometimes solo travelers are a bit concerned and they wonder whether the destination they pick is good or not for solo trips. They wonder if it's easy to travel there and if there are activities that they can do by themselves. The answer, in the case of California, is definitely yes.
California is the perfect place for a solo trip and you don't have to be afraid of being alone or being bored. There are so many activities to do here and it's really impossible to get bored or to feel lonely.
We are talking about one of the most visited states in the US and one of the most lively places on earth. So no worries, the only thing that you have to be afraid of is having too much fun!
If you are looking for advice for your solo trip in California, you are in the perfect place. Keep reading to find out all you can do in this wonderful place.

Things to do alone in California
In California, you have plenty of choices about what to do if you are alone. In this state, there is everything: big and noisy cities if you are feeling lonely and you want to be surrounded by people; if you want to meditate and stay in peace there are several national parks to hike; you have the ocean if you love to swim, surf or just relax by the beach.
Now let's see in detail all the amazing things you can do on a solo trip in California.

Take a road trip
If you want to explore California in a deep way, without limiting your interest to the big cities, the best way to do it is by taking a road trip. You will need a car or a van, and you will be able to explore the place with more freedom, stopping wherever you want along the way and visiting the most hidden parts.
California is full of national parks, beaches, and nice places to visit, and some of them are impossible to reach without your own car.
Moreover, taking a road trip is a perfect way to explore a place as a solo traveler because you are totally independent and free and you really can go and stop wherever you want.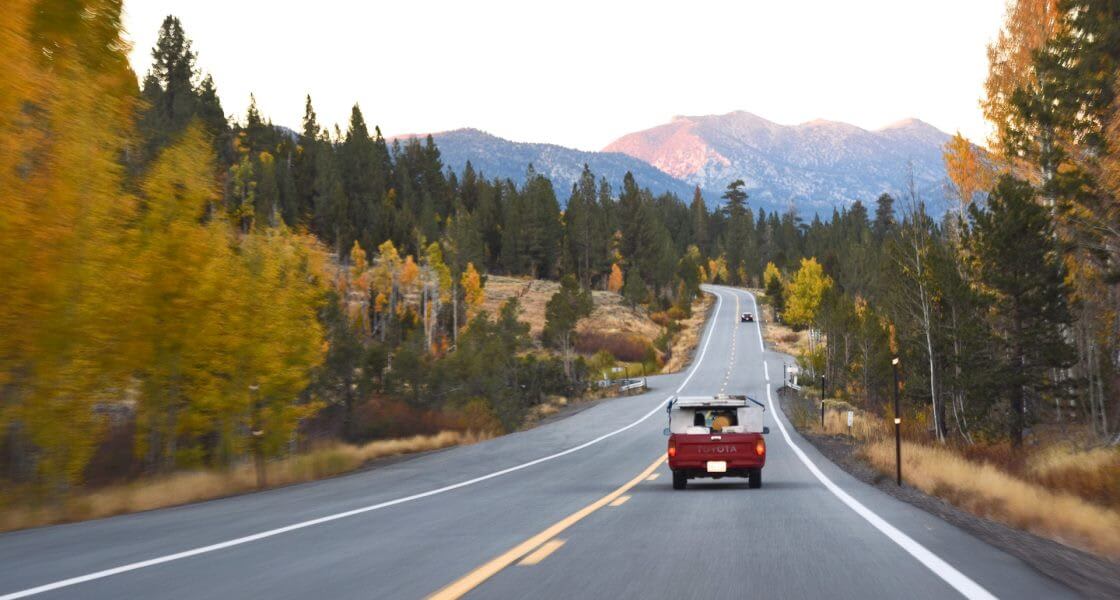 Go eating and drinking
If you are on a solo trip but you want to meet some people and you need a little bit of company, in California you don't have to worry about it, it is enough to go to a bar or a restaurant to eat and drink something and it's very easy to meet people.
In big cities like Los Angeles and San Diego, there are plenty of bars, pubs, restaurants, and places to go eating and drinking. They are full of people and other travelers who just want to have fun like you, so you'll make friends in no time.
It's impossible to be alone for too long in California if you like going to drink in bars. You will notice that suddenly you'll have the opposite problem, you'll be surrounded by tons of people!
Learn to surf
If you are keen on adventure and you want to experience new things, you could learn to surf. California is the perfect place to do it! They say it's the land of surf, and it's true.
You can try surfing basically in every beach town, and you'll meet some surfers at a certain point on every beach. It's like the national sport out there.
In a solo trip in California, learning to surf it's a good way to keep you entertained and maybe meet other people and make friends.
Once you know some basis of surf, you can enjoy even more all the beaches and the beach towns around California and enjoy the big waves.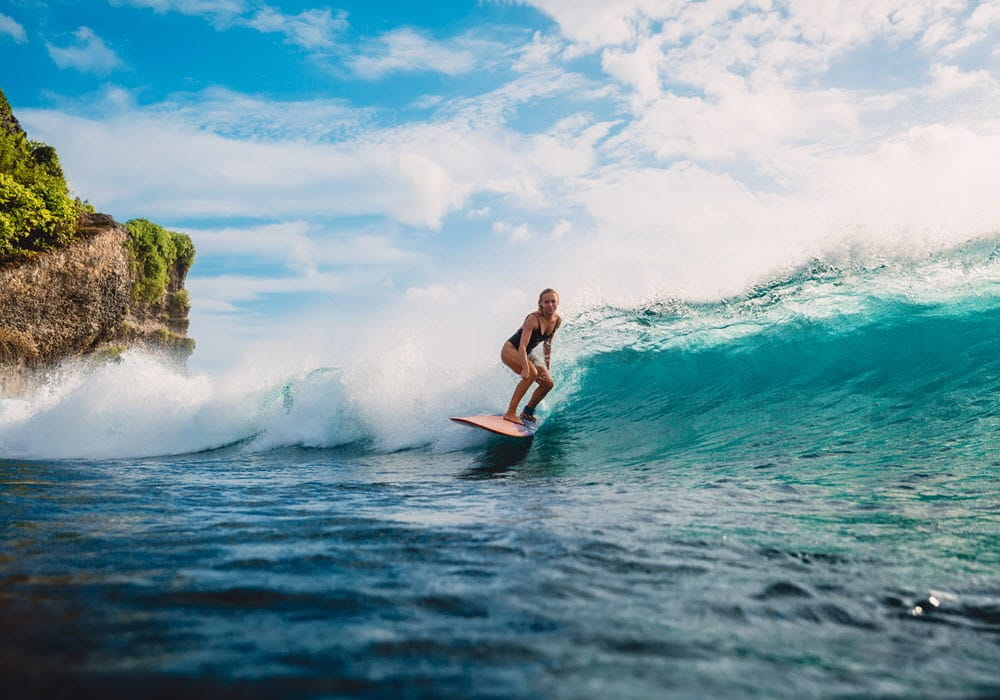 Visit a national park and go hiking
California is full of amazing national parks and for your solo trip, it's a good idea to visit some of them and go hiking. It can be a great way to be alone and in contact with nature.
Just to name some of the best national parks here, you have Joshua Tree National Park, Sequoia National Park, and the super famous Yosemite National Park. And there are so many more.
You just have to choose, or maybe if you have enough time you can go hiking in all of them. And you don't need any company to go hiking in a national park, on the contrary doing it by yourself can be a deeper experience because you can be more in contact with nature without any distractions and enjoy the place at its fullest.
Do a work exchange
Maybe you never considered doing a work exchange during your travels, but you should start now, and your solo trip in California is the best moment to try this experience.
Let me tell you how it works and let me introduce you to Worldpackers, the best platform to use. A work exchange basically means volunteering, so you work some hours per day in a place and they give you in exchange free accommodation, and sometimes free board.
Worldpackers is a platform in which you can find volunteering positions all around the world. California can be a very expensive destination, especially in terms of accommodation, so volunteering there means saving lots of money to be used for other things like visiting and hanging around. It's a very good deal, isn't it?
And I have other great news for you: Worldpackers is full of volunteering positions in California, so you just have to choose what you want to do and the place you want to go, and that's it.
Also, volunteering it's very good for solo travelers because you meet other travelers from all over the world and you make so many friends. If you want to meet people, there is no better way.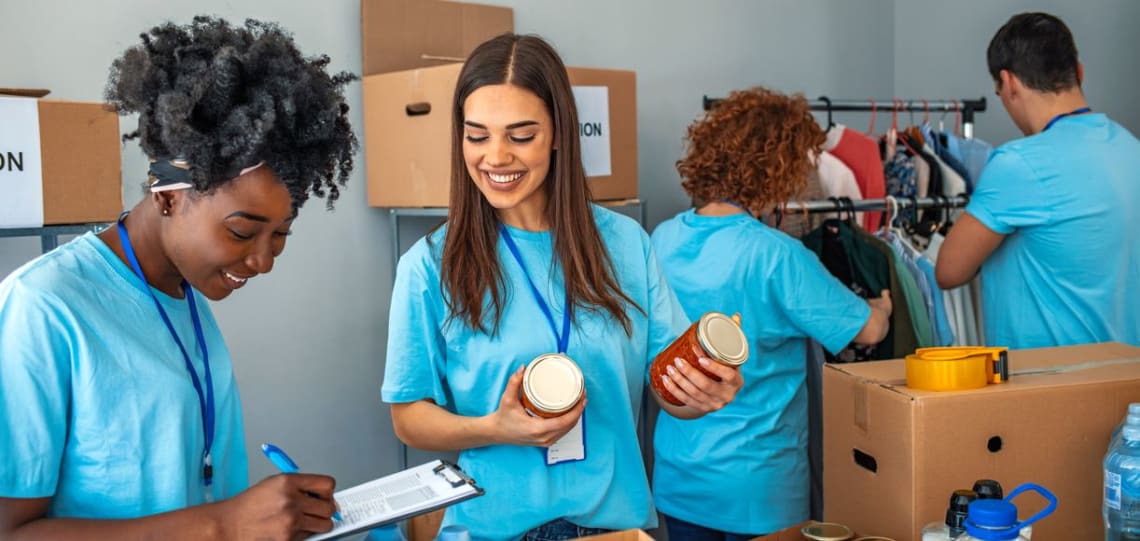 Solo trip in California: where to go
We talked about all the great things that you can do during your solo trip in California, and now it's time to talk about all the amazing places where you can go.
We will see 10 beautiful places that cannot be missed in the perfect solo trip in California.
1. Yosemite National Park
Yosemite National Park is a must if you are visiting California. This national park is a gem, full of waterfalls, lakes, and scenic views. You can really be in contact with nature and breathe extreme peace while here. It's one of the places that touch your soul and it's perfect for a solo trip.

If you want to leave a unique experience, you can try volunteering very close to the park.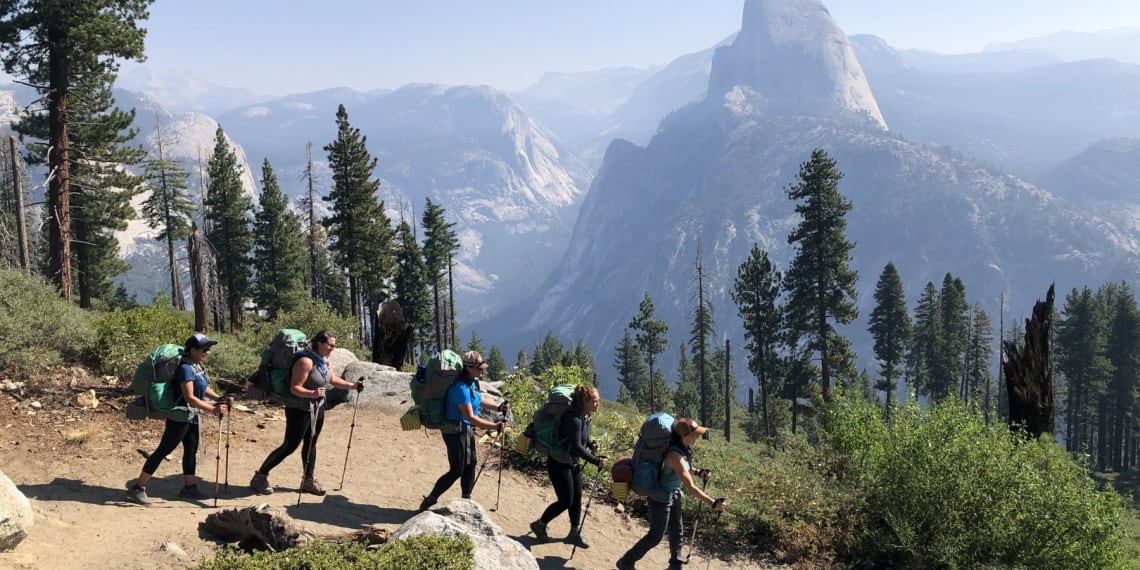 2. Death Valley
Death Valley is a surreal place. One of the hottest places on Earth, it's perfect for a road trip because it would be very hard to be outside for too long, due to the very hot temperatures, but it's a place you have to visit, even for just a quick glimpse.
3. San Francisco
San Fransisco is one of the most famous and visited cities in California. It's full of nice neighborhoods, things to see and do, like visiting Alcatraz or the Golden Gate Bridge to take one of the most famous pictures of all the US, and chilling in some good cafés. You can't miss San Francisco during a solo trip in California.
San Francisco is famous also to be very expensive, so maybe you would like to volunteer there to save money. Worldpackers has plenty of positions in San Francisco.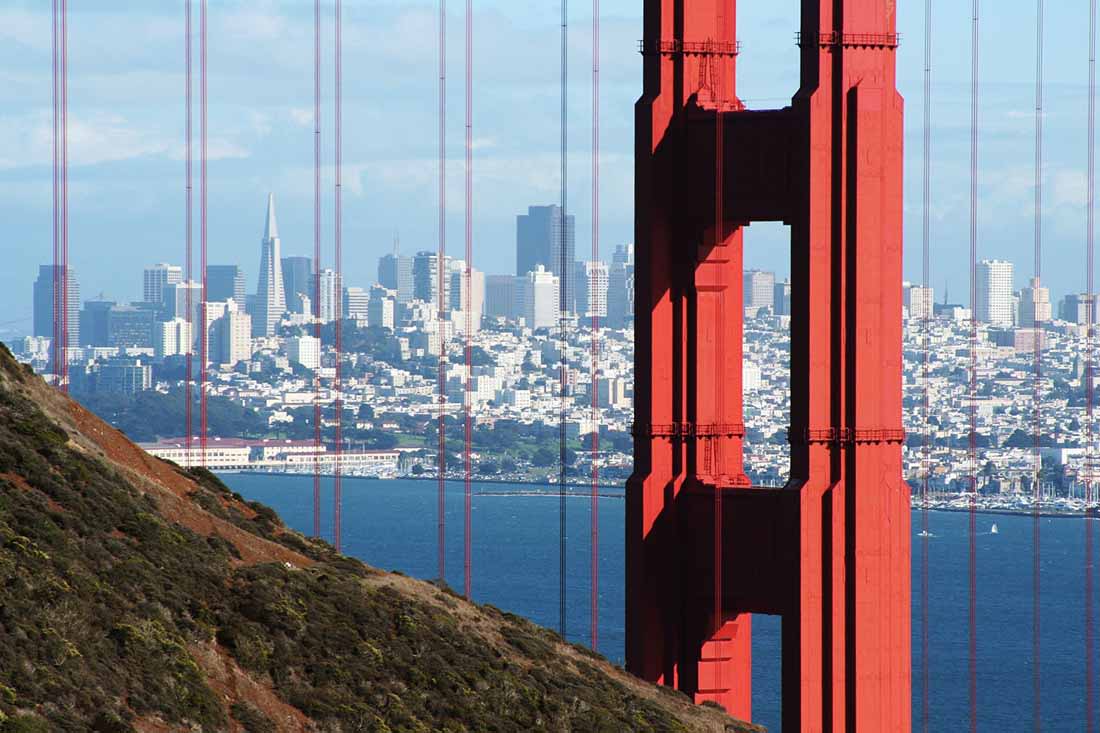 4. Highway 1, Big Sur
There is no better place to have a road trip in California than the Big Sur. From the iconic and scenic Bixby Bridge to Highway 1, part of the amazing Pacific Coast Highway, driving this road is really unique. Make sure you can stop along the way and enjoy the views, and don't forget to take lots of pictures.
This road goes from San Diego until north of San Francisco, which is quite long but it's worth every mile.
5. Los Angeles
Los Angeles is the queen of California. The main city, the hub for almost every traveler, a place you can't miss. It can be very noisy and busy, but so full of things to see and to. This city is huge, and you can find so many suburbs that deserve a visit, like Santa Monica, Malibu Beach, and Venice Beach.
You should also visit Beverly Hills and feel like a celebrity for a while, and do the hiking to reach the famous Hollywood Sign. There is so much to do in LA, you could easily spend weeks there.
If you want to stay in LA as much as possible without spending all your money on accommodation, consider volunteering there, there are lots of positions available.
6. San Diego
San Diego is an amazing beach town in California. It is known for having the best weather in all of California and it's a perfect spot to surf.
It is full of ok parks if you want to be in peace but also full of bars and restaurants if you need social life and people. It's a good place for everyone. You should definitely add it to your solo trip in California because it's really perfect for solo travelers.
If you want some company and to save money in the meantime, you can volunteer in San Diego, choosing among so many different positions.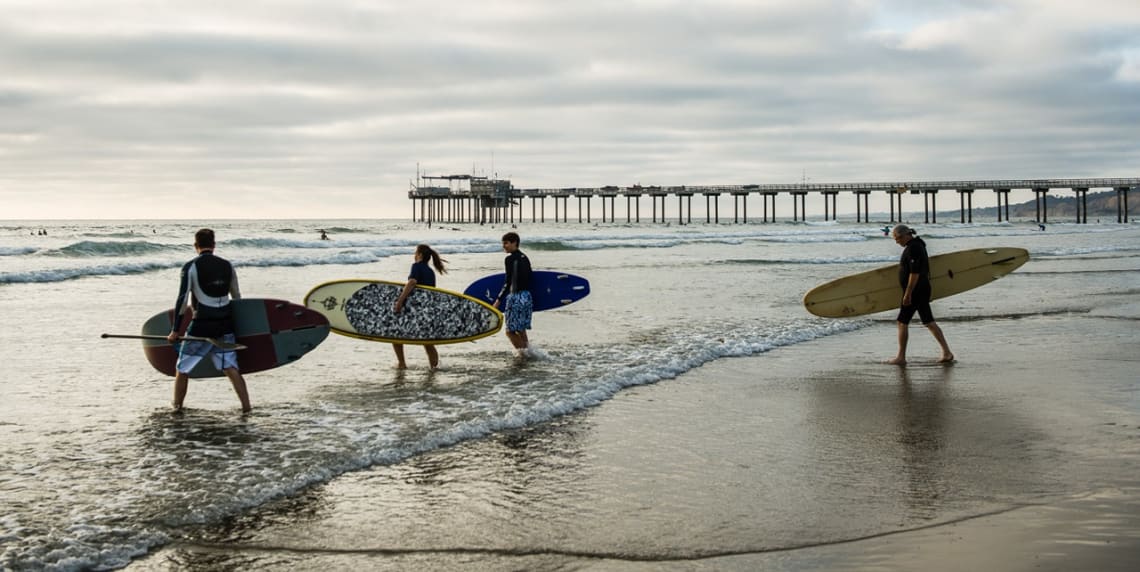 7. Sequoia National Park
If you want to see the biggest trees in the world, Sequoia National Park is the place. It's not too far from Yosemite, which makes it perfect to be done on a road trip together with the other park.
The trees in this park are stunning, so big, tall, and large. Impossible to be described in words, you have to see them.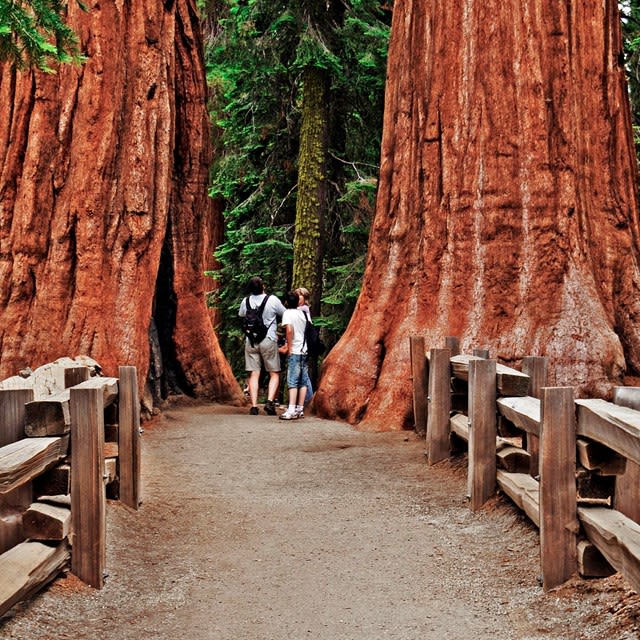 8. Joshua Tree National Park
Joshua Tree is a very particular national park and you can't miss it on a solo road trip in California.
It's a mix of different ecosystems and it's very unique that some plants and animal species could survive in such a desert place. Go and see it with your own eyes.

9. Sacramento
Although Sacramento is California's capital city, it's not the first city that comes to travelers' minds. They usually all go to San Diego or Los Angeles because they think that the capital has nothing interesting to offer. But this is wrong.
Sacramento is full of history and a very interesting place to see, especially on a solo trip. You could go by yourself to discover the history of California and explore very ancient buildings. It's the perfect trip to be alone without distractions and concentrate on all the history that you are going to learn in Sacramento.
10. Universal Studios Hollywood
There is no better way to have fun during a solo trip than going to a theme park, and Universal Studios is maybe one of the best in the world.
Located in Los Angeles, it's a place that is worth visiting if you want to have fun and find lots of activities to do and things to see. You can have a deep look into the sets of some of the most famous series and movies in the world and discover all the secrets behind them, and more. It's the perfect place for a solo traveler.
I hope this article about what to do on a solo trip in California is useful to you and gives you all the inspiration you are looking for to pack your things and leave for a solo trip, because there is nothing to worry about, you will have the best time of your life for sure.

And now you also know how to save money on accommodation and meet lots of new friends by volunteering with Worldpackers. All you have to do is subscribe to one of the plans on the platform and you can start applying to all the positions that you like. And then…pack, and just leave for the best trip ever!
Maybe you could find some more inspiration by reading other articles from Worldpackers community:
The 21 best things to do in Southern California, USA

Top 6 cheapest places to live in California, the Golden State

Cheap CA vacations: the best free attractions and places to stay at