Beach towns in California: a guide to the top 15 best
Read this article to find out the best beach towns in Southern and Northern California, the place of surf, sun and fun.
6min
Everybody knows California for its stunning beaches, it is not a secret that this USA state is the paradise for all the beach lovers out there. Sunny for most of the time, kissed by waves all year round, California is the place to pick if you want to enjoy a beach vacation.
And the other cool thing about California is that beaches are usually located close to big and amazing cities. That's why beach towns in California have become so popular and famous.
In this article we will discover in details all the best beach towns in California, and a way to enjoy them without spending tons of money, in a very backpacker style.
15 Best beach towns in California
California is one of the biggest states in the US and that's why there are plenty of beach towns.
When we talk about beach towns in California, we usually split the country into Southern and Northern part, just to clarify better their location.
Check the list of the 15 best beach towns in California, and then read the descriptions about each one of them in details in the following paragraphs:
1. Malibu
2. Venice Beach
3. San Clemente
4. Monterey
5. Santa Cruz
6. Mile Rock Beach
7. Laguna Beach
8. Capitola Beach
9. Cayucos beach
10. Morro Bay
11. Montecito Beach
12. Bondega Bay
13. Mendocino Beach
14. Glass Beach
15. Trinidad Beach
Now, if you are a passionate traveler but you have a low budget, you are probably thinking about how much you would like to visit these beach towns but at the same time you are concerned because California is known to be an expensive place.
You don't have to worry about budget. Let me introduce to you Worldpackers, the platform that changed forever the way of traveling of thousands of backpackers.
Worldpackers is a platform in which you can look for volunteering positions all around the world. You can apply, and in exchange for some hours of help and work per day, you get free accommodation, and sometimes free board. This is a very good deal, isn't it?
And Worldpackers is perfect when the places you want to visit cost too much in terms of accommodation, like California. I have some good news for you: Worldpackers has a lot of positions in California. So keep reading this article to discover the best beach towns and get ready to pack your things and make your dream come true.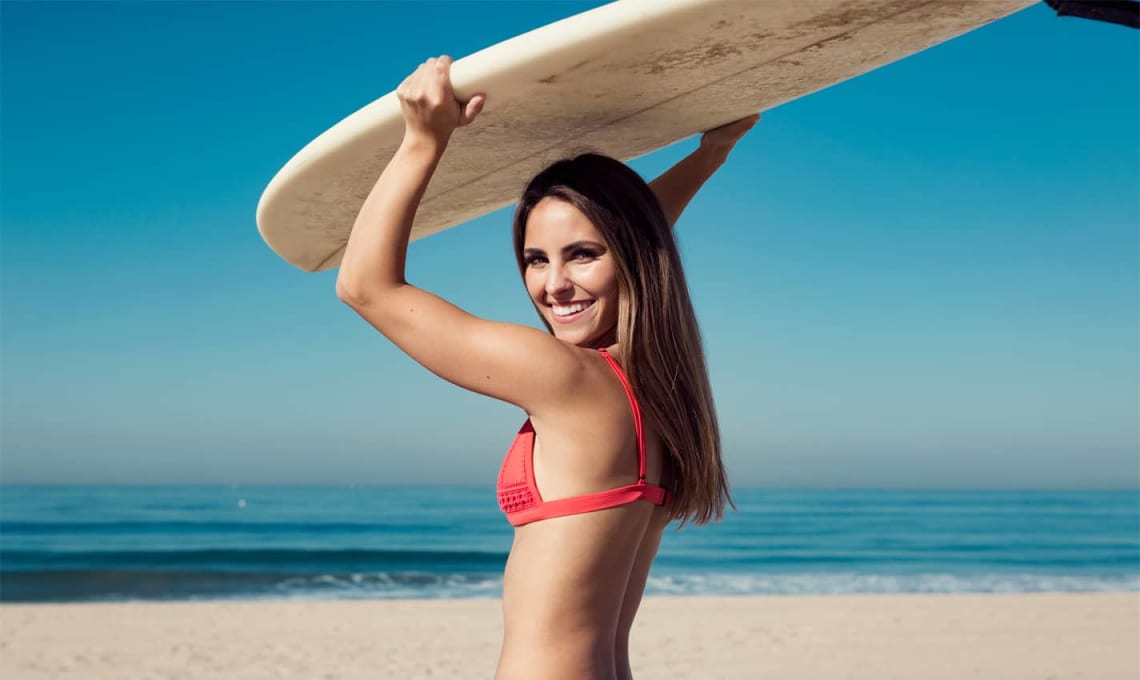 Best beach towns in Southern California
There are no doubts, the best beach towns in California, and the most famous ones are located in the Southern part of the State.
Let's see some of them into details.
1. Malibu
Malibu is one of the most famous beaches in California and in all the United States. Maybe because it is so popular between Hollywood celebrities on their free time, or maybe because it is simply amazing, no matter what. Totally worth a visit.
It is really good even for its position, so close to Los Angeles. You can't miss it if you are visiting LA. And if you are afraid of spending too much money in this expensive city, you can try to apply to one of the many volunteering positions Worldpackers offer in LA, and go off to Malibu in your free time. Sounds good?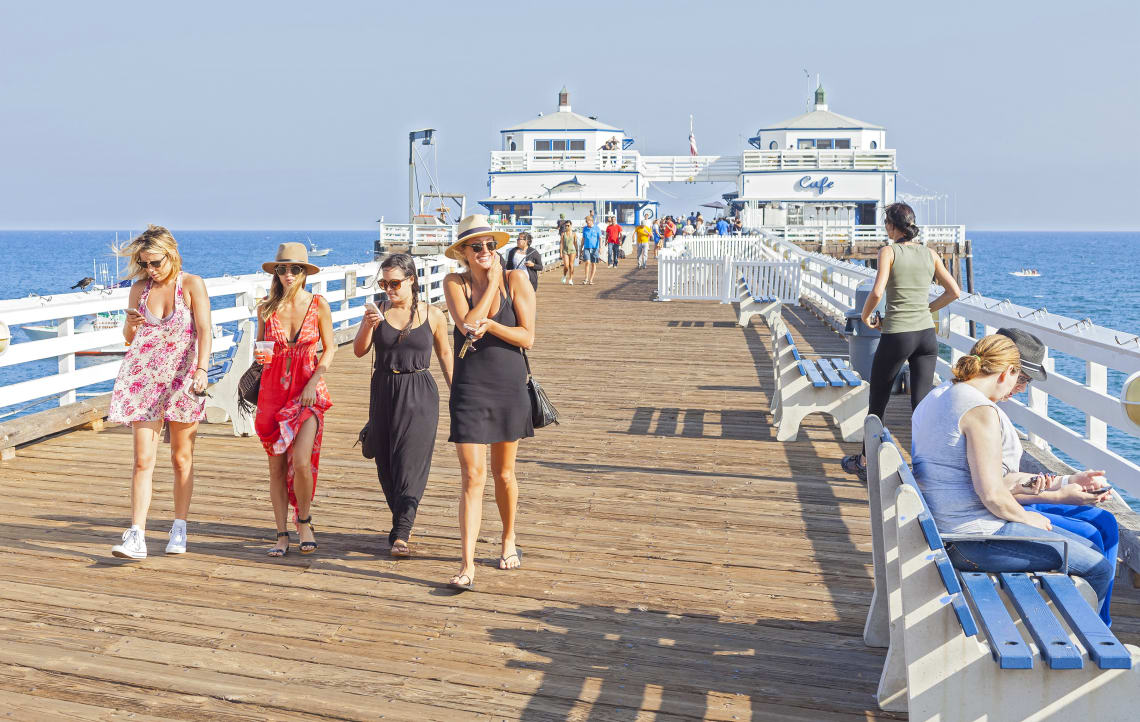 2. Venice Beach
Venice Beach is another good and very famous place to visit, not so far from LA. It is full of fancy restaurants and bohemien cafès, and of course it's a great place to do shopping.
You will fall in love with all the shops and street art, for sure.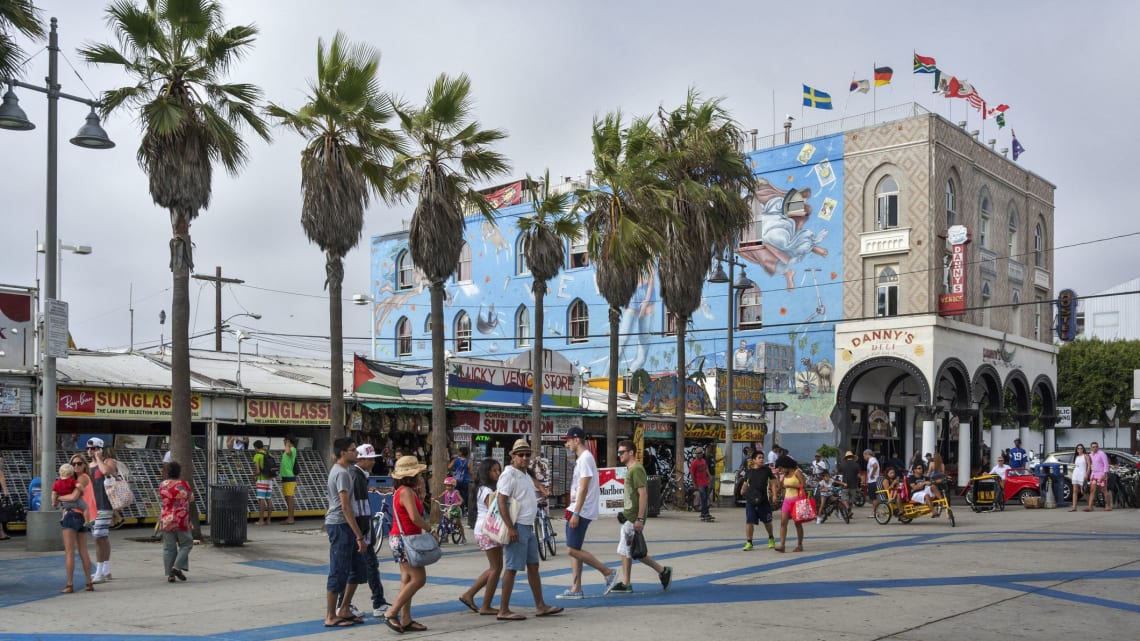 3. Santa Monica Beach
Santa Monica is a really amazing beach town, famous for its pier, its colours and its nightlife.
It is the right beach to go if you are looking for fun and not only for relax.
And maybe you can spot some celebrities, they really like this place too.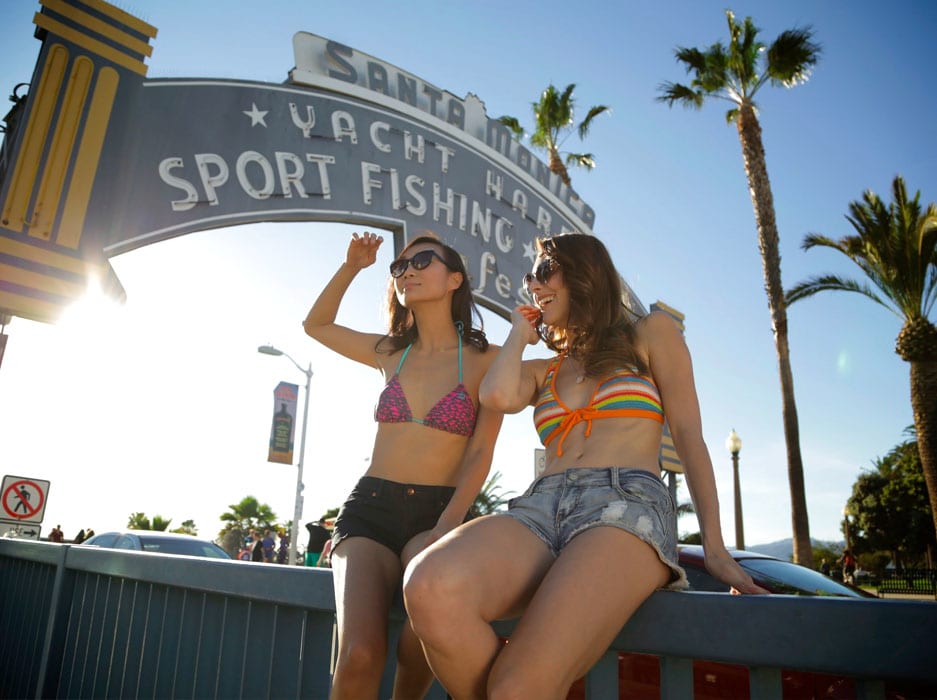 4. Pacific Beach, San Diego
San Diego is an amazing beach town, you should definitely visit it! It is close to a lot of great beaches, life Pacific Beach, where you can relax, sunbath and enjoy the waves.
You can save money on accommodation volunteering in San Diego with Worldpackers.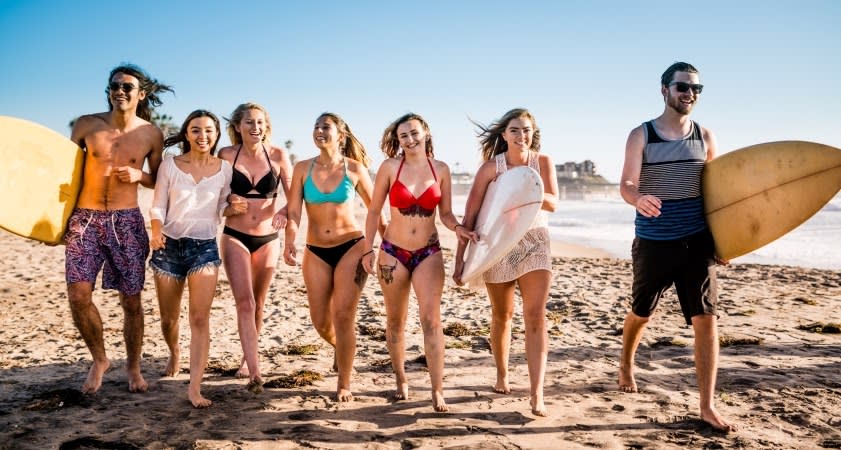 5. Santa Cruz Beach
Santa Cruz is a famous beach town if you love surf. If you are looking for great waves on the South of California, this is the place for you. Just rent a board and enjoy your time.
Worldpackers has some positions in Santa Cruz, like this one, you can have a look and take your chance to meet other travelers, work some hours and get free accommodation.
6. Mile Rock Beach
If you are looking for a scenic beach, you should have a look to Mile Rock Beach. It is really close to the amazing San Francisco and you can have an amazing view of the Golden Gate Bridge from this beach.
Try to have a look to Worldpackers positions in San Francisco because it's a really expensive city, and volunteering there you can save a lot of money.
7. Laguna Beach
Laguna Beach is another beach town to add to this list. It is located in the Orange County, and it's one of the most beautiful beaches in this area.
It has an amazing sea and it's surrounded by pretty beach villas all around. It is really a place to see, the only problem is that you would like to move there after.
8. Capitola Beach
Capitola is a very pretty beach town, famous for its colourful houses located just on the beach.
You can really take wonderful pictures there, and if you are more a sporty person, you can try surf, the most popular activity in this beach.
9. Cayucos Beach
Cayucos is another really nice beach town in Southern California. Not only for its hispanic name, but also for its scenery, it seems like you are in another more exotic country.
It could be because of the mountains that it has as a background, and once you have seen them, you will really fall in love.
10. Morro Bay
If you want to visit the best beach towns in California, you can't skip Morro Bay. It is really scenic, it's a wonder.
If you love wild places instead of crowded beach towns, you will definitely love this place.
The best thing to do is to bring your camera and take all the best photos you can, the big rock in the beach will be your model.
11. Montecito Beach
Montecito is a beach town close to the city of Santa Barbara. It is not as famous as other ones, but it's really pretty and it's cool to pick it if you want to avoid the crowd of other beaches.
You can include it in your road trip starting from LA and ending in San Francisco, it is just a good stop along the way.
Best beach towns in Northern California
If you prefer wild places instead of famous and fancy ones, maybe you could find some interesting beach town in the Northern part of California, because they are usually less crowded and more naturalistic.
12. Bondega Bay
Bondega is a really scenic beach, with all the rocks and the hills in the background.
If you are looking for a quiet place, this is the place for you. It is close to the main city of Santa Rosa.
13. Mendocino Beach
Mendocino is located more in the North, and it is a place full of things to do and see. It is not the beach town you are looking for if you want a fancy experience like in the South, but it is perfect if you love scenic views and hiking.
There are lots of hiking trails with sea view and the cliffs are spectacular.
14. Glass Beach
If you go north from Mendocino, you will find Glass Beach. Prepare to be astonished.
It is a really particular beach, and the name can suggest why. There is no sand, but a sort of marine glass, which makes it so interesting and scenic.
It is a place you have to see.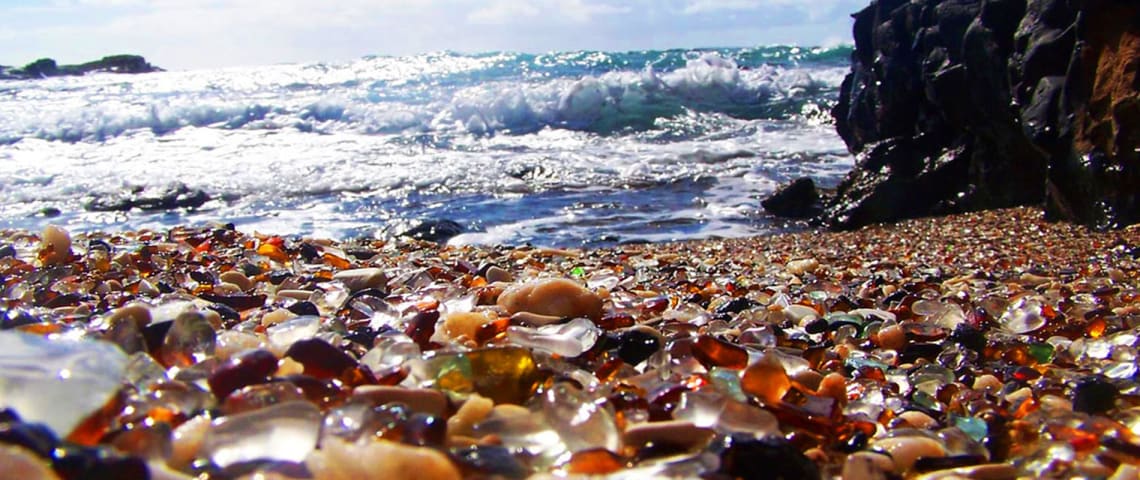 15. Trinidad Beach
Trinidad Beach is another wild beach in the north, if you want a quiet place you have to come here. You can do some hiking in the area and maybe take a boat trip to one of the close islands.
It's a good place for a couple travel or a family travel.
Now you know the best beach towns in California, and you have plenty of choice, depending on what you are looking for.
And you don't even have to worry about the expensive prices of accommodation in California, because you know that you can get it for free just volunteering with Worldpackers.
All you have to do is to subscribe to one of our plans and start to apply to all the positions that you like. And then, pack your things and have the time of your life.
Maybe you could find some inspiration reading other articles from Worldpackers community:
The 21 best things to do in Southern California, USA

Cheap CA vacations: the best free attractions and places to stay at

Top 6 cheapest places to live in California, the Golden State