How to find unique accommodation anywhere
Discover how to find unique accommodation and unusual places to stay anywhere. Make your travels more memorable by resting your head somewhere interesting.
5min
It's commonly accepted that changing your perspective can change your life.
Well, changing your accommodation will inevitably change your travel experience (and maybe just your life in the process).
When you stay in unique accommodation, you open yourself up to a new perspective on the destination you're exploring.
Sometimes, that means literally seeing a different view of the city.
Other times, it means shifting your mindset to better match the local one.
I'm here to tell you that there are rich, vibrant accommodation experiences outside of the cookie-cutter hostels and boring budget hotels.
More importantly, I'm here to tell you how to find them.
Finding unusual places to stay is an art form.
I won't tell you that finding interesting accommodation is easier than showing up to the nearest chain hotel, but I will give you some actionable ways to seek out unique places to stay regardless of where in the world you hope to rest your head.
How to find unique accommodation anywhere
Here are a few useful suggestions and some travel hackings for how to find and book alternative places to stay just about anywhere.
1. Go glamping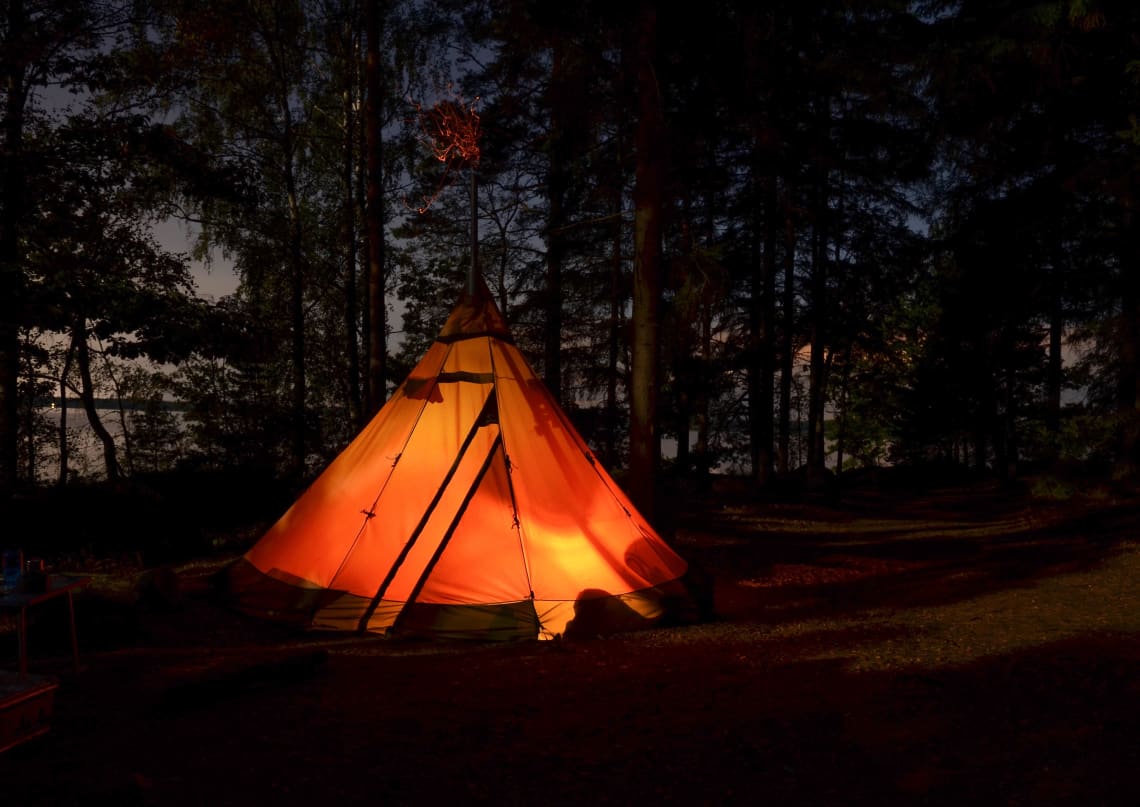 Sometimes seeking out unique accommodation means sacrificing a few creature comforts.

You may have to shower outdoors, bundle up a little warmer, or share some spaces with others, but glamping (or glamour camping) might be the perfect way to experience your destination.

Glamping comes in many forms. It could mean anything from yurts to heated cabins or teepees or raised "cowboy" tents.
Glamping is particularly ideal if you're drawn to a certain destination for it's natural beauty.
I take my own advice to glamp often. I've slept in a tiny house in the country and a cowboy tent in the desert and a heated yurt on a mountain.
Each quirky accommodation and glamping experience encouraged me to interact with nature more deeply in each destination.

There are many great sites to find glamping opportunities in your chosen destination, but Glamping Hub is a good start.
2. Think traditional
It may seem counterintuitive to "think traditional" when you are seeking out alternative places to stay, but hear me out.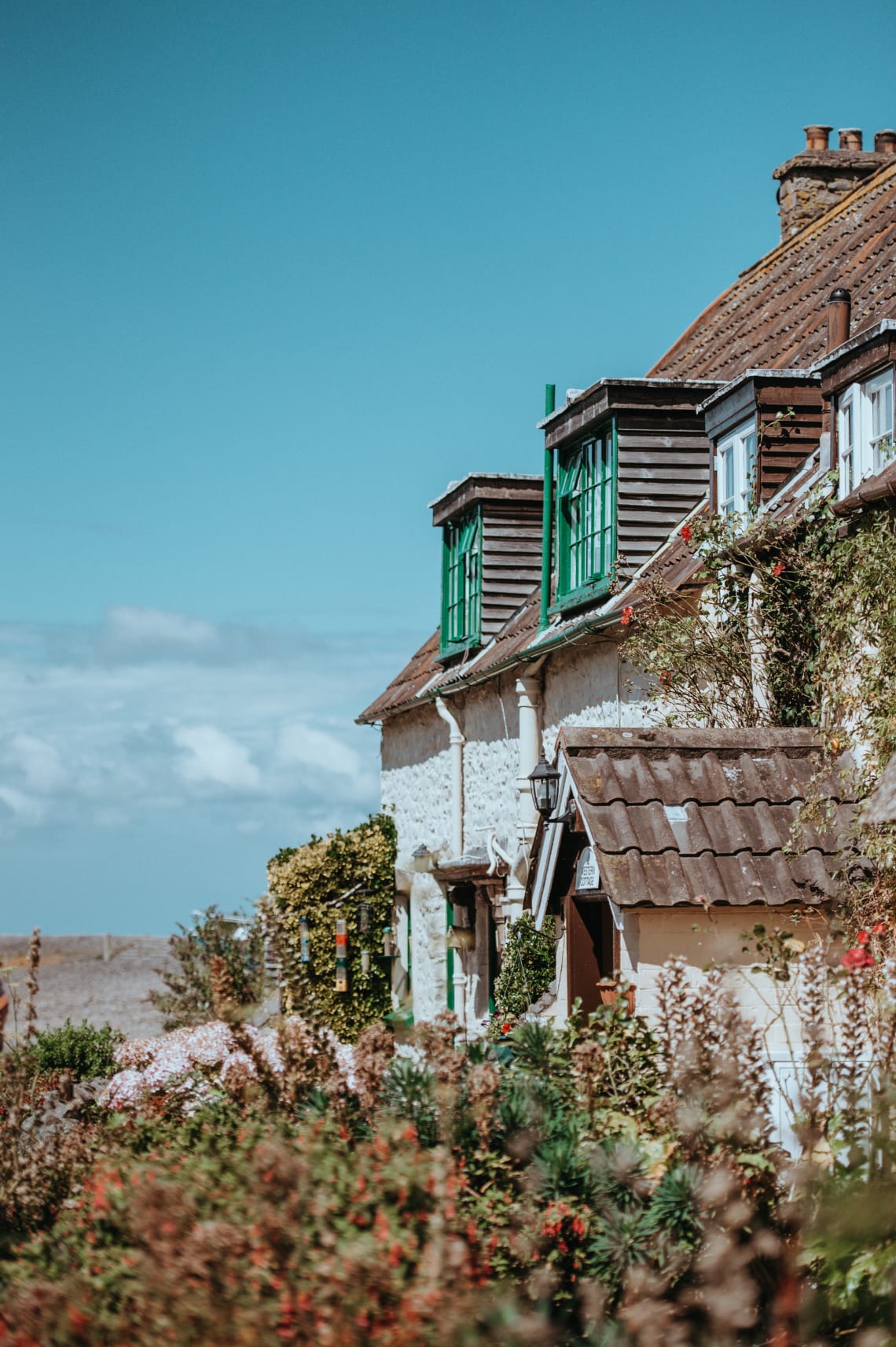 Think of the traditional culture wherever you're traveling to. Where did they sleep? What type of housing did they live in?
Let this historical and cultural research direct your accommodation search.
I've found myself in a quaint English cottage in the Cotswolds after a little research like this. We were the only non-locals enjoying a pint at the one and only pub in the village and even retrieved our chilled milk for coffee and tea in the morning from a nearby stream.
I wouldn't have had even a sliver of that memorable travel experience without staying in a traditional English cottage. It was this one on Airbnb by the way!
3. Utilize Airbnb's filter tools
Speaking of Airbnb...
Airbnb is probably the most well-known way to find unique accommodation anywhere. While it definitely has its faults, and you should always read reviews carefully, Airbnb can be a very easy and occasionally budget-friendly way to both find unusual places to stay and save money while traveling.
You'll naturally find comfortable apartments and houses just about anywhere on Airbnb, but there are some secret tips to improve your luck in finding unique places to stay.
When searching for a place on Airbnb, click on filters then scroll down to "property type." You'll find everything from lofts to chalets to villas there.
You can even take it one step further and scroll down to "unique homes." Here you'll find tree-houses, dome houses (like the one featured above), trains and castles (and just about everything in between).
4. Ask your travel friends
The internet is an amazing tool at our disposal, but there is still nothing better than first hand experience.
If you are really hoping for unique accommodation that knocks it out of the park, ask your friends!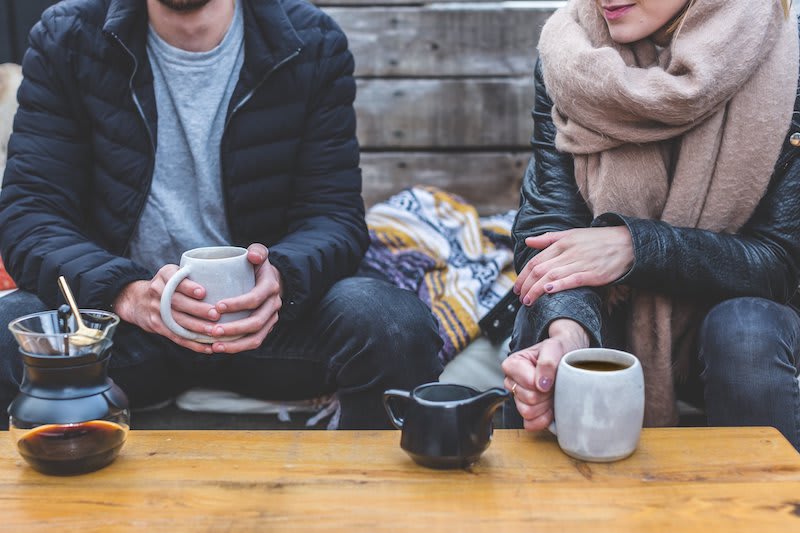 They just might know a great little spot that the internet hasn't overexposed yet. If they don't? Maybe they know someone who does.
I took my own advice recently and found a beautiful hostel in Indonesia that offers free yoga every single day. Please and thank you.
You may also find a couch to crash on this way. If you're open to that type of occasionally odd places to stay, also check out Couchsurfing.
5. Don't rule out hostels
Sure, there are boring and basic hostels everywhere. There are also really beautiful hostels that offer special amenities, interesting facilities, and a unique place to stay.
Give those ones a chance.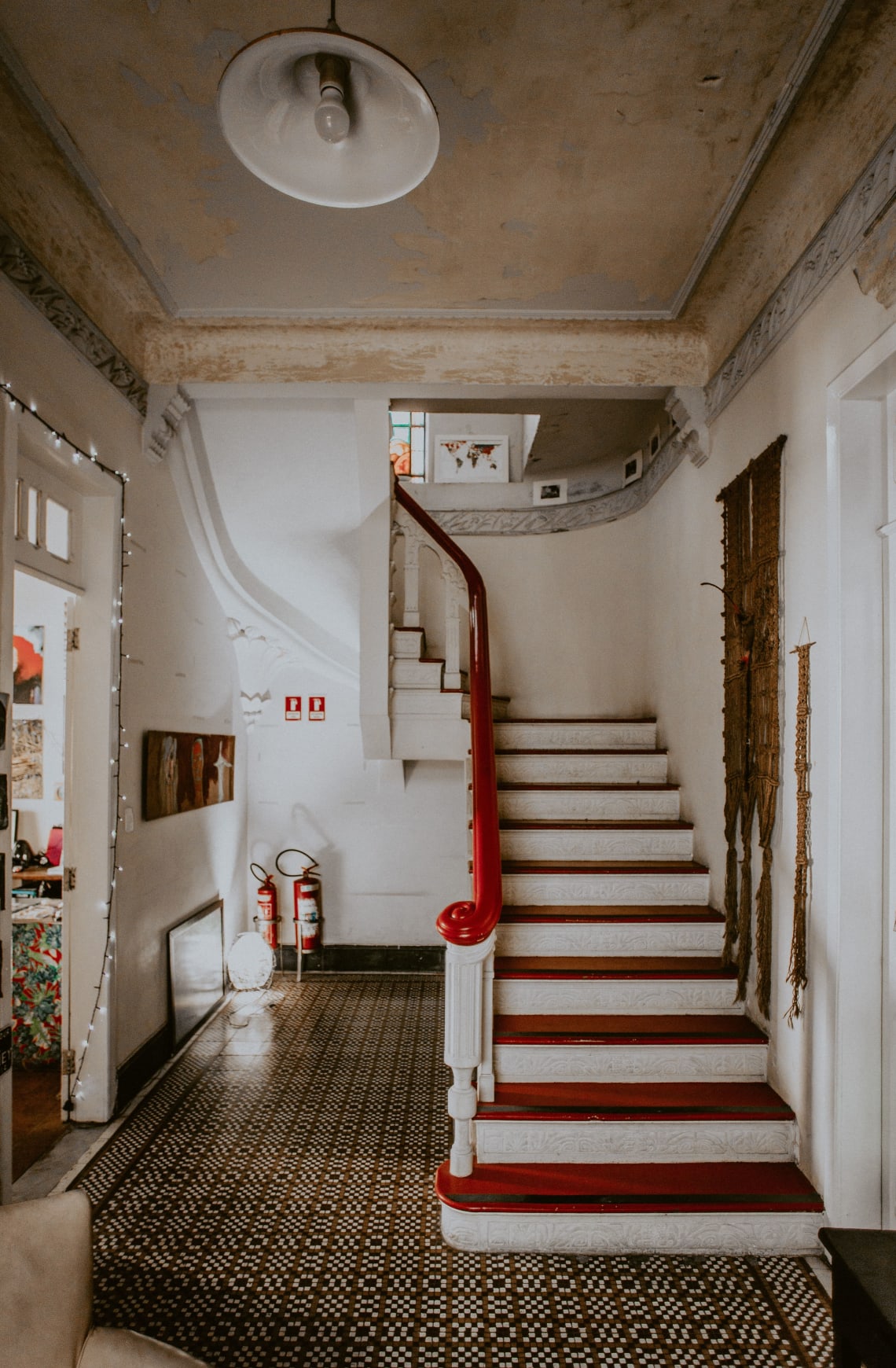 The problem, of course, is how to figure out which hostels are extra special and which ones are just mediocre.
I have a few little hostel-specific tips for your accommodation seeking pleasure.
The first is to do a search for "boutique" hostels. More often than not, you'll pay just a few bucks more for a much nicer, cleaner, and sometimes more unique accommodation experience.
Another hostel tip is to take a close look at common spaces and any available outdoor space. Do they give off a unique and interesting vibe? Would you actually choose to spend time in them? Is there a welcoming place to meet like-minded travelers?
Yet another hostel tip is to research the free or low-cost amenities, city tours, or bar crawls that each hostel offers. These will give you a glimpse into the personality of the hostel.
A great place to start looking for hostels is Hostelworld. You can filter by rating, room type and facilities.
6. Consider work exchange with Worldpackers
Work exchange opens a whole lot of doors, literally and figuratively.
If you want to travel on a budget and you're willing to work a few hours a day in exchange for somewhere special to stay, you might just find the most unique accommodation of all (and for the cheapest price of all too).
There are hundreds of work exchange opportunities on the Worldpackers website that you absolutely should check out for yourself.

Aside from being a great way to find quirky places to stay, work exchange is also a great form of responsible travel.
In case you want a glimpse at the gold, I've done a little wanderlust-fueled daydreaming about these outstanding places to stay all found on Worldpackers.
You could even have a private room in this villa in Tuscany or explore the Indian desert up close while staying in a tent in the desert.

You could stay in a beautiful Bulgarian eco-park where you could share an adorable room in a villa, or this gorgeous cafe-bar in Ecuador.

I mean, you could even share a room in this epic French castle. Talk about somewhere special to stay!
P.S. I wrote an article about my own wonderful Worldpackers work exchange accommodation experience, which includes one of the most unique places to stay of all — a sailboat!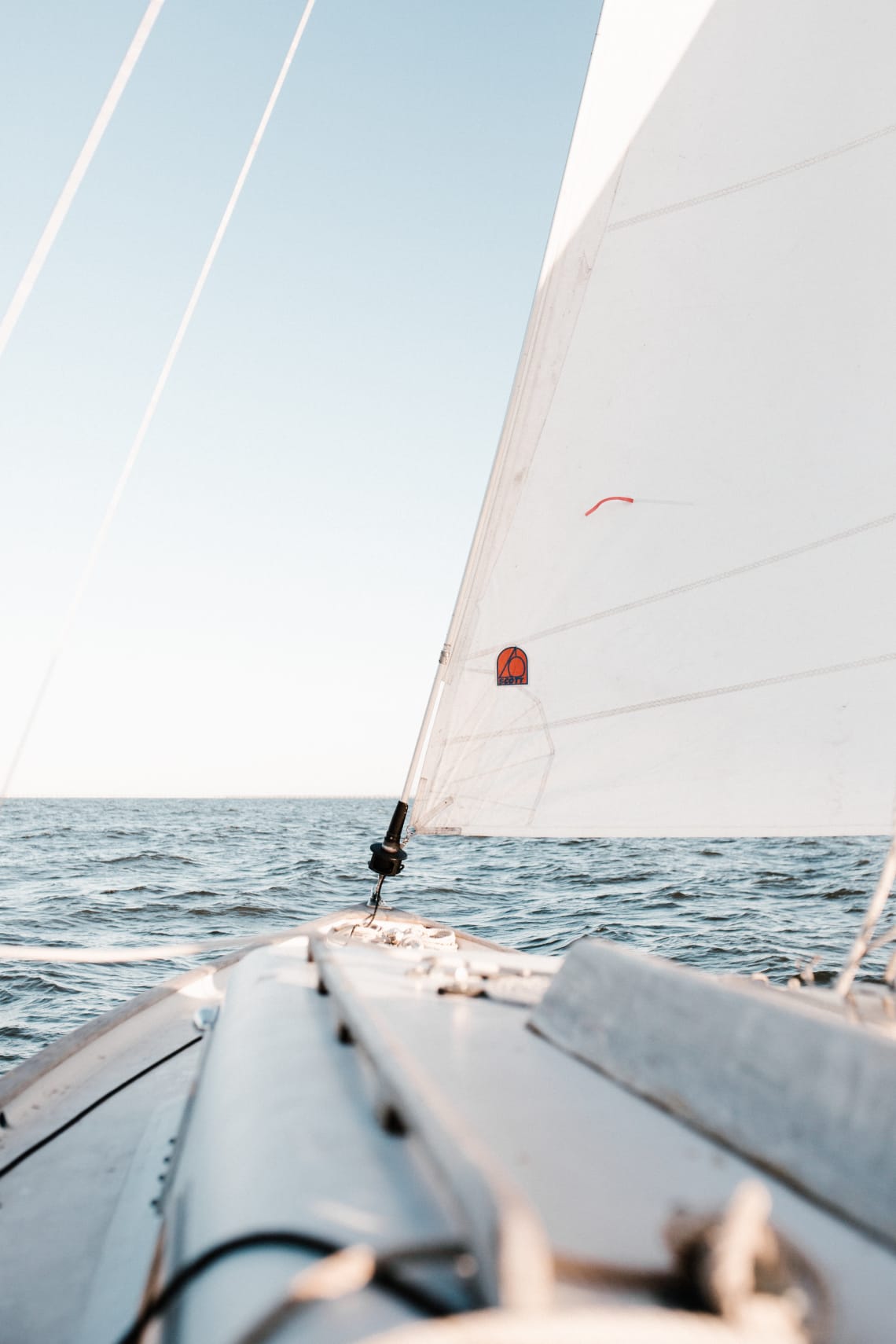 Have you had luck finding unique places to stay and interesting accommodation experiences when you travel?
Tell me about your favorite unusual overnight stay in the comments below!