What are the cheapest vacation destinations?
Not every trip has to be expensive, and living in another part of the world doesn't have to sound impossible. This guide will show you some of the cheapest vacation destinations.
8min
Have you dreamed of traveling the world but you are terrified of the excessive prices of traveling? Yes, I'm a budget backpacker myself, yet I've traveled to so many countries that it seems impossible to think I could afford the prices.
That's why below I'm going to share with you the cheapest vacation destinations I've come across during my travels, luckily you might get to know one or more of them.
And if you still can't afford it, how about volunteering with Worldpackers? Go ahead, the world is ready to be explored.
Cheapest vacation destinations in America
Mexico
I imagine you've heard a lot about Mexico and the natural beauties that characterize the country. Maybe you've even visited the famous Riviera Maya and were a little disappointed because it wasn't as cheap as you thought.
Don't worry, you may not have gone to the right place if your budget is short this year. Mexico has extraordinary places and yes, it is a cheap country if you know where to look.
From lodging to food, in this country, you can survive from 15 USD a day in its cheapest cities and a regime of hostels, so yes, you can travel Mexico on a budget.
In general, some cheap places in Mexico are the states of Chiapas, Mexico City, Oaxaca, and Guanajuato.
The food in Mexico is very diverse and you can find very cheap options in the typical "fondas" or in "taquerias" so you can enjoy the real Mexican experience.
Don't come to this country trying to get what you are used to in your own country, but instead try to live the local life and you'll see that it is cheaper than you imagine.
The average price of hostels: 9 USD
The average price of a meal: 3 USD

Planning a trip to Mexico? Don't miss out the list of best places to visit in Mexico and The ultimate Worldpackers Mexico travel guide.
Also, there are hundreds of volunteering opportunities in Mexico waiting for you!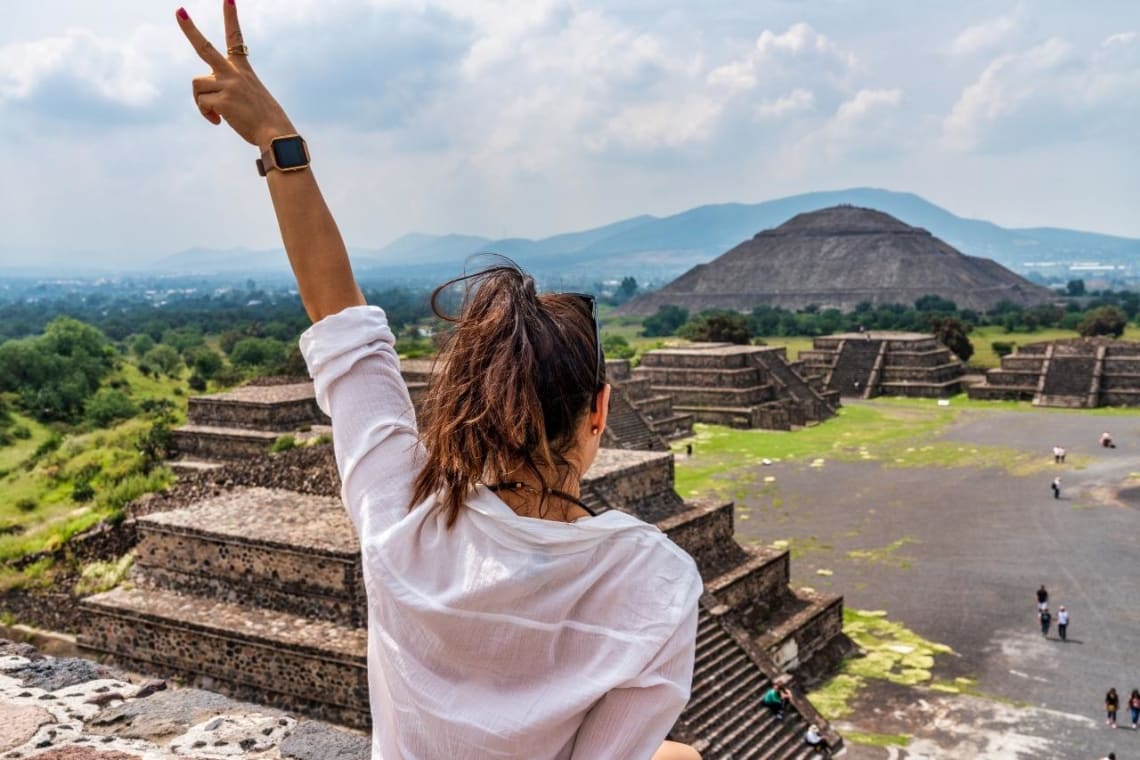 Paraguay
This country has to be included in this list because we may have already heard that its capital (Asuncion) is sometimes referred to as the cheapest city in the world.
We can't leave aside the fact that its most luxurious hotels don't exceed 120 USD (Yes, the most luxurious ones), so imagine how much you could spend on cheap ones.
For the foodies, you can eat as cheap as 3 or 4 USD per meal in a local place and around 15 to 20 USD in some of their best restaurants.
Paraguay is undoubtedly the country where you can have a very luxurious life at a very very affordable price, and if you want to live a cheap lifestyle, even cheaper!
Asuncion
The average price of hostels: 10 USD
The average price of a meal: 4 USD

Tempted by the idea of visiting this off-the-beaten-path destination? Why not to check out the volunteering project in Paraguay?
Guatemala
Guatemala has become a very sought-after country in recent years, and it is to be expected since, as in most of its neighboring countries, you can travel at very good prices from meals to accommodations.
Of course, the capital (as in many countries) is where you can find the best deals to decide if you want to go crazy with the expenses or live on a low budget.
In Guatemala, you can find prestigious hotels for around 60 USD, luxuries that you can't get everywhere in the world for such low prices. In terms of food, you can buy dishes for 3 USD in cheap spots or 10 USD in very touristy places.
Transportation in Guatemala is also accessible, but I recommend that if you have a short budget you choose to travel like a local, in the small vans that although they are not the most comfortable, will cut the price in two.
Guatemala is very cheap, however, as in many Central American countries, locals see many opportunities to take advantage of tourism. My advice is that you first find out the prices before purchasing services and I assure you that you will have a pleasant time.
Guatemala City
The average price of hostels: 10 USD
The average price of a meal: 3 USD

Is it safe to travel to Guatemala? We answer that FAQ in this article, and also you can check The 23 best things to do in Lake Atitlán.

If you want to stay for a couple of weeks, or even months, enjoying this beautiful country, there are many opportunities to volunteer in Guatemala.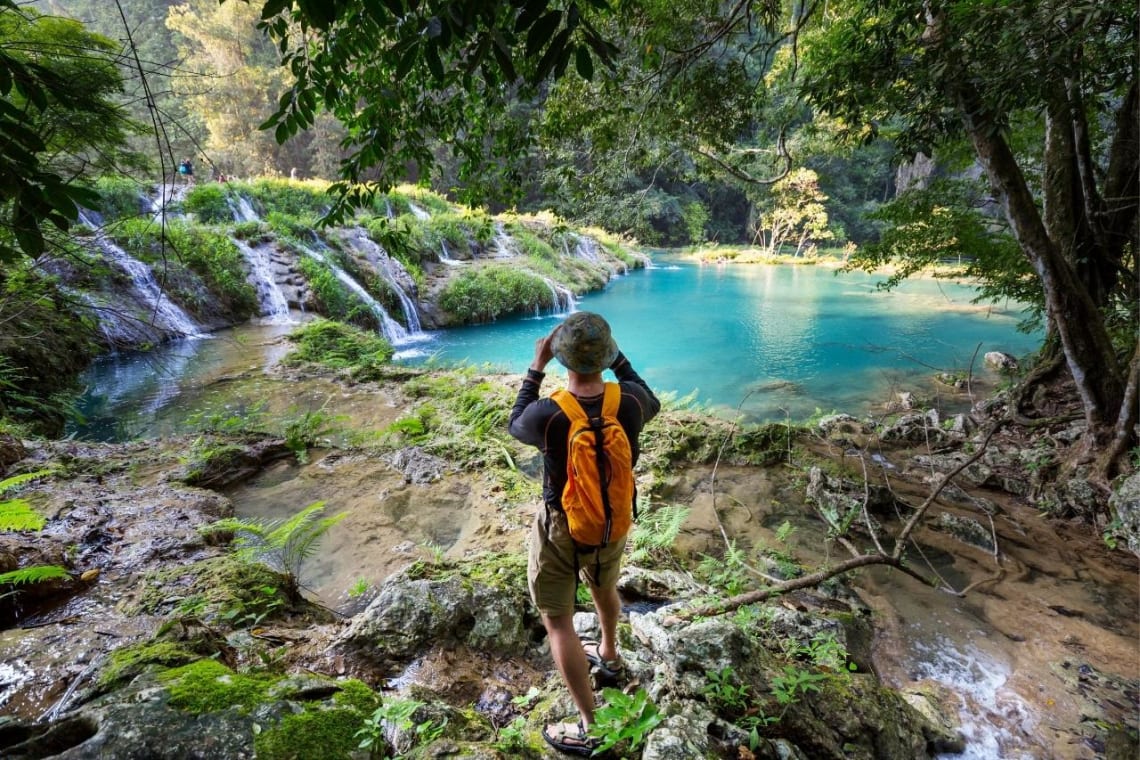 Cheapest vacation destinations in Southern Europe
Italy
If you thought that traveling to Italy was only synonymous with luxury, forget about it, southern Italy is full of cities where prices are affordable, and best of all, the landscapes are dreamlike.
In this wonderful country, you can enjoy cheap pasta, cheap wines, the best margaritas pizza, and great ice creams at very low prices. And don't forget they have the best and cheapest coffee in Europe!
In general, go to the south, as it is in the north where prices are less attractive. Bari, Naples, and Palermo are your best option to visit on a short budget, and at the same time, they enclose extraordinary beauties and incredible views like the Adriatic Sea.
It is worth mentioning that Italy is wonderful to volunteer with Worldpackers, it is a very economical way to get to know the wonders of this picturesque country and live "la vera esperienza".
The average price of hostels: 20 USD
The average price of a meal: 5 USD

These articles will help you with your travel planning: The ultimate Italy travel guide and The 20 best cities to visit in Italy.
Portugal
Definitely, one the most affordable place to be if you want to lay on a beach in Europe, facing the Atlantic Ocean.
Whether you choose to stay in Lisbon, Oporto, or the most southern regions, prices will remain affordable and you can always go to a beach either walking or with cheap public transportation.
One of the cheapest regions of Southern Europe is the Algarve. Good for you, it is also a must-see region full of beautiful scenic spots such as Praia de Benagil or Praia do Camilo, some of the best places to visit in Portugal.
If you are not afraid to swim a couple of meters from the beach, you can even reach all the caves for free.
The beach cities in the regions like Faro or Albufeira are charming, but my absolute favorite is Lagos.
In Lagos, you can reach several beaches just by walking through caves along the cliffs. If you choose to eat in the restaurants close to the beach, you will pay quite a lot but if you want to stay within your budget, just walk downtown and you will encounter several cheap options with an average of 5 USD for a regular meal. It is also a famous destination for backpackers so you will find plenty of options to stay in a hostel for less than 20 USD per night.
The average price of hostels: 18 USD
The average price of a meal: 5 USD

More inspiration: Portugal travel itinerary and 10 unmissable typical dishes to eat like a local in Portugal.
Travel even cheaper and meet a lot of fellow travellers by volunteering in Portugal, you can have this sort of experiences: "What it's like to do a work exchange at a surf camp in Portugal".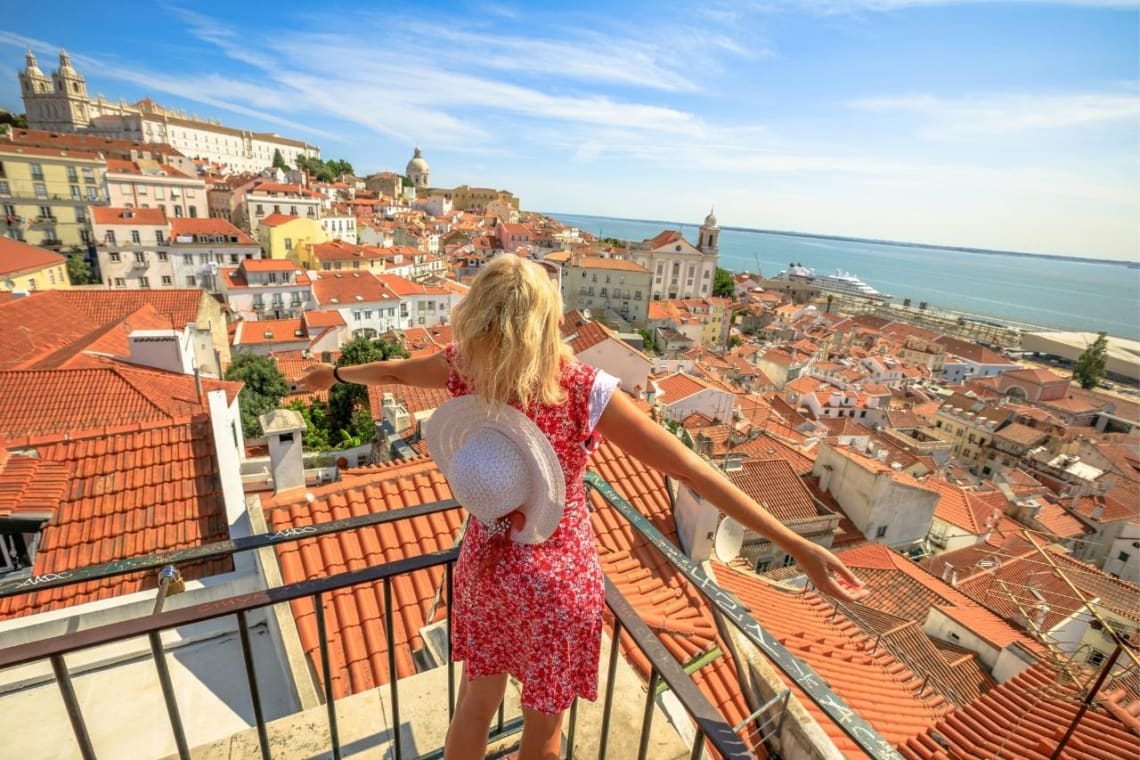 Cheapest vacation destinations in Central Europe
Hungary
In Hungary, you can head straight to Budapest for a hipster vibe. If you like culture and partying, this is the place for you, and best of all, it's cheap!
In Budapest, you'll find countless books, vintage artifacts, local food at very affordable prices, and even second-hand clothes as cheap as 1 USD.
Lodging might seem a bit expensive compared to other places, but the rest of the expenses make up for it.
Budapest is a place where partying is affordable and cool. A pint starts at about 2 USD.
The average price of hostels/hotels: 29 USD
The average price of a meal: 5 USD

Volunteer in Hungary and save a lot of money in accomodation, while you experience the country like a local.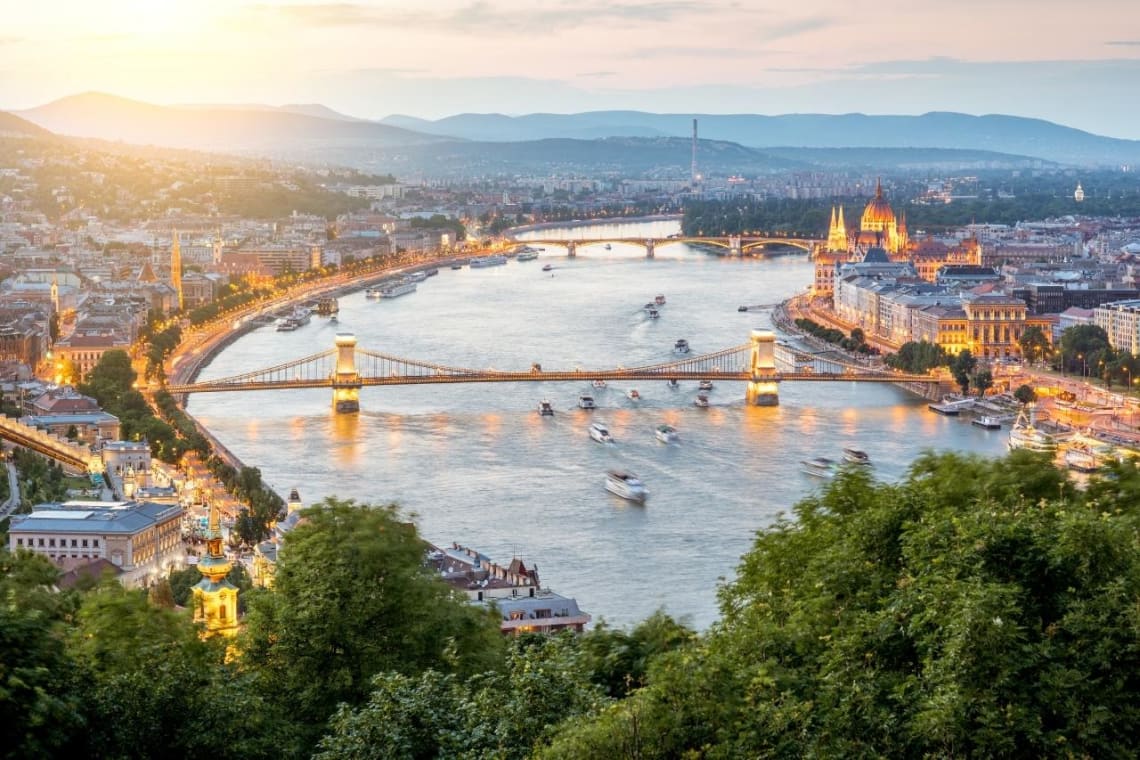 Serbia
Many people don't pay much attention to Serbia, sometimes they don't even know where it is on the map, but one thing for sure is that it is a very cheap country.
In some little places, you could survive from 10 USD a day! Unbelievable. Living there is very cheap, you can find food from 2 USD, beer from 2 USD in a bar, and accommodation from 10 USD in its cheapest cities.
If you want to experience the post soviet atmosphere at low prices this is a good option to get to know a country.
Belgrade is its capital and its average prices are:
The average price of hotels: 20 USD
The average price of a meal: 4 USD

And of course, you can volunteer in Serbia to get to know the country much better.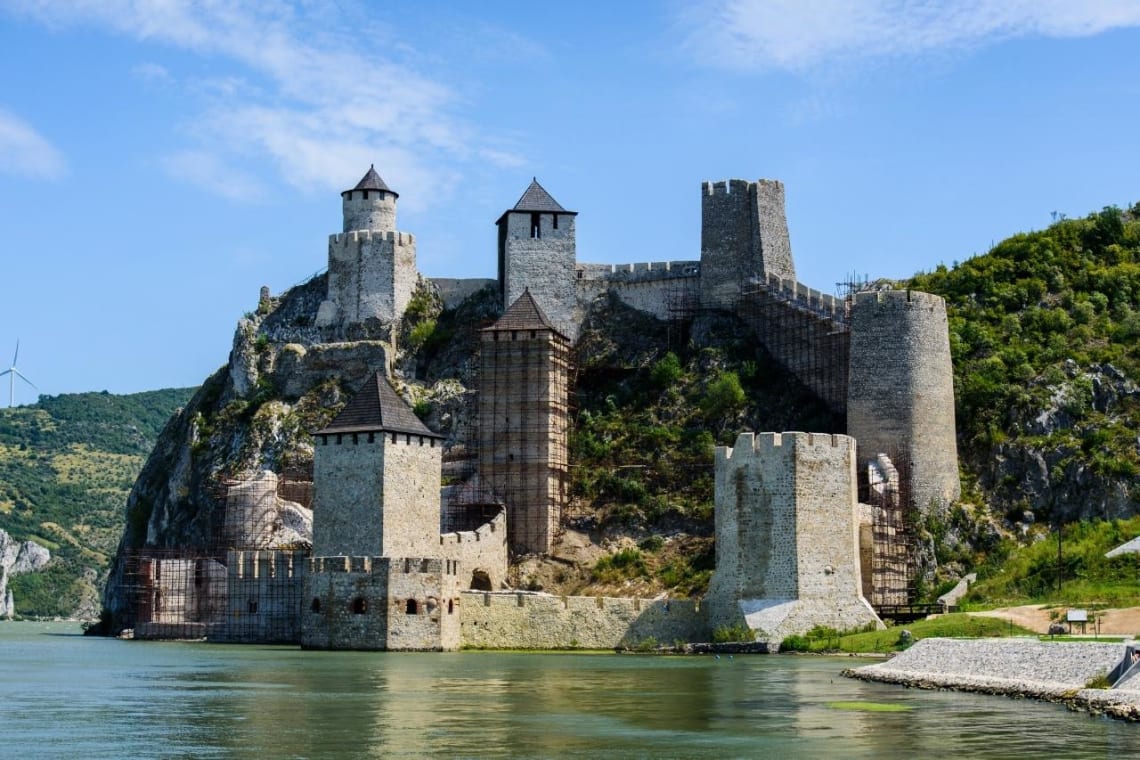 Poland
Welcome to the country of the Zloty and one of the cheapest places in the European Union.
It is not a typical touristic destination but some may say that this is exactly why Poland is one of the best countries to enjoy the real Central European culture.
A beer in a bar around Warsaw, the capital, can cost you as little as 2 USD and a meal in an average restaurant will cost you around 5 USD.
To rest after a long day of walking through the modern districts of Warsaw, the old town streets of Krakow, or after a whole day of just sitting on the dock of Brezno, you can book a cheap hostel night anywhere in Polan, or even volunteer in Poland for a much more immersive experience.
The average price of hotels: 18 USD
The average price of a meal: 5 USD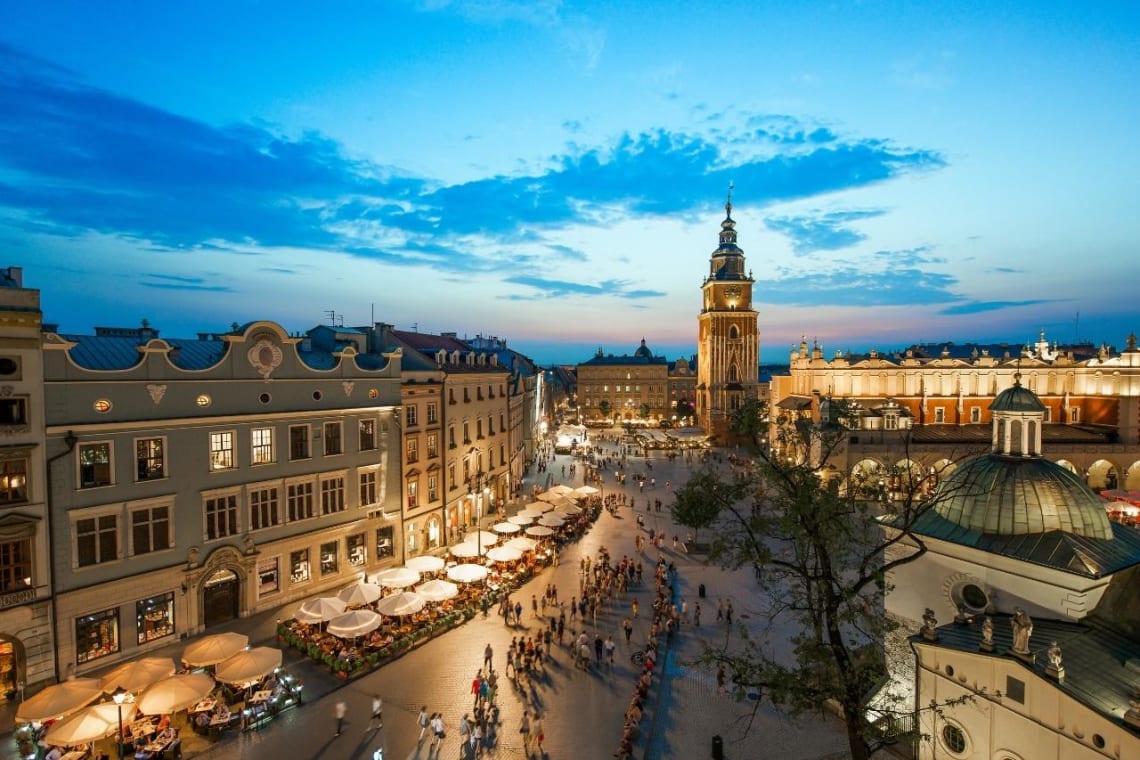 Cheapest vacation destinations in Northern Europe
Estonia
Estonia is not the cheapest country in the world, I know, but it is one of the cheapest if you want to experience the atmosphere of Northern Europe.
If you are a cold-weather lover and you love the tranquility of the forest this is your affordable equivalent to have it.
Take note that the cheapest cities are those that are on the border with Russia, where you can find low prices on food, transportation, and lodging.
Apart from being a very beautiful country, it is not as busy as other northern countries and prices are affordable in its category.
The average price of hotels: 25 USD
The average price of a meal: 8 USD

Yes! You can also be part of a work-exchange program in Estonia whcih will save you a lot of money in lodging.
Estonia is one of our top chosen destinations for an overseas adventure travel.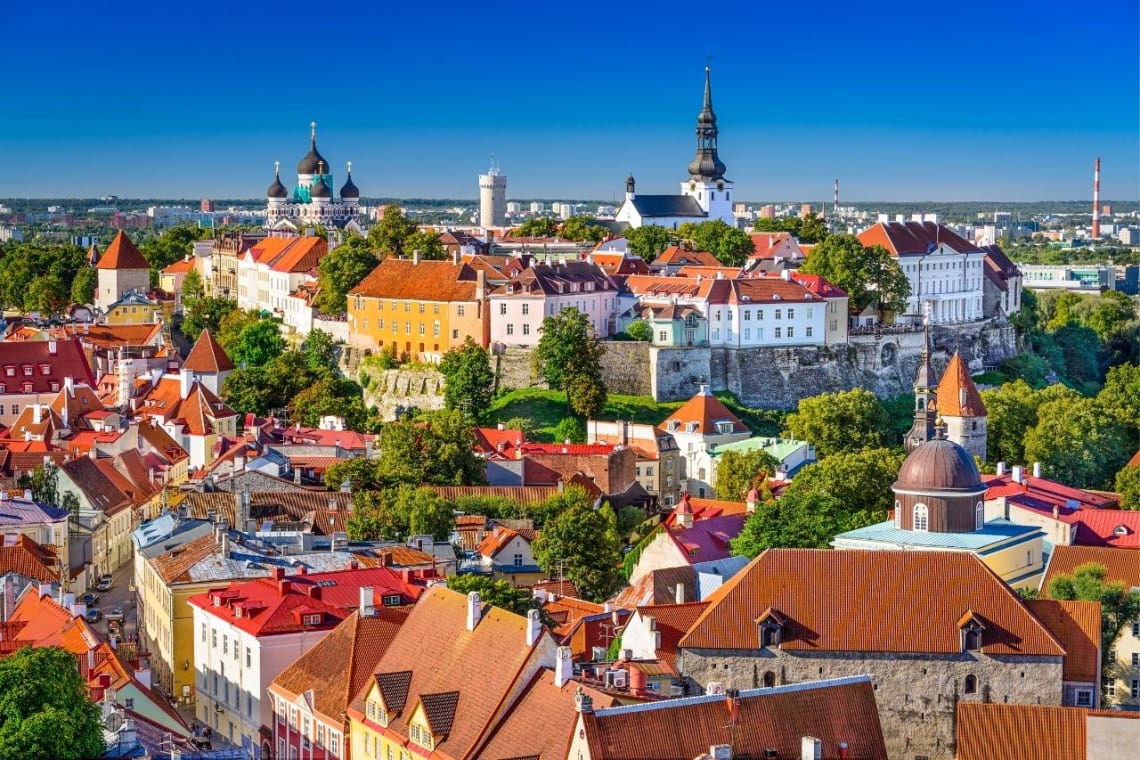 Cheapest vacation destinations in Asia
Nepal
Nepal is one of the cheapest countries I have ever visited, once you are there it seems incredible how little money you can live with.
Yes, the conditions are not the most luxurious, nor is it the cleanest country in the world, but all that makes it a country where you can live even sometimes with 7 dollars a day (all included).
If you are looking to volunteer in Asia, you can do it with Worldpackers, and there are many projects in Nepal that allows you to support the best causes.

Kathmandu
The average price of hostels: 3 USD
The average price of a meal: 2 USD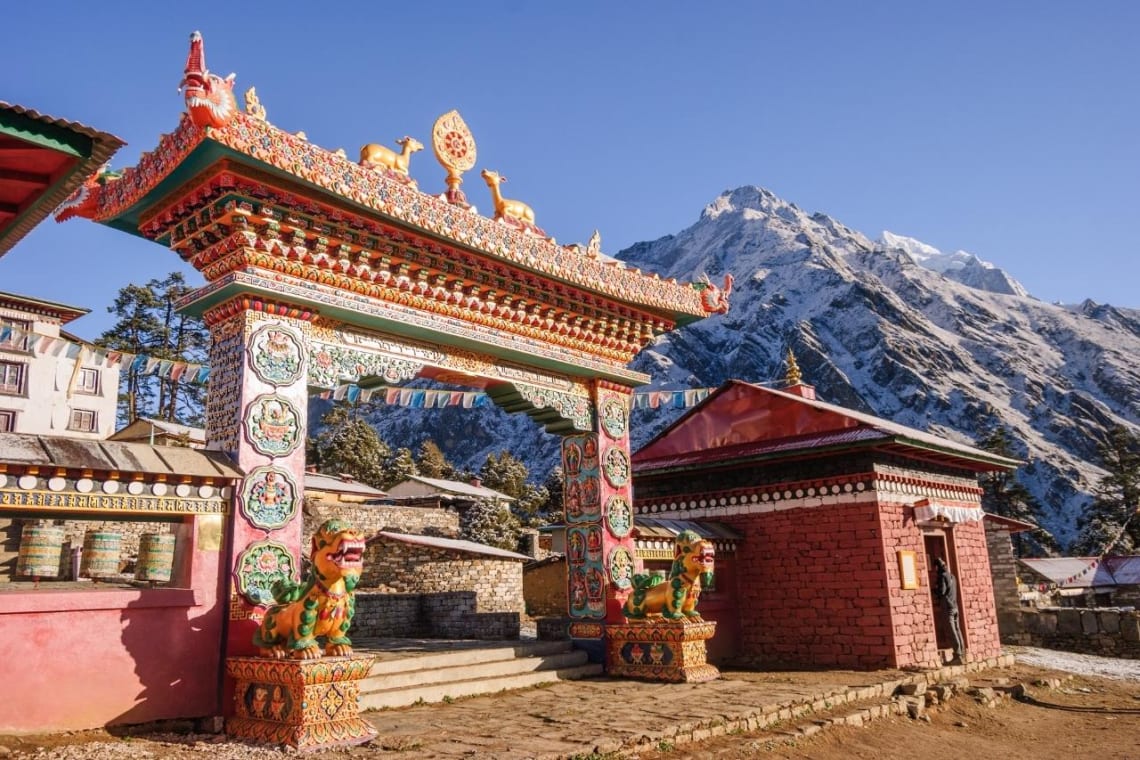 Cheapest vacation destinations in the Middle East
Turkey
Turkey could not be missing from the list. Besides being a beautiful country, its neighboring countries are considered one of the cheapest but sometimes one of the most dangerous, which makes the border cities of Turkey cheap places to get to know the Middle East culture with more security.
In this wonderful country, you can enjoy local food for less than 2.5 USD, so if you have always wanted to try an authentic Doner Kebab this is your chance to do it for less.
In Istanbul you can find accommodation from 4 USD (hostel) to 68 USD in 5-star hotels, not bad for being considered the most expensive city in the country (and among the cheapest in Europe), now imagine all the cheap options that await you there.
The average price of hostels: 6 USD
The average price of a meal: 5 USD

Volunteer in Turkey to have a fully cultural immersion in this wonderfully diverse country.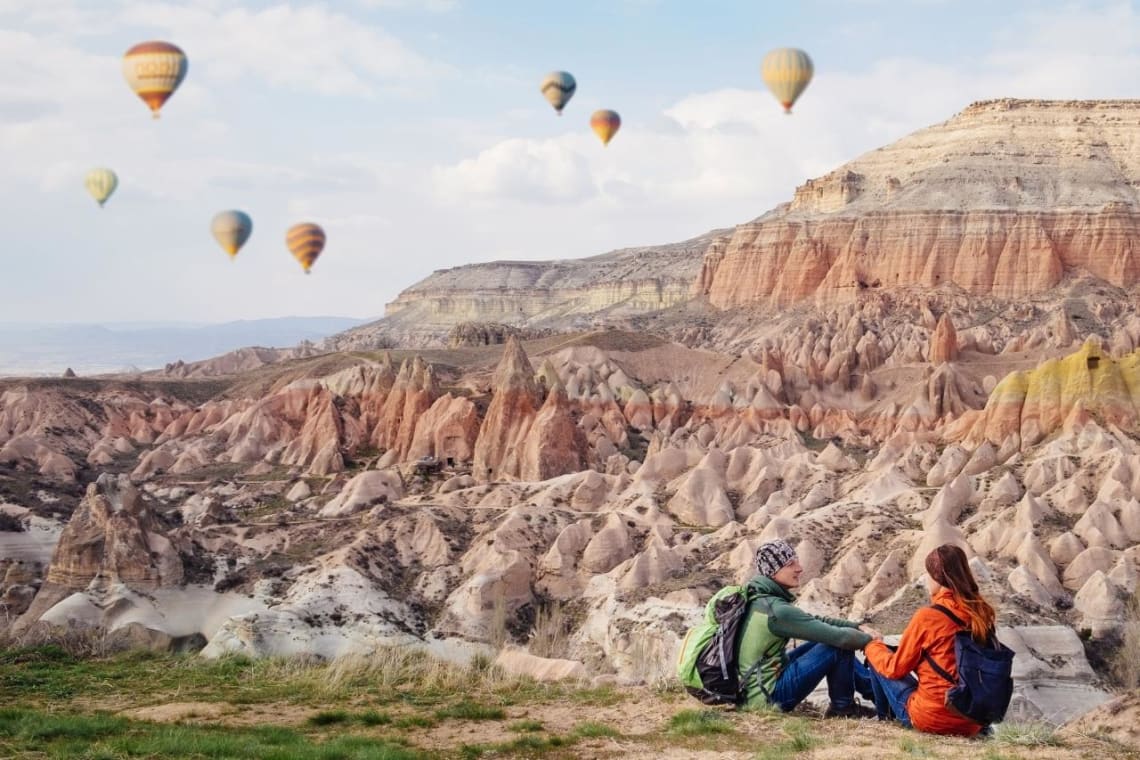 If you like these tips, follow Worldpacker's social media to keep up with the news: we are on Instagram, Tiktok and YouTube!