Overseas adventure travel 2022: top destinations
It's time to leave the small backpack aside and take the big one, pack your most useful things and cross the ocean. I'll share with you some destinations for an overseas adventure trip this year.
10min
Many people are afraid to take a little longer step, but come on! If you are already an adventurer by nature why not go a little more adventurous?
I promise you that when you cross oceans everything is so different, our life is never the same again. It doesn't matter if you have already done overseas adventures, it is always wonderful to do it one more time, and if you have never dared, it is time to try it.
If your first problem to venture is money, nowadays you can get good options and with dozens of guides on how to travel on a budget with Worldpackers, the first problem is solved.
Now, the second problem is, what to take? I can tell you that after so many adventures I have learned that the best thing to do is to have a minimalist packing list. I don't complicate myself so much in this, because in each place you always have the option to get what you need, it is a matter of searching, and why not?
To adapt to the place where we go and have the mentality that exploring is synonymous with adaptability. 2 or 3 basic outfits, your best and most comfortable shoes, lots and lots of socks, your best thermos for water or coffee, important documents, money and that's it, you are ready to cross the ocean this year. Don't forget your best coat, as it is always necessary for any situation.
For me, it is always essential to start as a volunteer to explore later, it's there where you can get more information from the locals about how to move around, where to go, and many other things.
In Worldpackers there are many options for volunteering. Once you have chosen what you want your next adventure to be, you could apply to get straight into volunteering, spend some time learning, sharing, and exploring, either use your free days to explore the place (great option for short budgets) or wait for the end of it to venture more and more.
It's up to you, and in the meantime, here are some of the best places to do an overseas adventure travel, maybe in one of them you will find your next destination.
Overseas adventure travel to Northern Europe
Denmark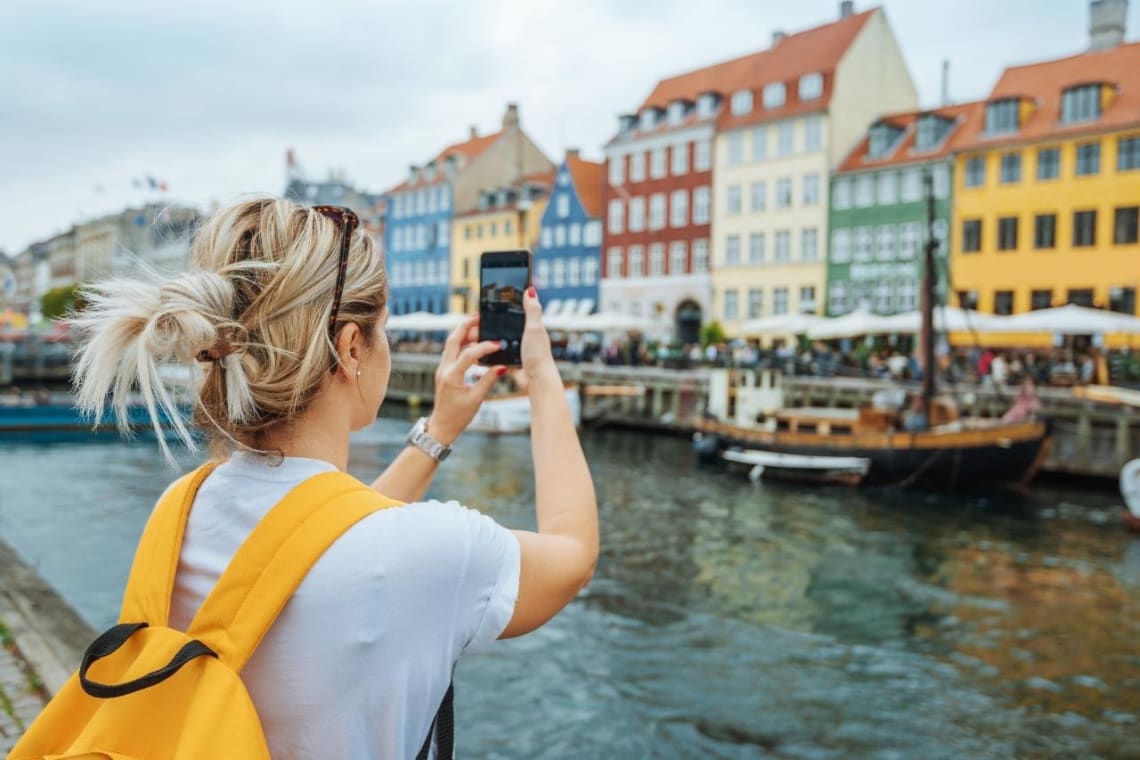 Has Denmark ever crossed your mind? Maybe you have never had this beautiful country in mind, but it is time to consider all it has to offer for an adventure in Northern Europe.
If you like nature and exploring, Denmark has many green areas and wooded landscapes that are very natural and undeveloped. You will feel free and surrounded by nature if you go into its more secluded places.
It is also a country of great freedom and cultural convergence. Copenhagen is not to be missed for a more colorful and lively experience in the evenings, with a beer by the side of the canals, in a pub, or enjoying the streets of the city.
But if you are more into nature, places like Aarhus will surprise you with their beaches and nature. In general, be prepared for camping, as you can live the best camping adventures here.
If you would like to explore through volunteering, there are many options to volunteer in Denmark.
Estonia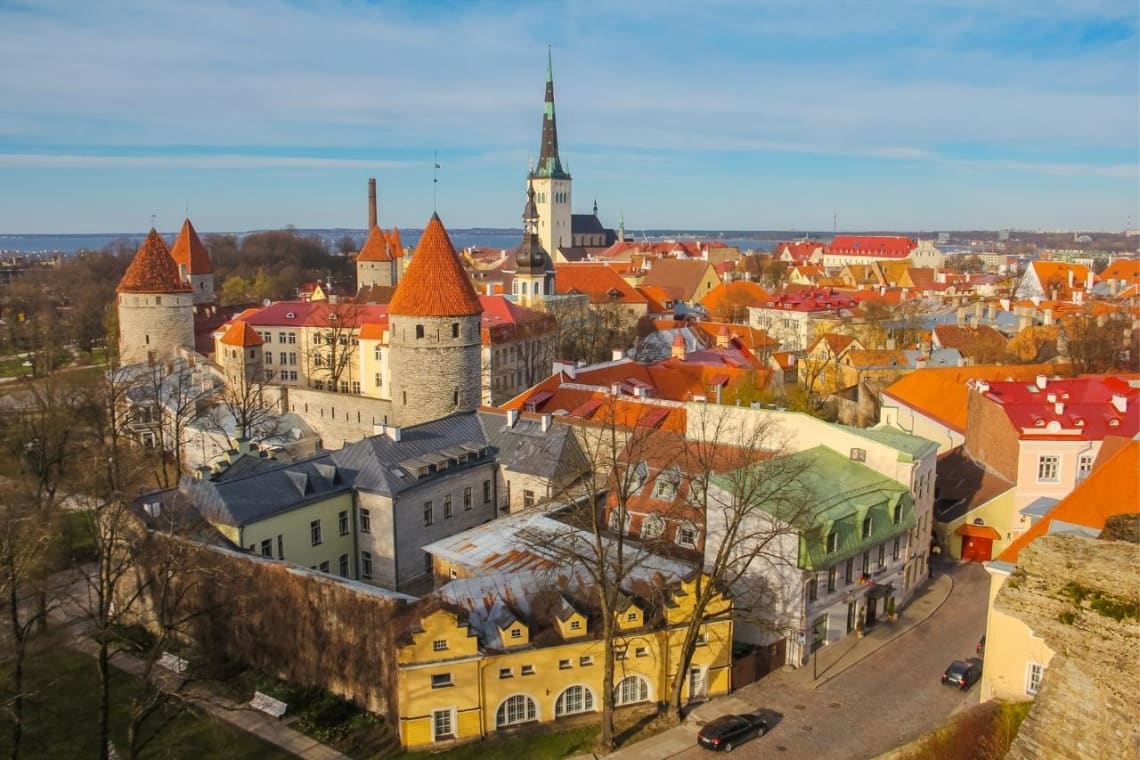 Another great country to venture to if you are heading north.
With its vast white forests in winter, wildlife that you can admire, and remote landscapes, Estonia is a country you will love if you are fed up with cities and want a natural adventure.
You can find cabins in remote forests, where you can retreat for a couple of weeks without knowing anything about cell phones or technology, just connecting with nature and smelling the pine trees, watching birds, or doing a sauna in the forest.
If you go to this beautiful country I recommend its capital Tallinn, where you will find an old city that preserves particular stone taverns where you can taste a beer like the Vikings, taste specialties such as Moose soup, or walk the cobbled streets finding churches and historical monuments.
Then head to Sooma National Park to explore its green areas, to Narva to see how Russian culture converges and how the Soviet vibe is preserved, and to Pilla Palu for a wild encounter with nature.
Plus, in Estonia's eco-villages they are always looking for volunteers to support them in super fun and eco-friendly tasks, what is a better way to explore?
Overseas adventure travel to the Mediterranean
Santorini, Greece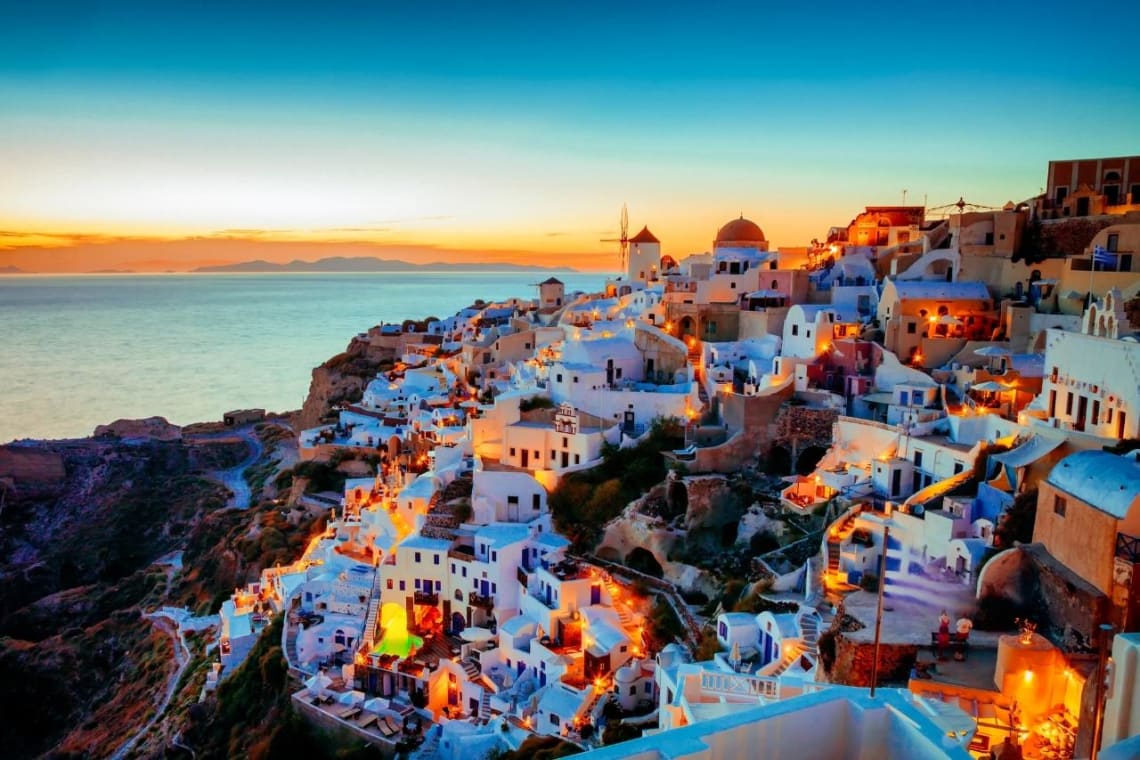 Have you always dreamed of seeing the particular houses that are dyed in an absolute white color and at the same time admiring the intense blue of the Mediterranean?
Your next destination should be Santorini, a mystical and famous place in Greece, so full of culture, full of magic and adventures.
Get ready to live life on an island, full of gastronomic culture, long walks through the narrow streets and alleys with white houses on both sides, go down those hills until you reach the sea and feel the wind of the Cyclades islands, admire the houses built in caves, with particular architectures and unique beauties.
Santorini is an island that should be explored from head to toe, each area has its peculiarities, and while you venture in its paths don't forget to grab a gyro to take with you.
Venture to the most famous village on the island (Oia), Thira and the calderas of Santorini, and pppst, don't forget to do some Greek wine tours.
If you like the hostel lifestyle, don't forget that some hostels are looking for volunteers, where you can have food and meals while enjoying the island in your free time. Time to volunteer in one of the dream islands of many people? Find out more volunteering opportunities in Santorini.
Malta
Many people have not heard of Malta, and if you are one of them, I recommend that you take a look right now at the adventure that awaits you if you travel there.
It is an island with many particular places with such diversity: areas of culture and history with its ancient buildings as Mdina (former capital), areas of vegetation particular to the country, seafront restaurants and hotels for gourmets, facades that warn a unique cultural mix and the same Mediterranean beauty that characterizes many neighboring countries.

If you like history and cultural diversity, Malta will not disappoint you, you can have many adventures in Valletta (the capital), tour the island and its various locations, such as Gozo and its beaches, and why not? Meet people from all over the world.
Through the volunteering projects that Malta offers you could find many possibilities to meet people from all over the world, a great experience that allows you not only to do cultural exchanges but also to make good friends.

Italy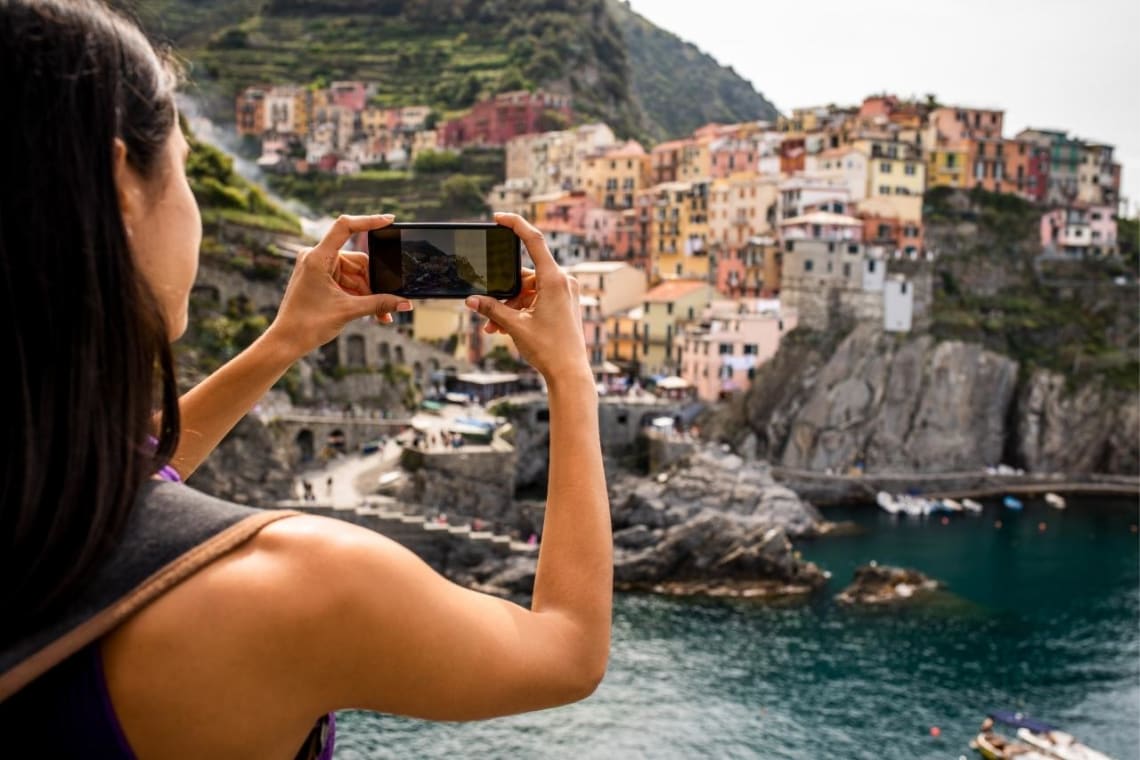 No adventure guide should forget Italy, this majestic country that everywhere you go turns you into an adventurer, a foodie, and a taster.
If your thing is the city adventure, you have thousands of options. Don't miss Rome, Florence, Venice, Milan, and Naples. And if your thing is the countryside, the green areas, the blue water, don't miss Tuscany and Puglia.
Wherever you start this adventure you won't stop wanting to keep going. This is one of my favorite places, not only for the culture and its extravagance and warmth but for the tranquility of exploring different roads, seeing different villages with stone houses, vineyards, the clothes hanging in the streets, the gastronomy, the cultural and ancient sites, its magnificent works of art, in short, from head to toe you have to venture in this country.
And even better, one of my best volunteering experiences was in Italy. If you also want to have a very good experience check out these volunteering opportunities in Italy.
These articles will help you with your travel planning: The ultimate Italy travel guide and The 20 best cities to visit in Italy.
Overseas adventure travel to the Middle East
Jordan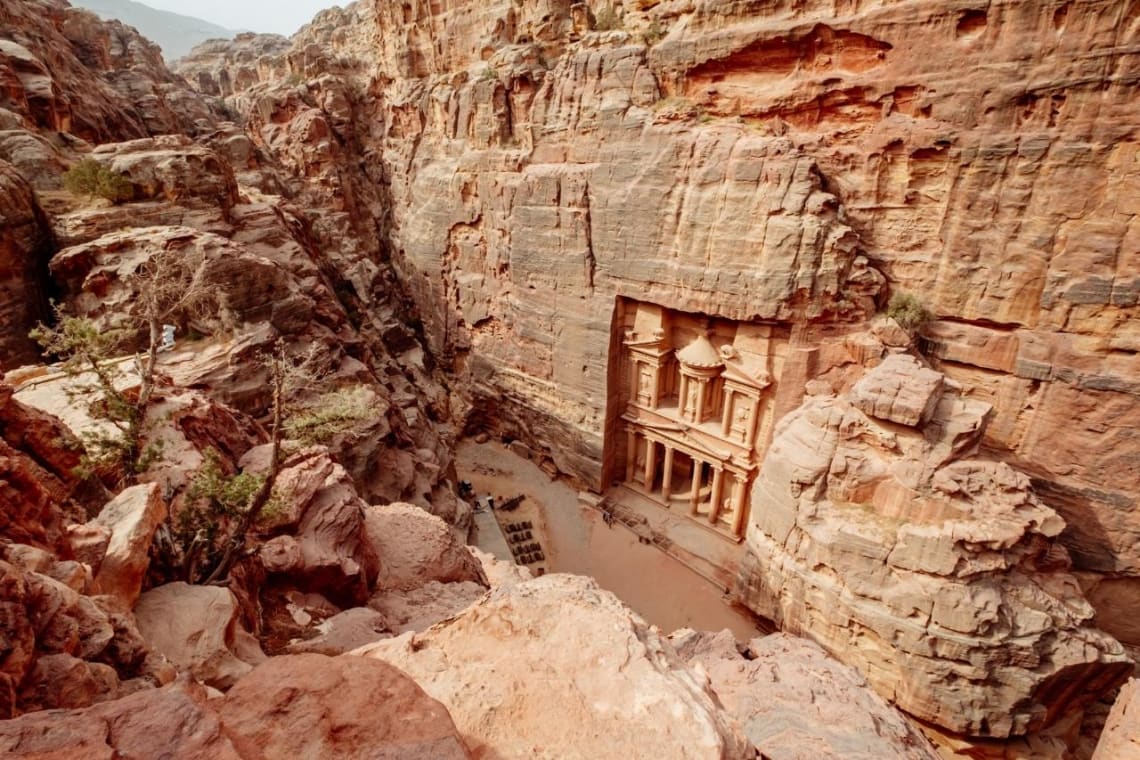 You can't deny that the Middle East has that mysticism, although every multicultural encounter with other countries is great, these countries always cause us even more curiosity because the culture is very particular in them.
Jordan is always in the top countries you must visit, and there is no doubt about it, crossing the desert of Wadi Rum brings with it an assured adventure. From the Dead Sea to the famous Petra, you won't have room to save so many experiences that this country has to offer.

If you are a hiker at heart, I think your adventure could start here, with a special culture, incredible sites, night and day adventures, different customs, and not missing out on one of the New Seven Wonders of the World.
Your culinary experience will also be pushed to the limit. Everywhere you look, Jordan is waiting to show you that it has everything to be your next dream and adventure destination.
Bedouin culture is super interesting, and what better way to experience it than living with them in Jordan's best landscapes? Yes, with Worldpackers you can apply to be part of a Bedouin camp and help them to take pictures, plan experiences, explore, support the camp, and everything while you travel and learn.
Check out all the projects to volunteer in Jordan.
Turkey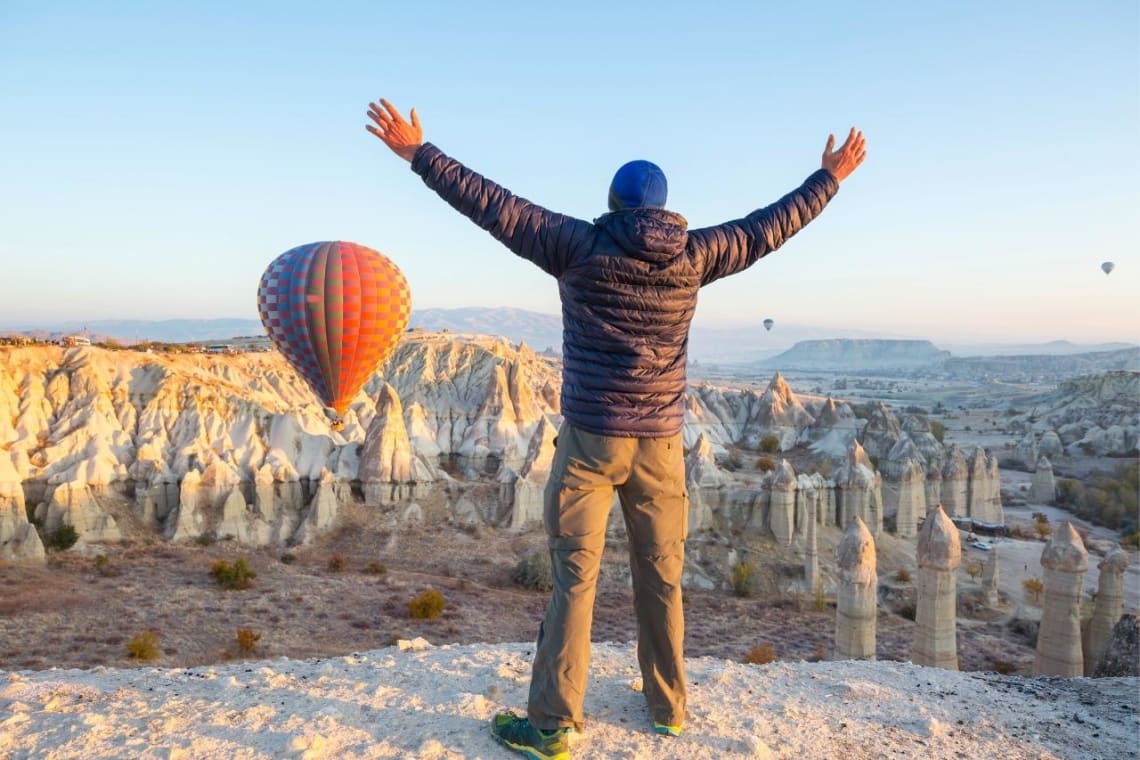 Turkey is a must: for anyone ready to take a step beyond the typical local adventures, Turkey has everything to offer, from conservative cities to lively and partying venues like its largest city, Istanbul.
In the biggest city in Turkey, you can see how the Muslim culture converges with tourists from all the neighboring countries, and you will find the most famous mosques, districts, and museums that will tell you about the history of this country.

The natural rock formations of Capadoccia are one of the highlights of any trip to Turkey, and if you want to go more on a local adventure, I recommend getting lost in Gaziantep.
These countries are always my favorite for a real adventure and a great cultural encounter.
Many hostels in Turkey offer you accommodation and food in exchange for supporting them in various tasks, imagine being in the heart of Istanbul and being able to live a great trip and at the same time learn many things. If that calls you, your next adventure can start with one of these volunteering programs in Turkey.
The Bohemian overseas adventure travel
Prague, Czech Republic
You will never experience the bohemian culture elsewhere more than in its birthplace: Prague.
If you are up for some spooky adventures, this gothic-style city is the right spot to get yourself some cheap thrills. The medieval streets are haunted with tales of the past and the bars and restaurants around the city are totally doing their best to create that vibe. It is very common to see a big group of people going for a pub crawl in the city so this is where your next thrilling adventure in Bohemia should start.
While you can enjoy some nice storytelling around a beer about the ghosts and spirits that haunt the city, others choose to enjoy their beers through heavy partying and heavy challenges. All of this heavy talk and action is not usually ending up quietly.
The Czech Republic is known for a very unusual practice throughout its history: defenestration. There were some famous events in Czech history where political and religious leaders were thrown out the window of castles. That is why, it is now inconceivable, in Prague, for bars to have more than one level above the ground. Your next adventure will be a ground level one, with very few windows and a dark vibe that will test your guts through the night.
Are you up for the task? If yes you should check these volunteer opportunities in Prague to live the real experience.
More inspiration: 10 best places to visit in the Czech Republic.

Budapest, Hungary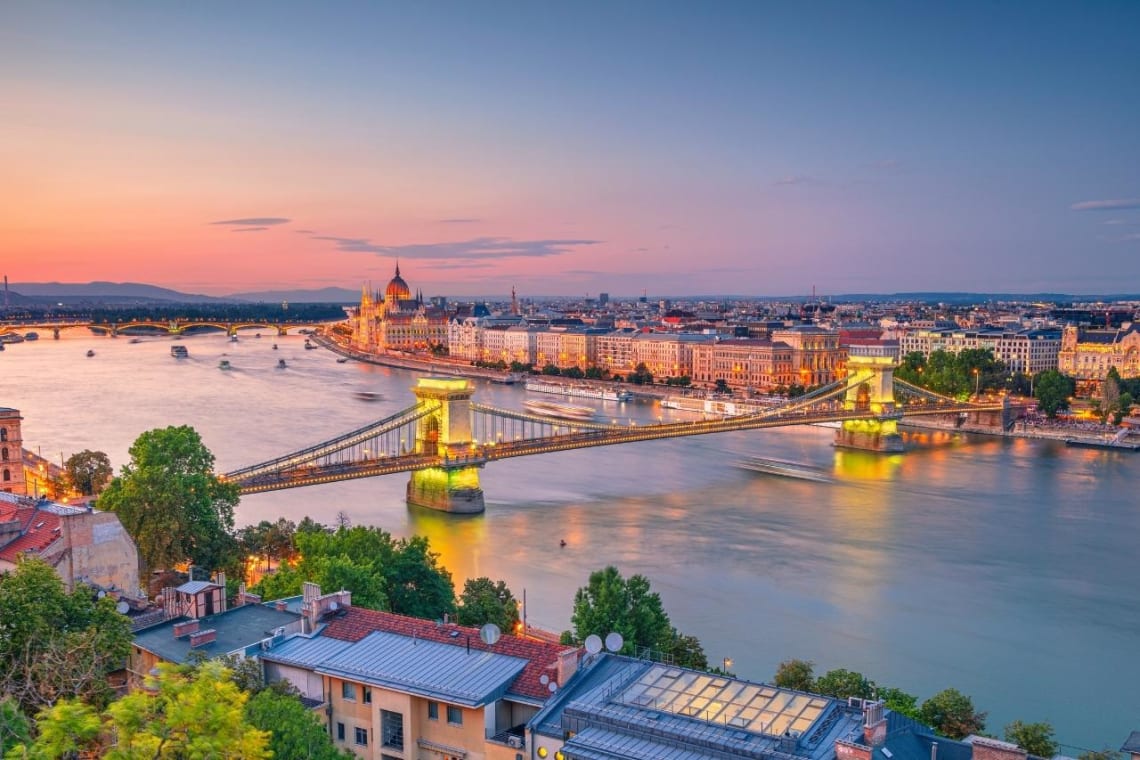 Bohemian at heart? Closet hipster? Your adventure begins in Budapest. With its bohemian and hipster vibes, the capital of Hungary will steal your heart.
You can take a spa bath in its buildings with Turkish architecture that turn into a party, walk around its important monuments like the parliament, some castles, its huge markets, and party in its particular streets.
Don't forget to take a walk around the shoe monument, it is always good to see the particularities of a country.
Budapest offers you many things to see and do, and nothing better than walking to discover its charms, and while walking do not forget to stop to taste a typical goulash.
Although Budapest is very cheap when compared to other European capitals, accommodation is still a bit expensive. I recommend you to visit this city volunteering and save on food and accommodation, so you can share the experience while shortening your budget. Here are the best options for volunteering in Budapest.

The Irish overseas adventure travel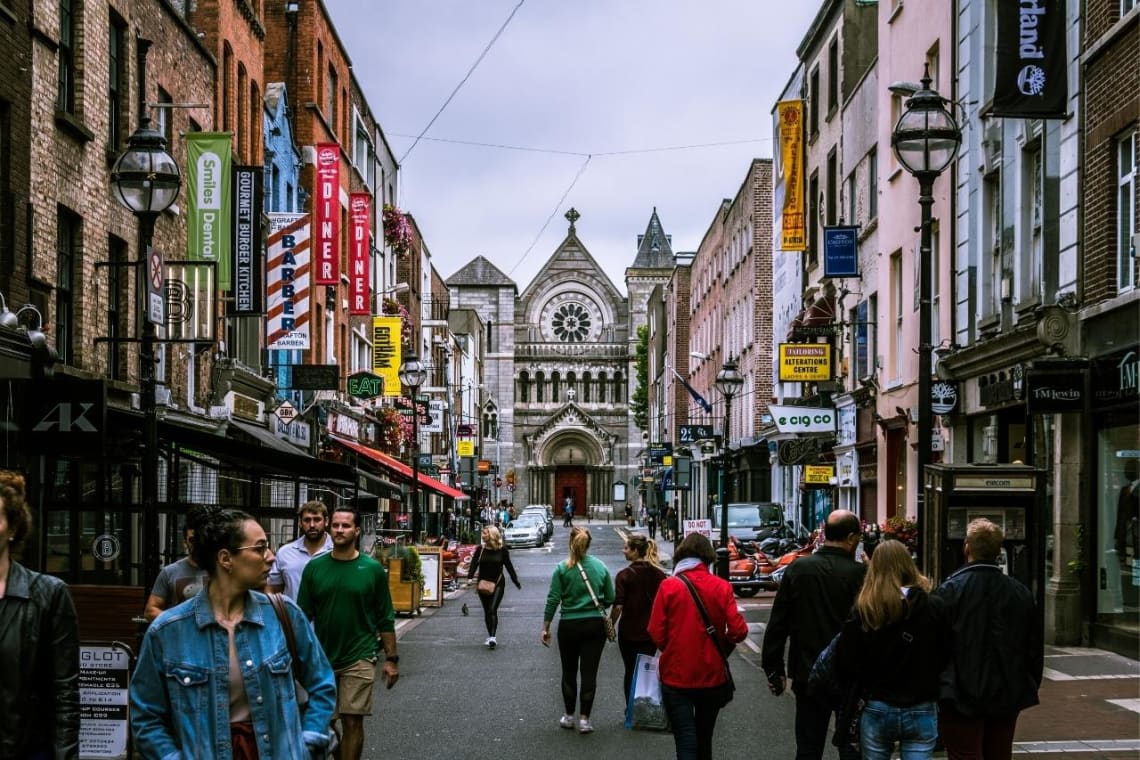 Is the word adventure for you also synonymous with great nature, flora, fauna, and majestic places where you can get lost for miles? If so, like me, we will think of Ireland. And of course, there would be no reason not to if we look at its beautiful landscapes.
Set off on your adventure to the capital, Dublin, to see historic sites, do a pub crawl in its dozens of bars, and visit some museums.
For hikers I would say Wicklow, an hour from Dublin, where you will be impressed with its landscapes and mountains, and all the beauty they show.
And don't miss the Cliffs of Moher, those endless green pictures on the horizon where you could spend hours and hours adventuring in nature.
Would you like to volunteer on a farm, see the vast blue ocean or go on an adventure with the locals? Here are the best volunteering positions in Ireland.
More inspiration to take off: The ultimate Worldpackers Ireland travel guide and How a 2-month Worldpackers exchange in Ireland became a yearlong adventure.
The best adventures I have experienced have come after volunteering through Worldpackers with local people who have guided me to the best recommendations and places.
I am an adventurer and can't wait for more, I hope these places will help you explore them this year too.

Need more inspiration? Check out the articles below: