Where to stay in Madrid: all you need to know to plan your stay
In this article, you will find out where to stay in Madrid and all the information you need to plan your stay in this amazing city
6min
Madrid is the capital of Spain, and it's one of the most visited cities in Europe. Thanks to its big airport, it's often the place where tourists land when they go to visit Spain. But it is absolutely worth it to stop in this city for a while because there is so much to do and to see.
Full of historical buildings like La Almudena Cathedral, parks where you can relax like El Retiro, and places to go shopping and eat in good restaurants like the Gran Via, you could spend months in Madrid without getting bored.
And consider that you can also use Madrid as a base to visit other beautiful cities around Spain, like Segovia, Avila, Toledo, and Salamanca. There is so much to do here!
So you can imagine how big Madrid is. It is indeed a huge city, and for this reason, it's not easy to plan where to stay in Madrid.
In this article, we will talk about Madrid, why visit this city, and where to stay to have the best experience.
Why visit Madrid
If you are a passionate traveler, you love cities and you want to experience a city with so many different shades and things to do, you definitely have to visit Madrid.
You can find everything in Madrid. Amazing historical buildings, cathedrals, and museums. Just to say some famous names, El Prado Museum is located here, and it's so big and full of things to see that you could spend weeks inside it.
And if you love museums, you can't miss Reina Sofia Museum, where the famous La Guernica by Picasso is located. Some days of the week, at certain timetables, it's even free to go in!
And we can't forget about La Almudena Cathedral, one of the most beautiful cathedrals in Spain, with its blue shades, so big and imposing. It's really stunning.
If shopping is your thing, you will find lots of shops in Madrid, and some of them are really cheap. One of the best places to go shopping is Gran Via, a very famous and long street in the heart of the city.
If you want to relax after all the sightseeing, and probably you'll need it, you can do it at El Retiro Park. But be careful, because this park is huge and if you want to see every corner, you won't relax at all! You can also enjoy a ride on a small boat in the river that surround the park.
And what about food? There is plenty to do for foodies in Madrid. If you want to try something typical, don't miss el cocido madrileño, the most typical dish in Madrid. It's a bit heavy but very delicious, and you can still find some restaurants in the city center that make it according to the real ancient recipe.
If you want to keep it easy but enjoy some good food, opt for tapas, a very Spanish thing. You can have them with a glass of good wine, and it's a very cheap way of eating, very common in Madrid, and very nice to spend a night outside.
Maybe now you are starting to crave to visit this great city, so let's talk about where to stay in Madrid.
Where to stay in Madrid: Top areas and neighborhoods
We will now see together what are the best areas to stay in Madrid. It is not easy to pick one because the city is very big and there is plenty of good neighborhoods to stay in. Every place has its good things.
1. Areas in the city center
If you want to have everything close and walk to the main attractions, the best thing to do is to stay in the city center of Madrid. This could be a bit pricey compared to other areas, but of course, it's very comfortable. The city center has three main areas that you can choose from.
Sol is the most famous one, really close to the underground stop. From here you can walk to many attractions like Opera and the Royal Palace. You are also close to good restaurants and every kind of transportation to reach other areas of the city.
Barrio de las Letras is another good area of the city center. Compared to Sol, it's more quiet, there is less traffic and you can find lots of traditional old-style Spanish bars here.
If you want to stay in the city center but more off the beaten path and far from the crowd of tourists, you should pick Madrid de los Austrias. In this area, you will find amazing historical buildings, and it's central but less crowded than Sol, and a bit cheaper.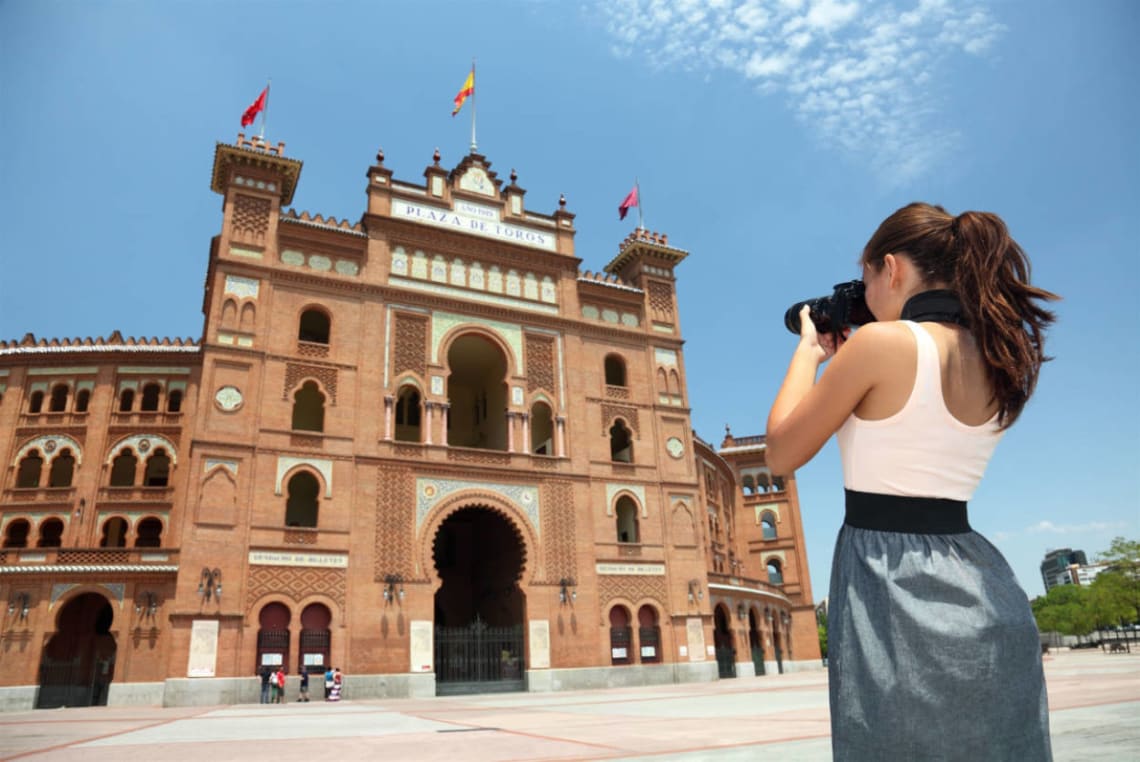 2. Areas with the best nightlife
If you are more interested in nightlife than having all the attractions within walking distance, I have the perfect neighborhoods for you as well. Madrid is really famous, like every other Spanish city actually, for having a great nightlife.
Malasana is one of the best areas to stay if you are looking for fun. This area is picked by lots of travelers who basically want to have fun and go out until late at night. It is full of bars, clubs, and discos.
Another great area to stay if you want to party is Chueca, full of clubs and famous to be the LGBTQ-friendly neighborhood of Madrid.
If having fun for you means going to the best restaurants in town, you have to pick La Latina neighborhood. In this area, you can find the best tapas restaurants in Madrid and you can eat very good food. Plus, it's very close to the city center.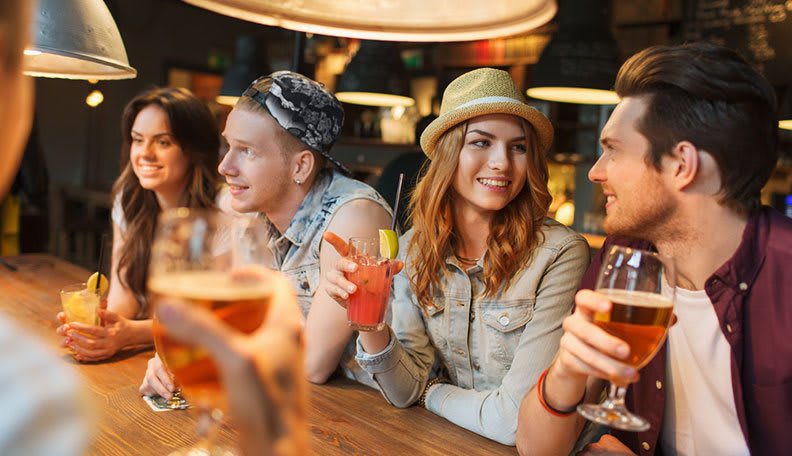 3. Cheapest neighborhood
The rule is very easy: the farther you go from the city center, the cheaper it will cost. But staying too far is not the best choice sometimes, and you could end up in areas that are not so recommended.
But if you travel on a budget and you want to find the best neighborhood to stay in Madrid and save money, I can suggest Lavapies. It is the cheapest you can find but at the same time it's not far from the center and it's really full of bars, restaurants, and clubs. It's a very lively area in Madrid. If you stay here, you won't regret it, and you will also save money.
Where to volunteer near Madrid and get free accommodation
Did you know that you can volunteer in Spain, near Madrid, and get free accommodation? This is the cheapest possible way to live your trip. Let me introduce you Worldpackers, a platform in which you can find volunteering positions all around the world. In exchange for some hours of help, you get free accommodation, and sometimes free board.
We have plenty of volunteering positions in Spain on Worldpackers, and some of them are not so far from Madrid. For example, you could stay in Avila, an amazing city from which you can take the bus to reach Madrid. Here you can experience the rural side of Spain helping in a sustainable project.
If you love agriculture and nature and you want to stay away from the city to relax more, you can help in agricultural projects without having to be too far from Madrid. You can live amazing experiences and learn lots of new things while volunteering outside the city.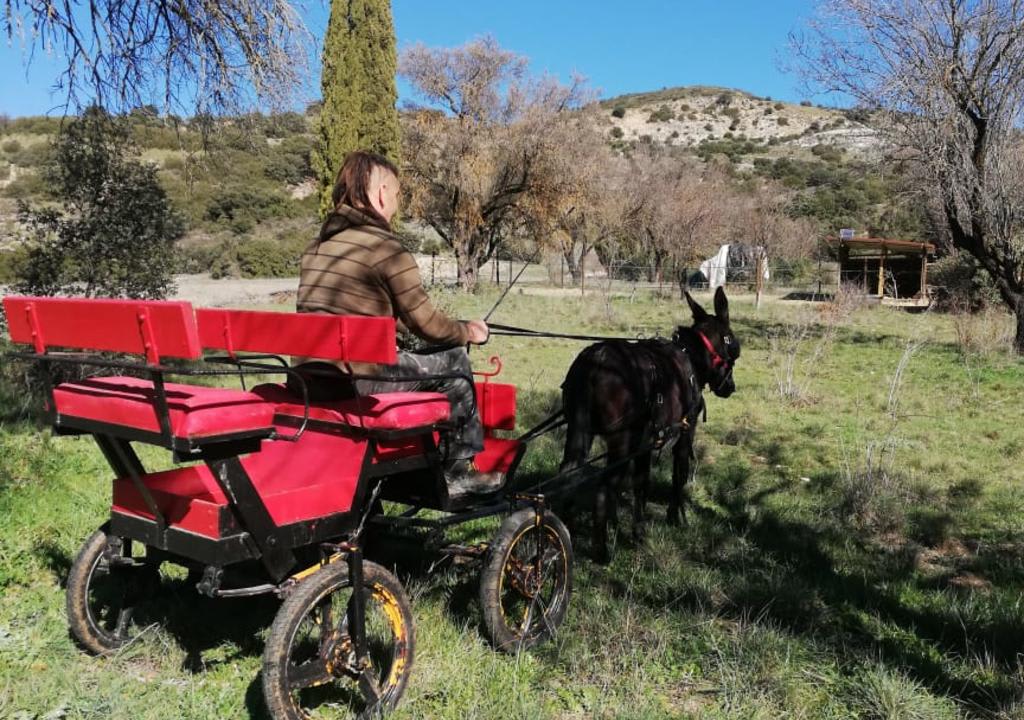 Now you know where to stay in Madrid, the best areas depending on what you are looking for, and you also know that it's possible to get free accommodation during your trip. So, don't waste another minute and start packing your things for your upcoming trip to Madrid. And don't forget to subscribe to one of Worldpackers plans to start volunteering and enjoying all the advantages.

Maybe you could find interesting other articles about Madrid from the Worldpackers community:
What it's like to experience a Worldpackers homestay in Madrid