The ultimate Worldpackers USA travel guide
The ultimate guide for planning your trip to America, including what cities, states, and national parks to travel to, what to eat, how to get around, how to visit the USA on budget, safety tips, and more.
39min
Why visit the USA?
From sandy beaches to towering mountain peaks, world-famous amusement parks to word-class museums, quaint little towns to cities that never sleep, the United States has something to excite every kind of traveler.
But having nearly 3.8 million square miles (that's about 10 million square kilometers for those of you on the metric system) to explore can seem really overwhelming.
Where should you go? What should you see? Is it safe? What should you pack?
No worries, I'm here to answer all of these questions and more in this United States of America travel guide!
I've broken the information down into mini guides to help plan every part of your USA trip.
You'll find information about each of the states, what cities to travel to in the US, how to stay safe during your America trip, and a budget travel guide to the USA.
How to travel the United States
If you haven't already, you'll want to read what you need to know before traveling to the US, where I explain how to get around once you're here and give some tips on the local culture.
If there's one bit of advice worth repeating, it's that the United States is huge, and not just in terms of our portion sizes. It's impossible to see everything in one trip, and I highly recommend that you focus your America trip in one part of the country or decide which cities to travel to in the US and fly between them.
Where to go in America
The United States is made up of 50 states and five inhabited territories, Puerto Rico, the US Virgin Islands, Guam, American Samoa, and the Mariana Islands.
In this article, we'll stick to the states. There are 48 states which make up the continental US plus Alaska and Hawaii. The United States government officially divides its states into four regions, the West, Midwest, South, and Northeast.
West
The states classified as "the west" are a diverse group. A large portion of the country's national parks and most beautiful scenery is in the west, but that also means that things are much more spread out here than they are in the east.
There's a lot of area covered in this section, and you won't be able to see it all in a single trip.
Alaska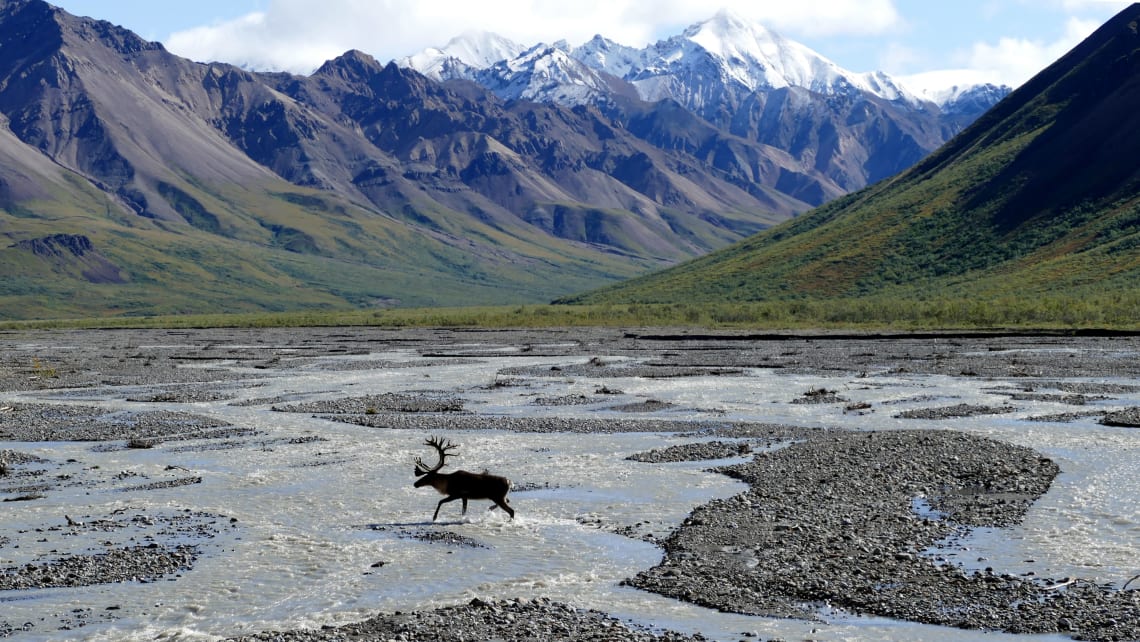 National parks: Denali, Glacier Bay, Katmai, Kenai Fjords
Other attractions: Juneau, Anchorage, Fairbanks
When to go: mid-May to mid-September
Alaska, not being part of the continental US, will likely require an additional plane trip to visit. Another popular option is to take a cruise from Seattle.
Between mid-September and mid-May Alaska is extremely cold, and even during the warmest months, temperatures typically do not climb higher than around 65 degrees Fahrenheit.
If you can withstand the cold, though, Alaska offers breathtaking scenery, incredible wildlife viewing, and a chance to see the Northern Lights during the winter and early spring.
Arizona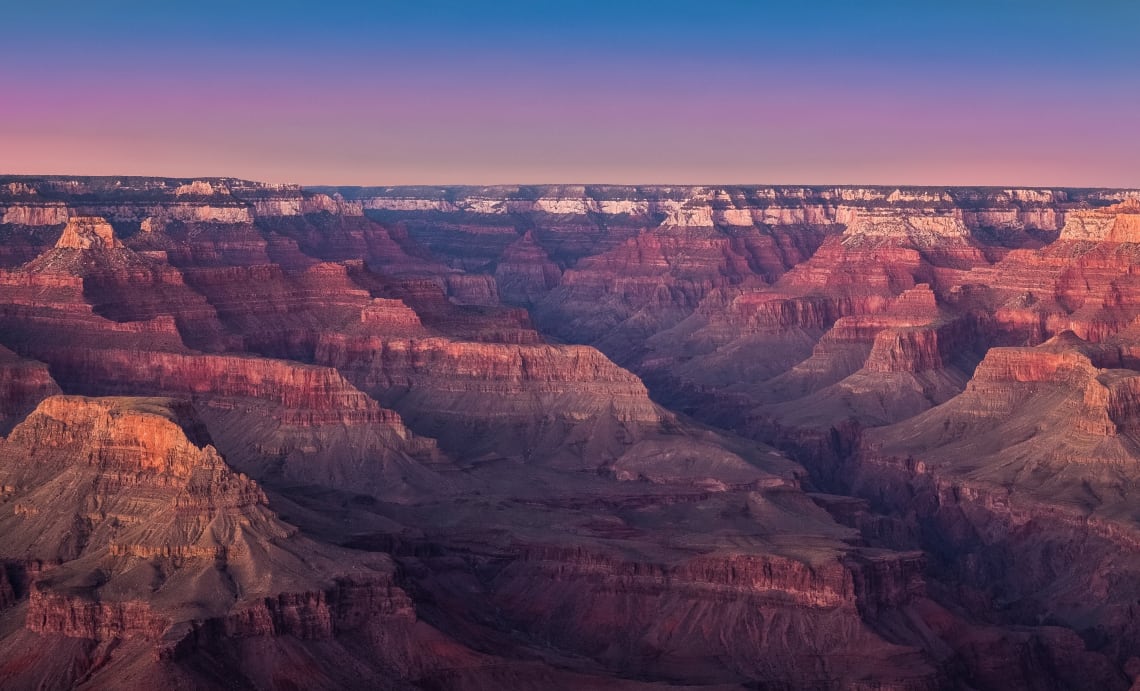 National Parks: Grand Canyon, Petrified Forest, Saguaro
Other attractions: Sedona, Havasu Falls, Antelope Canyon, Monument Valley
When to go: March to May or September to November
By far the most popular stop in Arizona is the Grand Canyon. The state is known for its rich Native American culture and history, as well as its beautiful rock formations.
Much of Arizona is covered in desert landscapes, and summer temperatures are extremely hot. However, in some of the higher altitude parts of the state, like Flagstaff near the Grand Canyon, winters frequently see snow.
California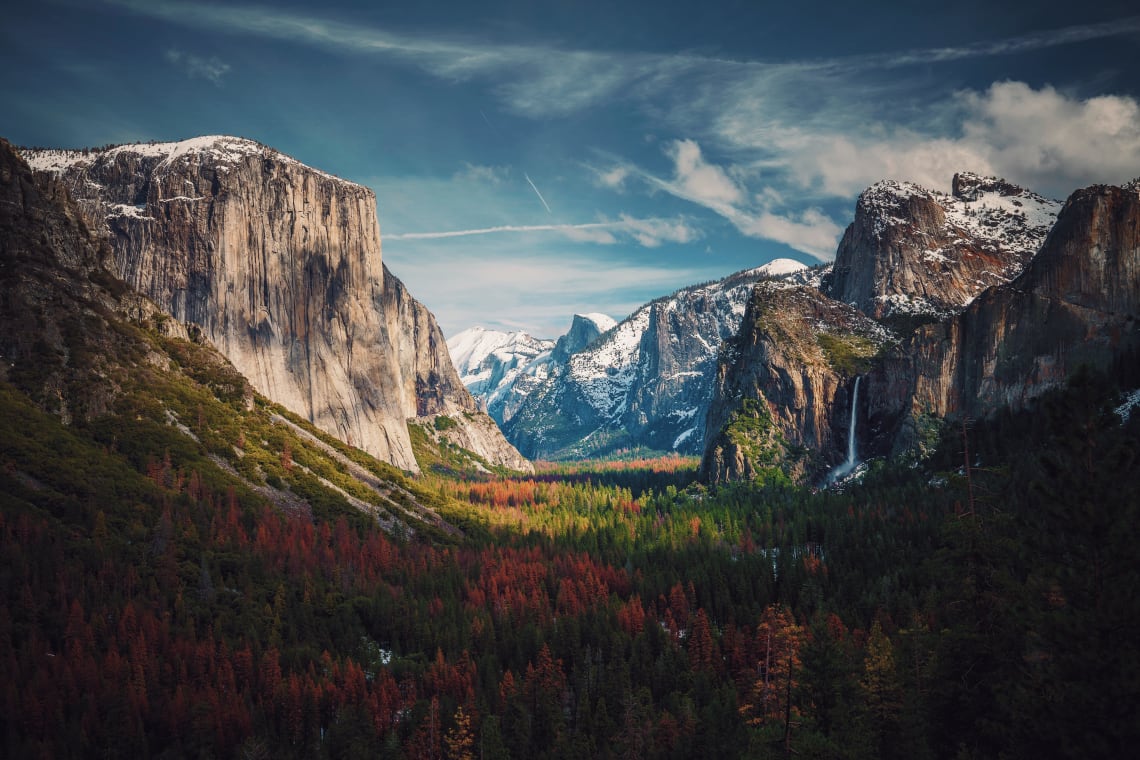 National Parks: Yosemite, Death Valley, Redwood, Sequoia, Kings Canyon, Joshua Tree, Channel Islands, Pinnacles, Lassen Volcanic
Other attractions: San Francisco, Los Angeles, San Diego, Disneyland, Lake Tahoe, Napa Valley
When to go: year-round
California has both more major cities and more national parks than any other state in the United States. Pair that with fantastic weather virtually all year round, and you've got one heck of a vacation destination.
You could easily spend your entire America trip in California.
Colorado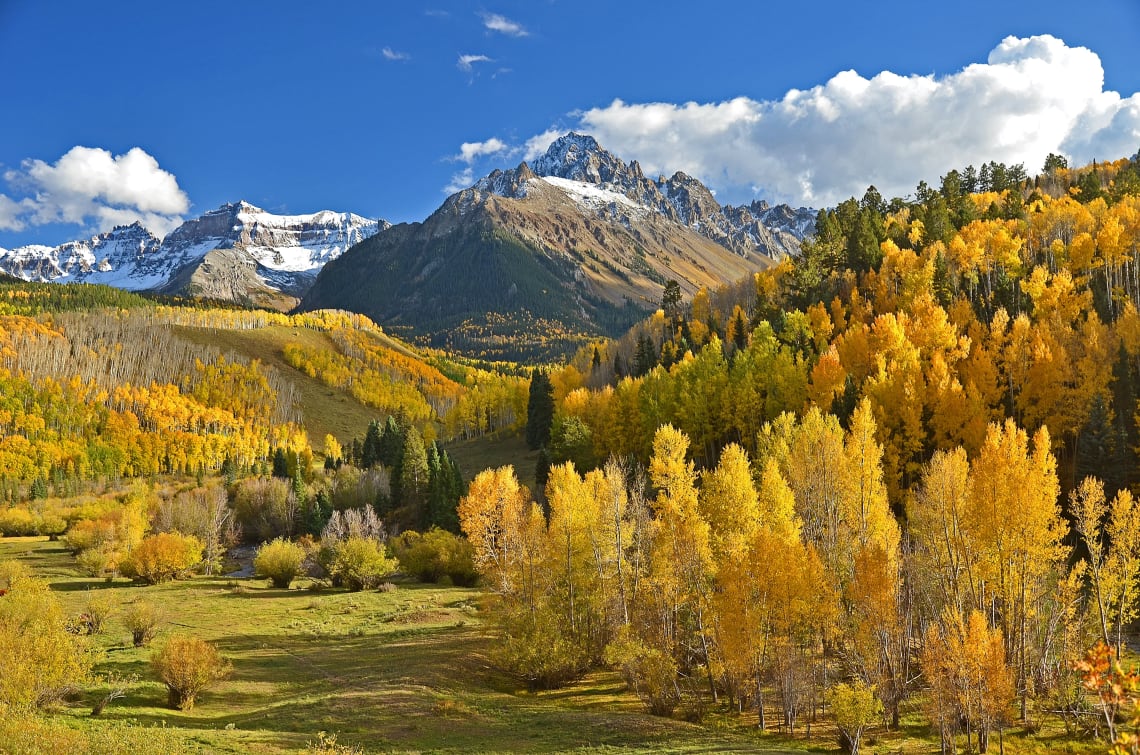 National Parks: Rocky Mountain, Mesa Verde, Great Sand Dunes, Black Canyon of the Gunnison
Other attractions: Denver, Aspen, Vail, Colorado Springs, Boulder
When to go: year-round, depending on what you'd like to do
Colorado is known for its skiing and beautiful landscapes. This state is an outdoor lover's paradise, with tons of opportunities for adventure year round. It's never a bad time to visit Colorado!
Hawaii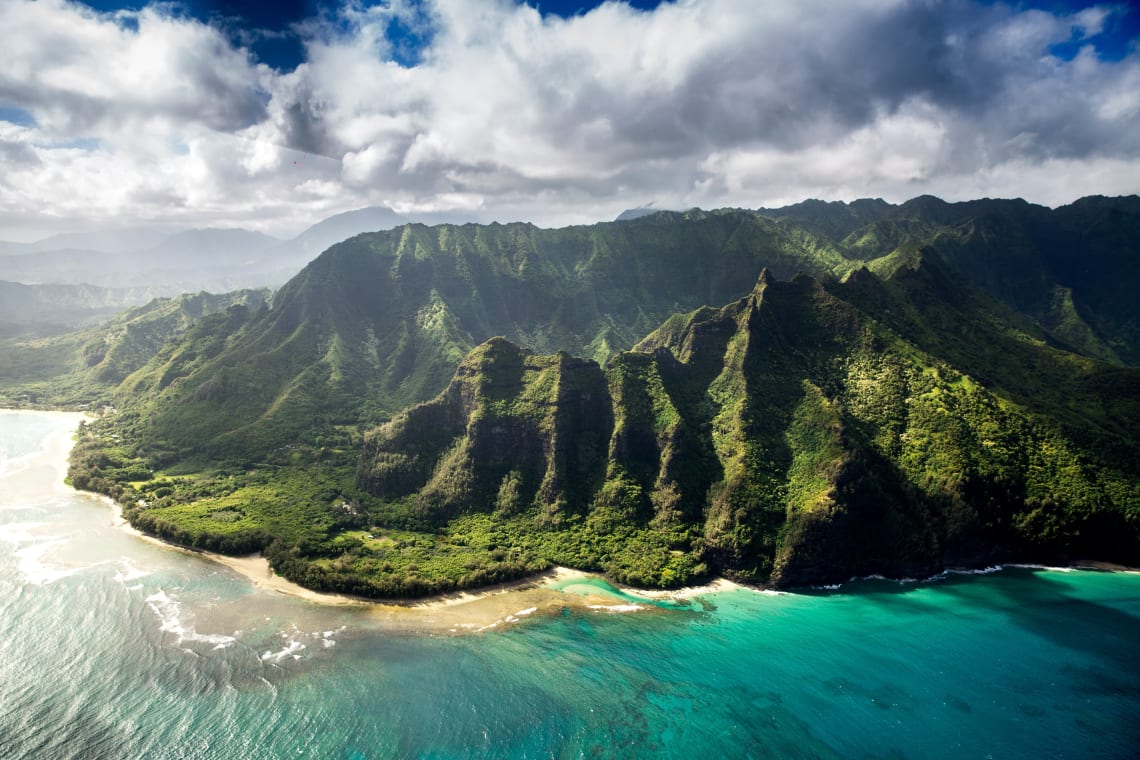 National Parks: Hawaii Volcanoes, Haleakala
Other attractions: Honolulu, Maui, Waikiki Beach, Lanai, Kauai
When to go: year-round
Hawaii is a volcanic archipelago located in the Pacific Ocean, around 2,400 miles southwest of California. Because of its distance from the mainland, the islands have maintained their own distinct culture.
Hawaii's beaches, waterfalls, and beautiful weather have made it a prime tourist spot.
Idaho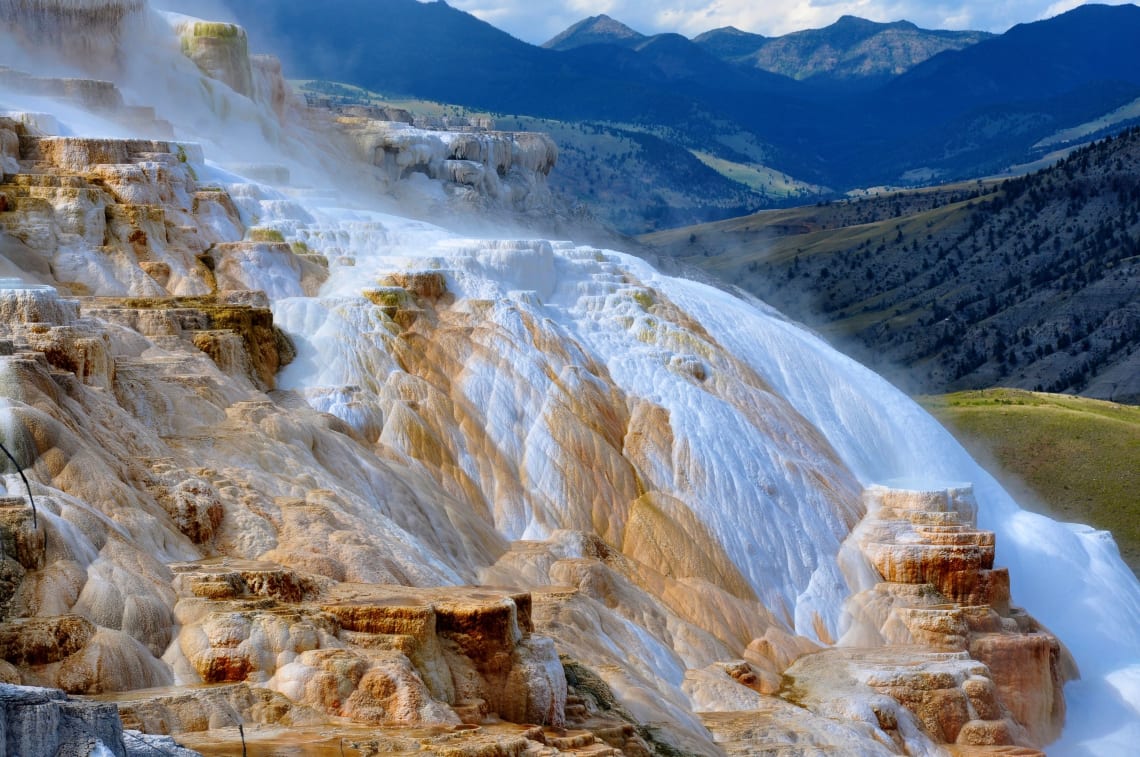 National Parks: Yellowstone
Other attractions: Craters of the Moon National Monument, Sun Valley, Shoshone Falls
When to go: year-round, depending on what you'd like to do
Idaho is an often overlooked state, which is a shame because it's beautiful! The state shares the famous Yellowstone National Park with neighboring states Wyoming and Montana and skiing in Sun Valley is popular during winter time.
Montana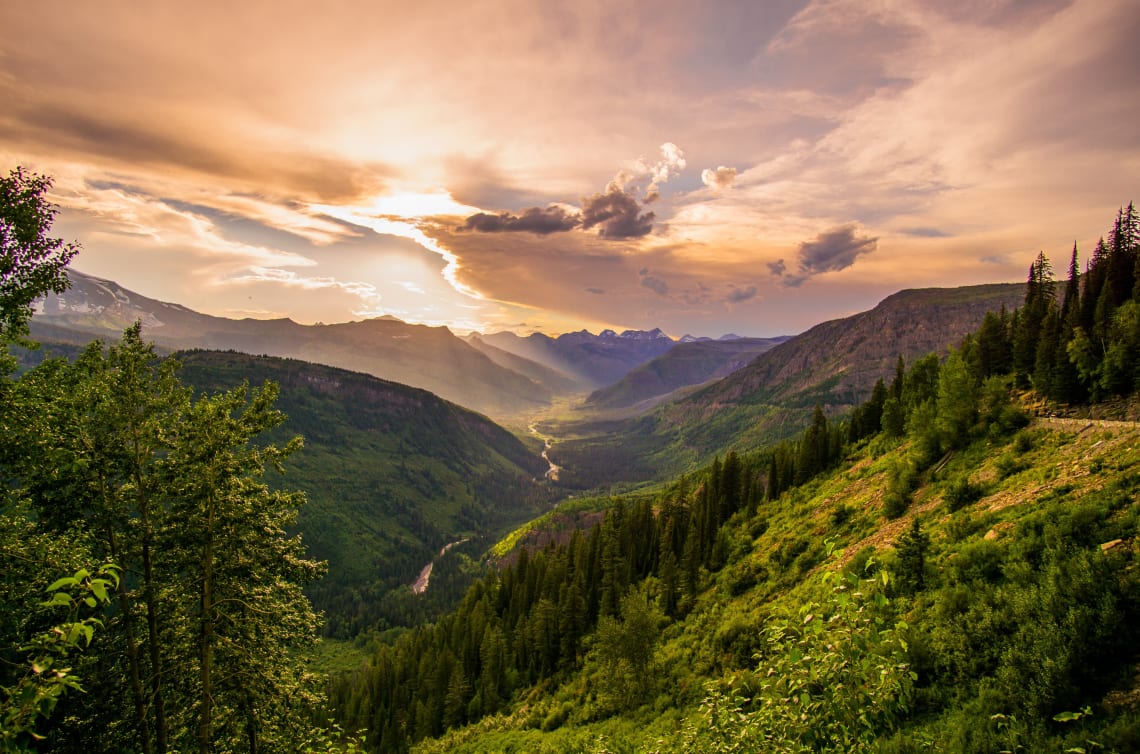 National Parks: Yellowstone, Glacier
Other attractions: Billings, Butte
When to go: June to September
Montana is known as "Big Sky Country" for a reason. There may not be much of interest for city lovers here, but if you're looking for unforgettable scenery, idyllic little ski towns, and a chance to commune with nature, it just doesn't get any better than Montana.
In this state you'll find two of the most beautiful national parks in America as well as two of the United States' most scenic roads, Going to the Sun Road and Beartooth Highway.
Montana shares a border with Canada, and it is very cold during winter. Snow can cause transportation issues during much of the year, but summer time offers very enjoyable weather.
Nevada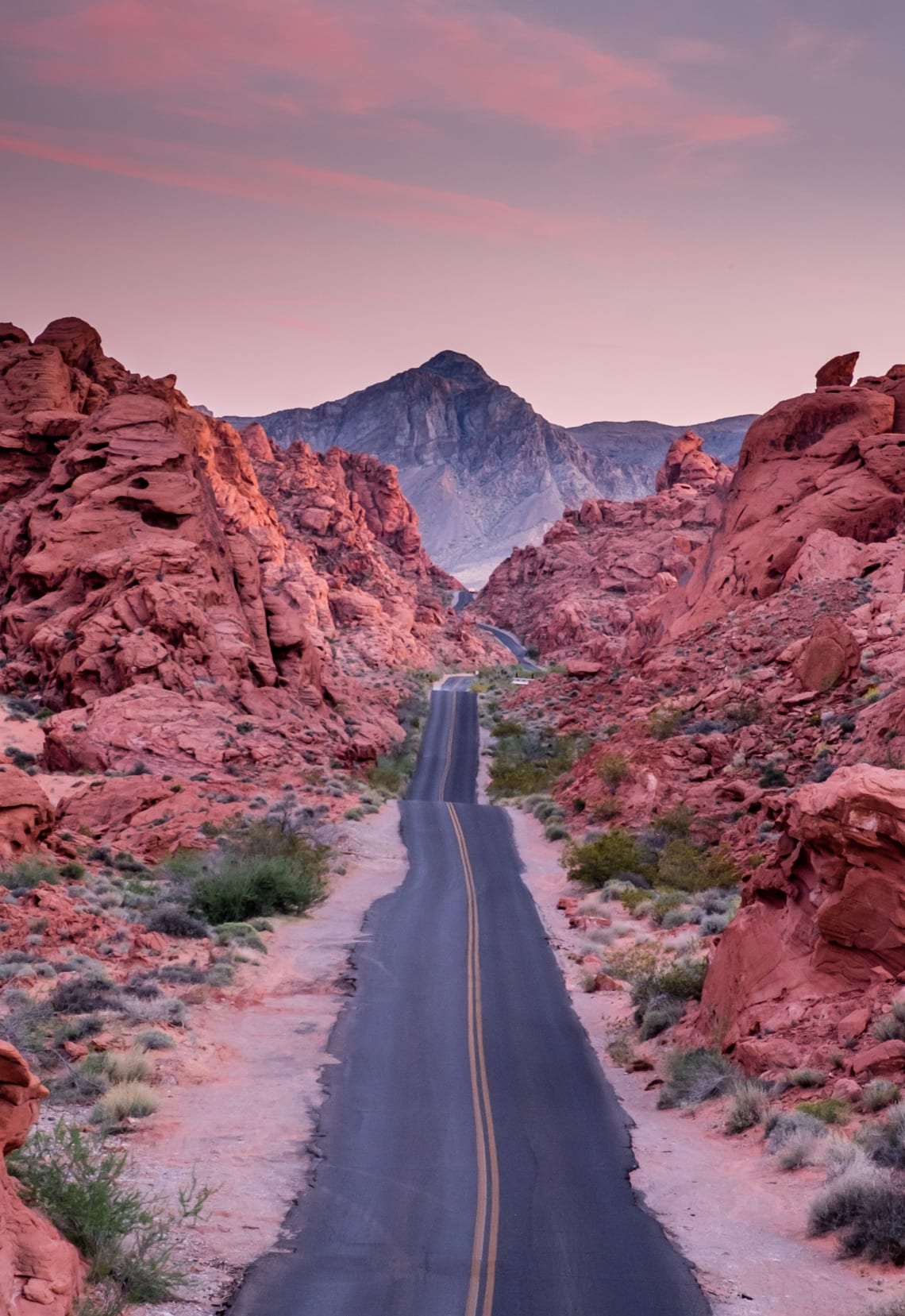 National Parks: Great Basin, Death Valley
Other attractions: Las Vegas, Hoover Dam, Lake Tahoe, Valley of Fire State Park, Red Rock Canyon, Reno
When to go: October to April
Known for its deserts and casinos as well as being the driest state in the country, Nevada gets very hot in the summer.
Late fall to early spring will grant you the most favorable weather to enjoy all of the fun Nevada has to offer, whether that's taking in the sights of the Las Vegas Strip or hiking in the Valley of Fire.
New Mexico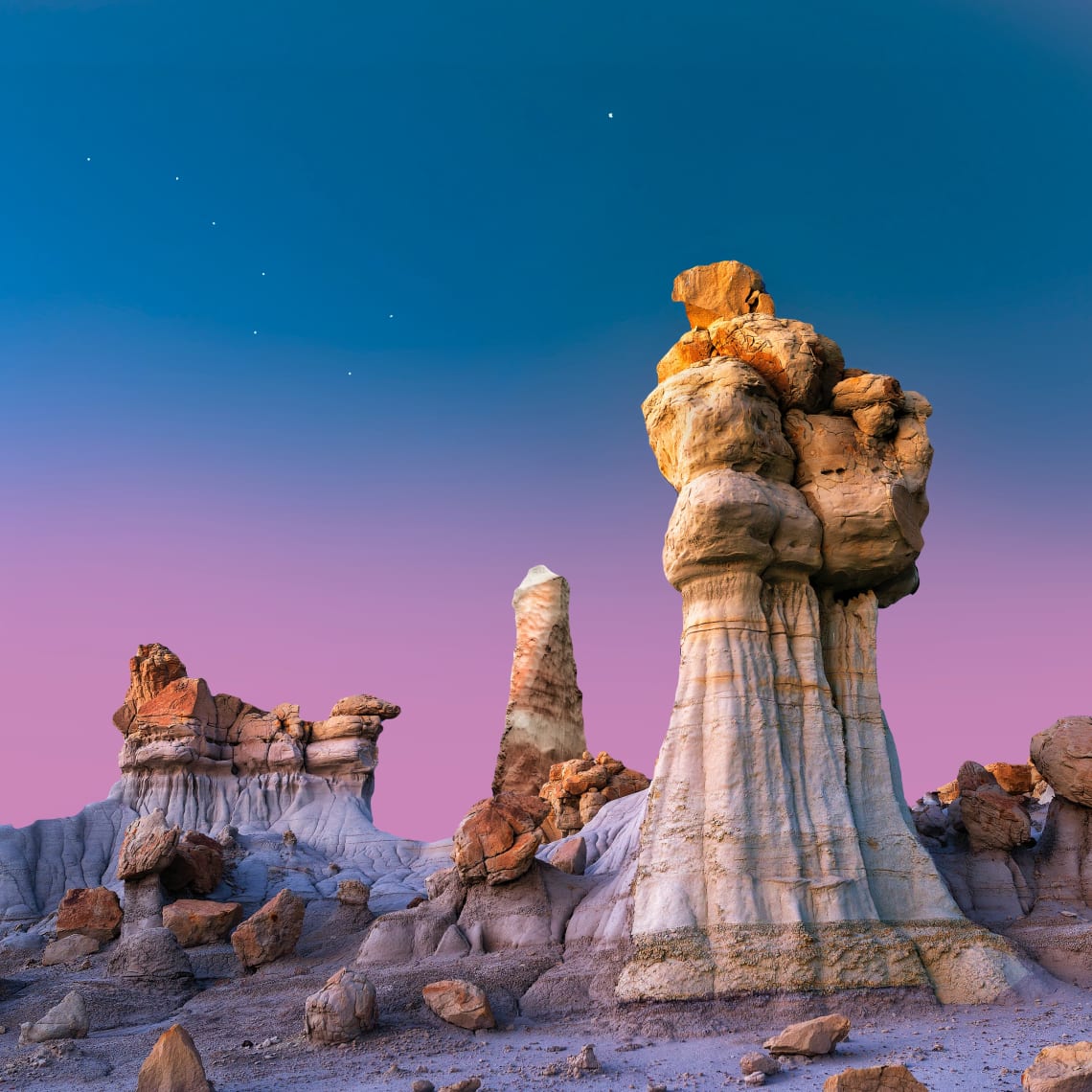 National Park: Carlsbad Caverns
Other attractions: White Sands National Monument, Chaco Culture National Historical Park, Bandelier National Monument, Albuquerque, Roswell
When to go: March to May or September to November
New Mexico is hot in the summer and can be cold in the winter, making the shoulder seasons the best time to visit.
New Mexico is a quirky state with an interesting mix of American, Mexican, and Native American influences. New Mexico is best known among the rest of the United States for its food and Roswell, the site of the infamous Roswell UFO incident in 1947.
Oregon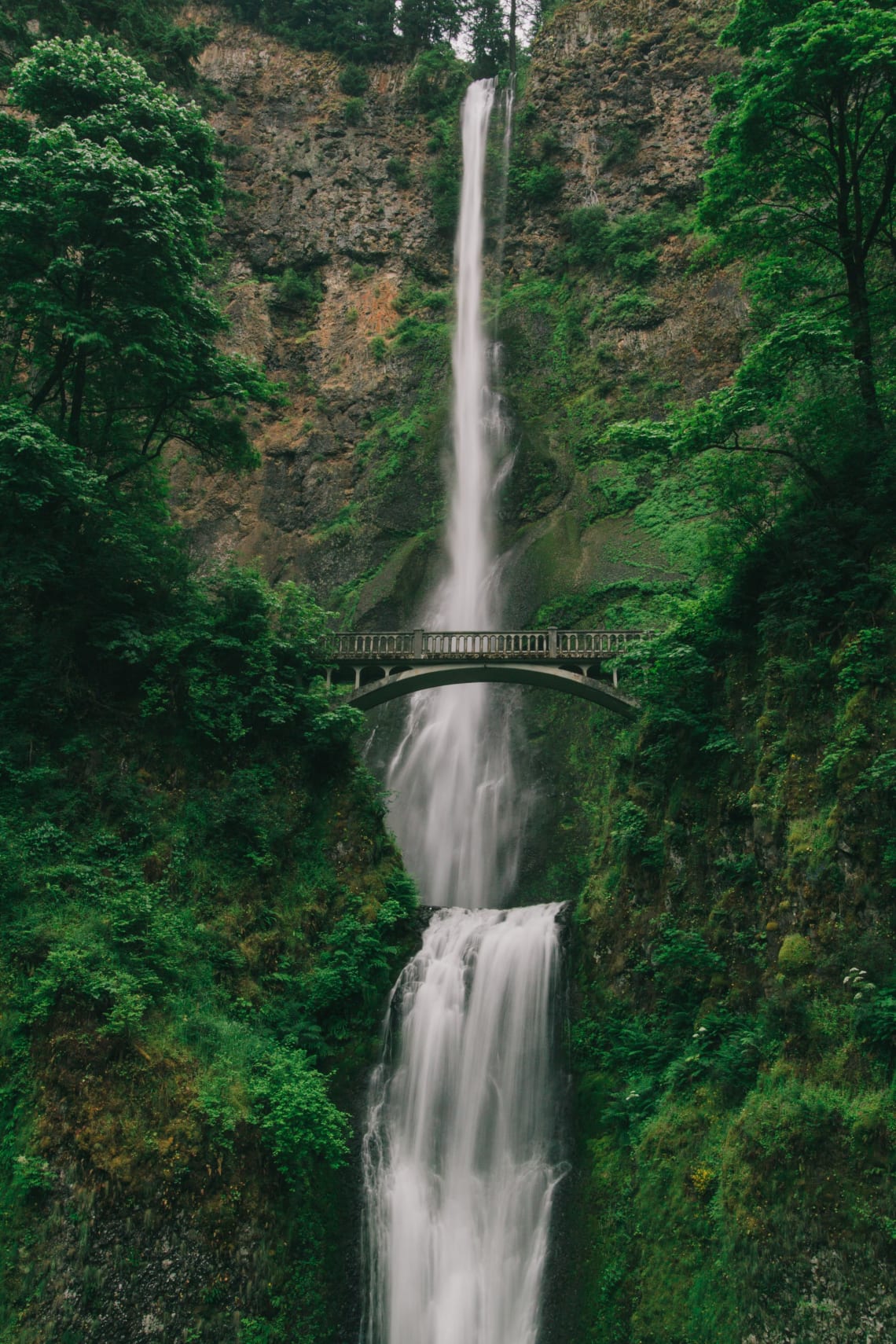 National Park: Crater Lake
Other attractions: Portland, Multnomah Falls, Mount Hood
When to go: April to October
Oregon, and Portland in particular, is known for its youthful spirit and lovely scenery as well as its microbreweries and food scene.
Multnomah Falls, a 611 foot tall waterfall near Portland, is an awe-inspiring (and Insta-worthy!) scene. The beaches, forests, and mountains make for great outdoors adventuring if you don't mind a little rain or snow.
Oregon is a very wet state that doesn't see all that much sunshine outside of late spring and early fall. Temperatures along the coast are pretty mild year round.
Utah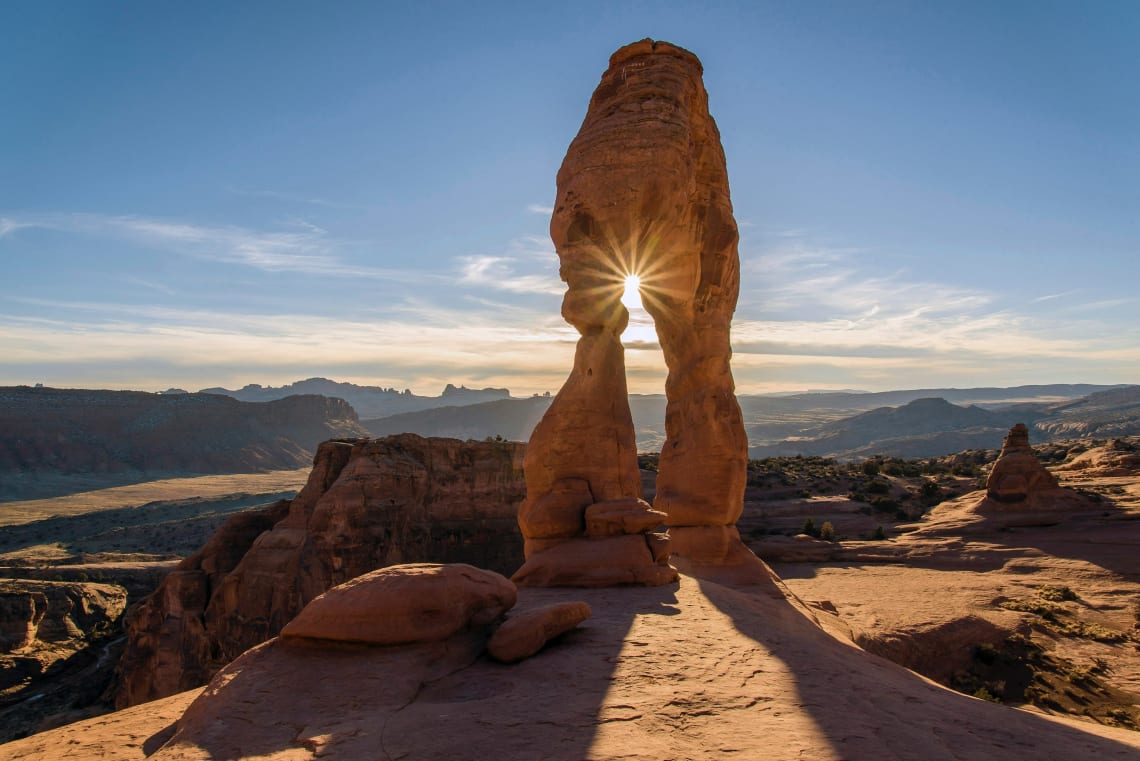 National Parks: Arches, Bryce Canyon, Canyonlands, Capitol Reef, and Zion
Other attractions: Grand Staircase-Escalante National Monument
When to go: year-round, depending on what you'd like to do
Utah is one of the best states for getting outdoors. Due to its dry climate, the snow in Utah is especially well-suited for winter sports, and the unique rock formations make Utah a rock climber's paradise.
In much of the state there's little light pollution, creating ideal stargazing conditions. As with much of the US, travelers looking for moderate temperatures will want to visit in the spring or fall.
Washington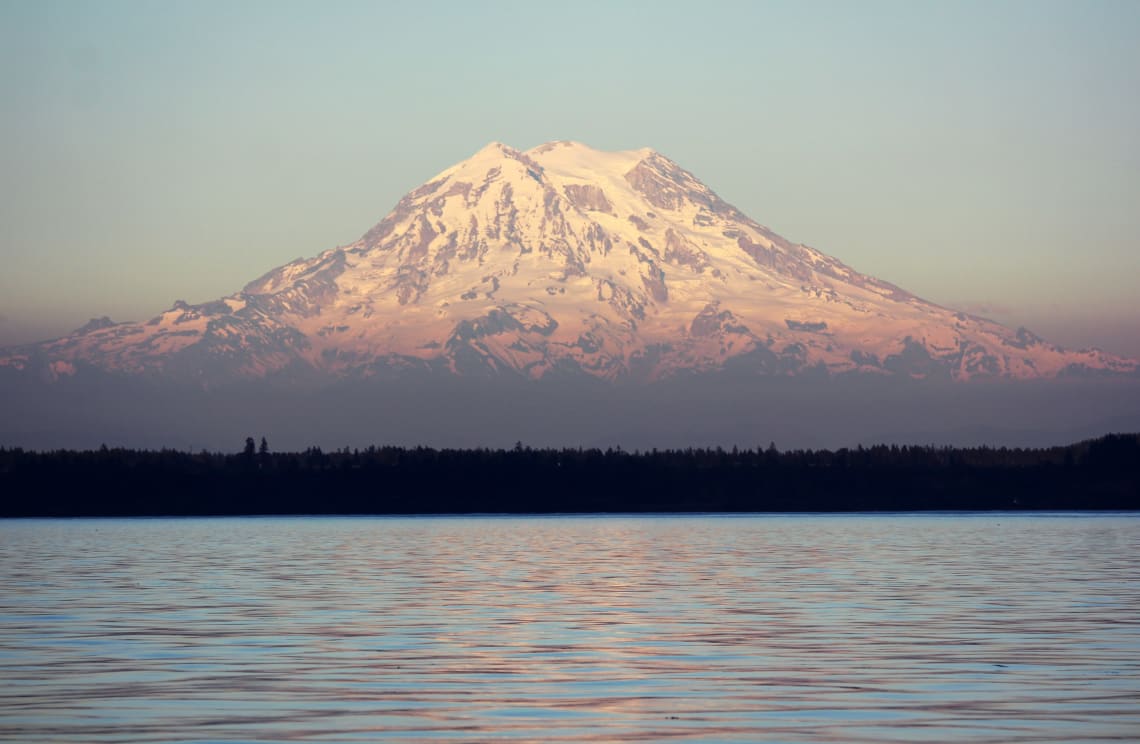 National Parks: Olympic, Mount Rainier, North Cascades
Other attractions: Seattle, Mount Saint Helens, Snoqualmie Falls
When to go: May to October
Washington is home to beautiful forests, mountains, and glaciers as well as a few active volcanoes.
Much like its southern neighbor, Oregon, Washington sees a lot of precipitation. This makes for skiing and snowboarding opportunities in the winter time, but you definitely don't want to leave your raincoat and boots at home!
Despite the wet conditions, Seattle is a popular tourist city, known for its coffee and thriving cultural scene.
Wyoming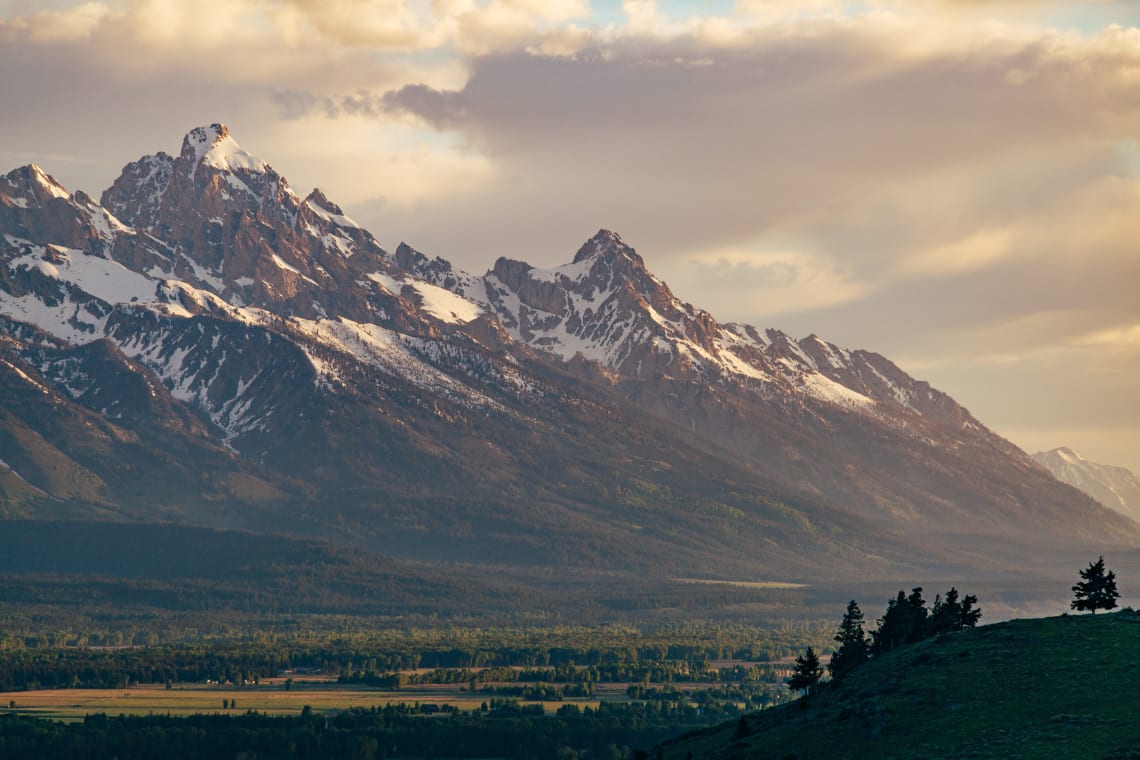 National Parks: Yellowstone, Grand Teton
Other attractions: Jackson Hole, Devils Tower National Monument, Cody
When to go: year-round, depending on what you'd like to do
If the "Wild West" lives on anywhere, it lives in Wyoming. The Cody Nite Rodeo runs every single night during the summer, and also in Cody you'll find the Buffalo Bill Center of the West.
The state has an abundance of Native American history and wide open plains in the south, but the dramatic mountain views found in the north truly take the cake.
Midwest
The American midwest is where a lot of the agricultural production and manufacturing takes place. It's not the most touristy part of the country, for sure, but there are some hidden gems here.
Illinois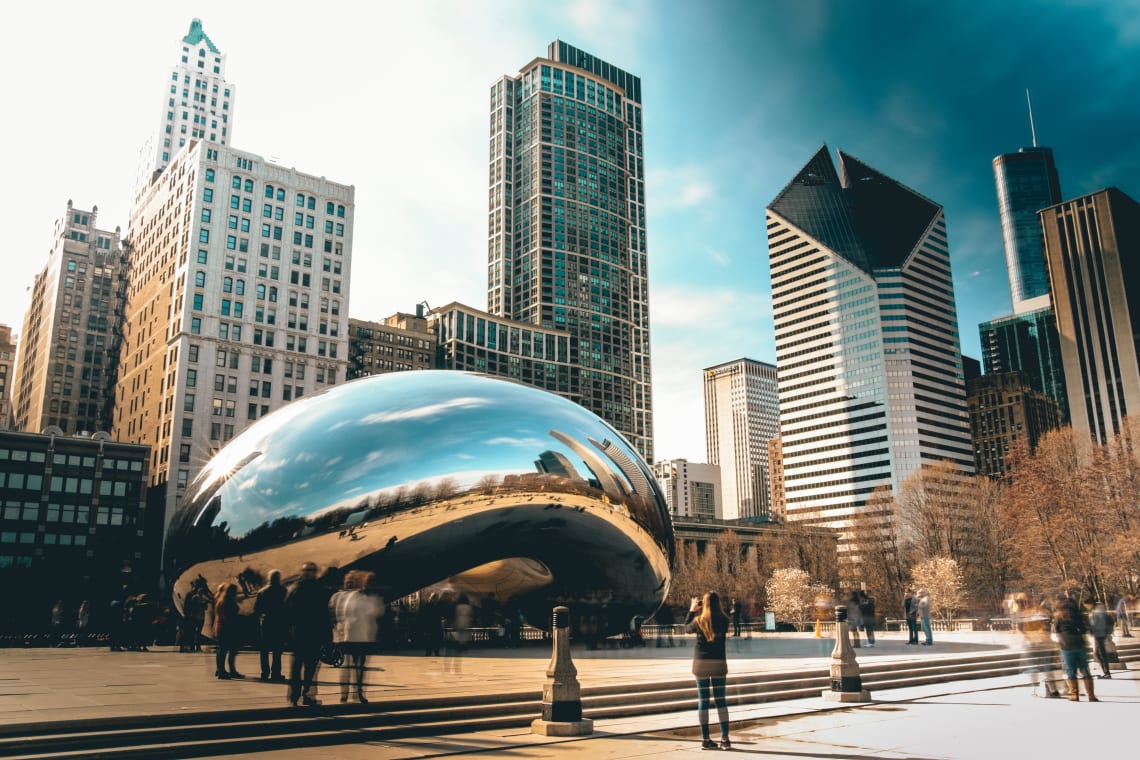 Popular attractions: Chicago
When to go: year-round, though winters are cold
Illinois is a smaller state, and by far the most popular city to visit is Chicago.
Chicago sits on Lake Michigan and is famous for its museums, architecture, and my favorite personal favorite thing about the city, its food. There are Chicago-style hotdogs and Chicago-style pizzas, for sure, but there's also a restaurant serving delicious versions of anything else you could possibly want to eat.
Beyond just the food scene, the city has a fantastic atmosphere. It's definitely worth a visit!
Indiana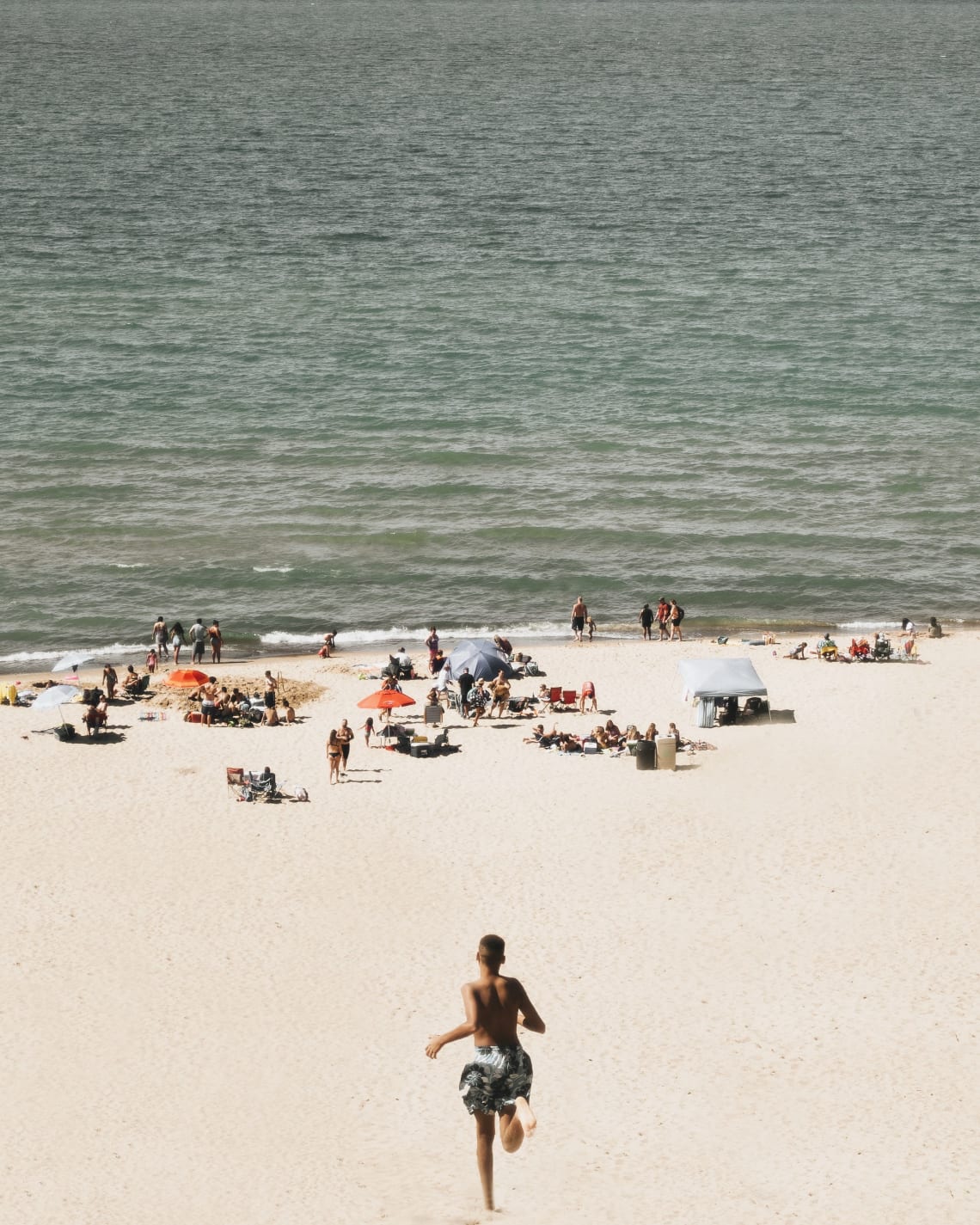 National Park: Indiana Dunes National Park
Other attractions: Indianapolis
When to go: year-round
Indiana is home to the newest national park, Indiana Dunes, which just gained the title in February 2019. A great place to visit year round, Indiana Dunes sits on the shores of Lake Michigan, and on really clear days you can just make out the Chicago skyline across the lake.
The park gets its name from its giant sand dunes, and the beachy atmosphere is a perfect spot to relax. Indianapolis is a smaller city, but there's lots to do, including a trip to famous Indianapolis Motor Speedway, where the Indy 500 is held each year.
Iowa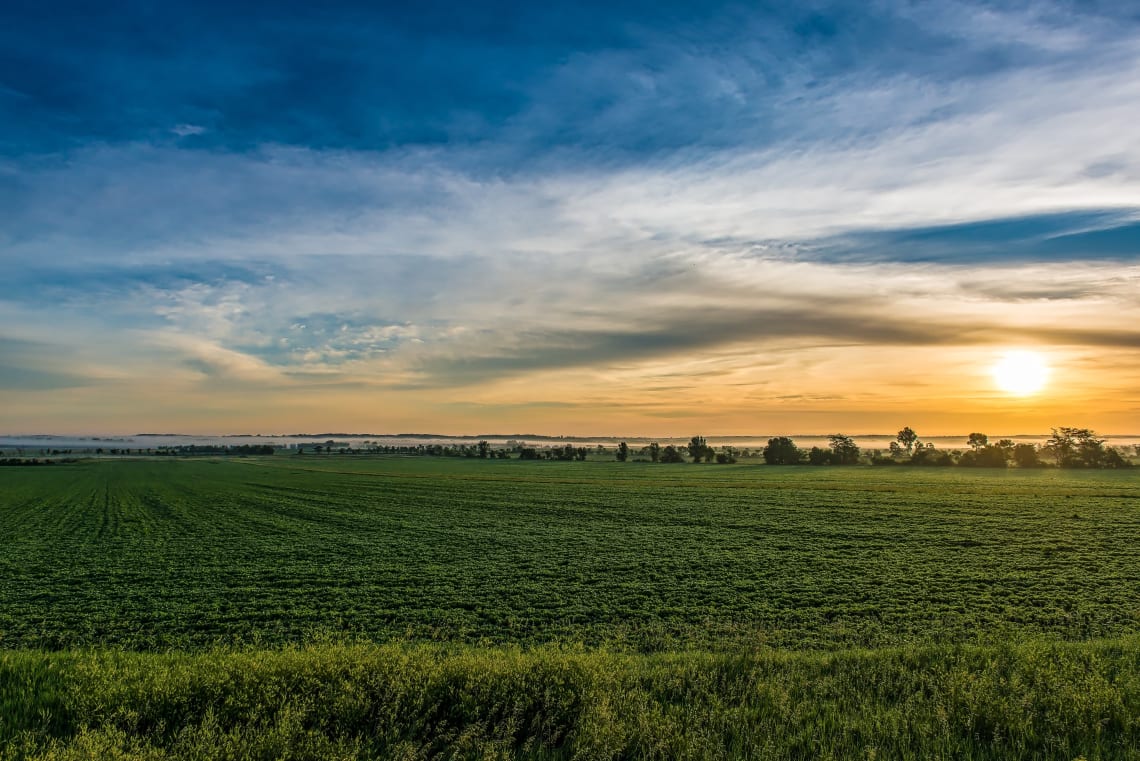 Popular attractions: Maquoketa Caves State Park, Amana Colonies, Adventureland Park
When to go: year-round
If you google Iowa, you're going to get a lot of results that mention corn and plains.
Admittedly, Iowa is not the most exciting of states, but if you ever happen to be driving through, Maquoketa Caves State Park is a pretty area that would make a great place to stretch your legs, and Adventureland Park is a fun stop with roller coasters and other rides, shows, and games.
Kansas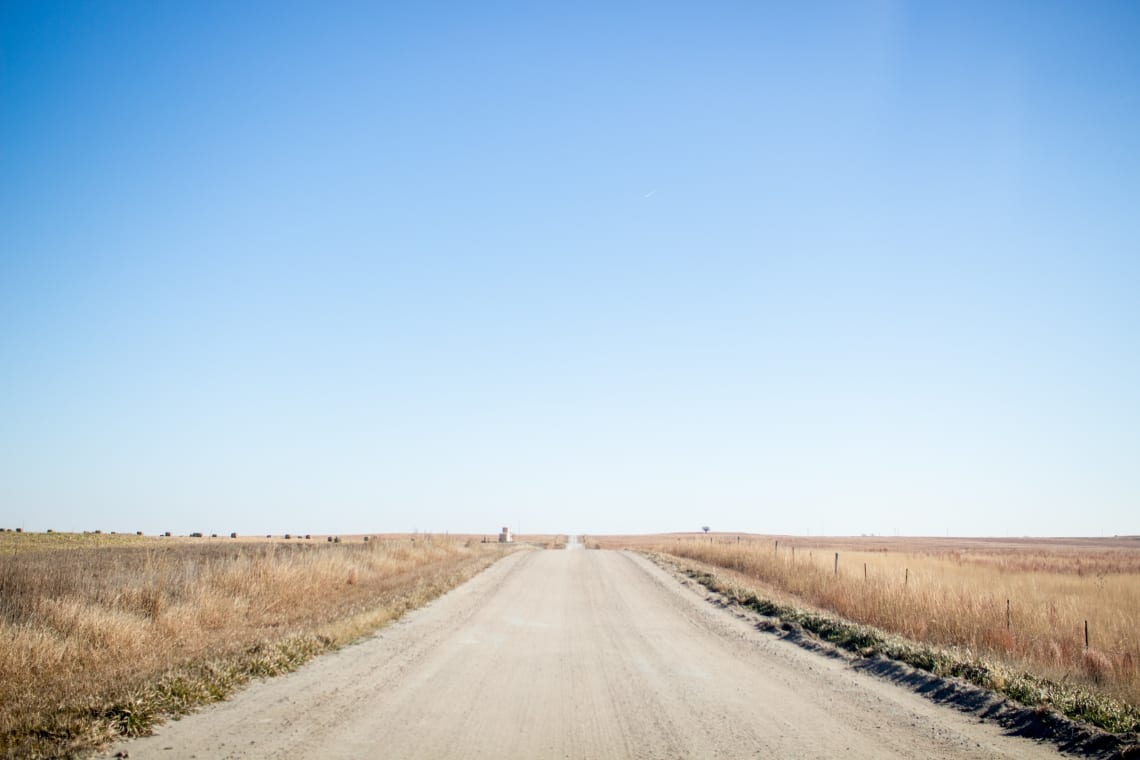 Popular attractions: Strataca
When to go: year-round
Another "fly over" state, there's not a whole lot to do in Kansas. However, if you should find yourself in the Sunflower State with a few hours of free time, Strataca, which is a salt mining museum, is an interesting experience.
Michigan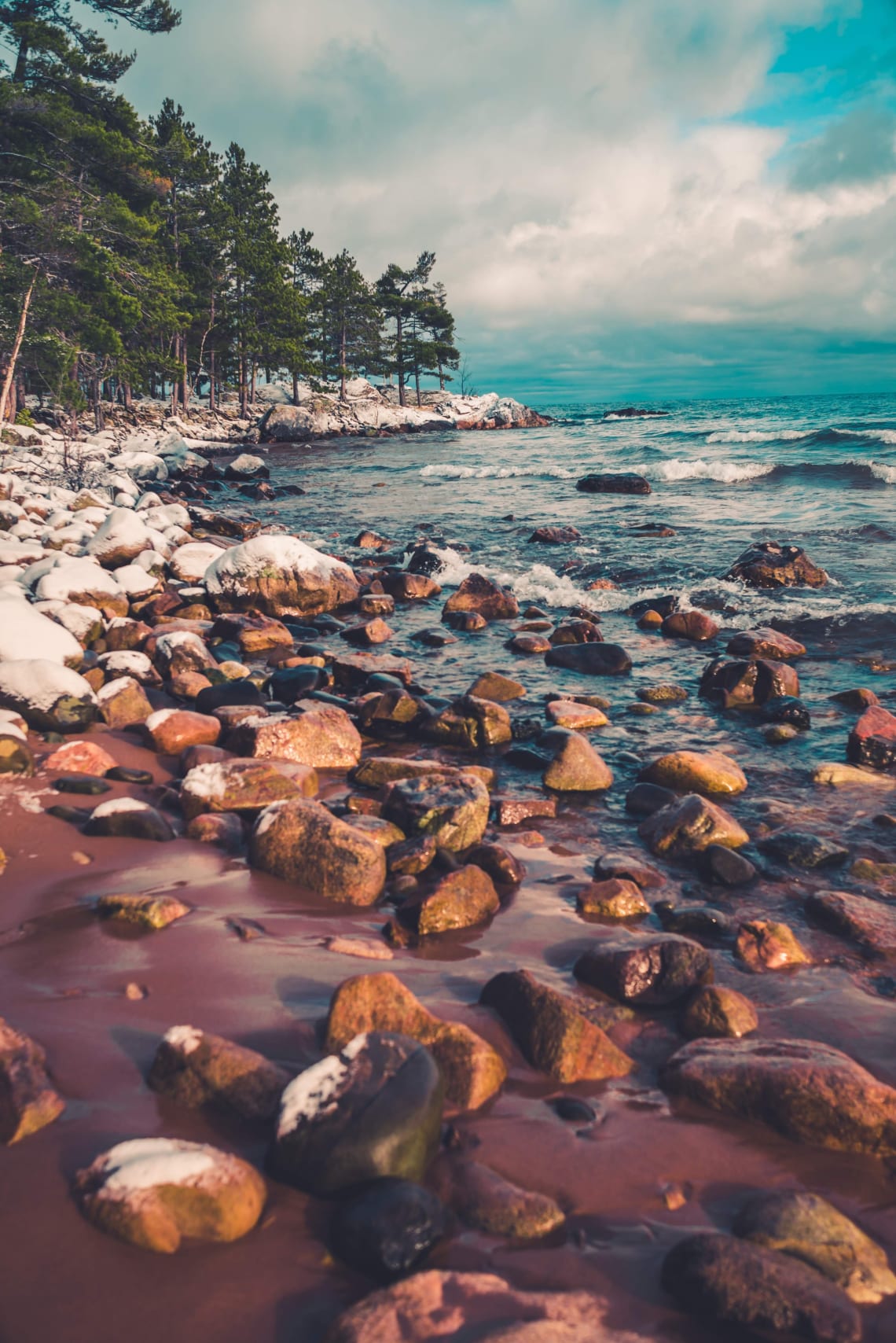 National Park: Isle Royale
Other attractions: Detroit, Mackinac Island, Sleeping Bear Dunes National Lakeshore, Pictured Rocks National Lakeshore
When to go: June to September
Michigan is called "The Great Lakes State" and much of its tourism is centered around the enormous lakes of Lake Erie, Lake Michigan, Lake Superior, and Lake Huron. Michigan is one of the northernmost states, so much of the year is very cold, making summer the best time to visit.
Minnesota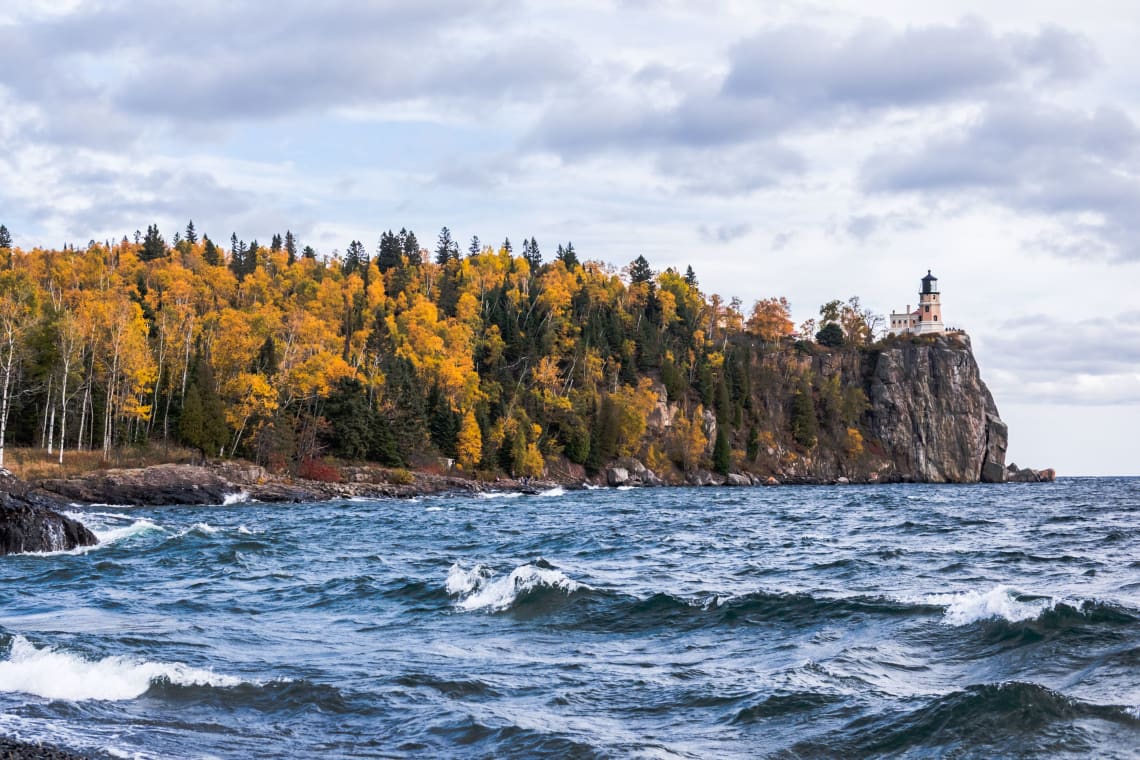 National Park: Voyageurs
Other attractions: Minneapolis, Mall of America, Superior National Forest, Boundary Waters Canoe Area Wilderness
When to go: May to September
"The Land of 10,000 Lakes" is actually home to more 15,000 lakes, making Minnesota a prime spot for fishing, boating, kayaking, and canoeing. However, the state is very far north and winters are extremely cold so its best enjoyed in the summer.
Did you know that the largest Buddhist temple of the USA is located in Minnesota? You can read about it and more here.
Missouri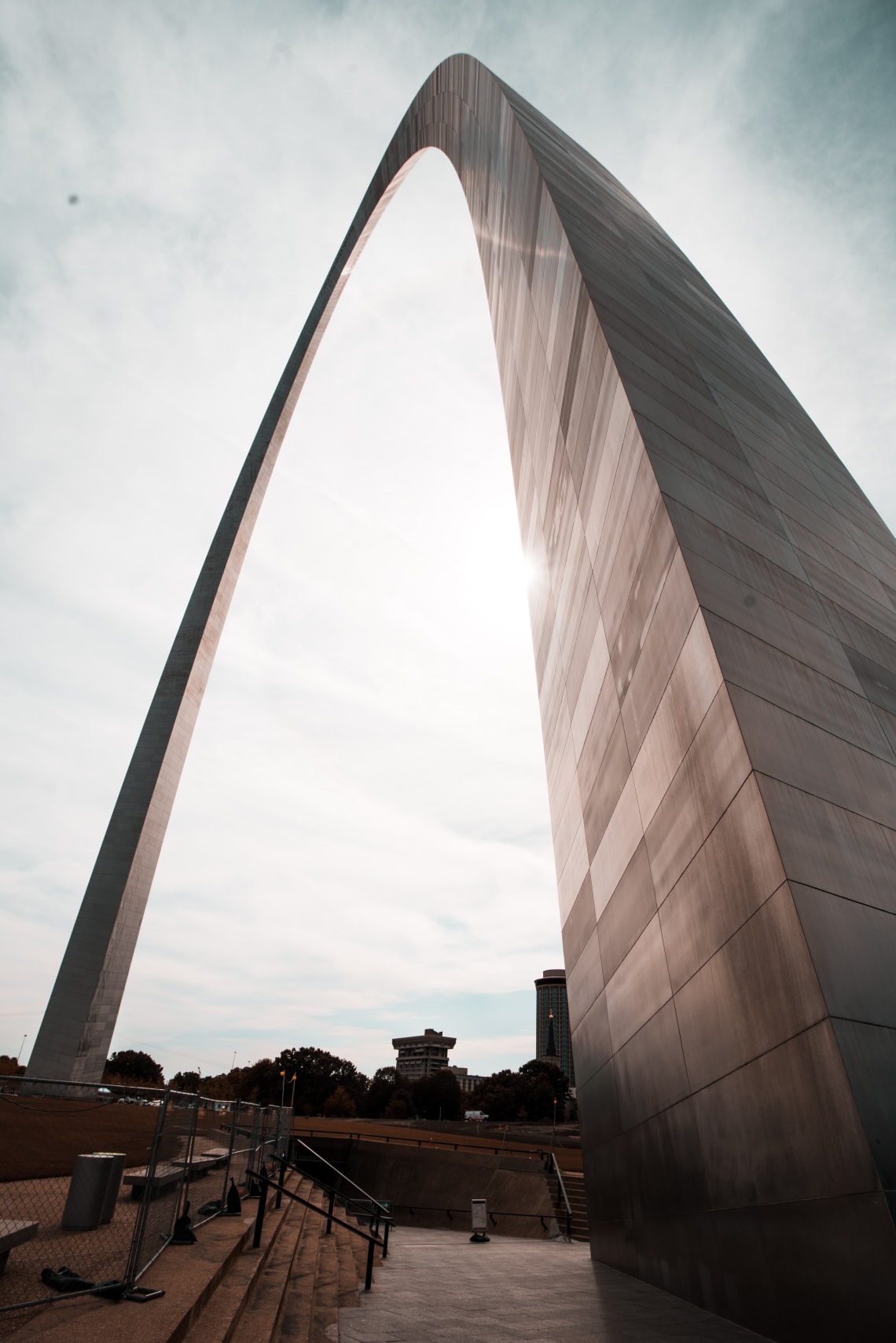 National Park: Gateway Arch
Other attractions: St. Louis, Kansas City, Lake of the Ozarks
When to go: May to October
Missouri has a handful of great places to visit. There's St. Louis, which made my list of 10 best offbeat places to visit in the USA, Kansas City, known for its barbecue and jazz music, and the stunning Lake of the Ozarks and its surrounding wilderness, which is a perfect destination for wilderness backpackers and hikers.
Nebraska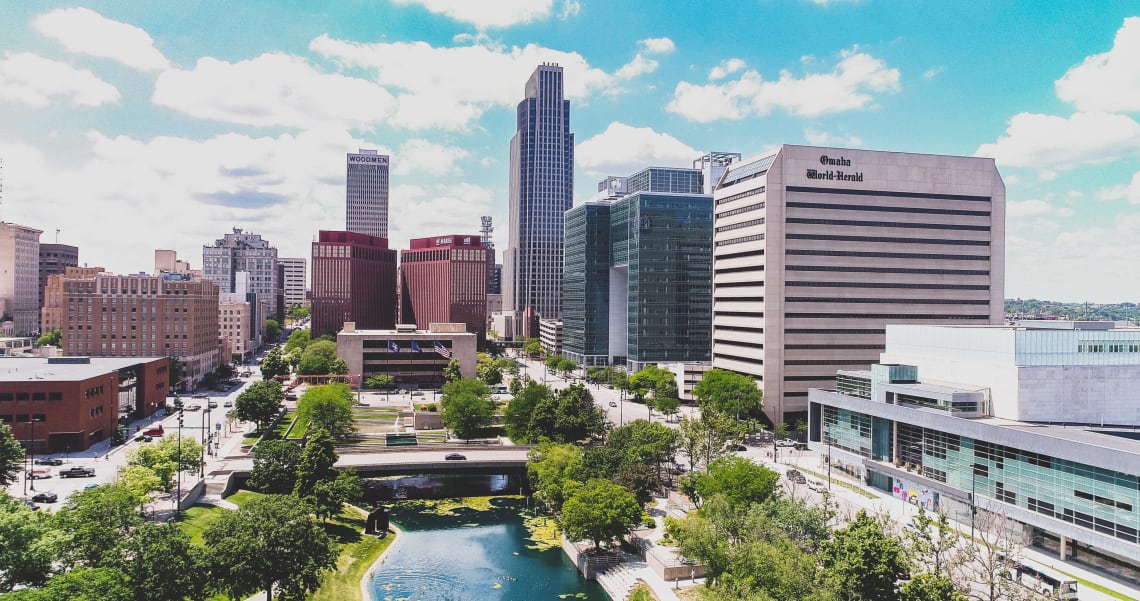 Popular attractions: Omaha
When to go: May to October
Nebraska is not a huge tourist state, but Omaha has some selling points, including the Henry Doorly Zoo and Aquarium and The Old Market. Winters are cold and summers can be very hot and humid, but fall temperatures are very enjoyable with little precipitation.
North Dakota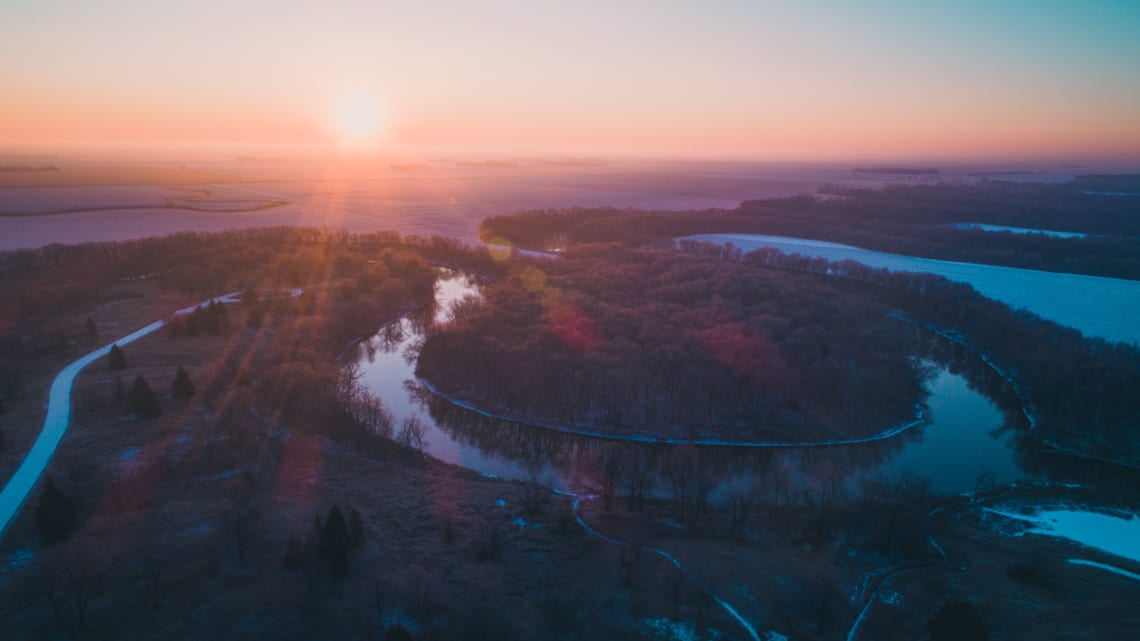 National Park: Theodore Roosevelt
Other attractions: Knife River Indian Villages National Park
When to go: June to October
North Dakota is cold for much of the year, with extremely harsh winters and very little to do, although Knife River Indian Villages National Park is a nice spot for those interested in Native American culture.
Ohio
National Park: Cuyahoga Valley
Other attractions: Cincinnati, Cedar Point, Kings Island
When to go: April to October
Cincinnati is a fun city with plenty to do. There are some great museums, including the National Underground Railroad Freedom Center, the Cincinnati Museum Center at Union Terminal, and Cincinnati Art Museum, as well as one of the best rated zoos in the country. Ohio has a couple highly rated amusement parks as well, including Cedar Point and Kings Island.
South Dakota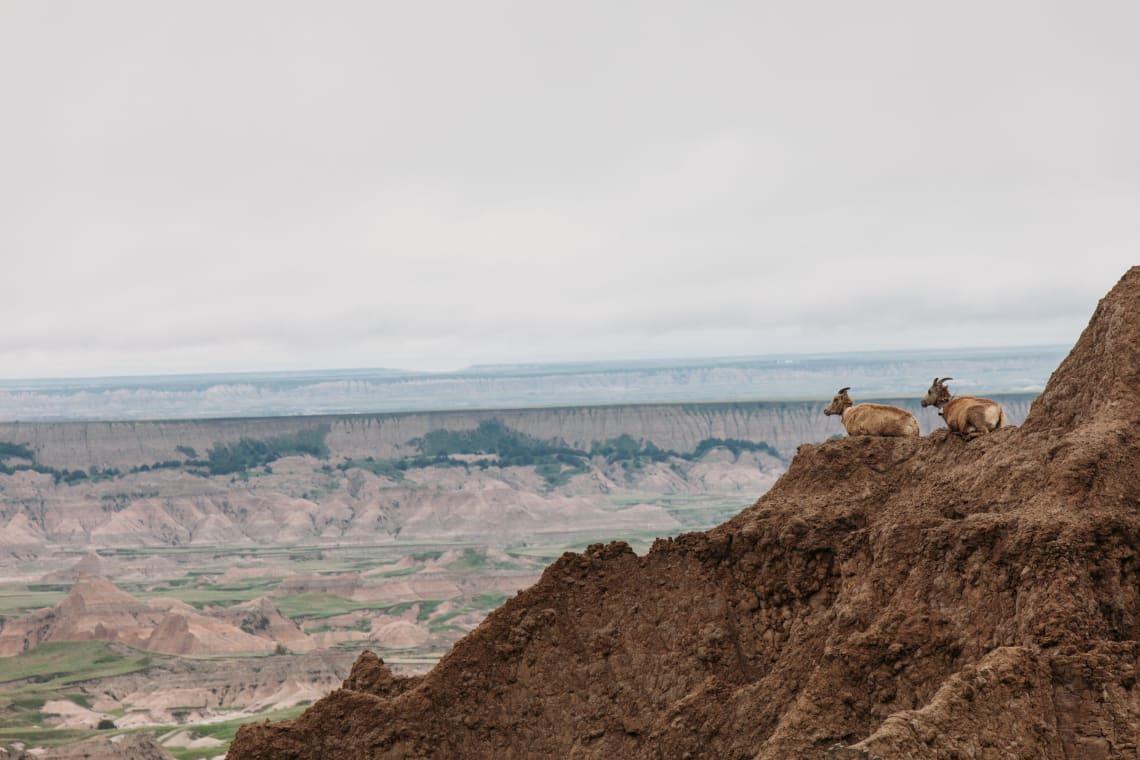 National Parks: Badlands, Wind Cave
Other attractions: Mount Rushmore, Custer State Park
When to go: May to October
South Dakota offers plenty of pretty scenery and the unique 60 foot tall carvings of four former US president's faces known as Mount Rushmore. But winters are brutal so if for some reason you're determined to see South Dakota, you'd better plan on coming during the warmer months.
Wisconsin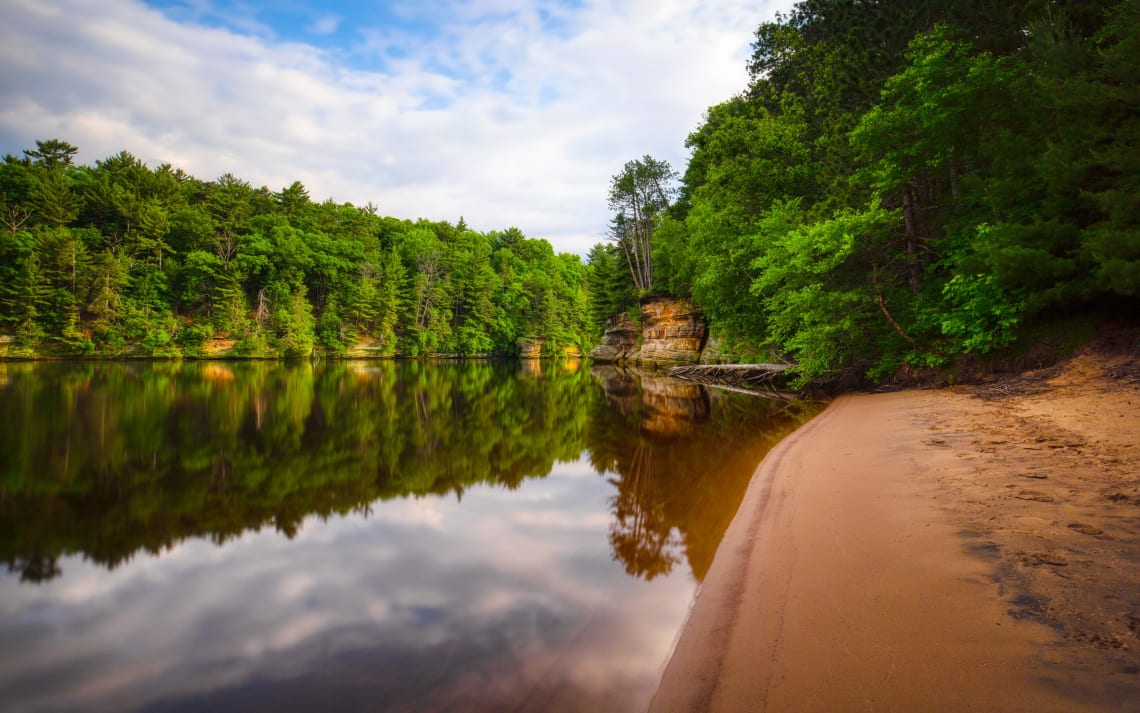 Popular attractions: Milwaukee, Wisconsin Dells
When to go: June to October
Wisconsin is not a huge tourist state, but the Wisconsin Dells are a nice enough spot during summer and the state does offer some beautiful foliage in the fall.
Known in the US for its beer and cheese, if you're ever passing through you should definitely sample the cheese curds, which were the highlight of my Wisconsin experience.
South
The south is known for having its own distinct culture, characterized by "southern hospitality."
Most of the southern states have hot, humid summers and mild winters, and the very best thing about the south, in my opinion, is the food. Known as "comfort food" or "soul food", traditional dishes of grits, cornbread, chicken and dumplings, fried chicken and catfish, sweet tea, and more can be found here.
Alabama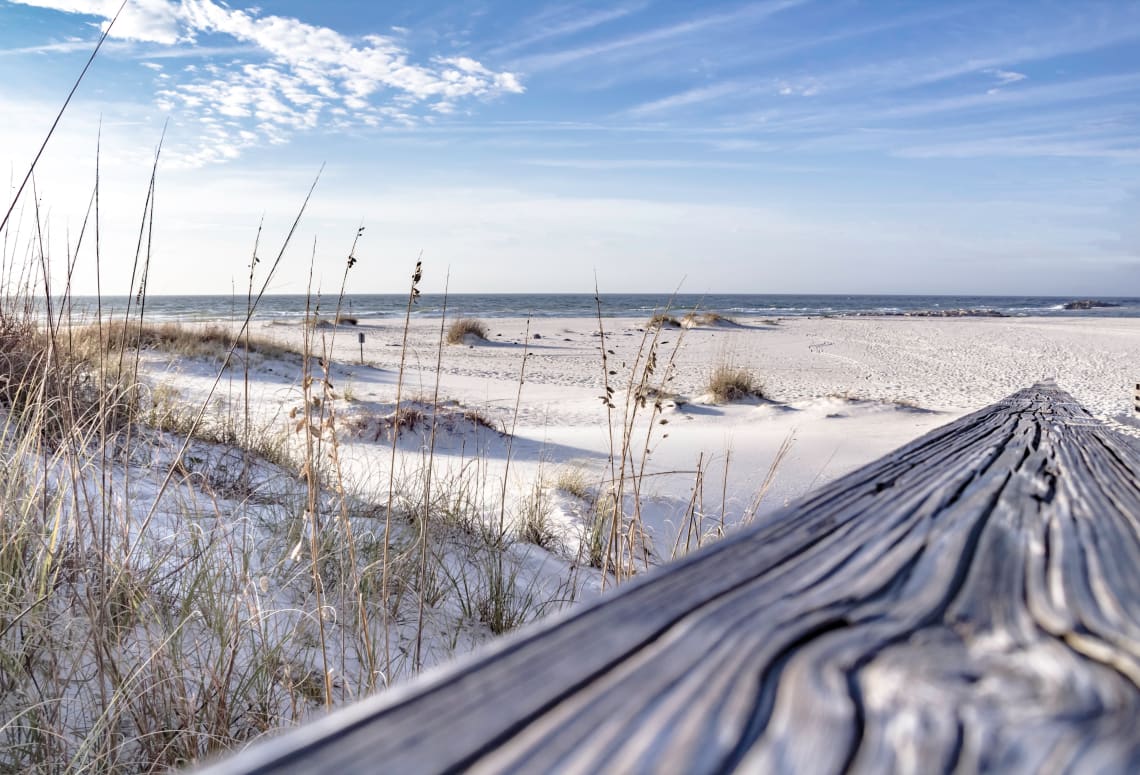 Popular attractions: Mobile, Gulf Shores, Orange Beach, Dauphin Island
When to go: year-round
Alabama's biggest draw is definitely its beaches, the most popular of which are the Gulf Shores and Orange Beach areas. Every year thousands of people flock to the sandy beaches of Gulf Shores to see their favorite musical artists perform at Hangout Music Festival.
Three miles off the coast of Alabama is Dauphin Island, a quiet little island with white sand beaches, perfect for travelers looking for a more relaxed beach experience. For the full beach experience, you'll probably want to visit between April and September, but even winters in Alabama are typically not extreme.
Arkansas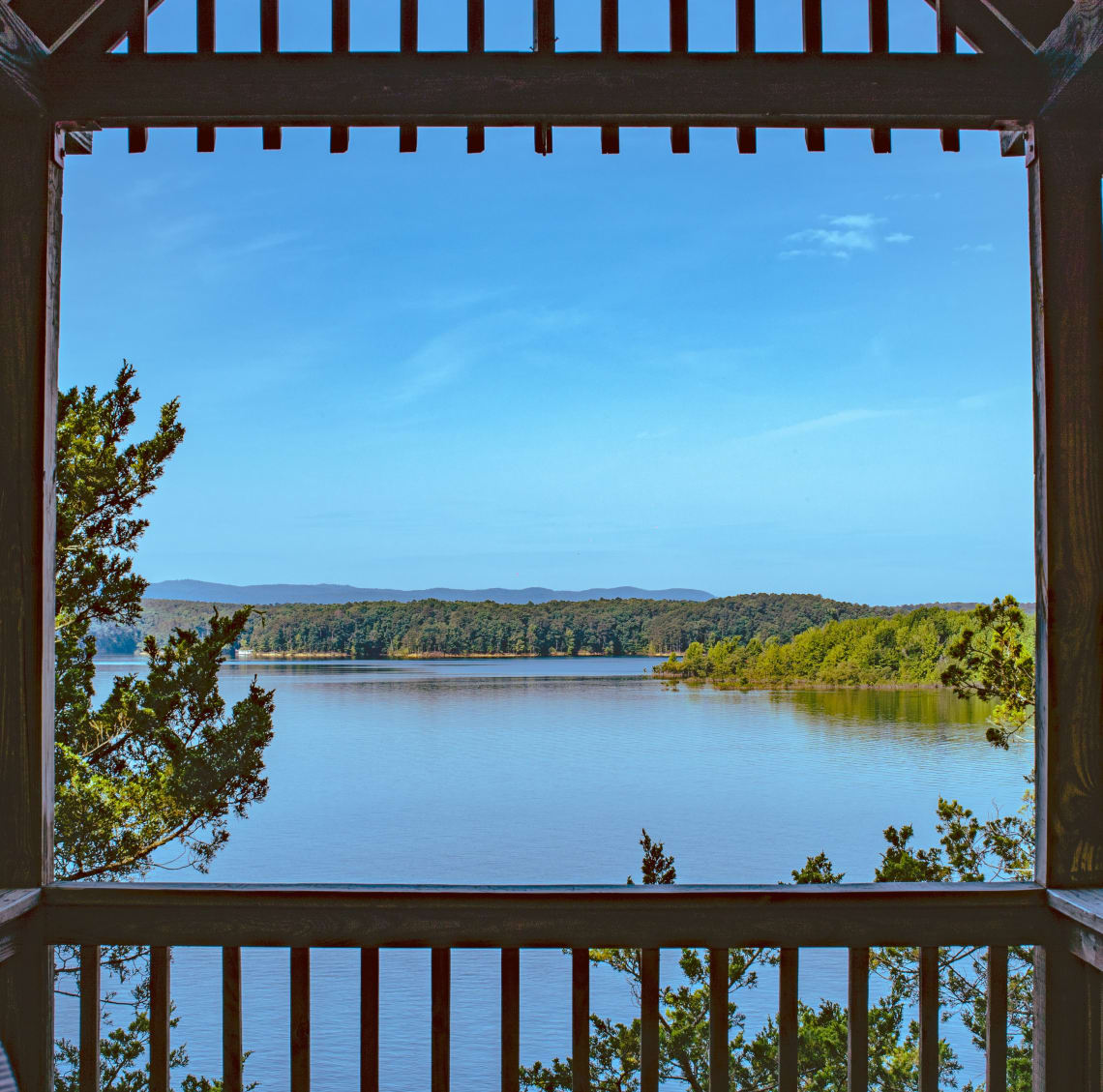 National Park: Hot Springs National Park
Other attractions: Buffalo National River, Ozark National Forest
When to go: Spring or fall for the best weather
Arkansas is another great destination for people hoping to get outdoors during their America trip.
During your visit, you can soak in one of the thermal baths at Hot Springs National Park and be pampered in the spa town, also named Hot Springs, that has sprung up around them. Ozark National Forest is a favorite among wilderness backpackers and hikers, and I once spent seven incredibly peaceful days kayaking the Buffalo National River and hiking the surrounding wilderness.
Summers in Arkansas are hot and humid, and winter can be really cold so spring and fall are your best windows to experience Arkansas outdoors.
Delaware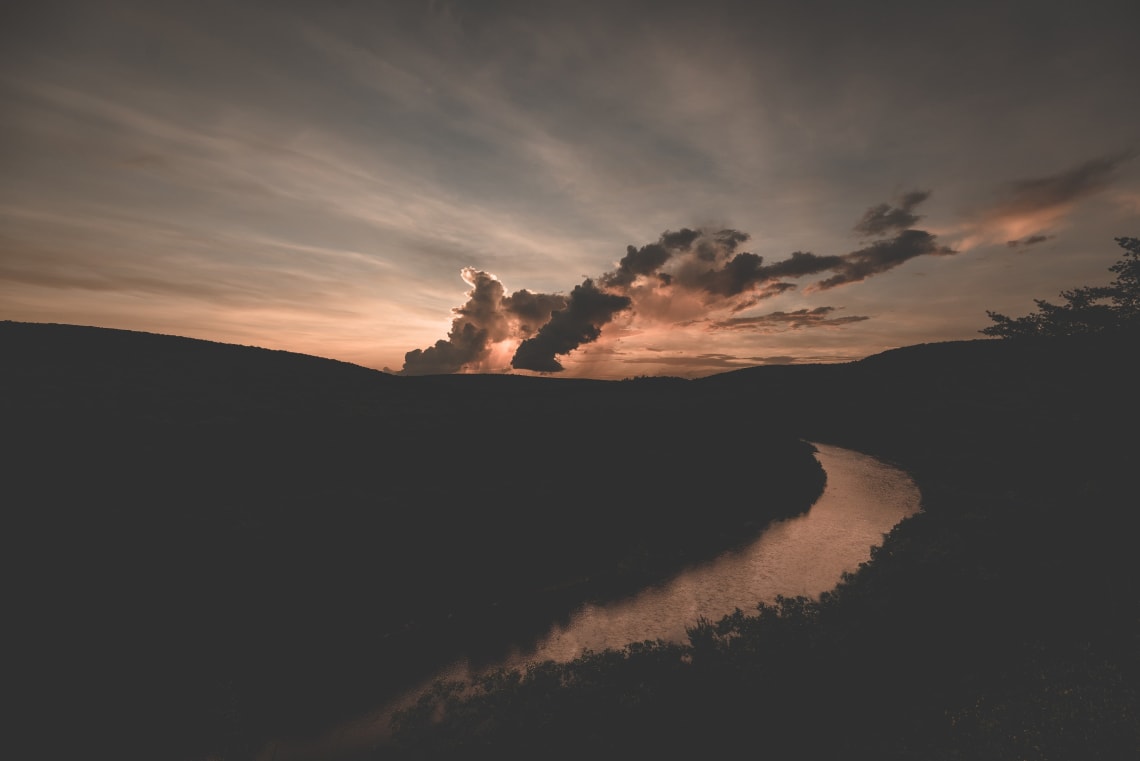 Popular attractions: Nemours Estate, Cape Henlopen State Park
When to go: Summer
Delaware is a small coastal state, and most of its visitors come for the beaches. Cape Henlopen is a beachy state park with campsites and a nature center.
Another popular attraction is the Nemours Estate. Built in the early 1900s, the property boasts the largest formal French gardens in North America.
The best time to plan your visit to Delaware is summer.
Florida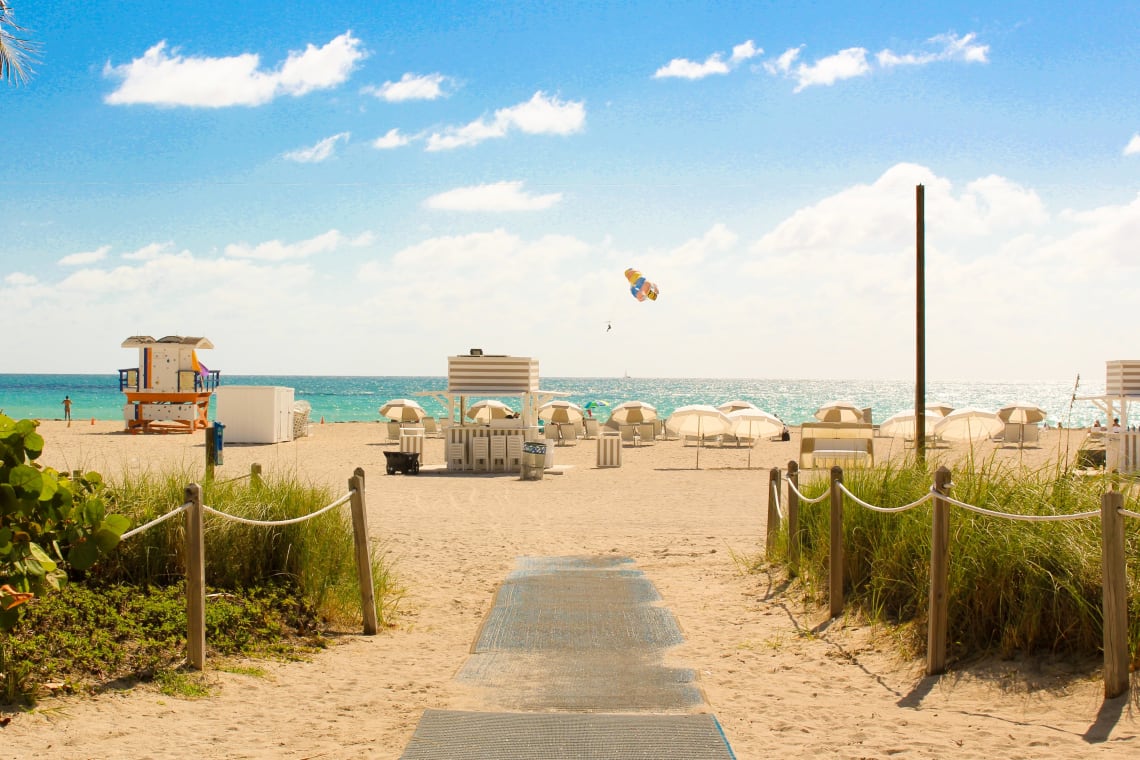 National Parks: Everglades, Dry Tortugas, Biscayne
Other attractions: Disney World, Universal Studios, Miami, St. Augustine, Key West
When to go: year-round
Without a doubt one of the most popular states people visit during their America trip is Florida.
First of all, there's Disney World in Orlando, the bigger of the two US Disney theme parks, which I believe everyone should experience at least once in their lifetime. But aside from the man-made attractions of Florida, the state has vast natural beauty with over 8,400 miles of coastline.
Showcased in its three national parks are pristine beaches, coral reefs, swamps, alligators, and more. Florida is another one of those states where you could spend your entire America trip and never get bored.
Planning your trip during hurricane season, June to November, can be risky so you'll want to keep an eye on the weather if you do.
Georgia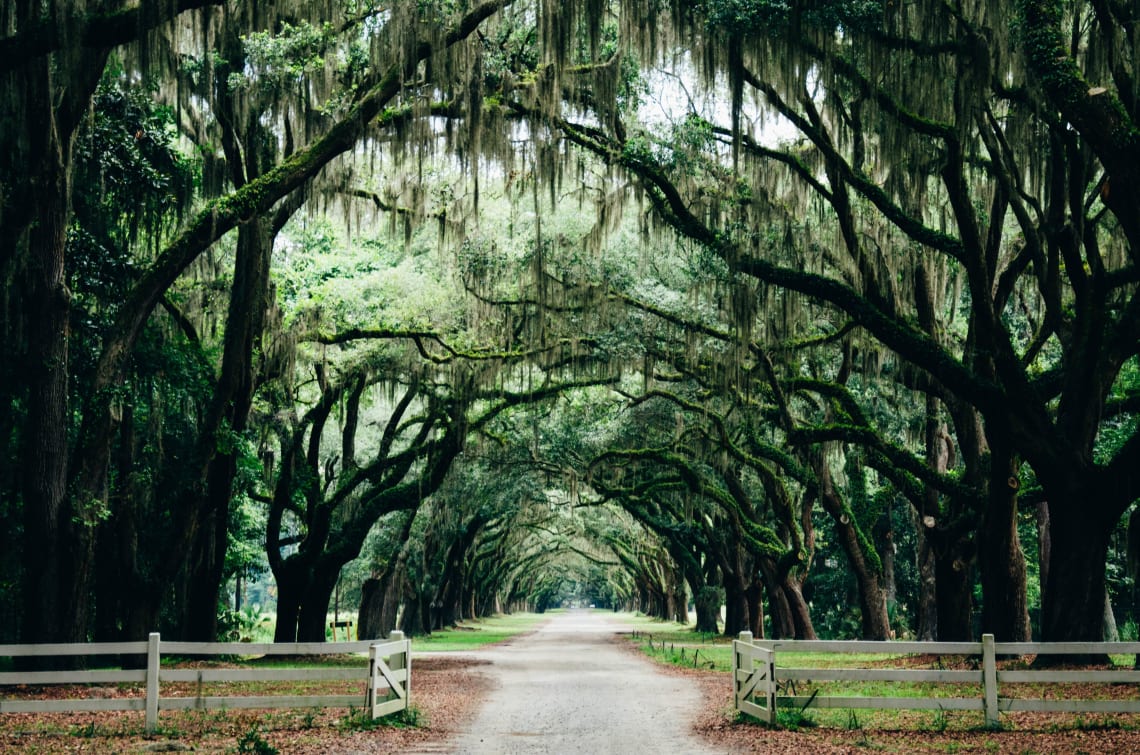 Popular attractions: Atlanta, Savannah, Tybee Island
When to go: Spring or fall
In the US, Georgia is known for its peaches, and if you happen to be around in June, you'll have the option of attending the Georgia Peach Festival, where every year a piece of the world's largest peach cobbler is on offer.
Savannah, Georgia is a favorite among both US residents and visitors, full of 18th and 19th century architecture, plentiful green spaces, and cobblestone streets. It's very hot in the summer and winters can be cold, but the state doesn't get a lot of precipitation at any point during the year.
Kentucky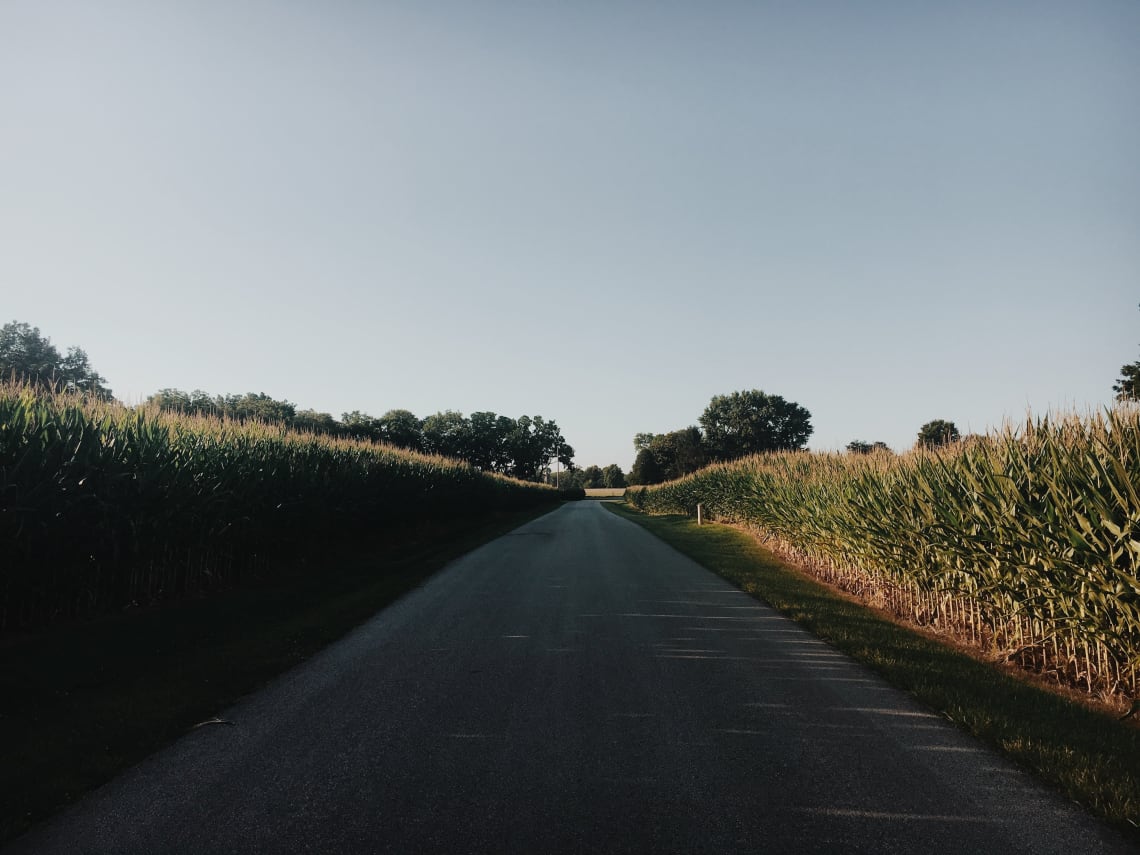 National Park: Mammoth Cave
Other attractions: Louisville, Lexington
When to go: April to October
Kentucky is famous for two things, horses and bourbon. The Kentucky Derby is held every May at Churchill Downs in Louisville, and in Lexington there's the Keeneland racecourse.
But horses aren't the only big business in Kentucky. The state is estimated to produce 95% of the entire world's bourbon so if you happen to really love this particular type of whiskey then you can learn all about it at one of the many distilleries on the Kentucky Bourbon Trail.
The weather in Kentucky is nice for most of the year, though they do sometimes see heavy snowfall in winter.
Louisiana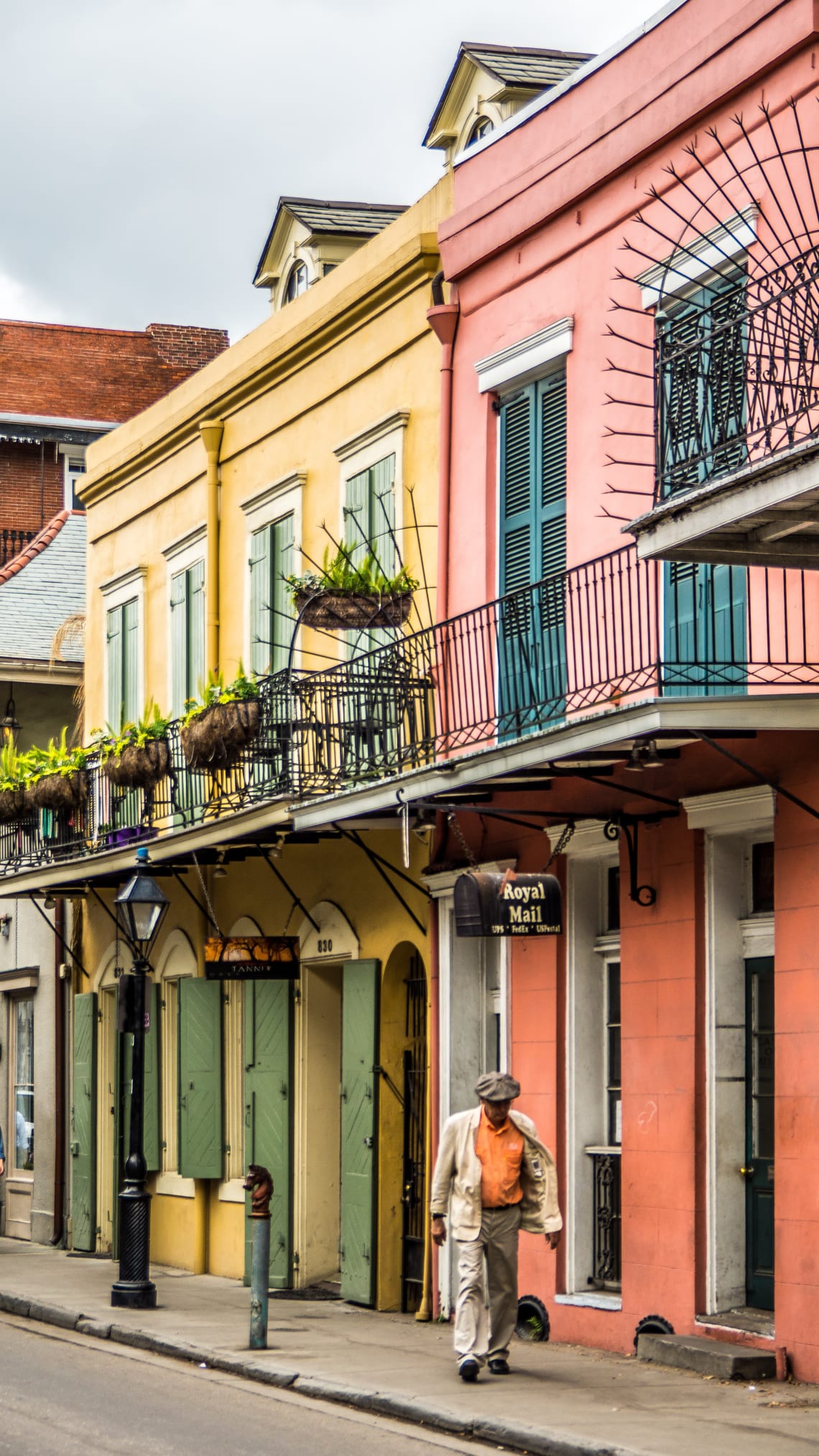 Popular attractions: New Orleans, Civil War-era plantations, swamp tours
When to go: October to March
It's no secret that New Orleans is my favorite US city, and I wrote all about it in 10 offbeat places to visit in the USA.
Beyond New Orleans, visitors can tour parts of the Louisiana swamplands in a boat, getting up close and personal with the alligators, raccoons, wild boar, and other wildlife that live there.
Those interested in American history can tour one of several plantation homes that operated in the 18th and 19th centuries. Having been to most all of them, my personal recommendation is Whitney Plantation, whose tour focuses on the lives of the enslaved people who lived and worked there.
Louisiana is miserably hot and humid in the summer, and the heat lasts for a good portion of the year, but it gets cooler between the months of October and March.
Maryland
Popular attractions: Baltimore, Chesapeake Bay
When to go: year-round
Maryland has mountains perfect for hiking in the west and 8,000 miles of coastline in the east, making it another good state for getting outdoors.
In the summer the beaches are crowded with tourists, enjoying the nice weather and the area's signature steamed crabs. Because Maryland sat on the border between opposing forces during the American Civil War, there are many battlefields, museums, and other historical sites.
The weather is nice for most of the year in Maryland, and its close proximity to Washington DC is another perk.
Mississippi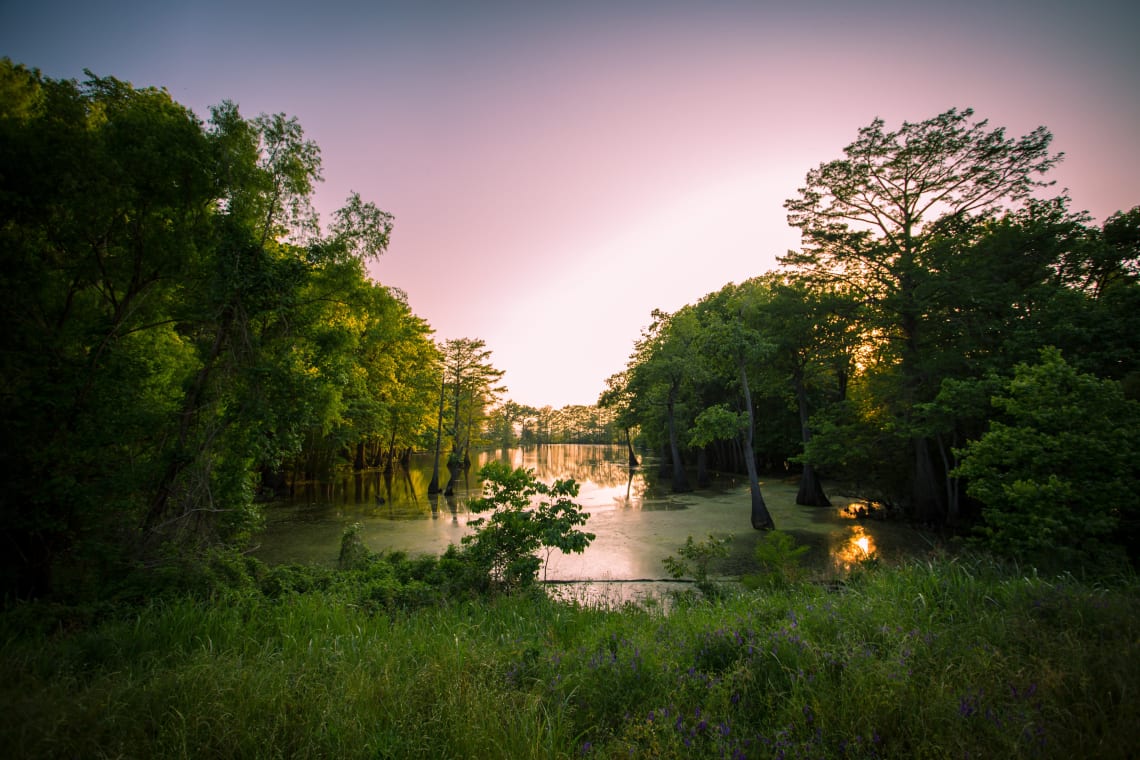 Popular attractions: Biloxi
When to go: October to March
The fact that I was born and raised in Mississippi probably contributed significantly to my love of travel because there's very little to see or do there.
Mississippi's greatest source of tourism is, by far, the casinos along the coast. There are beaches, but the ocean is not particularly pretty in this area of the Gulf of Mexico.
Summer is hot, humid, and long, but winters are mild.
North Carolina
National Park: Great Smoky Mountain
Other attractions: Asheville, Charlotte, Outer Banks
When to go: year-round
North Carolina is a state with a little bit of everything. The beaches and Outer Banks are absolutely beautiful and can be very busy during the summer time. In the west they have parts of Great Smoky Mountain National Park (shared with Tennessee), which is the most visited of all the national parks in the United States.
The weather is nice basically year round, although the mountainous parts of the state experience much colder weather than the coast.
Oklahoma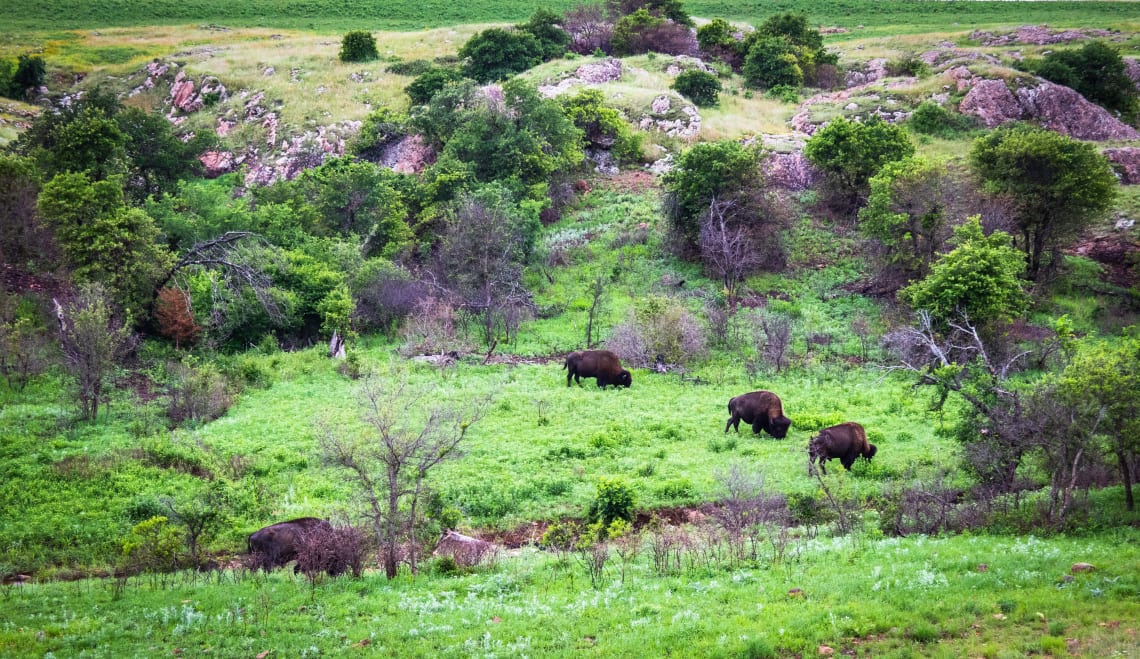 Popular attractions: Red Earth Festival
When to go: year-round
There's just not much to do in Oklahoma. The state has one of the highest Native American populations in the country, and much of the land in Oklahoma has been designated as property of various Native American tribes by the United States government.
Each year in the summer, Oklahoma City holds the Red Earth Festival and a variety of Native American tribes share their customs and cultures through dance competitions, art shows, and more.
South Carolina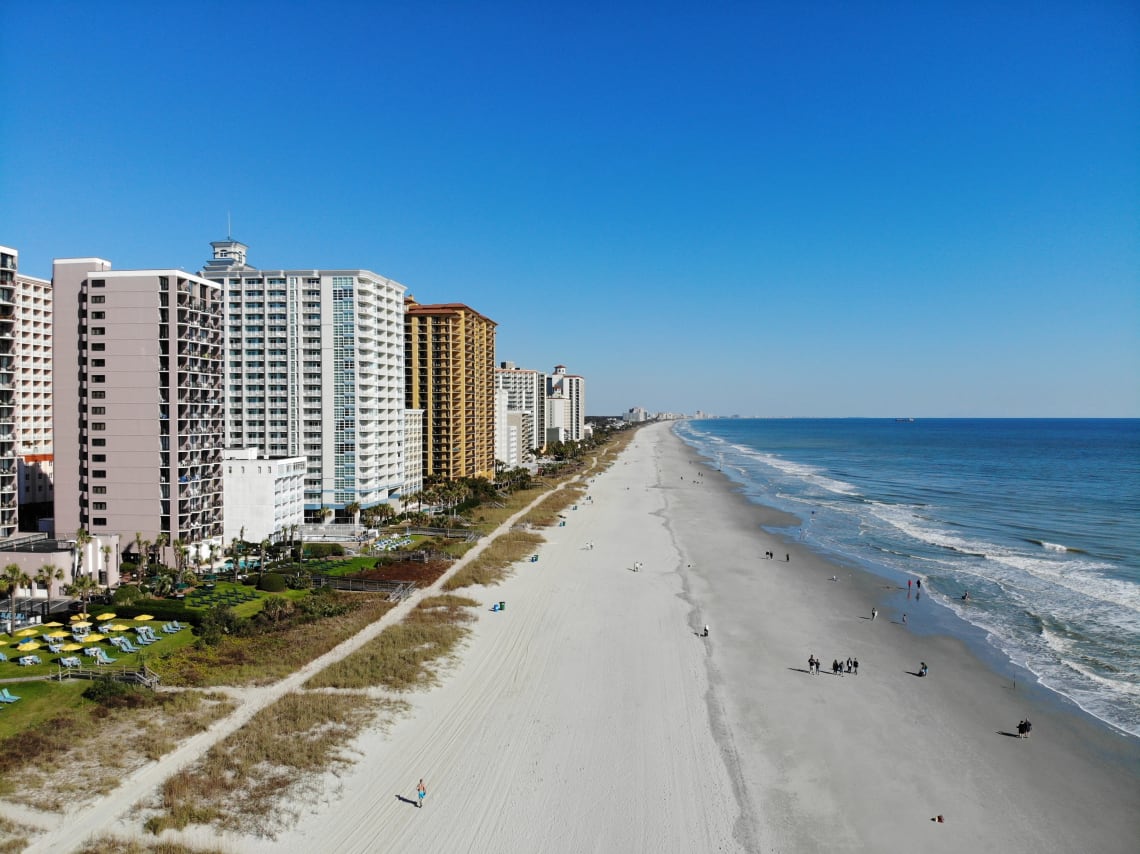 Popular attractions: Charleston, Myrtle Beach
When to go: year-round
Myrtle Beach is a favorite vacation destination among US families, and while it is a bit touristy, the beach is lovely and there's a ton of things to do, including amusement parks, deep sea fishing, and one really big seaside Ferris wheel. Charleston is another great option if you happen to be in South Carolina during your America trip. South Carolina has hot summers and mild winters, making it a good place to visit year round.
Tennessee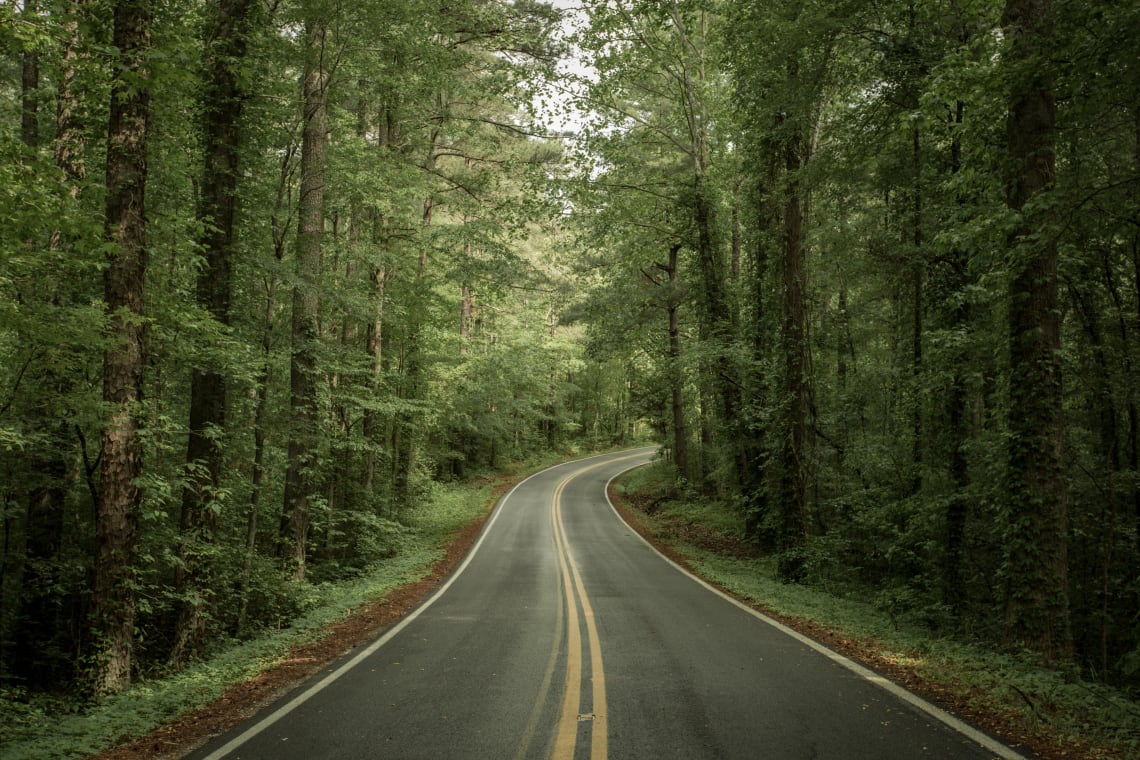 National Park: Great Smoky Mountain
Other attractions: Nashville, Memphis, Gatlinburg, Pigeon Forge
When to go: year-round
Tennessee has strong ties to the music industry. Nashville is known as the home of country music, and Memphis has been designated as both the home of the blues and the birthplace of rock 'n' roll. Gatlinburg and Pigeon Forge are neighboring towns just outside Great Smoky Mountain National Park and are enjoyable to visit year round. Between the two you'll find Dollywood amusement park, lots of live shows and dinner theaters, and more miniature golf courses and pancake houses than you could ever need.
Texas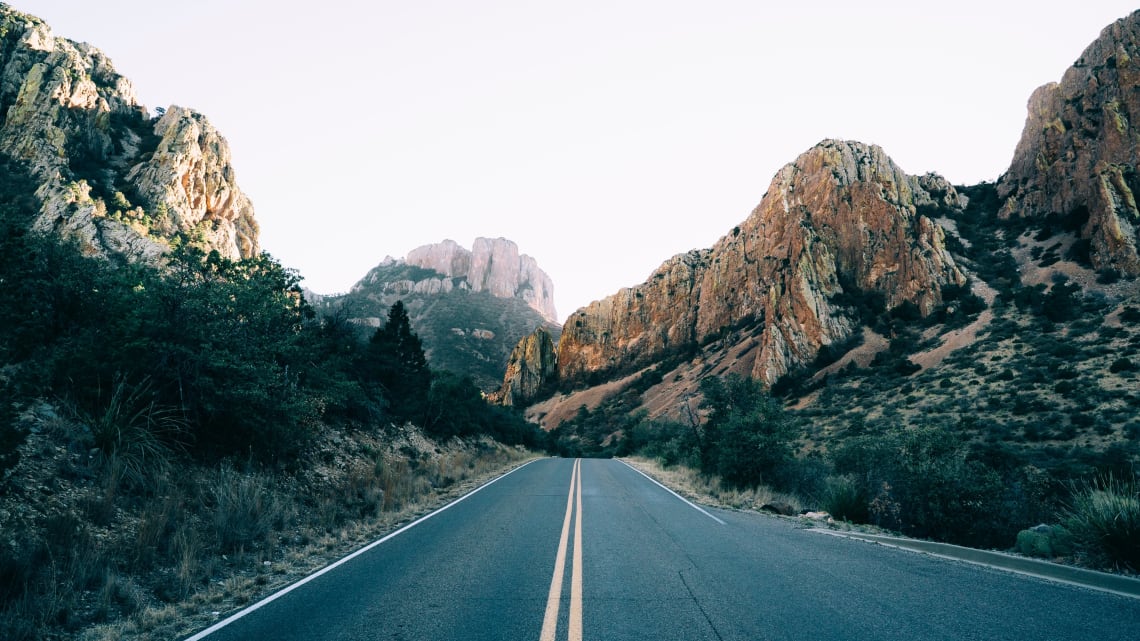 National Parks: Guadalupe Mountains, Big Bend
Other attractions: Austin, San Antonio, Houston, Dallas
When to go: September to May
Texas is the second largest state and it's commonly said that "everything is bigger is Texas." It's known for having its own unique subculture, which stereotypically includes a lot of cowboy hats and guns.
There are a handful of major cities in Texas, all of which would be good options for your America trip. Austin is known as the most progressive of the Texan cities and hosts the mega popular Austin City Limits Music Festival each year. San Antonio is a particularly unique place, a true melting pot of cultures.
It gets extremely hot in Texas so it's best to visit outside of summer.
Virginia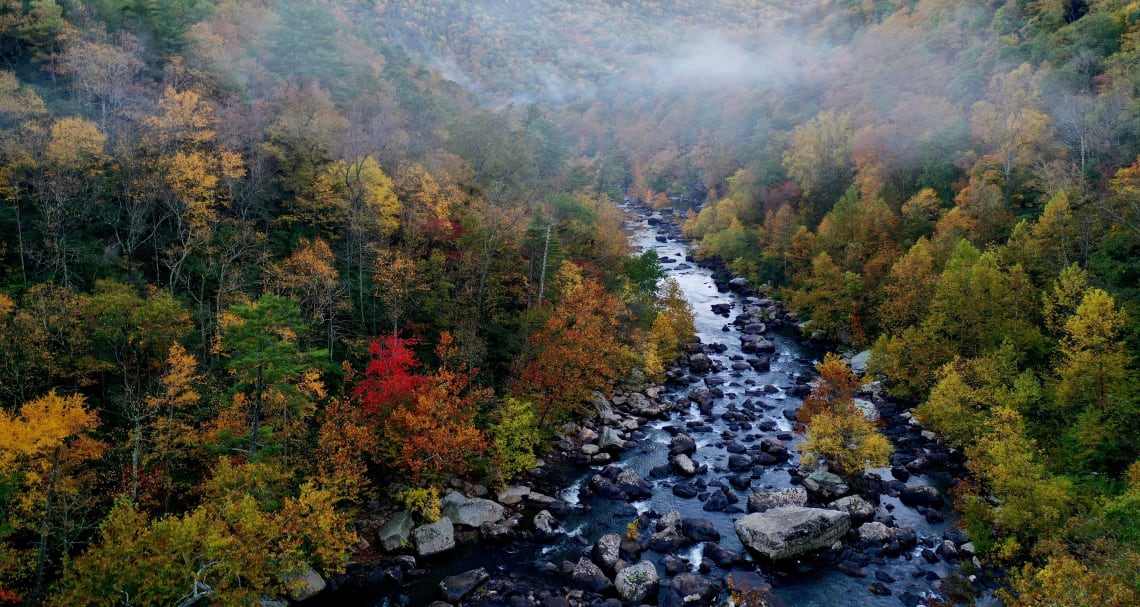 National Park: Shenandoah
Other attractions: Williamsburg, Virginia Beach
When to go: year-round
Virginia, and specifically Shenandoah National Park is especially beautiful in autumn, when the vibrant colors of the leaves make the scenic drives absolutely spectacular.
Williamsburg features several highly rated historical sites dating back to America's infancy as a country, including living museum Colonial Williamsburg and Jamestown Settlement.
West Virginia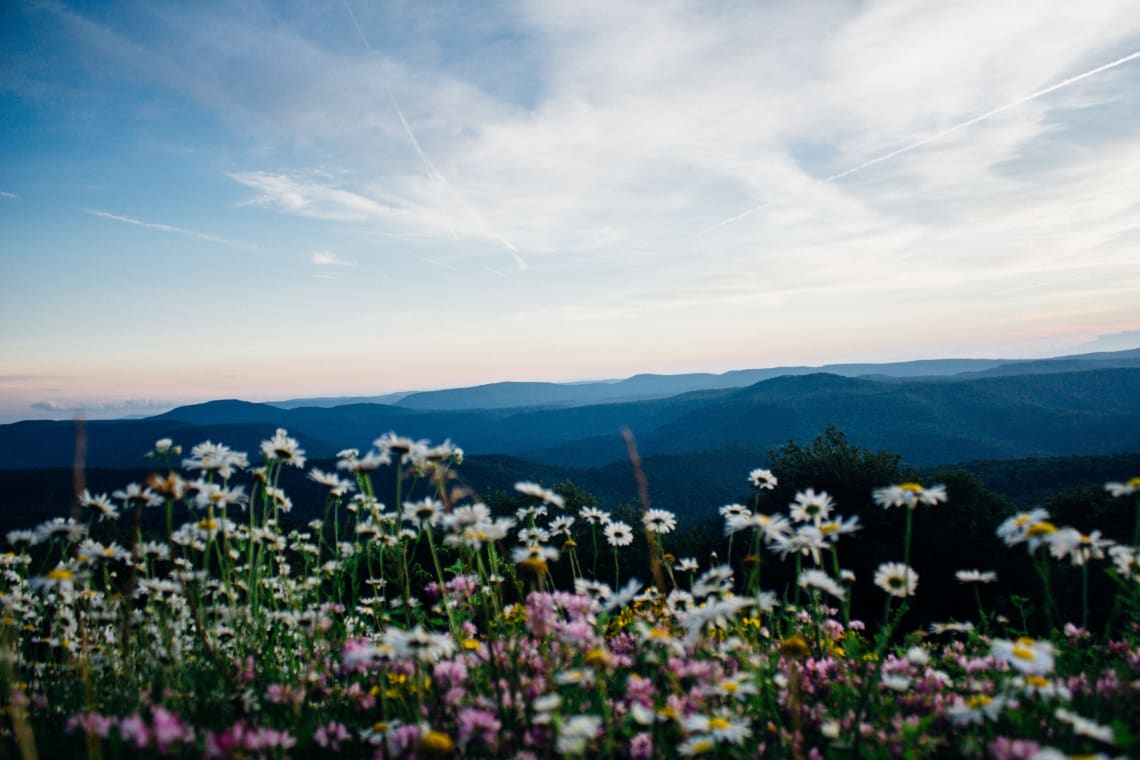 Popular attractions: New River Gorge National River
When to go: March to November
West Virginia is a pretty state to hike or drive through, especially in autumn when the leaves are changing colors, but there's not much in terms of cities. Winters are cold, but the rest of the year is really nice weather wise.
Northeast
The northeastern part of the country is where the first European settlers arrived so it has the most historically significant spots. Major cities in the northeast are closer together, making it easier to travel.
Connecticut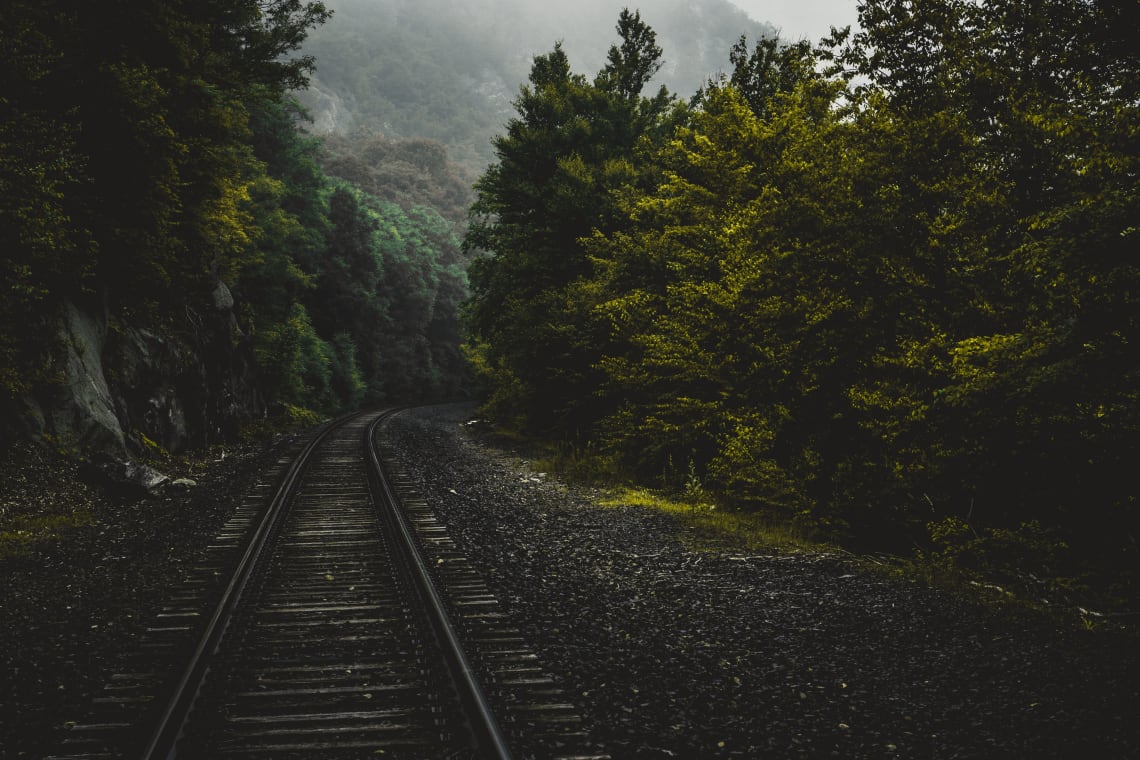 Popular attractions: Mystic
When to go: April to November
Connecticut has all of the usual New England perks for visitors, lighthouses, seafood, cozy bed and breakfasts, history, and pretty leaves in the fall, but it doesn't have much to distinguish itself from the other states in the area other than the Mystic Seaport Museum, which is the largest maritime museum in the United States.
Winters are really cold so bundle up if you're planning your US trip for winter and want to visit Connecticut while you're here.
Maine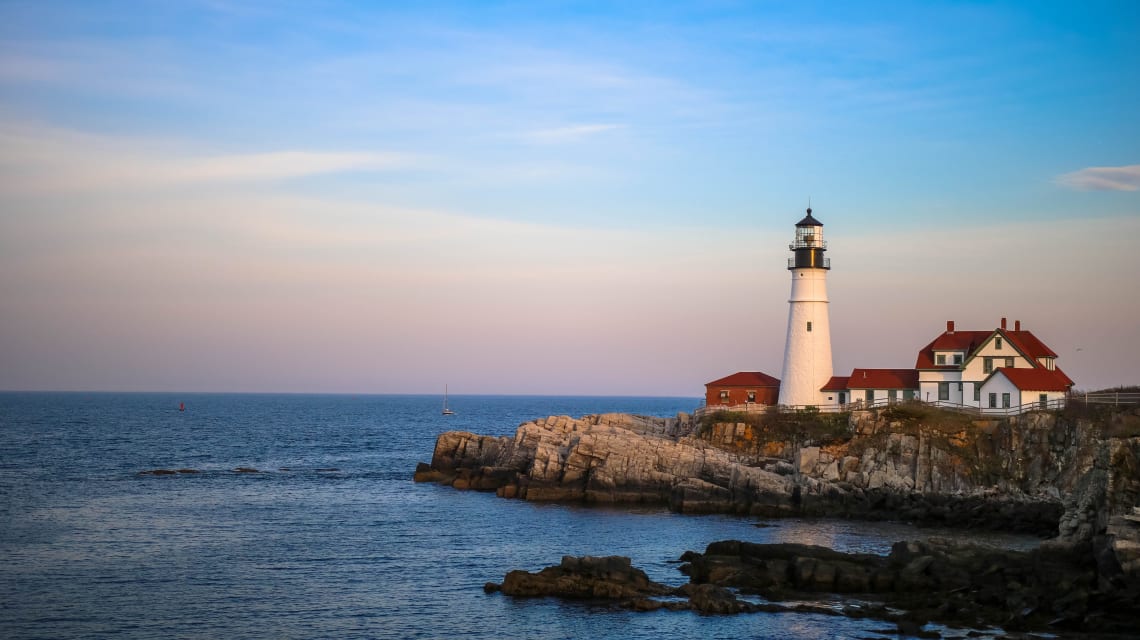 National Park: Acadia
Other attractions: Portland
When to go: April to October
Maine is famous for their lobster and whale watching opportunities. Portland has a great atmosphere with an excellent food scene. Maine is also home to the only national park in the northeastern part of the country, Acadia National Park, which covers part of the Maine coast as well as several islands off the coast. Winter is not a great time to visit because of the harsh weather conditions.
Massachusetts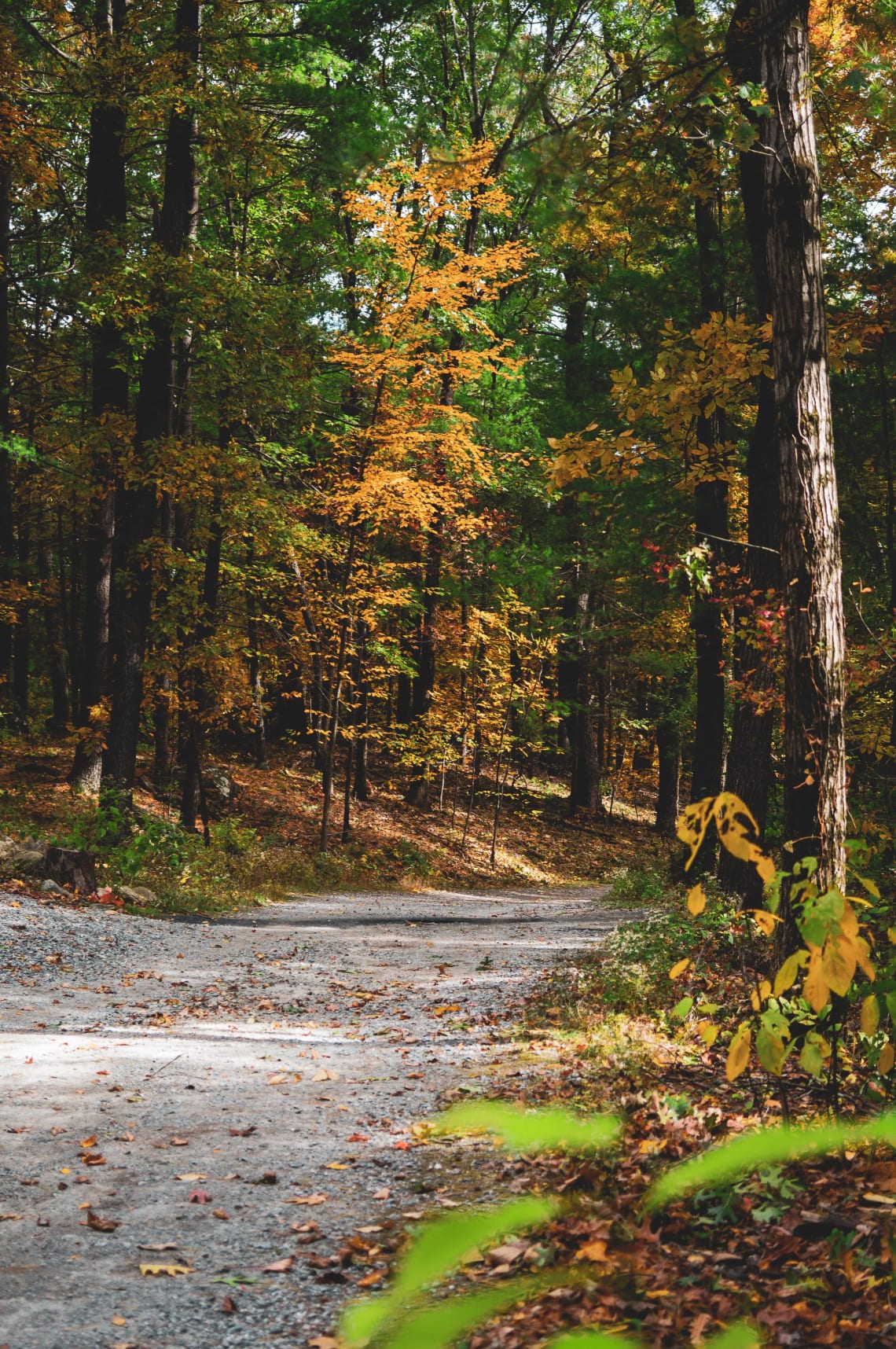 Popular attractions: Boston, Cape Cod, Salem
When to go: April to October
Aside from the expected seafood, Boston is known for their Revolutionary War museum and clam chowder, which is especially delicious on cold winter days.
If you're looking to have the quintessential coastal New England experience on your US trip then Cape Cod has you covered. Provincetown on Cape Cod is the site where Pilgrims first set foot in what would eventually become the United States.
Salem's claim to fame is a bit darker, as it was the site of the infamous Salem witch trials of the 17th century.
New Hampshire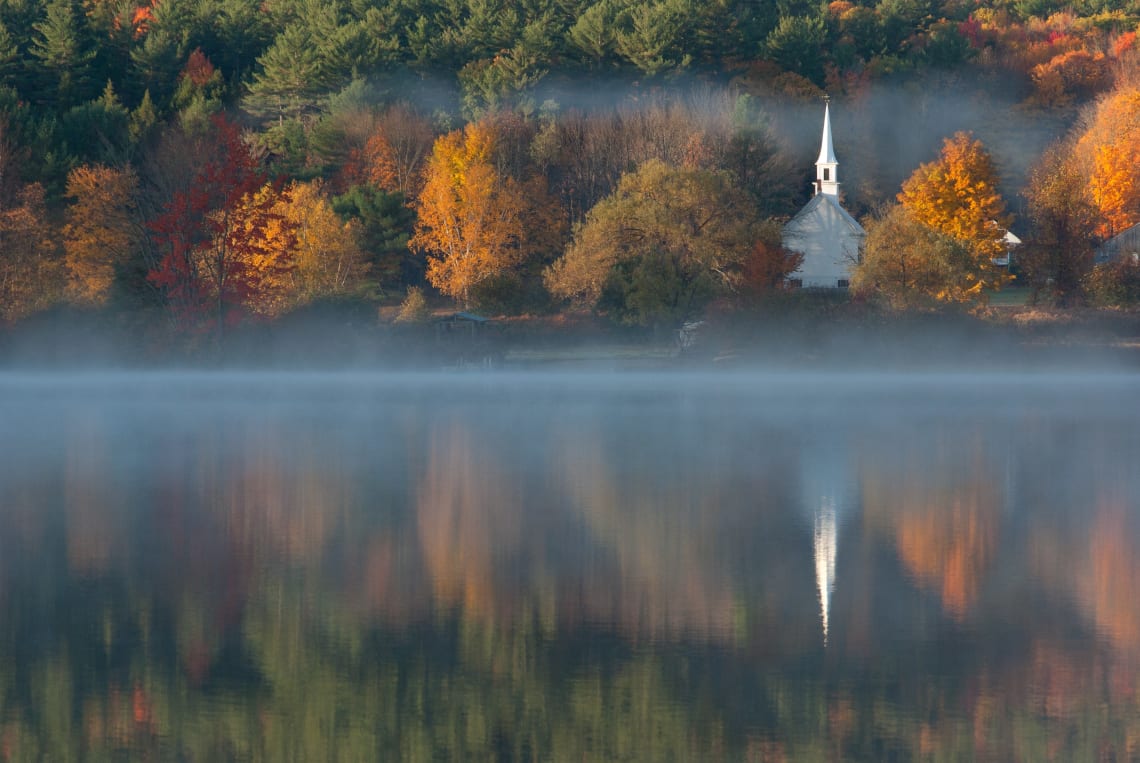 Popular attractions: Mount Washington
When to go: April to October
New Hampshire is home to cute little towns, lots of pretty scenery, and not much else. Its one distinguishing feature is Mount Washington, the highest point in the northeastern United States.
New Jersey
Popular attractions: Atlantic City, Liberty State Park, Ellis Island
When to go: April to October
Thanks to shows like "Jersey Shore", New Jersey's residents have a reputation of essentially being less sophisticated New Yorkers, but the state has its redeeming factors.
Liberty State Park is the launching point for ferries headed to Ellis Island, where millions of immigrants first reached America during the late 1800s and early 1900s. Atlantic City is well-known for its casinos, resorts, and nightlife.
Summer is particularly nice in New Jersey.
New York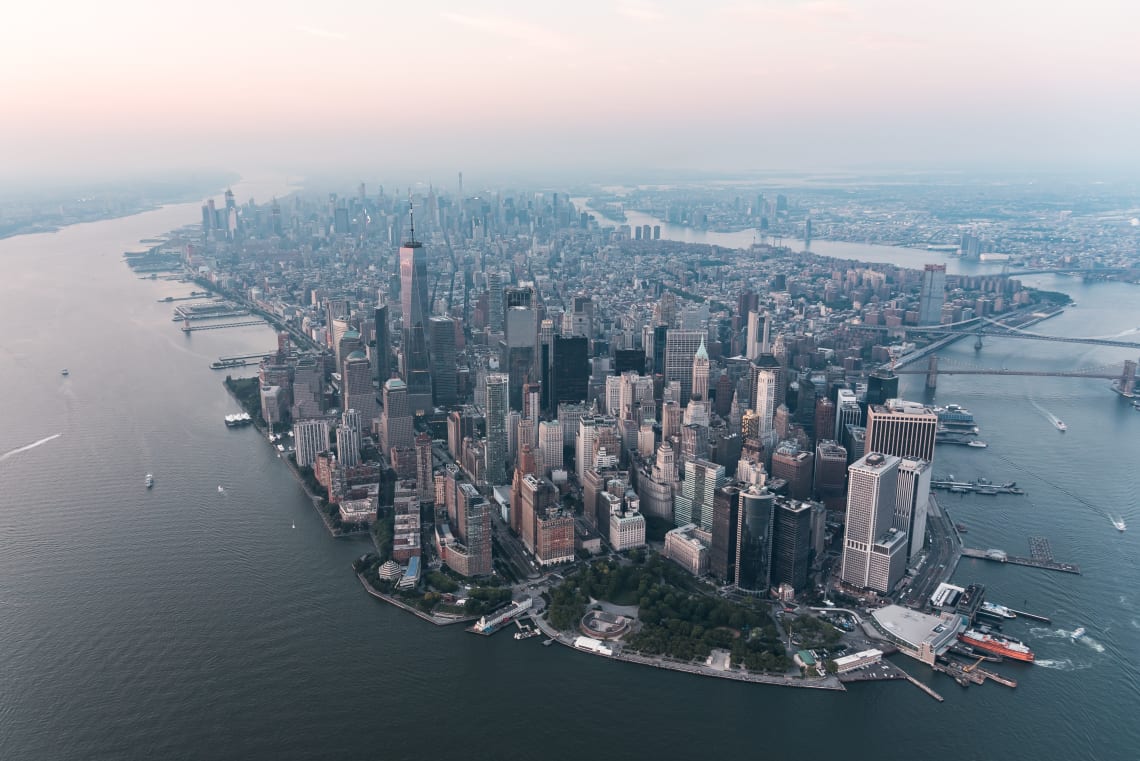 Popular attractions: New York City, Niagara Falls
When to go: year-round
The state of New York is more than just New York City, but of course the city deserves its own guide below. There's also the Adirondack Mountains in the northeastern part of the state and Niagara Falls.
Niagara Falls sits on the border between the US and Canada, and it's true that the view of the falls is prettier from the Canadian side so I recommend opting for a ride on the Maid of the Mist steamboat or making the very short trip over to Canada to view them from land.
I normally am not a huge advocate of guided tours, but I would also strongly encourage you to take the guided tour at Niagara Falls so you can skip most of the super long lines. Summer is absolutely the best time to visit Niagara Falls since you will most definitely get wet at some point and parts of the park, including the boat rides, are closed due to icy conditions after October.
New York gets very cold in winter time, but New York City can be really fun and especially beautiful around the holidays.
Pennsylvania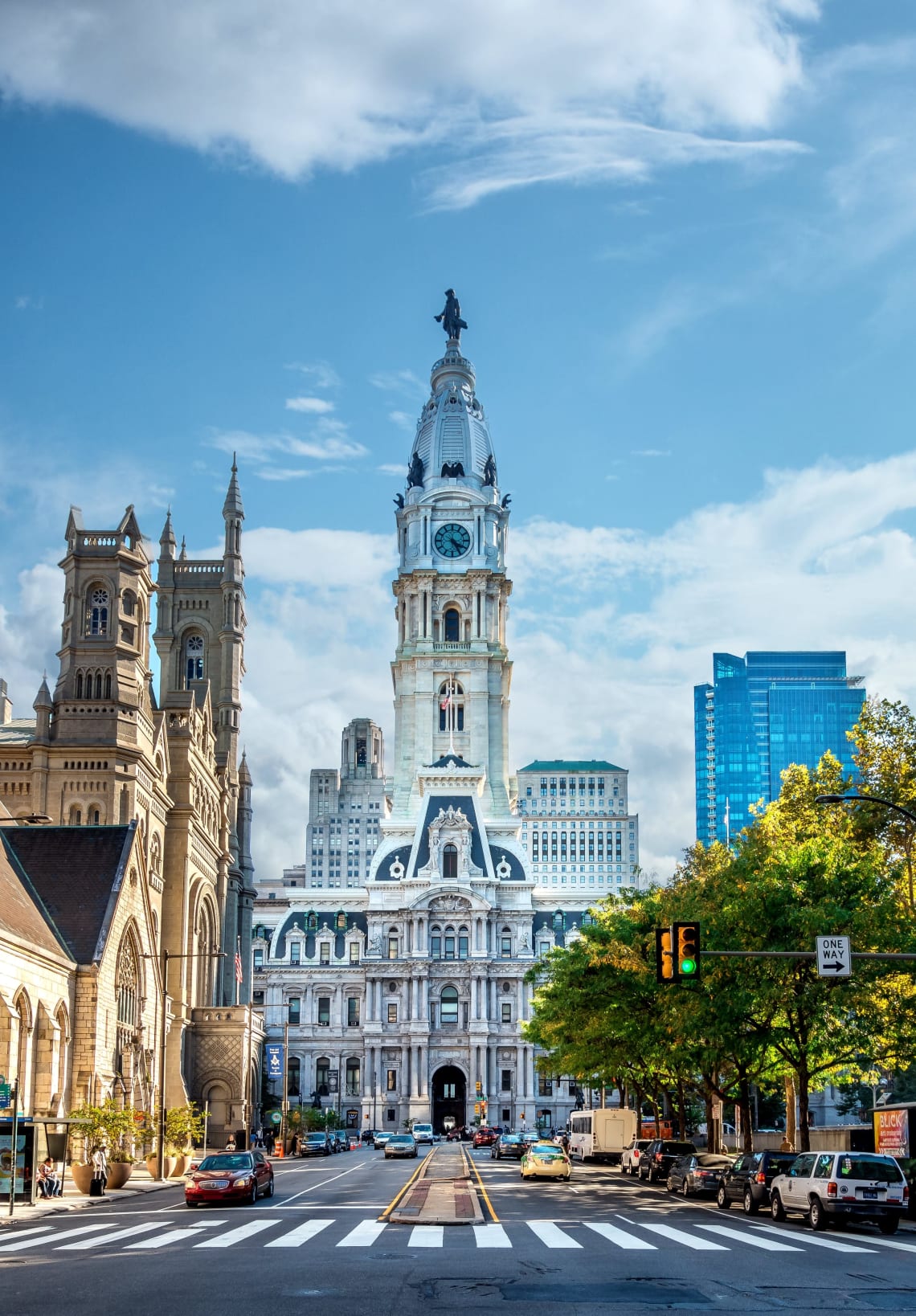 Popular attractions: Philadelphia, Pittsburgh
When to visit: April to November
Philadelphia is loaded with historical treasures, including Independence Hall, Congress Hall, and the Liberty Bell, and the Philadelphia Museum of Art is one of the highest rated art museums in the country. You can read more about Philadelphia in the US cities guide section below.
Pittsburgh is also an enjoyable city with the Carnegie museums and science center as well as Phipps Conservatory and Botanical Gardens.
Winters in Pennsylvania are cold, but the rest of the year has great weather.
Rhode Island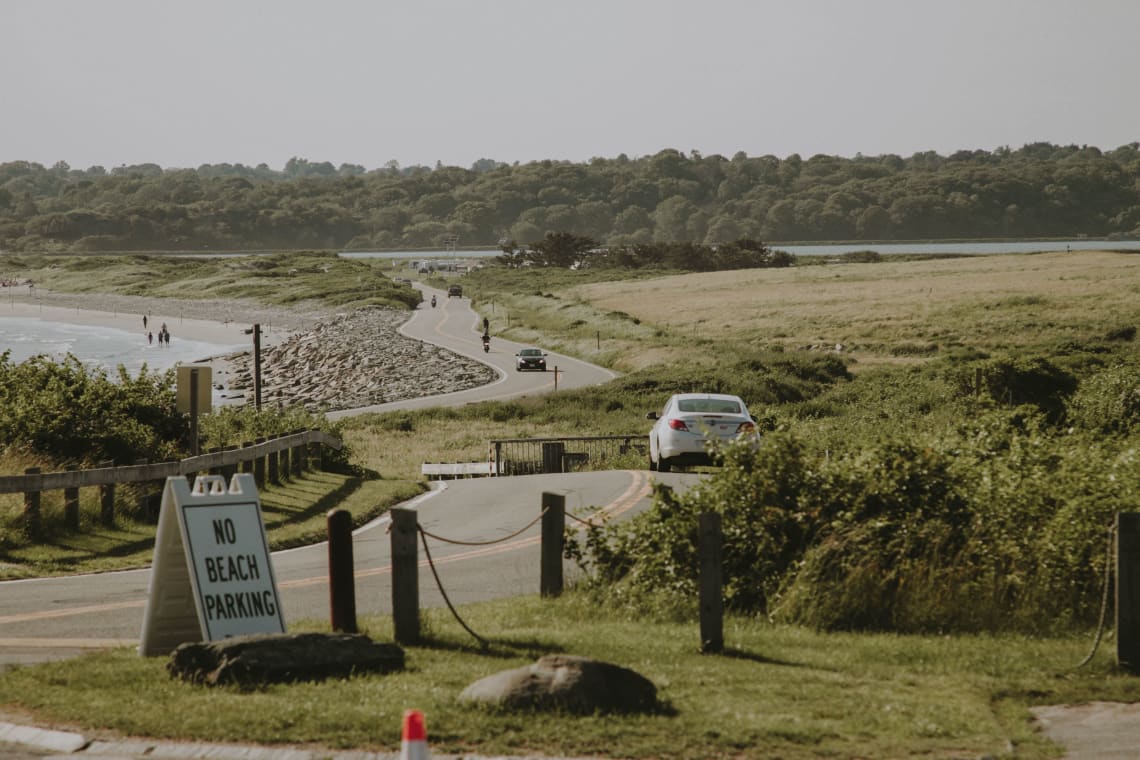 Popular attractions: Providence, Newport
When to visit: May to November
Rhode Island is the smallest state by size, just over 1,200 square miles. Still, this tiny state is popular with tourists for its sailing opportunities and quaint coastal towns. Providence is known for its many museums and thriving arts scene.
Vermont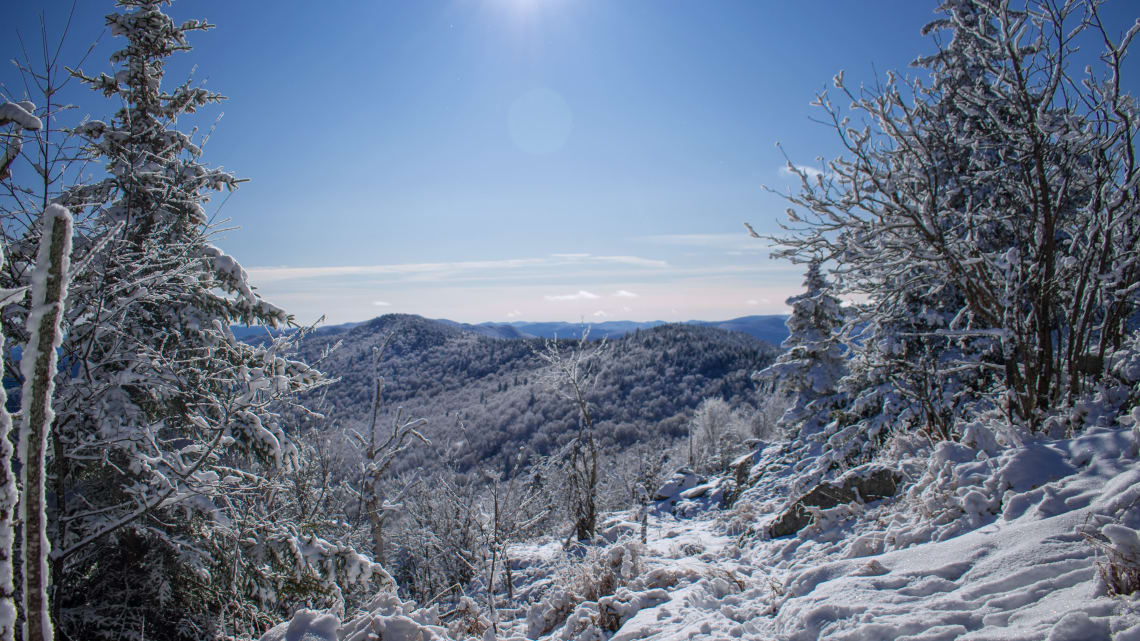 Popular attractions: Stowe, Burlington
When to visit: Year round
Vermont is the USA's biggest producer of maple syrup, which requires trees. So much of Vermont is wooded, and there aren't many large cities, but there are several ski towns to enjoy in winter.
US City Guides:
New York City, New York
Washington DC
Philadelphia
Orlando
Miami
Los Angeles
San Francisco
Portland
Seattle
---
1. New York City, New York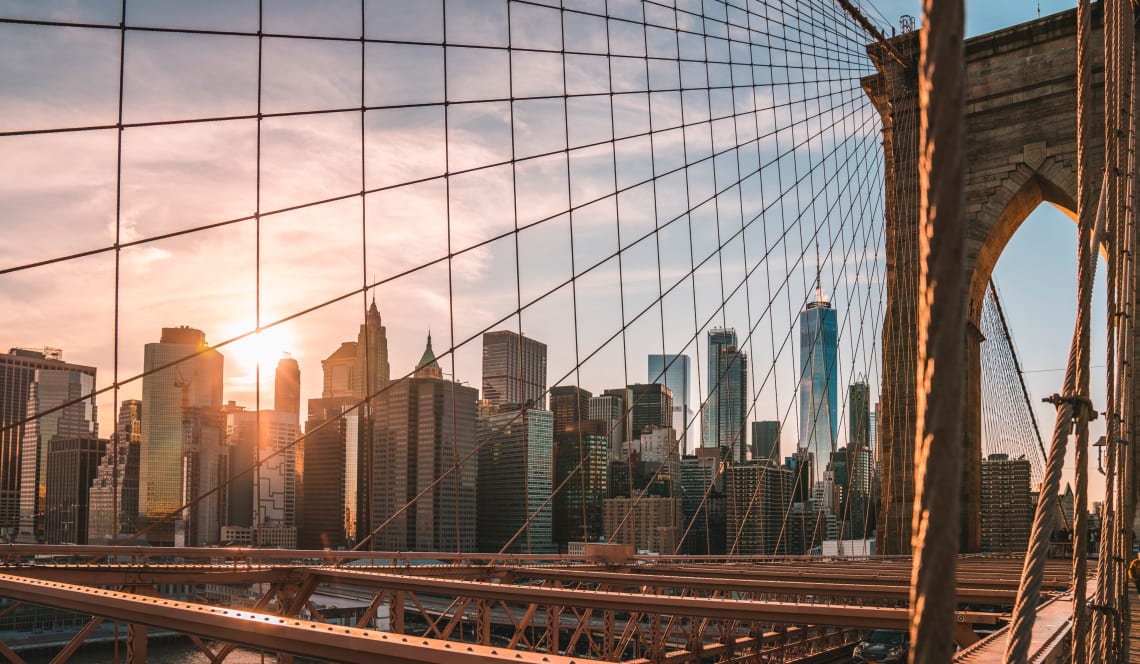 New York City, the Big Apple, the city that never sleeps. It's been written about in innumerable songs, plays, television shows, books, and movies.
Over 8 million people live in New York City, making it the most populated city in the United States by far. The city is so big and there's so much to do that entire guide books have been written about it.
Don't forget to check out Worldpackers opportunities in New York!
When to go: New York City is fun any time of year, although winter is really cold.
How long to stay: At least 5 days.
How to get around New York City
If you're flying into New York from out of the country you'll most likely be flying into JFK.
The cheapest way to get from JFK to Manhattan is by taking the AirTrain to one of two subway station options and taking the subway from there to your hotel. This is a 24 hour service, and it only costs $7.75 total. Make sure you take the AirTrain to the correct subway station, though! It will depend on where you're staying.
Taxis from JFK to Manhattan typically cost around $60 plus tip so the AirTrain/subway option is significantly cheaper. Travel time will depend entirely on your arrival time but could take anywhere from 40 minutes to over an hour.
The most iconic and easiest way of getting around New York City is the subway system, though it can be confusing for first timers.
You can (and should!) consult maps online and make sure that you have your route figured out before you set out for your destination. You absolutely do not want to drive in New York City.
If you're completely set against the subway for some reason, there are plenty of taxis and there's Uber, but they can get expensive really fast. Be prepared to do a lot of walking while in NYC!
Where to stay in New York City
New York City is made up of five boroughs: Manhattan, Queens, Brooklyn, the Bronx, and Staten Island. Generally speaking, you'll probably want to stay in Manhattan, but my best advice is to find accommodations near a subway station.
Where to go and what to do in New York City
Wander around Central Park
Catch a Broadway show
Walk around Times Square after dark
Enjoy the exhibits of the Museum of Modern Art
See the Statue of Liberty and visit Ellis Island
Spend a day at the Metropolitan Museum of Art
Walk across the Brooklyn Bridge
Eat New York cheesecake, pizza, and hot dogs
Visit the National September 11 Memorial and Museum
Check out the High Line
Take in the views of the city from One World Observatory
2. Washington DC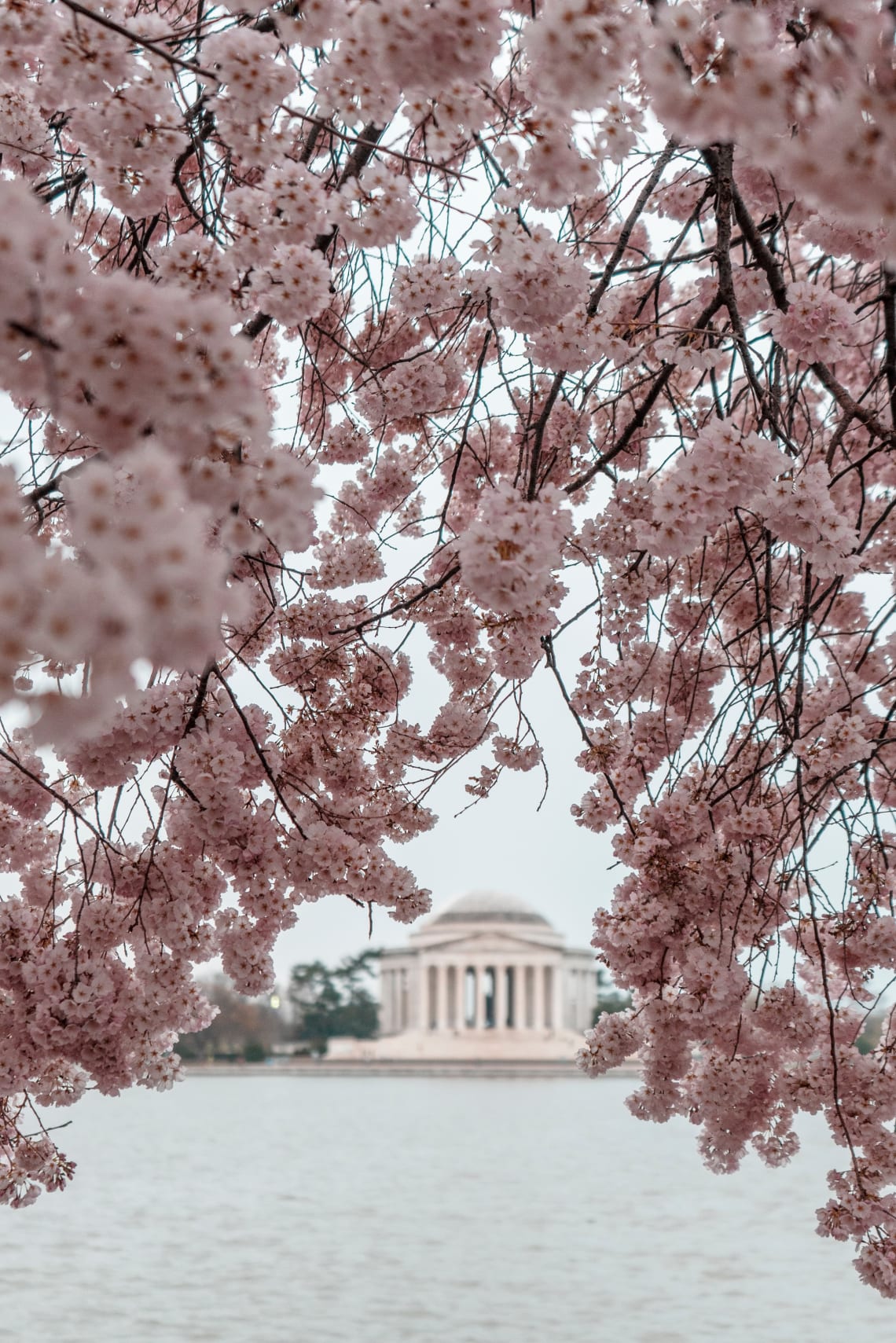 Washington DC has been the capital of the United States since 1790. Situated on the Potomac River between Maryland and Virginia, it is the headquarters of the entire US government.
Many of the best attractions in the city are free, including the phenomenal Smithsonian Museums, the iconic monuments and memorials at the National Mall, and the National Zoo.
At George Washington's Mount Vernon, visitors can tour the grounds and gardens to learn about the first president of the United States.
When to go: Summers are very hot and humid and winters can be freezing and snowy. You'll likely be spending a lot of time outdoors when in D.C. so the best times of year to visit are autumn (September to November) and spring (March to May). The cherry blossom trees are blooming in March and April, making it a particularly pretty (but crowded) time of year to be in D.C.
How long to stay: 3 to 7 days.
How to get around Washington DC
If you are flying into Dulles, the easiest and cheapest way to reach downtown D.C. is by Metrobus. It costs $7.50 and there are not transfers, but it will probably take around 50 minutes, more if you're traveling during rush hour.
An Uber for the same trip will cost around $45 and a taxi will cost even more, around $70, and these options will likely only save you around 15 minutes of travel time.
There are a few good options for getting around D.C. during your visit. Traffic can be a headache, but the city has wide sidewalks good for walking and one of the best public transportation systems in the country.
The DC Circulator buses are your cheapest option. They cost only $1 per ride and cover many of the most popular routes. Metrorail fares cost between $1.75 and $5.90, depending on the time of day and the distance you're traveling. Metro buses are slightly cheaper, at $1.75 per ride.
Where to stay in Washington DC
There are several neighborhoods in D.C. that would be good options for your accommodations, but it will really depend on your itinerary and preferences.
Logan Circle is where you'll find the most hostels and budget-friendly options. You might also consider finding a place out in Arlington near a metro station. You'll have more of a commute each day, but the prices are good.
Where to go and what to do in Washington DC
Tour the Capitol Building
View the monuments and memorials at the National Mall
Explore the Smithsonian Museums and Zoo
Catch a show at the Kennedy Center
Take a tour of the Library of Congress
Spend an evening on H Street Corridor
Snap a photo of the White House
Visit the United States Holocaust Memorial Museum
Step back in time at George Washington's Mount Vernon
3. Philadelphia, Pennsylvania
Philadelphia has played a significant role in American history. The city served as the nation's temporary capital while Washington D.C. was being built, and both the United States Constitution and the Declaration of Independence were signed at Independence Hall in Philadelphia.
Today Philadelphia is home to several great museums, thriving food and arts scenes, and an increasingly trendy vibe. See what Worldpackers opportunities are available in Philadelphia!
When to go: Philadelphia has the best weather between April and October, but June to August is the busiest time of year for tourism so prices are at their highest then. Winter, late autumn, and early spring are really cold.
How long to stay: 3 to 5 days.
How to get around Philadelphia
Getting from Philadelphia International Airport to the city center is simple with the Regional Rail. It takes around 25 minutes and costs $6.75 if tickets are purchased in advance and $8 if tickets are purchased when boarding.
Philadelphia is one of the country's most walkable cities, and the city center is small enough to walk once you're there. Outside of the city center there is an extensive public transportation system.
You can purchase a TransPass that is valid for a week and up to 56 rides for $26.50. The airport line is included but only on weekends. One day Independence passes can be purchased for $13 and used for up to 10 rides, including the Regional Rail to and from the airport. Individual fares are $2.50. All TransPass options can be purchased at one of several kiosks around the city or online.
Where to stay in Philadelphia
If you're in Philadelphia for the historical attractions, the most convenient place to stay is Old City, but it is also the most expensive neighborhood for accommodations. There are a few hostels sprinkled around, though. Society Hill, Center City, and the Parkway are other good options where you'll likely be able to find cheaper rooms.
Where to go and what to do in Philadelpia
Enjoy the exhibits at one of the Benjamin Franklin Parkway museums
View the largest collection of Rodin sculptures outside of Paris at the Rodin Museum
Brush up on your American history at Independence Hall
Gaze at the city's most famous symbol of American freedom, the Liberty Bell
Sample the various food options at Reading Terminal Market (don't forget the Philly cheesesteak!)
Wander through Philadelphia's Magic Gardens
Snap a selfie in front of the iconic LOVE statue
Take in the view from the observation deck at City Hall
Join the party at the Delaware River waterfront
4. Orlando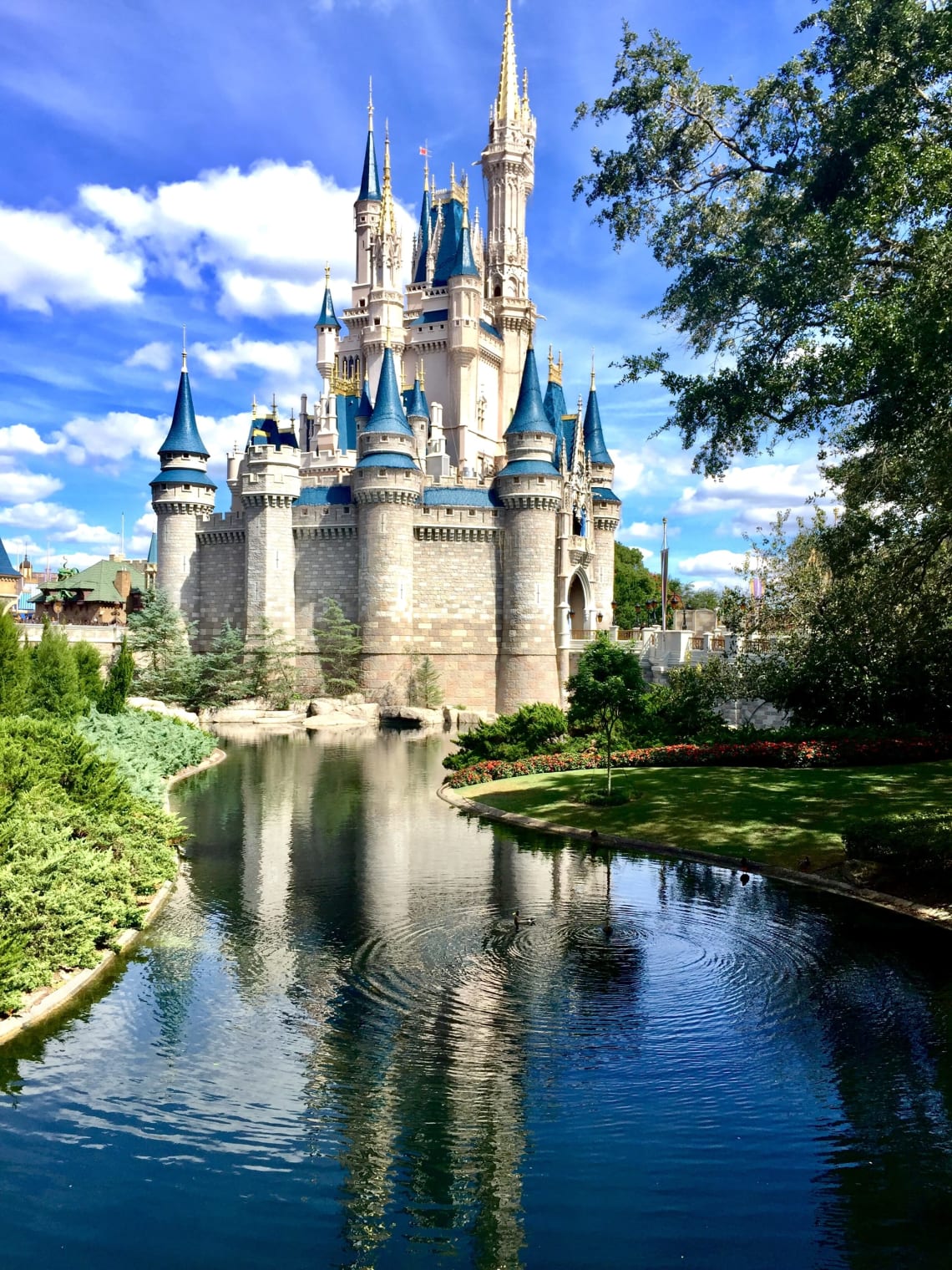 The most obvious reasons to visit Orlando are the Disney World and Universal Studios parks, and much of your time in Orlando will likely be spent there.
I've been to Orlando six times, both as a child and as an adult, and Disney World was every bit as magical the sixth time in my 20s as it was the first time I visited as a small child.
Just an hour's drive from Orlando is the Kennedy Space Center, where aspiring visitors can touch a moon rock, see a real life space shuttle, have a conversation with an astronaut, and if timed accordingly, witness an actual rocket launch.
When to go: The most enjoyable weather is typically March to May. Summers in Florida can be brutally hot. Any time schools are not in session, during summer and around holidays, will be extremely busy in the parks, but realistically speaking you should expect heavy crowds no matter when you visit.
How long to stay: At least 5 days.
Getting around Orlando
To get from Orlando International Airport to your hotel you'll need to scout out the bus lines to find the correct one beforehand. Fares are typically around $2. A taxi from the airport will likely cost around $50, depending on where you're staying. Many hotels and all of the Disney resorts offer free shuttles from the airport.
If you're not staying at a hotel with free shuttles to and from the airport and parks, the easiest way to get around Orlando is by renting a car so factor the cost of the rental car, which can be pricey in the US, into your decision when weighing your accommodation options.
It may actually be just as affordable to stay at one of the cheaper Disney resorts once you consider transportation savings. You'll likely want a car to visit Kennedy Space Center, tour the Everglades, take a day trip to the beach, etc. There are buses that make the hour long trip, but it'll cost you at least $100.
Where to stay in Orlando
This will depend on your budget, but again, staying at one of the Disney or Universal Studios resorts will gain you some perks. You'll have free shuttles to and from the airport and parks, gain early entrance to the parks associated with your hotel each day, the ability to charge purchases to your room and have purchases delivered back to your hotel for free, etc.
Staying onsite at Disney is the only way to buy into the Disney meal plan as well. One great option is to check out the Worldpackers hosts in Orlando.
Where to go and what to do in Orlando
Experience the magic of Walt Disney World
Step inside some of your favorite movies at Universal Studios
Go hang gliding at Wallaby Ranch
Hop on an airboat for a tour of the Florida Everglades
Spend a day at one of the nearby beaches
Watch a live rocket launch at Kennedy Space Center
Go shopping, eat, and enjoy a show at Disney Springs
5. Miami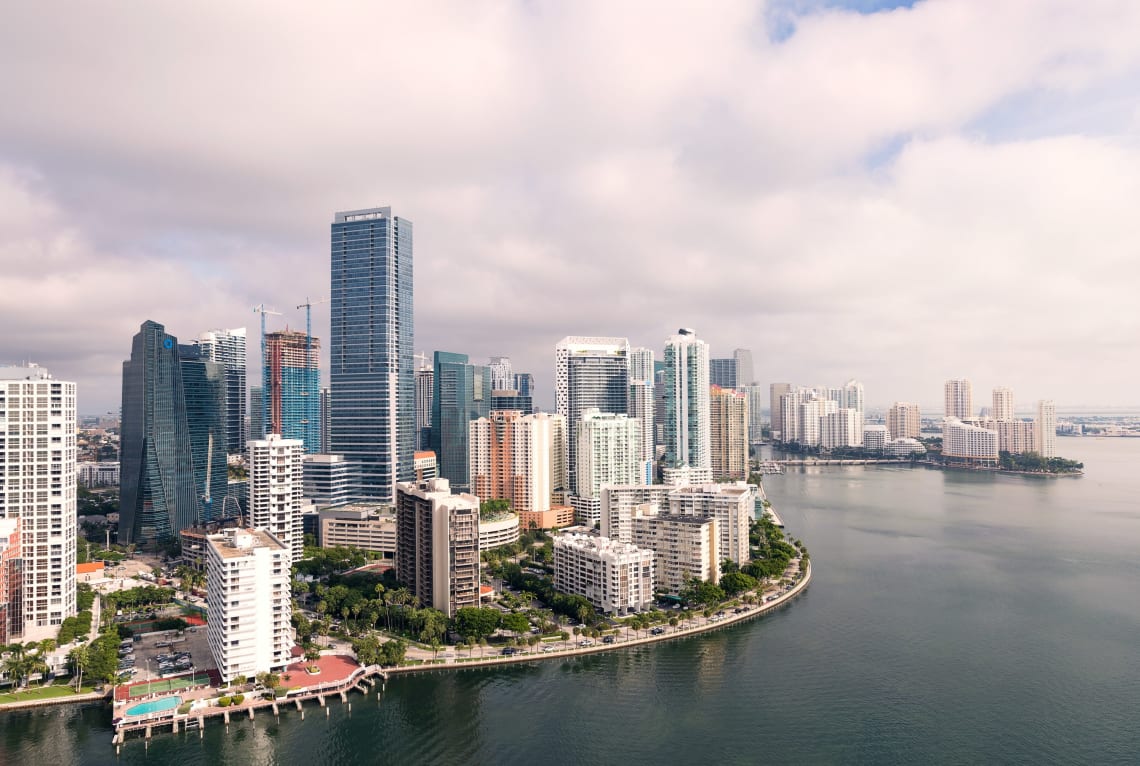 Miami is one of the most popular tourist destinations in the country, second only to New York City.
People flock to the city for the legendary nightlife, shopping, and beaches. Its proximity to the Bahamas has helped make it the largest cruise port in the world, and it's perfectly situated as a home base for visitors to both Biscayne National Park and Everglades National Park.
Miami's large population of Cuban immigrants has helped form its distinct culture and culinary scene. Miami can be expensive, but by volunteering with one of our Worldpackers hosts in Miami you can save loads of money!
When to go: Temperatures in Miami are warm and rainy year round. Perhaps unexpectedly, summer is the least busy time of year when hotels and flight prices are typically the cheapest. Keep in mind that hurricane season is June to November. If you plan to visit during these months, keep an eye on any storms brewing in the Atlantic in the weeks before your trip.
How long to stay: 3 to 4 days.
How to get around Miami
Public transportation options from Miami International to downtown Miami are cheap and convenient. You can take the bus or train for just $2.
Since many of Miami's most popular spots are spread out, the most popular and convenient way to get around the city is rental car. Renting a car will also allow access to the nearby national parks and the Florida Keys.
If you're renting a car and planning to spend time outside the city, be aware that there are several tolls in the area. The fastest and cheapest solution to tolls is purchasing a SunPass or EZ-Pass, which will allow you to drive through toll areas without having to wait in line.
Public transportation options in Miami tend to be affordable but can be tricky to navigate. Bus and Metrorail fares usually cost between $2 and $3 but there may be additional charges for transfers.
Bus schedules can be unreliable, and Metrorail does not accept cash so you'll need to purchase an EASY Card and activate your tickets before boarding. The green and orange trolleys and the Metromover train are both free but run limited routes.
Where to stay in Miami
Most visitors to Miami stay somewhere in Miami Beach. If you're looking for quintessential Miami, you'll want to stay in South Beach, which has the added bonus of being easy enough to navigate without a car.
There are plenty of hostels and other affordable accommodations in the area.
Where to go and what to do in Miami
Relax on Miami Beach
Spend a day one of the nearby national parks
Enjoy the atmosphere at Bayside Marketplace
Stroll through the Art Deco District
Visit Jungle Island
Tour Vizcaya Museum and Gardens
Immerse yourself in the culture of Little Havana
Watch a show at Olympia Theater
Eat at Time Out Market Miami
Take free salsa dancing lessons at Ball and Chain
Party all night in South Beach
6. Los Angeles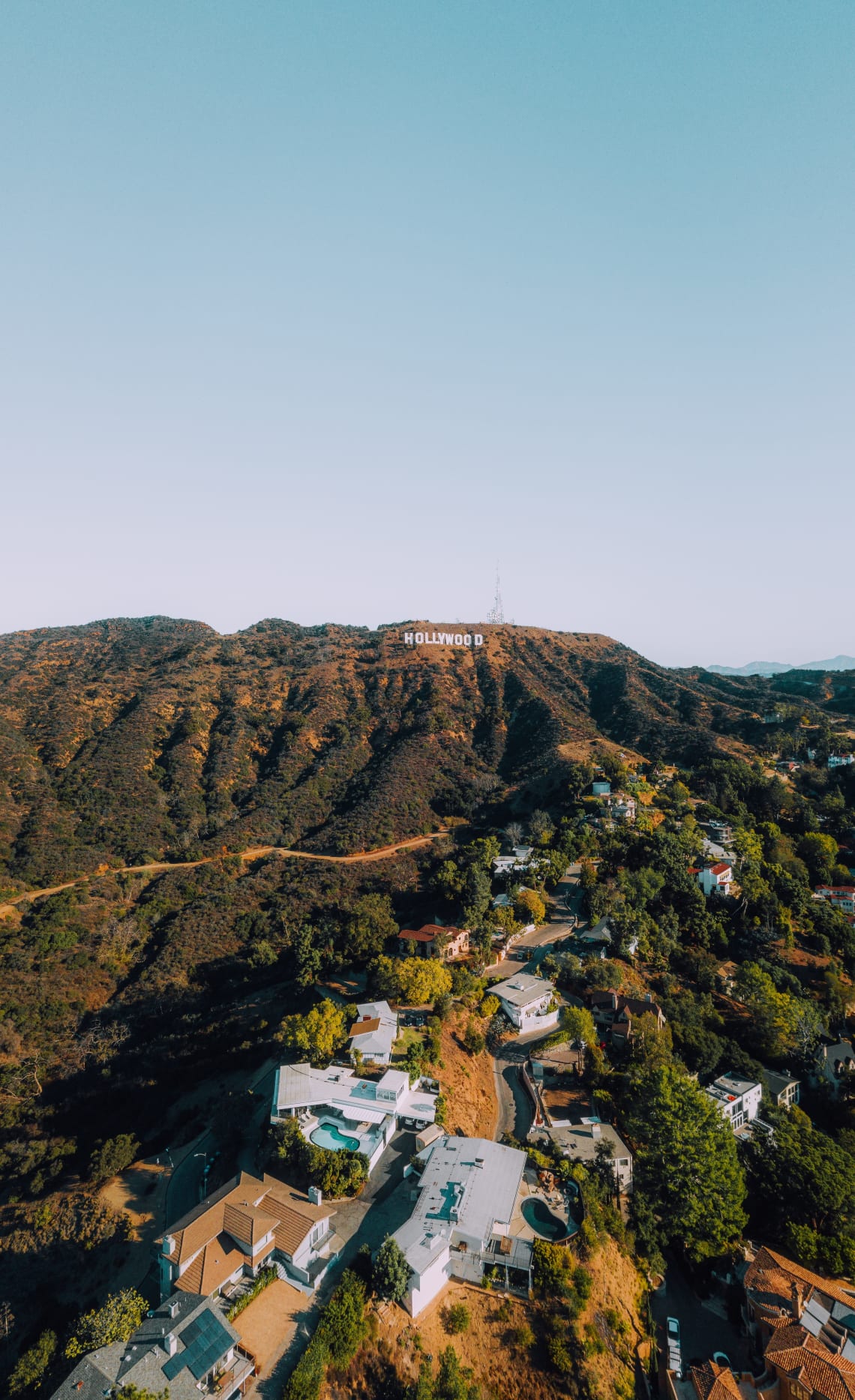 Los Angeles is the second most populated city in the US and the home of many of Hollywood's biggest stars.
Here you'll find famous places like Hollywood Boulevard, Rodeo Drive, Santa Monica Pier, and Sunset Boulevard. In Los Angeles the days are sunny, the shopping is epic, the food trucks are plenty, and the people are glamorous.
When to go: Spring and autumn are the best times to visit Los Angeles for nice weather and lower crowds, but California is famous for having nice weather year round. Summer is obviously the warmest time of year and winters can be rainy, but any time you visit will probably be enjoyable.
How long to stay: 3 to 7 days.
How to get around in Los Angeles
If you take a taxi from LAX to downtown Los Angeles, it'll cost you around $50 plus tip. The FlyAway bus only costs around $10 and will take 40 to 50 minutes, depending on traffic.
Renting a car in LA isn't as expensive as it is in other parts of the country, but LA traffic is a total nightmare. The subway system in LA doesn't service the entire city, but the buses do. Bus and subway fare is $1.75, but you'll need exact change to pay when you're boarding. A better option is to buy a TAP card and add funds to it.
Where to stay in Los Angeles
If you're on a budget Venice Beach is probably your best option. If being close to the main tourist attractions is most important to you then Hollywood is where you'll want to look for accommodations. And don't forget to check out Worldpackers hosts in Los Angeles!
Where to go and what to do in Los Angeles:
People watch at Venice Beach
Stroll down the Hollywood Walk of Fame
Hike to the Hollywood sign
View the city from Griffith Park and Observatory
Spend a day at Universal Studios Hollywood
Enjoy the atmosphere and fun at Santa Monica Pier
Shop at The Grove
Check out the movie props and costumes at Hollywood Museum
See Van Gogh's Irises and other famous works of art at The J. Paul Getty Museum
7. San Francisco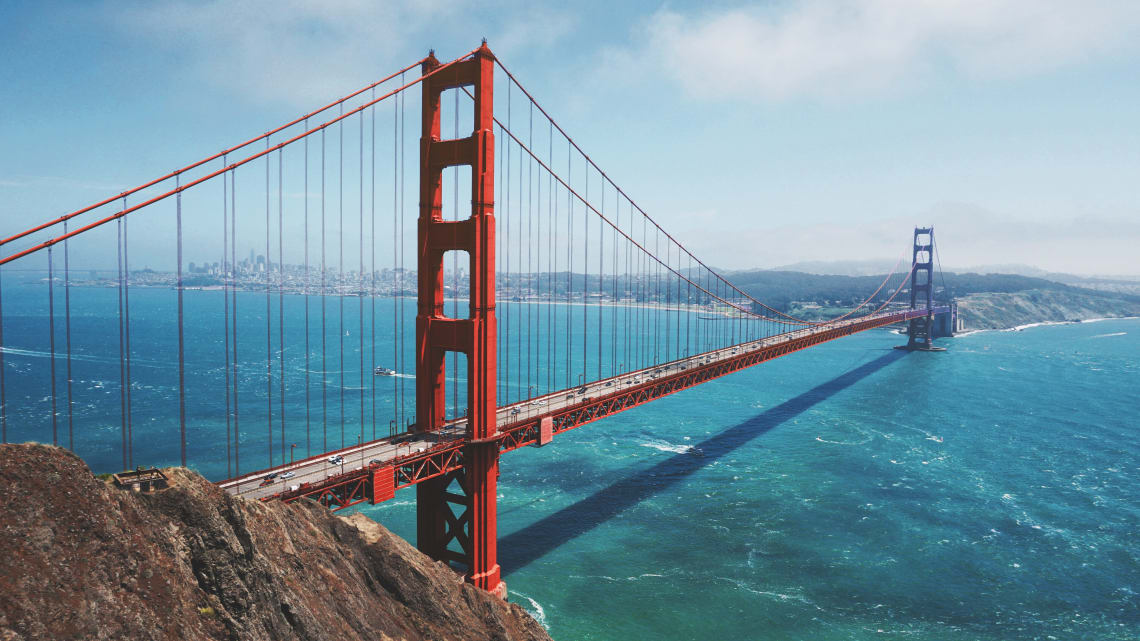 There are many things associated with San Francisco: cable cars, steep hills, the Chinatown District, Rice-A-Roni. But the most iconic symbol of San Francisco is the Golden Gate Bridge, one of the seven wonders of the modern world. The city is surrounded by water on three sides, creating beautiful vistas when the fog isn't too thick to enjoy them.
San Francisco specifically the Silicon Valley area, is also known for being the tech capital of the United States.
When to go: Unlike the rest of California, San Francisco is not particularly warm or sunny. The nicest weather typically occurs in autumn and spring. Summer is often the coolest part of the year. Regardless of when you visit, it's a good idea to bring layers for those windy, foggy days.
How long to stay: 4 to 7 days.
Getting around San Francisco
The BART (Bay Area Rapid Transit) is San Francisco's subway system. You can take the AirTrain to the nearest BART station, Powell Street Station, and there you can purchase a ticket to various parts of the city.
The ride from the airport to downtown San Francisco will cost $8.95 and takes 45 minutes to an hour. Driving is a quicker option if you've rented a car and will only take around 35 minutes, depending on traffic, but parking in the city is expensive. The cheapest solution of all is to take the SamTrans bus for $2 to $5.
Muni is the public transportation company that operates San Francisco's buses, trains, streetcars, and cable car. Single ride tickets for buses and trains cost around $3 and cable car tickets are $7. If you anticipate using the Muni system often, you can purchase a "Visitor Passport" for unlimited rides (not including the BART system) for much cheaper than paying per ride. BART fares depend on distance and costs begin at $1.75.
Where to stay in San Francisco
There are tons of neighborhoods in San Francisco, and it's a good idea to do some research if you're looking for a specific vibe. But in general, Nob Hill and Union Square are close to a lot of the major attractions, SoMa (South of Market) is great for budget travelers, and Haight-Ashbury is one of the prettiest neighborhoods with lovely architecture everywhere you look.
Don't forget to see which Worldpackers hosts in San Francisco are looking for volunteers!
Where to go and what to do in San Francisco
Walk across the Golden Gate Bridge
Explore the notorious Alcatraz
View the city from Telegraph Hill
Stroll past the Painted Ladies
Ride on a historic cable car
Enjoy the sights and sounds of Haight-Ashbury
Experience the culture of Chinatown
See the Palace of Fine Arts
Eat and shop at Fisherman's Wharf
Tour Angel Island
Ride down the crookedest street in the world Lombard Street
Take a day trip to Monterrey Bay
8. Portland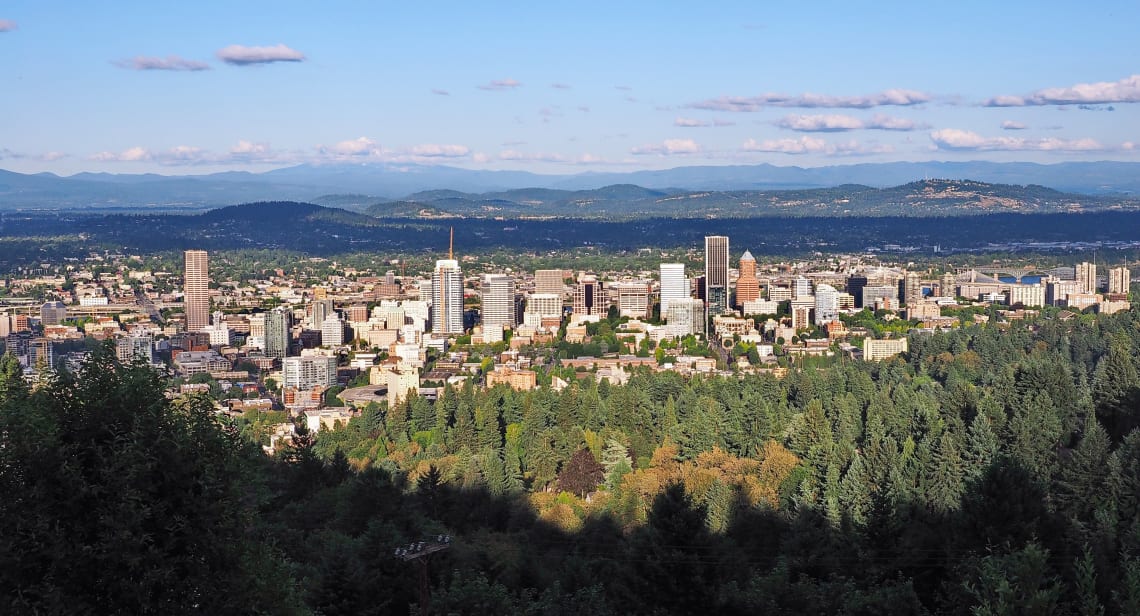 Portland is known as being a hip city with lots of microbreweries, green spaces, and eco-conscious residents. There's a great performing arts scene, and a fun vibe throughout the city. There are also several great outdoor opportunities nearby, including Mount Hood, Multnomah Falls, and Willamette Valley wineries.
When to go: May to October is the best time of year as far as weather goes, but it's also the busiest and most expensive time of year for tourists. Portland gets a lot of rain in spring and late autumn, making them less than ideal times for sightseeing. In winter Mount Hood gets plenty of snow for skiing and snowboarding, but the city itself will likely just be rainy and cold.
How long to spend: 3 to 4 days.
Getting around Portland
PDX is consistently ranked one of the best airports in America, partially because of the amenities of the airport itself and partially because of how cheap and easy it is to get from the airport to the city on the MAX light rail. The trip will take around 40 minutes and cost just $2.50.
There's not much need to rent a car in Portland since the city has a great public transportation system and is very pedestrian and bike friendly. TriMet runs the buses and light rail trains in the city, and instead of paying per ride you can pay $2.50 for unlimited rides within 2.5 hours or $5 for unlimited rides for 24 hours by downloading the Hop Fastpass app.
Simple and cheap, what more could you ask for?
Where to stay in Portland
The best neighborhood for travelers on a budget is Hawthorne, which has the added bonus of lots of restaurants and microbreweries. Downtown is convenient to most of the city's favorite museums, markets, and other attractions.
Volunteering with a Worldpackers host in Portland is a great way to save money!
Where to go and what to do in Portland
View the city from Mount Tabor Park
Eat a meal (or several of them!) from one of Portland's many food trucks
Hike to Multnomah Falls
Spend an evening eating, drinking, and shopping on Alberta Avenue
Sample the local brews
Grab a treat from one of the legendary Voodoo Doughnut locations
Stroll through Portland Japanese Garden
Explore Pittock Mansion
9. Seattle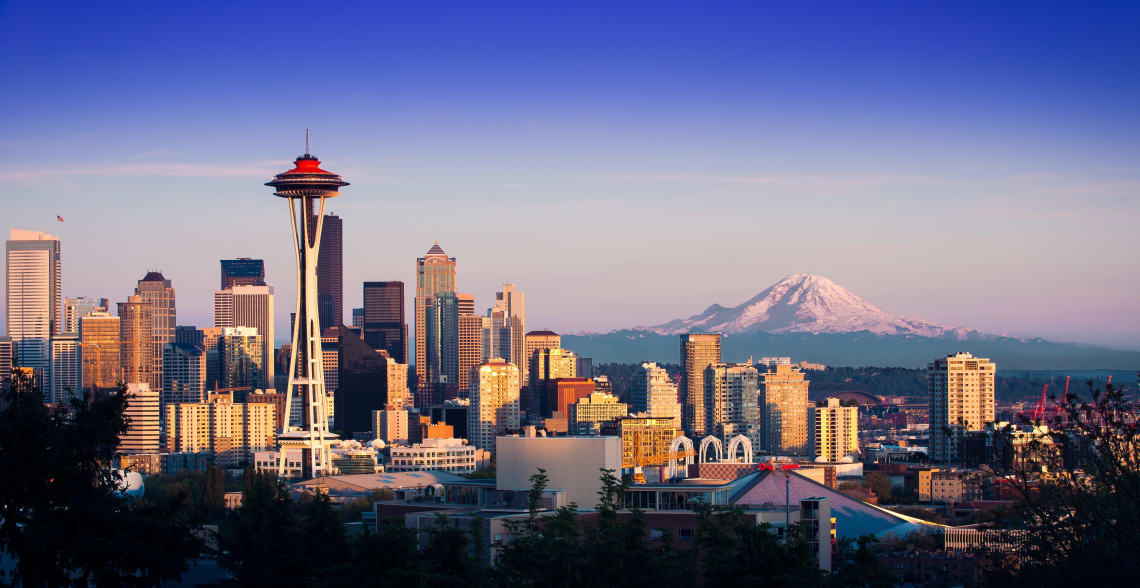 Seattle, the city of Starbucks, the Space Needle, and the birthplace of grunge music. On average it rains 155 days a year in Seattle so you definitely don't want to leave your raincoat at home!
Still, Seattle has its redeeming qualities. Much like Portland, Seattle has excellent green spaces and outdoors opportunities nearby for when the sun does show up, as well as wonderful museums, live shows, and some very interesting architecture.
When to go: Summer is the driest and warmest time of year, but it's the busiest. Shoulder months of April, May, September, and October can be good choices. Regardless of when you visit you'll want a raincoat and layers for warmth.
How long to stay: 3 to 6 days.
Getting around Seattle
The cheapest way of getting from Seattle-Tacoma International Airport to downtown Seattle is the Light Rail for $3. However, you'll have to walk to the station, which will probably take 10 to 15 minutes from your terminal, and the ride itself takes around 40 minutes.
If you have a lot of luggage and don't want to walk to the Light Rail station, there are a few shuttles that will take you to the downtown area hotels for around $20. Taking a taxi or Uber will cost at least $40.
Seattle traffic is notoriously congested so walking is a good option when possible, but you'll want to bring good walking shoes since the city has some pretty large hills. King County Metro is Seattle's primary public transportation system, and the base fare is $2.75. You'll want to bring exact change or purchase a preloaded ORCA card, a one time $5 fee, to pay your fare.
Regional day passes are available for $8/day plus the one time cost of the ORCA card. There are also street cars, a monorail system, ferries, and water taxis, depending on your route.
Where to stay in Seattle
The Queen Anne neighborhood is home to many of the city's attractions. Belltown is a great option for budget travelers and backpackers. Capitol Hill and Pioneer Square are also popular options.
Don't forget to check for Worldpackers hosts in Seattle when planning your stay!
Where to go and what to do in Seattle
Eat at Pike Place Market
Ride the elevator up Smith Tower (it's a much cheaper and just as scenic alternative to the Space Needle)
Enjoy the vistas from Kerry Park
Tour Seattle's underground city
Explore the exhibits at the Museum of Pop Culture
See the incredible works of art at Chihuly Garden and Glass
Wander around Waterfront Park
Take the ferry to Bainbridge Island
Day trip to Snoqualmie Falls, Olympic National Park, or Mount Rainier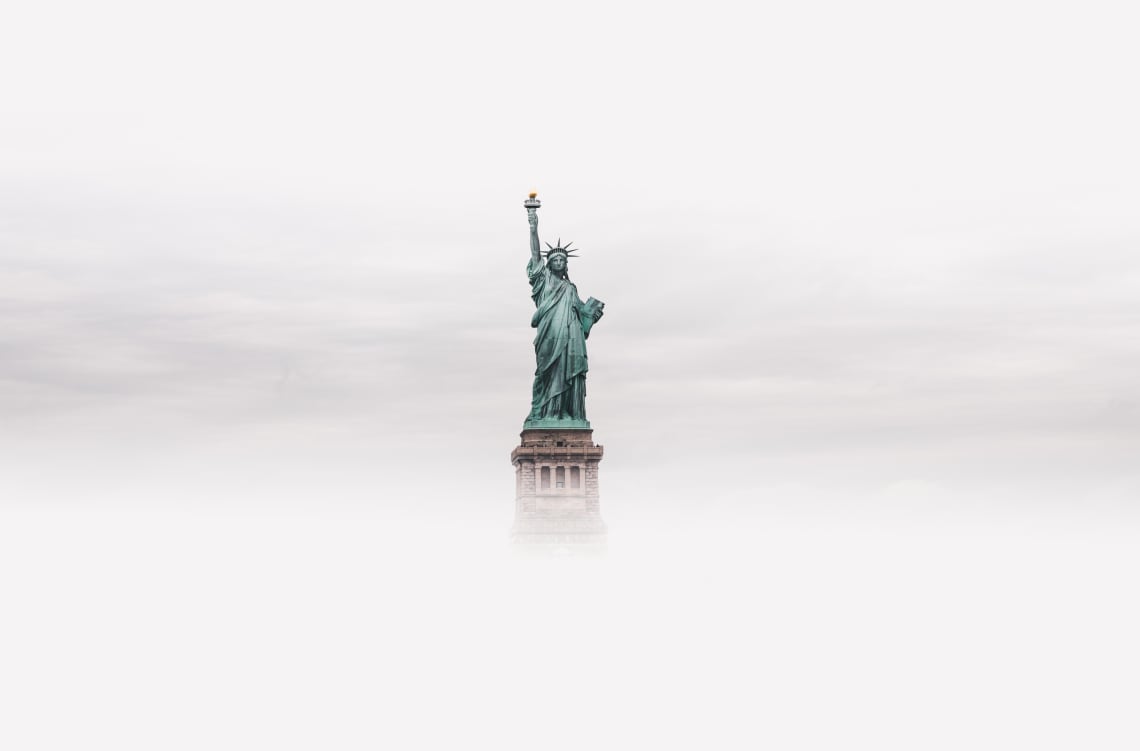 US Holidays and Cultural Events:
Memorial Day — Last Monday of May
Independence Day (Fourth of July) — July 4
Halloween — October 31
Thanksgiving — Fourth Thursday in November
New Year's Eve — December 31
Mardi Gras — two weeks before Fat Tuesday, exact dates change each year
Albuquerque International Balloon Fiesta — first full week of October
Super Bowl Sunday — first Sunday in February
---
1. Memorial Day — Last Monday of May
Memorial Day is a federal holiday recognizing the members of US Armed Forces who have died while serving the country. Because it generally coincides with the beginning of summer, many people celebrate Memorial Day by having cookouts and other gatherings and getting outdoors. It is common for people to travel over the long holiday weekend.
2. Independence Day (Fourth of July) — July 4
Independence Day, more commonly referred to as "the Fourth of July" celebrates the signing of the Declaration of Independence on July 4, 1776. There are often large celebrations with parades, fireworks, concerts, etc. throughout the country.
If you take your America trip during July, these can be really fun celebrations to attend.
3. Halloween — October 31
Though not officially recognized by the government, Halloween is a very popular holiday in the US. The entire month of October consists of spooky fun with such events as scary movie watch parties, haunted houses, and, of course, costume parties.
On the actual day of Halloween, October 31, children dress up in costumes and go door to door "trick-or-treating" for candy. But the fun isn't just for the kids. Adult parties and celebrations are common as well.
4. Thanksgiving — Fourth Thursday in November
Thanksgiving is celebrated every year on the fourth Thursday of November. The story of the original Thanksgiving is that American settlers feasted with members of the Wampanoag Native American tribe to celebrate the year's harvest, and today it is celebrated much the same, with a large meal.
It is a time to reflect on the things in life that Americans are grateful for. The most famous celebration is the Macy's Thanksgiving Day parade in New York City. Many families will travel during the week of Thanksgiving since children are given a break from school.
5. New Year's Eve — December 31
Many cities in the United States host New Year's Eve celebrations that include live music, fireworks, parades, and more.
One common tradition is the "drop", where something is "dropped" from a high point at midnight. The most famous of these is the ball that drops each year in Times Square in New York City, but there are some interesting interpretations of the tradition like the Moon Pie drop in Mobile, Alabama, the guitar drop in Memphis, Tennessee, and the giant potato drop in Boise, Idaho.
6. Mardi Gras — two weeks before Fat Tuesday, exact dates change each year
The indulgence of Mardi Gras is most evident in New Orleans with over a million people participating in the parades and festivities each year.
The biggest parades and celebrations happen on Fat Tuesday, and if you'd like to attend you should book accommodations well in advance. Smaller celebrations occur in other cities, notably Mobile, Alabama, St. Louis, Missouri, the Mississippi Gulf Coast, and San Francisco, California.
7. Albuquerque International Balloon Fiesta — first full week of October
The Albuquerque International Balloon Fiesta in Albuquerque, New Mexico is one of the largest hot air balloon festivals in the world. This celebration of Mexican culture takes place over nine days with many different events and over 500 hot air balloons.
8. Super Bowl Sunday — first Sunday in February
Americans really love their football, and Super Bowl Sunday, the National Football League's annual championship game, is the biggest football day of the year.
Tickets to the actual game cost upwards of thousands of dollars, but many Americans host watch parties in their homes and restaurants and bars across the country host events to watch the game.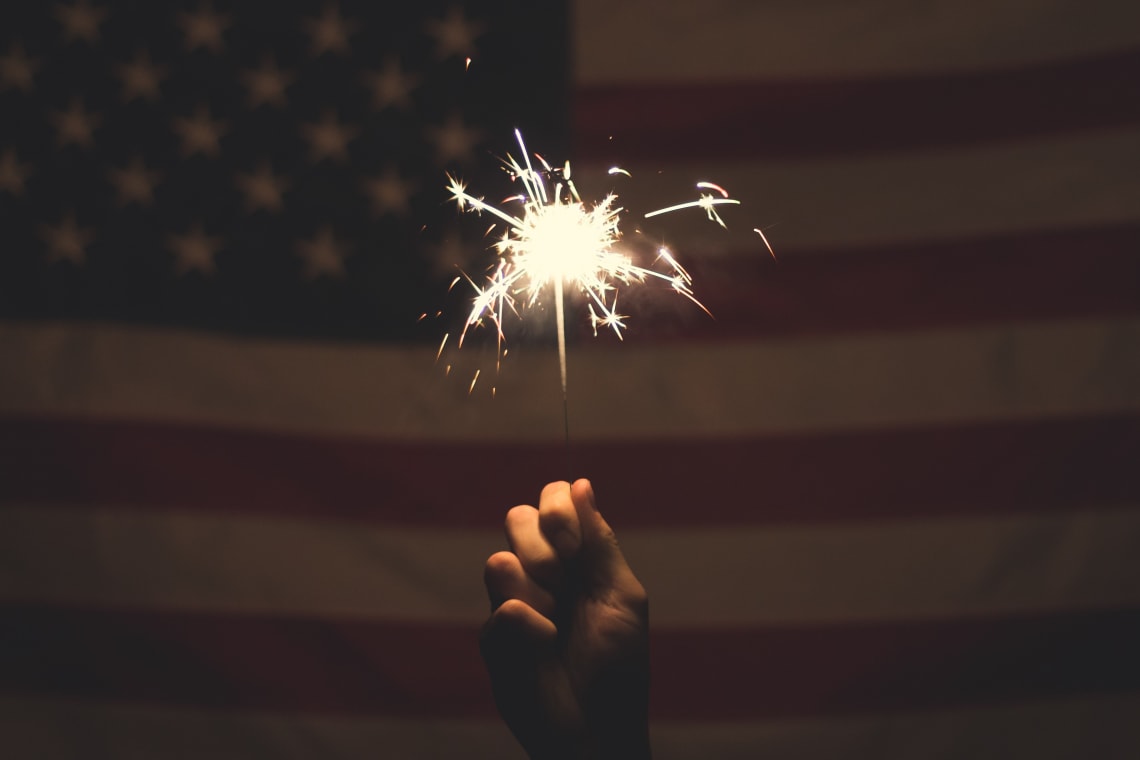 Safety tips for your America trip
While the United States is generally a safe country to visit, you should always remember basic safety tips. In addition to those tips, here are some things to keep in mind during your visit to America.
It is not considered safe in the US to hitchhike, and in many places it's illegal. Just don't do it.
If you're renting a car, never leave valuables inside. Car robbery is among the most common crimes in America.
The emergency number in the United States is 911. This will connect you to an operator who can send police, fire services, or an ambulance to help you in the event of an emergency.
Budget travel in the USA guide
Aside from my general tips for saving money while traveling, here are some tips for budget travel in the USA specifically.
Use Worldpackers to save on accommodations
There are over 200 Worldpackers opportunities in the United States, and they can save you tons of money while you travel the US by providing you with free accommodation in your destination.
Find free things to do
No matter where you're traveling, there are free (and fun!) things to do. St. Louis, Missouri is a great example of a city that has a ton of great free attractions, and the Smithsonian Museums in Washington D.C. are both amazing and totally free.
Take the amount of free things to do into consideration when deciding which cities to travel to in the US.
Get out of the cities and into the parks
The United States has some truly incredible national parks, and they are generally very affordable to visit, especially if you spend multiple days exploring each park. Often you can camp in the parks for much cheaper than the cost of staying in a hotel.
State parks are also really good about having free or cheap camping sites. If you're road-tripping take advantage of them!
Limit your travel to one area
I know, I've already said this, but there's more than one reason to limit your travel to one part of the United States, and saving money is definitely on the list.
Air travel can be expensive in the US so sticking to one region and getting around via bus or train can be a major money saver. This is easier to do on the east coast since there are more major cities in closer proximity than out west and in middle America.
Cook your own meals
There's no shortage of convenience foods in American grocery stores, and cooking a meal or two per day in the microwave at your hotel will save major money over time, especially when you factor in the American tipping system.
Avoid paid parking at all costs
Parking is crazy expensive in some cities. Use public transportation when possible. If you need to park on the street a few blocks away from your destination to avoid paying for parking, do it!
Research city passes
Once you've decided which cities to travel to in the US, research city passes. Most major cities have some form of city passes that cover admission to several attractions as a discounted bundle. These aren't always a good deal so do you'll need to do some research, but sometimes this can save you quite a bit of money.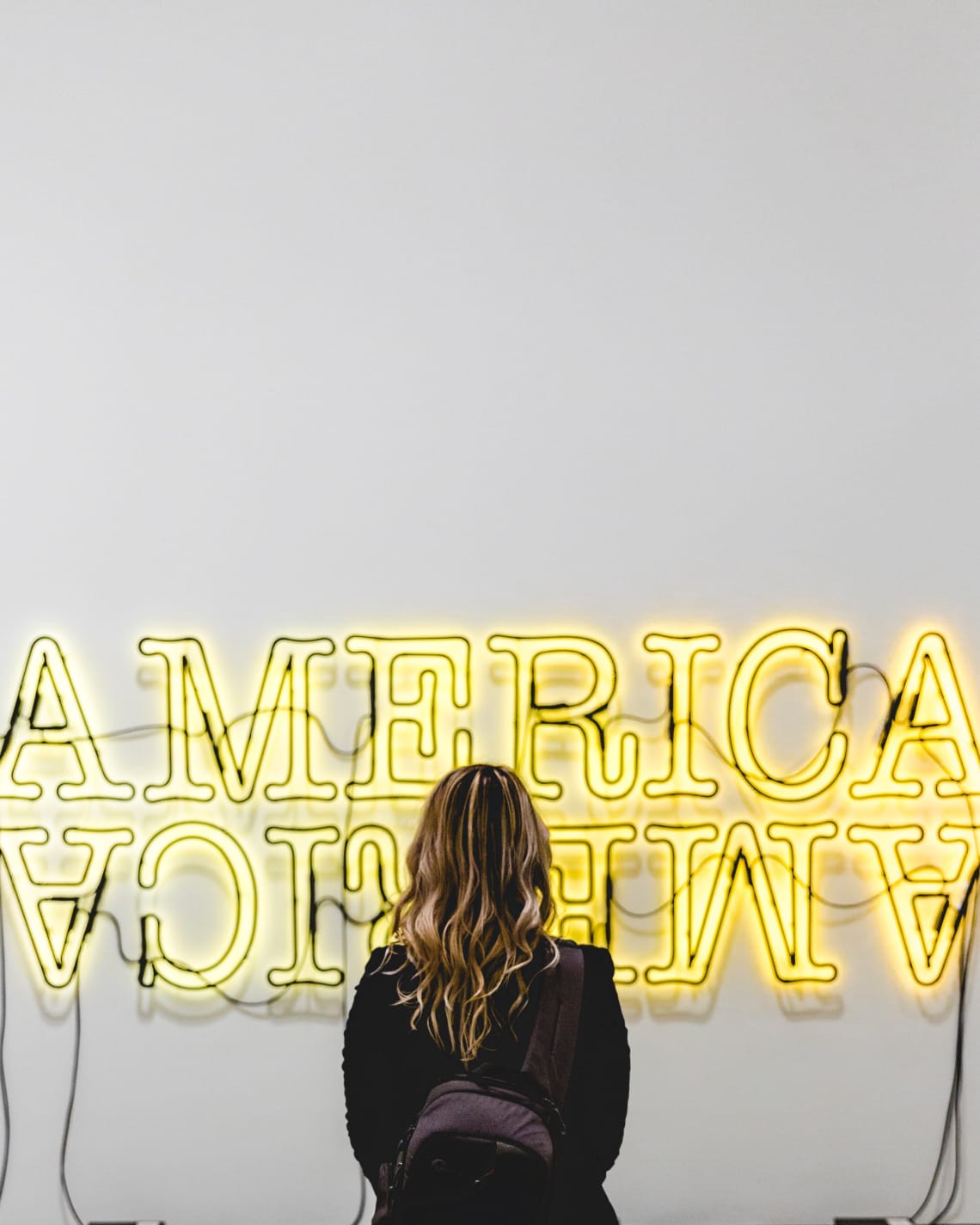 I know that planning a trip to the United States of America can be overwhelming at times, but I hope this United States of America travel guide has helped you feel more confident about your America trip.
No matter where you decide to go, I'm certain that you'll find something to love about my home country during your USA travels!