Volunteering in Las Vegas: What to do as an adventure backpacker
Whether your goal is to gamble and party or explore on a backpacking vacation, Worldpackers has your back. Let's discover different opportunities for volunteering in Las Vegas and what to do.
8min
Backpackers are always looking for ways to save money whether it may be through accommodation, transportation, or lucking out and finding a gig to make money while abroad. Las Vegas is a tourist destination that is high up in the ranks along with Dubai, Tokyo, Paris, and Hong Kong.
Las Vegas, also known as "Sin City", is known for its casinos, parties, gambling, and the city that never sleeps (next to NYC), but there are also a lot of other chill and/or family friendly activities to partake in.
A factor that may deter some budget travelers from visiting this city is funds. Don't stress, Worldpackers allows traveling to Las Vegas, and many other American cities, extremely affordably with work-exchange opportunities.
But before we discover the volunteering opportunities in Las Vegas...
What is Worldpackers?
By now you've seen me mention Worldpackers a couple of times and are probably wondering just exactly what this program is. Don't worry, I've got you.
Worldpackers is a platform for conscious travelers all around the world who are willing to volunteer their time, and skills for accommodation.
As a person who has already experienced volunteering with the program in 3 different countries, Worldpackers has sort of saved my life.
As a freshly graduated high school student on a gap year, I did not have much money in my bank account. Although my funds were not necessarily that high at the time, my wanderlust certainly was. Worldpackers allowed me to stay in the tropical Caribbean island of Jamaica for a month without spending a penny on my accommodation.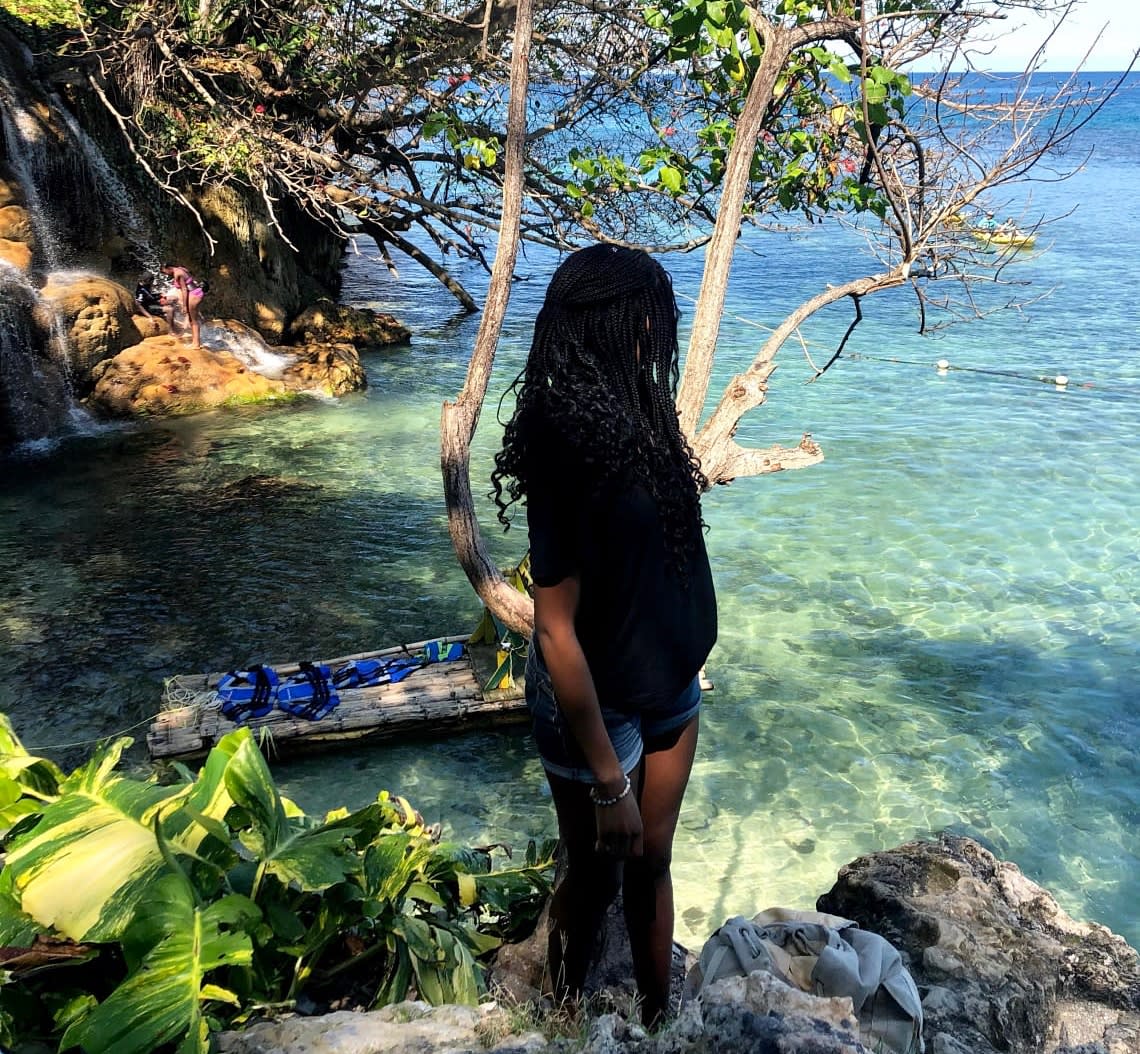 Volunteering with Worldpackers is not just about getting a free place to stay, but also the humanitarian part of it. I made a strong connection with the workers at the hostel I was a part of. I also got a chance to meet people from all around the world who I still talk to today 3 years later.
I would not only recommend work-trading to students who wish to take time away from the classroom but all other people who want a break away from the superficial rat race part of life.
I stayed at a hostel right by the beach and helped the team with social media promotion, reception, and occasionally did walking tours. Not only did I save hundreds of dollars on my accommodation, I also learned so much about myself, traveling, and my skills as a traveler.
There are about 3 volunteer opportunities to experience in Las Vegas so without further adieu, let's go ahead and get into them!
Opportunities for volunteering in Las Vegas
Great, now you know more about Worldpackers' purpose and volunteering in general. There are several different types of trades that are found on the platform. Different hosts have their own needs and wants they acquire for their space.
Opportunities to volunteer in farms, hospitality and reception in hostels, bartending, social media, website design, and tour guiding are just a few of the trades found in Worldpackers opportunities.
The platform has 3 opportunities for volunteering in Las Vegas with 2 of them actually being in the same hostel, but don't worry, there is enough space for all the adventurous backpackers who wish to explore this city on a budget.
If you're a night bird, this first position is certainly for you. Given the nickname Las Vegas is typically referred to, Sin City Hostel is a great place to base while exploring your surroundings. Help the hostel during the night shift at the reception and administration desk for 25 hours a week and enjoy 3 days off to explore all this city has to offer.
No worries if you prefer to volunteer during the day, the same hostel has another position when the sun is shining. For only 20 hours and 4 days per week, help Sin City Hostel with cleaning and housekeeping.
Both opportunities offer free breakfast, discount on tours, and free beverages available for all volunteers, how awesome!
Another night shift reception position, Bungalow Hostel is located on the famous Las Vegas strip and is a great place to stay a few weeks during your volunteer experience. Help with cleaning, party promotion, and reception for 25 hours and 5 days per week.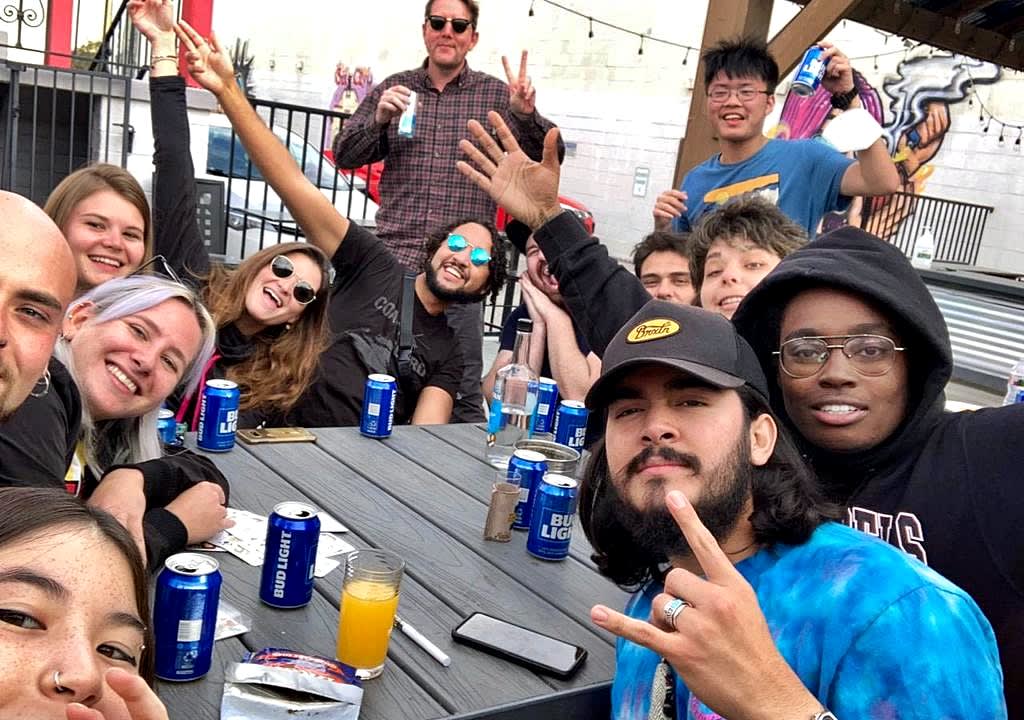 Volunteering in Las Vegas: Things to do on your free time (it's not all about gambling)
Surprisingly, Las Vegas is not only casinos, parties, and gambling. There are lots of other fun family activities to partake in when visiting the city, you just have to seek outside the norm.
Other than Sin City, Las Vegas was also given the nickname of the "Entertainment capital of the world" for all the shows that take place here.
If you're a fan of chocolate, be sure to head over to Hershey's chocolate world to try one of their 800 different kinds of chocolate bars. I could surely go for one of those right about now!
Take a trip to Fremont Street to take in the picturesque, instagram-worthy walking section. Lights are lit brightly at night which makes for an unforgettable picture.
History buffs (and all those interested) should visit the Neon Boneyard as it hosts old casinos and other businesses that were around when Las Vegas was first getting its start up as a city.
"What did the fish say when it hit the wall? Dam". Make corny jokes like this one (and worse) when you visit the world famous Hoover Dam that is situated not too far away from Sin City.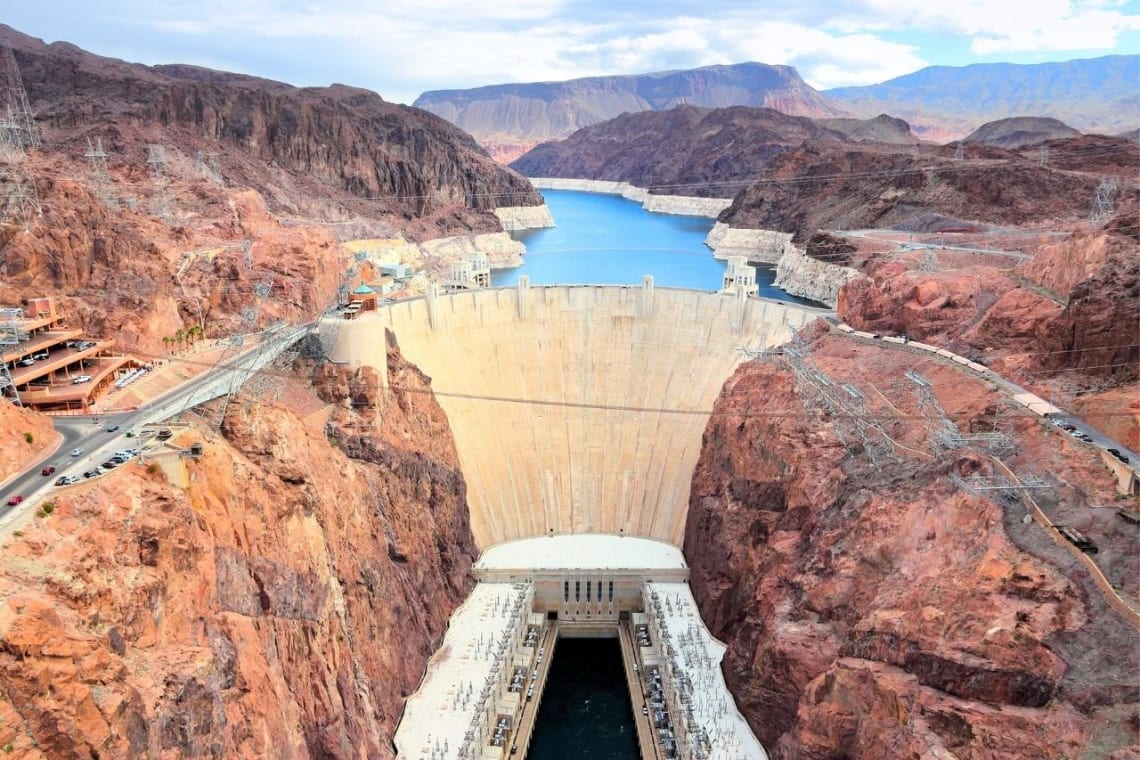 Don't forget that Las Vegas is located in the West Coast of th USA. If you have the money and the time, consider booking a roundtrip tour to the neighboring state of Arizona to see the remarkable Grand Canyon.

Can't head to the Grand Canyon? Go to Red Rock Canyon instead. A truly scenic and unforgettable 17 mile drive (from city center), Red Rock Canyon surely captures the beauty of Western USA.
There are so many activities and fun things to do in Las Vegas that don't involve gambling. I wouldn't want travelers to skip this destination solely because of its reputation for partying.
Although some may not want to head straight to casinos when reaching the entertainment capital of the world, other travelers do. Don't worry, I've got you too. Some of the best rated casinos in the city are: South Point Casino, Bellagio, and The Venetian.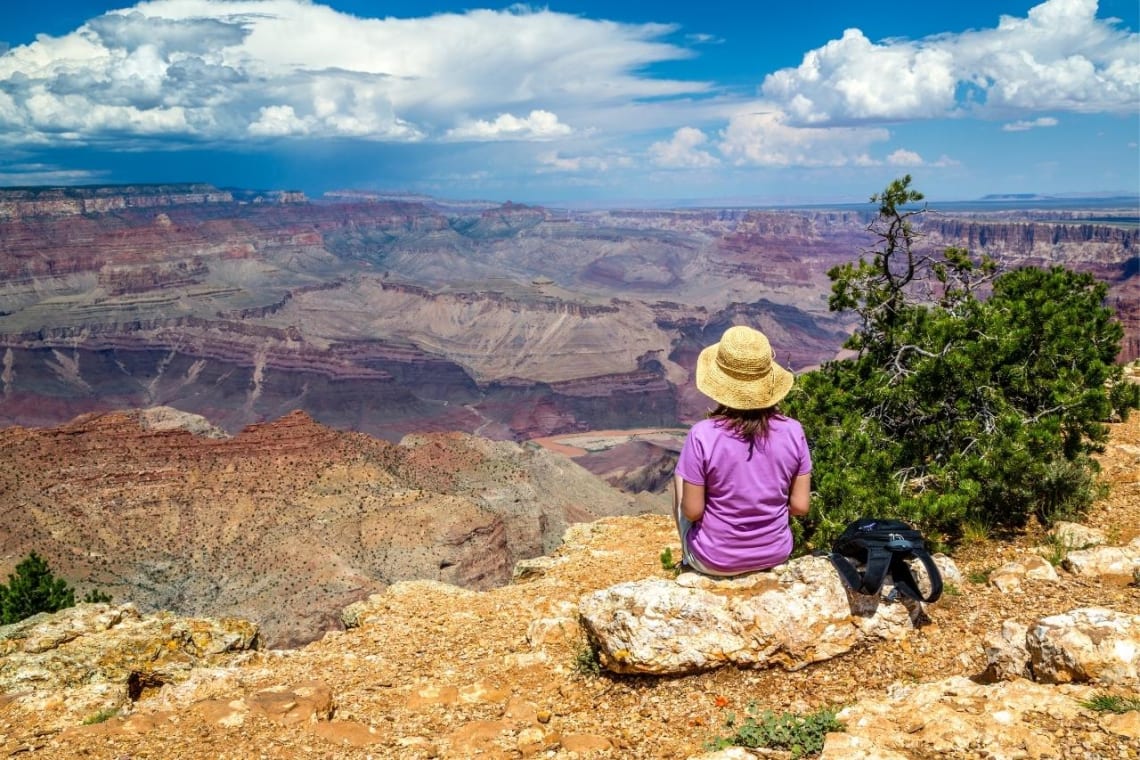 Best time to visit Las Vegas
Of course, Las Vegas is open all times of the year, but just as any other place, there are busy seasons, cold seasons, and cheap seasons to travel.
People usually travel to Vegas in large groups during the wintertime aka New Years. Breaking in the new year with bright lights, parties, and glistening fireworks are all reasons why the majority of this city receives its travellers during the cold months.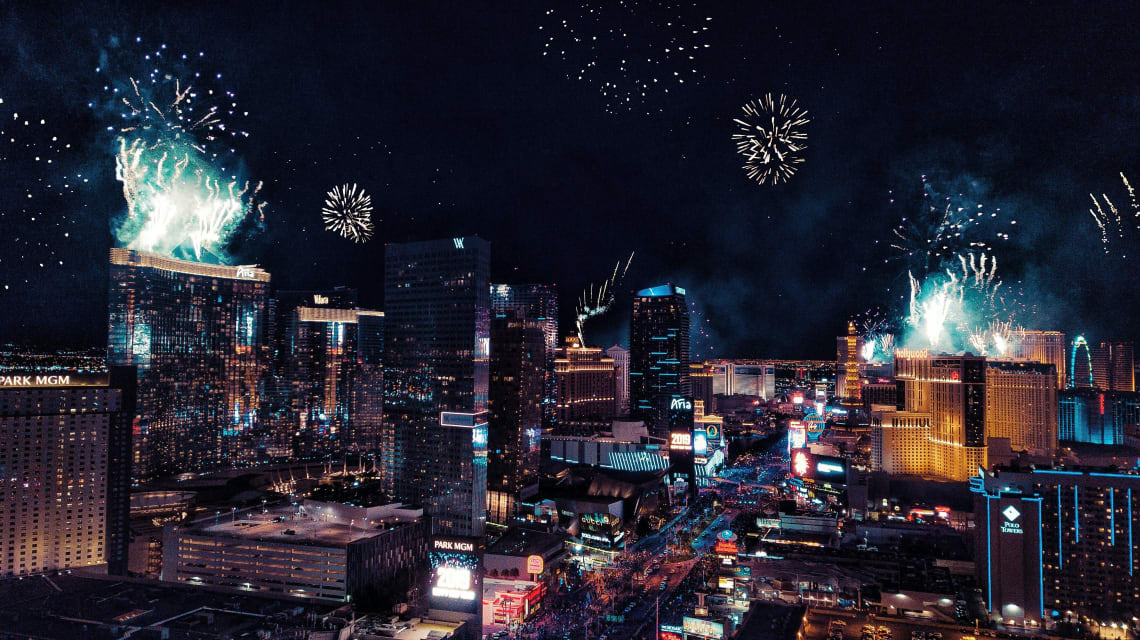 While traveling during the high season is still somewhat affordable, the prices are even more wallet friendly during the warmer months in spring and fall when not as many people are traveling.
Room prices (of course as a volunteer with Worldpackers, accommodation is not a top concern) and flight prices as well as tours will be at a better rate at this time. It's actually good for adventure backpackers so they can travel affordably during the warmer months (spring & fall). Grab a light layer (or two) and enjoy the Vegas sun while traveling on a budget!
Don't know where to look for affordable flight tickets? I exclusively use the search engines Kiwi.com and Skyscanner.com to find reasonably priced airline tickets. These two flight search engines have been a major blessing to me in my travel days and saved me hundreds of dollars within the past 3 years of constant digital nomadic travels.
How to travel on a budget while volunteering in Las Vegas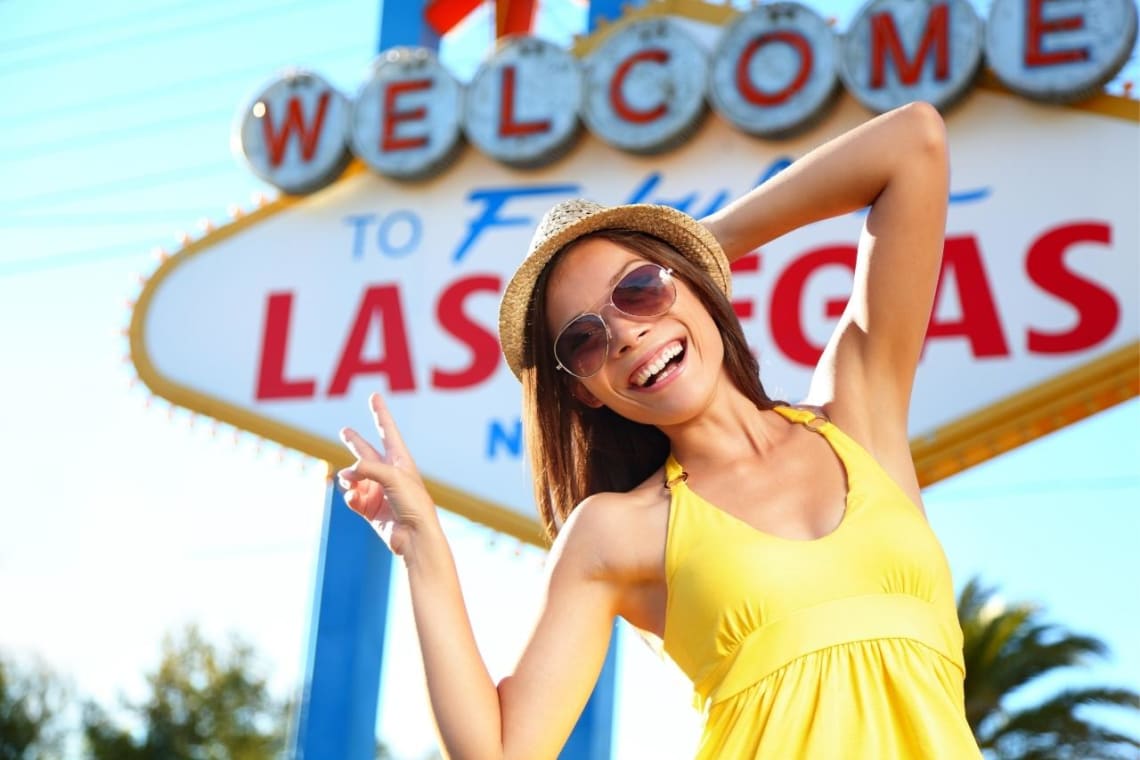 Traveling is such a vast topic; there are many different types of travelers and ways to travel. Some people enjoy the luxurious end of traveling, staying in 5 star hotels and eating out every night, some are completely the opposite.
As I started a lifestyle of full time travel at the age of 18, eventually turning into a digital nomad, I am the definition of a budget traveler.
Regardless of where a person chooses to spend their vacation, there are always ways to save money even if it is only five dollars. Here are some tips to travel Las Vegas on a budget.
Accommodation: One of the best ways to save money while traveling through Las Vegas is volunteering for Worldpackers.

Transportation: There is Uber and Lyft as a common private taxi transportation but one of the best ways to get around town is by bus. Traveling by bus is the most affordable option as a daily pass is only $5 and riding the bus is also the perfect way to become familiar with the surrounding area.

Grocery Shopping: As a budget traveler, it is so important to get groceries for the week! A typical day of eating out (breakfast, lunch, and dinner) may round up to around $40 whereas a week's worth of groceries could be about $50.

Making a physical budget: Be realistic with yourself. Write down how much money you plan to spend on your trip. If you're staying more than one month, create a monthly and weekly budget. The worst thing would be to be stuck in another country with no money! Despite what certain people say, there are so many ways to travel on a strict budget if the individual is wise with their spending.

Partake in free (or discount) activities: The Las Vegas volunteer opportunities provided on Worldpackers allow travelers on a budget to have fun for free! A lot of times, hosts will give free tours or take volunteers out to have fun and see more of the city. Also look out for discount days for museums or student discounts at certain attractions.
Check out other Worldpackers opportunities in the USA
After your awesome volunteer trip to Las Vegas, you may still be itching from the travel bug. Worldpackers has opportunities all over the USA in some of the most popular American cities.
Visit New York City, the city that never sleeps, for an extreme cultural immersion of North America, and basically every country from around the world! Whether your preference is to stay in the heart of NYC or be further North in New York State, there are many opportunities to volunteer in New York. Check out this article to know more about living in NYC on a budget.
Head to sunny California for 3 of the most visited cities in the USA: San Diego, San Francisco, and Los Angeles. View from Worldpackers' plethora of 100+ options to volunteer all over California, a traveler is sure to have a great experience.
Worldpackers allowed me to live in San Francisco rent free for 2 months working only 2 hours a day at the guest house I was staying at. To know more about my experience, read my tips on this article about cheap CA vacations.
The Aloha state and the island where dreams come true, Hawaii is a place that is extremely expensive but even penny pinchers are able to make travel on a budget in Hawaii. WorldPackers offers many volunteering opportunities on various Hawaiian islands so even those on a budget can get the opportunity to explore the beauty of the pacific.
One of the largest states in the USA, Texas offers several popular cities that tourists like to flock to for culture and fun. With a population of 1.3 million people, explore Dallas by teaching your host a new language! Enjoying 3 days off and working only 8 hours per week, this volunteer position is one of the best ways to explore the city on a tight budget.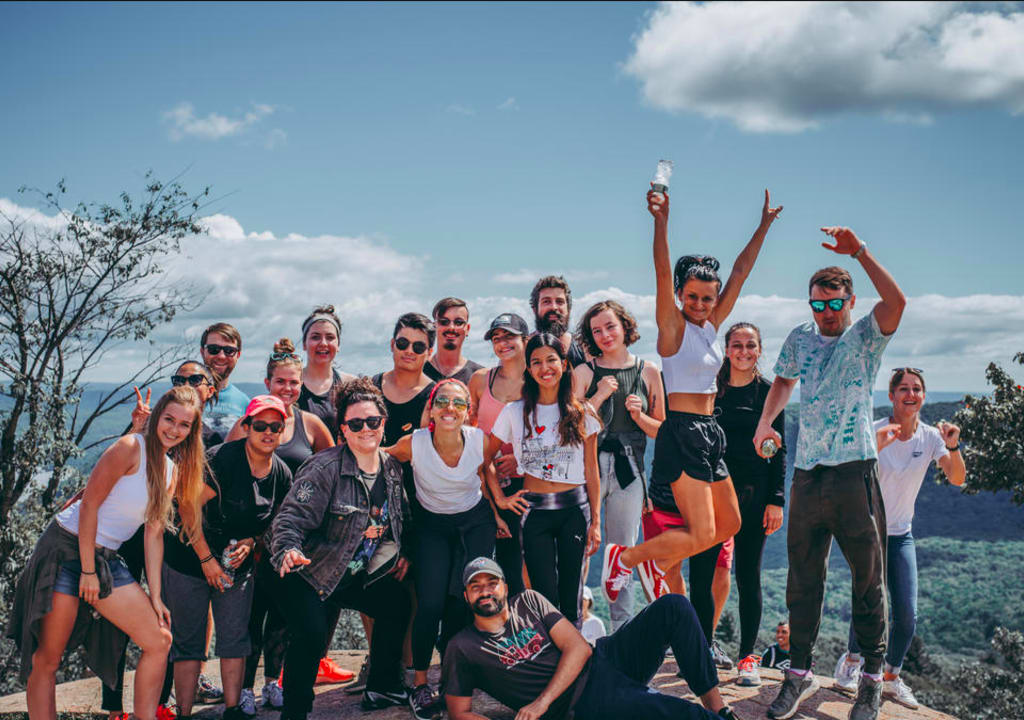 Overall, volunteering in Las Vegas with Worldpackers can surely be a trip that is hard to forget. I hope you'll be able to plan the Sin City trip of your dreams with these tips shared!
Want to learn more about planning your trip? By subscribing to the WP pack plan you have unlimited access to 120+ courses at Worldpackers Academy, the travel school made by travelers!