Au pair vs nanny: volunteering with childcare
Have you have considered traveling the world while volunteering with childcare? Find here all the details about the au pair vs nanny lifestyle
5min
A lot of young girls decide to have an experience as au pair or nanny abroad. This kind of experience can let you grow and you will start discovering as a young person how is to live and work abroad, in a country different from yours, with different people and different habits.
It's an experience of a lifetime, it makes you richer and not only in terms of money you are going to earn, but in terms of memories, emotions, skills.
Every girl who likes to deal with children should try this experience. So in this article you will discover everything about the lifestyle of au pair vs nanny, the difference between the two roles and maybe you will find out that you want to try to become one of the two!
What is an au pair?
An au pair is a girl, usually between 18 and 30 years old, who decides to go abroad to work for a family who hosts her and give her free board in exchange of her work and also pay her some money.
The ideal girl is usually single and a solo traveler. The tasks she should do at the house of the host family can be different, but mainly about childcare and general help in the house.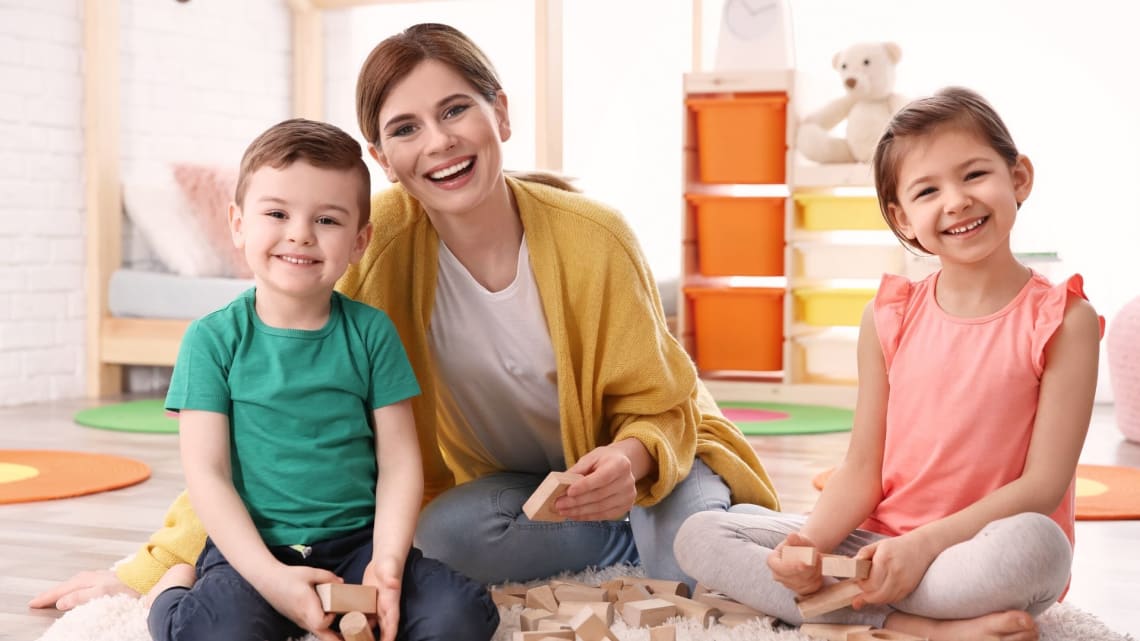 Au pair vs nanny: what's the difference?
As we said before, the au pair is a girl who lives with the family she is working for, and she receives a bed to sleep in and full board. Regarding the salary, she is not a standard worker, so she only earns a small amount of money depending on the family.

The nanny is a real standard worker, she is not like a family member, she just works for the family and receive a real salary for her work. A nanny has usually more experience than an au pair because she studied in the field of childcare and has references. And a nanny doesn't have to come from a foreign country.
The au pair must be a foreigner because the au pair program requires that the au pairs travel and work in a different country from the one they are from.
Let's see together in details the au pair vs nanny lifestyle and tasks.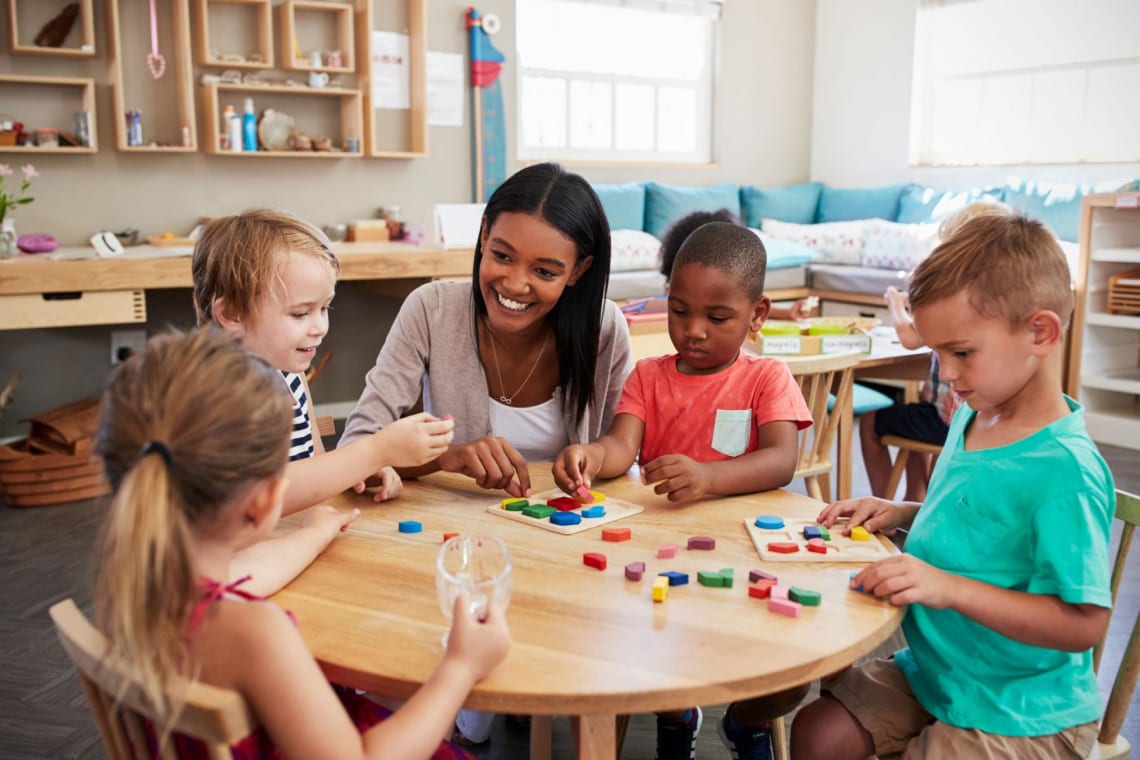 Tasks and working hours
The tasks of an au pair vs nanny are very similar, almost the same. They both help with childcare and in general housework, but the difference is that the au pair lives in the house like a family member, so she will be involved in every meal and in more housework tasks only because she is always in the house. She will have to do her part just like every family member.
The working hours of an au pair are different depending on the family needs and they must be discussed between the parts in the contract before starting to work.
The working hours of a nanny depends on the family but also on the general rules of the country in terms of employments, because nanny is a standard worker.
Childcare experience
Nannies usually have more experience than au pairs simply because they have to, they are workers, and they are often older than au pairs.
Au pairs can have no experience or sometimes they should have at least some reference letters from previous families where they worked, it really depends on the host family and what they want.
Role in the family
Au pair is like a real family member for all the duration of her stay and her work. She lives with the family, have meals with them and live in their house. The relation is very close.
A nanny is a simple worker employed by the family. She has her personal life, her personal house, she doesn't have to live in the host family's house.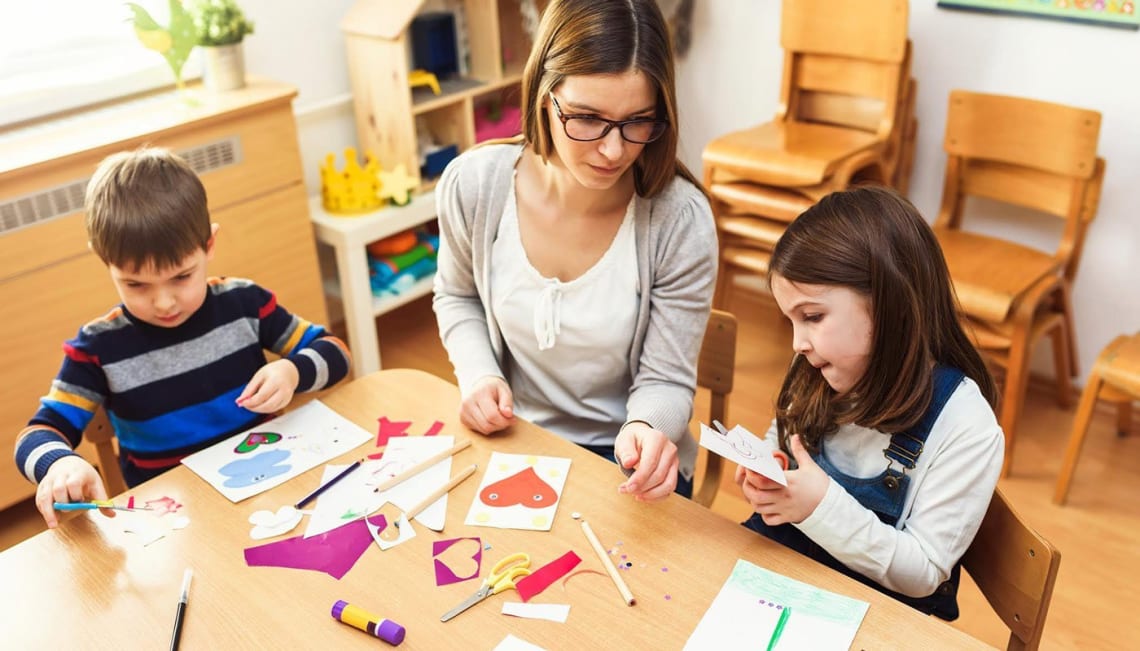 Salary
The nanny must receive the minimum wage of the country she worked in, as law.
The au pair just receives pocket money from the family and the total is not fixed.
Visa and work permit
Au pairs generally have some special au pairs visa or sometimes they don't even need visas, such as European au pairs traveling among European countries.
Nannies are official workers, so they need work visas or work permits, that's why they usually work in their home country.
Other differences between au pair and nanny
A big difference in au pair vs nanny is the age limit.
Au pairs usually must be between 18 and 30 years old, that's why all the au pairs are young travelers. Nannies don't have age limit because it's a standard job.
The most important thing that an au pair cares about is to have a cultural exchange with the family she works for. It is not a matter of job or money. It's a real exchange. She lives in the house like a family member, she learns a lot about a different culture because she's far from home, she gain some experience.
A nanny is a worker, she needs money, she's not a traveler and she doesn't really need to have a cultural exchange.
Volunteer with childcare
If you want to travel and you would like to have an experience that involves taking care of children, but you don't want to get crazy with work visa to be a nanny and you are over 30 years old and can't be an au pair anymore, don't worry. Those are not the only ways to do it!
Let me introduce you Worldpackers, a platform in which you can connect with hosts all over the world and volunteer for them in exchange of free accomodation and sometimes free board.
And the volunteering experiences are very different, of course you can also find a lot of positions about childcare. It is a very easy way to make your dream come true, without getting crazy to fulfill the au pair vs nanny requirements.
For example this family is looking for help with childcare for their disable daughter, like spending some time with her and helping the family in general routine, in the amazing Costa Rica.
If you like nature and you want to try a rural experience, this family is looking for help with babysitting their son in a rural area of Brazil.
If you want to have a volunteering childcare experience in Africa, have a look to this position in Kenya, they need a volunteer at their children day care.
And there are a lot more, you can just have a look on Worldpackers platform and search them using filters according to the place you would like to visit and the experience you are looking for (babysitting, house care, teaching languages, etc.).

Are you ready to travel the world volunteering with children?
You don't need to become an au pair vs nanny if you don't want to, but you can travel the world and be with children anyway, thanks to Worldpackers volunteering platform.
It is very easy, just subscribe to the platform and choose one of the plans, start contacting the hosts you like and pack your things!
Maybe you could find more inspiration in another article from Worldpackers community: