Top things to see and do in Florianópolis: the magic island
What are the best things to do on Florianópolis? Which are the most stunning places to visit on the island and which activities could you try during your stay?
7min
Florianópolis is the perfect place for outdoor addicts and all those who love living by the seaside.
A lot of green, amazing beaches, endless hiking trails connecting jungle and coast and a variety of activities to try make the island what it is. Local culture and nightlife options don't come short, either. Florianópolis, the Island of Magic, really lives up to its name.
Looking for my first volunteer position with Worldpackers, I stumbled uopn Florianópolis. Little did I know about the island in the state of Santa Catarina, located in the very south of Brazil.
I heard that Floripa was considered one of the safest places in Brazil and offered very high living standards, making it a popular destination not only for tourists, but also for Brazilians - especially for surfers.
I decided to see for myself and applied at a Surf Hostel in Campeche, Florianopolis. Spending more than two months on the island, I had the chance to discover this stunning place without any rush and really get to feel the vibe of the magic island and its people.

What are the best things to do in Florianópolis?
I am more than happy to present you some of the best things to do when visiting and volunteering in Florianópolis!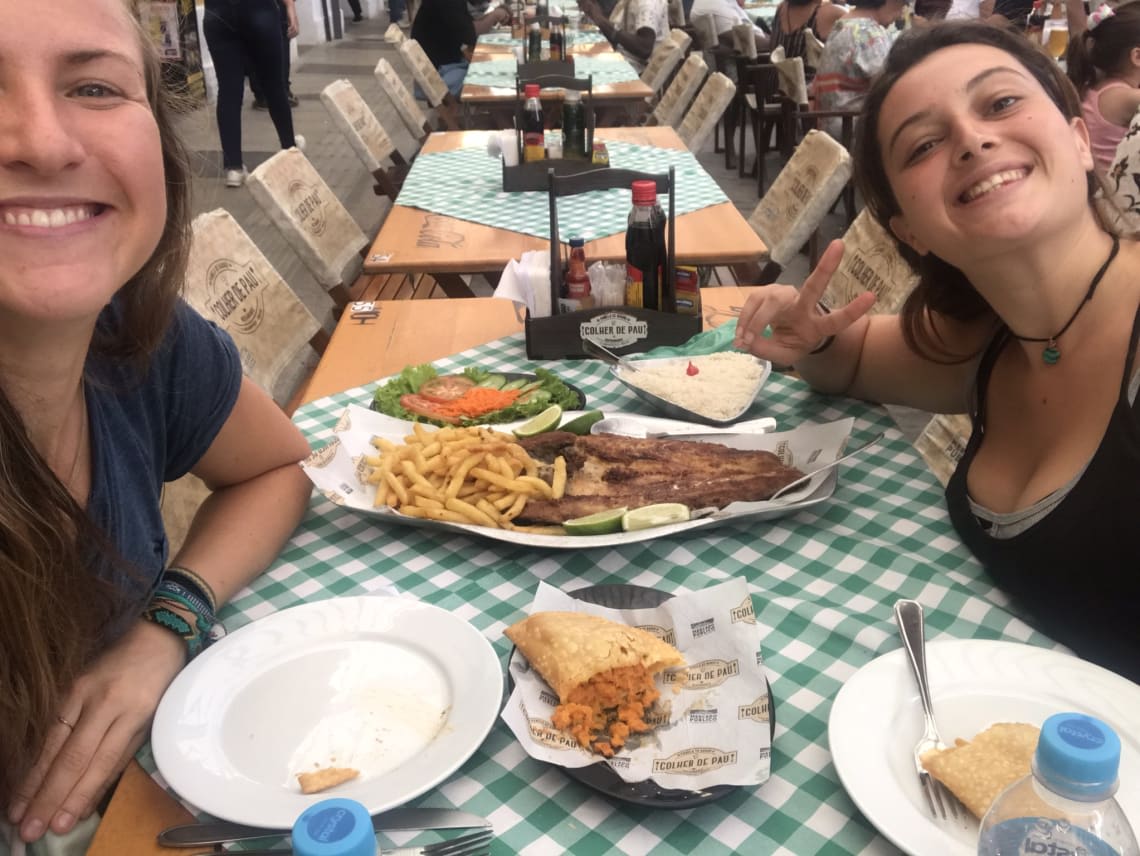 1. Visit the local market and go for a walk in the old town
In the city centre of Floripa, right in front of the bus station, you'll find the local market of Florianópolis.
Locals and tourists come to buy fruits and veggies, herbs and freshly caught fish. In the middle of the market hall, you'll encounter many restaurants serving local dishes.
Often there are bands playing music which makes the experience very colourful and lively. When visiting the market, don't forget to try caldo de cana, a typical Brazilian drink made from sugar cane.
It's very refreshing and super healthy – plus it's quite fascinating to see how it's made.
Afterwards I recommend going for a walk through the oldtown. Visit the huge old fig tree in the heart of the city and the church of São Francisco and just explore the area!

2. Choose between 42 beaches to visit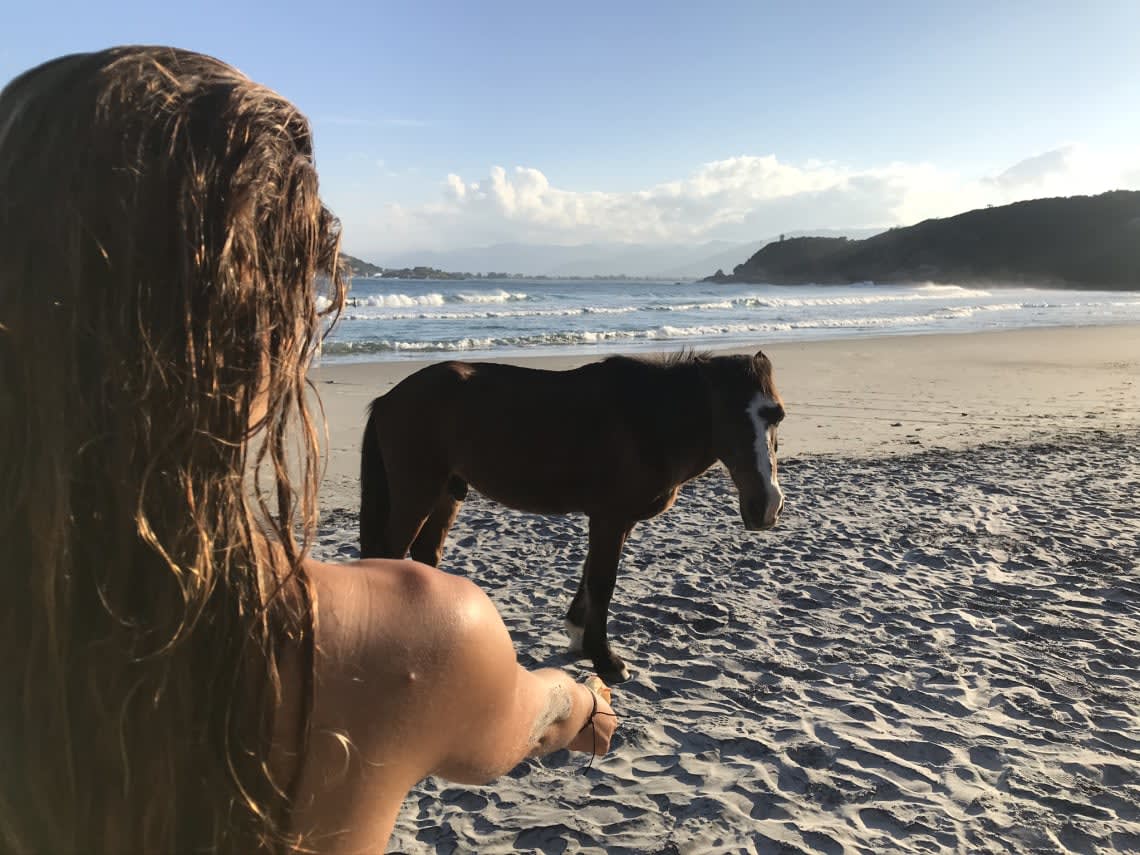 Floripa has about 160 kilometers of coastline. There are 42 official beaches on the island of magic, and one is more beautiful than the other.
The most popular beaches of Florianópolis are Lagoinha do Leste, Naufragados and Campeche in the south, Joaquina and Praia Mole on the east coast and Mozambique further up north. I loved taking some time and going for a long walk along the beach, from one little town to another.
From Campeche, one of the widest and longest beaches on the whole island, you can easily walk all the way to Matadeiro or Joaquina if you take some time.
There is something incredibly meditative about such a walk on the beach. Along the way you'll come across some cool spots to take photos, grab some caldo de cana, an acai bowl or a freshly caught fish to restore your energy.
3. Eat Açai every day
This one's for the foodies! One of the best things about Florianópolis is that you get to eat Açai every single day!
Especially after a long day hiking or soaking up the sun on beach, the puree made from açai berries will provide you with new energy.
You'll find the delicious superfood on every corner, in cafés, at the beach, on the streets. It's usually topped with banana, strawberries, coconut, condensed milk and granola and it's totally addictive.
4. Hike Lagoinha do Leste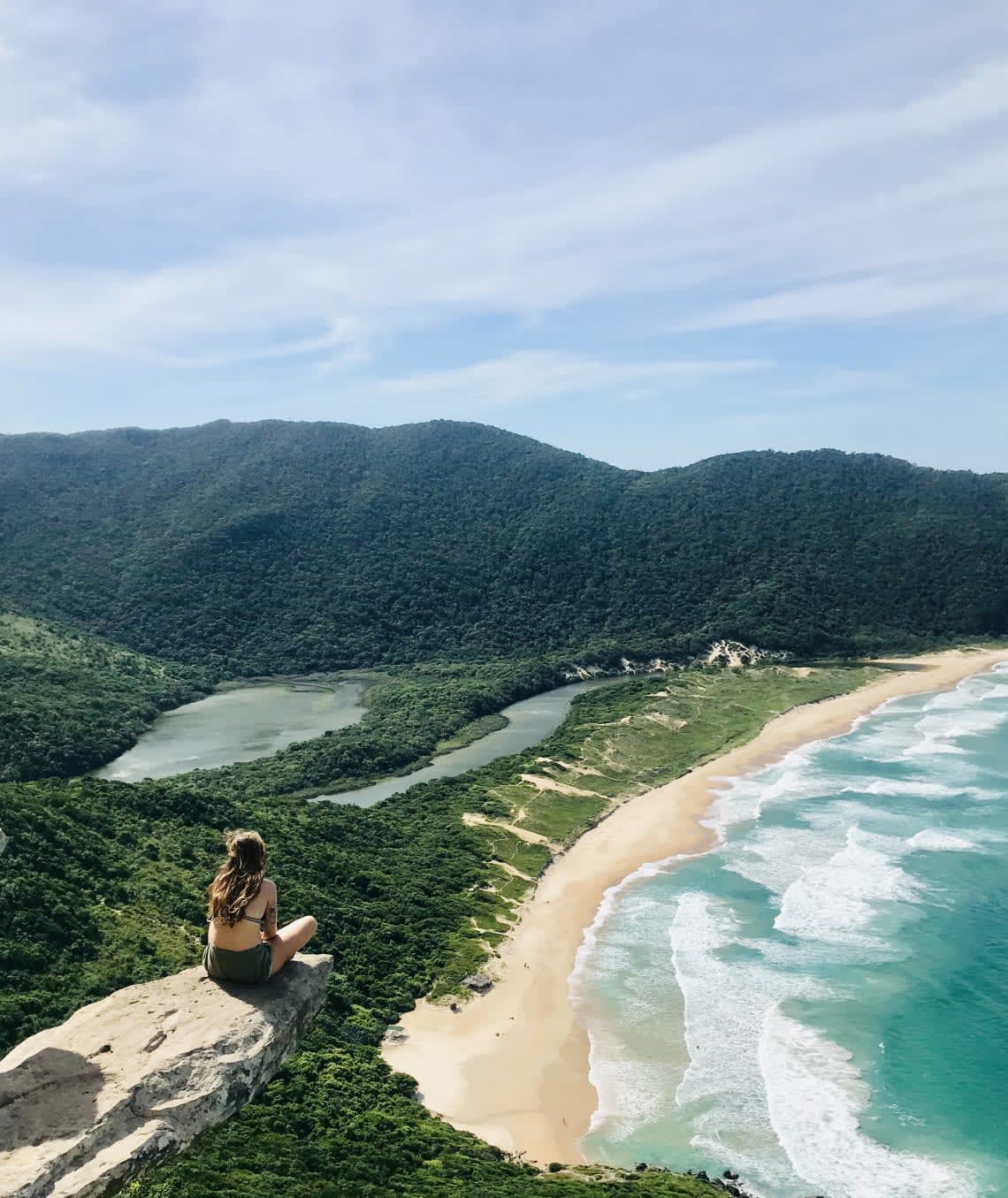 Hiking Lagoinha do Leste is my favourite activity on the island of Florianópolis – and for many, Lagoinha is the most beautiful beach of the whole island. Located in the calmer southeast of the island, the beach offers a breathtaking and protected landscape with a huge lagoon, some little waterfalls, adventurous hiking trails and native forests.
The beach can only be reached by walking, either from the cute fishing village of Pantano do Sul - from where it takes about an hour - or from Matadeiro. Starting here, you'll need a bit longer (2-3 hours).
Nevertheless, the hike is slightly easier, and you will come across waterfalls and beautiful cliffs. The scenery is incredible, sea and jungle are kind of melting together again and again. I recommend taking one way there and going back the other path.
The beach of Lagoinha itself is about one kilometre long, has no bars or shops – just a small kiosk where they sell coconuts in summer. The beaches highlight is the viewpoint of morro da coroa, which – to me – provides the best view of the whole island. It's a tough little climbing session, but it is so worth it!
5. Catch some good waves and try a new sport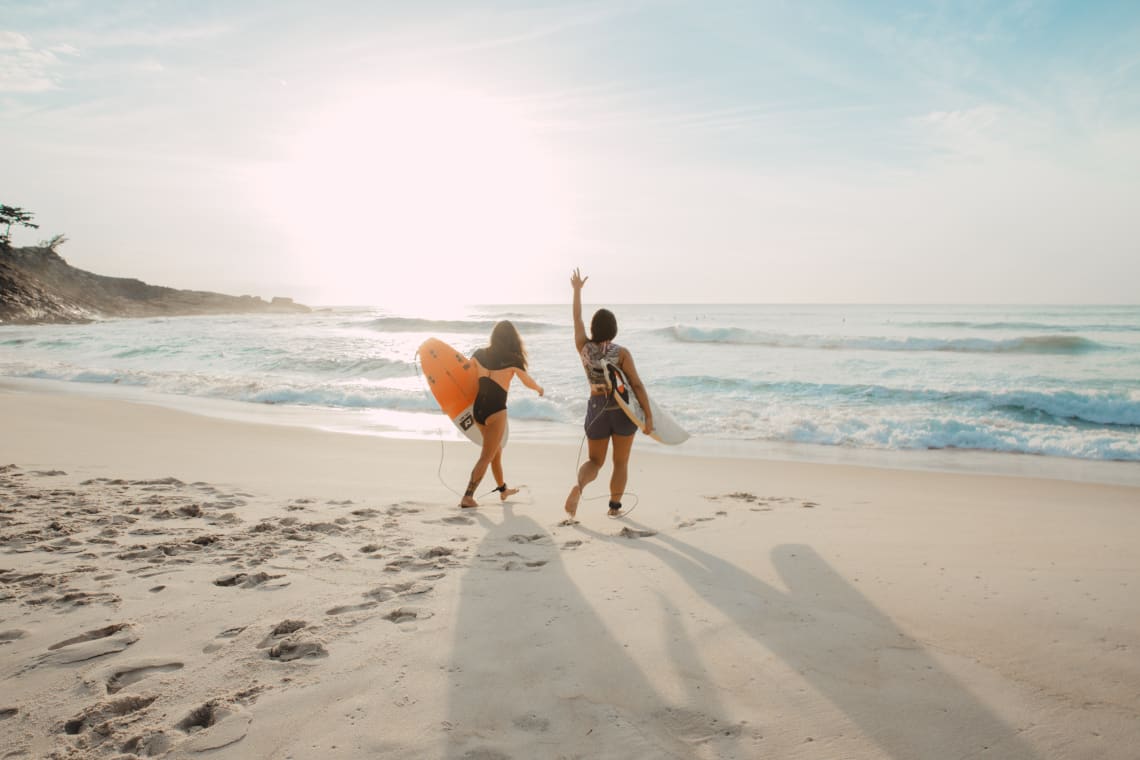 Brazilians are passionate surfers, and Floripa is no exception. In fact, the island is ranked as one of the best surf spots in Brazil.
You can surf on just about every beach on the island and there are waves for beginners, intermediate surfers, and pros. You should always respect the rules of the locals and inform yourself well about the conditions beforehand.
Floripa is not only a paradise for surfers and hikers. There are numerous of other activities to try with like-minded people: Diving, paragliding, lots of water activities, muay thai, yoga, skating, biking and many more.
The bicycle infrastructure on Floripa is considered one of the best in Brazil and also, the slackline scene is quite big. Many hostels have one in their garden and even on the beach you can find fixed slackline spots. Use your stay to try a new sport!
6. Dive right into Florianópolis' nightlife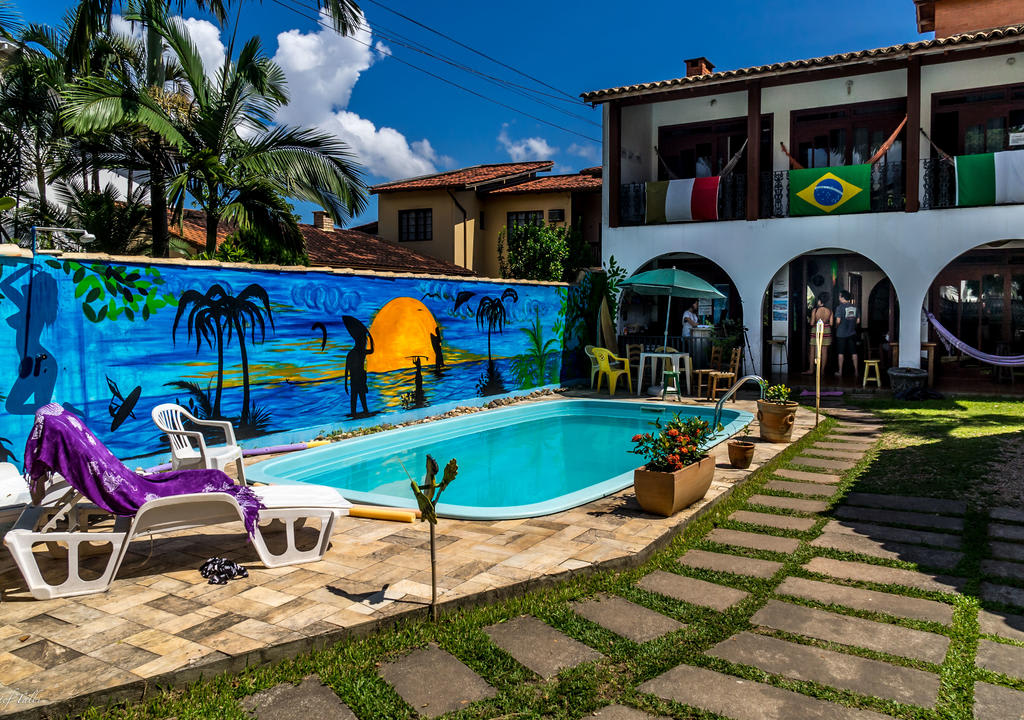 Even if Floripa is a very laidback travel destination, it still offers plenty of options to spend the night out. You will find a lot of street food markets where you can start your evening.
Try some fruity caipirinhas, taste the islands craft beer or eat some local food before you head off. If you like dancing, you need to attend a Forró Party.
Forró is a Brazilian music style and couple dance, originally from the northeast of the country. It is popular throughout the whole country and the Forró scene is huge in Florianópolis, too.
A popular spot for nights out is Joaquina. The surfer's beach turns into a place for massive parties at night. Sometimes Festivals are held there, too, with famous Brazilian artists giving concerts.
The closer you come to the north of the island, the bigger the parties and clubs will get – whereas in the southern towns of the island you'll rather get to enjoy the little spontaneous reggae events.
7. Explore the area around Lagoa da Conceição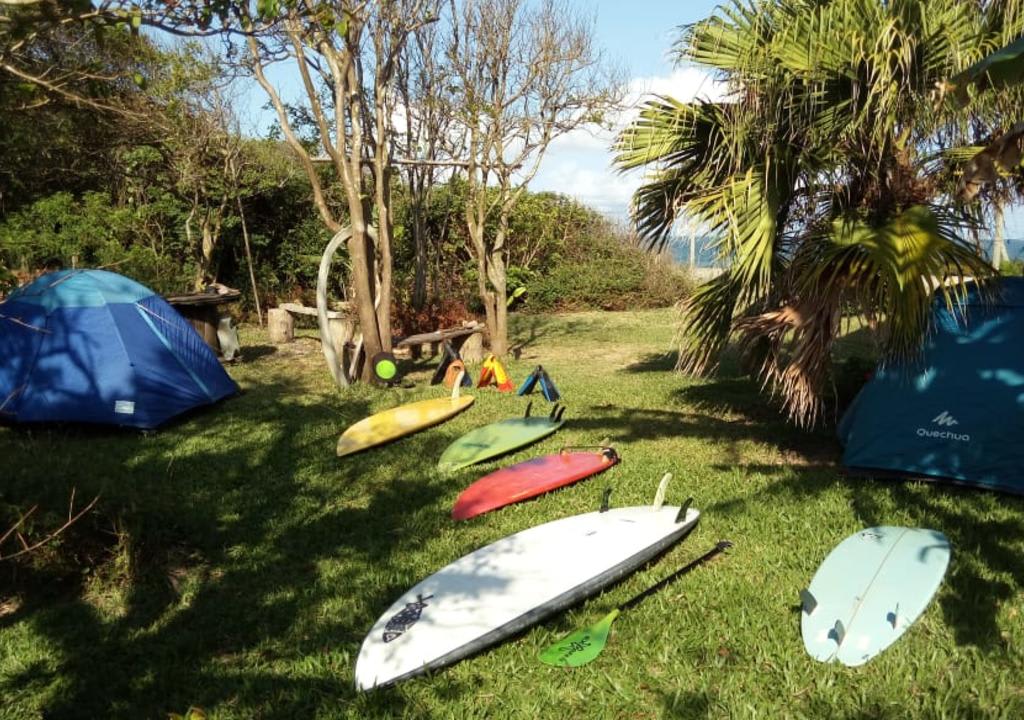 If you visit Floripa, you should also plan a trip to Lagoa da Conceiçao. Lagoa da Conceiçao is a town close to the city centre yet surrounded by nature.
Some of the most beautiful beaches are just a stone's throw away - but the highlight is still the huge freshwater lagoon in town, where you can do kite surfing, wind surfing, wakeboarding, stand-up-paddling, sailing, and many more fun activities.
In Lagoa da Conceiçao you will find lots of good restaurants, a skate park, little shops with local and ecological clothing and more. It's a good place to hang out with friends, go for a beer and meet interesting people along the way.
When is the best time to travel to Florianópolis?
The best time to visit Floripa is late summer from March to April when it is still hot, there is little rain and prices are a bit lower.
Choosing the right month, you can even save on airfare, which tends to be more expensive in high season from December to February.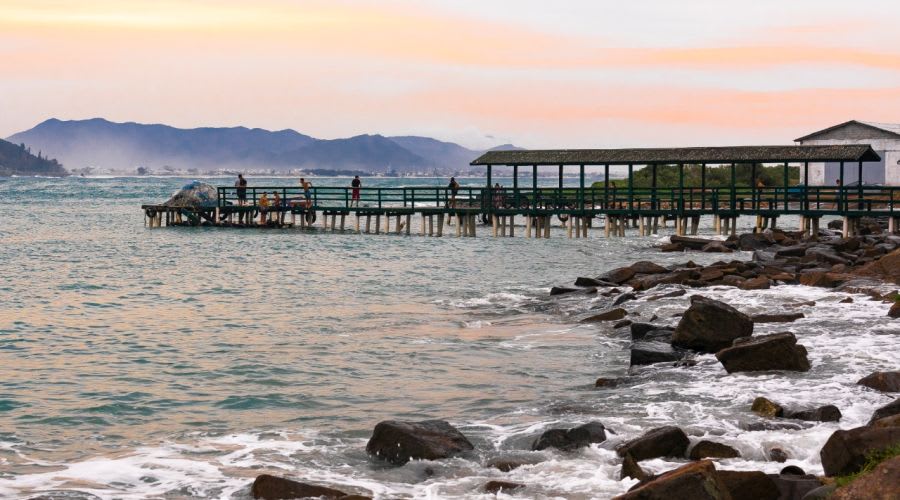 Fun fact: did you read "the little prince"?
There is a link between the much-loved book and the much-loved island. In the 1920s, the first air freight flights were established, connecting Paris with Buenos Aires.
One of the people responsible for the development of this airline was the French author, poet, and pilot Antoine de Saint-Exupéry.

He operated the first night flights from Europe to South America, frequently making stop overs in Campeche between 1929 and 1931. The small fishing village was an important hub for stopovers at the time.
He fell in love with the island, made friends amongst locals and perhaps even found inspiration for his best-known work: The Little Prince. Even today, the town's main street commemorates the author, it's called Rua do Pequeno Principe.
How can you discover Florianópolis with Worldpackers?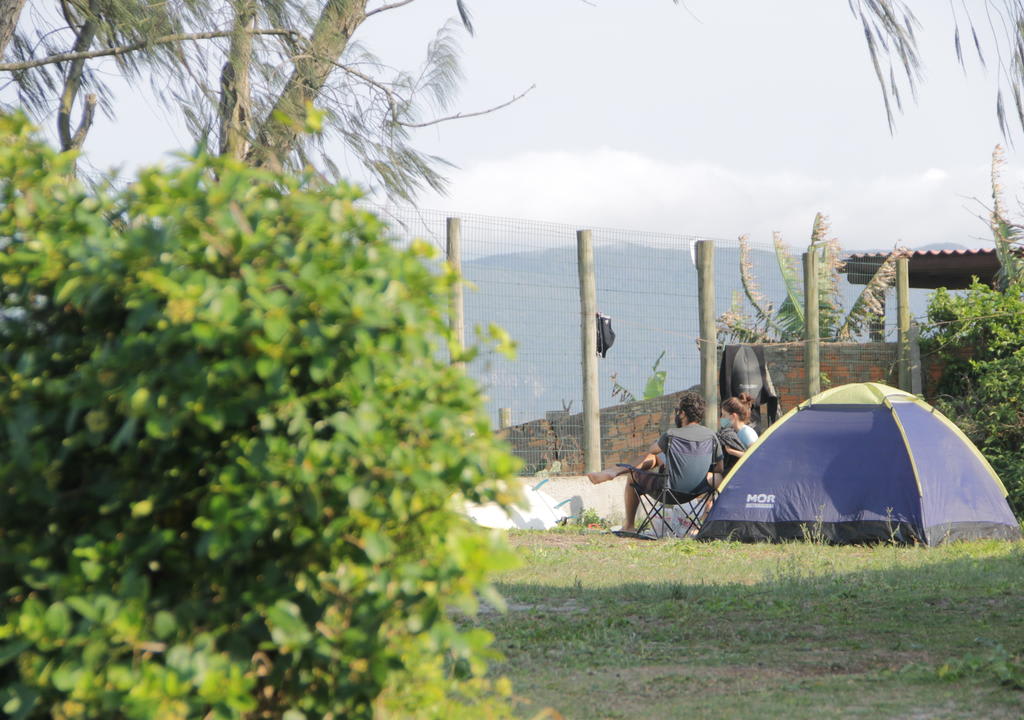 At Worldpackers, collaborative relationships work as follows: the hostel, NGO, sustainable community or other project, needs someone to help with simple tasks, and the traveler needs a place to stay for some time without spending a lot of money.

Done! Perfect match! The host has someone to help and the traveler has a free place to stay! You exchange your skills for accommodation, meaning you help for some hours per week in exchange for a place to stay, meals and other benefits.
You pay $49 dollars for a one-year membership which provides you a support team to help you along your way and an engaging community of more than one million travelers sharing ideas and experiences.
Also, you can apply to thousands of travel opportunities worldwide. It's safe, it's affordable, and it's completely possible for you.
If you are planning to visit Brazil anytime soon, you shouldn't miss Florianópolis on your itinerary! There are plenty of possibilities to do a work exchange on the island in order to save money on accomodation and meet like-minded travellers.

There are 41 volunteer opportunities, most of them are hostels in Floripa or guest houses but there is also a school looking for volunteers to teach english to children and adults.

Either option you chose, I'm sure you'll have a magical time on Floripa.