7 things you should know before living in a hostel
Living in a hostel is certainly a unique experience. This article will give information on what a hostel is and isn't and information on topics such as safety and privacy.
7min
What is hostel life really like? Do you have privacy? Is it safe?
These are just a few of the many questions I'd asked myself before my first ever hostel stay. I soon came to realise that I loved everything about it, from the co-living with people all over the world, the different languages, the stories and the bonds created with people you'll probably never see again.
If you've never stayed in a hostel before then there are definitely some things you need to know first. That's why I've put together a list of things you need to know before moving your life into a shared dorm.
7 things you need to know before living in a hostel
1. A hostel is NOT a hotel
Hotels are way more private and usually come along with a kettle, tea and coffee, shampoos and soap. Most hostels don't provide such things (although some may sell them), so make sure you take your toiletries or buy some as soon as you arrive.
Jessica Alves wrote a very good explanation in her article explaining what a hostel is:
"Hostels are hotel facilities that have shared rooms. So you only pay for your bed and share the room with other people you don't know. The prices for this type of stay are much more affordable because of this. In addition to this, the whole culture of the place is different than a hotel."
2. Hostels are the perfect place to meet other travelers
You wouldn't usually see many people hanging out in a hotel lobby, whereas hostels are packed with travellers looking to meet other travelers.
In the past, I've met people in hostels and ended up going for drinks with them, breakfast and even for hammams.
You're alone for as long as you want to be alone. There's always some kind of event, activity or group gathering going on, you just need to look in the right places, or even ask at your hostel they might provide things like this and if not then they should certainly be able to point you in the right direction.
Hostels are multicultural hubs, so if surrounding yourself with people from all corners of the globe excites you, or you have an interest in discovering how other cultures live, then an experience like this could definitely be for you. However, there are a few other things to consider before making your decision.
This video from The Hostel Girl will show you 10 really good tips if you're a first timer staying in hostels:
3. Almost everything is shared, which means LESS PRIVACY

Bedrooms, bathrooms, communal rooms, plates, cups, knives, forks, pots and pans, you name it, it's all shared.
The majority of places you have the choice whether you're in an all female, male or mixed dorm, although a work exchange experience it is usually shared as your in staff dorms (depending on the hostel).
How fine are you with getting changed with others in the room? Because this is something you would have to get used to, whether you master the art of getting changed in under 30 seconds whilst balancing a towel around you or you whip a fresh set on under the covers, it's something you'll have to get used to, well, unless you change in the showers that is, but again some places have communal male/female showers with not much separating each shower.
4. Is it safe?
Laying in bed at night, windows wide open, knowing that there's absolutely nothing stopping someone from the outside getting in your room without any effort whatsoever. Does the thought of this worry you or worse, put you off the experience altogether?
What if your sleeping and you're woken up by someone in your room? A man you've never met before, do you panic or trust that he's another guest and go back to sleep? How do you feel about being the only female in a dorm that just happens to have only male travelers at the moment? All these questions are things you need to consider before planning your trip.
As with anything, safety is down to you as well. If you're leaving the hostel, make sure you lock your things away. Even if you feel like your sharing a room with the most trustworthy people you really cannot trust anyone.
I never travel without padlocks as a lot of places may have the lockers but not the locks. Simple mistakes or stupidity really aren't worth losing something valuable.
If you're leaving your room and you see that your iPads still under your pillow, take the extra minute to lock it away. I can't stress enough how many times I've heard people have lost things through being lazy or just not taking that extra care.
That being said, living and working in a hostel comes along with some amazing feelings.
There's a sense of togetherness when you're having conversations with people from all over the world, some may not even understand you, you might not understand them, but that doesn't matter because everyone understands what's going on.
This is one of the many fascinating things about travelling for me. I could be in a room and the only one that does not speak the language, yet I am fully aware of what's been said just through body language and the tone of what's been said. Language really isn't a barrier to communication.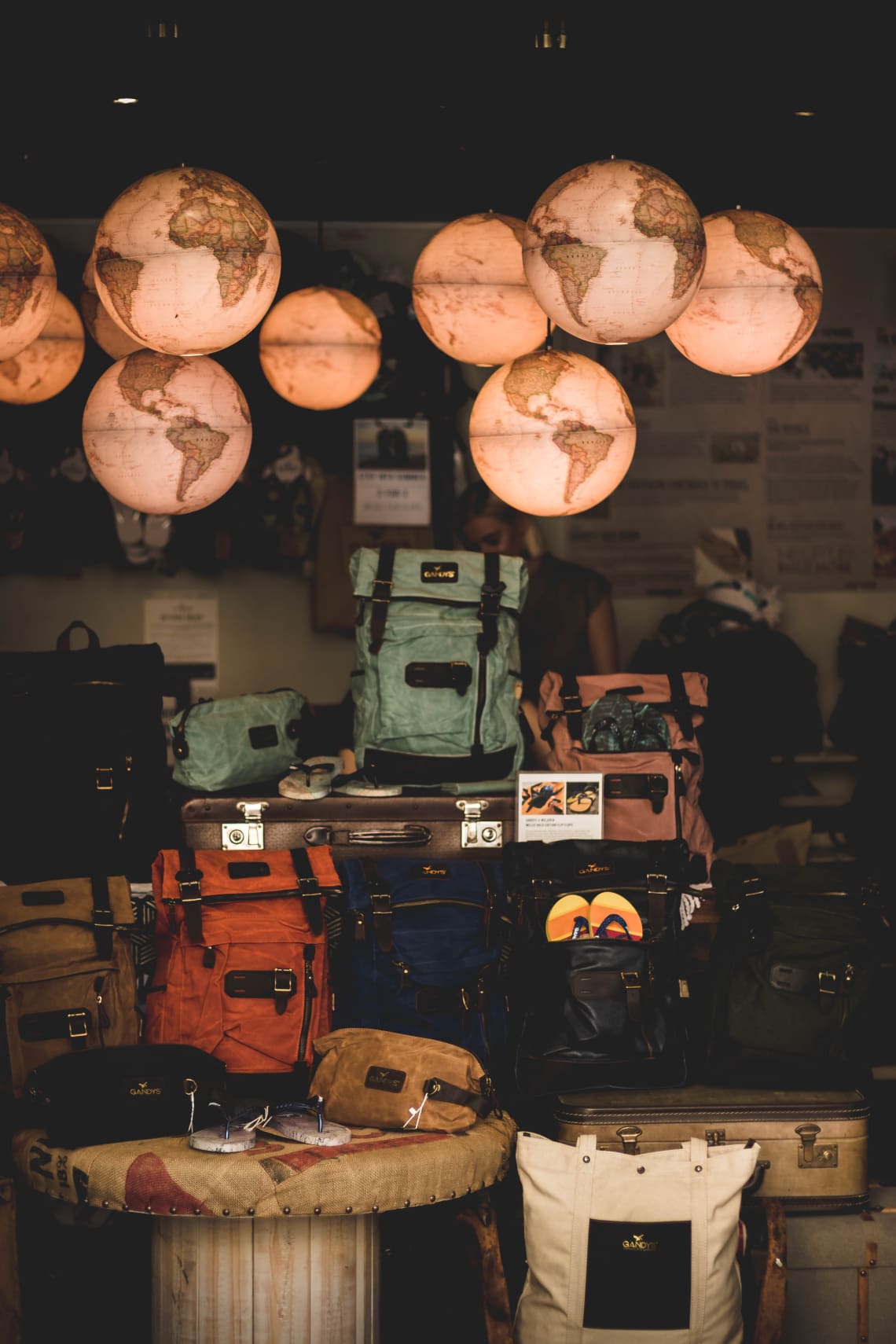 5. What to pack?
Take this from someone who packed way too much… Less is more! You really don't need to take more than one 50L backpack. It's just going to be way harder for you.
Start by packing, then unpack and repack again, and again, and again. I would probably recommend that once you get to an amount of clothing that you think is never going to be enough, that's when it's enough!
I brought one 50L backpack, a cabin bag, AND a smaller bag too. On the way to the airport (whilst I had my friend carrying a bag), this wasn't too bad. But after getting to Lisbon and having to carry everything myself, I soon realised I'd made the ultimate rookie error!
I wore my biggest coat, my hiking boots and had a backpack and a front pack, all to try and save space in my bag. Do not make the same mistake I did! Realistically I could easily live without the majority of things I'd packed.
Here are a few of the necessities:
Underwear (socks, pants) x5 each

Bras - if your anything like me x0

Tops/cameos x3

Jumpers x2

Leggings x1

Loose pants x2

Jeans x1

Sliders, trainers (sneakers), walking shoes/boots

Dresses (loose, day or night appropriate)

Bikinis x3 or 2 pairs of plain/black with a mix of tops

Makeup:

mascara, highlighter, bronzer, lip

color

,

moisturizer

. I'd advise against taking anything more than that, you really won't use much at all and it's just wasting unnecessary room in your backpack.
6. Why pay for your accommodation when you can stay there for FREE?
I'm guessing that by reading this, you've figured out that we stay our way around the world, in hostels, for free.
We exchange our skills for free night stays across the globe. If you feel like you have nothing to exchange then let me tell you YOU ARE WRONG.
Whether it's working reception, changing bed sheets, maintenance, cleaning, working social media or even video editing, there's something for everyone, and if you feel like you don't know any of the above, there's always someone to show you how. It really is as easy as teaching someone your native language.
Normal day to day working life is pretty straightforward. I work for days a week for 6 hours per day. Well, that's what I'm supposed to work. However, the hostel is quiet so the work usually takes around 2 hours.
I work alongside another volunteer, we clean the common rooms, sweep and mop the floors, clean all mirrors, change any bedding and turn the rooms ready for new guests, then the rest of the afternoon is sitting around waiting for the washer & dryer to finish to wash some more. I finish no later than 3 pm when I 'work' so this leaves plenty of the day left to explore or do what I want.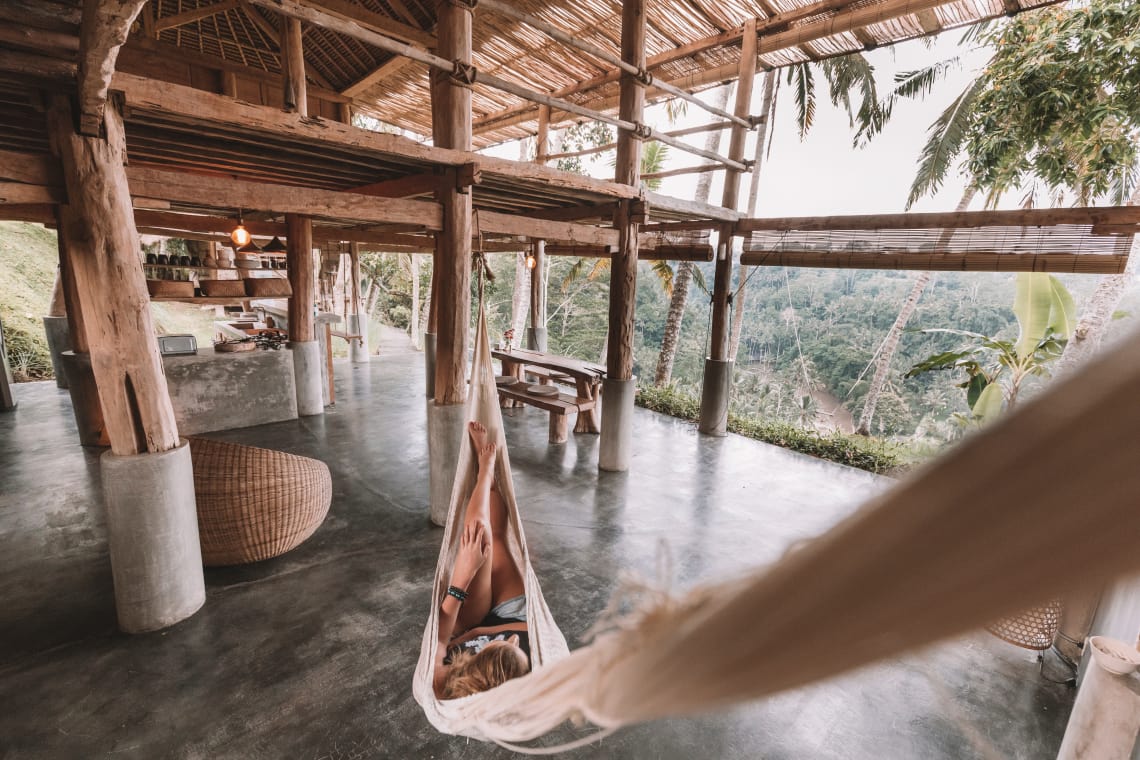 This is the perfect way to travel on a budget as not only do you save money not paying for accommodation, but it is possible to find a host that provides:
meals

discount drinks and food

free laundry

free language lessons

free surf

free yoga

And the list goes on as the opportunities are endless.
7. It's a big family
You really do become like family with the people you meet.
I mean, if your living in such a small place with people for such a time then it's going to be hard not to.
I love those nights coming home and the communal rooms are full of people laughing and joking, or the nights everyone sits and eats together or the nights you feel alone and there's always someone to cheer you up or give you that little head tickle that makes you realise that actually, you're far from alone. You're all in this together, just one huge family that you stopped by to be a part of for a little while.
There are my top 7 things you need to know before living in a hostel. Hope this helps and if you have any further questions feel free to drop me a message or leave a comment.