What to pack for long term travel
Less is more has never held truer than it does in terms of packing for long-term travel. If you're heading out on an extended trip, read on to learn how and what to pack for long term travel.
7min
About ten years ago I took my very first trip out of the country. I remember nervously waiting to find out whether my enormous suitcase was under the 50-pound limit. Yes, you read that correctly. I packed 48 pounds of stuff for a one-week trip to Jamaica, where I basically would just be wearing a bikini every day. It's okay to laugh at me.
Even I laugh now, but over-packing is a huge topic of discussion among travelers, especially with the rise of luggage fees. Budget airlines are awesome, but once you start adding in exorbitant fees for checked luggage, the "budget" part starts to disappear.
And it's not just airlines that charge extra — buses, trains, and sometimes even ferries will all add on fees for extra bags. If you travel often then you can save hundreds of dollars in luggage fees just by packing less.
Even if money isn't a concern, packing light just makes the entire travel process less stressful. No standing in line to check your bags, no waiting at the carousel to pick them up once you land, no lugging a giant suitcase up six flights of hotel stairs or through packed cobblestone streets.
And the biggest perk to carrying on all of your stuff? No worries about lost luggage.
Less is more has never held truer than it does in terms of packing for long-term travel.
I was introduced to the world of packing light on my first multi-day wilderness backpacking trip. I made fun of my boyfriend at the time for stressing over a matter of ounces, but by the end of that three-day, 40 mile hike, I was questioning whether I really needed to fill up two bottles of water at a time to survive. Side note: water is non-negotiable.
Fast forward three years, and I have managed to condense my entire life into a 24-liter backpack and a carry-on suitcase. So, I'm here to deliver all of you chronic over-packers to the light side. You can thank me later.
The most important lesson in packing for long-term travel is quality over quantity. I will share some brands and specifics for those of you who are interested, but many of my items are kind of pricey.
Remember, this is almost everything I own so I've been able to invest in nicer things that can handle the wear and tear that comes with my lifestyle. It's okay to find cheaper alternatives if your budget requires it.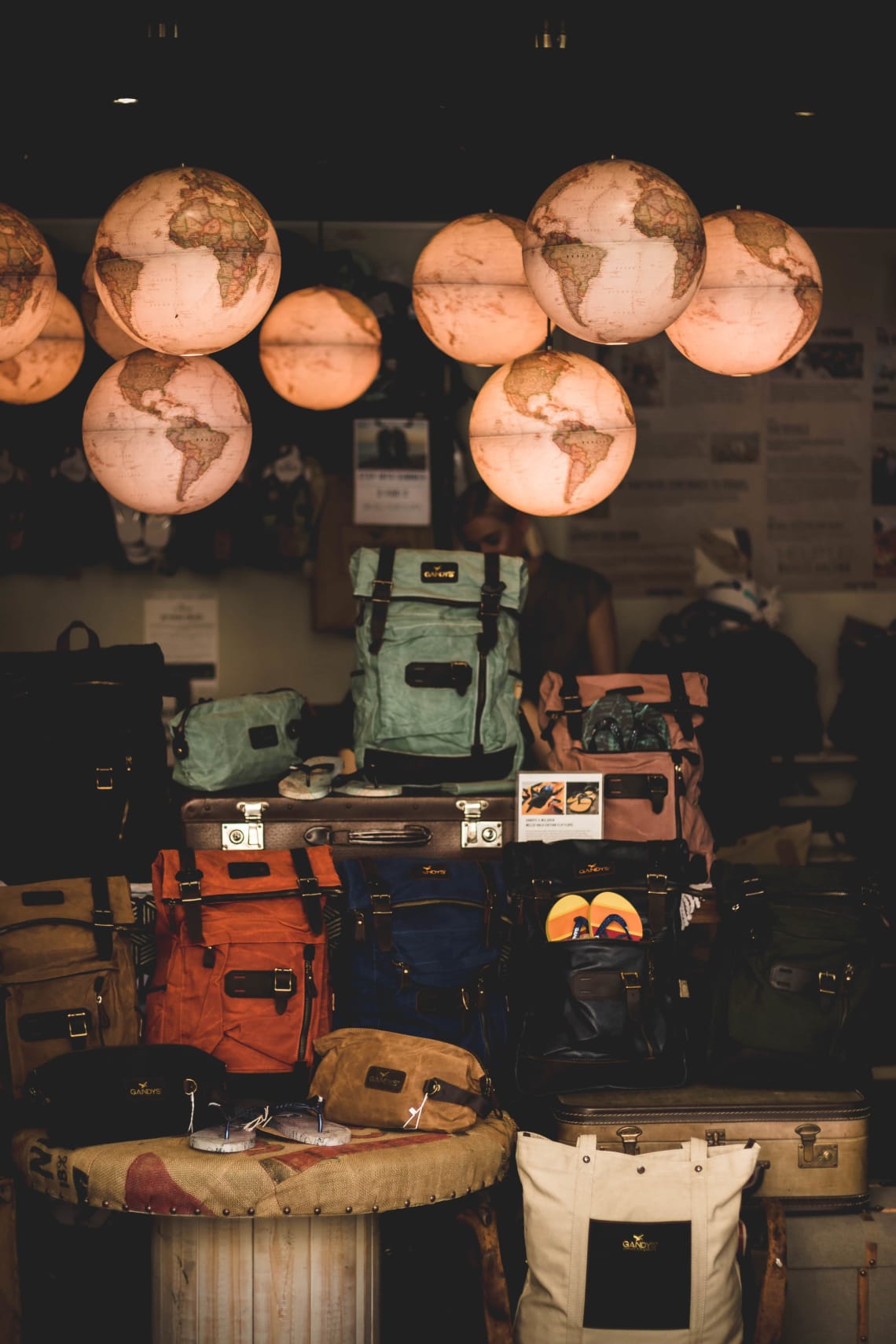 Choosing luggage for long term travel
There is, however, one area that I do not recommend skimping. It's always wise to invest in your luggage. If you choose a travel backpack, it is super important that you find one that fits you perfectly and is designed well.
So, before I go into what to pack, let's discuss what you'll be packing your stuff into. There is room here for personal preference. Most airlines will allow you a personal item (a small backpack or purse) and a carry-on.
I've seen people get pretty creative here, and some travelers swear by the two backpack method, carrying one in front and one on their back. Personally, this is not my style, but to each their own.
I've tried the backpack and duffel bag option, and while it's nice to be completely hands free, duffels can be awkward to carry, especially in tight spaces like airplane/bus/train aisles. Not to mention the weight just doesn't distribute favorably and eventually leads to discomfort.
So, I've settled on a backpack and a small carry-on suitcase. As far as I'm concerned, Osprey is the best brand for backpacks available. Their anti-gravity suspension backs make them amazingly comfortable, they have great side/waist pockets, and they're extremely durable. Most of them also feature a built-in rain cover with its own storage pocket at the bottom and a built-in safety whistle, which can come in handy, especially for the adventurous solo female traveler.
I use the Osprey Stratos 24, and I've never had trouble with it qualifying as my "personal item." This particular backpack is made for men, but I've found that with the smaller packs it doesn't matter so much. There is a female version of this pack, the Osprey Sirrus 24.
Although it is marketed as a day pack, I've been on wilderness trips for up to four days with just this backpack to carry everything I needed to survive — food, clothes, cook set, water, sleeping bag, hammock, etc. It's super roomy!
This backpack has waded through six feet of flooded swamp water (probably the most terrifying experience I've had in my travels), it was trapped underwater for a solid ten minutes when my kayak became lodged between a cliff and a fallen tree, and it's seen me through hundreds of miles of hiking not to mention daily use for carrying my laptop and other essentials while traveling. And it's still in great condition.
If you'd prefer a larger backpack to use as your carry-on item, I also have the Osprey Aura 50 and love it, too! With bigger backpacks the sizing is going to be much more important so make sure to choose accordingly.
For my carry-on luggage I prefer a hard case for better protection of my valuables with a built-in TSA approved lock. I use one of Italian designer Mia Toro's carry-on bags and love it. The inside is divided into two separated halves, making it easy to organize my belongings. It's sturdy, and the handles are comfortable. It's also not terribly expensive, and I haven't found better features on a suitcase in this price range.
I've heard great things about the Away brand, and they aren't too expensive, either. They feature an ejectable battery pack for charging your devices while on the go, which is pretty cool. When my Mia Toro wears out, I plan to check these out.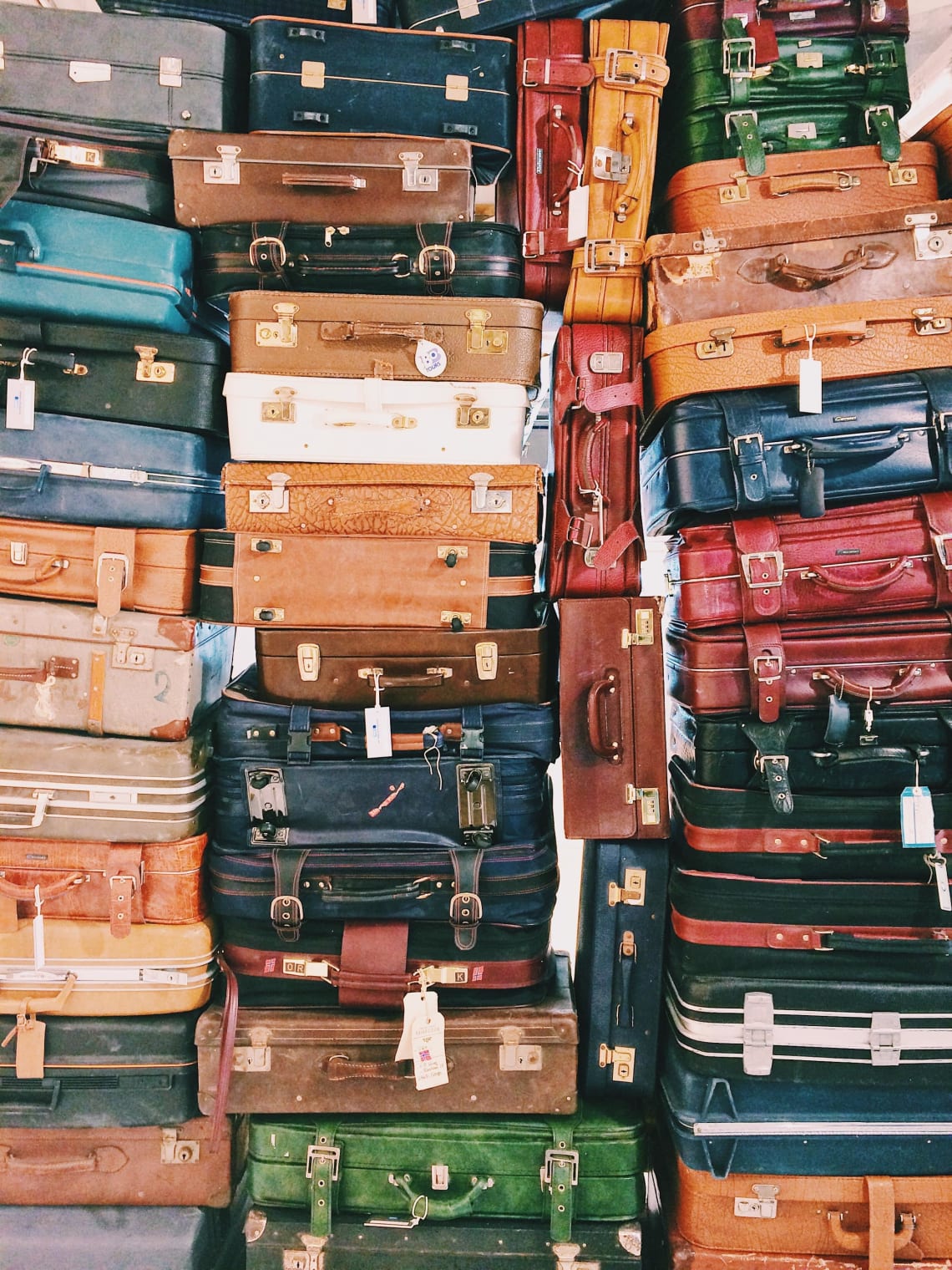 Things to consider while packing for long term travel
Okay, now for the hard part, deciding what to pack. Here are some things to consider when making your packing list.
• How long will you be traveling? If your travel spans multiple seasons, you'll need to account for the changes in weather.
• What climates will you be traveling in?
• Will you be staying and eating at fancy places or do you plan to keep it casual? Consider the type of attire and accessories you'll need based on your travel plans and interests.
• What types of activities do you plan to do? This will determine whether sunscreen, multiple bathing suits, water shoes, hiking shoes, etc. are necessary.
• What cultural differences may impact what you bring? In some places it wouldn't be appropriate to wear things like shorts or sleeveless tops, so keep this in mind.

Use these questions to guide you while you consider my list of what to pack for long term travel and make adjustments accordingly.
What to pack for long term travel
Use this checklist of what to pack for long term travel to make sure you don't forget anything!
I'm going to separate this section into men's and women's packing lists because there's just too much variation between the two for a single list.
Men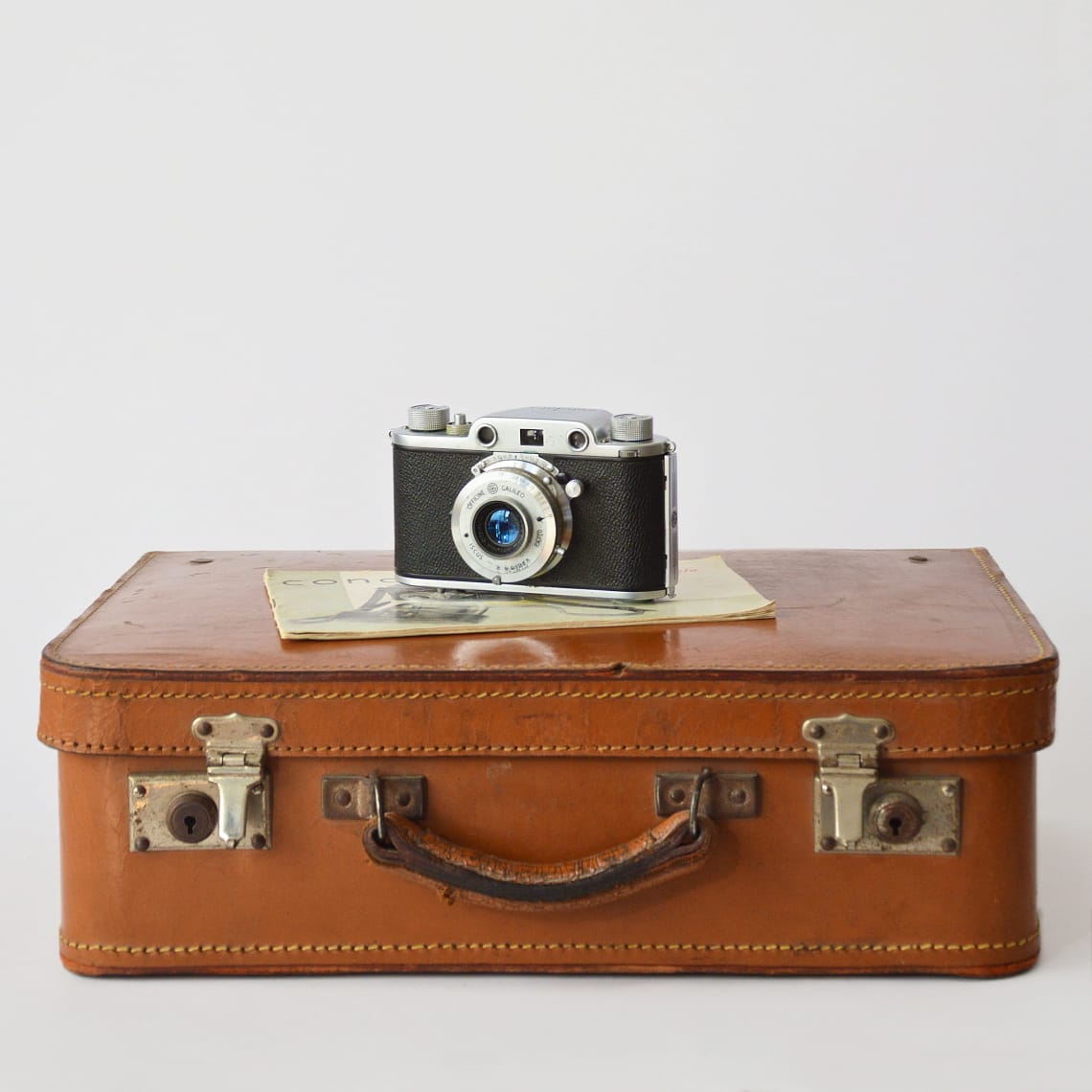 • 1 pair jeans
• 1 pair hiking pants or other comfortable pants
• 1 pair of nice shorts
• 1 pair of athletic shorts
• 1-2 pairs swim shorts, depending on your activity itinerary
• 5 t-shirts
• 2 tank tops
• 1 long sleeve shirt (you can adjust this if you're traveling in primarily cold climates)
• 1 button up/collared shirt
• 7 pairs of underwear
• 4 pairs of socks (2 cotton, 2 wool)
• 1 stretchy belt
• 1 knit cap (can be subbed for other type of hat if you don't need to worry about staying warm)
• 1 hoodie/pullover (I love hoodies for sleeping on planes, trains, and buses)
• 1 light windbreaker/jacket
• 1 pair shoes appropriate for water activities and hot temperatures
• 1 pair lightweight hiking or tennis shoes
• 1 pair base layers (if you are worried about being cold)
• 1 buff (for protection from the sun, eye cover, warmth, etc. depending on your destination)
• 1 pair gloves (if you're traveling in cold weather, these are completely necessary)
• Sunglasses (I go cheap here because I lose them or they get broken constantly)
Women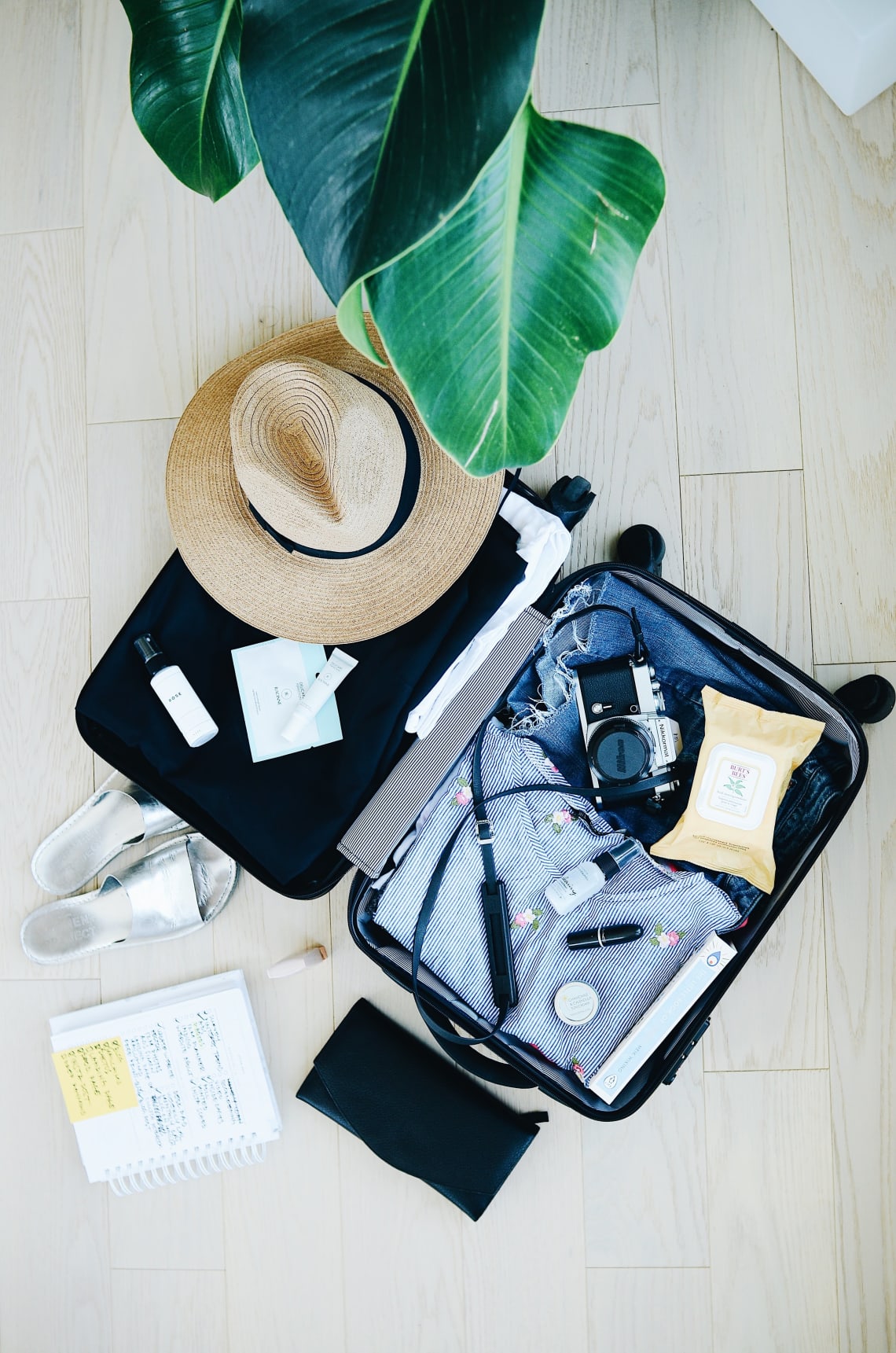 • 1 pair jeans
• 1 pair comfy pants for sleeping and travel days
• 1 pair athletic shorts
• 2 pairs shorts OR 2 skirts
• 1 long skirt or 1 pair linen pants for temples, etc.
• 1-2 dresses (maxi dress can sub in for long skirt)
• 4 short sleeve shirts
• 1 long sleeve shirt (make adjustments to short/long sleeve ratio as necessary)
• 2-3 tank tops
• 7 pairs underwear
• 1 sports bra
• 1-2 bras, at least 1 with convertible/removable straps
• 1-2 swimsuits (depending on your itinerary)
• 4 pairs socks, 2 wool and 2 cotton
• 1 packable wide brim hat
• 1 light raincoat
• 1 scarf (bonus points if it has a hidden pocket)
• 1 knit cap (if traveling in cold weather)
• 1 cardigan for layering (if traveling in cold weather)
• 1 hoodie/pullover (I love hoodies for sleeping on planes, trains, and buses)
• 2 pairs fleece tights (if traveling in cold weather)
• 1 light jacket or coat (I LOVE this Patagonia "Puff" Jacket — it's designed to be warm even when wet, water resistant, has a hidden internal pocket, and packs down into its own pocket)

• 1 pair base layers (if traveling in cold weather, Under Armour's ColdGear line is my favorite)
• 1 pair gloves (if traveling in cold weather, these are absolutely necessary)
• 1 sarong
Sarongs have many uses, including:
- Head cover
- Shawl for covering shoulders
- Beach towel
- Sheet
- Light blanket
- Sun protection
- Bathing suit cover
- Lots more!
• 1 pair Chacos (perfect for water activities, showering, or everyday wear)
• 1 pair high quality ballet flats (If you're on a tight budget, I love Sam Edelman. I've walked six miles in Sam Edelmans before my feet began to hurt. That's pretty impressive for a budget ballet flat!)
Everything else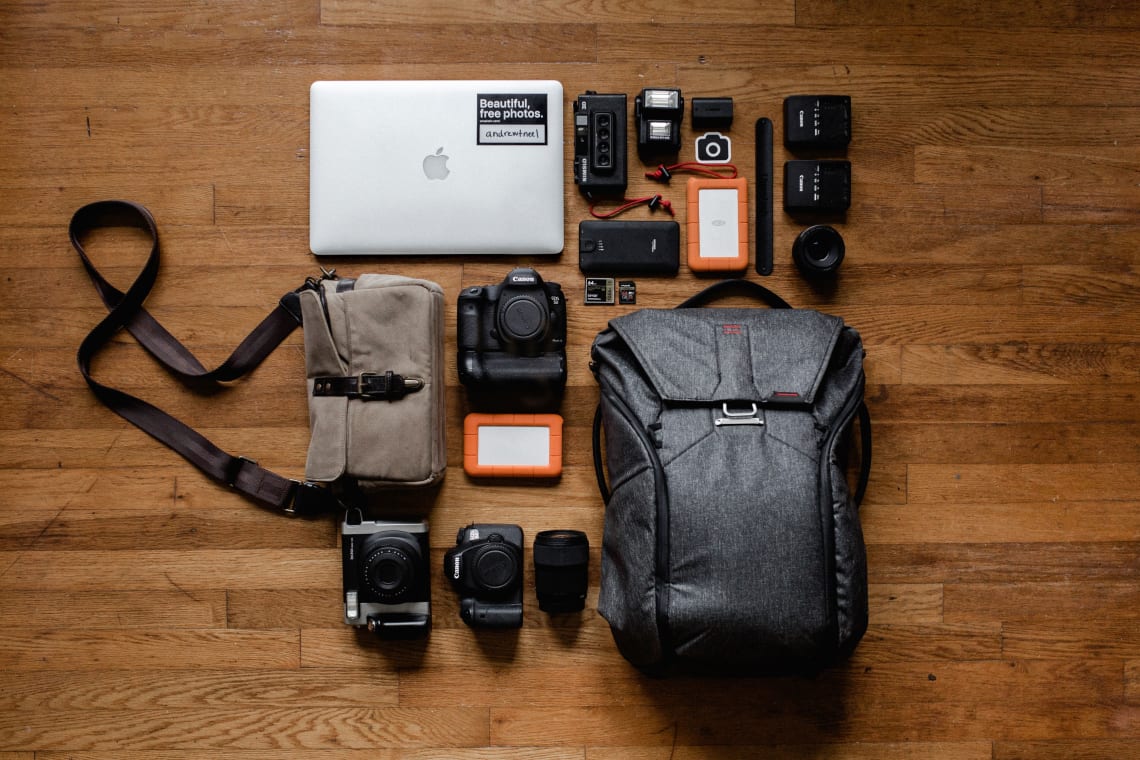 Depending on your line of work or what the purpose of your trip is, you might need to pack additional equipment for your specific needs.
For all you techy-travelers, remote workers, and freelancers, check out the Worldpackers digital nomad packing list for a complete guide on what to pack for long term travel as a digital nomad!