The Worldpacker's digital nomad packing list
As a long-term traveler and digital nomad, you'll need to pack smarter than you would for a typical holiday. Use this minimalist digital nomad packing list before takeoff.
12min
Packing for travel as a digital nomad is not like packing for a typical vacation.
Space is at a premium, but time typically isn't.
That means that you might find yourself staying in each place longer, visiting multiple climates on one trip, and actually sitting down at a desk to work on occasion.
I've lived out of my backpack for 6 months at a time, doing everything from hiking the Swiss Alps to sunbathing on a Greek beach. In between it all, I managed to balance my travel expenses by working as a digital nomad.
I remember spending weeks agonizing over a digital nomad packing list before I departed on my first long-term travel stint.
I added and cut left and right until the very last second. Then, I promptly threw about five pounds of things away upon arriving to my destination and lugging my way-too-heavy backpack around town in search of my first hostel.
To help you avoid my mistakes, this is a minimalist digital nomad packing list designed to provide you with just enough. Read up on the 12 cheapest places for digital nomads in 2019, grab your luggage, and get out there!
The Worldpacker's digital nomad packing list
What to pack: technology
As a digital nomad, technology is your lifeblood, or rather, your income stream. Plan this section of your digital nomad packing list wisely. Intentional Travelers offers a great list of digital nomad tech gear essentials, and I've included my personal list of must-have digital nomad travel tech below.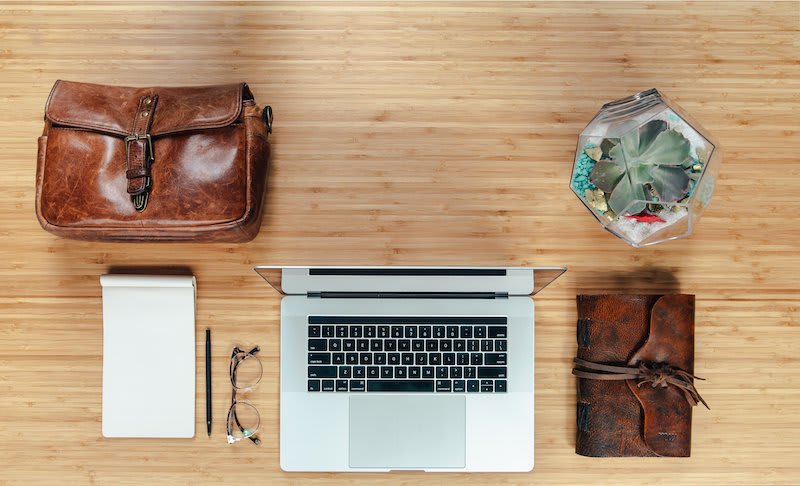 Essentials:
1. Laptop
If you are in the market for a new laptop, do consider weight in addition to performance. If not, use what you're comfortable working on and make the most of it.
2. Smart phone
You'll need to stay connected as a digital nomad. Get a smart phone with a strong international plan for the places you'll travel to.
3. External hard drive
Backup all of your hard work and priceless photo memories regularly, just like you would at home, with a external hard drive. You'll be happy you have when something inevitably goes wrong.
4. External battery
This is an essential tool for travelers and digital nomads on the move. Stop worrying about battery life and plug in with one of these.
5. Noise-cancelling headphones
You'll probably have to work in some distracting places as a digital nomad. Make life easier on yourself by getting a set of noise-cancelling headphones.
6. Universal travel adapter
Essential if you'll be doing an international travel.
Consider these additions:
7. Camera
Will you need to take photos for anything that you'll be working on? Camera gear is a necessary, and usually heavy, essential for you then. I always travel with my mirrorless camera which provides the best of both worlds. Others travel with full DSLR setups or mini-travel cameras. Be honest with yourself about what you'll actually use on the road. This is a heavy and expensive mistake to make if you opt to bring something you don't use!
8. External mouse
Are you accustomed to working with a mouse? Consider bringing a lightweight one with you while you travel.
9. Power strip
f you'll be working from any shared spaces like hostels, consider carrying a power strip with you to ensure you'll always be able to charge your devices.
10. E-reader
If you're a big reader like me, consider packing an e-reader. It's much, much lighter than lugging a few novels around for months and months.
11. Electronics organizer or dry bag
While certainly not a necessity, an electronics organizer will keep all of your most important things (and their chargers!) in one place. If you'll be traveling to a lot of potentially wet locations, you could also use a dry bag instead.
What to pack: clothing
The meat and potatoes of a minimalist digital nomad packing list. This section is where you'll add the most bulk to your bag.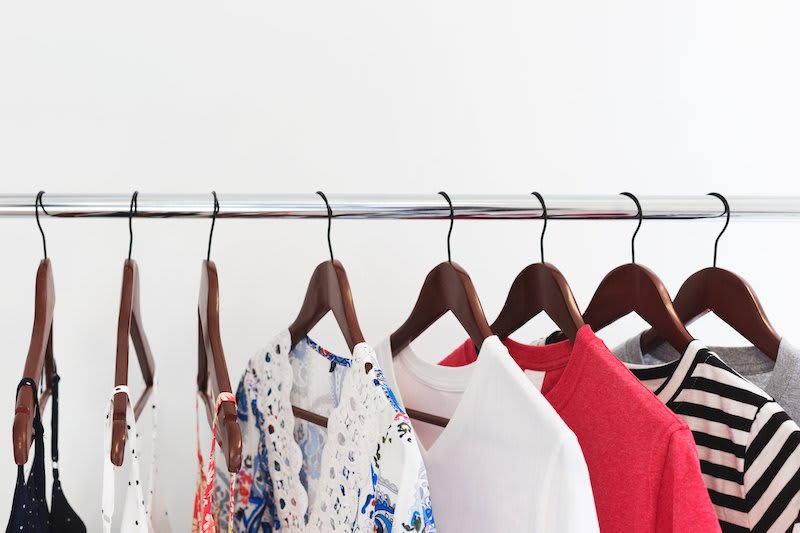 Essentials:
1. 5-7 t-shirts/casual shirts
I prefer basic tees in neutral colors like gray, black, navy or olive green for optimal mix-and-match potential. If you plan on being in warmer locations, consider swapping a few tees for singlets or tank tops.
2. 1-2 long-sleeve t-shirts
Have a few options to pull over your tees to add warmth. Even if you're traveling to warm destinations, there may be cold air-conditioning or airplanes where you'd want an extra layer.
3. 1 dress shirt
You never know when nicer occasions may pop up. Be prepared with a go-to dress shirt.
4. 1 sweatshirt
It's always comforting to have something cozy for long-haul flights and lazy days.
5. 1-2 sweaters or cardigans
These are layering powerhouses. Make sure that they pair well with a large majority of your tees.
6. 1 pair of jeans
If you don't wear jeans in "normal life" don't bring these, but they are the first thing that I reach for. I travel with one sturdy pair that I know and love.
7. 1 pair of trousers
I'm using "trousers" as a generic term for any nicer pant. Think of this as your "going out to dinner" option. I actually travel with a pair of black denim jeans as my pair of pants for dressier occasions.
8. 1-2 pairs of athletic pants
If you're anything like me, you'll live in athleisure and find yourself walking around a lot more than you did before you were a digital nomad. Plus, they'll be constant reminders to workout every once in a while.
9. 1-2 pairs of athletic shorts
If you find yourself near a beach or in warm weather for any extended period of time, you'll want these.
10. 1-2 pairs of casual shorts (or skirts)
Choose one or two pairs of shorts that are light, easy to wear, and comfortable.
11. 5-7 pairs of underwear
Stick to the basics here.
12. 1-2 bathing suits
Depending on where you're heading, pack one or two bathing suits for your days spent by the pool.
13. 3-5 pairs of socks
Again, stick to socks that you use and love with the shoes you plan to wear. These can be easily sink washed to last you a week.
14. Rain jacket or poncho
Don't let a rainy day stop you from exploring. Pick up some reliable rain gear before you leave.
15. Fleece jacket
This is a very versatile item that adds a whole lot of comfort to any cool day.
Consider these additions:
16. Packable down jacket
If you know you'll be in a chilly climate or that you're prone to getting cold, get a good quality packable puffer jacket. Bonus, it doubles as a pillow!
17. Beanie
Great for cooler days (or days you don't feel like showering).
18. Baseball hat
If you'll be in sunny locations, consider sun protection like a baseball hat. Also a great way to hide greasy hair on an airplane.
What to pack: footwear
Footwear is a hot topic in the minimalist digital nomad packing community. It's usually a competition of who can get away with the fewest pairs of shoes.
While shoes do really impact the size and weight of your bag, don't feel too bad about adding an extra pair if they would be used in different situations than the shoes you've already packed. Shoes can really change an outfit!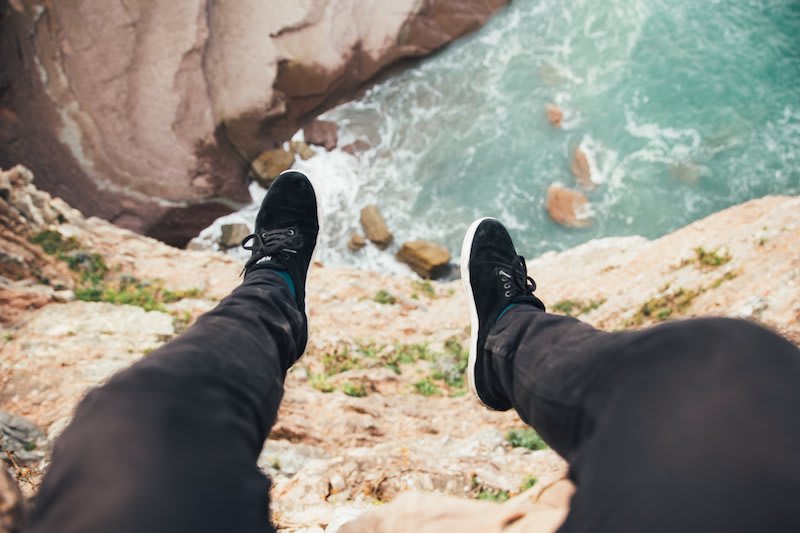 Essentials:
1. Athletic sneakers or walking shoes
You'll probably find yourself climbing a few mountains and walking a few miles while exploring. Get yourself a really high-quality and lightweight pair of athletic shoes.
2. Sandals or flip flops
Use these for beaches, showers and warm days.
Consider this addition:
3. Dressier shoes
I suggest bringing a pair of shoes that you could wear to a nicer meal. Choose the style based on the climates you'll be in and your own personal style. I wouldn't recommend anything with a heel as sidewalks aren't always as smooth as you might be used to!
What to Pack: Toiletries
These little things can often weigh your luggage down the most. Pack sparingly knowing that you'll be able to restock on these essentials almost anywhere.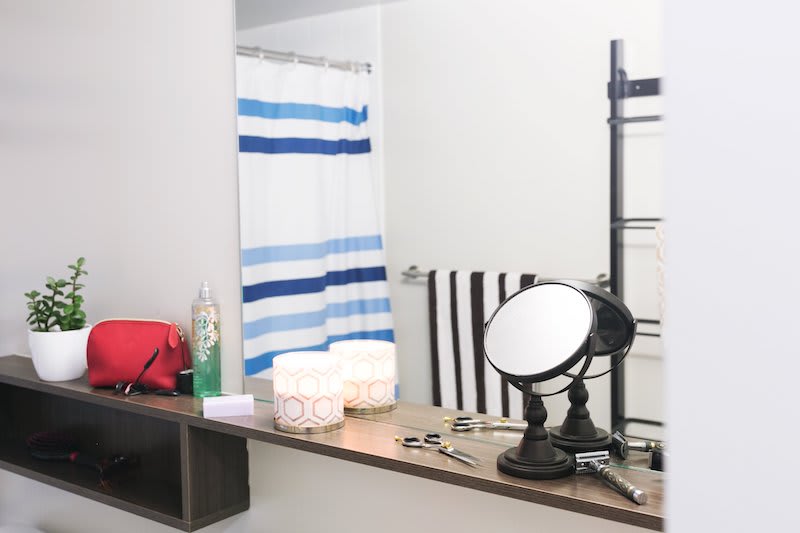 Essentials:
1. Microfiber or Turkish towel
I personally prefer a thin, lightweight Turkish towel for their multipurpose versatility. Other digital nomads prefer small, quick-absorbing microfiber towels.
2. Shampoo & conditioner tubes
Purchase good quality tubes for your shampoo and conditioner, and fill up as you go.
3. All-purpose soap
Find an all-purpose soap that you can use to wash you and your gear if needed.
4. Toothbrush & toothpaste
Keep your pearly whites clean!
5. Travel hairbrush
Find a small hairbrush that doesn't take up a ton of precious space.
6. Deodorant
Because even digital nomads have smelly travel days.
7. Razor
If you use a razor in your normal life, pick up one (and some refill blades) before you leave.
8. Skincare
If you have a healthy skincare regimen, keep at it by bringing your skincare with you. I personally travel with a specific moisturizer, but pick up cleansers as I travel.
9. Sunscreen
Don't go overboard on how much you need. Just bring a small amount to get you started.
10. Chapstick
Keep this one with you on the plane to keep chapped lips away.
11. Small first aid kit
Especially if you are a solo traveler, bring a first aid kit stocked with the items you use most in your medicine cabinet. Add nail clippers and a multi-tool that has a bottle opener to the kit to be prepared for anything.
12. Hanging toiletry kit
Find a toiletry kit with a hook that is just big enough to fit all of your toiletry essentials. The hook allows the kit to avoid getting wet in even the smallest of bathroom situations.
What to pack: luggage and bags
We've covered most of what you might put in a bag, but what bag are you putting everything from the 2019 digital nomad packing list into?
Here are the bags I travel with.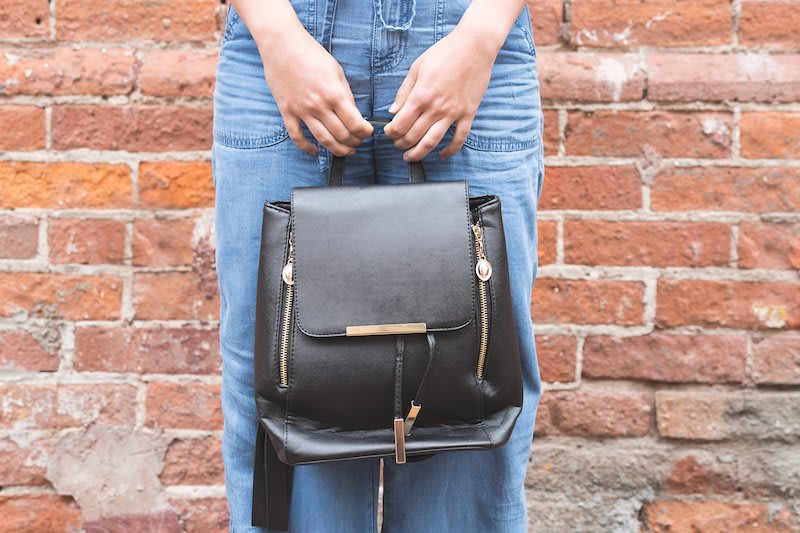 1. Day bag/purse
I prefer a small cross-body bag that is just big enough to fit my small camera and e-reader in addition to the basics. I keep this bag inside of a carry-on backpack during transport.
2. Carry on backpack
Large enough to fit your tech gear and a fleece for warmth during a flight, and that's about it.
3. Backpack or rolling bag
Every digital nomad has their own opinion on roller bags versus backpacks. Consider your location (will there be cobblestones and lots of metro stairs?) before choosing the travel bag that's right for you.
4. Packable tote bag
Find the lightest, smallest tote bag you can and pack it away for groceries or an extra shopping bag when needed.
5. Coin purse and card wallet
I keep these items separate for financial safety.
What to pack: miscellaneous
Consider adding these miscellaneous items to round out this digital nomad packing list.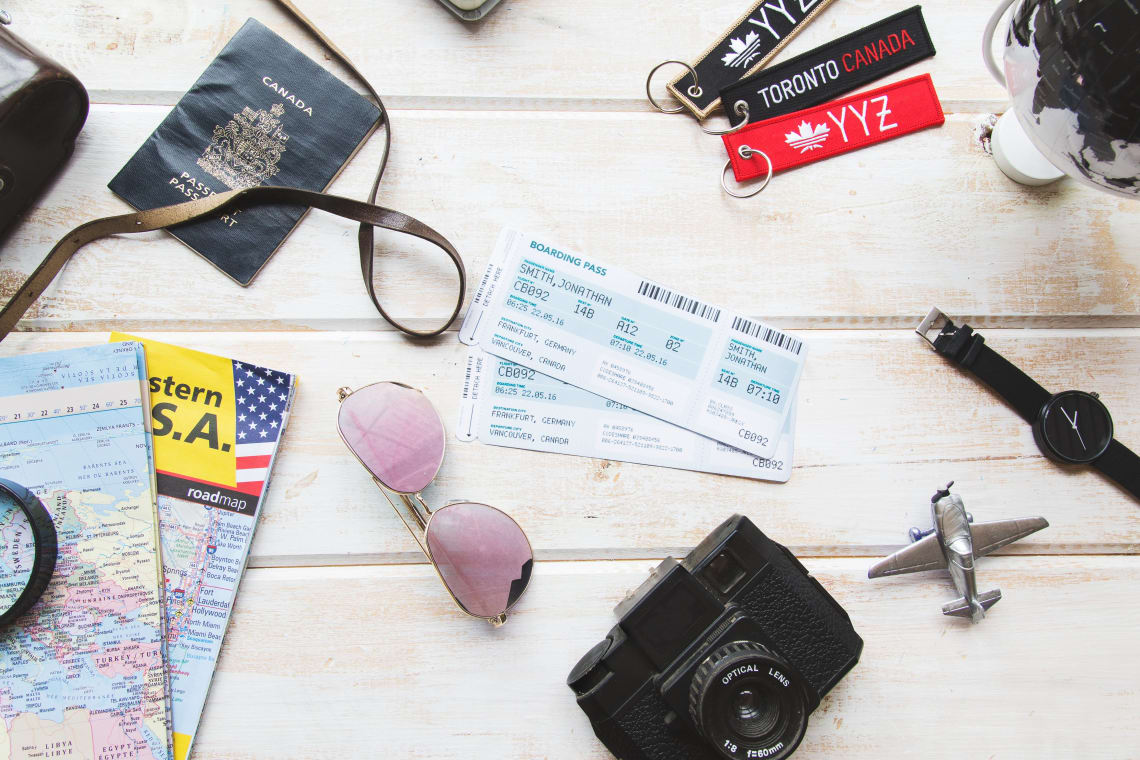 1. Ziplock baggies
Ziplock baggies have so many uses when traveling as a digital nomad. You can use them to protect your gear from liquids in transit. You can pack snacks on the go. You can organize anything that you may accumulate or need to separate.
2. Water bottle
Save the planet, and your wallet, by refilling a water bottle instead of purchasing bottled water when possible.
3. Notebook & pens
If you tend to jot to-do lists in a notebook or journal your thoughts, get a small notebook to carry with you. You'll also need a pen for customs forms.
4. Duct tape
Duct tape can fix anything, so consider bringing a small amount of it along with you for rips and tears.
5. Headlamp
If you plan on doing any sunrise hikes, or want to be hands-free when using a torch, consider packing a small headlamp.
6. Padlock
If you plan on staying in a lot of hostels, consider traveling with a padlock. If you do purchase one, get one with an extra long U shape to fit more storage options. If you don't want to purchase one, most hostels will allow you to rent padlocks as well.
7. Sunglasses
For those blissfully sunny days.
8. Important documents (and paper copies stored elsewhere)
You won't get far without a passport. Have paper copies stored in a separate area of your luggage as a back up as well. I also like to have an easily accessible digital file of this info handy.
Digital nomad packing list tips
This digital nomad packing list is a great starting point on your way to packing for travel as a digital nomad, but there are a few more tips that may help you to pack even more minimally.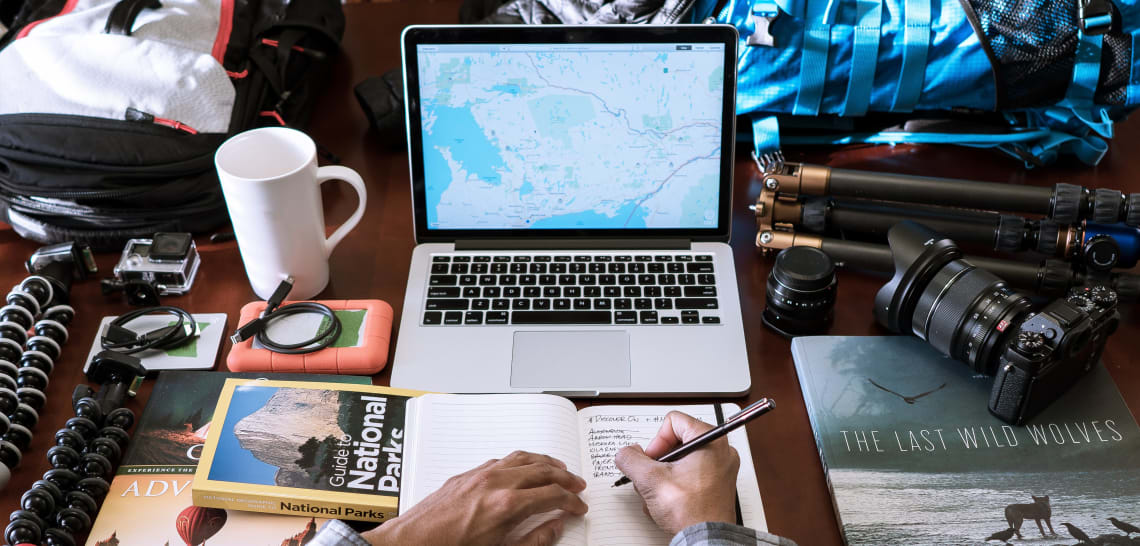 1. Practice living out of your suitcase for a week before you leave
What do you miss? Consider adding that. What haven't you touched? Ditch it (unless it's an item you'll need in a totally different climate).
2. Minimize your electronic charging cords
Check the style of charging cable that your electronics require. You may be able to save space, weight, and that terrible my-cords-are-knotted feeling by bringing as few chargers as possible.
3. Plan to do laundry more than at home
I know you're probably pursuing a life as a digital nomad to avoid some of the mundane things in life like laundry, but if you mentally prepare to suds up more often, you'll have to pack less.
4. Avoid white
While white clothing is easy to match with, it gets dirty quickly and requires different undergarments. Stick to darker neutrals and save yourself a few repurchases.
5. When space is tight, pack the things that would be expensive to buy as you go
If you're debating between packing a packable puffer jacket and a few extra t-shirts, pack the jacket. You can buy t-shirts (or other equally inexpensive and replaceable things) while you go if you find that you really need them.
6. Shoes matter the most
The shoes that you bring will impact a lot. How much you're willing to walk. If you can do that 3-day trek in the mountains. If you look sharp on a night out. Give a lot of consideration to the shoes that you'll need for what you plan to do while traveling as a digital nomad.
7. Consider wrinkles
If your favorite shirt always needs ironing, it won't be your favorite shirt for long while traveling. Ditch it in favor of a fabric that travels better.
Digital nomad packing list female additions and tips
Okay, ladies.
We have slightly different needs than our male digital nomad counterparts, so this section of the 2019 digital nomad packing list is for us.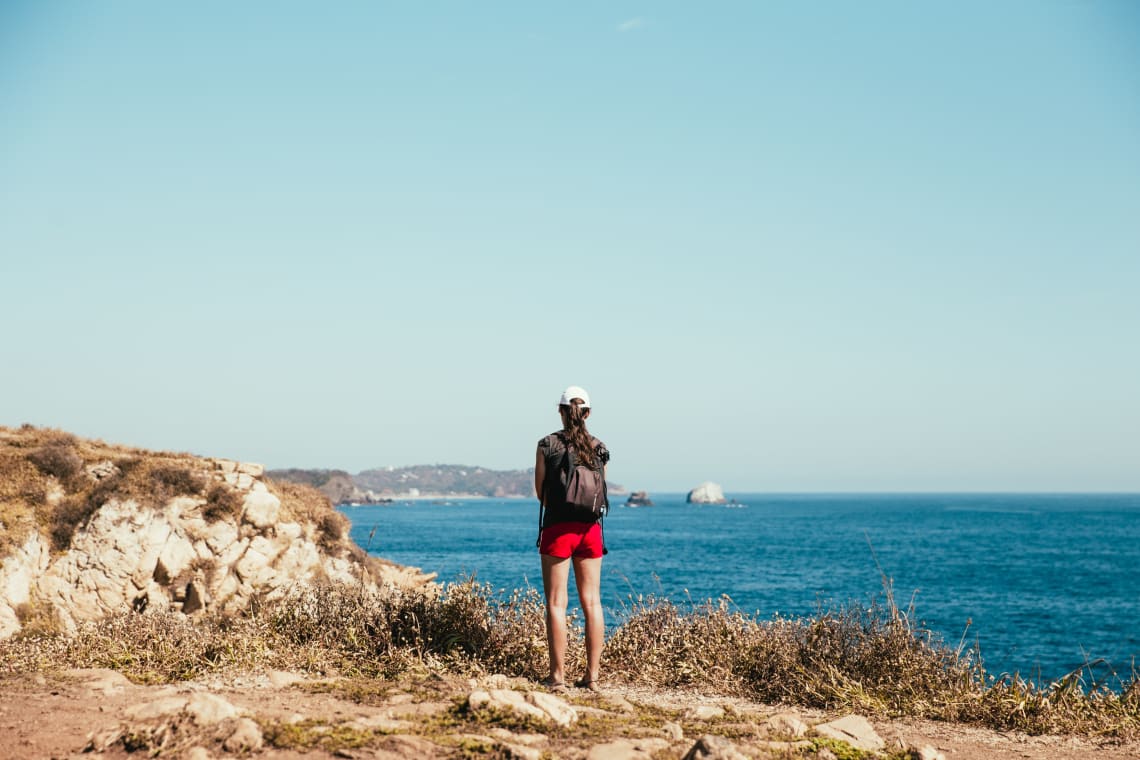 1. Add a dress
A dress is usually not the first thing I grab in my closet, but I've found that having a go-to dress has been really useful for traveling. Choose a comfortable dress that can be used for casual settings, dressier settings, and as a bikini cover up!
2. Pack a small makeup bag and cleansing wipes
Bring the makeup that you use when you have 5 minutes to spare on a busy day. Don't bother with any of the extras. I doubt you'll be reaching for it unless you really enjoy doing your makeup. Add a bold lipstick if you want a light, easy way to make a big impact to your makeup routine on the road.
3. Bring two day's worth of menstrual supplies
Many female digital nomads swear by menstrual cups. Others stick to tampons or pads. Access to the menstrual supplies that you're used to may differ from country to county, so be sure to have a few day's worth of whatever you use in case Aunt Flo comes at an inconvenient time.
4. Consider what bras you'll bring before packing shirts
Don't pack a single shirt without considering the bra style you'd need to wear it. Better yet, try on the shirts you plan to bring with the bra or bras you plan to travel with. If your bra/shirt combination fits poorly, you'll find yourself weighted down with shirts or bras you never wear.
5. Choose a sarong (or Turkish towel)
Rather than a microfiber towel like you'll see on many digital nomad packing lists, I recommend a Turkish towel or sarong for women. You can use it to wrap around yourself when visiting religious sites, use it as a scarf on cold airplanes, and as a beach towel or picnic blanket.
6. Use accessories to dress up an outfit
A necklace or flashy set of earrings are a lot lighter and smaller than a whole different outfit. Pair the clothing in your staple wardrobe with statement-making accessories to elevate your look.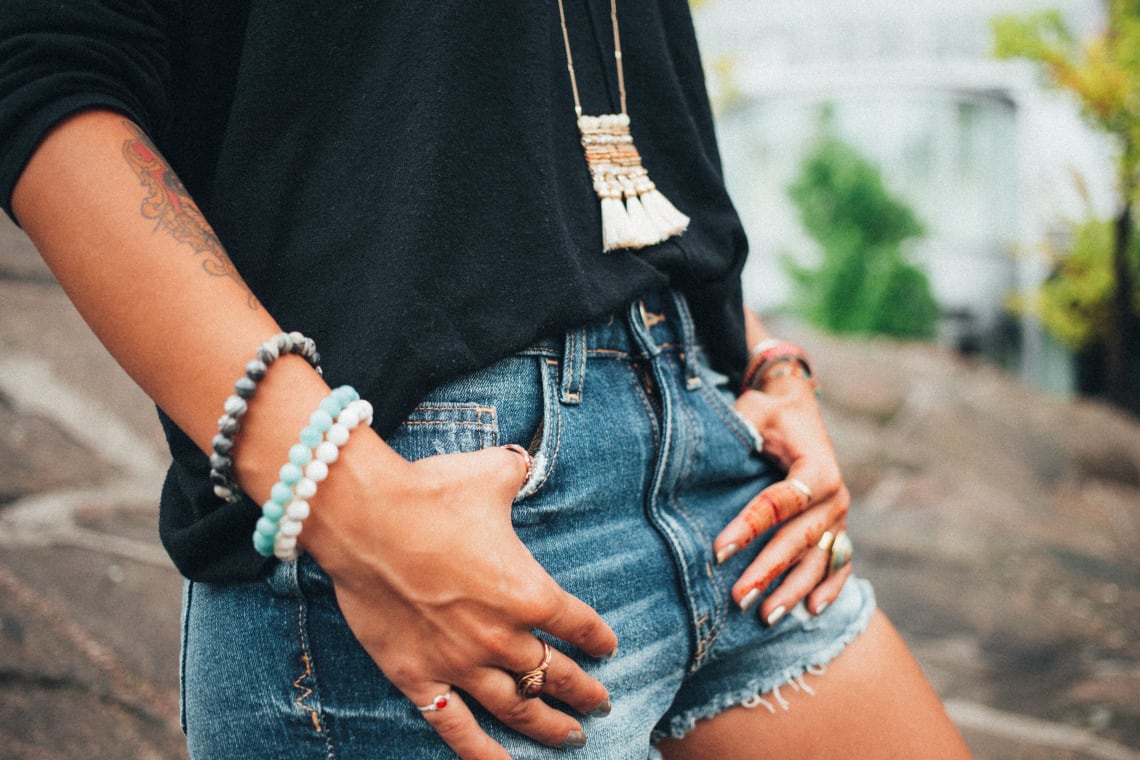 Everyone makes packing mistakes when they embark on a travel journey different than the one they are used to. I hope this minimalist digital nomad packing list has helped you avoid a few common pitfalls.
And while you're packing, get inspired for your next trip by checking out the top 21 digital nomad blogs to follow in 2019!
Do you have any digital nomad packing tips for future travelers? What should I add to my list? Tell me in a comment below!