How I lived, traveled, and worked in Peru through a Worldpackers exchange
I couldn't have had such an enriching cultural exchange in Peru without the help of Worldpackers. Read about how I lived, traveled, and worked in Peru for one month, and had the most incredible time.
9min
After studying abroad in Europe for a year and traveling all around the continent, I was dying to explore another part of the world. Since I had graduated university and had no concrete career plans, I knew I was going to travel somewhere on my own. This was my first true, solo, post-grad travel experience, and I decided to visit South America.

Since I had student loans to pay, I didn't have much money for traveling. I picked South America because flights to Ecuador and Peru were extremely cheap considering their close proximity to the USA. Also, flying to these countries was much cheaper than flying to Brazil or Argentina, which averaged about $1,000. I figured I'd start my adventure in Ecuador and then make my way to Peru, and let the rest of my South America journey unfold from there.
My goals for volunteering abroad in Peru
After picking my top destinations, I had to decide exactly where to go and how to live there.
To take my money-saving to the next level, I wanted to try and volunteer in Peru for free room and board. I would do whatever it takes to live in Peru for a month without paying for accommodation.
I also wanted to get a deep insight into the local culture. I didn't want to zip around different cities, crossing attractions off a bucket list. I wanted to live and work with Peruvians, improve my Spanish with locals, and use the money I saved on accommodation to visit incredible places like Machu Picchu and Rainbow Mountain.
That's where Worldpackers came in.
Planning the Peru cultural exchange I desired
I started browsing work exchange opportunities in Peru on Worldpackers. I had heard of the organization a year ago from a Brazilian friend who was working in a hostel in Barcelona. How she was just living in Spain for free amazed me, and I was very intrigued by the idea of Worldpackers. But I was too constricted with my studying to try it out back then, so once I was free from university I decided to give it a go.
I found tons of volunteer work in Peru on the Worldpackers website, and settled on bartending at Milhouse Hostel in Cusco. I figured Cusco was a great gateway for seeing the coolest parts of Peru, and I wanted to work in a fun hostel environment and meet other people from all over the world.
Plan your trip checking when is the best time to visit Peru.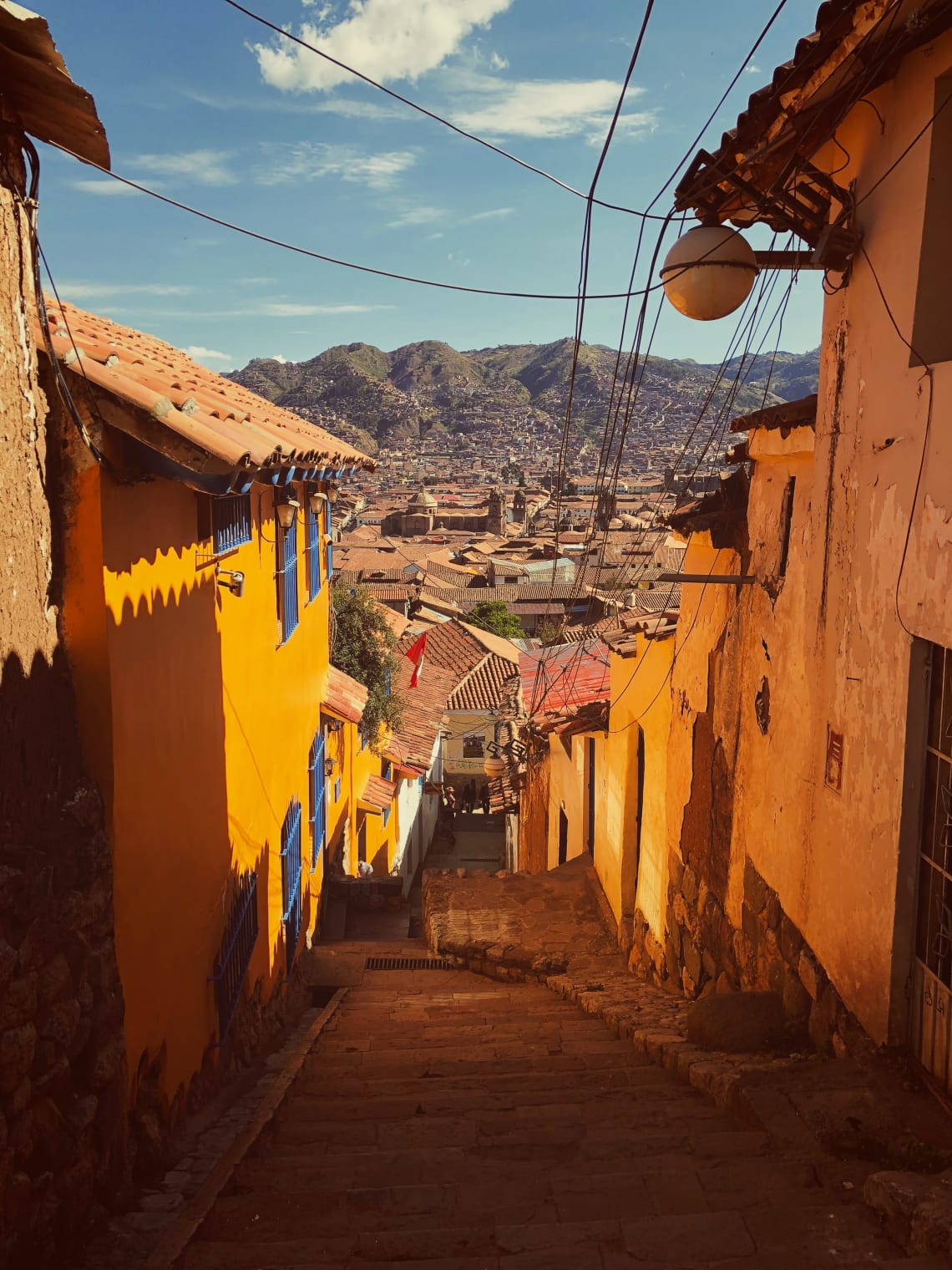 Living in Cusco
I arrived at Milhouse Hostel in early November 2016. Luckily I had picked up a bit of Spanish after living in Ecuador the month before, so I could navigate the taxi from the airport to the centrally located hostel with ease.
The staff welcomed me and showed me to my room, a staff dorm room with three bunk beds and our own bathroom and shower. I had the day to relax and explore the city before my work training the next afternoon.
Cusco is a stunning city. The main square, Plaza Del Armas, is full of magnificent architecture and nice green gardens. I walked through the narrow streets, seeing lots of tour companies, traditional markets, and local ladies carrying baby llamas. With so many vibrant colors, Spanish musical tunes and delicious food aromas, I was instantly hooked on the city.
Eating local foods, browsing through the delicately crafted handmade souvenirs, and traveling to nearby mountains and valleys around Cusco is all I wanted to do. And now I was living here, right in the heart of Peru with lots of locals and tourists alike.
Milhouse Hostel is only a five minute walk from the main square, so everything in the city was very accessible for me. After a month of exploring Cusco bit by bit, I felt very at home. I loved shopping for souvenirs for my family and dancing at the local nightclubs. Cusco is a very affordable city for budget travelers, so I didn't spend much money for living, especially since I had room and board and some meals covered.
The volunteer experience at the hostel
The next day, the Argentinian bar manager gave me the run-down on working in the bar. All volunteers here work in the bar, as the full-time Peruvian staff members work in reception, housekeeping, cooking and tour managing.
Milhouse is a very well-known hostel, with tons of travelers coming through constantly and looking for tours. The local staff run a very tight ship, and help tourists get exactly what they need in Cusco. They are also fluent in English and Spanish and other languages, whereas volunteers aren't required to speak anything other than English and basic Spanish. I've even seen some volunteers work here with no Spanish skills at all, and they still survived.
The bar shifts were relatively easy, though each of the three shifts were very different.
Morning shifts run from 7:30 am to 1:30 pm, and you help prepare and clean up after the buffet style breakfast. You have to communicate with the kitchen, so it helps knowing a little bit of basic Spanish as most of the kitchen staff are Peruvian. They are super nice, once you get to know them and break through the language barrier.
You can also eat your own free breakfast while maintaining the food for the guests. The breakfast consisted of bread, jam, fresh fruit, coca tea to help with altitude sickness, coffee, juice, and you can order a small bowl of scrambled eggs from the kitchen if you want.
After cleaning up the breakfast table at 10:30 am, you basically maintain the bar and start serving drinks and food around 11 am. There is a basic menu serving Peruvian classics, so you just take orders from guests on the computer and let the kitchen know. Then you serve the food and clear the dishes. It's pretty basic hospitality help, and you also get a discount on the menu items as well.
Every day, the kitchen makes one staff meal for every volunteer, which they put in a container and leave in the fridge so you can eat whenever you want. The meals were usually salad, pasta, or a rice dish, and they were always tasty.
The afternoon shift starts at 1 pm and goes until 7:30 pm. When you arrive, you count the stock of all the drinks and snacks and relay the count to reception. This ensures everything is organized and accounted for. Then you play music, chat with guests, and serve food until the nighttime bartenders arrive.
The night shift runs from 7 pm until 2 am. This is the craziest shift, as Milhouse is a sort of "party hostel." You blast fun music for the guests, organize beer pong tournaments and drinking games, and make Peruvian cocktails like Pisco Sours. There is lots of dancing, drinking, and fun involved in the night shift, and once the night ends and you clean up the bar, the staff usually goes with the guests to a night club in town.
So night shifts were crazy and fun, and day shifts were pretty chill and nice. You have to work hard, but the atmosphere is super fun and welcoming. Guests are happy to have a good time and usually don't take things too seriously. The full-time staff and managers are understanding and really good at explaining how things work. For a party hostel, everything runs pretty smoothly and things never get too out of control.
The manager usually rotates shifts so everyone gets to try all the different shifts, and you only work four days a week since the hours are pretty long. You can also negotiate your shifts if you want a few days off, or have other volunteers cover your shift.
Exploring Cusco and traveling in Peru
Rainbow Mountain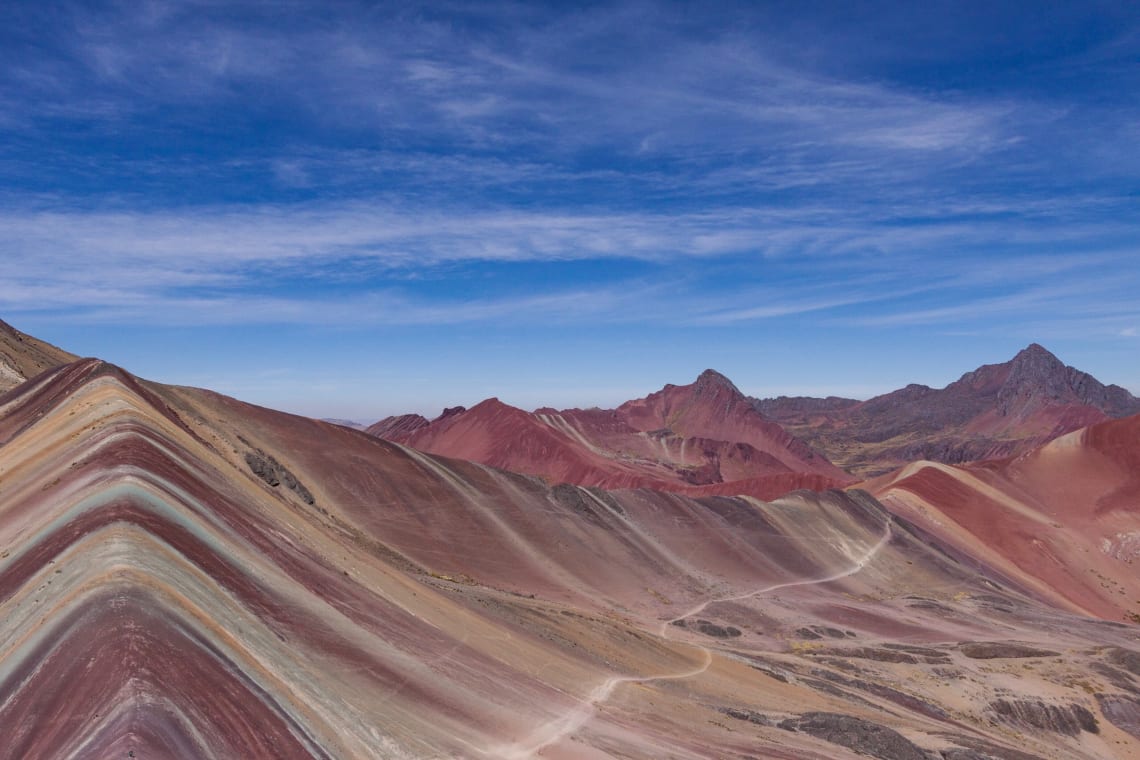 I was able to take a day off with two of my other volunteer friends to do a day trip hiking Rainbow Mountain. This was my favorite thing I did in Peru. The hike was hard since the altitude was so high (5,000 feet above sea level), but the amazing views along the way were so worth it.

I used a tour company called Liz's Explorer, as it was very affordable. I always just shopped around in all the tour company offices in Cusco until I found the cheapest one.
Lake Titicaca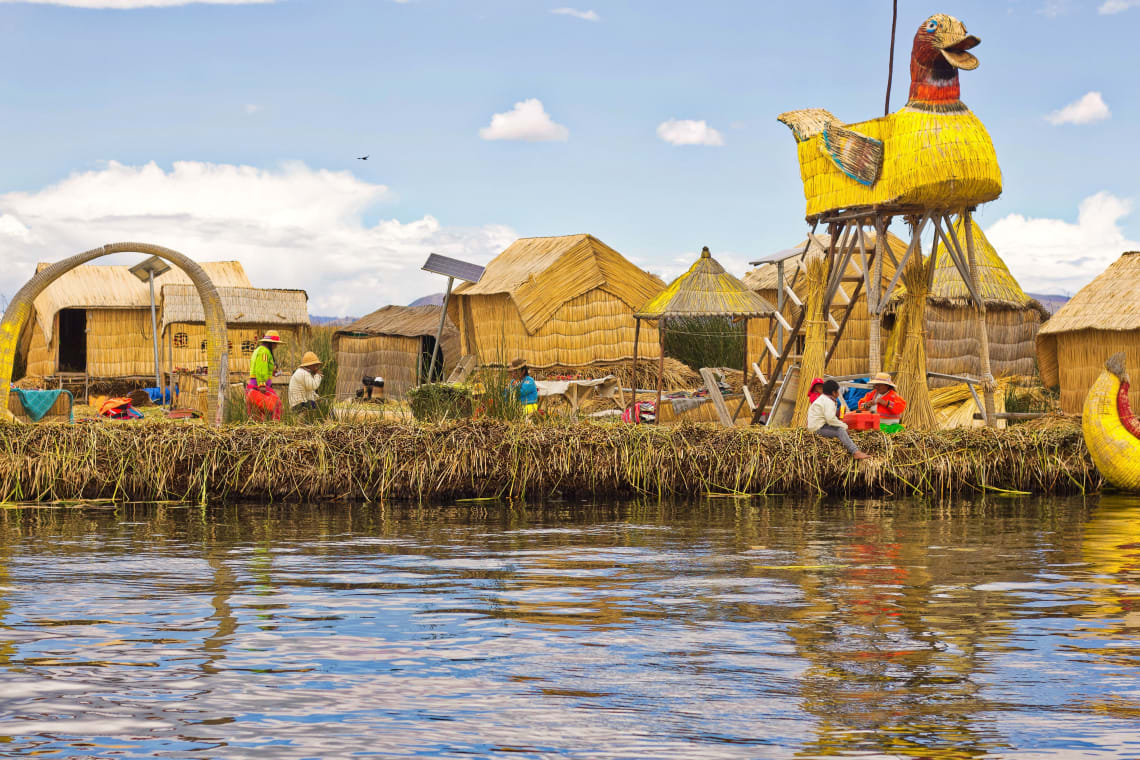 I was also able to take two days off with my friend to visit Lake Titicaca, the highest navigable body of water on the border of Peru and Bolivia. We took an overnight bus from Cusco to Puno, then took a tour organized by the hostel through the lake.
The tour stopped at two incredible islands. First was the floating islands, which are small islands made entirely of reeds. A few local families lives here, eating fish and trading with the mainland for survival. They also sell their handmade goods to tourists who visit on these boat tours. The kids were adorable, and it was interesting learning about this unique and remote way of living.
We also visited Taquile Island, which has a super traditional and special culture. Life is very old fashioned here, as the island is so isolated. Men and women marry very young, men wear shoes made of old car tires from the mainland, and the locals participate in traditional dances. Women mainly weave and take care of the children. The local motto is "don't be lazy." It was such a cool place to visit, with absolutely gorgeous views of the shiny blue lake.
That evening, we took another overnight bus back to Cusco. The buses in Peru are very comfortable, with reclining seats that make overnight journeys much easier.
Machu Picchu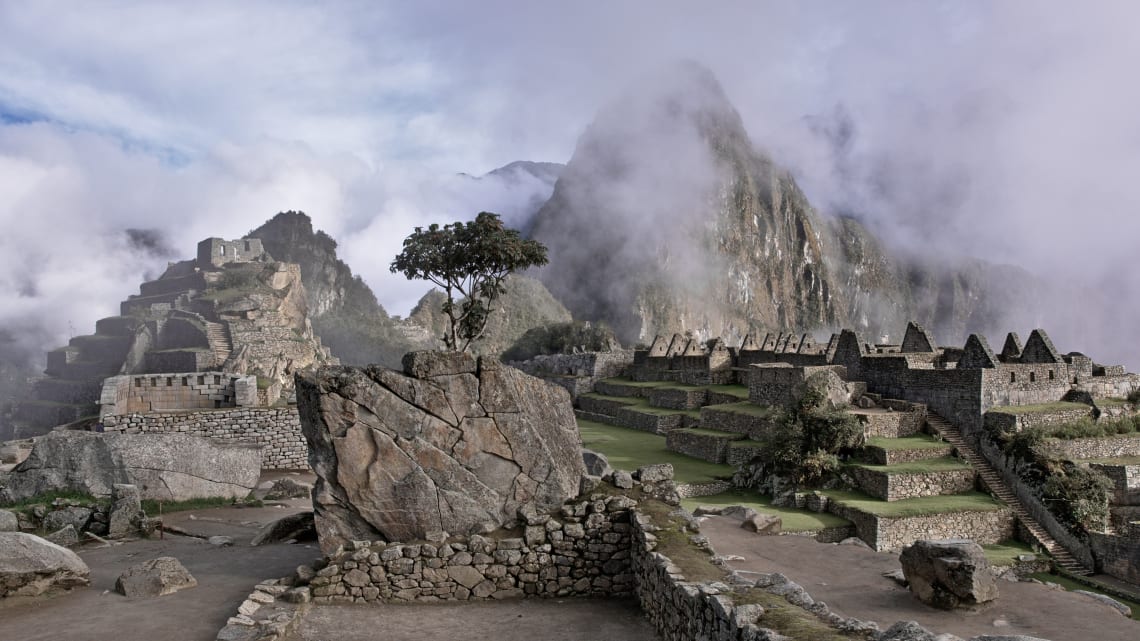 The last big adventure I took in Cusco was of course, Machu Picchu. I had a five-day trek booked, but I fell a bit ill at the end of my time in Peru. I had headaches and my stomach hurt, so I opted to work at the hostel a few more days and just take the train to Machu Picchu instead of trekking in the snow.
I had to take a collective taxi from Cusco to Ollyatantambo, then catch the train to Aguas Calientes. This town is named for its famous natural hot water springs, and it's a lovely little town to relax in before venturing to Machu Picchu in the morning.
The sunrise at the mountain was so misty that I couldn't see anything. I was worried I wouldn't see the famous mountaintop village after all this time in Peru, but eventually the clouds subsided and the world wonder revealed itself. It's a truly beautiful sight, and definitely not-to-be-missed when traveling to Peru.
The unforgettable work exchange experience in Peru
While Rainbow Mountain, Lake Titicaca, and Machu Picchu were memorable experiences, it was working at Milhouse Hostel that made my time in Peru so special. I became amazing friends with my coworkers, who came from all over the world. Some of them I still keep in touch with today, and meet up with in various countries on the globe.
It was also my first real bartending experience. I had waitressed before, but never solely worked behind the bar. This was a great place to learn because since it wasn't a paid job, it wasn't as high pressure. Everyone was willing to help you learn, and if you worked hard while on shift you felt great for giving guests a good experience. I've now bartended in lots of high end bars and restaurants, and I accredit lots of my skills to the Milhouse Hostel bar in Peru.
Just being able to live in such an iconic city for free was so cool. Many people only visit Cusco for a day or two before going to Machu Picchu, but I feel lucky to have spent ample time there, slowly getting to know the city like a local.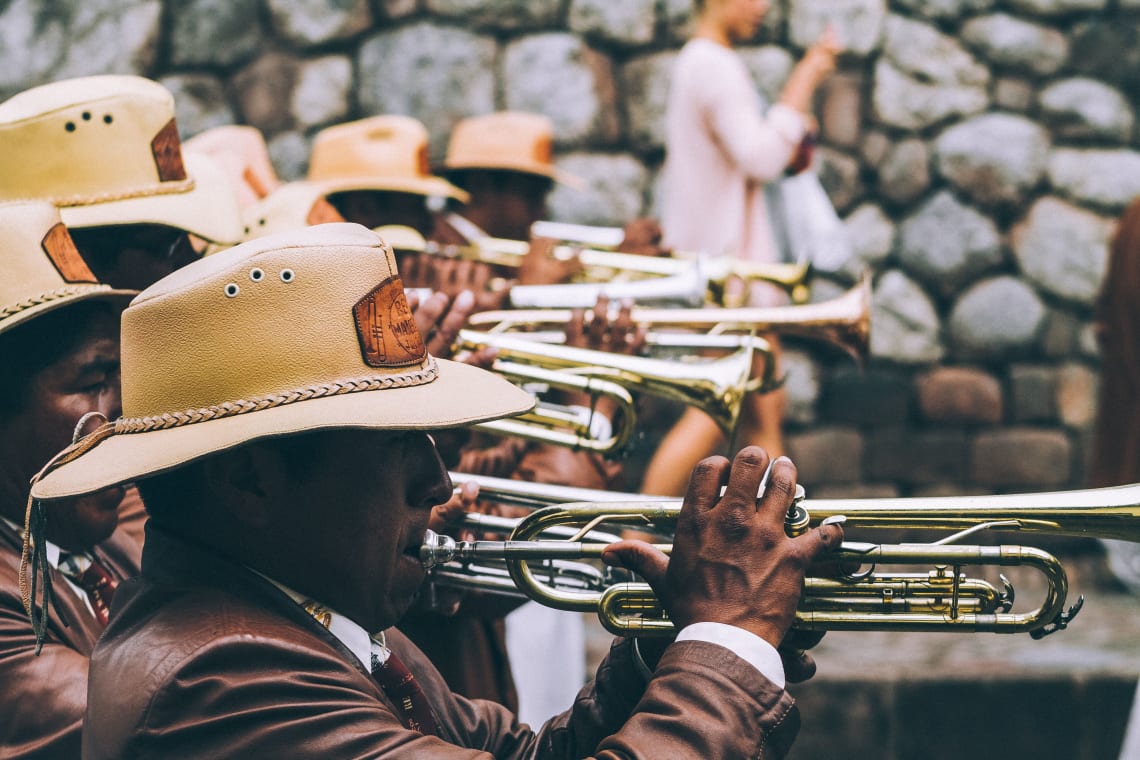 During free time, myself and other volunteers ventured to local markets for cheap, delicious meals and hiked up the nearby mountains to look at Inca ruins and look over the city. I saw numerous sunrises and sunsets, and explored Cusco endlessly. I went to so many fun parties, at Milhouse and at other hostels, and had some super fun, sleepless nights.
I couldn't have had such an enriching cultural exchange in Peru without the help of Worldpackers. I was able to volunteer in Peru for free room and board, which saved me lots of money. I was then able to use that money towards exploring Peru and venturing to some once in a lifetime places.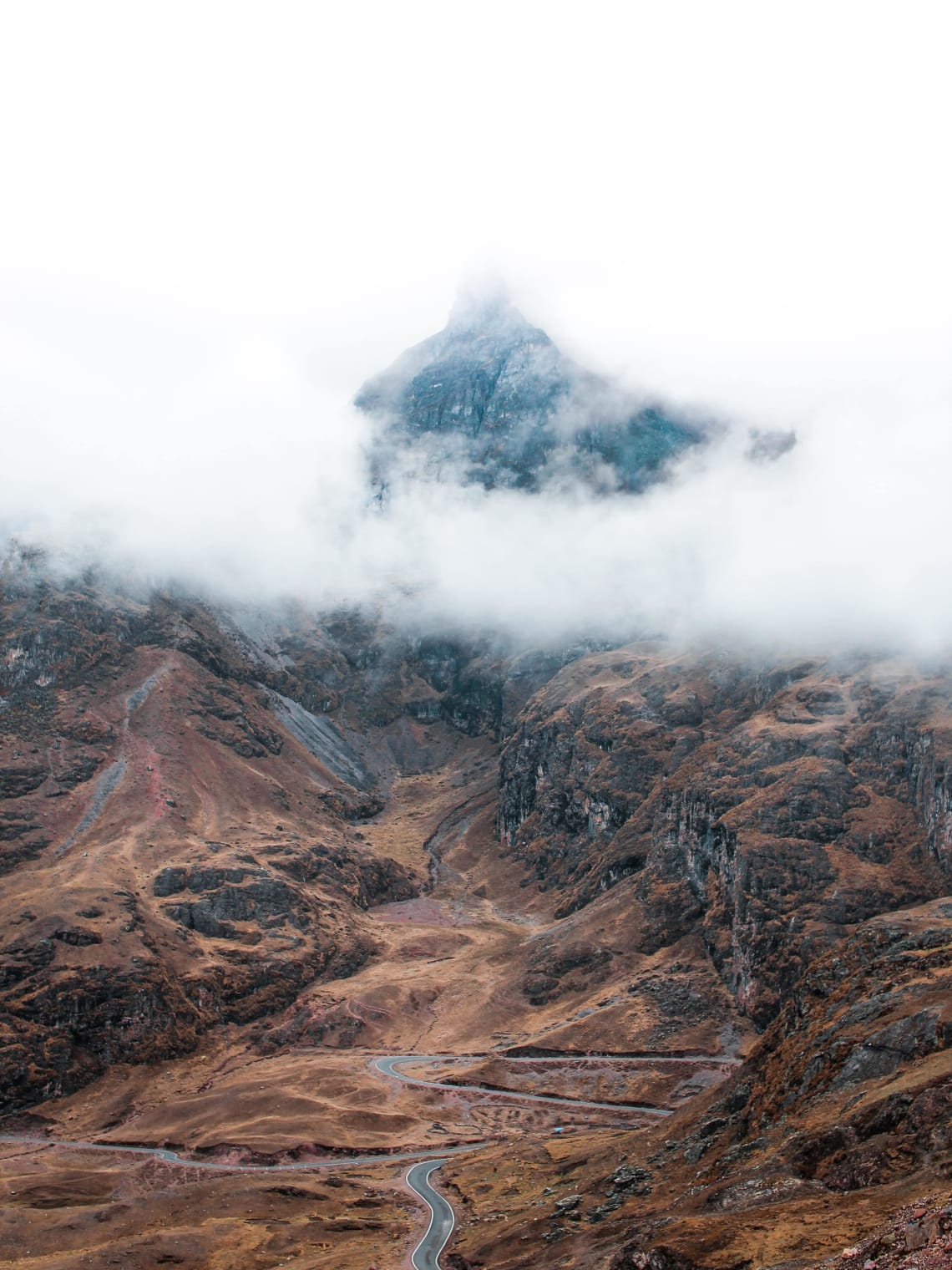 My work in Peru also allowed me to make friends with lots of Peruvians and other travelers. I improved my Spanish, watched Peruvian soccer games, ate Peruvian food and had great conversations with everyone.
There are so many volunteer opportunities in Peru that I urge anyone who wants to visit Machu Picchu or explore the country to do it this way. You can engage with the culture while helping out at a hostel, NGO, school, permaculture project, eco-lodge, and the list goes on. You can also save money, and then visit Machu Picchu before, during, or after your volunteer experience.