Is Peru safe to travel? Everything you've never known about the country
Despite being one of the most amazing countries in South America, a common question about is: is Peru safe to travel? We will answer this question with everything you need to know about Peru and safety in this article
7min
Peru is a beautiful country located in South America. Every year it gets thousands of visitors thanks to its wanders. Lots of travelers head straight to Machu Picchu as it's the most famous destination in the country, but there is so much more to see and do.
Peru has amazing beaches too, and its beauty is not only about historical sites and colonial cities like Lima and Cuzco. And we can't forget about the natural wonders like Rainbow Mountain, Titicaca Lake, Amazon Rainforest, and the mysterious Nazca Lines.
And shall we talk about the food? Food in Peru is simply delicious. Ceviche comes from here, just to pick one. So after a long day of sightseeing, you can have your deserved great meal in one of the cheap local restaurants.
You could spend months in Peru without getting bored. It is definitely one of the most visited countries in South America and one of the favorite destinations for backpackers.
Unfortunately, Peru is also famous to be a quite dangerous place, because of different reasons. Medias often say it's a dangerous country, it's not unusual to see violent strikes and violent protests in the cities due to the dissatisfaction towards the government, and pickpockets are pretty common.
But if you listen to all what medias say, you'll never go to Peru. They just focus on the negative sides of the country, they only talk about strikes, violence, protests, social problems, drugs, and poverty. And of course we are not here to deny these problems, because Peru has problems, but just like every other country. There is no country free of problems in the world.
These are just a part of the country. But there is so much more. They never talk about the big steps that Peru took in the tourism industry. It started to get more and more visitors every year and it developed really good infrastructures for tourists, for example.
They never talk about how amazing the Peruvians are. They are so kind, so nice and always interested in making friends and they just want travelers to enjoy their time and fall in love with their wonderful country. They want travelers to know that there is much more in Peru than crimes and social problems.
You won't get long to make Peruvian friends. They are really friendly, they have a Latin soul after all, and they are so lively.
Of course, like in every country, not everybody is kind. There are always people that are bad, that want to scam you and don't have good intentions. But this doesn't mean everyone in Peru is like this. It's just a small part.
And regarding the protests and the strikes, they are not doing them without a purpose. Most of the time Peruvians are just fighting for their rights, for their country, because they want and they deserve better conditions of life and work, they deserve a better country and they don't want to give up to a government that makes bad decisions. They are really brave and strong, and we should admire them, not just blame them.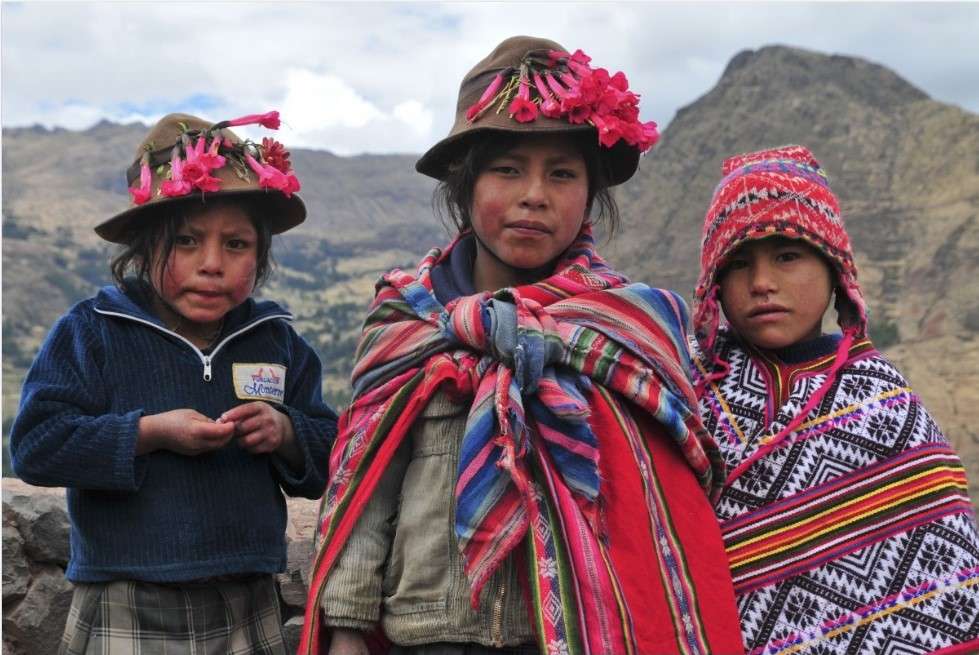 How safe is Peru for travel
Now you might be wondering, is Peru safe for travel? It is safe for backpackers? And the answer, as you can imagine, is yes, otherwise how would it be possible that all these backpackers visit it every year?
You don't have to remove Peru from your bucket list, you can visit it without fear. The only risk you have is to fall in love with it. But of course, you have to be careful and follow some simple rules. But this must be done in every place you visit.
You have to be careful especially in the cities, like Lima and Cuzco, because they are the places where most of the scams and robbery happen. You have to be careful on public transports, avoid to go out with too much money and protect your mobile phone and your cameras without keeping them in your pocket.
Peru is also a bit dangerous in terms of natural disasters. It's common to see floods or experience earthquakes in the country, so always keep an eye on weather forecasts and alerts.
If you are careful, you will have the best time of your life in Peru. A good thing to do is to make friends and follow the advice from the locals, because they know their country and if you are not alone it's better because it's less likely that you become a target for bad people.
A way to meet other travelers and meet locals is volunteering in Peru. And another good thing that you get in this way is free accommodation, in exchange of your help. You can volunteer safely using Worldpackers, a platform that every traveler and backpacker needs to know.
Worldpackers has volunteering positions all over the world, and of course in Peru too. You can look for hosts, apply to the positions you like, and in exchange for some hours of work, you get free accommodation and sometimes free board. And you make friends, because you meet other travelers like you, so it's perfect if you are traveling solo and you are a bit concerned.
For example, if you're into permaculture, you can volunteer in this farm. By helping them with farming and gardening their medicinal plants, you'll be contributing to building a better and more sustainable future for all.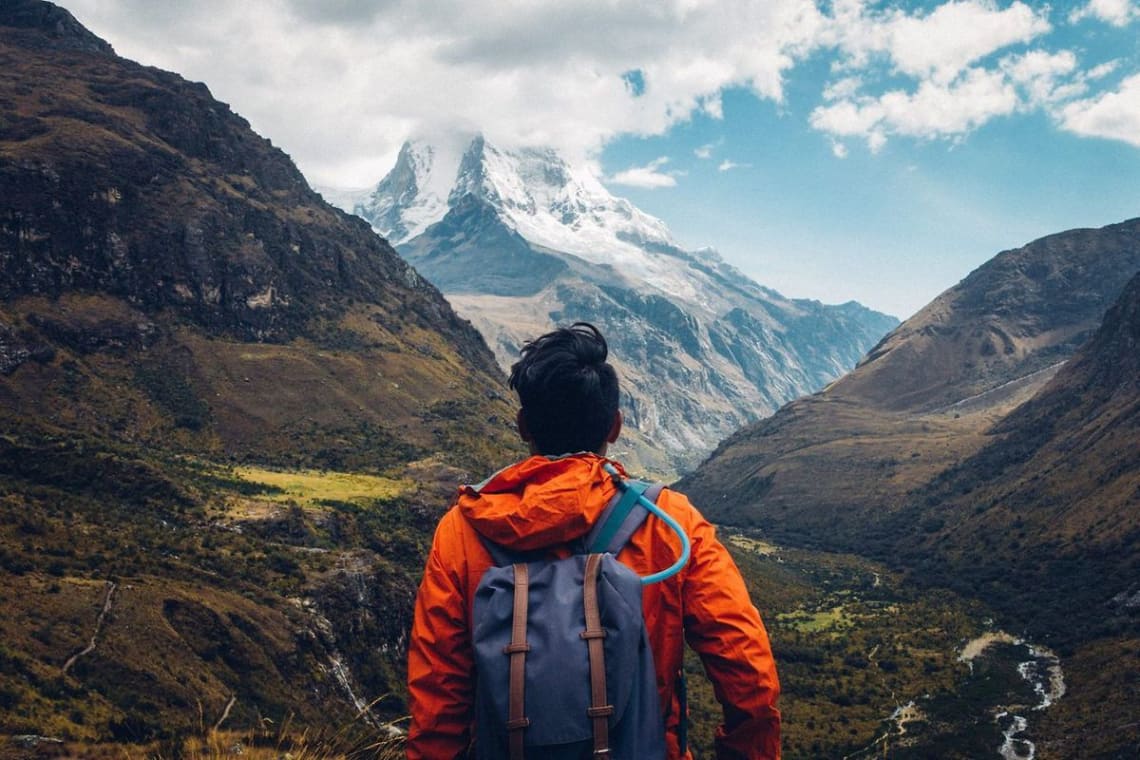 Is Peru safe for female travelers?
It's hard to admit for all the brave female solo travelers out there, but when a country is a bit dangerous, it's even more dangerous for the girls. A girl traveling solo can be a perfect target for the scammers and for people with very bad intentions. But this doesn't mean that solo female travelers can't visit Peru. They just have to be more careful.
If you don't feel comfortable to travel solo as a girl in Peru, you can follow the advice we said before and make friends during your trip, maybe volunteering. And you have always to listen to what locals say. Ask your hostel about the areas, where you can or you can't walk alone, if the area is safe or not, if it's better to avoid going out during the night, and so on. Sometimes asking can save you!
And as a solo female travel, the best advice is to avoid going out and drinking too much. It's of course a thing that also males should avoid, but let's be honest, for a girl this is extremely important.
Is Machu Picchu safe?
Machu Picchu is the most visited attraction in Peru. A lot of travelers come to the country just to visit it. It's so famous and so full of tourists every time of the year. It is very safe to visit, probably one of the safest places in Peru.
You don't have to worry, there are only two risks in Machu Picchu for travelers.
The first one is altitude sickness. Machu Picchu is located at 2430 meters of altitude, and it's a lot for the ones who are not used to it. You can get altitude sickness, and this means you could feel nauseous and feel dizzy. You can avoid it taking sorojchi pills, special pills to fight altitude sickness, or drinking the typical drink of the place, mate de coca, basically a coca tea.
The second risk in Machu Picchu is to be scammed. Since it's packed with tourists, it's the best place for scammers. If you are not a local and maybe you don't speak Spanish, you risk to overpay things like tours or souvenirs. So be careful about where you buy your tours and tickets, and if you want to buy a souvenir, always try to haggle, and maybe learn some Spanish because it can help a lot.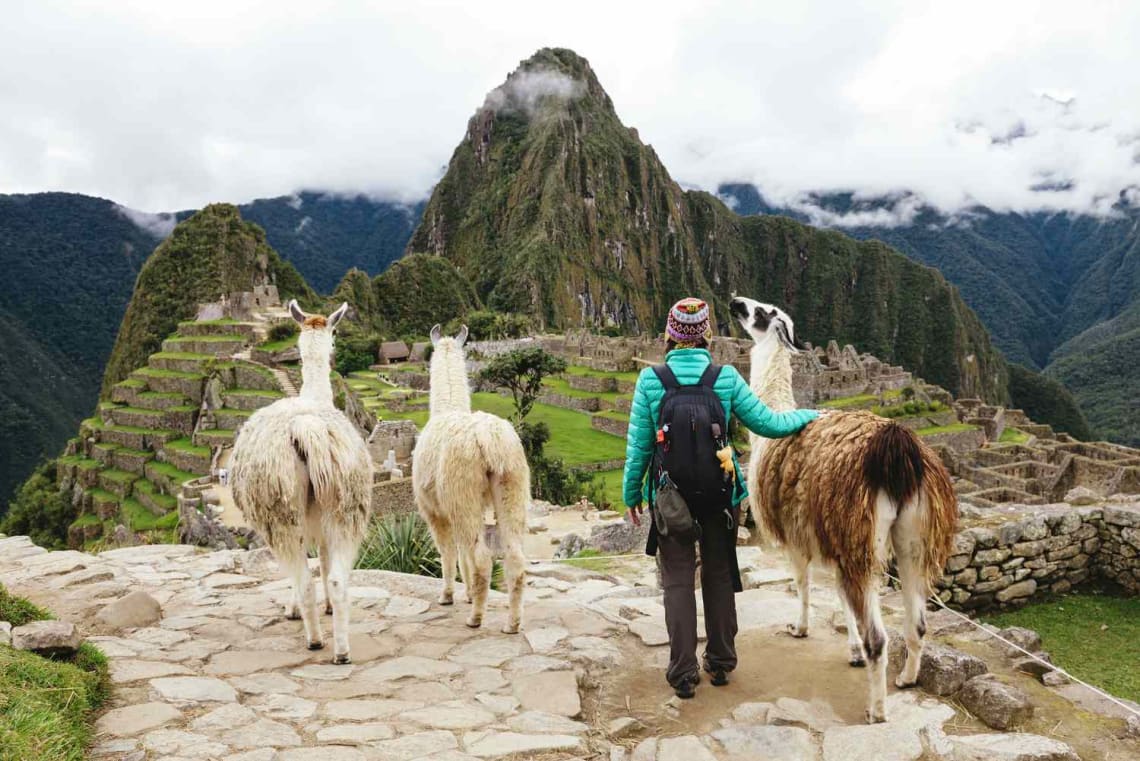 8 Safety tips for travel to Peru
In general we said that traveling to Peru is safe and you can do it without doubts, but here you can find some good tips about safety that you should follow if you want to avoid trouble the more you can.
1. Don't go out with all your stuff, leave credit cards and big amount of money locked in your room
2. Don't keep your belongings like cameras or mobile phones in your pockets, keep them in a safer place where it's more difficult to reach them by pickpockets
3. Listen to the advice of the locals, if they say that an area is not safe to walk or go out at night, don't do it
4. Be careful on public transport about your belongings, it's where most of the pickpockets operate
5. Always check weather forecasts and alerts and avoid to travel in the rainy season in order not to get flooded
6. Learn some basic Spanish words and be careful when you buy tours to avoid scams
7. Don't wear fancy clothes and jewels to avoid becoming a target
8. Always be positive and smile, and you will meet a lot of good people!
Now you know the answer to the question is Peru safe, so you are ready to pack your things and have one of the most amazing trips! And don't forget to subscribe to one of Worldpackers plans to volunteer, save money, and meet a lot of travelers like you.
Maybe you could find more inspiration reading other articles from Worldpackers community:
Is it safe to travel to Colombia?

Is it safe to travel to Guatemala?