What to do in Peru: 20 must-see attractions
Explore what to do in Peru with our top 20 attractions, from Machu Picchu hikes to Amazon adventures - the ultimate guide for thrill-seeking travelers!
9min
When it comes to deciding what to do in Peru, the vast array of activities and attractions can be overwhelming. As a land abundant in cultural heritage, past wonders, and natural beauty, Peru offers countless unforgettable experiences: it's definitely one of the best places to visit in South America.

This comprehensive guide provides all the essential information you need for an unforgettable Peruvian adventure. It covers a wide range of aspects to help you plan your trip effectively. You'll find details on the best time to visit Peru, considering the wet and dry seasons. Discover the top attractions and activities that the country has to offer, including must-visit destinations like Machu Picchu.
We'll also provide practical tips for navigating airports, taking advantage of student discounts at popular attractions, economy tips, packing essentials for different seasons, and staying hydrated throughout your journey. With our expert guidance, you'll be well-prepared for an amazing experience as you explore this South American gem.
Planning Your Trip to Peru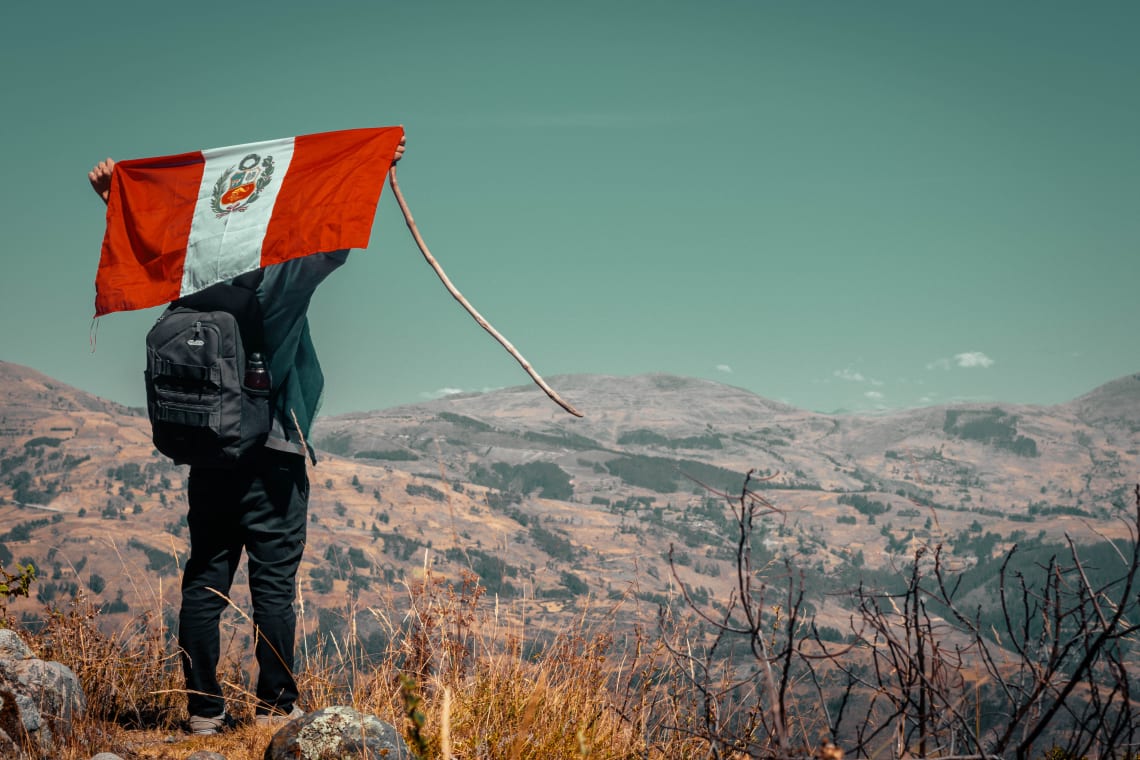 Before exploring the best options of what to do in Peru, check out some important tips and information to plan your trip to the land of the Incas:
Best Times to Visit Peru: Wet and Dry Seasons
The climate in this beautiful South American country varies depending on the region. The Andean highlands have two distinct seasons: wet (October-April) and dry (May-September). If you're aiming to traverse the renowned Inca Trail or explore Machu Picchu, it's best to arrange your journey during the dry season when trails are more accessible.
In contrast, coastal areas experience their warmest weather from December through March. During this period, Lima, located along the Peruvian coast, offers sunny days that are perfect for exploring downtown Lima or relaxing on the Pacific Ocean beaches.
However, if wildlife spotting in places like Lake Titicaca or the Amazon Rainforest interests you more than sunbathing at beaches near Lima city center, then consider traveling between May and August when animals tend to be more active due to cooler temperatures and increased food availability within their habitats.
How Long Should I Stay in Peru?
The duration of your stay in Peru depends on your personal preferences and the experiences you want to have. Consider the attractions you want to see, the activities you want to engage in, and your available time and budget to determine the length of your stay that suits you best.

Machu Picchu: Allow at least two days for a round-trip journey from Cusco to Aguas Calientes via train, followed by an early morning bus ride up winding mountain roads leading to the ancient ruins atop Machu Picchu itself. If you're interested in hiking Huayna Picchu peak or exploring nearby sites like the Sun Gate and Inca Bridge, consider adding an additional day to your itinerary.
Cusco: Spend three to four days in this beautiful city, visiting attractions such as Plaza de Armas, Sacsayhuaman fortress, and Qorikancha temple. Additionally, allocate time for acclimatizing to the high altitude (3,399 meters).
Lima: Allocate two to three days for sightseeing in Lima. Must-visit spots include Larco Museum showcasing pre-Columbian artifacts; Miraflores district offering ocean views along its clifftop Malecon walkway; and Barranco neighborhood known for vibrant street art & lively nightlife scene.
Arequipa & Colca Canyon: Set aside at least four days if planning a visit to Arequipa - Peru's second-largest city - followed by an excursion into Colca Canyon which is twice as deep as Grand Canyon.
In total, plan on spending around two weeks in Peru if you want a comprehensive experience of this diverse country. However, keep in mind that there are many more destinations worth exploring within remote areas like Amazon Basin or Southern Peru region where Nazca Lines can be found etched across desert plains near small town named Palpa.
Navigating Peru's international and domestic airports
Jorge Chavez International Airport (LIM) serves as the main gateway into Lima, while several domestic airports connect major tourist hubs. Booking flights early can help you secure better deals, especially on popular routes such as Lima-Cusco-Arequipa-Iquitos-Puno-Trujillo-Chiclayo.
Taking Advantage of Student Discounts at Popular Attractions
Many attractions in Peru offer student discounts with a valid International Student Identity Card (ISIC). These include Machu Picchu, the Inca Trail, and several museums. Carry your ISIC card to save on entrance fees.
Packing Essentials for Different Seasons
Peru's diverse climate requires versatile packing: light clothing for coastal areas, layers and waterproof gear for Andean regions during the wet season, insect repellent and lightweight clothes for Amazon jungle visits. Don't forget sunscreen and sunglasses.
Staying hydrated Throughout Your Adventure
To stay hydrated in high-altitude destinations like Cusco or Arequipa, drink plenty of water and consider consuming coca tea or leaves to alleviate altitude sickness symptoms. Avoid alcohol consumption when adjusting to higher elevations.
What to Do in Peru: 20 Must-See Attractions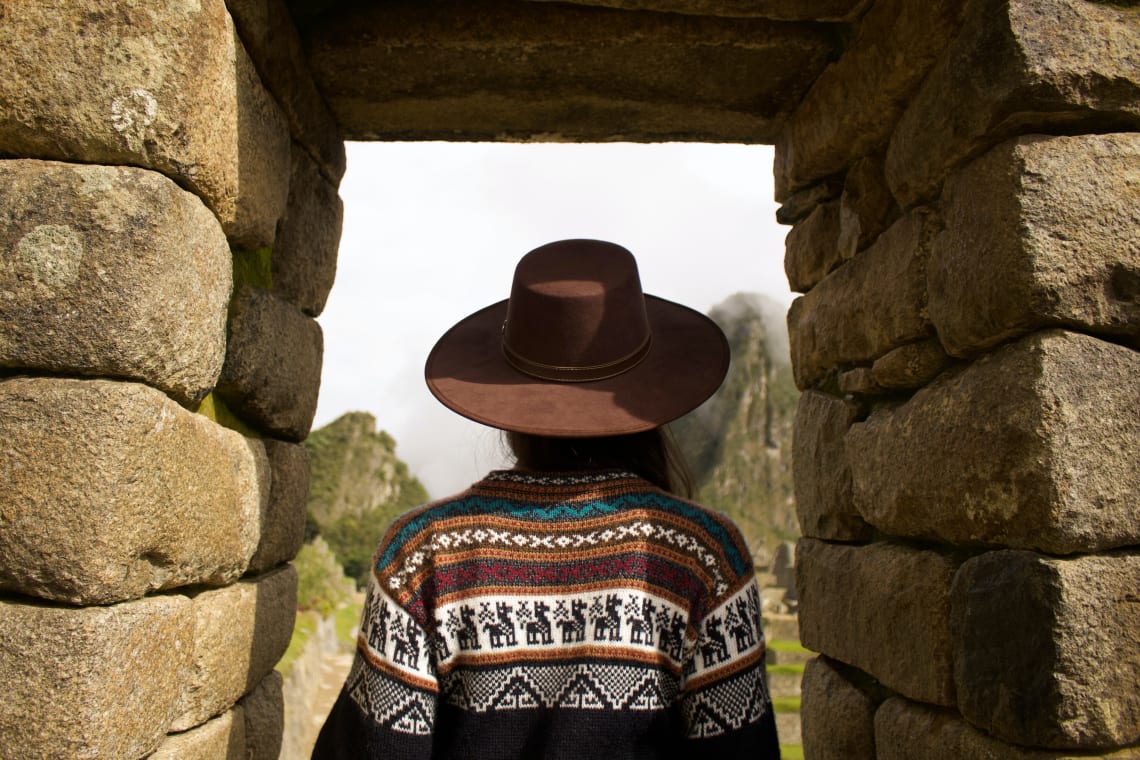 When visiting Peru, there are numerous must-see attractions that showcase the country's rich history, culture, and natural beauty. Here are 20 top attractions to consider including in your itinerary:
1. Machu Picchu
This UNESCO World Heritage site is a marvel of Inca architecture and offers stunning views of the surrounding mountains. Explore the ancient ruins, including temples, terraces, and the iconic Intihuatana stone.
2. Cusco
Immerse yourself in the rich Inca heritage of Cusco, with its well-preserved colonial buildings and vibrant markets. Don't miss the Qorikancha (Temple of the Sun) and the nearby Sacsayhuaman ruins.
3. Lima
Peru's capital city is a dynamic metropolis that blends history and modernity. Visit the historic center, Plaza de Armas, and the bohemian district of Barranco. Sample the diverse culinary scene, which includes world-renowned restaurants.
4. Sacred Valley
Located near Cusco, the Sacred Valley is dotted with ancient Inca ruins and picturesque villages. Explore sites like Pisac, Ollantaytambo, and Moray, known for its intriguing circular terraces.
5. Lake Titicaca
Situated on the border of Peru and Bolivia, Lake Titicaca is the world's highest navigable lake. Discover the floating Uros Islands, Taquile Island, and Amantani Island, where you can experience traditional indigenous culture.
6. Nazca Lines
These gigantic geoglyphs etched into the desert floor have mystified archaeologists for centuries. Take a small plane or go on a guided tour to appreciate the intricate designs, including animals and geometric shapes.
7. Colca Canyon
One of the deepest canyons in the world, Colca Canyon offers breathtaking views and the opportunity to spot Andean condors soaring through the sky. Take scenic hikes and visit traditional villages.
8. Arequipa
Known as the "White City" due to its buildings constructed from white volcanic stone, Arequipa boasts colonial architecture and a lively atmosphere. Visit the Santa Catalina Monastery, the Plaza de Armas, and enjoy the local cuisine.
9. Amazon Rainforest
Embark on an adventure into the Peruvian Amazon, home to an incredible diversity of plant and animal species. Take guided tours, spot wildlife, and learn from indigenous communities about their traditional way of life.
10. Huascarán National Park
Located in the Cordillera Blanca range, this national park is a paradise for outdoor enthusiasts. Explore stunning mountain landscapes, hike to turquoise glacial lakes, and take in breathtaking views.
11. Huacachina
This desert oasis near the city of Ica is surrounded by towering sand dunes. Go sandboarding or hop on a dune buggy for an exhilarating experience. Enjoy the sunset over the dunes for a memorable sight.
12. Chan Chan
Once the largest adobe city in the world, Chan Chan was the capital of the ancient Chimú civilization. Explore the intricate adobe structures, including temples, courtyards, and ornate wall carvings.
13. Paracas National Reserve
This coastal reserve is a haven for wildlife enthusiasts. Take a boat tour to see colonies of sea lions, penguins, and numerous bird species. Admire the dramatic cliffs and the enigmatic Candelabra geoglyph.
14. Kuélap
Discover the massive stone fortress of Kuélap, built by the Chachapoya civilization. Explore the well-preserved walls, intricate carvings, and stunning mountain scenery.
15. Manu National Park
One of the most biodiverse places on Earth, Manu National Park is a haven for wildlife. Take guided tours to spot jaguars, giant otters, colorful birds, and experience the wonders of the Amazon rainforest.
16. Ballestas Islands
Often referred to as the "Poor Man's Galapagos," these islands are teeming with marine life. See sea lions, Humboldt penguins, pelicans, and observe the rich ecosystem on a boat tour.
17. Moray
Visit the fascinating agricultural terraces of Moray, believed to be experimental farming sites used by the Incas. The concentric circles create different microclimates, allowing the cultivation of various crops.
18. Pisco Vineyards
Head to the Pisco region to learn about Peru's grape brandy. Visit vineyards, distilleries, and taste different varieties of Pisco. You can also participate in a Pisco tasting session and learn about the production process.
19. Huaraz
This mountain town serves as a base for exploring the stunning Cordillera Blanca range. Hike to glacial lakes, marvel at towering peaks, and enjoy the adventure activities available in the area.
20. Rainbow Mountain
Trek to Vinicunca, also known as Rainbow Mountain, famous for its vibrant stripes of mineral deposits. Experience the breathtaking natural beauty of the surrounding landscapes and enjoy the rewarding views.
Each of these attractions in "What to Do in Peru" offers a unique experience, showcasing Peru's diverse landscapes, rich history, and cultural heritage. Customize your itinerary to include the ones that align with your interests and make your journey through Peru truly unforgettable.
Exploring Peruvian Culture Through Work Exchange Programs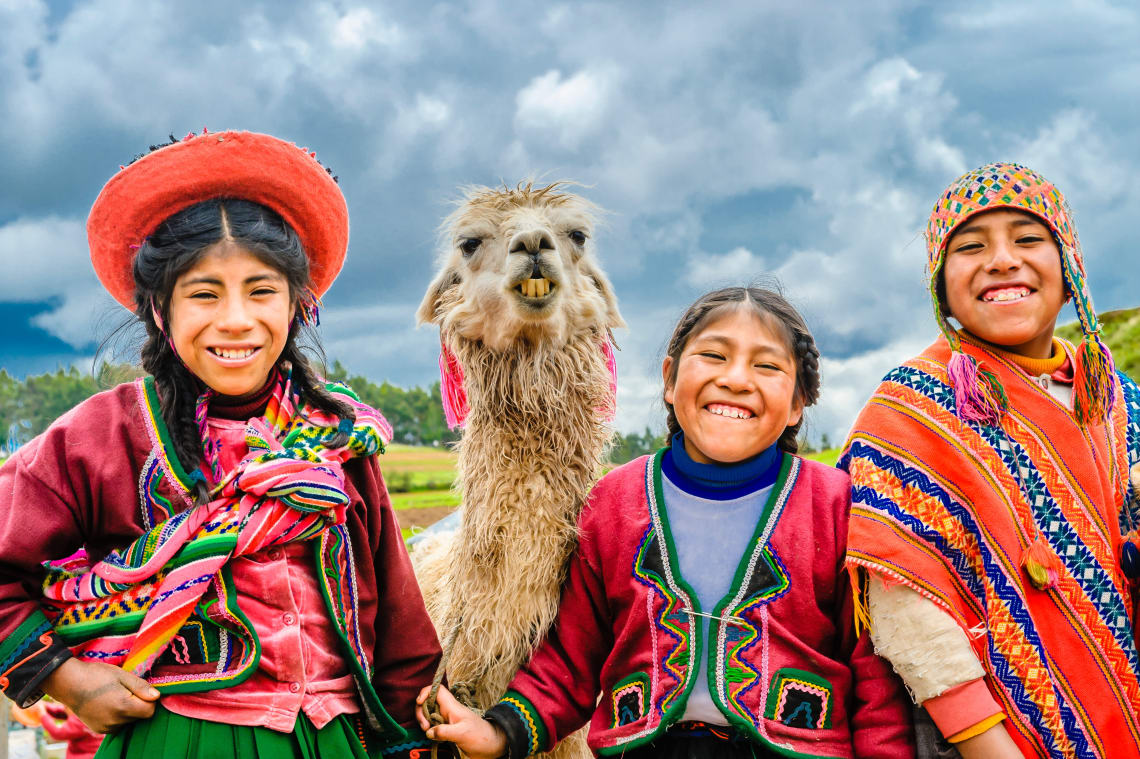 If you want more than just sightseeing during your visit to Peru but instead desire genuine cultural immersion experiences, consider participating in a work exchange program through Worldpackers.
This platform connects travelers with local hosts offering unique volunteer opportunities that allow you to dive deeper into Peruvian culture while saving money on accommodation and meals.
Benefits of Volunteering Through Worldpackers in Peru
There are numerous advantages to choosing a work exchange experience during your time in this fascinating South American country. Some benefits include:
Cultural Immersion: Live like a local by staying with host families or working alongside community members, gaining firsthand knowledge of Peruvian customs and traditions.
Skill Development: Learn new skills such as organic farming, teaching English, or even cooking traditional dishes from your host family or organization.
Affordability: Save money on accommodations by exchanging just a few hours of daily help for a room and other benefits, such as tours and food.
Social Connections: Forge lasting friendships with fellow volunteers from around the world who share similar interests and passions for travel.
Types of Work Exchange Opportunities Available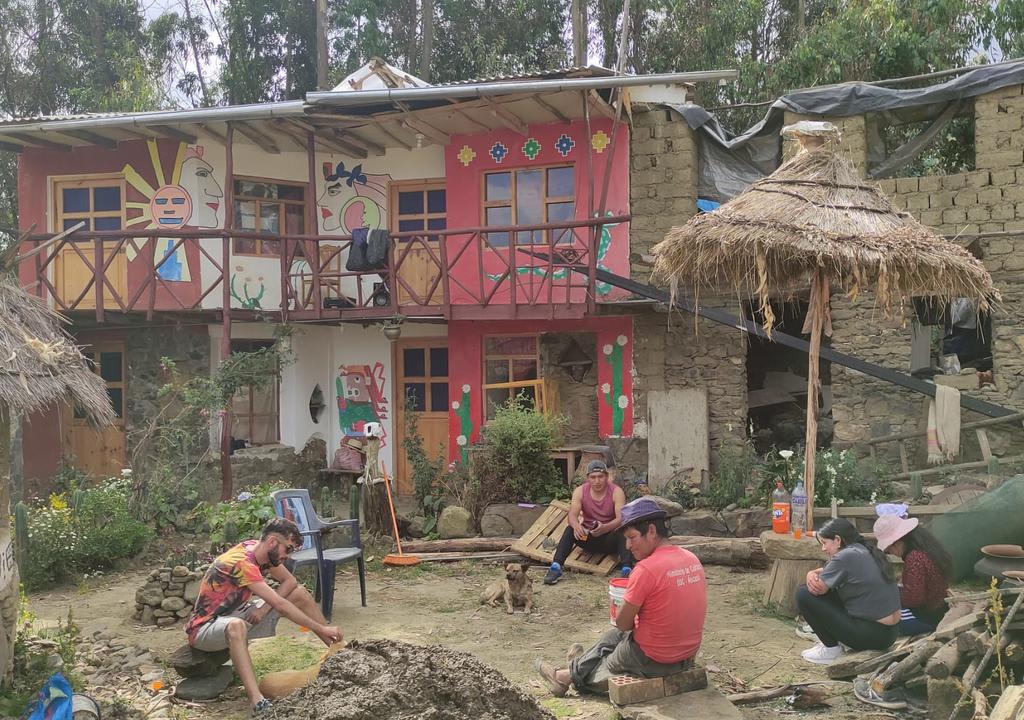 The variety of volunteer positions offered through Worldpackers is vast, ensuring there is something suitable for every traveler's skillset and preferences. Here are some examples of what you might find in Peru:

Check out all the available volunteer opportunities in Peru!
FAQs in Relation to What to Do in Peru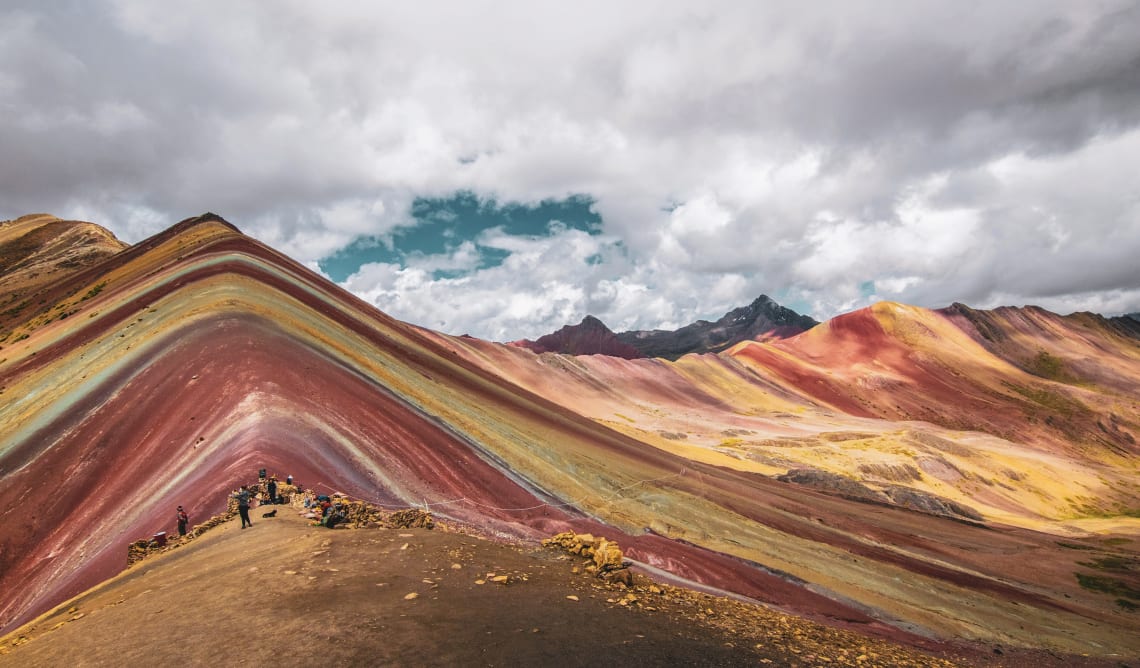 What activities are done in Peru?
In Peru, travelers can enjoy a variety of activities such as hiking the famed Inca Trail to Machu Picchu, exploring ancient ruins like Kuelap and Batan Grande, wildlife spotting at Manu National Park or Ballestas Islands, surfing in Mancora, visiting colonial cities like Cusco and Arequipa, experiencing local culture through markets and festivals.
What do people go to Peru for?
People visit Peru primarily for its rich history and archaeological sites such as Machu Picchu, Nazca Lines, and Chachapoyan fortifications. Additionally, they explore diverse landscapes from the Andes mountains to the Amazon rainforest. The country also offers vibrant city life in Lima with its renowned culinary scene.
What are 3 interesting things about Peru?
Cultural Diversity: With influences from indigenous peoples (like Quechua), Spanish colonization, and African slaves, it has a unique blend of cultures.
Biodiversity: It is home to diverse ecosystems including the Andes Mountains and Amazon Rainforest that host numerous plant and animal species.
Gastronomy: Peruvian cuisine combines native ingredients with international flavors making it one of the world's top food destinations.
Conclusion
When it comes to deciding what to do in Peru, the options are endless. From trekking the renowned Inca Trail to discovering distant regions of the Amazon jungle, there are countless adventures awaiting you.
If you're planning a trip to Peru, take a look at: How I lived, traveled, and worked in Peru through a Worldpackers exchange and Is Peru safe to travel? Everything you've never known about the country.
Want to learn more about planning your trip? By subscribing to the WP pack plan you have unlimited access to +120 courses at Worldpackers Academy, the travel school made by travelers!