10 Colombian desserts and traditional food you must try on a trip to South America
Colombian sweets are amongst the best in the world. Here are some of the most popular Colombian desserts to try on your next trip or to treat friends back home!
5min
Colombia's exceptional climatic conditions not only make the country a popular backpacker's destination, but also allow a continuous production of sugar all year round, which makes it one of the main sugar producers in the world.
Thus, it is no surprise that Colombians are known for making some of the most delicious desserts in South American cuisine.
Besides sugar, other common ingredients in authentic Colombian recipes are Panela (an unrefined whole cane sugar), coconut cream, coconut flakes, milk and condensed milk, eggs, raisins, rum, cinnamon and vanilla. You will find these in most of the traditional Colombian recipes.
Are you planning to travel in Colombia? Keep reading our South America travel tips:
Which are the most popular Colombian desserts?
1. Postre de natas
This one is probably the most famous Colombian desserts. It originally comes from the Andean area of Colombia but can now be found all over the country. The milk pudding is really easy to make, yet this famous Colombian dessert needs some time and patience to be prepared.
Postre de natas is prepared by first boiling milk a few times until it becomes cream. After that, syrup, more milk, eggs and raisins are added. In some recipes they also use rum. It takes some time to make this recipe at home, but it is worth the effort, as postre de natas is a heavenly combination of different textures and flavors.
2. Cocada
Fresh coconuts belong to the Caribbean coast like sand and sea. No wonder, that there are so many different Colombian coconut desserts. One is called cocada and it's one of the easy Colombian desserts in our list.
Cocada is made of shredded coconut boiled with panela, the juice of a lemon or an orange and, depending on taste, cinnamon and cloves. When all the liquid disappeared, the mass is formed into small balls and ready to eat.
Cocadas are often sold at the beach as they make the perfect sweet treat after a salty dip in the sea.
3. Arequipe
Not only in Colombia, but in most Latin American countries, arequipe, or caramelized milk, is one of the top desserts. People enjoy it in all sorts of ways: on bread, with ice cream, in pastries or by itself.
If you've traveled to Chile or Argentina, you may be familiar with manjar or dulce de leche. These South American sweets are all related, although each country has its little secrets to it and is proud of its very own creation.
4. Obleas
This traditional Colombian pastry almost looks like a flattened waffle cone. It's made from just a few simple ingredients like flour, water, sugar, butter and eggs. The super thin, plate-sized, round wafer is then spread with layers of arequipe, raspberry jam or the typical mild Colombian shredded cheese, giving it an incredible texture.
Obleas are definitely a must-try on the list of traditional Colombian food. And these sweets are not only popular in Colombia, you can try them when you travel to Mexico, Venezuela, and El Salvador for a deep dive in the South American food culture.
5. Enyucado Colombiano
A traditional Colombian dessert from the Atlantic coast is enyucado, also known as cassava cake. It is made from grated and then boiled cassava (yuca), anise, sugar and sometimes guava jam or cheese.
The yuca gives this sweet dish a very special and rich texture. Colombians not only have it for dessert, but also as a side dish with meat or seafood.
6. Natillas Colombianas
It's impossible to celebrate Colombian Christmas festivities without traditional natillas colombianas, a firm cinnamon milk custard. It is often served with buñuelos (fried balls made from corn flour and cheese).
Here's how natillas are made: First, you bring half a litre of milk to boil and add a mixture of sugar and panela, as well as one or two sticks of cinnamon. The smell itself is a delight.
Next, mix half a cup of starch with a cup of milk and gradually add this mixture to the warm milk, stirring constantly until all the lumps are gone. Let all ingredients simmer for another 5 minutes on a low-medium heat. Lastly, add raisins and butter to taste and pour everything into a large bowl.
Finish this Colombian recipe by letting your nautilla chill and set in the refrigerator for at least 2 hours before serving. Then tip it onto a plate and add some more cinnamon if you like.
7. Meruengón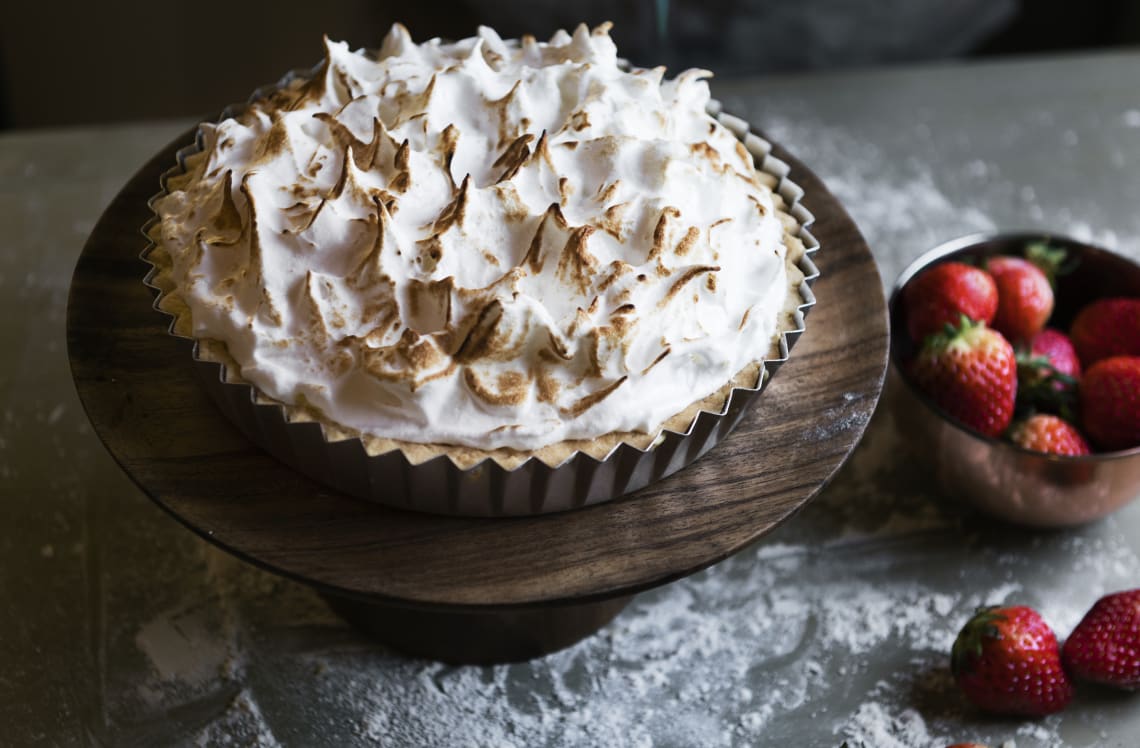 Meruengón comes close to what many know as Pavlova. So, strictly speaking, it is not even a traditional Colombian recipe as Pavlova is originally from Australia or New Zealand. It is so much a part of Colombian culture though, that it should not be missing in this list.
You'll find this delicacy in the streets of Colombia - in individual portions and with all kinds of fruits such as soursop, blackberries, strawberries, peaches, mango and anything you can imagine.
8. Milhoja
One of my favorite Colombian treats is Milhojas. This Colombian pastry delight is made with the same simple ingredients "as always", but the result is absolutely delicious.
The cake consists of several layers of puff pastry filled with either arequipe, marmalade, cream or raspberry sauce, which explains the name of this dessert: Mil hojas translates to "a thousand sheets".
9. Aborrajado
Deep fried plantains stuffed with cheese? This combination may sound a bit strange but it's one of the popular Colombian sweets from Valle del Cauca, on the east coast of the country.
It's a very old recipe that has been passed from generation to generation. Sometimes you'll also find guava paste inside the plantain, adding another special flavor. Aborrajado is also used as a side dish.
10. Limonada de Coco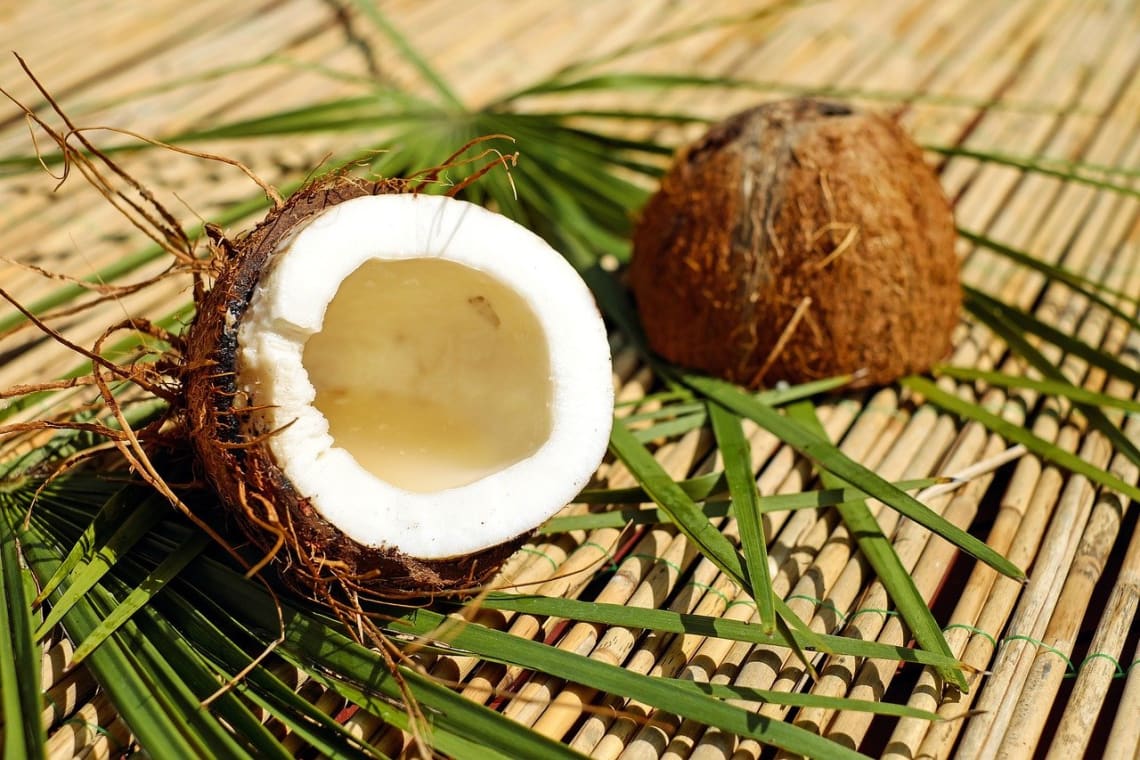 The last one is my personal favorite Colombian recipe: Limonada de Coco, a refreshing drink from the Caribbean, very common in Cartagena de Indias. It's rather a drink than a dessert but it's so thick and sweet, it fits perfectly into the category "dessert", as well.
I love to prepare this lemonade at home on hot summer days as it's really easy to make.
You'll need one cup of coconut cream, 2 cups of crushed ice, the juice of 3 fresh lemons and sugar to taste. Mix all ingredients in a blender until well mixed. Serve immediately and enjoy. This coconut lemonade is not only too easy, but also delicious and refreshing, you got to try it!
South American cuisine and volunteering experience in Colombia
If you want to learn more about South American cuisine and traditional Colombian food, have a look at these opportunities to volunteer in Colombia.
As a volunteer you can have the chance to show your gastronomy skills and learn about the secrets of the Colombian cuisine while meeting new people from around the world.
Let us know your favorite Colombian sweet. Buen provecho! Keep reading and traveling on South America: