The ultimate guide to the hostel experience
You don't have to be a backpacking 20-something to stay in a hostel! Read on to learn about the many benefits of hosteling (yes, it's a word). You won't regret trying the hostel experience!
8min
The word hostel doesn't always thrill and excite, but it should!
What exactly is a hostel? And what is staying in a hostel like? Defined loosely as "an establishment which provides inexpensive food and lodging for a specific group of people, such as students, workers, or travelers", hostels, especially youth hostels, are no longer synonymous with cheap, budget, mass accommodation.
In fact, most hostels are extremely well kept with individual rooms available and offer unique chances to experience different cultures and make your trip a more social experience.
In this new age of travel and technology, of Couchsurfing and Airbnb, hosteling doesn't get as much credit as it should. For example, I was able to travel through Southeast Asia for approximately $3 a night because of the availability and affordability of hostels. I didn't have to book anything in advance! Show up with a guidebook and a friendly smile and you'll most likely be able to find accommodation in a hostel faster than you can find an internet cafe.
In some countries, it won't be quite that easy, but you'll find your hostel is more in line with a hotel (albeit half the cost). In Morocco, I made sure to book my stay in the city of Fez in advance through Hostelworld and ended up in a beautiful riad (a traditional Moroccan house complete with interior courtyard).
That brings us to...
How to find the perfect hostel
While I've had some amazing experiences staying in hostels, I'll be the first to admit not all hostels abroad (or at home) are 5-star. However, the good hostel experiences far outweigh the bad.
The key to finding the perfect hostel abroad is research. You'll want to visit one or more of the following sites to read reviews and compare amenities, like free WiFi and breakfast.
Best websites to find amazing hostel stays:
Hostelworld
Hostelz
Hostelgeeks
Booking.com
Worldpackers
1.
Hostelworld
Probably the most well-known hostel search site, Hostelworld is a great place to start when scouring the internet for the perfect hostel experience. Hostelworld has come a long way since its creation, and you can find thousands of reviews on hostels in almost every part of the world.
You can narrow your search down to neighborhood and check out everything from house rules to upcoming hostel events. Free city maps, board games, kitchen access, community dinners, reading lights — Hostelworld has you covered when you want to know anything and everything about where you'll be staying.
2. Hostelz
This is the Swiss knife for hostel travelers. Hostelz is a smart and easy hostel price comparison. They list every single hostel in the world; even those that are not on any booking platform. With just one click, you can compare prices on different booking portals. You can save up to 30, even 40%. Especially for long-term travelers, this is a must-use hostel website.
On top, they compare more hostel reviews and show the type of hostels. It is easy to filter directly for boutique hostels, party hostels, family-friendly hostels, and more.
3. Hostelgeeks
Coming in third on the list comes the website Hostelgeeks. They list the planet's most impressive hostels and review them in detail. Besides that, they also offer comprehensive guides to the world, best hostels for each city. They compare their personal three best hostels. This makes it extremely useful and easy to use.
Hostelgeeks is not a reservation platform, but more like a brand for backpackers and budget travelers. Use it as an inspiration and guidance for your hostel choices.
4. Booking.com
While a well-known travel booking site, Booking.com is less known for its hostel search feature, but it's a great option! You can even click the "I'm traveling for work" box on the main search screen to see results most popular for business travelers.
Don't underestimate a good guidebook! Sometimes going old school is the best way to find hostels. If a hostel can make it into a Fodor or Lonely Planet guidebook, they're most likely well established and pretty popular with travelers. Just make sure your guidebook isn't more than a few years old and be prepared to check a couple of places before finding your perfect hostel.
5. Worldpackers
One of the most common questions asked by travelers interested in the hostel experience is, "is staying in a hostel safe?" Generally speaking, yes. However, that's not to say that bad things never happen in hostels.
For first-time travelers, the thought of staying in a hostel can be intimidating. One of the best ways to feel safe and secure and ease into the hostel experience is by doing a work exchange.
Worldpackers offers over 2,000 opportunities to work in exchange for free accommodation in some of the world's top-rated hostels in North America and Central America, South America, Europe, Africa, Asia and the Middle East, and Oceania.
This is a great way to save tons of money while traveling, all while fully immersing yourself in local culture and being part of a collaborative community.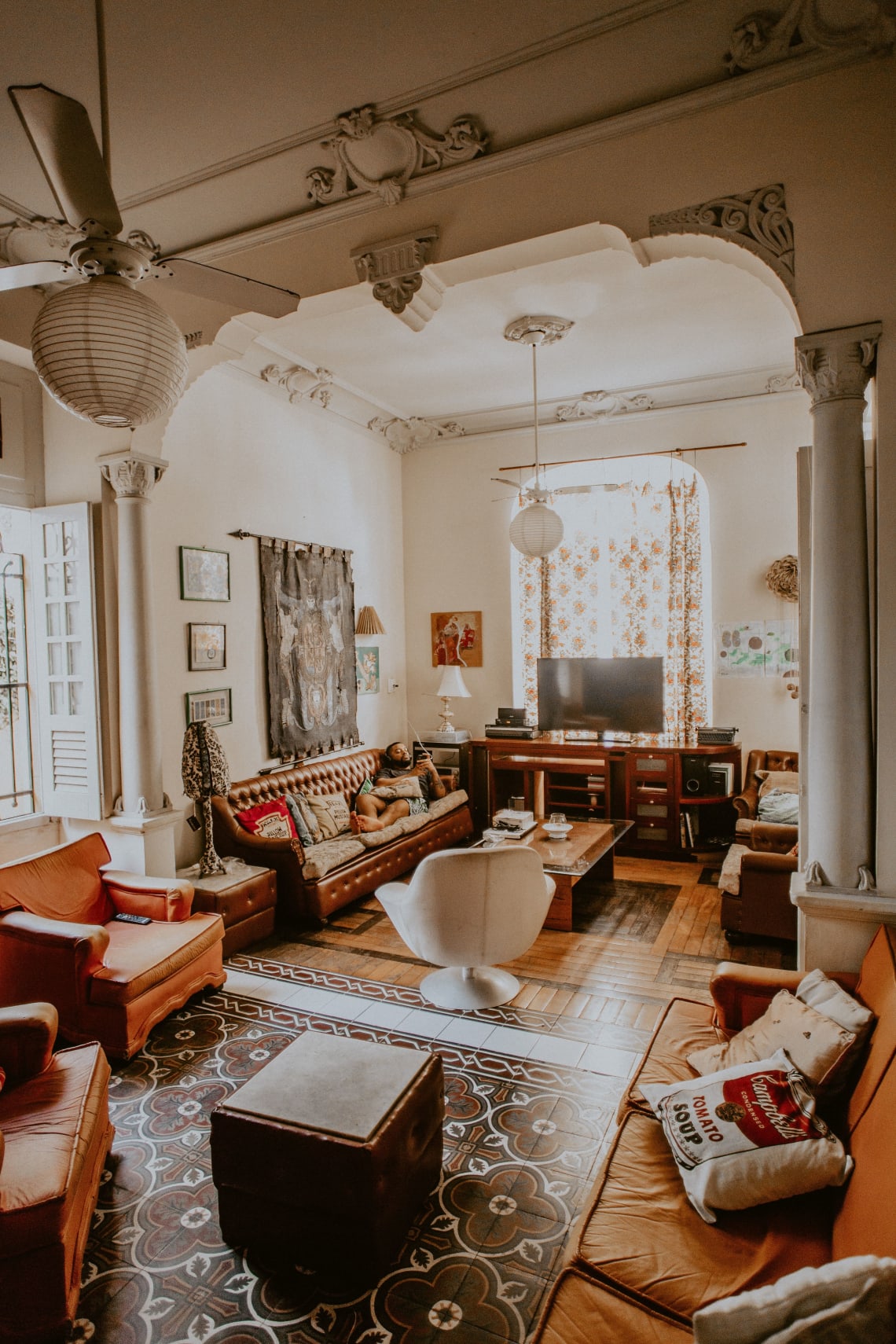 How to book a hostel
Hostels can be booked in multiple ways, the most popular being online or in person once you've arrived.
Booking a hostel online
If you're more of a planner (and let's be honest, as we get older, we all become planners), booking a hostel online is for you! Booking in advance alleviates some of the stress of travel and usually you only have to make a down payment or partial payment to confirm your stay. Most online booking sites allow you to choose your currency and offer free cancelation up to 24 hours in advance of your arrival.
Another benefit of booking hostels online is the guarantee of the type of room you'll be in. Hostels usually have single, double, same-sex dorm style, or mixed-sex dorm style rooms. You'll want to note if you have to share a bathroom if that is a deal-breaker for you. Dorm rooms are often the cheapest but it's sometimes worth shelling out the extra $10-$20 dollars for a double or single.
Booking a hostel in-country
If you wait to book your hostel in-country, be prepared to have little choice in regard to what type of room you're in. However, you then aren't committed to staying at that hostel. If you don't have a rigid itinerary you may decide to stay in another town/city a bit longer, or journey on to another location ahead of schedule. There's a freedom in not having to BE anywhere at check-in time.
Booking a hostel in country is as easy as showing up at the hostel and seeing if there is "room at the inn." In most cases, confirmed travelers won't show and a bed will open up or hostel staff can direct you to another nearby hostel if they are all booked. You'll need to present your passport when checking in.
What to expect during your hostel stay
Community, camaraderie, travel opportunities, games, food, fun — these are all things you can expect to experience during your hostel stay!
Way up there on my "best hostel experiences" list is my stay in Melaka, Malaysia. This was a hostel my friends and I had not booked in advance, opting to show up to the city and ask for some recommendations from other travelers.
Lo and behold, we were pointed in the direction of a unique hostel establishment where you couldn't tell guests apart from staff. Oftentimes, travelers will work the front desk or sign on as cleaning/kitchen staff in return for free room and board. As mentioned earlier, one way to find these work/live/travel opportunities is through Worldpackers. This type of hostel experience creates an incredible sense of "home" and "community." Some travelers had been there for months under this arrangement!
We were quickly welcomed into this community of Malaysian, German, French, Australian, Indian, Swiss, and American hostel-dwellers. After some introductions and mingling everyone went together for dinner at a place frequented by hostel inhabitants. We actually ended up exploring the city with a few of our new roommates the next day!
That is just one experience of many great hostel stays. U.S. hostels aren't that popular (yet), road-trippers still opting for budget motels and building up reward points at chains like the Holiday Inn Express, but in a few cities, you can find them, and when you do it's like discovering a hidden gem!
Take Austin, TX. With sweeping views of Ladybird Lake and a funky, eclectic downtown area, you feel you're stepping into a hostel in some tropical locale as opposed to the Texas wild west. But this desert oasis is no mirage — you'll quench your thirst for live music, travel stories, vintage shopping, and international dishes!
Every hosteler extraordinaire has one memorably bad hostel experience. Mine was in Chinatown, Kuala Lumpur. This poor excuse for a hostel was difficult to find, the rooms were extremely small with no windows (making it difficult to ignore the smoke emitted from my roommate's mouth), and there was no air conditioning. Usually no A/C is expected, but no fans, no windows, and excessive temperatures made it almost unbearable. I say almost, because I stayed. It was one night, and I knew I'd be on to a much better hostel the next day.
This less than ideal hostel experience was my fault — I arrived very late, so I had little choice but to stay, had the last choice of room/bed, and had read no reviews. Learn from my mistake and do your research (or at least ask to see the room on arrival prior to committing).
Also: Work exchanges different kinds of positions.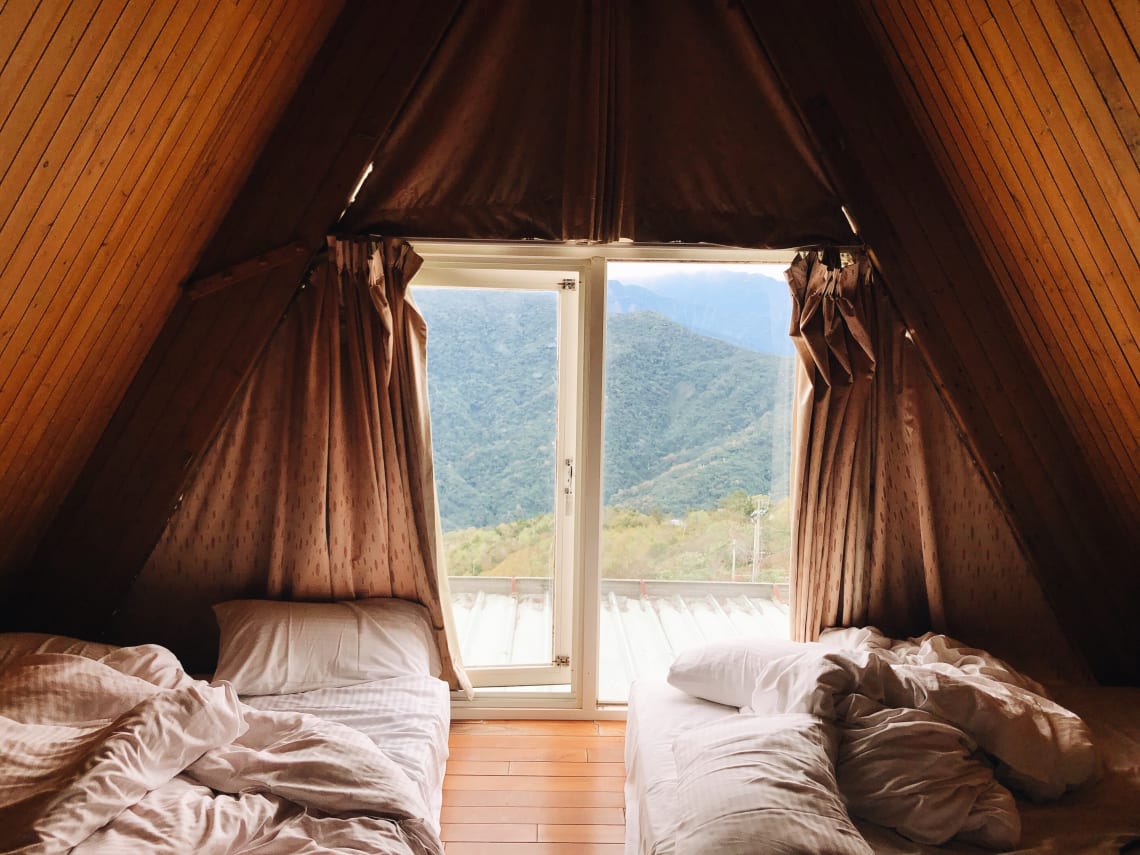 How has hosteling changed the way we travel?
Travel has not always been accessible to youth, to women, to the budget-conscious. Hosteling has made globe-trotting much easier for these groups. Hostels pre-date the online travel apps now popular and are still a great option for those looking to hit the road without spending a fortune.
In addition to being a generally great way to travel on a budget, perks of hostels abroad include access to free, reliable WiFi, communal meals and cooking with free breakfast being common, interaction with other travelers from many different countries, and flexibility in booking and staying.
Hostels often provide day-trips and other experiences that would otherwise be too expensive to book solo or difficult to organize. The local guides and experienced travelers found in hostels abroad are invaluable resources. You could even become one of them by signing up for a hostel work exchange through Worldpackers! Work exchanges are a great way to see the world in a sustainable way and practice responsible travel.
I hope that my advice for staying in hostels in this hostel guide has inspired you to look beyond traditional methods of travel and accommodation. By supporting hostels you'll be supporting local communities and affordable, accessible travel for all!