How to plan a trip with Worldpackers in 15 easy steps
Looking for a complete checklist on how to plan a trip? Check out these 15 steps to help get you on your way.
11min
Planning a trip can sometimes be a dreaded nightmare.
Especially if you're planning on being completely spontaneous, because how can you plan what to pack when you have absolutely no idea where you're going or how long you're going for?
This was the case for me. I decided I was going and that was that! I had seven weeks from the day I confirmed my Worldpackers stay to the day I flew. I HAD to get myself in check.
That's why I put together a list of everything you need to know before a Worldpackers stay. Follow these 15 steps to plan your trip with Worldpackers and you'll be ready in no time.
How to plan a trip
Be clear about your goals
Go find your host at Worldpackers
Find out if you need a visa
Check if your passport is valid
Get travel insurance
Book your flight(s)
Set a budget for food
Set a budget for transportation
Set a budget for city tours and sightseeing
Set a budget for extra expenses
Set a budget for emergencies

Check if you'll need an international travel/credit card

Pack your bag(s)!

Make sure you bring all your documents

Get yourself a travel wallet
First steps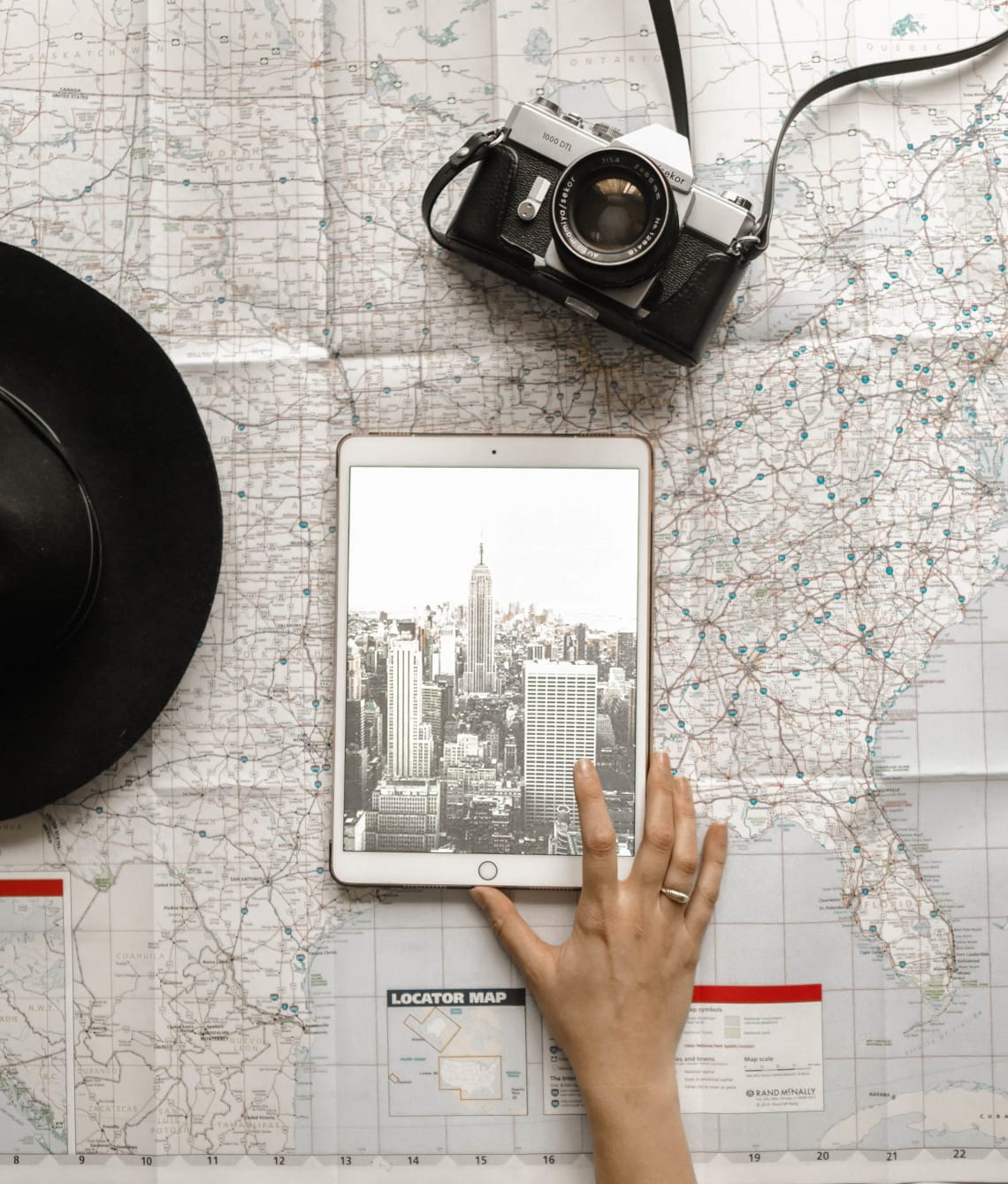 1. Be clear about your goals
Answer the questions listed in the checklist below to get started planning your trip. When you have your answers clear, the rest of your trip's details will fall into place.
What's the purpose of your trip?

Do you have an idea of where you would like to go, how many countries you would like to visit and in what order? Or do you want to commit to a starting point and then see where the world takes you?

Are you going at it alone or with a friend? Do you know your budget?

What kind of Worldpackers exchange would you like to do?

2. Go find your host at Worldpackers
The following are the types of opportunities to travel exchanging your skills for accommodation available through Worldpackers:
Work Exchange: Work in hostel management or housekeeping, run social media accounts, create digital or written content, program or optimize websites, or be a kitchen hand, party promoter, hostel barkeeper... and the list goes on.
Social Impact: Volunteer in NGOs, schools, and social projects.
Eco Program: Help out on eco villages, farms and permaculture projects.
If you haven't put any thought into this yet then I suggest you take a look at all Worldpackers hosts and see what kinds of projects are on offer.
Take into consideration the cost of living in your desired destination and the number of hours you want to work. For example, if you're looking to find a paid job while you're away then a hostel that needs 35 hours a week of volunteer work from you may be a bit much to take on.
Check what's on offer in return from your host. Many hosts offer a variety of free or discounted activities and meals in return for your work. You may find things like free drinks, free bar crawls, free language lessons, free yoga lessons, free surf lessons, and so much more. If your budget is really tight, I recommend finding a host that provides breakfast, lunch, and dinner.
Write down your expectations for your dream trip, and narrow down your host options with your expectations in mind. If you're anything like me and really cannot decide between your top choices for hosts, apply for them all and go with whoever replies first!
If your mind is set on one host, then apply for that one first. If you don't get a response before your application expires (which is usually around three days), then consider that a green light to apply for the others.
I can't stress enough how important it is to research everything about the Worldpackers host you have selected before you apply. Here are some things to consider:
Is the location where you want to be?

If you're going to a city, do you want to be close to bars and clubs or in a quiet neighborhood?

Is it accessible? How close to busses, trains and/or the metro is it?

Will you have access to a bank/ATM and grocery store?
If you arrive late, how much is a taxi or transfer?
If you are out the center

what time does the train/metro finish?



More importantly, remember to read all the reviews they've had from previous fellow world-packers.
Finally, you can also take a look at TripAdvisor or Booking.com and see what previous guests (not volunteers) have said about their stay.
Register with Worldpackers through this link and earn 2% cashback on your bookings with Booking.com! When you are ready to become a member, choose the Plan Pack to earn 4% cashback and other benefits.
*Cashback benefit is limited to USD 200 per booking and you must log in to your Booking.com account to access Cashback.
Travel arrangements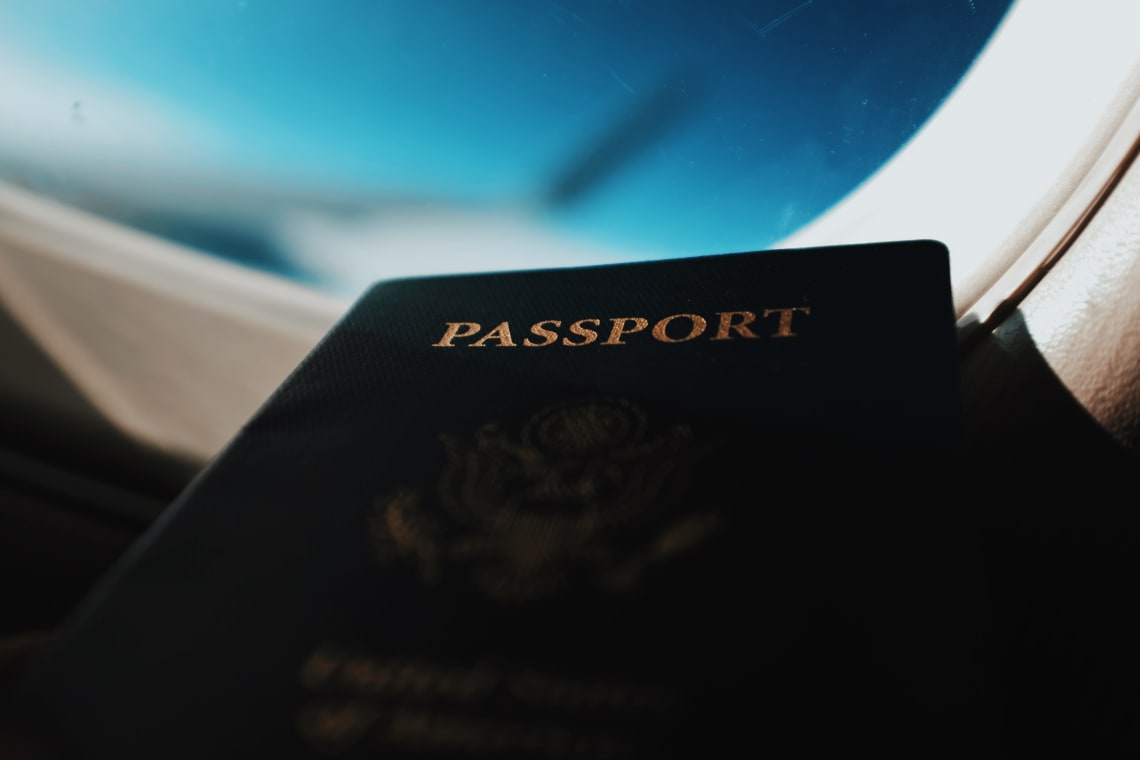 3. Find out if you need a visa
Now that you've narrowed your search down, it's time to get organized.
First and foremost, be sure to check whether or not you will need a visa for the country you are traveling to.
Worldpackers is not responsible for arranging visas for you so make sure this is done in advance as they can take a while to arrive. Also, be sure to have your visa before you book your flights, as airline tickets are typically non-refundable.

4. Check if your passport is valid
Some countries require you to have three to six months left before your passport's expiry date to allow you to fly so be sure to check this before you get travel insurance and book your flights!
5. Get travel insurance
When it comes to travel insurance, it's my opinion that it's worth paying a little more to buy the policy that has a really low excess. I always go for either £0 or £50 excess but never more just in case I ever end up in an emergency and don't have the money to cover the excess. This way, I know that I can always get treatment if I need it.
Depending on where you're going and the length of your stay, buying the policy that has a really low excess could cost you between £30-£200 (maybe even more if you plan to backpack for 18 months or longer). But in my opinion, it's worth it!
6: Book your flight(s)
To find the cheapest flights for where you're heading I would recommend using both Skyscanner and Google flights.
Once you're signed into your Google account, search Google flights for the flight you want. You can then select track prices so you receive emails informing you when the price goes up and down. You can also do this with Skyscanner by clicking the small alarm bell icon.
I usually have set travel alerts for a week or two first to see which day the price is lowest, comparing between both sites. Then I know to book it next time the flight is shown for that price!
There are quite a few flight hacks for ways to find cheap airfare. Do your research and you'll be a pro in no time.
This article might also help you: Adventure planning: the best guide for your backpacking trip.
Setting the budget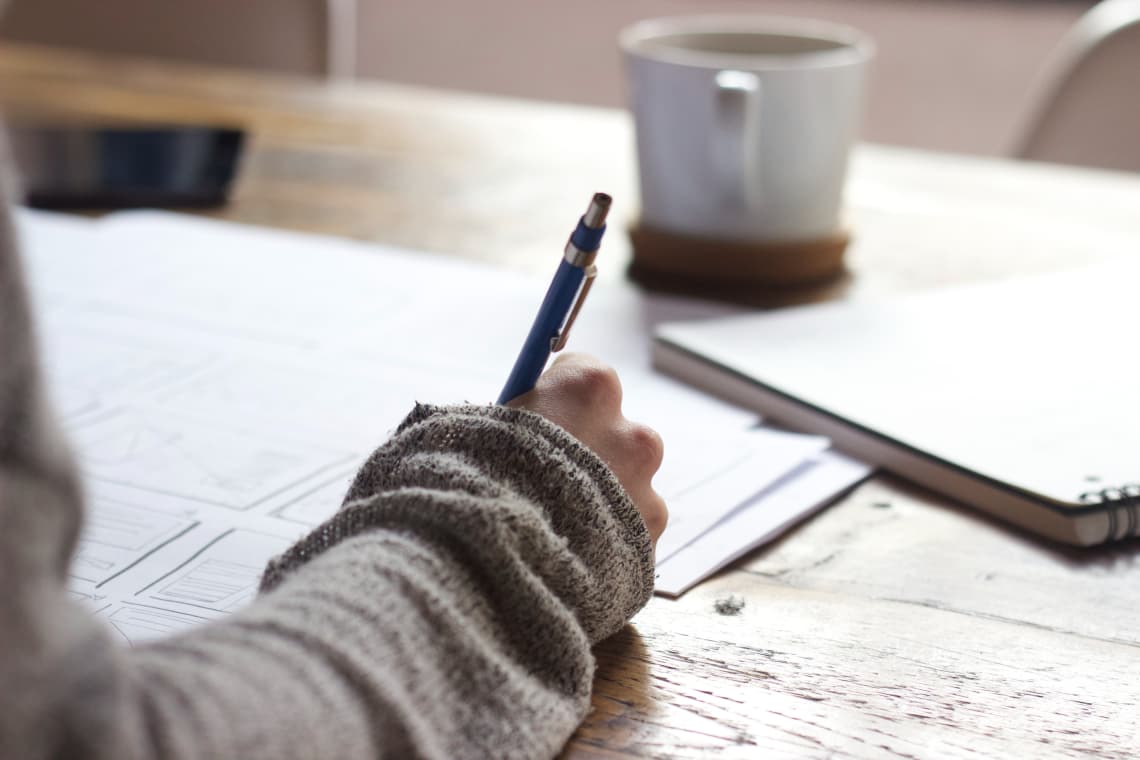 Now your flights are sorted, let's talk about planning your travel budget.
Have you saved for a long time for your trip or are you making a last minute decision to travel and leaving with what money you have?
Budgeting is extremely important either way. Here are a few points to think about when budgeting before you go.
7. Set a budget for food
If you want to travel on a budget, shopping at the supermarket and cooking your own meals will save you a lot of money. You can easily make a meal for €2, as rice and pasta are cheap no matter where you go in the world!
Consider your destination and then do a bit of research regarding the cost of food. If you're traveling to France, you'll need to have a much higher budget for groceries and eating out than you would if you're traveling to Morocco.
8. Set a budget for transportation
How often will you be taking busses or trains, and how much will they cost you? Check out some local sites to try and get a rough idea of how much your transportation needs will cost you.
Do your best to have a solid estimate in advance, but always set aside some extra cash to cover you just in case.
9. Set a budget for city tours and sightseeing
Have you looked into the types of day trips and experiences you'd like to enjoy on your trip? Do you need a day pass or tickets?
If you want to go sightseeing, are there famous monuments or UNESCO World Heritage sites that you want to see? Find out ticket costs in advance and add them to your travel budget!
10. Set a budget for extra expenses
Will you still have bills or direct debits to pay once you've started your journey? How will you manage these? Will these payments come out of your travel budget or will you find a job once you're away? This is definitely something you need to take into consideration when setting the budget for your trip.
Also, don't forget about personal expenses to like toiletries and general day-to-day needs. Ladies, tampons can be pretty expensive in some places so depending on where you're going, it might be worth taking some with you! This goes for other toiletries as well, although if you're going to have a backpack and will be doing a lot of walking then keep these to an absolute minimum. There's no worse feeling than your backpack being too heavy when you've just set off on your journey.
11. Set a budget
for emergencies
I would recommend budgeting for a flight home and other emergencies, even if you already have a return flight booked and have insurance.
If something ever happens or you need to leave straight away then you don't have to worry. I would also keep this in a separate account. "Out of sight, out of mind!"
12. Check if you'll need an international travel/credit card
Bank charges and currency conversion charges add up. A travel card is the best way to avoid these charges. There are many travel cards out there that don't charge foreign transaction fees.
Trust me — those small ATM fees can really add up over time, so getting an international travel card is a great way to save money while traveling!
What to pack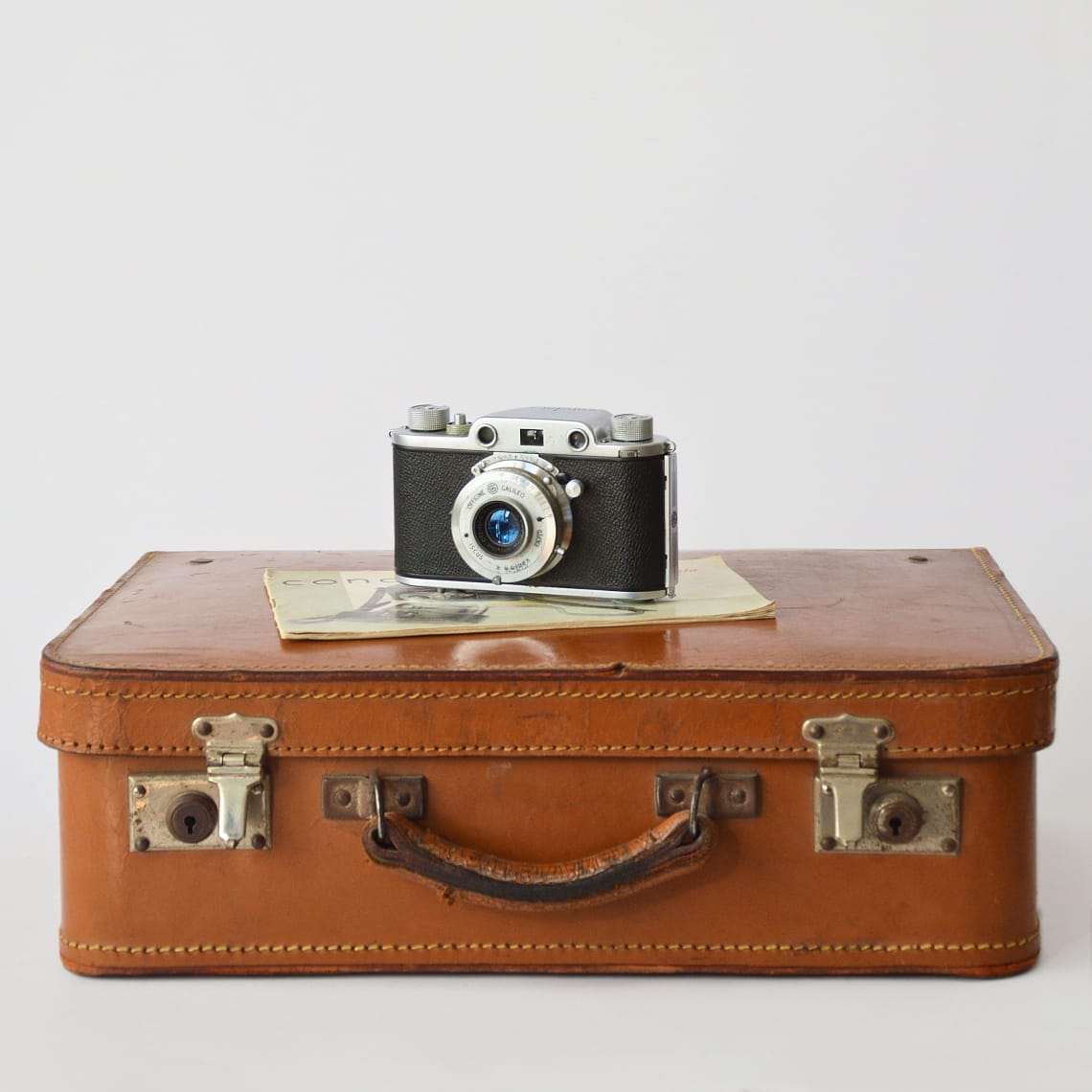 13. Pack your bag(s)!
These are the things I brought for the Worldpackers trip I'm doing right now:
Underwear (socks, pants): x5 of each

Bras: if you're anything like me, x0

Tops/cameos: x3

Jumpers/sweaters: x2

Leggings: x1

Pants: x2

Jeans: x1

Sandals, trainers (sneakers), walking shoes: x1 of each

Dresses (day or evening appropriate): x2

Bikinis: x3 (or 2 pairs of plain/black bottoms with a mix of tops)

Makeup: mascara, highlighter, bronzer, lip color, moisturizer. I'd advise against bringing anything more than that as it's unlikely you'll use a lot of makeup and it's just wasting unnecessary room in your backpack.
If you'll be on the road long term, check out what to pack for long term travel.
I came across an amazing app called Pack Point that helps you pack according to your destination, dates of travel (season), length of stay, and purpose of your trip (business or pleasure). The app basically functions as a free packing list organizer, and even allows you to choose your activities and how often you think you'll do laundry or re-wear things. Once the app has created your packing list, you're able to edit and customize it as you please!
Documentation and keeping track of everything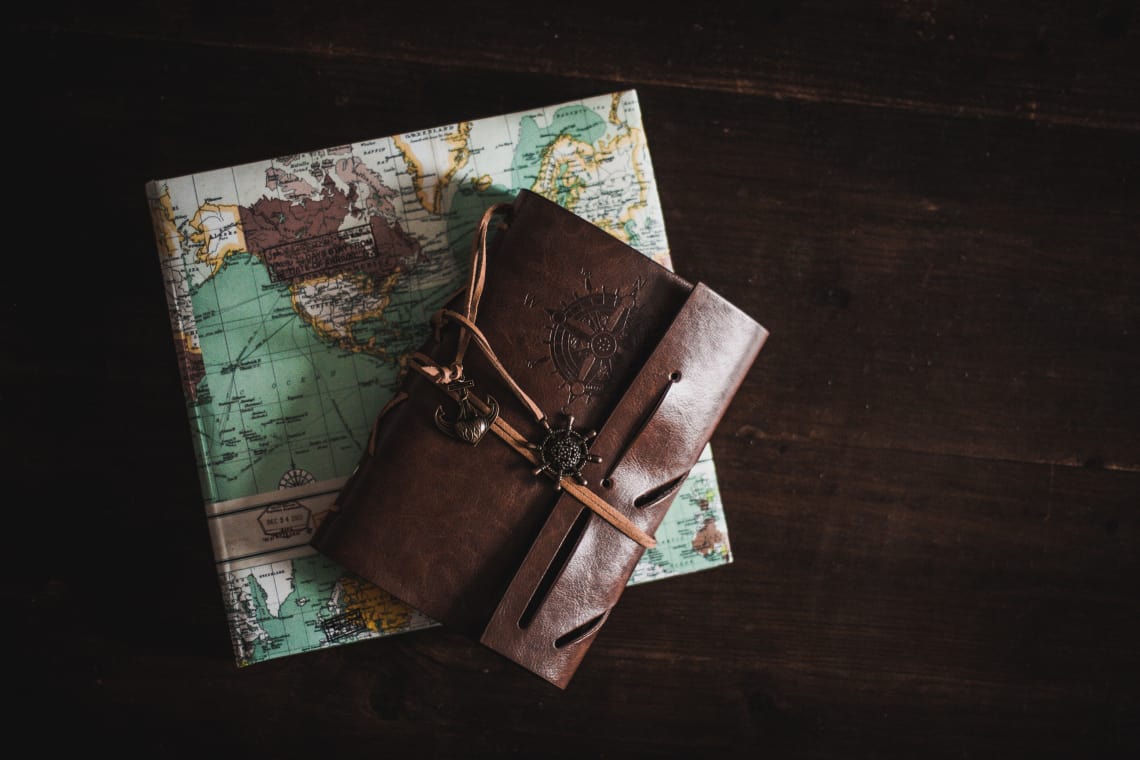 14. Make sure you bring all your documents
The most important part! After all, you won't get very far without these:

Passport
Visa (when needed)
Travel insurance: is your travel insurance easily accessible? I recommend printing a copy of your travel insurance or having a PDF saved in an email folder.
Bank/travel card: Unless I'm in transit between destinations, I never carry more than one bank card with me at a time. I also keep my money in a bank account separate from the bank account connected to my travel card, and just transfer funds to my travel card as and when I need it. This way if I lose or have my travel card stolen, the account holding my money is safe.
Boarding pass/tickets: If you're able to check in for your flight(s) online, then you should save your boarding pass to your phone (either in an app, phone wallet, or email folder). You may also need tickets for your arrangements to get to the airport (bus/train). I store all my itinerary information in an app called Trip It, which automatically saves itineraries the moment you book them. This way, all your travel details are stored in one place and easily accessible!
Proof of savings: Some countries require proof of savings to show you have money for medical emergencies or a way out of the country should you need to leave. You can find this information on a country's official government website. Always check before planning your trip!
Identification: If you have a driver's license or provisional be sure to take it with you on your trip! If you're thinking about renting a car or bike while you're away then you must have your license. If you're not intending to drive and don't have either of the above I would still recommend bringing some other form of ID, even if it means buying a new one before you leave. Believe me, this is a much cheaper and safer option than if you go with only your passport and lose it.

Important: Do not take your passport anywhere to use as an ID, especially if you're going out somewhere drinking or around a lot of people.

15. Get yourself a travel wallet
Before I left to work in Portugal for five months back in 2015, my friend gave me the best and most useful gift I've ever received: a travel wallet!
I cannot stress how useful this has been to me over the years. It has three different compartments, one for money, one for tickets and one for your passport. It saves me so much time searching around for everything when I'm going through airports or stations.
I would strongly advise you to get a travel wallet and keep a paper copy of all your documentation and other important papers... except your bank details.
Leaving life as you know it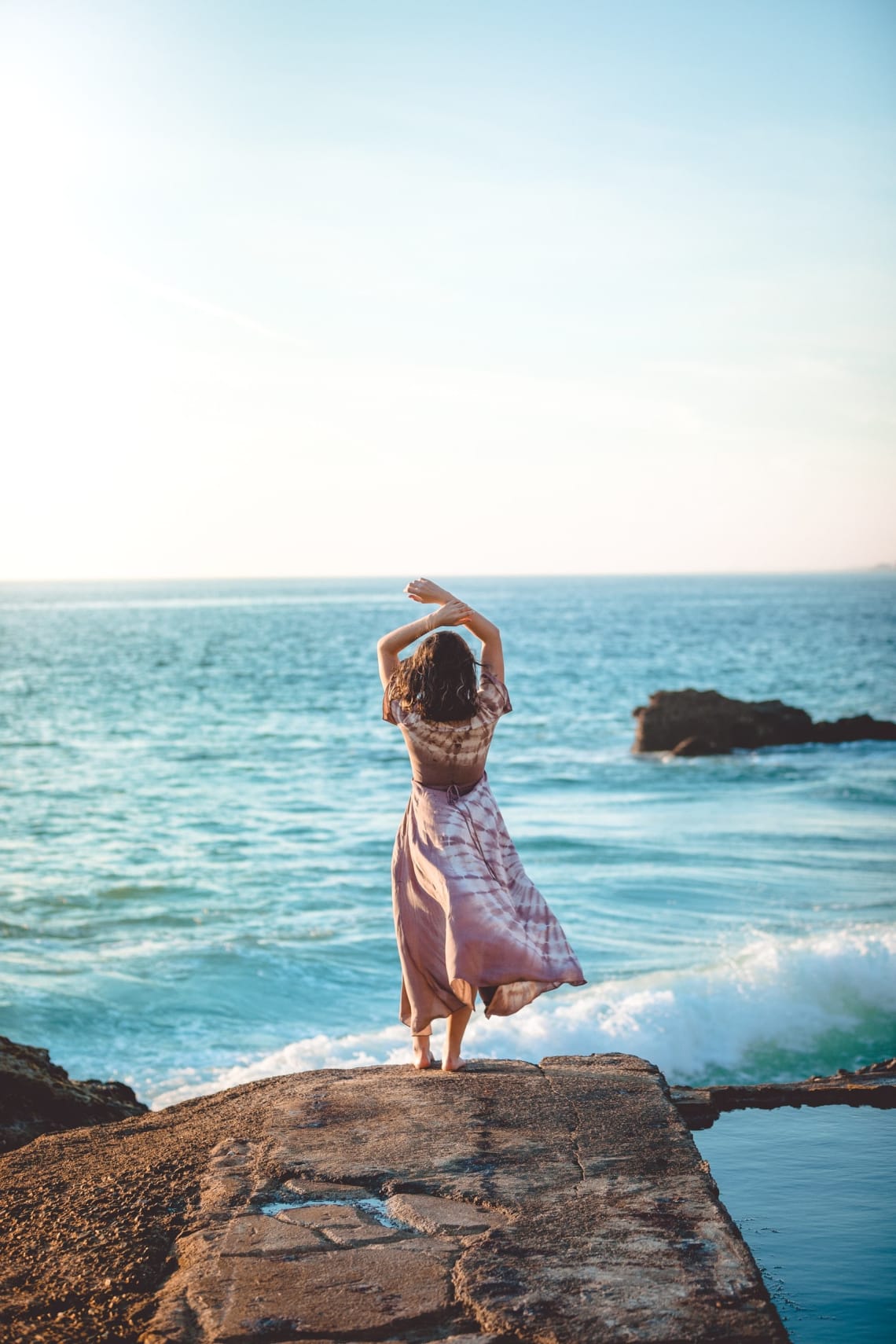 Are you ready to leave your whole life behind and take a leap into the unknown?
Are you ready to miss social events, birthdays and Christmases?
Can you embrace the feeling of having no idea what you will do from one day to another, who you will meet or where you will go?
How do you feel about walking around a city on your own with no idea where you are?
Would you feel lost or alone... or completely free?
For me, traveling is complete freedom. I love walking around a city or sitting on a beach alone looking around knowing that there's not one person around me that knows who I am.
Make sure to carefully consider the questions above before leaving for your trip. Maybe even journal about your thoughts! Travel will change your life, but be prepared for some loneliness and struggle along the way.
How long will you be going away for?
Is this going to be a one way, life-changing trip? Do you have a return ticket?
If you've decided to leave your job for long term travel then make sure you check with your employer how much notice you need you to give.
If you're going without a return ticket then be sure to check what the rules are for that country as some countries require you to have either a return flight or a flight outbound to another country.
I hope these 15 steps have helped you better understand how to plan a trip with Worldpackers. If you like what you've read, need more information, or have any questions then please feel free to message me, I'd love to help!