A guide to music volunteer opportunities around the world
What are music volunteers, how they work, and how to find that kind of opportunity. A guide to some of the best Worldpackers hosts available.
5min
There are so many different ways to volunteer around the world. You can work in a hostel, garden on a permaculture farm, work on website design for a local business, or volunteer with communities in need.
But there are some more unexpected ways to volunteer, one of them being music!
There are actually many music volunteer opportunities around the world where you can share your musical talents and passion with others.
Some people may think that you can only volunteer with a certain skill such as hospitality work, manual labor, or digital media skills. But simply having a knack for music is enough to find volunteer positions around the world.
Music is a universal language. No matter where you come from, or where you are playing, music connects people in an almost magical way.
There are some Worldpackers hosts around the world that are looking for volunteers to come and share their music with the local community. Whether you play an instrument or sing, there are ways to travel the world with your musical skills.
In this article, I'll discuss the nature of music volunteer opportunities and what that actually means. I'll also dive into some of the top Worldpackers hosts who are looking for musical volunteers.
So if you're a musical person who has always wanted to travel the world, this is a great opportunity for you!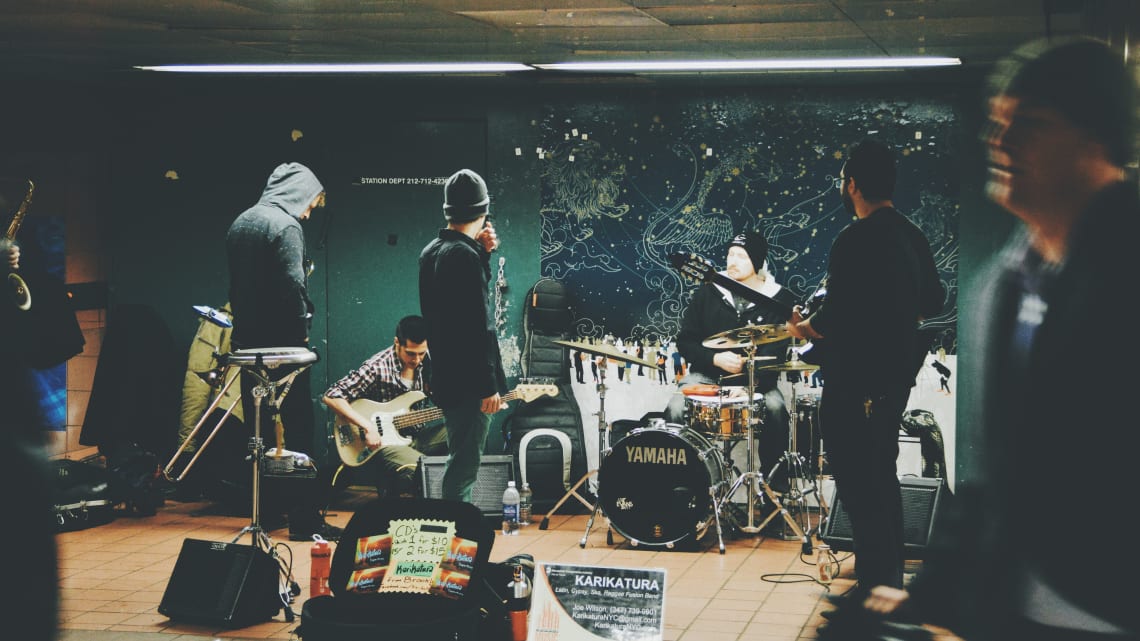 What is volunteering?
First of all, let's discuss the basics of volunteering.
Volunteering is essentially when you donate your own time and efforts to help those in need. Volunteering is generally unpaid, and you can get in touch with local communities and feel a great sense of fulfillment and achievement.
Worldpackers is an online platform that connects travelers with hosts from all over the globe. These hosts will share the type of tasks they need help with, such as reception, child care, animal care, cooking, cleaning, and in this case, music!
When you sign up for Worldpackers, you can find the best hosts for you, and you can directly message them to apply for a volunteer position. Then all that's left is planning your trip!
A huge perk of Worldpackers is that you are technically doing a work exchange. Many volunteer programs require a fee to pay for your accommodation and food.
But usually with Worldpackers, you work in exchange for accommodation. Your hours are roughly 20 per week, and in exchange, you get to enjoy free accommodation and sometimes food and other perks.
So the work is still unpaid, but you get to save lots of money on accommodation while traveling.
Share your music and help a social or work project
So for those of you interested in music volunteer opportunities, you're in luck! There are lots of great ways to share your music abroad while volunteering.
From Europe to Africa to Asia to South America, you can help out a local business by simply providing entertainment for their guests and community.
The most common type of place to volunteer with music is a hostel. Hostels often have a super social, fun environment.
There is usually a common room or bar where all the young, international travelers congregate to chat, exchange ideas and stories, plan future trips, and decompress after a day of sightseeing.
Lots of hostels also host events and gatherings for their guests or for locals as well.
So you can actually stay in a fun, exciting hostel for free in exchange for playing music for the guests! You'll also sometimes get free meals and discounts on parties or tours.
There are also some NGOs around the world that work with groups of local kids. Another way to volunteer abroad with music is simply entertaining the kids with music. An NGO sometimes requires a small daily fee to cover costs of food and accommodation, simply because they are a non-profit organization.
Next in this article, I'll dive into some specific music volunteer opportunities around the world. There are some incredible places around the world where you can volunteer with music!
Music volunteer opportunities around the world
Here are some of the specific music volunteer opportunities that Worldpackers offers. From the Czech Republic and Turkey, to Guatemala and Brazil, you can stay in some gorgeous places and play the music you love for others.
Guatemala
Live in the dense rainforest near Semuc Champey, a lush river and collection of natural swimming pools. Work 30 hours per week playing music and helping with other tasks like bartending or organizing activities.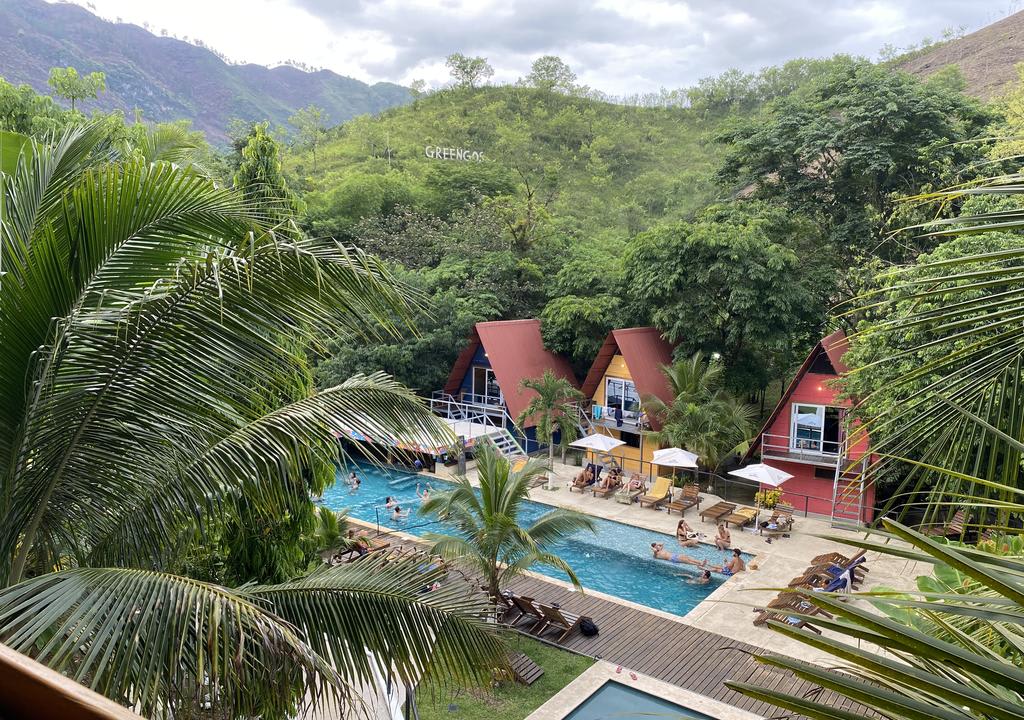 India
Work at a relaxing beach hostel in Goa, India. In exchange for 24 hours per week playing music for the guests, you can enjoy a free stay in a staff dorm and discounts on local food, drinks, and activities.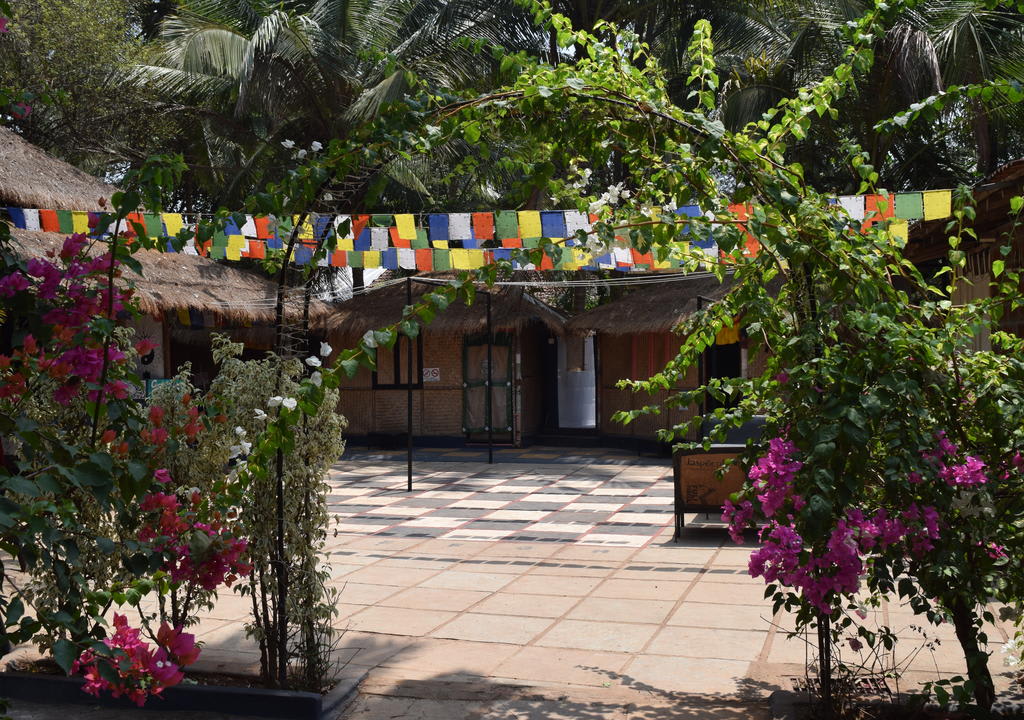 Turkey
Enjoy living in a gorgeous, mountainous area of Turkey and volunteering at this treehouse hostel! You'll work 5 hours per day in varied tasks such as reception, cleaning, painting, and decorating in addition to playing music.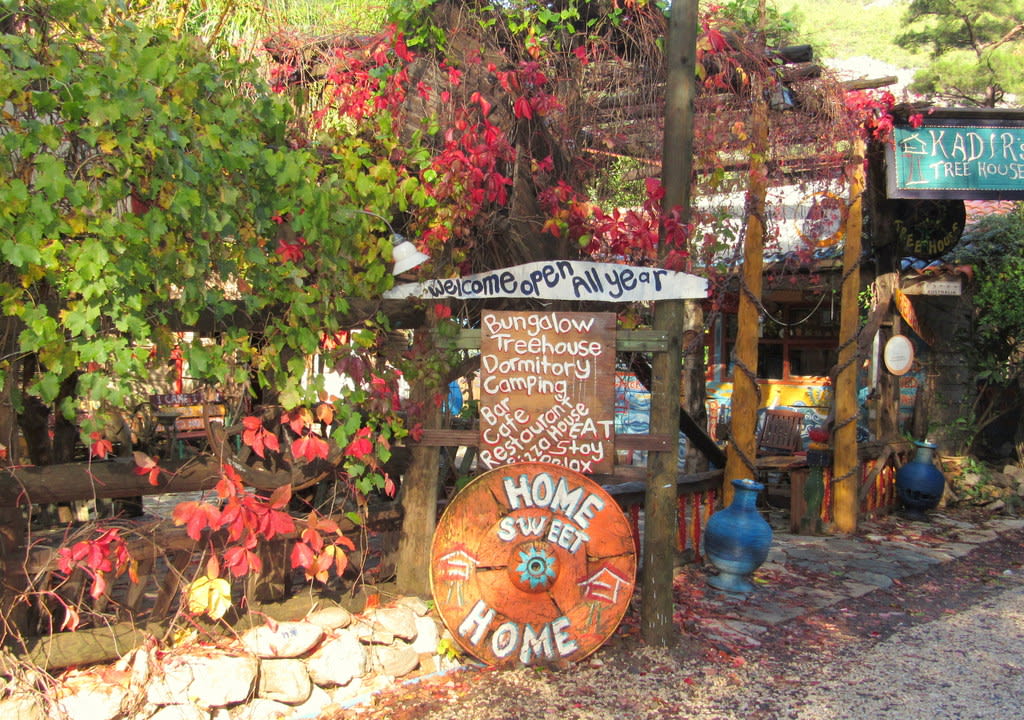 Brazil
For a fun and social volunteering experience, this hostel is the one for you. Located in the heart of Rio De Janeiro in Brazil, they are looking for bartenders and party promoters who can play guitar and show their guests a good time.
Czech Republic
Located right in the majestic city of Prague, this hostel seeks musical volunteers to help with entertaining the guests. Work 25 hours per week in exchange for a free stay in one of Europe's most interesting and beautiful cities.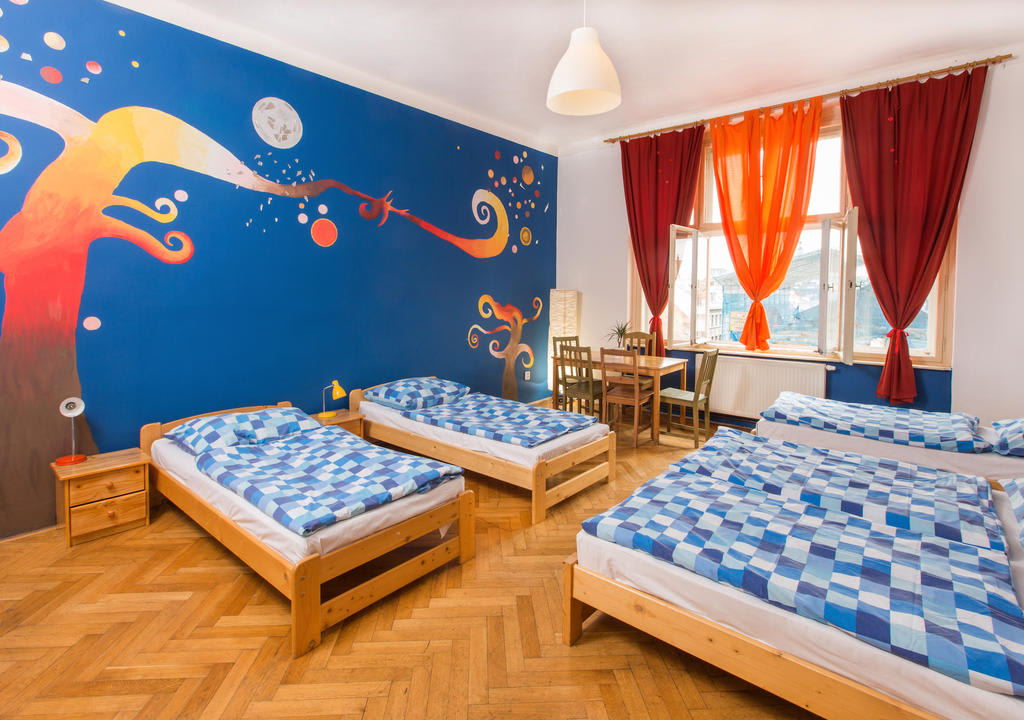 Uganda
For a fulfilling cultural work exchange, consider volunteering at this NGO in Uganda. You'll get to live and learn amongst a vibrant local community and make a social impact. Play music for the kids and help them out with daily activities.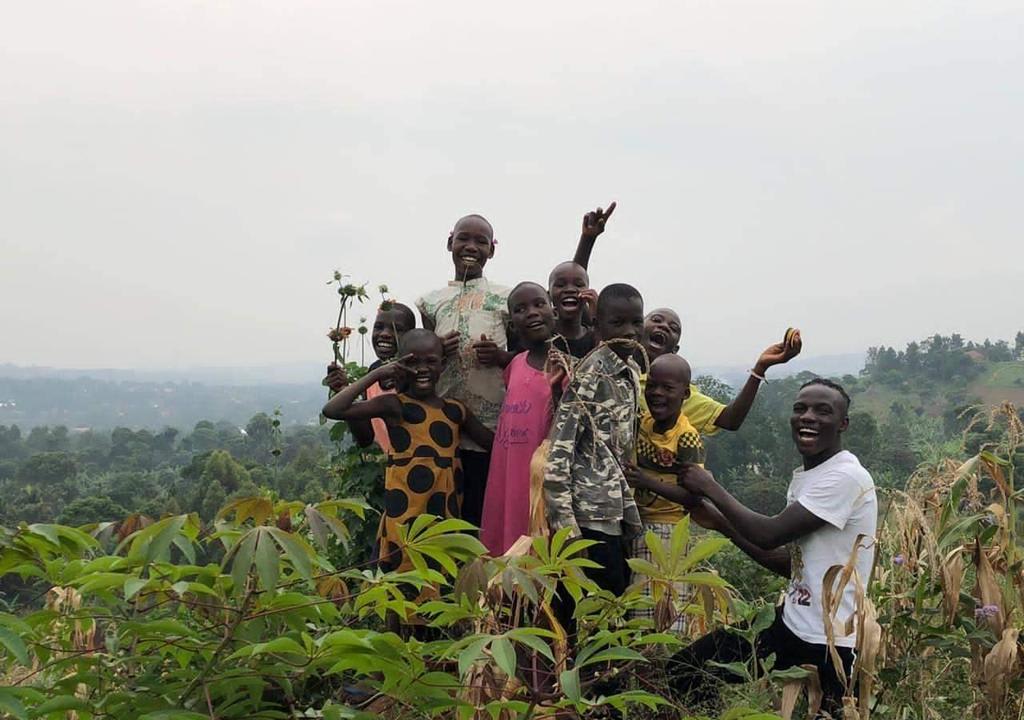 Ecuador
A great way to learn Spanish and experience Latin American culture is working at this hostel in the city of Guayaquil, Ecuador. They are open to accepting volunteers with any useful talents, from music and art to yoga and photography, and more!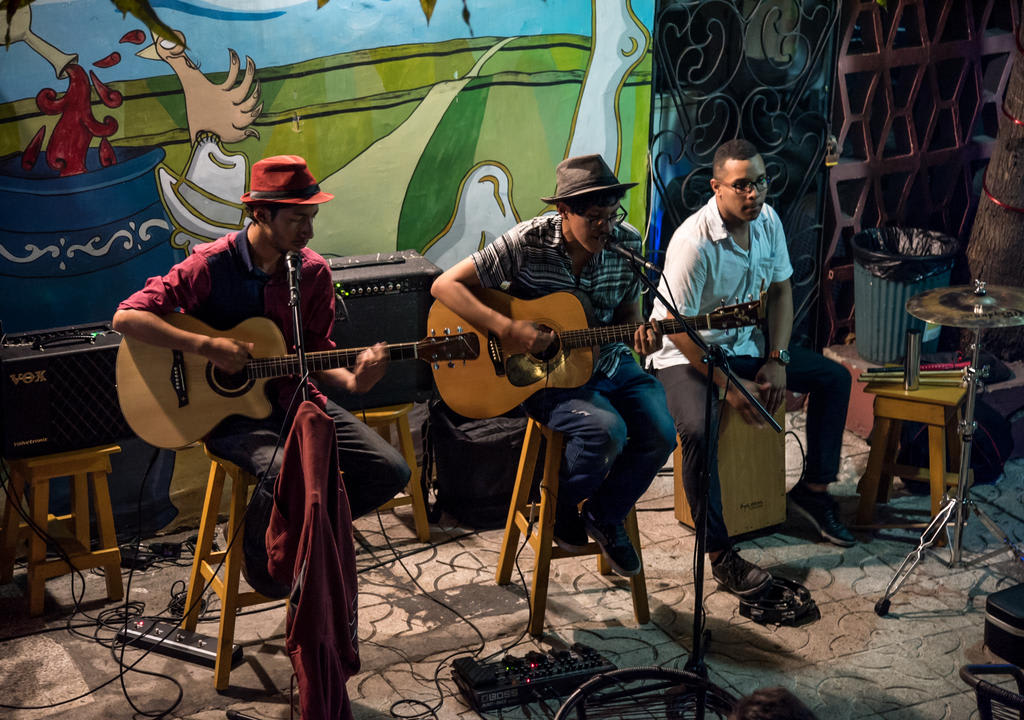 Spain
Experience beautiful Granada in southern Spain by volunteering at this hostel. You can play music for the guests, work in the bar, and organize hostel activities. This is a great way to mingle with and meet lots of other cool travelers in Europe.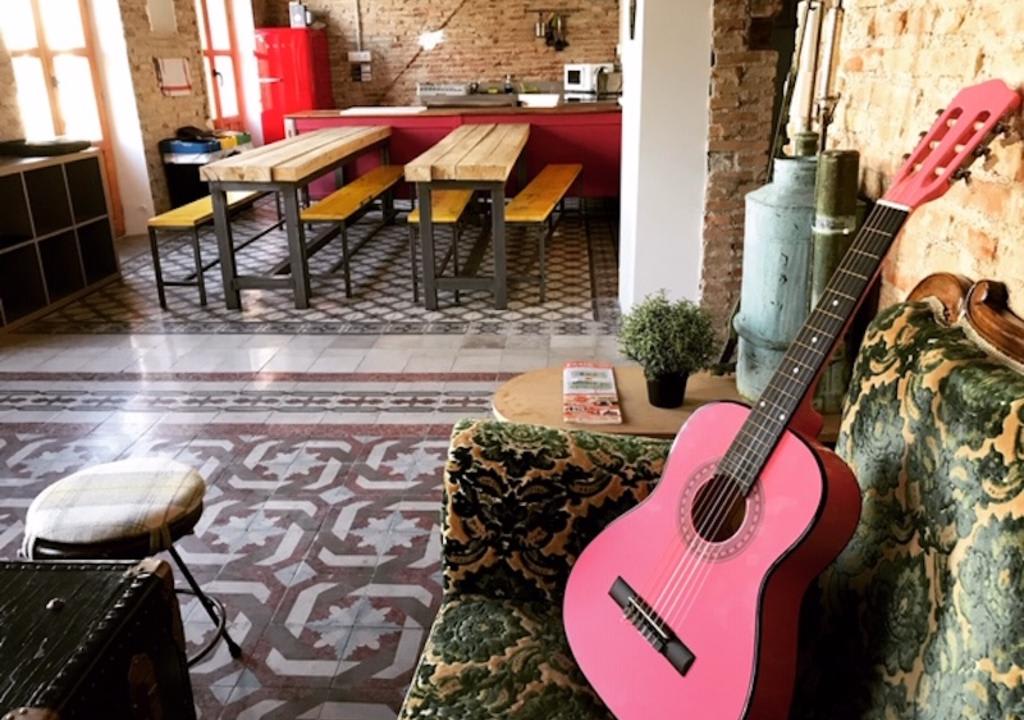 Music Volunteer Opportunities Wrap Up
So there are some examples of where you can volunteer around the world using your music talents! Many of the positions are varied and flexible, so you can try other types of work as well. Just communicate with your hosts so you can work out the best possible work exchange for both of you.
If you're interested in taking your passion for music abroad, join the Worldpackers community and consider doing one of these epic work exchanges! You can subscribe for free until you are ready to become a verified member.