13 must-read books for digital nomads
Whether you are just starting out or planning to make the leap, here are 13 inspirational books to add to your reading list in 2020 for those interested in remote working abroad.
9min
Remote work is having a moment.
From humble beginnings, there are now over five million people living and working around the world as digital nomads.
What's more, as technology advances and travel becomes even more accessible, it's never been easier to convert your 9 to 5 lifestyle into a remote job, allowing you to backpack around the world full-time.
Whether you dream of living on a beach in Thailand, traveling to all 195 countries or simply living out your best life without the stresses of the office, there has never been a better time to pursue your nomad dreams.
Exploring the world has never been easier but a round-the-world trip can still be pretty draining on the finances — especially if you are quitting employment to travel long term.
Of course, with Worldpackers, anyone can volunteer abroad — so you no longer have to choose between work and travel. You can just earn money as you go by working from your laptop.
Sounds pretty good, right? That's what I thought to myself back in the summer of 2016 after reading The Four-Hour Work Week — regularly cited as the book that started the digital nomad trend.
Skip forward to today and I have now been living, working and traveling as a digital nomad for over two years — and I've followed up by initial inspiration with plenty more reading on the subject which has proved invaluable along the way.
So if you are starting out on your path to becoming a digital nomad, here are 13 inspirational books to add to your reading list in 2020 to help you take those first important steps to remote working.
13 must-read digital nomad books
The 4-Hour Work Week
Choose Yourself
Crush It!
The Alchemist
When To Jump
The $100 Startup
The Art of Non-Conformity
Vagabonding
The Moneyless Man
Steal Like An Artist
Remote
The Power of Habit
Atomic Habits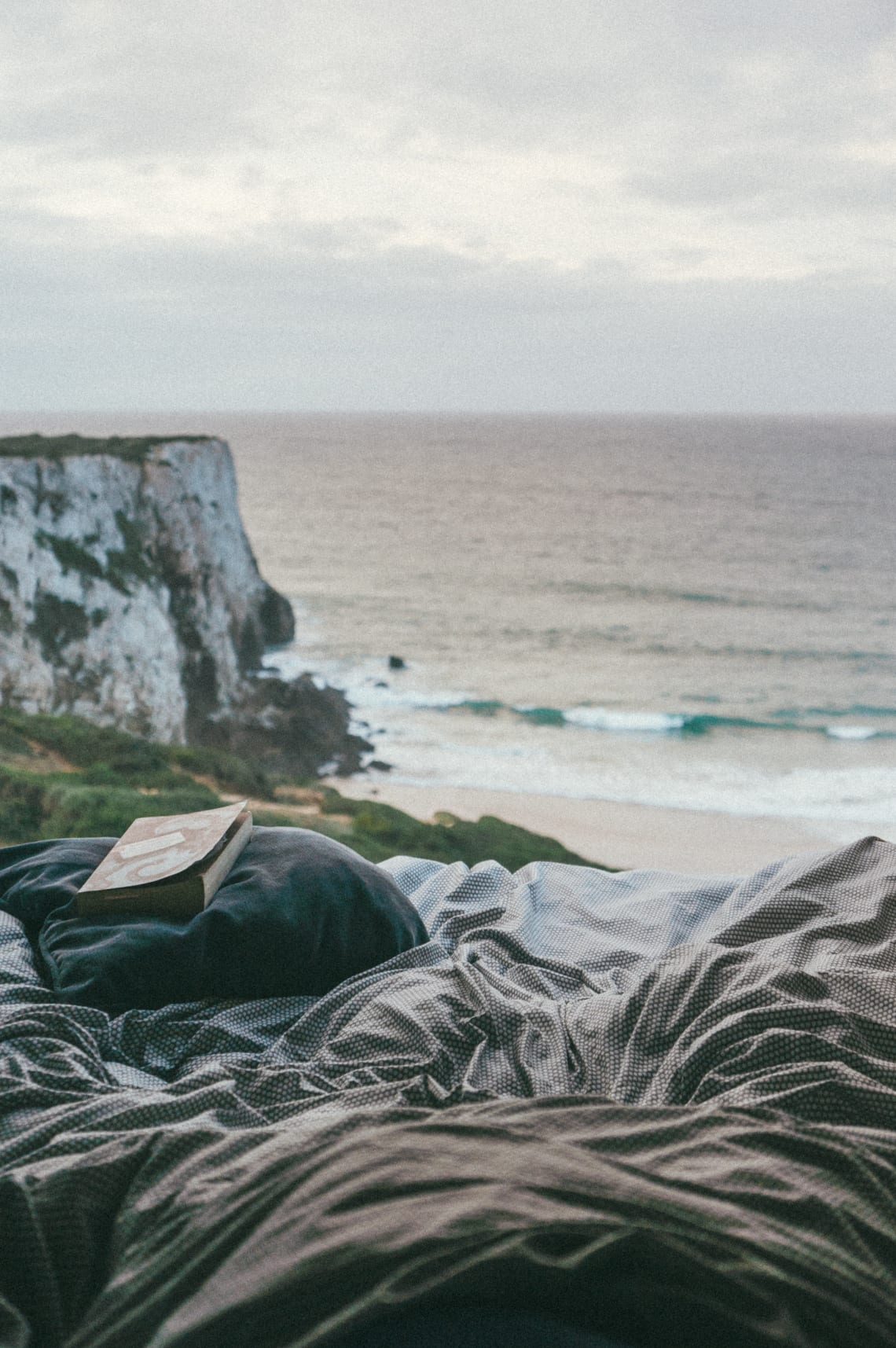 1. The 4-Hour Workweek
The 4-Hour Workweek is probably the most popular book for digital nomads.
Written by Tim Ferris, an entrepreneur and lifestyle guru, the book was one of the first of its kind explaining how to outsource and automate your job using online technology in new and innovative ways.
Ferris talks with passion about the dream of quitting a 9-to-5 and using lifestyle design principles to free up your time for adventure, better health and greater productivity.
Many of the techniques discussed in the book have become staple ideas in the digital nomad community although some, like dropshipping, have faded in relevance recently.
Despite this, what makes the book so great is that Ferris uses real life examples throughout and even offers step by step guides to practical topics such as how to negotiate a remote working arrangement in your current role.
As a guide to digital nomadism, The 4 Hour Workweek is perhaps the obvious place to start.
2. Choose Yourself
Written as a call to arms for those seeking an alternative to corporate life, Choose Yourself by James Altucher is one of those books that is almost guaranteed to change your life.
Altucher speaks from personal experience throughout as someone who has created and sold businesses but also lost huge amounts of money and been deeply depressed in his personal life. In short, this is a book that tells it how it is.
Packed with anecdotes, statistics and creative suggestions, the book explains how the world of work is changing and how building physical, emotional, mental, and spiritual resilience as a solopreneur is a safer approach to your career then climbing a corporate ladder that is quickly disappearing.
As the opening chapter notes: "The world is changing. Markets have crashed. Jobs have disappeared. Industries have been disrupted and are being remade before our eyes" creating an imperative to Choose Yourself rather than a conventional corporate career.
3. Crush It!
Gary Vaynerchuk is a larger than life internet personality best known for his expletive laden podcasts, YouTube videos and life goal of becoming rich enough to buy the New York Jets, his favorite American football team.
Crush It! was Vaynerchuk's first book and manages to pack all of his explosive personality into the written form, helping everyone who needs a little extra motivation to get up and leave your comfort zone in the pursuit of your largest and most fundamental goals.
Light on practical information but heavy on positive inspiration, Crush It! is a great choice for aspiring digital nomads looking to tap into the energy of a bona fide serial entrepreneur who has already walked the same path before you.
Whether you are looking to freelance, transition to remote work, or swap industries Gary will teach you how to structure your decisions as an entrepreneur and start forming the habits and the goals you will need to pursue your digital nomad dreams.
4. The Alchemist
Unlike all the other books in this list The Alchemist by Paolo Coelho is actually fictional.
Published in 1986 as a fable about following your dreams, The Alchemist tells the story of a young shepherd who visualizes buried treasure underneath the Pyramids of Egypt and sets out on an adventure to pursue it.
Written as a spiritual fable and embedded in the language of mystique and esotericism, Coelho's books often divide opinion and many people would hesitate to include this book as it offers little in the way of practical advice to support its central theme that the universe acts to support those who have faith in their goals.
However, it remains one of the best-selling books of all time and has been translated into 80 different languages — testament to its ability to inspire people of all cultures to follow their dreams no matter what.
5. When To Jump
Our next pick takes us from a fictional fable to the practical blueprint of When To Jump.
Written by Michael Lewis, a venture capitalist who decided to become a professional squash player, the book applies an investment banking mindset to the practical problem of making a major life change or career shift.
Speaking from his own personal experience, Michael Lewis lays out his "Jump Curve" which involves four practical steps to address to tackle the inertia, fear and anxiety that come with pursuing the improbable (or unaffordable) dream.
As well as telling his own life story, Michael Lewis also illustrates his approach with a variety of people who have jumped into something new and exciting and never looked back. This makes it an ideal choice for those seeking a little practical advice before considering the decision to become a digital nomad.
6. The $100 Startup
The $100 Startup is perhaps one of the earliest books in the digital nomad genre.
Written by nomad, entrepreneur and author Chris Guillebeau, the book presents 50 case studies of individuals who have created businesses making more than $50,000 from an initial investment of $100 or less.
The book goes a long way to challenging the common misconception that you need a lot of start up capital to launch your own business. By the same token, many of the startup businesses mentioned are deliberately small allowing the business owner to travel and manage their own lifestyle as a priority.
All the people listed used their personal passions and monetized them and the easy to follow guide contains exact income numbers, key mistakes, and crucial insights. As a result, The $100 Startup is an accessible read for pretty much anyone who is considering a move to self-employment.
7. The Art of Non-Conformity
Also written by Chris Guillebeau, The Art of Non-Conformity is a guidebook to challenging common assumptions about work and what constitutes an ideal life.
More philosophical than The $100 Startup, this is a great book to get you thinking about taking your first steps in the digital nomad space, what type of lifestyle you have in mind and the practical things you can do right away to start making that dream become a reality.
One of the key messages of the book is that we typically resist making any change until the pain of making the change is less than the pain of not making the change. Therefore, in order to make a change, we must actually make it painful to start in our comfort zone.
An excellent book to combine with the others mentioned above in this list. The Art of Non-Conformity is the philosophical underpinning behind much of the digital nomad movement and continues to prove relevant for many people making the transition today.
8. Vagabonding
While many digital nomad books talk about business, Vagabonding by Rolf Potts is a book that focuses on the traveling part, explaining how to finance long term travel, adjust to a nomadic lifestyle and cope with the culture shock of making the change.
Written in good humor and with plenty of first person anecdotes, the book invites you to test out a few ideas for yourself and challenge the common misconception that traveling always requires a great deal of money.
This book makes great reading for those who haven't traveled long term before. So if you are planning to travel for three months or longer while working remotely you can learn a great deal as you go along by thumbing through a paperback or scrolling through the ebook version on flights or long distance bus journeys.
9. The Moneyless Man
Taking Vagabonding to the extreme is the incredible tale of British businessman Mark Boyle who undertook a challenge to live entirely without spending money for a full year.
Written during his experience, The Moneyless Man explains how he prepared for and undertook the challenge of living entirely off-grid in a world dependent on finance. From foraging for food to generating his own power, the story explains how to go back to basics and remove yourself from the comforts of modern life.
Mark not only learns ingenious ways to eliminate his bills but also finds out how difficult it is to maintain friendships, relationships and his own health without breaking his self-imposed rules not to spend money for a full year.
All of which makes it an extreme and hilarious guide to saving money for aspiring digital nomads.
10. Steal Like An Artist
Steal Like an Artist is an inspired book about coming up with creative ideas.
Authored by the illustrator Austin Kleon, the book outlines 10 simple rules that run contrary to received wisdom about the nature of creative work from the importance of side projects to the physical form to creative theft and subtraction.
The book is written for anyone and everyone involved in creative work including designers, entrepreneurs, artists and professionals so it's particularly relevant for those stepping into a new role or industry alongside their decision to work as a digital nomad.
11. Remote
Looking at digital nomadism from a different perspective, Remote is considered a handbook for anyone looking to employ remote workers as it shows how employers and employees can increasingly collaborate together from anywhere in the world.
Written by Basecamp founders, Jason Fried and David Heinemeier Hansson, the central premise of the book is that remote working arrangements can actually prove extremely productive and make sense for both parties.
Not only is Remote a good book to recommend to a skeptical employer but it's also a good read for pretty much anyone who is new to the concept of remote employment. After all, if it works for a leading global project management firm then there must be something to it, right?
12. The Power of Habit
Moving from the technical to the personal aspects of working as a digital nomad brings us to The Power Of Habit, one of the best-selling books about how we as humans create, form and retain habits.
First published in 2012, the book has spawned over a decade of research and conversation in the field of habits which has been picked up by the entrepreneur community and is also of importance and interest to digital nomads — most of whom work on a self-employed basis.
From losing weight to saving money, The Power of Habit has a host of practical applications for those entering remote employment for the first time. Not only this, but it is also a good starting point for further literature in the field such as the final book in our list of 13 must-read books for digital nomads.
13. Atomic Habits
Atomic Habits is the most comprehensive and practical guide on how to create good habits, break bad ones, and get one percent better every day.
Written by James Clear, a bodybuilder and habits expert, the book details how small changes to our everyday behaviors can compound over time to make us far healthier, happier, more productive and more successful. Using examples from ancient history to olympic cycling, the book covers a great deal of ground and is extremely precise on why we often fail to maintain good habits and what we can do to improve our odds.
It would be difficult to find a more actionable book on the subject of habits and improvement.
So if you're having trouble changing your habits and you feel this might hold you back from embracing a digital nomad lifestyle, this is the book that will help you along your path.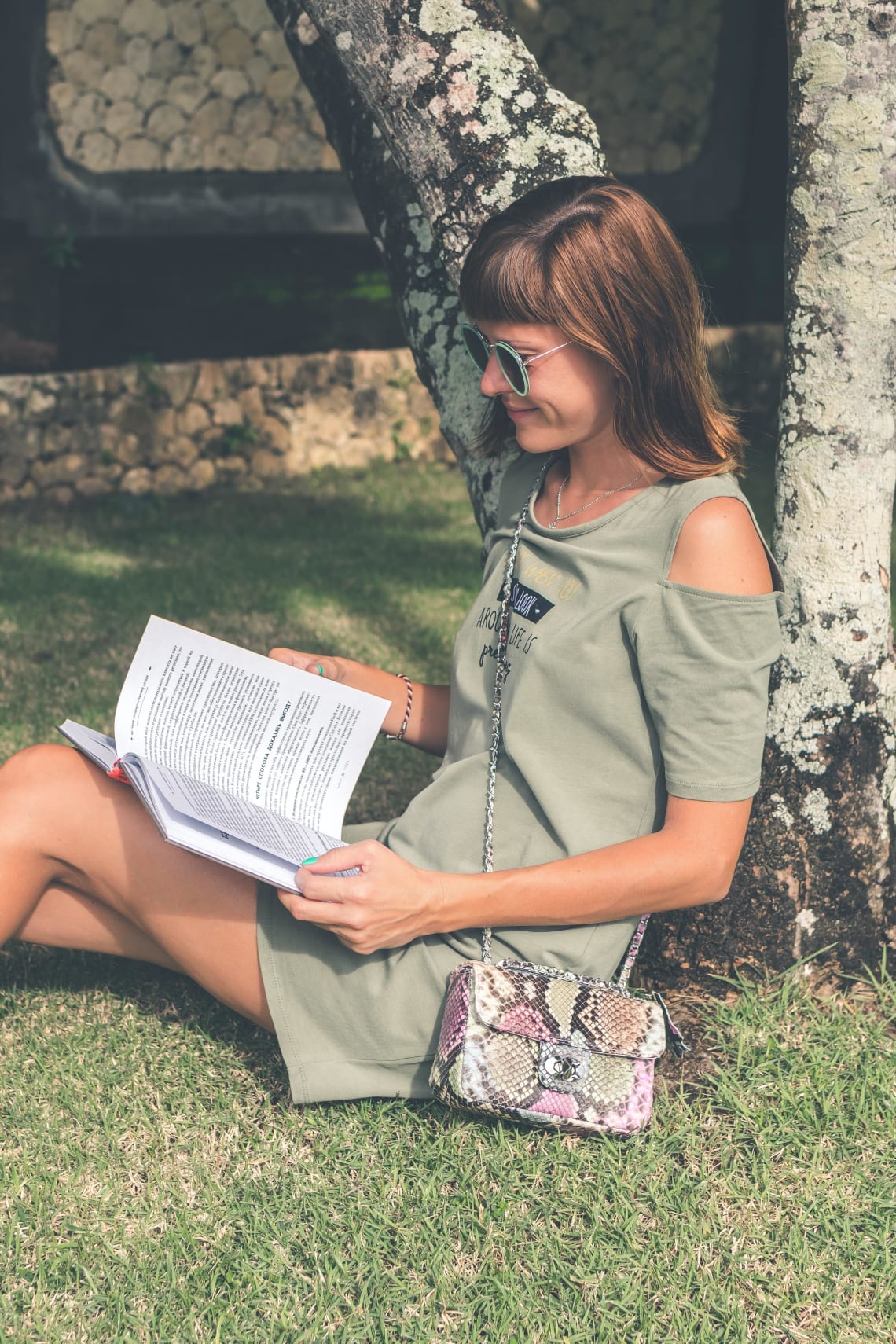 Happy reading!