How a 2-month Worldpackers exchange in Ireland became a yearlong adventure
I arrived to Portrush Holiday Hostel as a Worldpackers volunteer and I left as part of a new family. Read all about my experience doing a work exchange and traveling in Ireland.
6min
For me, traveling had always been a priceless experience. Unfortunately, my wallet disagreed.
The night I impulsively bought a one-way ticket to the UK, I never stopped to think how was I going to cover the expenses of a whole year backpacking around Europe. I knew I didn't have enough foreign friends who could let me crash on their couches, and I even if I opted to stay in dodgy 18-bed hostel dorm rooms and read every UK travel guide and article on the internet about how to travel Europe on a budget, my bank account still would not be able to pay for 365 nights.
I was resigned to spend some sleepless nights on airport benches and survive exclusively on instant ramen when a friend told me about a work exchange program called Worldpackers.
This was a new website that connected travelers with hostels, B&B's, and even organic farms around the world. The travelers had to work a few hours per week and, in exchange, they got free accommodation and a chance to live like a local in some of the world's most incredible destinations.
After setting up a profile, I started sending messages to different hosts in the United Kingdom with very little luck. I was beginning to think I would have to go back to my ramen plan when I received a message from Philip.
Philip and his wife Colette owned a family hostel in a small village in Northern Ireland, and they were looking for someone who could help them during the winter. I had already visited Scotland and England during my college years, and after reading the ultimate Ireland travel guide, I thought the Emerald Isle was a perfect destination for my European adventure.
I began chatting with Philip to find out more about the work abroad program in Ireland. He told me I would help around the hostel twenty hours a week and I would have one day off. He and Colette would give me free breakfast and dinner every day, and I would have to share a room with another volunteer.
It sounded like a pretty good deal. However, there was a catch: if I wanted to work and travel in Ireland, I would have to stay for at least two months. Not all the hostels have this restriction, but Philip insisted that it would take him at least a month to train me before I could manage the daily tasks.
In the beginning, I wasn't very fond of the idea. I was planning on staying in Ireland just for a few weeks before continuing my trip, but having two meals and a place to stay for free was too good of an opportunity to miss.
I messaged Philip to accept his offer, before letting him know I would go to Ireland in October and work for him until the end of the year.
Also you may like: Work exchanges: what kinds of positions are there?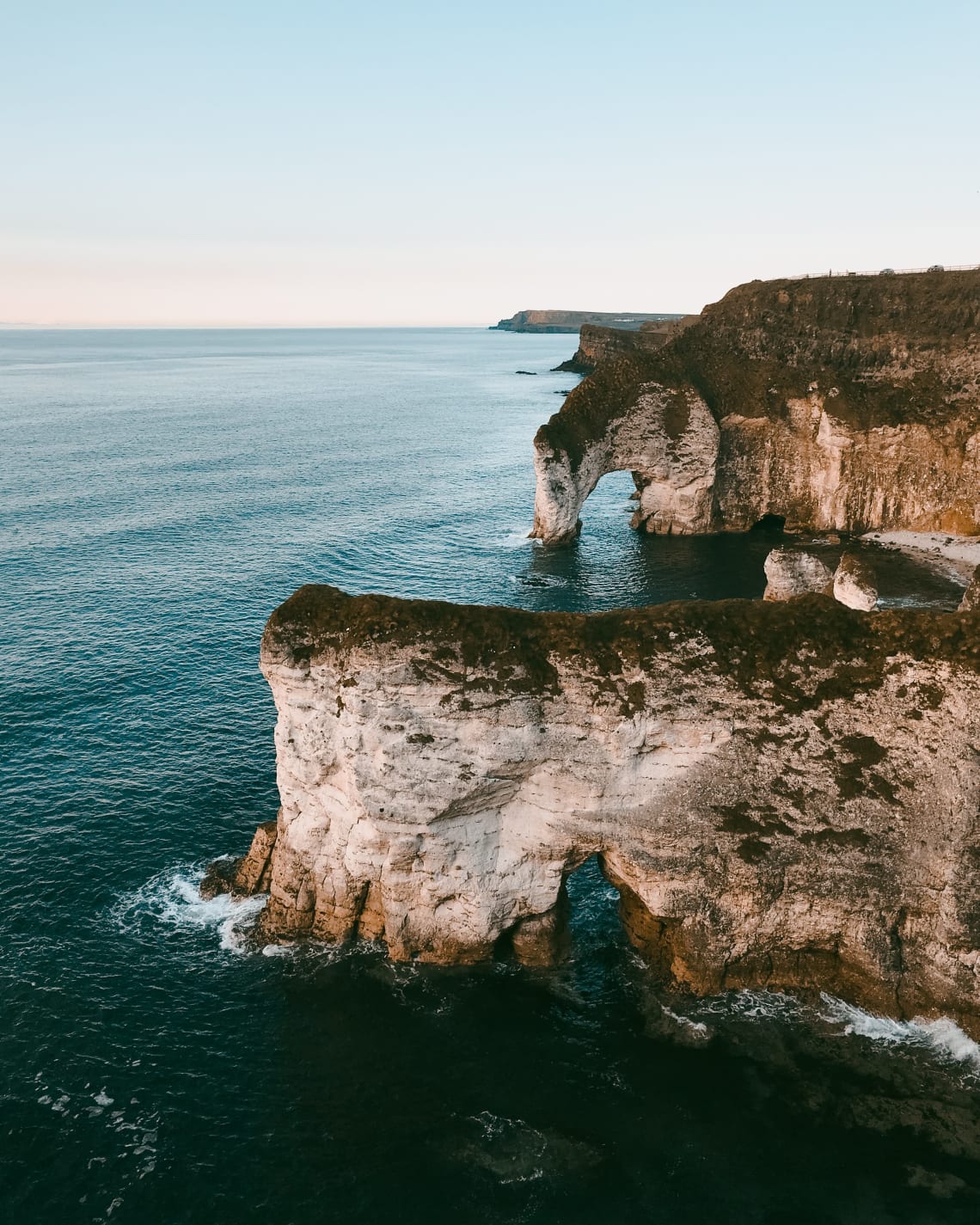 Work exchange in Ireland: two months that became a year-long adventure
A couple of months later, I arrived at Belfast's International Airport, excited but uncertain about what would wait for me in my work abroad program in Ireland. Philip and Colette's hostel was in a place called Portrush, just two hours away from the capital. Following my hosts' instructions, I took a train from Great Victoria Station and arrived at my destination around noon.
Portrush was exactly as Philip had described: a small coastal town full of charm. The tiny shops were decorated with seashells and fishing nets, and the cobbled streets were lovely to look at, but horrible to walk by while dragging a huge suitcase behind me.
Luckily, it wasn't hard to find the Portrush Holiday Hostel. The tall and narrow building seemed serious on the outside, but its interior hid a colorful and quirky vibe that made me feel at home immediately. The place had only twelve rooms at the time, as well as a communal kitchen and a TV lounge.
My dorm was on the third floor. I got the top bunk bed while a French girl called Violaine got the bottom one. She barely spoke a word of English, but we soon found a way to communicate using a mix of body gestures, Spanish and French.
Philip and Colette welcomed us with a fish and chips dinner and a bottle of red wine. Afterward, my new boss gave me my schedule and asked me to meet him at the reception the next morning. I was prepared to clean bathrooms and make beds, but I found out he had other plans in mind.
He had read that I knew a thing or two about social media and graphic design, so he wanted me to help him with the hostel's digital marketing strategy. I couldn't have been happier about it.
Unexpectedly, my work exchange in Ireland had also turned into a chance to gain professional experience.
After just a couple of weeks in Portrush, I found myself in love with the place. The hostel was right between the East Strand Beach and a hill called Ramore Head, which was perfect for morning hikes. There were many cute cafés and teashops around town, and big cities like Derry and Belfast were just a train ride away.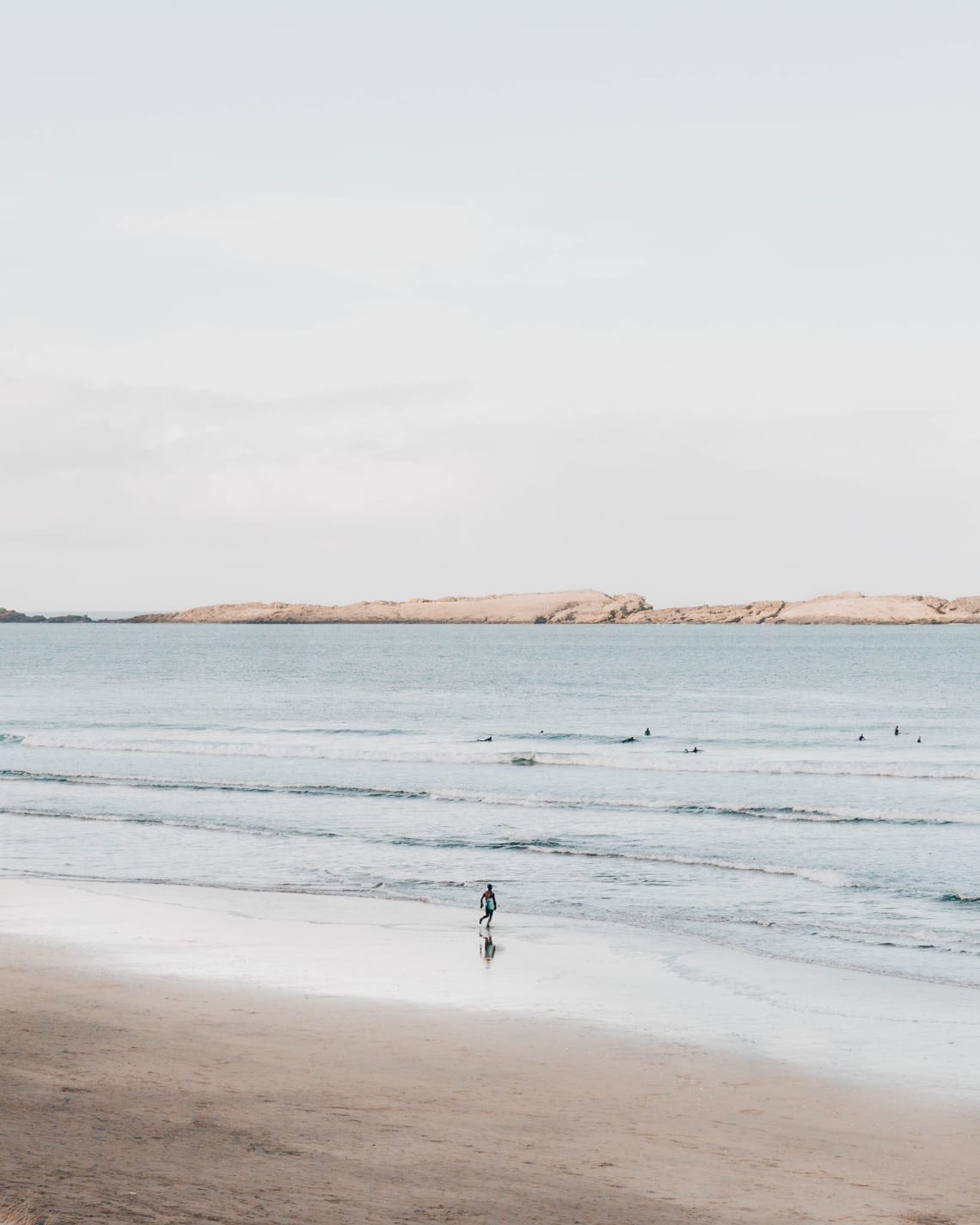 Colette fed us every night with the best Irish food I have ever tasted. She also baked Baileys cheesecakes and lit a fire every time the weather was bad (which, being Ireland, happened pretty often). Likewise, whenever Philip felt like celebrating something, he would take Violaine and me to the seafood restaurant around the corner and made us toast in our native languages with a glass of gin and tonic.
December was quickly approaching when I realized that, even though I had been reluctant to stay in Ireland for so long, I did not feel particularly inclined to leave. But what surprised me the most was that Philip and Colette felt the same way. They knew I had plans to spend Christmas in Barcelona, but they asked me if I would consider returning to work in Ireland at the beginning of next year.
I accepted without even thinking about it.
Against all the odds, I went back to Portrush Holiday Hostel three more times, which meant that I not only stayed for two years in Europe instead of one, but I also spent more than eleven months in the work abroad program in Ireland.
After Violaine left, I shared my room with girls from the Netherlands, Germany, Spain, Brazil, and even Mexico. And even though I did cover all the tourist spots like the Dark Hedges, Giant's Causeway, and the Titanic Museum, I also started exploring off beaten path experiences: I hiked in the middle of the night to see the Northern Lights, I jumped off an Irish cliff, and I dressed up as a witch for Derry's annual Halloween celebration.
However, the most valuable part of my time in Northern Ireland did not come from Instagrammable experiences, but the little things that made me feel like a local.
I enjoyed saying hello to the postman every morning or finding out that the coffee shop barista knew my regular order. I learned a couple of traditional Irish songs and sang them along every Thursday night at the pub, and I even started using some local slang in my day-to-day vocabulary. I had tea and biscuits with Philip's mother, learned to bake soda bread and, even ended up liking Irish breakfast. Although I always added a splash of hot sauce to it.
Yes, my work in Ireland program did not turn out exactly as I planned. However, I think that was exactly the reason that made it even better. I went to Portrush looking for a new experience, and I came back with new best friends, an adoptive family, and a second home.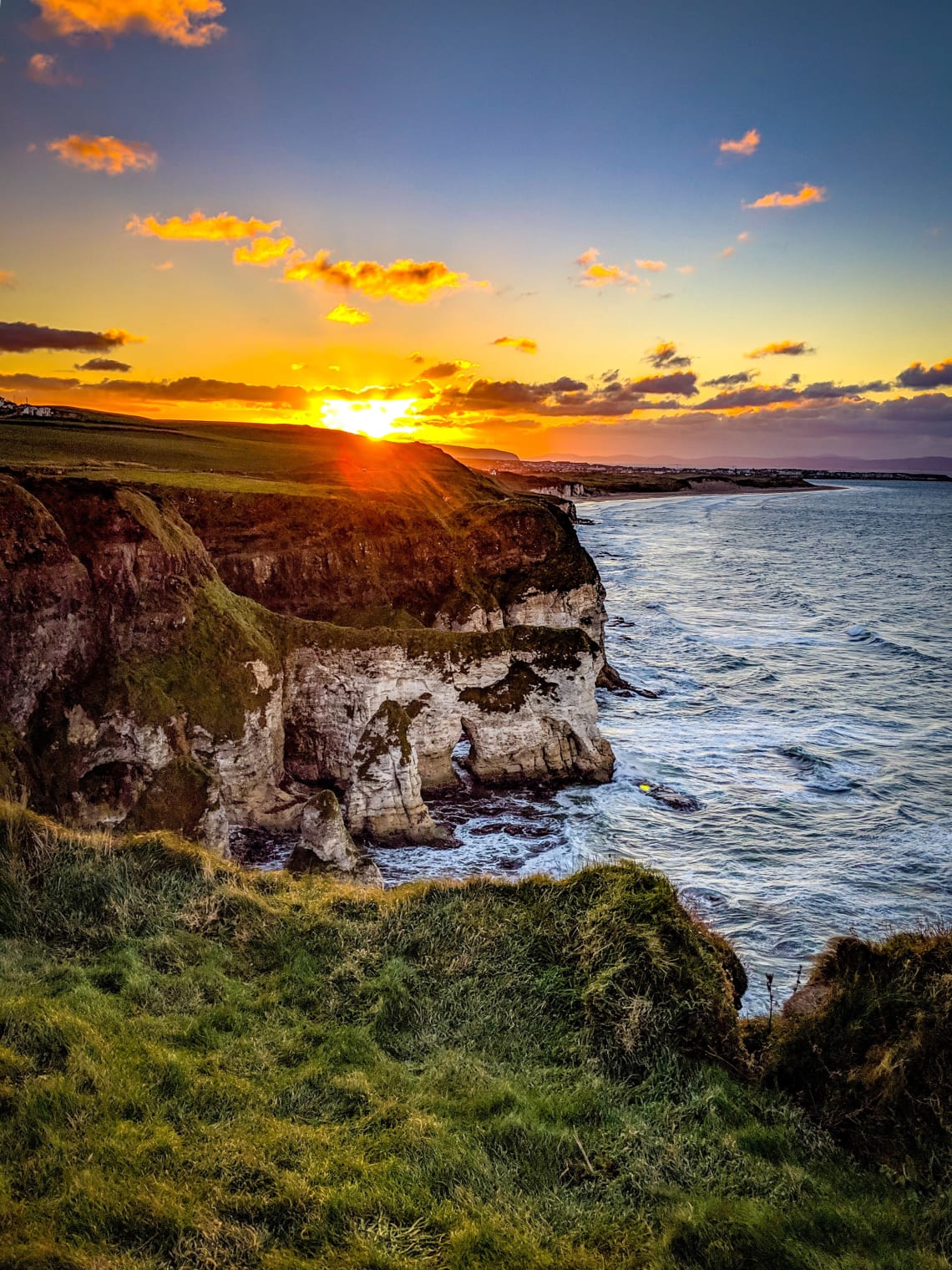 I had more experiences with Worlpackers after my work abroad program in Ireland, all of them memorable in their own way. But, up to this day, I still keep in touch with Philip and Colette and wait for the day when I can drag my suitcase around Portrush's cobbled street again and enjoy another slice of Baileys cheesecake by the fire.