The best travel apps for the techy traveler
Exploring the world has never been easier, or more fun! Check out the best travel apps to download to prepare for your next trip and have the most ultimate experience yet!
9min
Like the invention of the sextant and magnetic compass, improvements to technology and travel applications for mobile devices are making the world a more navigable place. They're revolutionizing the way people travel, communicate while abroad, and record their experiences.
With WIFI becoming increasingly available in even the remotest areas of the world, the hottest new apps are those pertaining to travel. The best travel apps are those that enable easy, almost effortless bookings, international texting, photo sharing, and translating.
Whether you want to save time and money in Europe or travel the world full time a digital nomad, here are 15 of the best travel apps that you should download now to take your trip to the next level. Go on, take out your phone!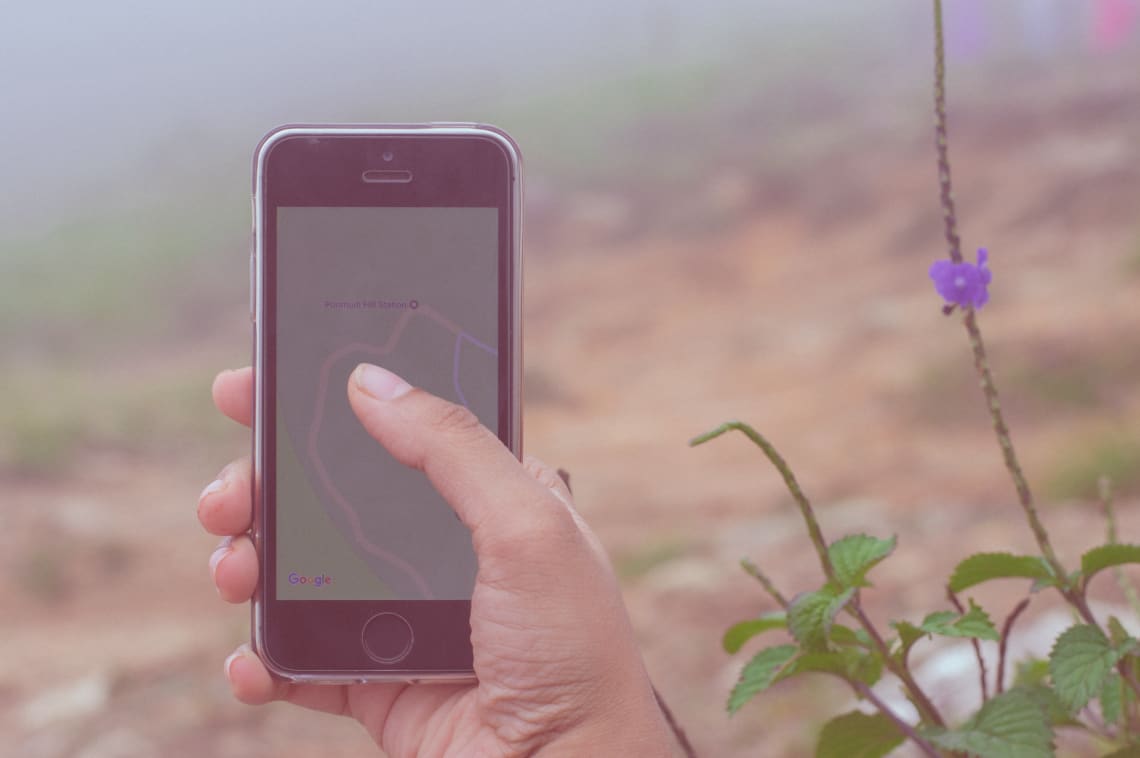 The best travel apps for the techy traveler
Before jet-setting off to some foreign land, think about why you are going there. Why not make your travel meaningful, for you and for others? Download the Worldpackers mobile app (it takes all of five seconds) and try to pry your eyes away from all of the incredible opportunities listed. You could be volunteering at an archeological site in Peru, developing community projects in Tanzania, or working with kids in Cambodia in just a few short weeks!
This has to be my favorite travel app. For all you dreamers out there, this app allows you to choose multiple destinations and dates and will monitor flight prices, alerting you when to buy. I've found international flights for as little as $200 roundtrip! Plus, Hopper is completely free to use, unlike some other fare comparison apps that have started to charge a monthly subscription fee (Fareness, cough, cough).
An oldie but goodie. Kayak is a great iOS travel app as it is incredibly user friendly. If you're not sure where you want to go, they have an "explore the world" feature, where you can view flights from your departure airport for your proposed date range and/or budget — cool, right?
The Kayak travel app also allows you to keep track of all of your reservations and itineraries — having them in one place is not only convenient, it also gives you the ability to view them offline. Traveling with a buddy? You can share travel details with them via the app.
Last but not least, you can measure your bag using some impressive new technology to ensure it will meet your chosen airline's requirements. Welcome to the future of travel apps!
From a cliff-side villa in Ireland called the "Crow's Nest" to a high-rise apartment in New York City, Airbnb has allowed me to stay in some incredible places. In Napa, California my Airbnb host greeted us with a bottle of wine and recommendations for what to do that day. The super-hosts on the app are usually willing to go the extra mile, all for a price at or below the going hotel rate.
You'll also be able to see reviews from other travelers, and message your hosts in advance with any questions or concerns. If you've never used the Airbnb app before, I'd encourage you to give it a try! There are options for every type of traveler, from those willing to share a bathroom to those wanting a private deck to sunbathe.
Uber has become synonymous with ride-sharing and it's still top of the charts when it comes to affordable, fast transportation. There are similar great travel apps out there for the techy traveler including Lyft, Grab, Juno — the list goes on!
Depending on where in the world you are going, you'll want to download the ride-sharing app that applies. Many larger cities have an Uber presence, but you may want to have a back-up, including motorbike and scooter options.
On a recent trip to San Diego, I found the best way to get around was by using Bird scooters. Simply download the app with a photo of your license, and off you zoom! Similar apps can be downloaded for bike travel, increasingly popular in cities worldwide.
With the Kayak app, you can sign up for alerts about your flights, in case there is a delay or cancellation. However, there are flight tracking apps out there that are more accurate and can get you up to date information faster.
FlightAware and FlightStats are two great travel apps that every frequent flyer should download right now. FlightAware has saved me from many hours in an airport, alerting me of last-minute gate changes and outright cancellations before my airline got around to it.
FlightStats is for the nerd in every traveler wanting to see the real-time map view of where your plane is. The great thing about this app is it automatically saves the flights you've viewed, so you don't have to reenter the flight information for updates.
As a kid I remember looking at maps — pulling them out of the glove compartment and tracking a red highway line to our destination. As a teenager, I remember printing out a MapQuest search and reading the directions out loud to whoever was driving. If you had to both drive and read the MapQuest instructions, you were in for quite a trip.
In this glorious age of GPS, the days of MapQuest are gone... unless you're traveling without access to WIFI, God help you! Travel apps like Google Maps provide driving, walking, and transit directions.
Maps.me is particularly fantastic if you know you won't have data or regular WIFI access. Maps.me allows you to download a city or country map while connected to WIFI, and then use it later to search and navigate completely offline!
Planning a trip to a large, maybe intimidating city? Don't know the local language? The amazing travel app Citymapper may be your best bet. It will show you subway, ferry, bus, train, and even Citibike routes to your destination and give you any service alerts.
Take it from a New Yorker, knowing multiple ways to get anywhere is how you survive and thrive in a concrete jungle.
If you're like me, you probably always end up regretting packing one thing, and not packing another. One of the great travel apps out there is PackPoint, which not only tells you what to pack, but factors in the weather when doing so!
You can also share your packing list with fellow travelers. Traveling for a conference? With a child? PackPoint takes all of these things into consideration when creating your custom packing list, making it one of the best travel apps out there.
XE Currency Converter is available as an app for Android, iPhone, and even Alexa devices! This is a good travel app to have at your disposal when traveling where your home currency won't be accepted.
I've been in many a situation where I've overpaid, or not been prepared with enough local currency to purchase the item I wanted. This travel app makes life abroad a breeze, and you can even dive deeper into currency and exchange rates by reading the blogs and charts available.
Another feature is the ability to track exchange rates and get alerts when they fluctuate. As many techy travelers out there know, knowledge is power! If you're trying to travel on a budget, XE currency will help keep you on track. You'll save a lot of green (or blue, orange, etc. depending on where you are in the world!) by exchanging your money when the exchange rate is in your favor.
Need to transfer money internationally? You can do that too!
I downloaded this app when in the Dominican Republic teaching abroad for about a year. My friends and family back home complained that on a previous trip I had gone AWOL. WhatsApp was recommended to me as the best travel app to communicate internationally, and I've found it still is today! (Note: I do still like to go off the grid a bit.)
You get set up with WhatsApp by entering your own phone number. You can add a photo and even put up a status, similar to Insta stories. Enter the contacts from your phone and voila — if they have an account you're automatically connected! With WhatsApp you can text or call and even send voice messages.
I use WhatsApp all the time to stay in touch with friends abroad. If you're headed to Asia you may also want to consider WeChat, which is similar to WhatsApp and incredibly popular in China.
You'll need WIFI to send or receive messages, but with the next best travel app, this should not be a problem!
There's a special type of panic saved for those watching their signal bars disappear. Let's call it F.O.W.L. (Fear of WIFI Loss). You can avoid FOWL with WiFiMagic, an app designed to share WIFI passwords with the world! Believe you me, you'll never be without WIFI again.
This should be on every techy traveler's "packing" list. It used to be that you'd bring along a phrase book and hope you wouldn't really have to depend on it. Google Translate is one of the best travel apps because it really takes that pressure off your brain!
With a recent update, Google Translate now allows you to take a picture of text which it will then translate into English. Super sci-fi!
It of course also works the other way around. Trying to communicate meaningfully with someone usually requires something beyond "where is the bathroom?" and "can I have a beer?" I've had entire conversations with people through Google Translate (which is weird but funny). Who knows, you could even end up like this couple (but don't get your hopes up)!
Whether you're going somewhere before any of your friends, or you simply want a fresh perspective, the apps Yelp and TripAdvisor can really help you avoid that whole "where should we go, I don't know, where do you want to go, I'm not sure you make the decision, but I can't make decisions..." conversation.
Pull out your phone, type in "best restaurant for indecisive people" and there you have it! Sarcasm aside, both Yelp and TripAdvisor have filters that allow you to search for exactly what you're looking for whether it be a seafood restaurant, corner café with outdoor seating, trendy bar with live music, or fun walking tour of the city you're exploring.
As we saw earlier, Google Translate can get you pretty far when it comes to communicating in the local language. However, it's always a more impactful experience when you can actually speak and understand the local language!
In preparation for the same teach abroad experience I mentioned above, I used the travel app DuoLingo. This useful travel app was more like a game and was fun to play around with during some extra time on the subway or before bed. And, it really worked!
If you get bored of the phrases and options on DuoLingo (takes a while, but you will come away with an eye twitch), you can try Drops, a super funky, new language learning app. They are all about fun and games, and when it comes to language learning, being a bit of a kid is a plus!
Language is only one aspect of travel and culture. To really get the most of your adventure abroad, download Culture Trip, another of the best travel apps out there today. Local experts provide insight into a place's true identity, providing you with the tips and recommendations you need to fully experience it.
Use Trello to create a a board and organize all your travel plans, and then use Tripline to share your itinerary! Tripline adds a social layer to travel-planning by making it easy to share where you are, where you're going, and where you've been with the people you care about. Share vacations, adventures, trips around town and lists of your favorite places!
Turn your iPhone or iPad into a Kindle with the free Kindle iOS travel app, and carry all your eBooks with you, wherever you go!
Medium is another excellent app for reading on the go. From opinion pieces to interviews to in-depth reportage, photography, and features, Medium curates stories based on your personal interests and their editors' picks of the best of the day!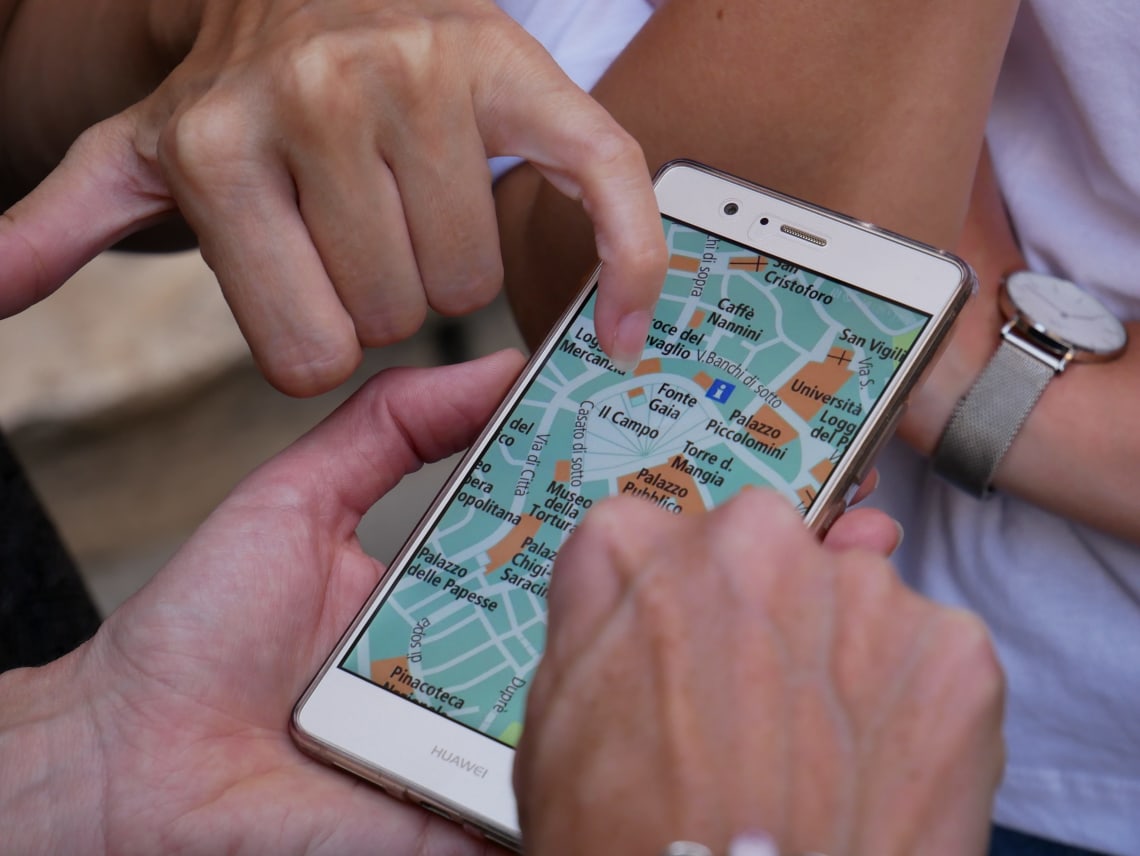 Exploration in today's world has taken on new meaning. Through good travel apps you can better prepare for your trip, get to your destination, and experience a place while there.
Whether traveling alone for the first time or exploring the world's best places to travel on a budget, these apps will undoubtedly take your travel experience to the next level.
The techy traveler will have no regrets downloading the above best travel apps. Don't be left sitting alone in the terminal — download these apps and take off on your next adventure!