Is being a digital nomad legit? Find out all about it!
The life of a digital nomad is painted as an ideal way to live. Is it too good to be true? Is it legit? In this article, I talk about what it's really like to be a digital nomad.
7min
What is a digital nomad?
Recently, the phrase digital nomad has been popping up everywhere. A digital nomad is someone who earns a living working online, and they choose to do this whilst traveling full-time.
The digital nomad life has been painted as a dream. You see people posting photos all over social media of their laptops, working on a beach with a beer in hand or in a hipster cafe in some mountain town far, far away.
It's easy to look at these images and believe that living this way would solve all of your problems. Instead of slaving away in an office 40 hours a week, you could be working half the amount of hours, anywhere in the world.
That's the problem with social media, it often creates an unrealistic picture of people's lives. Remember, it's just a snippet of what their life is really like. That being said, being a digital nomad can be the route to happiness for some, and the life they have been dreaming of.
During this article, I'll show you both sides of the story, and you can decide whether being a digital nomad is legit.
My experience as a digital nomad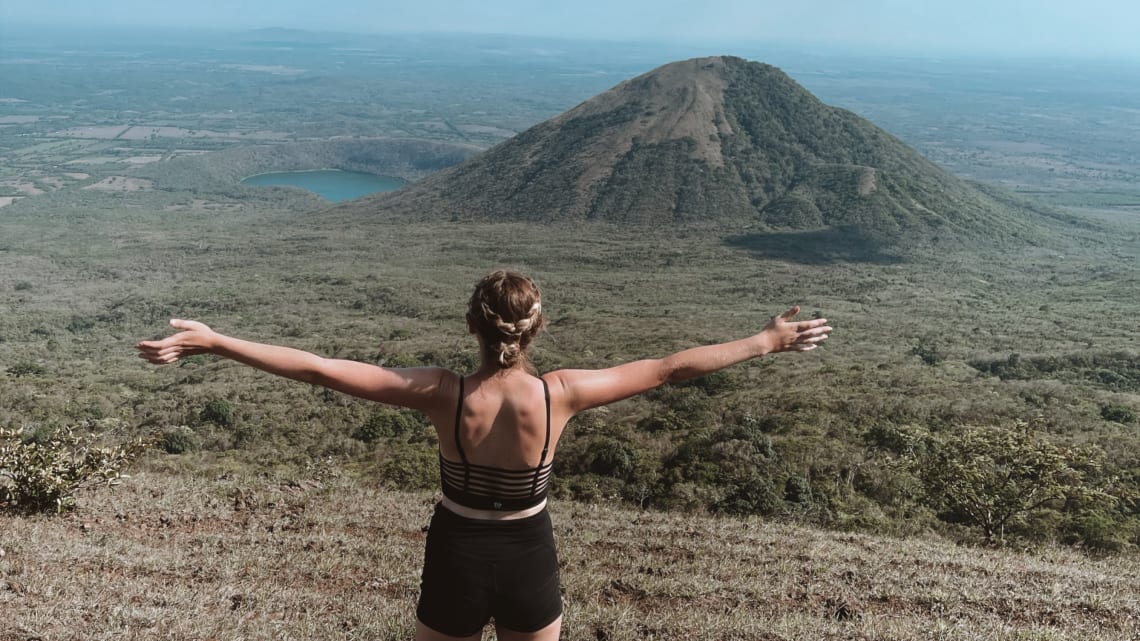 Over the past few years, I've been dipping my toe into digital nomad life. Two years ago, I took a career break from my job as a Management Consultant.
Before taking my break, I'd stumbled across an online job for a travel website that I was using to plan my trip. I thought 'why the hell not' and applied for the job, even though I wasn't fully-qualified. I had a call with the owner of the website, he liked me and I got the job!

Even though I had a job, I didn't consider myself a digital nomad. My focus was to travel and explore the world, but I just happened to have a writing job that earnt me a bit of money on the side too.
My working hours were very flexible. There were months where I only did 5 hours of work because I was isolated in the Amazon Rainforest in Peru, or hiking volcanoes in Central America. Other months I did 30 hours, which really helped to top up my savings.
I worked in some incredible locations – in beach clubs, in cafés overlooking volcanoes, in hostels, and even on buses in Morocco. The diversity of working locations was one of my favorite things about working online. For me, choosing a cool place to work made work more exciting. And once I was there, the environments were stimulating and facilitated productivity.
I also loved that I could work whenever I wanted. Sometimes I'm more productive late at night, so I would smash out what I needed to do. Other times I would be at the airport and have a power-hour of work there. If I wanted to go on an adventure, I could work around that.
I quit my corporate job
A few months ago, my career break ended and I returned back to my life as a Management Consultant in a very corporate company in London. Immediately I yearned for the freedom and flexibility that working online had provided me. I struggled to adjust to 4-5 hours of calls everyday, meetings dictating my daily routine and essentially living for the weekends.
These feelings, along with a few other factors, are what encouraged me to quit my job and give digital nomad life a real try. This time, instead of traveling with a side job, my focus will be working, but from wherever I want.
Full-time as a digital nomad
I now have three writing jobs under my belt, and I plan to work 20-25 hours a week. I'm completely aware that how I traveled before simply isn't going to work this time.
Instead I'm going to have to slow down, make places my home for a little while and say no to some adventures. That's a compromise that I'm willing to make to be a digital nomad.
My taste of digital nomad life from before tells me that I am going to like it, but who knows? I guess we'll find out!
Is living as a digital nomad legit?
In my mind, there are different types of digital nomads.
There are influencers who promote a lifestyle of traveling around the world, enjoying life and convincing others to join the digital nomad world. Whilst this does seem like a great life, only a few influencers are successful at creating this digital nomad life. Others try, and aren't able to make enough money to support themselves.
The other type of digital nomad are those working part-time or full-time jobs which could be done in an office, but are instead doing them online, while travelling.
Popular digital nomad jobs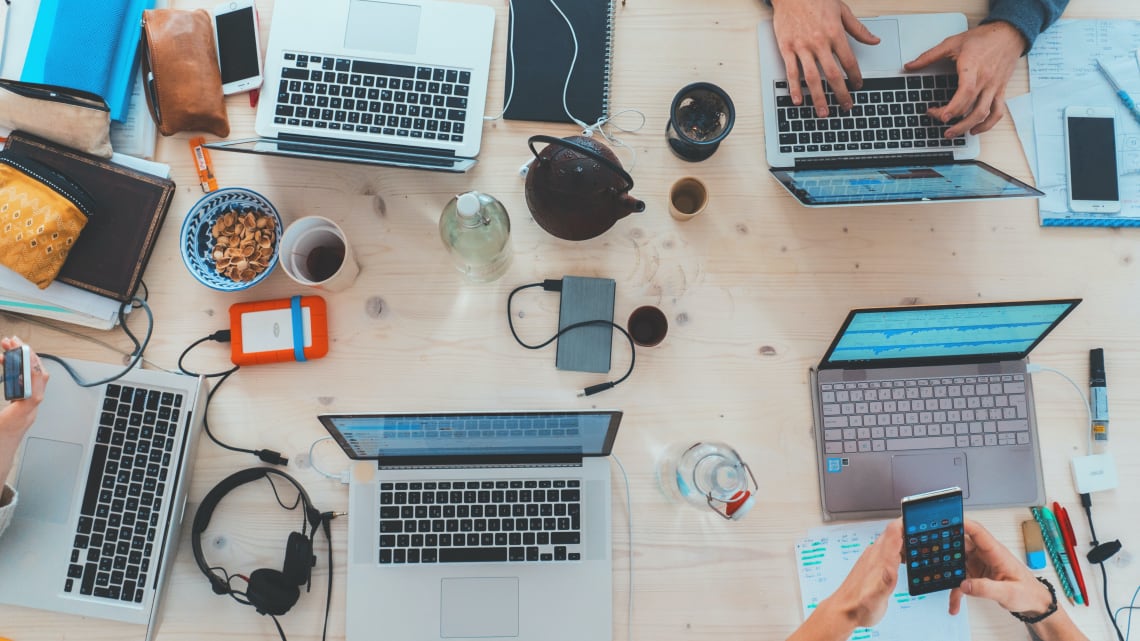 Not all professions can be done remotely (sorry!), but a fair few of them can. That's one good thing that came out of the pandemic. It has shown us that a vast majority of jobs can be done virtually.
Here are some of the most popular digital nomad jobs:
Content writing/copywriting
Teaching online
Web design
Graphic design
Social media manager
Web design
Virtual assistant
Programming
Read more: Is it possible for you to work remotely?
How much do digital nomads make?
The amount of money a digital nomad makes depends on the job that they're doing. Some jobs will earn more than others, but according to this study in 2022, 'less than 10% of digital nomads made less than $25,000 per year'.
It's important to not only consider the income of a digital nomad. One of the best things about digital nomad life is that your expenses are likely to be a lot lower than if you were living in your home country.
Unsure on what countries are best for digital nomads? Here are 22 of the best.
For example, my rent alone in London costs £800. That's roughly how much a whole month of living as a digital nomad costs me. That includes living in cool places, eating delicious food at restaurants and cafes twice a day, and paying for adventures like diving, hiking trips and horse riding.
Even though I'll be working less hours as a digital nomad, I'll be saving more money than living and working as a Management Consultant in London. Crazy!
Is being a digital nomad worth it?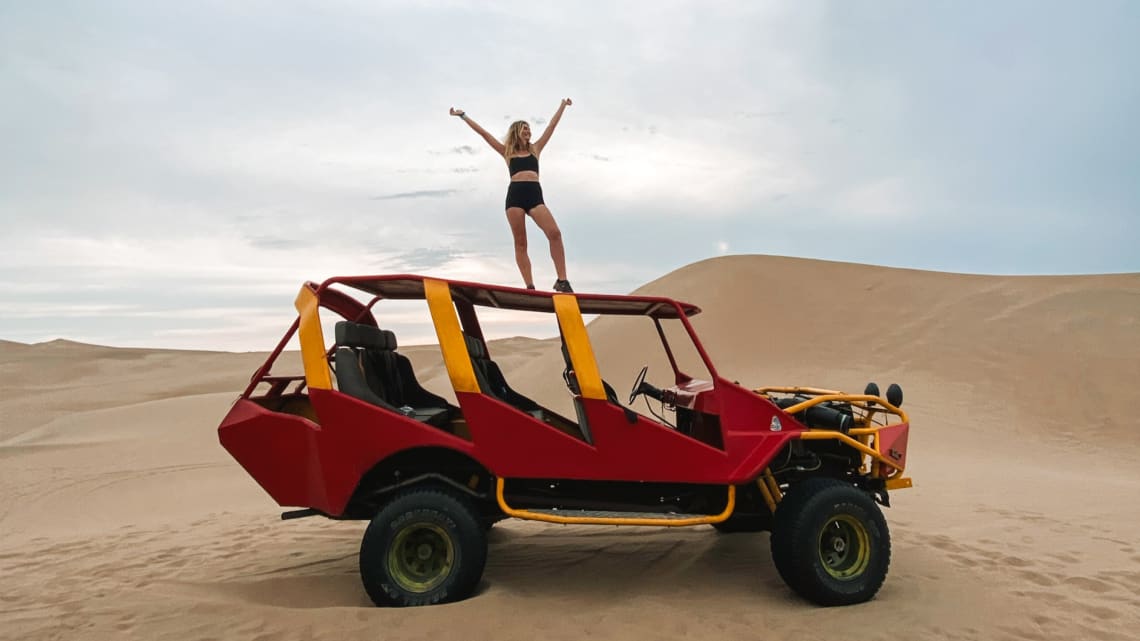 I'm not going to sugar-coat it, being a digital nomad isn't for everyone. The idyllic pictures that you see online aren't the reality. Here are some of the pros and cons of being a digital nomad:
Pros of being a digital nomad
The feeling of being completely free is indescribable. As a digital nomad, you can work from pretty much anywhere in the world, and move to another place whenever you want. The phrase 'the world's your oyster' has never felt so true.
You often have amazing flexibility to choose when you want to work — what hours and which days. This means that you compromise less on the things you really want to do in life.
Most of us dream of traveling. We sit at our desks at work picturing that picturesque beach, or wondering what new foods we'd like to try. Being a digital nomad, you no longer have to sit there dreaming about it because it's your reality. You can travel wherever you want.
You can save more than being at home
As mentioned above, even if you're working and earning less than you would at home, it doesn't necessarily mean that you'll be saving less money.
If you choose a country with low costs of living such as Colombia, Thailand, or Albania, you'll likely be saving more money than if you were at home.
Also, you get to skip the often long and costly commute to work. Instead, your commute can be a stroll to a beach bar to work.
Another way to save more money is by volunteering. As well as free accommodation, you'll make incredible memories and develop important skills. Worldpackers have volunteering opportunities in over 140 countries. Surely they'll be one that suits you!
Cons of being a digital nomad
Not all jobs work as a digital nomad
I recently spent a week working my 9-5 job remotely from Poland. After reflecting on the experience, I realized that it wasn't worth me being in Poland. My corporate job requires me to be at my laptop pretty much all day, as my calendar is full of meetings and tasks to do.
Although I made the effort to work in cool cafes, I found that once I finally closed my laptop at the end of the day, I had no energy to go out exploring the city I was in. I was busy during the day, which meant that I missed opportunities to meet people by joining a walking tour, or visiting museums. I may as well have stayed at home!
Now, don't get me wrong, I've spoken to people who do have 9-5 jobs as digital nomads, and they make it work. One particularly interesting way was being smart with time zones. They'd pick countries where they could work early in the morning, and have the rest of the day to explore their destination.
It's important that you find the right city or environment to work in. Being surrounded by other travellers who aren't working can make it extremely difficult for you to find the motivation to get your work done. Saying no to an adventure and finding that work-life balance whilst traveling is hard.
This one affects everyone differently. Some people can take changes in their stride. Others like to know where they're living next week and have a home base.
Some places have an amazing digital nomad or traveler community, but some don't. If you find yourself somewhere that's hard to meet people, it can get lonely. Especially if you don't speak the language.
Is being a digital nomad for you?
Being a digital nomad isn't for everyone, but it is a real and legit way to live your life. For those of us who can't satisfy that urge to travel, it's the perfect way to combine our love for adventure whilst making a stable income and saving for the future.
I've loved the snippet of digital nomad life that I've been able to sample so far, and I can't wait to go all-in on this digital nomad adventure.
Did you like these ideas? Subscribe to the Worldpackers Community for free and start saving your favorite volunteer positions until you are ready to get verified.