Top 11 travel YouTubers to follow in 2022
YouTube is the top platform for avid travelers to showcase their love for exploration and adventure. Let these 11 travel YouTubers inspire you to book a flight and get out there!
8min
In the past decade, living the nomadic lifestyle has exploded in popularity, and travel bloggers that are looking to stand out have flocked to YouTube to vlog about their travels instead. The video-based platform is the largest of its kind, a massive search engine owned by Google that offers travelers the chance to monetize their content as they grow their audience.
With so many unique people, places, and perspectives in the world, it's no wonder these content creators have chosen to take the more visual route of sharing their experiences with the world. Videos give these explorers the opportunity to showcase their personality and to relay information that resonates and connects with viewers more than your average blog post could ever do.
Vlogging makes travel personal. There's something about speaking directly to an audience, looking them in the eyes, and taking them along with you on your travels that gets wanderlusters hooked.
If you aren't able to travel but need a little inspiration, you can simply head over to a travel vlogger's YouTube channel and watch them take on the world. With the ability to live vicariously through these YouTube personalities at the touch of a play button, the joy and magic of world travel becomes widespread.
A boring workweek in the office can be escaped when you see through the eyes of a travel vlogger. Not only has technology made visuals that much more stunning to marvel at, but creators have given their channels a life of their own. With engaging storytelling, fresh creativity, clever editing, and informative details, YouTube vloggers and creators can share their expertise and teach aspiring or soon-to-be travelers how to navigate the unfamiliar.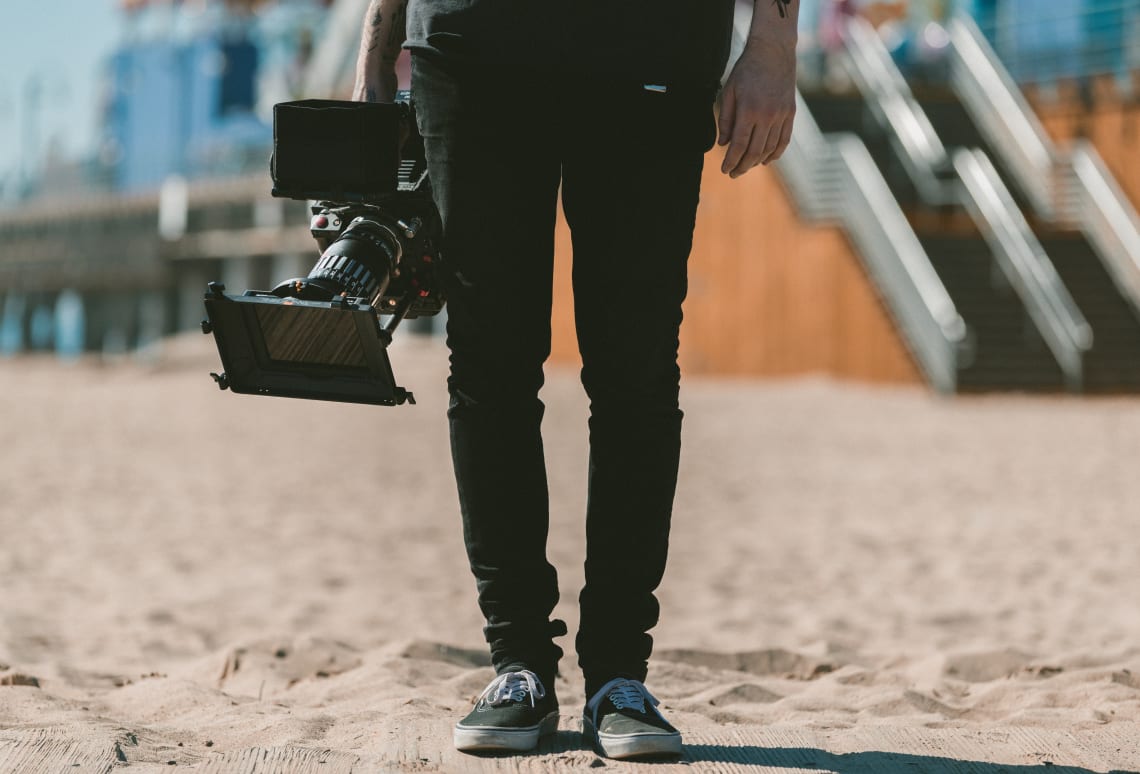 With so much travel-related content existing on YouTube today, it can be hard to sift through the thousands upon thousands of Youtube travel channels to find who produces the best travel video blogs.
Quality and consistency are what make a YouTube channel stand out from the crowd, along with a unique perspective that creates an engaging experience for the viewer. It's important for the best travel YouTubers to inspire, inform, and to create content that gets the mind racing with possibilities.
Ready to embrace the spirit of travel? Grab your comfiest pillow and some snacks as you watch these travel YouTubers take the world by storm! We took the best travel channels on YouTube and narrowed it down to this list of top travel YouTubers to follow in 2022.
Check them out, find your feet, and start planning that trip you've always dreamed of.
Top 11 travel YouTubers to follow in 2022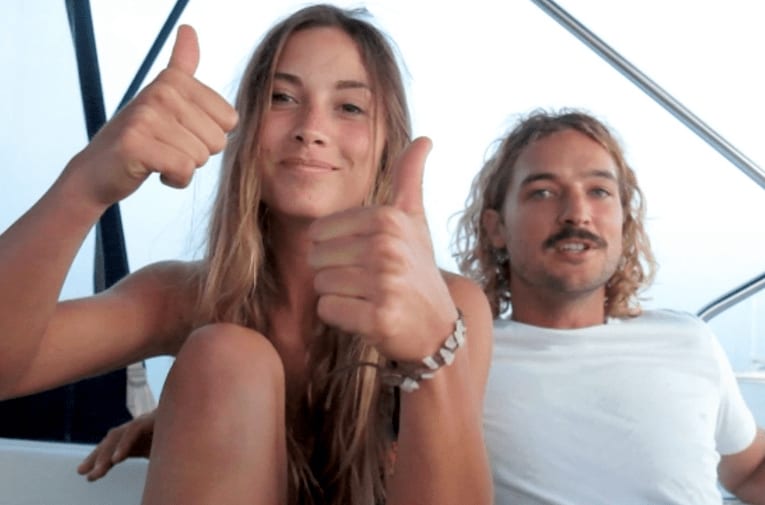 These two Australians have lived out their dream of sailing the oceans of the world with absolutely no previous sailing experience. Elayna and Riley are living every traveler's wildest fantasy, to live on a boat, smelling the salty ocean air, and sailing into the sunset as each day comes to a close. They even sail with their new baby, Lenny!
The seafaring couple uploads new videos every Monday that include helpful information for those who are looking to start sailing too! After traveling over 50,000 nautical miles, they have the experience and the know-how to get aspiring sailors out there riding the waves and fulfilling their goal of traveling the world by sea.
Check out Elayna and Riley's website to learn more.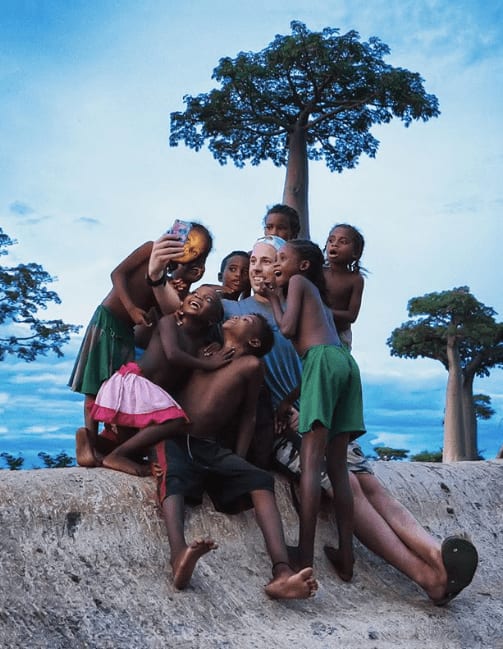 If you're looking for a taste of the bizarre and extreme sides of travel, Mike Corey is your man. Mike is always on the hunt for weird and unheard-of world travel experiences that spark that sense of adventure in his viewers. He has vlogged about his time at the Exploding Hammer Festival in Mexico, experienced a Kambo Cleanse ritual in Amazonia, and so much more.
Mike is incredibly creative and has amazing skills when it comes to shooting and editing videos. The way he tells a story is not only engaging, but really fun to watch! His YouTube channel is a brilliant smorgasbord of crazy experiences that stretches the imagination and piques curiosity one might have about a certain destination. "Fearless" is the perfect word to describe Mike and his travels!
Check out Mike's website to learn more.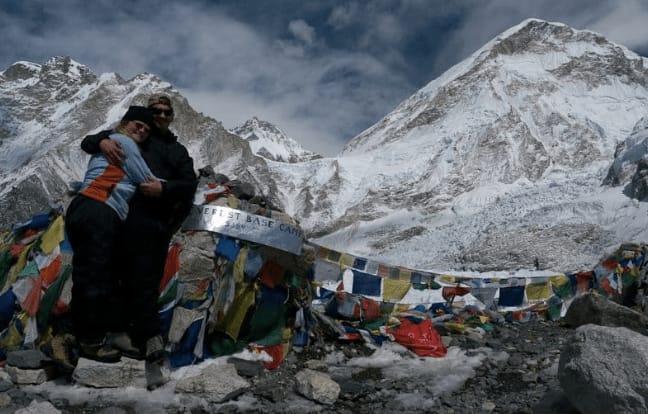 This adventure couple has traveled to over 100 countries on every continent and lives by the motto "adventure is for everyone." They have been married for twenty years and were looking for something more out of life when they decided to create The Planet D. Forbes has named them one of the top 10 travel influencers in the world! In 2008, they started turning their passion for travel into their full-time job.
Dave and Deb share an inspiring message — that you don't have to be rich, adventure-enthusiasts, fit as a fiddle, or a young millennial to travel the world! They love diving into all sorts of unique experiences, and are a valuable source of information for anyone looking to incorporate adventure into their life on a more consistent basis.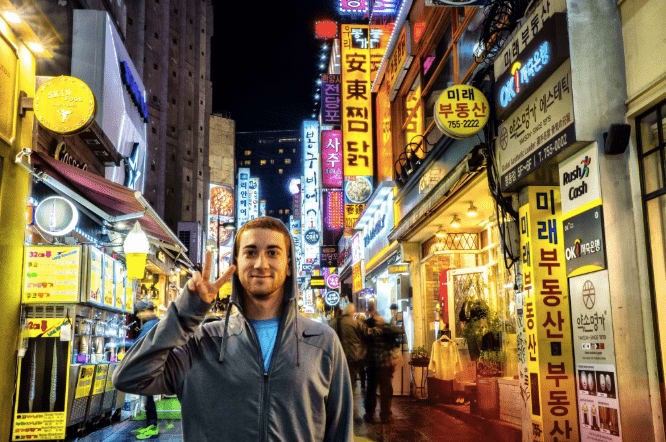 After studying abroad in Prague in 2012, Drew caught the travel bug and hasn't slowed down since. He taught English in Korea and upon leaving in 2015, he used his travel blog and social media to propel him around the world. Today, he has traveled to over 150 countries and has been supported by countless big names such as Lonely Planet, GoPro, Elite Daily, and Huffington Post. He's even a 2x Guinness World Record holder!
He's on a mission to visit every country on earth, and uploads videos of his ongoing journey. Check out his blog and videos for more on the best ways to save money while traveling the world and to hear all his crazy travel stories he has amassed over the years.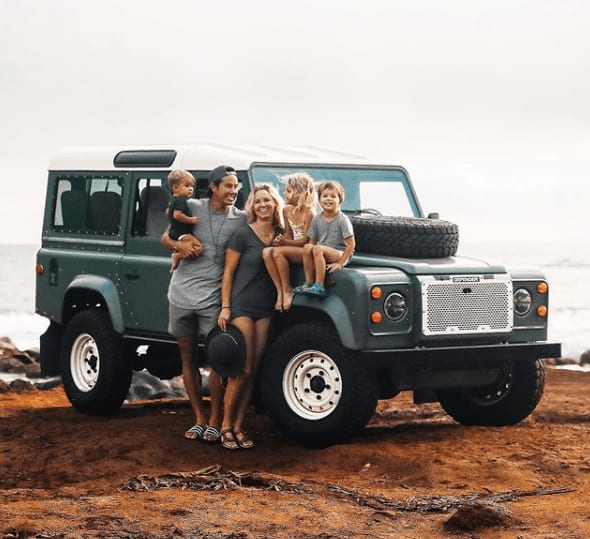 The Gee family describes themselves as "just your 'average' family working from all around the world as Family Travel Journalists." Of course, when they say "average", they are playing on the idea that an average family is settled down in a nice home, married with kids, and working a normal job to pay the bills. This adventure-fueled family decided they weren't done exploring the world and discovering what life had in store for them, so they opted to skip the whole "settling down" stereotype.
In 2015, they took a huge leap and sold everything in the name of travel and are thankful every day that they were brave enough to do so. Since then, they have explored the globe with their three small children and are having a blast!
Check out the Gee family's website to learn more about this anything-but-average wholesome little family.

Cailin O'Neil is a Canadian solo travel blogger who creates travel videos detailing the good and bad sides of travel. She loves embarking on new trips and her content is always packed with positive energy! The experience versus the destination is her main focus, and she has a blast trying the various different foods in each country she visits.
The useful tidbits of information and "City in a Minute" videos that she shares about the popular destinations she explores is really helpful to her viewers. Take a look at her travel YouTube channel to see how to get around a certain destination and to learn about the ins and outs of solo travel.
Check out Cailin's website to learn more.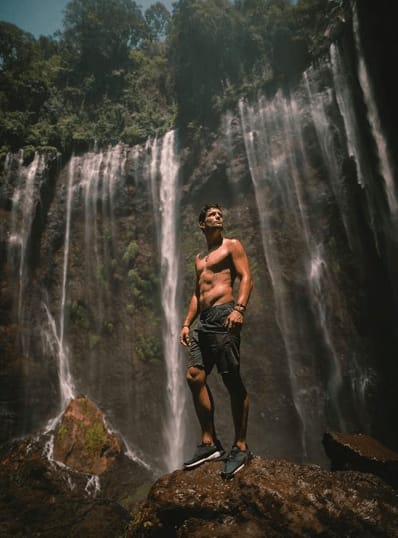 Christian LeBlanc is a travel vlogger whose passion for seeing the world translates into everything he does. From the way he talks about landing somewhere new to the quality and efforts he puts into his videos — this guy lives to travel. With this passion, he strives to motivate people to follow their own desires to see the world. He's big on getting out of your comfort zone and enjoying life to the fullest.
His rightfully dubbed viewership, "Team Get Lost", is becoming a quickly growing community of equally passionate travelers who watch Christian's videos to ignite their wanderlust. Follow his YouTube travel videos and you'll discover a world of possibilities you hadn't thought about before.
Check out Christian's website to learn more.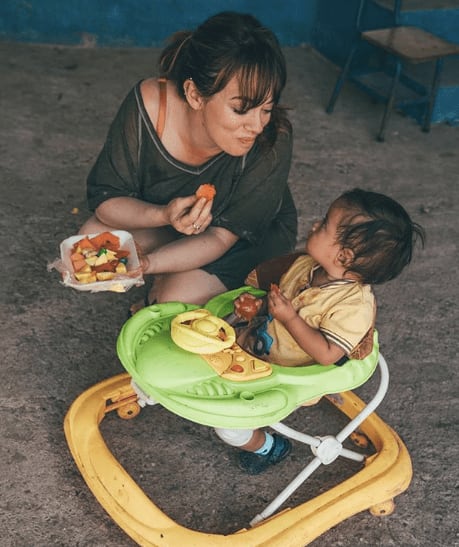 Kristen and Siya are pros at globetrotting and post tons of helpful content on their YouTube channel for adventurers to learn and grow from. They make traveling with a newborn look like a breeze! You'll find that their channel is a gold mine full of endless resources on how to embrace the minimalist travel mindset and travel light, eco-friendly, zero waste, and more.
They have such interesting ideas for content that they are able to flesh out and present in creative and engaging ways. There's a realness to their brand that inspires viewers to perfect their travel habits and to think outside of the box about how to travel on a budget. Check them out to have a few laughs and to prepare for your next trip!
Check out Kirsten and Siya's website to learn more.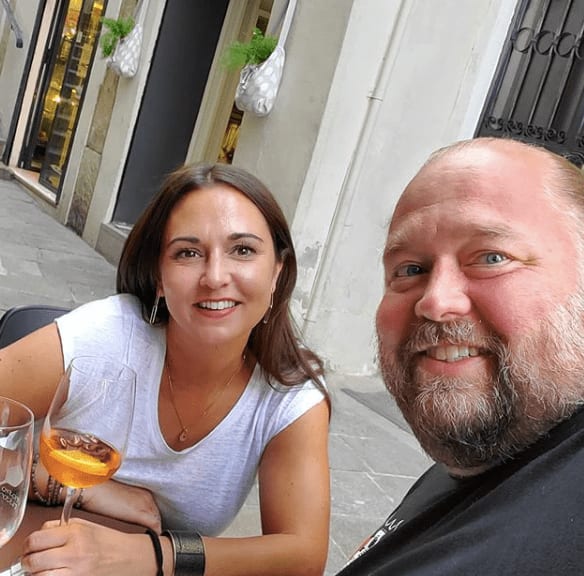 If honest travel advice is what you're looking for, you'll find it on the travel YouTube channel Wolter's World! Mark and Jocelyn and their two kiddos have been all over the world, vlogging about their experiences along the way so that other travelers can watch their content and be more prepared for their upcoming trips. They offer practical tips and guidance about world travel, without the fluff.
Tired of seeing travel YouTubers produce exciting videos without any valuable information in it, Wolter's World set out to create a travel channel that tells it like it is. You'll see the ups and downs that they experience throughout their journey, educating their audience on what matters most — the experience.
Check out Mark and Jocelyn's website to learn more.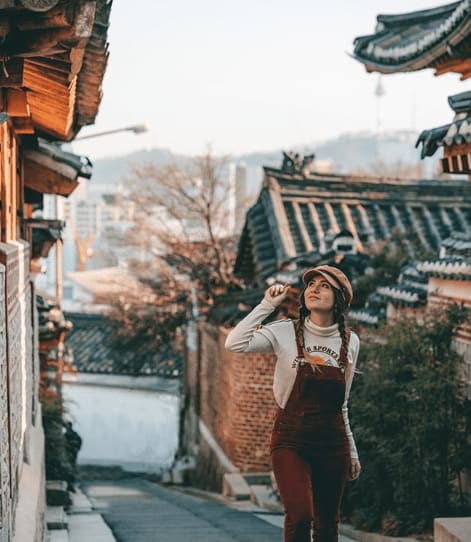 Nadine is a fun-loving travel vlogger who documents her adventures around the world. Her travel YouTube channel has videos with tips, hacks, packing guides, and destination advice on all of the many countries she's visited within the past six years. She always finds a way to make her videos funny and relatable, which makes her a blast to learn from.
The energy that emanates from Nadine's storytelling abilities is infectious and she inspires young travelers everywhere to find creative ways to find adventure. Her viewers trust her authoritative voice when it comes to anything travel-related, so you can bet her content is loaded with relevant and beneficial travel information!
Check out Nadine's website to learn more.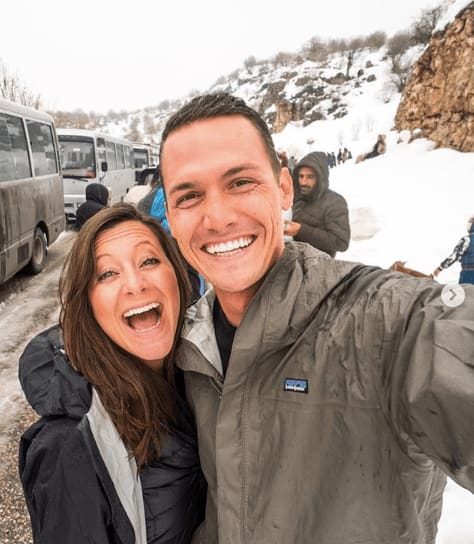 This married travel duo from Nashville, Tennessee have been traveling the world for over two years, uploading a whopping six videos a week to their travel YouTube channel. They hope to travel to 100 countries by 2020! You can find everything on their channel from destination secrets to dealing with getting sick on the road. If you can believe it, they have over 500 videos on their channel and have grown their audience so quickly for beginning their life of travel just a few years ago.
On their website, you'll find their videos are categorized by country to make it easier for their viewers to find relevant information for their own trip planning. Kara and Nate are well on their way to 100 countries, so make sure you don't miss the videos they'll post when they hit their goal!
Check out Kara and Nate's website to learn more.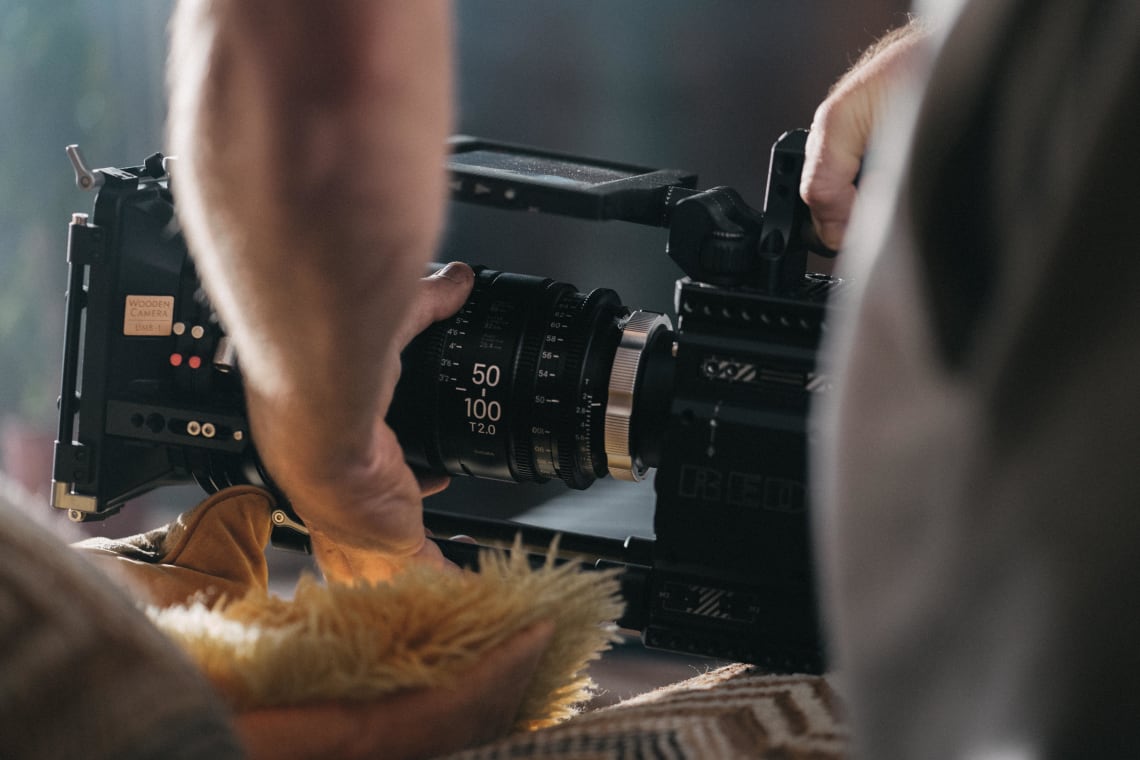 If your goal is to discover the world and be inspired to finally hop on that plane, these travel YouTubers will definitely wake you up to all the possible experiences you could be having!
YouTube has become one of the world's go-to search engines for learning something new. These content creators have fallen in love with making fun, informative videos for their viewers, and want nothing more than to change a life in favor of travel.
If you want to read about travel blogs, check: Best travel blogs to find inspirations for your trips