Free travel opportunities: see the world without breaking the bank
Travelling doesn't have to cost you an arm and a leg. Surprised? Curious? Let me introduce you volunteering world and its amazing opportunities!
7min
If you're looking for a long term trip, you need to keep it on a budget. Today I'm here to tell you many ways in which you can make your trip cheaper by volunteering.
Worldpackers is the best platform to connect you with welcoming hosts all over the world where you can stay by exchanging your skills for accommodation and have unique experiences.
But before we dive into Worldpackers travel opportunities, let's cover a few things to think about:
1. What's the purpose of your trip?
This may determine what kind of host you go with, for example do you want to care for people or animals? Have more of a fulfilling trip or are you there to party? It's your decision!
2. What can you offer?
Some hosts will look for more than others and so have a think about what skills you can bring to the table.
Is it bar tendering and partying till the early morning in Spain? Farming and caring for nature in South America? Or perhaps being a budding marketeer, capturing Rome at it's finest moments. Whatever it is you desire, you'll find a host for it.

3. Where do you want to go?
Exploring a new country is the best, but you may not want to go far. Have a think about how far and wide you want to go, as this will narrow down which option to go with. It could be worldwide or local - both are great options, but it's your choice!
Okay, now let's get to the fun part! Here are some tips to keep your bank happy:

Getting the right Worldpackers membership
There's a few types to choose from so whether you're a solo traveller or have a travel buddy, you can decide what works best for you.
Sometimes travelling with a friend can make things cheaper, so this may be good to consider. It means you can split costs and you both get to travel and create lasting memories together - a win win!
With a very low priced 1 year membership (with other options available), Worldpackers offers opportunities of a lifetime. With the membership it allows you to have the safety, security and control you may not get with other sites.
Through the site, you can pick and choose where you want to go, and what kind of experience you want to have. See here 20 questions to ask your Worldpackers hosts before you commit and How to find volunteering opportunities around the world.
To increase your chances, check out 10 commandments of how to be a good volunteer.

Travel opportunities as Au Pair
Au pairing is a great way to be able to experience a new culture the authentic way.
What does it involve?
Typically you will be caring for children and will teach them your native language. This may also include helping the family around the house with chores and the occasional pet sitting. Basically, you become part of the family.
The best thing about au pairing is that you'll get a real insight into the culture of a place and what the lifestyle is like. Even better, you'll be with a native family who'll know the best spots and will be able to show you around!
Just search childcare' into the search bar on Worldpackers and begin connecting with hosts across the world. A good tip is to facetime hosts to get to know them better and decide what family you get on best with.
Solo travel can make you a little homesick but the best part about au pairing is that you'll have a new place to call home and a family to support you.
Travel do France! Family looks for an Au Pair to help out with daily tasks. A great travel opportunity to improve your French.
Ecovillage projet needs volunteers with experience looking after children to contribute with their community. All the meals ares included and you get holistic therapies anda permaculture course for free!
This hostel in China wants to make the kids to get interested in English, so they are looking for someone to play and encourage them to express themselves in English. They offer many ammenities and unique attractives in exchange.
Travel opportunities with farm work
Working on a farm can be tough work, but it is very rewarding. If you're someone who has a great interest in agriculture, sustainability and well, the environment, then this is the perfect volunteer trip for you.
A lot of farms will most likely be a bit rural so you could ask your host to pick you up, if they don't offer that already. This will save you the cost and hassle of train and bus fayres and, if you and your host get on well, they may offer to take you on day trips such as to a local town if it's out the way.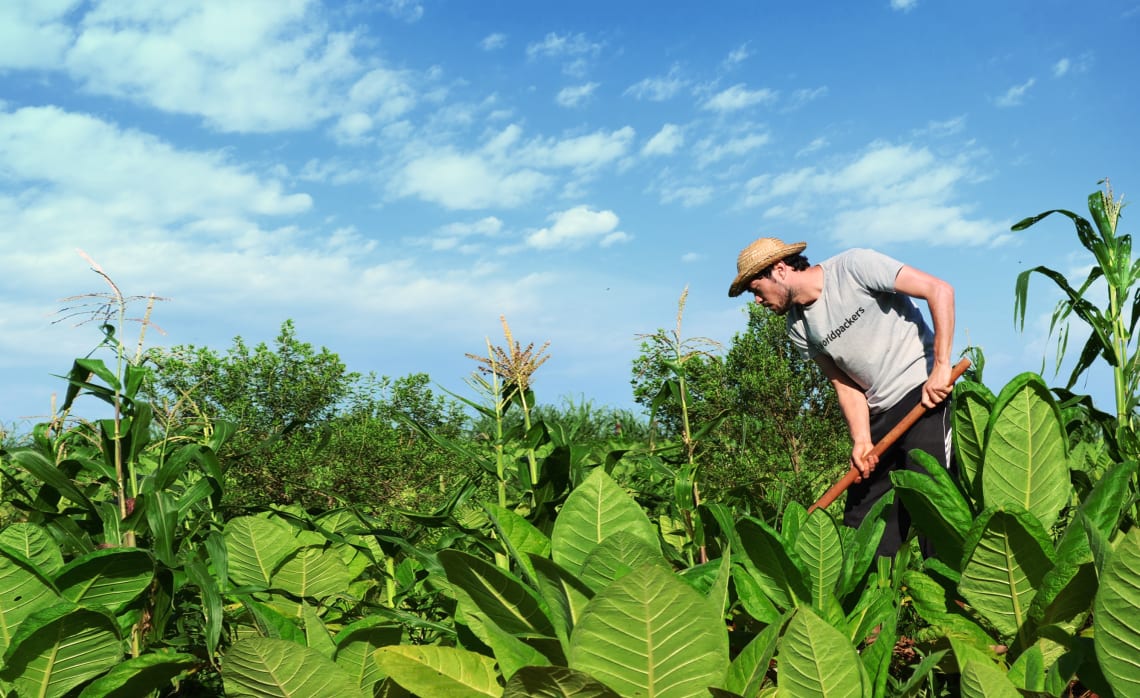 Transport costs aside - food is another costly thing that can rack up the expenses of travelling but if you work on a farm, you're likely to get meals for free.
After all, you will probably be working with food, so you deserve to eat it! And food always tastes better when it's home grown and made with love.
If the farm you go to doesn't provide free meals, then perhaps you can offer to help cook with the hosts - that way you're more likely to eat for free.
If this sounds like your calling, then go ahead and pick your destination!
Travel opportunities teaching abroad
If you're studying to be a teacher, already are one or just have a real drive for helping others, this may be the perfect job for you.
A lot of schools look for English teachers to go and volunteer for a few months abroad. This is a fantastic way to get a taste of a countries' culture and also make friends with fellow teachers alike.
It's also not only English of course; there will be many other subjects that are in demand right now such as maths, science, art - you name it!
If schools aren't your thing, hostels also look for teachers to provide classes for guests - this way you can meet lots of new people and help them learn; which is such a fulfilling way to spend your time.
Having something like this on your CV will also stand you in good stead for future teaching jobs that you may desire, proving that you can not only teach, but teach abroad!
Extra tips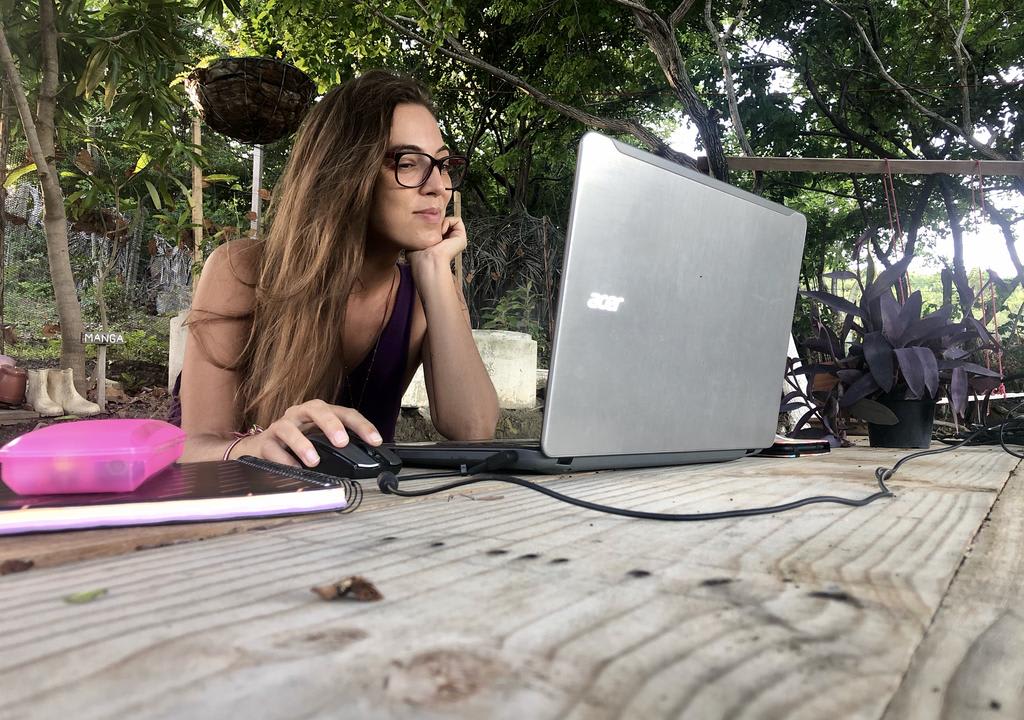 Become a digital nomad
With an internet connection (or data) you can work from anywhere in the world and make a good living doing so.
Digital nomads are becoming increasingly popular nowadays, with the internet making everything more reachable. Ecommerce, digital marketing, graphics, you name it - there's a job for it.
Many businesses like hostels won't have the tools and knowledge to fully reap the benefits of the online world so that's where you can help.
If you've studied or worked in media and digital, or are just very passionate about it, then there's many opportunities for you to be able to help others grow an online presence. A good way to do this is to reach out to hostels and showcase your talent.
Another way is to set up your own blog! This may take a little longer to grow an audience, but if you're putting out great content that's relatable, then you'll be on your way to success! After all, what's better than travelling to your favourite places and writing about it along the way?
Lookout for free activities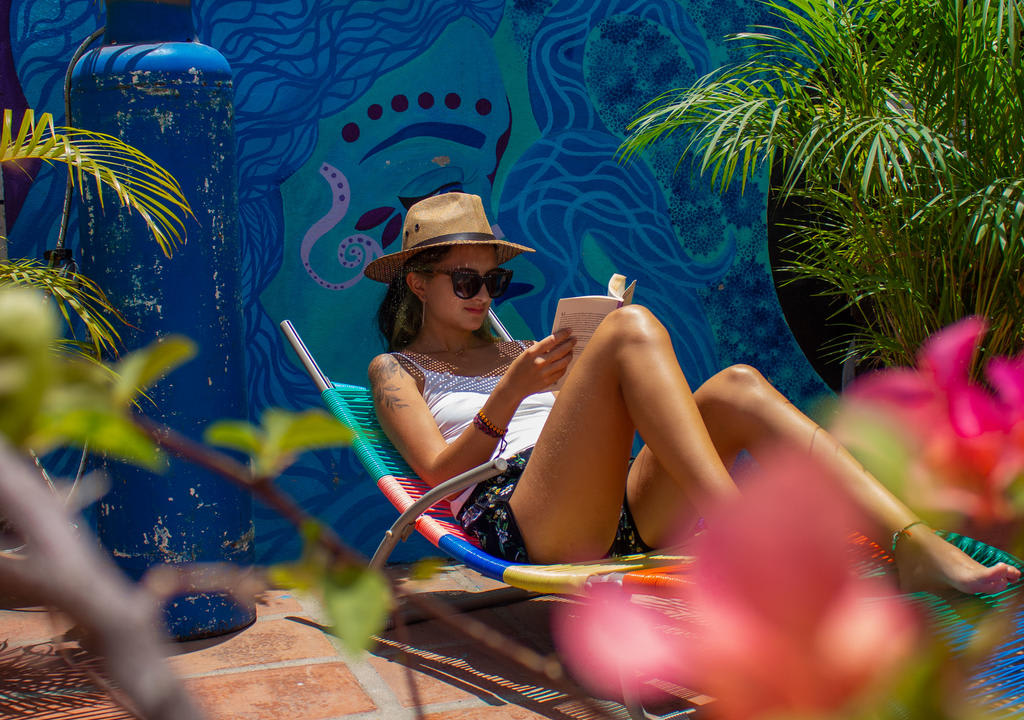 Travelling isn't complete without some fun activities but sometimes the prices can make your jaw drop. However, that doesn't mean you have to miss out on all the good stuff.

Some hosts will offer free things such as cooking classes, walking tours and nights out and if it's a holistic centre, some free yoga or meditation!
Also, many hostels will have partnerships with local events so for a little bit of work, you can go on free pub crawls, boat tours and get some sweet discounts.
What makes these events more fun is having someone to go with. You can find events and meetups on the website like language exchanges, hikes, dance classes etc, all with fellow travellers so you never have to feel alone!
Overall, the main thing to remember is to be smart with your budget. When it comes to travel, companies like to take advantage of naive tourists so be sure to do your research and don't be fooled by any tricks.
Check to see if the place you're staying in provides any bus passes or railcards, or even cheaper - rent a bike! A healthy, fun and great way to explore the city you're staying in.
You could even split the cost with another volunteer, making it practically free.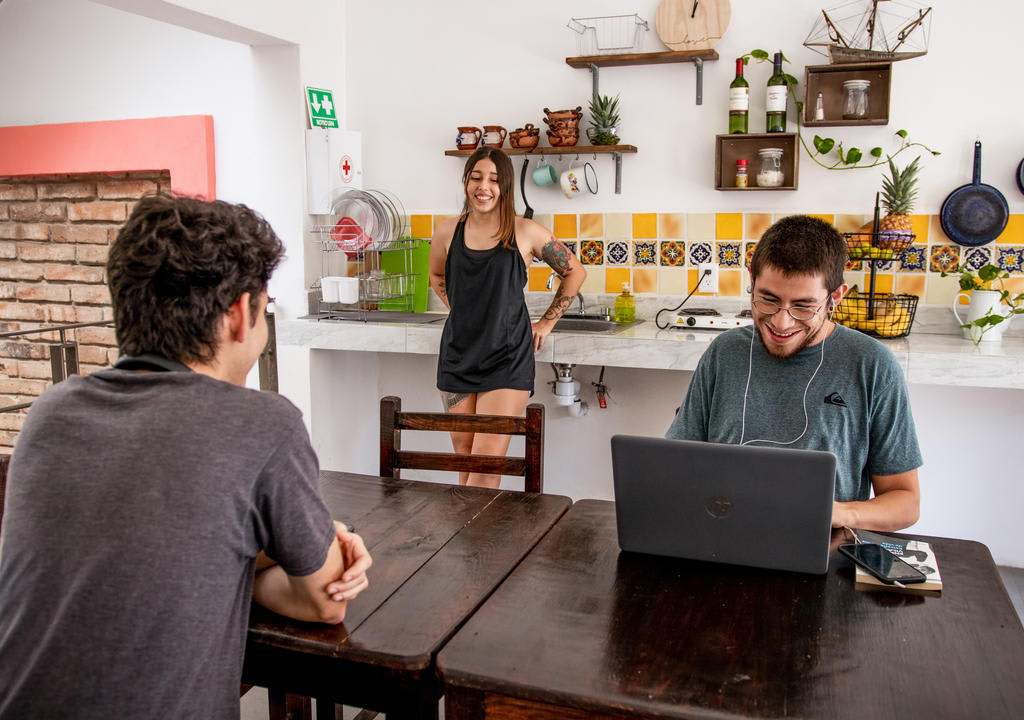 Last but certainly not least, as I mentioned before, meals can cost a lot. When you can, cook and eat in the place you're staying in.
Most of the travel opportunities I listed above offer a kitchen for volunteers. You can make it fun too by inviting other volunteers to join you and cook together - perhaps even make themed nights out of it!
Travelling really doesn't have to be super expensive, and typically the less it is, the more culturally rich experience you'll have. You can buy nice meals and fancy accommodation, but you can't buy friends and fulfilment.
Now you have a better idea of how to travel for less, you can go and get started! Just head to the Worldpackers travel opportunities page and the rest is all up to you. Have fun!