Cheapest places to fly from USA in 2022
Here are some of the cheapest places to fly from the USA that you can plan to buy right now, including domestic and international flights.
6min
Now that domestic and international travel is opening back up after a long 1.5 years of COVID-19, people are more excited than ever.
With travel and tourism ramping up again, it's time to start booking flights for future travels. Luckily, there are many affordable flights available for those looking to travel on a budget.
When I want to find the cheap flights to anywhere, I always go to Skyscanner and do an open-ended search. This allows me to see where are the cheapest places to fly from my home city.
In this article, I'll list some of the cheapest places to fly from the USA. If you want to travel cheaply, but you're not sure how to find cheap flights, this article is for you!
I'll be focusing on traveling from the USA, and I'll include flights departing from multiple major US cities so this article can apply to many people.
Of course, when talking about flights abroad, there are so many factors that affect flight costs.
The departing airport, arrival airport, and dates all affect the cost of a flight. So when discussing the cheapest places to fly from the US, there are many variables.
When booking a flight, your chances of finding the best price depend on how much research you do. You'll have to compare different airports, airlines, and days of travel.
So while specifics may vary when you're actually booking a flight, the examples I give in this article are actual flights that I found.
I'll also only be listing one-way flights, as return flights have even more variables and are difficult to list simply in an article.
I hope this article serves as a helpful overview for budget travelers looking to find the cheapest flights right now!
Important things to know when considering the cheapest places to fly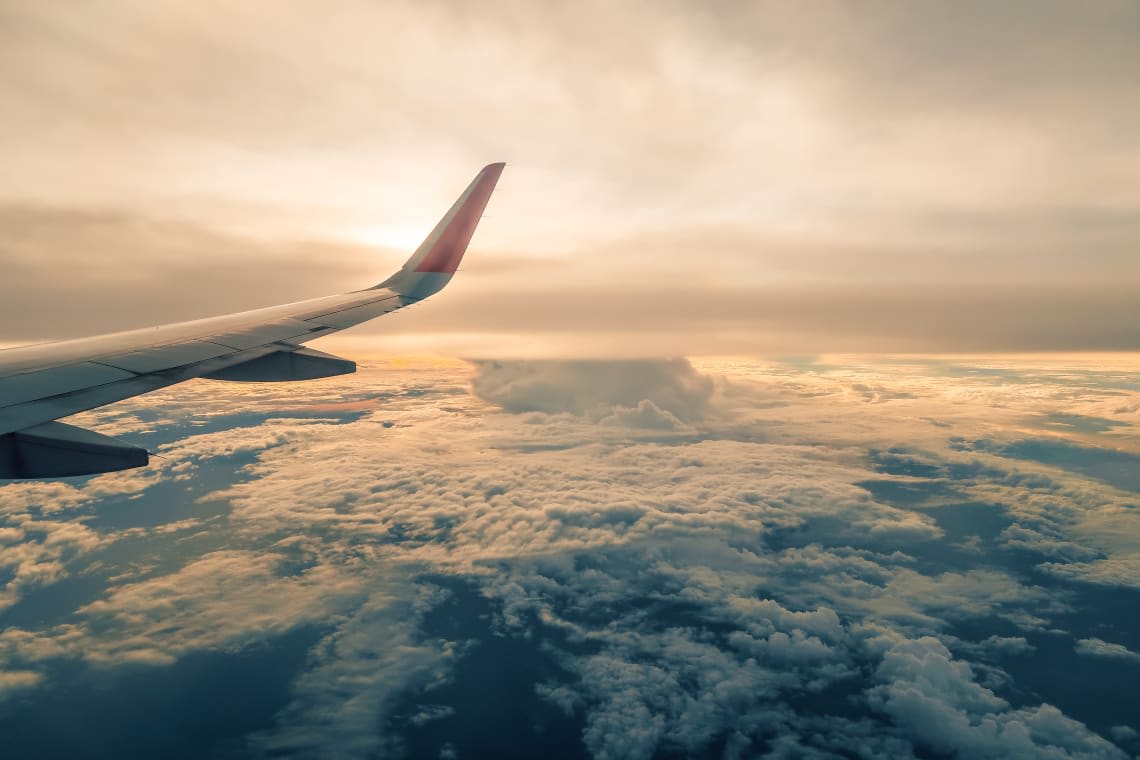 Here are my most important tips for finding cheap flights, no matter where in the world you are traveling.
Use websites of airfares deals
Skyscanner is the website I always use to find cheap flights, and it always serves me well. You can keep your search open-ended to find the most affordable destinations.
First, select your departure airport. Next, select "Everywhere" as the arrival airport. Then select "Cheapest Month" as the date.
This will show you a list of all the cheapest places to fly for the cheapest dates.
Other websites have similar features, such as Google Flights, Kayak and Kiwi. Personally, I find Skyscanner the easiest to use.
Fly off season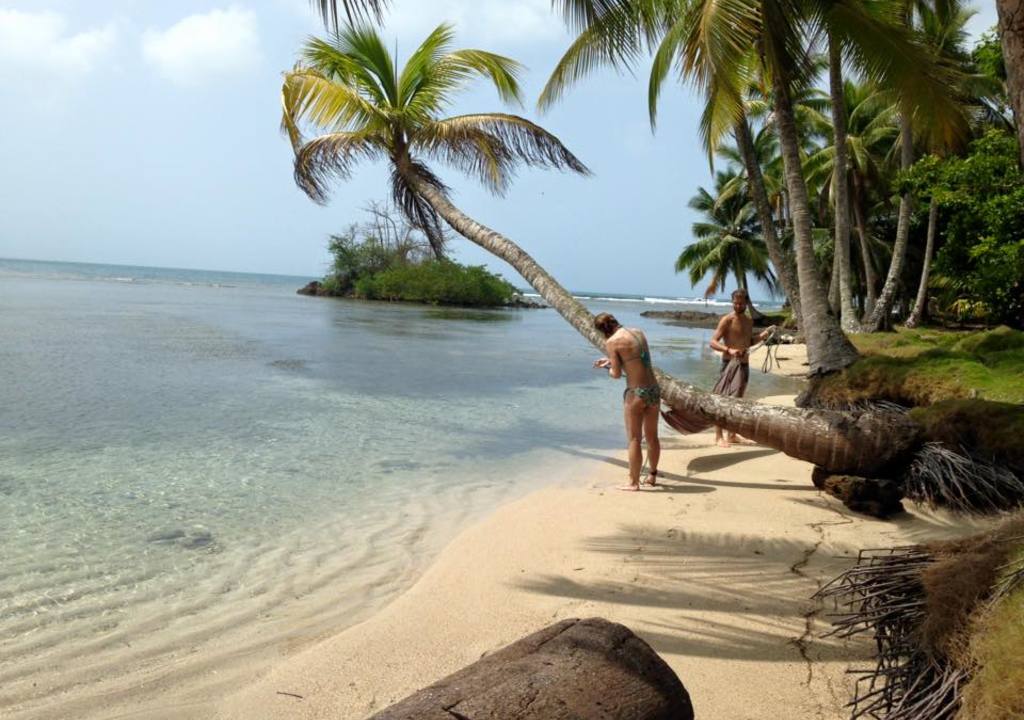 Next, to find the cheapest flights, consider flying during the off season. Peak tourist season always has higher prices, so if you travel outside that time frame you'll find cheaper prices.
For example, the cheap flights listed in this article are mainly from December 2021 to May 2022.
Winter and Spring are off-season in places like North America and Europe, so that's why there are so many cheap places to fly right now.
Fly budget airlines
There are many budget airlines in the world that offer low-cost flights. They tend to charge extra for food and drinks aboard, as well as baggage fees.
If you're a backpacker or budget traveler and you have little luggage, budget airlines are a great way to save money.
Budget airlines also sometimes have odd flight times, such as arriving or leaving in the middle of the night. It's inconvenient, but that's why the flights are so cheap! If money-saving is your priority, the flights are worth it.
Cheapest Places to fly right now: domestic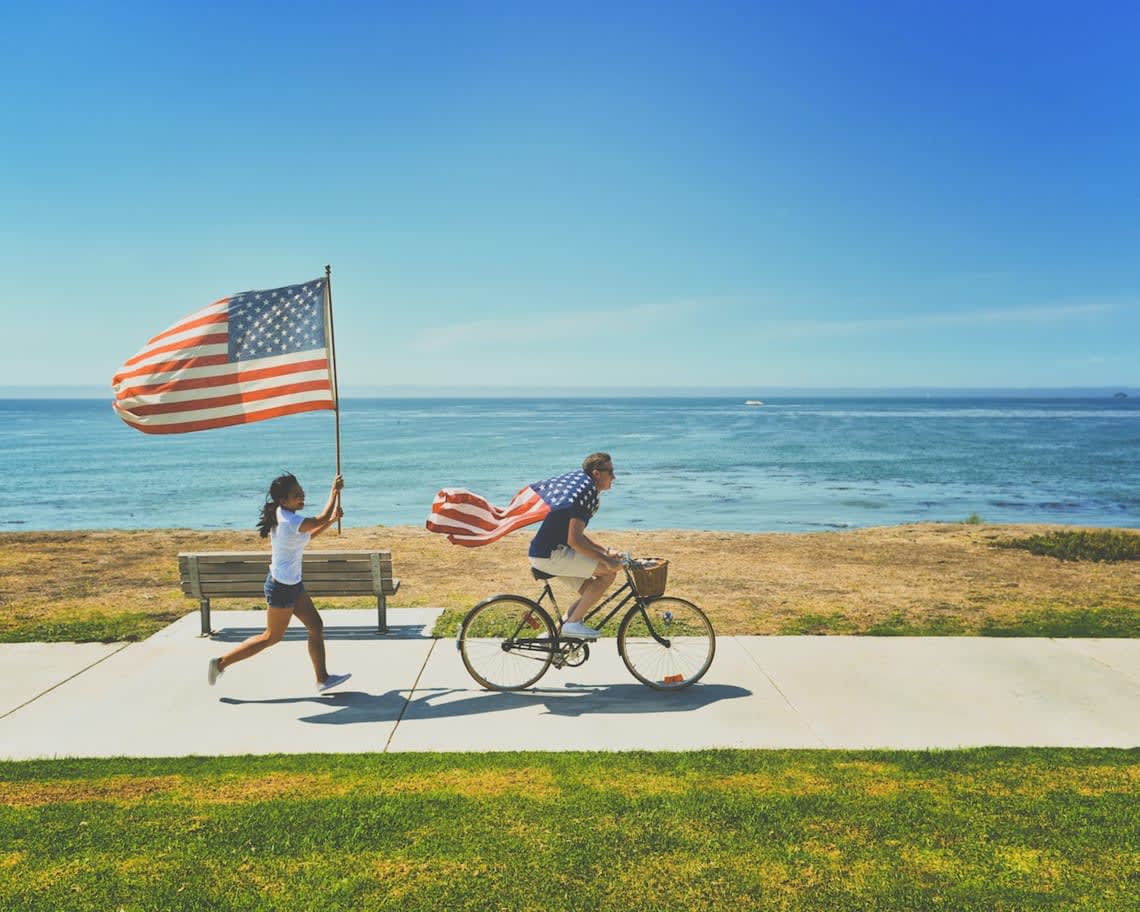 When considering the cheapest places to fly right now, the first place to look is domestic flights. No matter where in the world you are, flying domestic is almost always cheaper than flying international.
Especially right now, coming out of the COVID-19 pandemic, domestic flights in the US are extremely cheap. There are so many cheap places to travel in the US, and you can find cheap flights all over the country.
So if you're really trying to save money, consider staying local and traveling in the USA.
I found the following flights using Skyscanner:
Boston to Washington DC, NYC, or Miami for around 30 USD
Dallas to Atlanta, New Orleans, or Las Vegas for around 30 USD
Chicago to Phoenix, Fort Lauderdale, or Houston for around 30 USD
Los Angeles to Denver or San Francisco for around 25 USD
So you can travel all over the US for around 30 USD one way. That is so affordable!
All of these flights are with the major US budget airline, Spirit. Spirit has so many low-cost flights that are significantly cheaper than other US airlines such as Delta, United and JetBlue. Those airlines are all great, but their flight prices are more like 100 USD instead of 30 USD.
Most of these flights are in March 2022 as well, as spring is off-season for travel in the USA.
Traveling over Christmas holidays or during summer will lead to more expensive flights.
Now that you've seen really affordable airfares in the US, you may want to save money in your stay as well. Traveling in the USA as a work exchanger is perfect for it.
Worldpackers is the safest community for traveling and volunteering. Connect with millions of conscious travelers and thousands of welcoming hosts around the world. Check out our articles to understand how it works.
Cheapest places to fly right now: international
Here are some of the cheapest international flights right now from the US.
I've split them into sections based on geography. Generally speaking, flying from the USA to the Caribbean or Central America is the cheapest because those areas are close by.
Europe is cheap to fly to from the east coast USA, and Asia is cheap to fly to from the west coast USA.
Consider taking a cheap domestic flight to an ideal city before flying internationally to further cut costs on travel.
Also, the cheapest international flights usually have stopovers. Direct flights are obviously more desirable, so sometimes they cost more. Especially when flying long distances to Asia or Oceania, 1-2 stopovers is common.
Check out some good deals in the Americas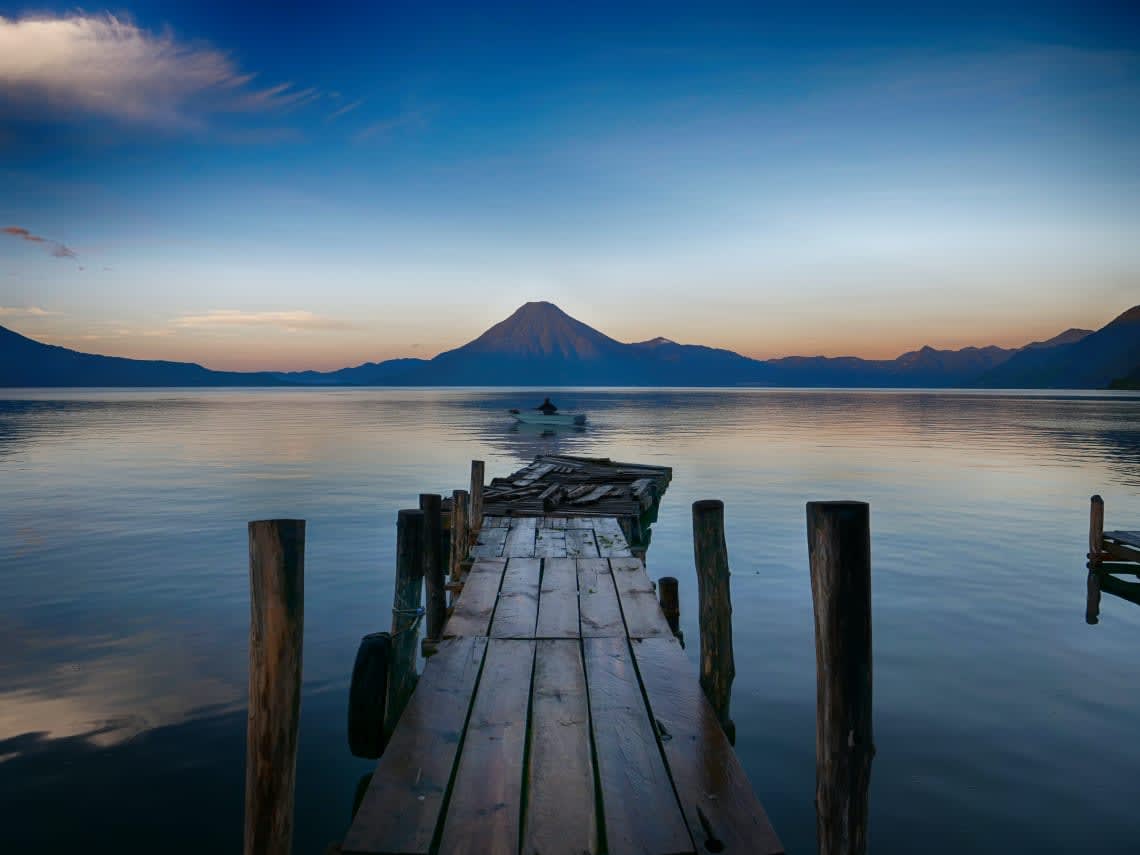 You can find cheap flights to Central and South America from anywhere in the US. However, the cheapest flights will be from places like Florida or Southern California, simply because they are so close.
Here are some examples of the cheapest places to fly to in the Americas:
Fort Lauderdale to Guatemala: 50 USD in January 2022 with Spirit Airlines
NYC to Puerto Rico: 45 USD in December 2021 with Frontier Airlines
Denver to Colombia, Jamaica, Costa Rica, Mexico
US Virgin Islands: Cost is under 100 USD, with most flights in March 2022 with Frontier or Spirit
Check out some good deals in Europe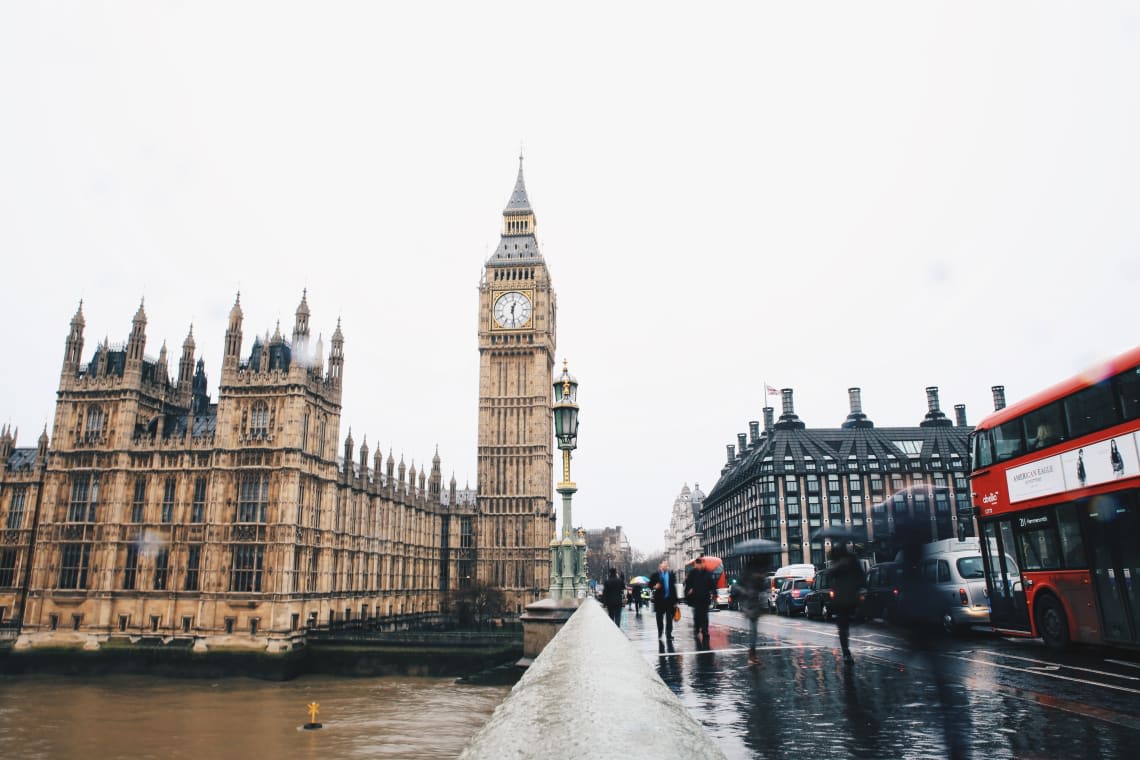 Europe is actually one of the cheapest places to fly right now, especially from the east coast of the US.
If you live outside the east coast, consider taking a cheap domestic flight to a city such as NYC, Boston, Washington DC, Tampa, or Atlanta before a flight to Europe. Those cities tend to have cheap Europe flights.
Also, Europe is full of budget airlines like Ryan Air, Norwegian, and Easy Jet. Consider flying into the cheapest city, and then taking a cheap budget flight within Europe to your final destination.
Washington DC to Paris, France: 175 USD in February 2022, with TAP Air Portugal
Boston to Barcelona, Spain: 195 USD in May 2022, with Veuling Airlines
Tampa to London, UK: 300 USD in December 2021, with Spirit Airlines and TAP Air Portugal
Make sure to check out Worldpackers work exchange and volunteer programs in Europe!
Farther destinations: Africa, Asia, and Oceania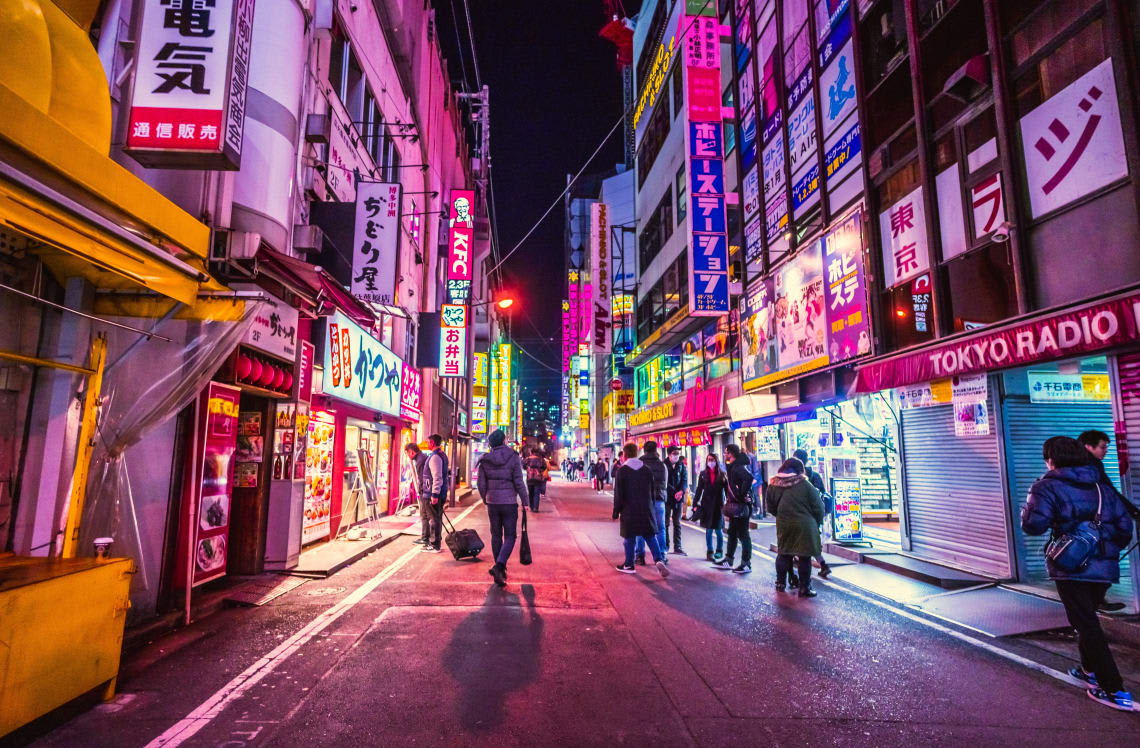 When flying long-haul to places like Africa, Asia, and Oceania, you'll most likely have a few stopovers and have to change airlines.
Also, flying from the west coast of the USA tends to be cheaper for places like Oceania and eastern Asia.
However, you can still find cheap flights to the other side of the globe if you follow the tips I've listed in this article. Fly off-season, use budget airlines, and use Skyscanner to browse your options!
Here are some of the cheapest flights right now from the US.
San Francisco to Melbourne, Australia: 270 USD in February 2022, with Alaska Airlines and Jetstar
Seattle to Hong Kong: 300 USD in January 2022, with Air Canada
Detroit to Tokyo, Japan: 460 USD in February 2022, with Spirit Airlines and United
Washington DC to Cairo, Egypt: 360 USD in December 2021, with Egypt Air
So those are some of the cheapest places to fly right now!
Flight prices can fluctuate daily, so the exact numbers I've listed may change.
But constantly do your research and check for updates, because cheap flights definitely exist and it is possible to travel the world on a budget.