30 adventure trips around the world that you definitely should try
If you love adventure trips, in this article you will find 30 ideas to inspire you around the world.
11min
Not everyone dreams about relaxing when going on holiday. Some of us need adventure and adrenaline.
If you are one of those travelers, you are in the right place. In this article I will talk about 30 adventure trips that you should definitely try once in a lifetime.
Adventure trips: 30 experiences for your bucket list
If you have a bucket list (and you should have it, because you are a traveler!), take it and get ready to write down these 30 adventure trips experiences, because you will want to try them all once you finished reading this article.
Let me also tell you that you can try a lot of adventure trips without spending tons of money, even for free sometimes. How is it possible? Thanks to Worldpackers.
Worldpackers is a platform where volunteers can apply to positions all over the world. They just have to do some hours of work per day and in exchange they get free accommodation and sometimes free board.
In this way, traveling becomes so cheap. And of course, a lot of hosts listed on Worldpackers are close to perfect destinations for adventure trips.
Whether you are an ocean lover, a mountain lover, or have a fancy for extreme sports and national parks, there is a great adventure trip waiting for you out there.
Best adventure trips to do in the USA
Let's have a look at the best adventure trips you can do in the USA, there is a lot to do in this big country, full of national parks, deserts, amazing islands and nature everywhere.

1. Explore the adventure island of Kauai, Hawaii
If you wish to live an adventure, Hawaii islands offer the perfect adventure trip for you. For example the island of Kauai, also known as the island of flowers, is a great destination if you are looking for adventure.
Full of canyons, beautiful beaches and forests to explore, you would need a month to live all the experiences it has to offer.
I know Hawaii can be expensive, but don't worry. You can use Worldpackers, contact hosts and volunteer for them in exchange of free accommodation. In this way you won't spend anything to sleep, which is great in a country like that!
For example, you can have a look at this host in Kauai, they are looking for help in their hotel. You will meet a lot of people from all over the world, just work few hours and enjoy the adventures of the island in your free time.
2. Have an adventure in the Arizona Desert
Arizona Desert is one of the most visited attractions in the South of the US. Everyone dreams about having a road trip there. It is one of the wildest adventures you can do in the US.
And if you find a volunteer position there, you don't even have to worry about accommodation. You just have to plan the adventures you want to have in the desert, in your free time.
Have a look at this host, the position is about a handyman to help in the place. it is very close to the desert, in a very wild location. The perfect place for all the adventure travelers.
3. Visit the Niagara Falls
Usually all the adventure travelers love waterfalls. And visiting one of the most famous waterfalls in the world must be on your bucket list, if you love them. I am talking about Niagara Falls, in the North of the United States.
Visiting Niagara Falls is one of the best adventure trips you can have in the North of USA. Seeing them, getting wet, having a boat ride on the river. All of this is of course a bit pricey, but you can save in the accommodation cost if you use Worldpackers.
Check this position in hospitality, they need help with housekeeping and running the place in general, and they are so close to Niagara Falls that you can visit it a lot of times, until you get sick of it (if it is possible).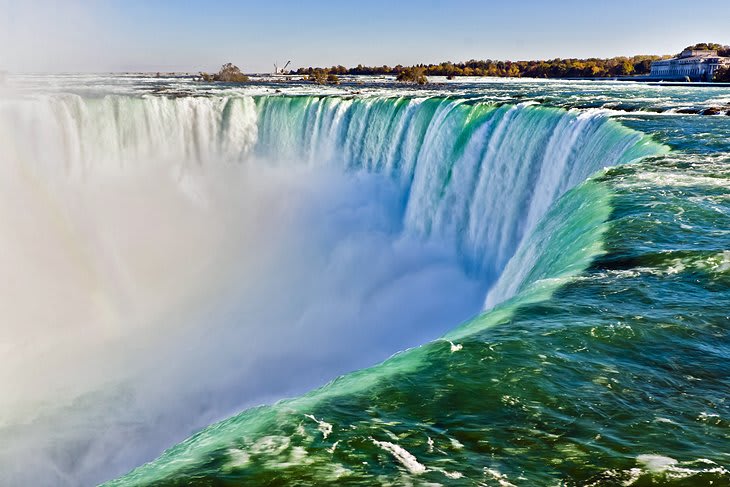 4. Live an adventure trip in California, near Los Angeles
For the travelers looking for adventure, a city like Los Angeles doesn't seem so attractive, but in its surroundings you can have a lot of adventure trips, such as hiking in the mountains and visiting beautiful lakes.
And don't be afraid of the cost of accommodations, because if you go volunteering there, it won't be your problem.
Mountain Adventure Lodge (the name tells a lot about the place, doesn't it?) is looking for helpers. The location is outside LA, next to a beautiful lake, in the mountains, with amazing views and a lot of adventures waiting for you.
Best adventure trips to do in Costa Rica
Costa Rica is the land of adventure par excellence. There is no other place on earth so full of waterfalls, volcanos, forests and national parks. Everything in Costa Rica is surrounded by nature.
If you are looking for an adventure trip, you have to pick this destination. And I know it is famous to be a bit expensive, but remember you can save a lot of money if you use Worldpackers while traveling.
Let's see together the best adventure trips you can have in Costa Rica.
5. Explore Monteverde National Park
Monteverde is a famous national park in Costa Rica, and one of its best attractions are the amazing hanging bridges.
Monteverde is surrounded by a forest called Cloud Forest. Hiking there is such a great adventure and a lot of travelers dream about it.
Of course this place is completely natural and full of plants and animals. The best way to explore it is by helping a local activity.
6. Visit Corcovado National Park, one of the most biodiverse parks in the world
In terms of biodiversity, Corcovado National Park, in the extreme South of Costa Rica, is the best place to see.
Visiting this park is a real adventure trip. It is a very remote area, full of unique animals such as tucans, jaguars, monkeys, and other special bird species.
If you want to have the perfect local adventure, you can volunteer in a lodge close to the park. Learn a lot about the local culture and have a great time both during work and during your free time.
7. Experience the best of Costa Rica's nature at Arenal National Park
Arenal National Park is one of the most beautiful places in Costa Rica. If you look for adventure, it's the right place for you.
You can find everything there: waterfalls, hanging bridges, natural hot springs, local fauna, and the huge Arenal Volcano.
It's a must for all the adventure travelers. And if you want to have a complete experience, volunteer in a hostel there, meet a lot of friends and enjoy nature everyday.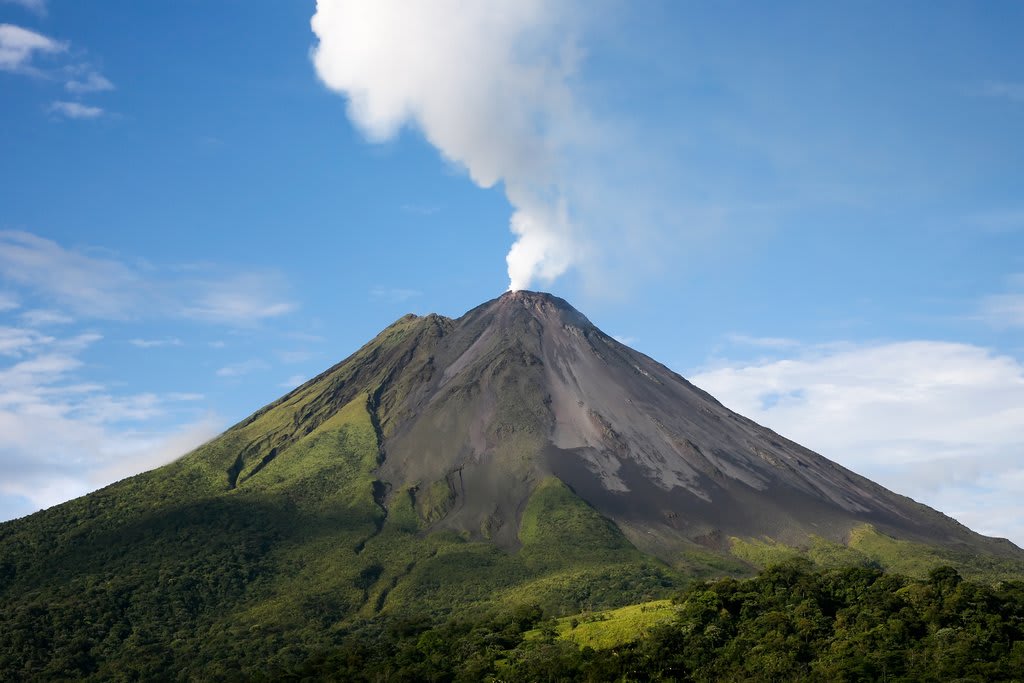 8. Surf and enjoy the ocean in Tamarindo
Ocean and surf are a perfect way to have an adventure trip in Costa Rica. And this country is one of the best places in the world to try this sport.
Tamarindo, on the Pacific Ocean, is the best spot you can find to surf. The beach is amazing and full of high waves.
It is quite pricey, but don't worry, you can volunteer in a hostel in exchange of free accommodation, and surf the waves in your free time. You will become a professional surfer in a week!
Best adventure trips to do in Brazil
Brazil is such a huge country, full of beaches, colonial cities, and of course, touched by the unique Amazon rainforest. If you have a desire for adventure trips, this land has something for you.

9. Explore the wonderful Amazon rainforest from Manaus
If you want to explore the Amazon rainforest and live this great adventure, the best city to start is Manaus, just behind the corner of this amazing ecosystem.

And you can do it easily and for free, if you volunteer there. Check positions like this in Manaus, they are looking for help in their hostel.

Best adventure trips to do in Peru
Peru is the land of the Andes and the beautiful Inca ruins. If you like hiking adventures, you have to visit this country.
10. Go to Cusco and explore the real Peru
Cusco is the best spot to take base in and explore the surrounding areas. From there you can hike to Macchu Picchu, the most famous Inca site in the world, or hike to the Rainbow Mountain if you prefer nature views.
You won't get bored, this is for sure. And you can stay a lot of time if you volunteer in a hostel and get in exchange free accommodation.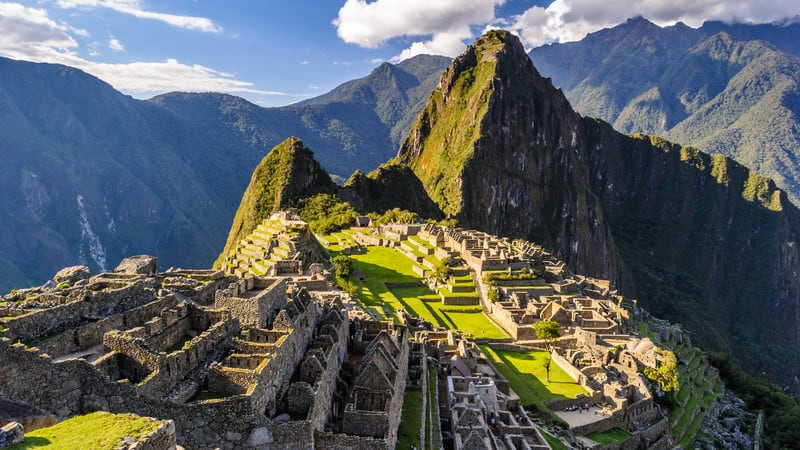 Best adventure trips to do in Canada
Canada is an amazing place full of forests, immense nature, national parks and mountains. If you love adventure trips, you should go there once in your life.
11. Go hiking in Canada
Nature in Canada is stunning, everywhere you can find a national park or a place to go hike, with unique views in the world.
Canada is huge and it can be very expensive, you could spend a lot of money and lose yourself in its immensity, but not if you let Worldpackers help you.
If you check volunteer positions in Canada, like this one, you could have a real local full experience and save a lot of money in accommodation, which is a great thing in a country like this.

Best adventure trips to do in Mexico
Mexico, a colorful land full of Maya ruins, amazing colonial cities and delicious food, is waiting for you to make you live your best adventure trip.
12. Stay in Merida and explore all the wonders around the area
Merida is one of the nicest cities in the Yucatan peninsula, and from there you can explore all the area and have a lot of adventures.
Yucatan peninsula is full of things to see and do, so the best thing to do is taking your time and travel slow, Try volunteering in a hostel for a while and exploring everything in your free time.
More adventure trips around the world: Europe
Europe, the old continent, must not be underestimated in terms of adventure trips. Let's list together some of the best.
13. See the northern lights in Norway
One of the adventure trips of a lifetime is going to hunt the northern lights in Northern Europe. Norway is one of the best place you can go to see them, and you can volunteer in a hostel to avoid very high cost of accommodations there.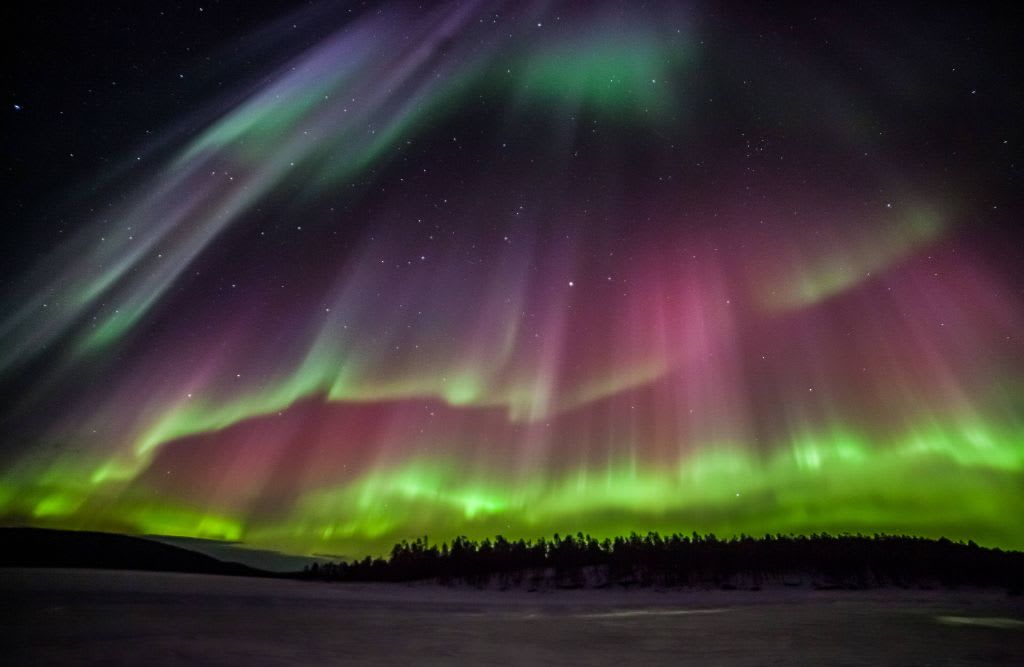 14. Explore the best beaches in Portugal and enjoy the ocean
Beaches in Portugal are amazing and you can spend weeks there to see them all. If you love surf, they are perfect for you. Find the best location like Albufeira and stay there to enjoy the ocean as much as you can.

15. Island hopping in Canary Islands
Canary Islands are so wild and are a place to visit if you are heading to Spain. If you want to have an adventure trip in their amazing beaches and do great hikings, visit them all and go island hopping.
There are a lot of hostels there looking for help and letting you stay longer than you expected.
Adventure trips in Africa
16. Hike Kilimangiaro
If you love adventure and hiking, you can't miss the chance to climb the high Kilimanfiaro Volcano, in Tanzania.
And in the meantime, try to teach a language to the local people in exchange of free accommodation.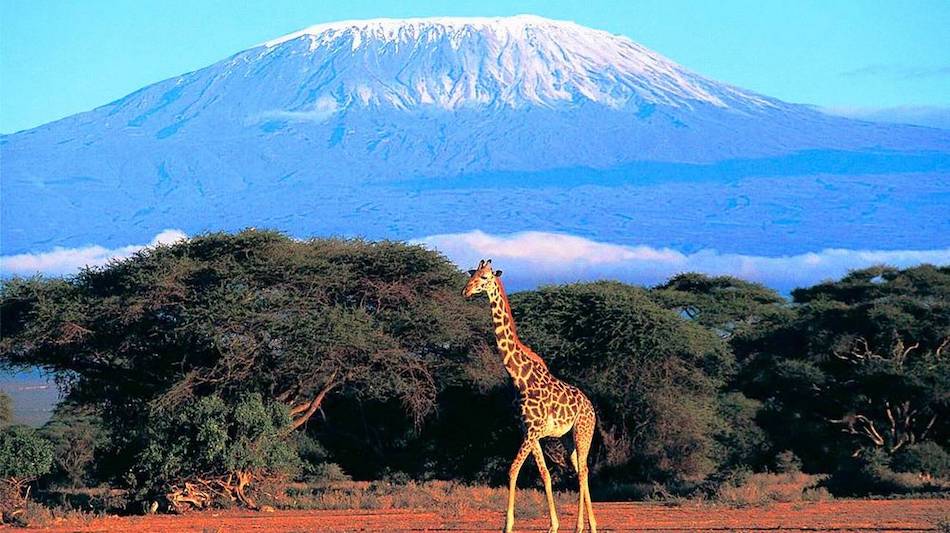 17. Enjoy Cape Town amazing sceneries
Cape Town is unique in terms of views, like the Table Mountain, that you can also climb, and the surroundings along the coast.
Perfect place for adventure, and you can volunteer in a hostel to have free accommodation.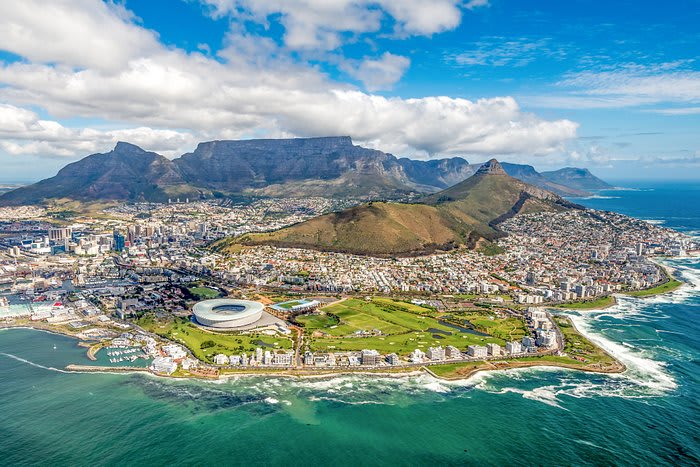 18. See the amazing Victoria Waterfalls
Victoria Waterfalls can be compared to Niagara for their beauty. They are located in Zambia, and you can't miss them if you love adventure.
Try to volunteer there to meet a lot of locals and enjoy your trip even more.
19. Explore Sahara Desert
Africa is the land of Sahara Desert and Morocco is one of the best and easiest places to go for the visit.
You can even volunteer in the desert to better understand people's culture and life there.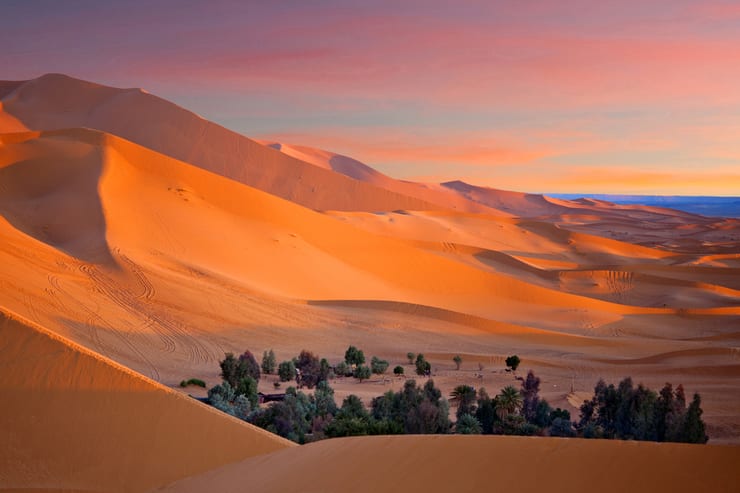 20. See the famous Pyramids
For all the adventurer out there, a visit to the Pyramids in Egypt is a must.
And as you can see, Worldpackers has a volunteer position in which you have pyramids as your view everyday!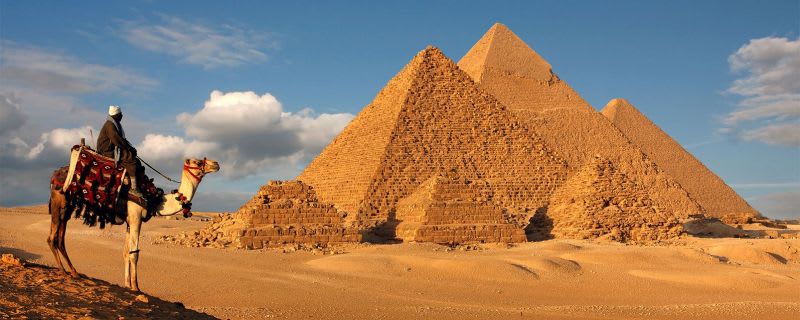 21. Explore traditional Japan and Mount Fuji
Japan is on every traveler's bucket list, and see the Fuji is a dream.
You can wake up every morning and try to spot it, if you volunteer in a hostel there. Helping just 4 hours per day there, you get free accommodation and get to see Mount Fuji and other cool places around.
22. Go deep into Thai culture in Bangkok
Have you ever considered Thailand for you next adventure trip?
You can start from its amazing capital Bangkok and find some gigs through Worldpackers there to live it like a local.
23. Enjoy beautiful sea adventures in the Philippines
The Philippines are some of the best islands for snorkeling and enjoying sea life.
Try with your own eyes and try to live it as a local volunteering there.
24. Get lost in Indonesia
Indonesia is full of things to see and do, full of islands ready to be explored, like classic Bali but also national parks and volcanos.
You can have a look to volunteer positions there, Worldpackers has a lot of them.
25. Go off the beaten path and visit South Korea
South Korea is still an off the beaten path destination. Take this chance and visit it, you will be surprised by how many adventurous things you can do there, like visiting ancient temples, volcanos and beaches.
Try to apply to one of the volunteer positions there to meet a lot of friends and have free accommodation.
26. Visit the greatest temples in China
China is not only famous for the Great Wall, but also for its amazing temples, like the ones located in Guilin.
Visit them and live them like a local volunteering in the rural area surrounding them.
27. Learn Laotian culture and try tubing
Laos is a small Asian country, famous for its great culture and for adventurers going to try tubing.
You can do both, and you can also make the difference as a traveler teaching English to the community.
28. India: the land you hate or love
They call India like that, and the reason is that it's so stunning and overwhelming.
It is not easy to visit it, but it's worth it. Full of nature, history, pieces of art, India is perfect for an adventure trip.
And let the locals help you, maybe if you volunteer there you can make a difference and learn a lot of things you didn't know about this huge country.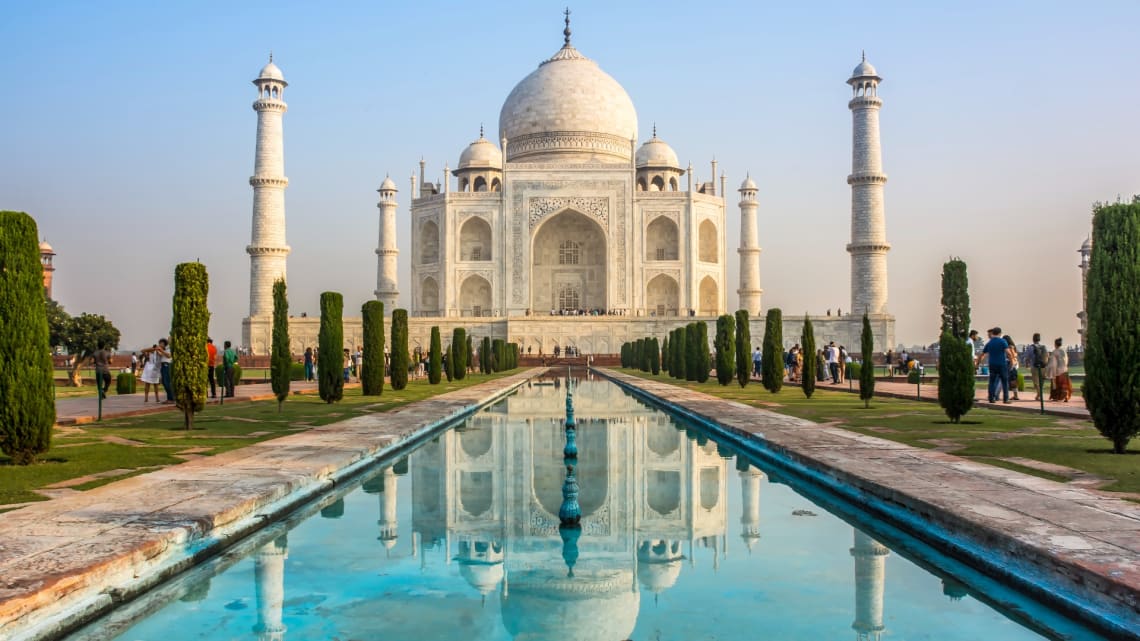 29. Have an adventure in the land of kangaroos
Australia is the land of unique fauna in the world, Great Barrier Reef and Outback. You can live a lot of different adventures in a single travel.
Accommodations are expensive, but you can volunteer there and have a free bed.
30. Hike in amazing New Zealand mountains and nature
If you love nature and mountains view, there is no place like New Zealand.
It could seem a bit remote, and not easy to reach, but once you are there, you will want to stay forever.
Try to volunteer there to meet locals and learn more about Maori culture, and to have a free bed, which is not bed in such an expensive country.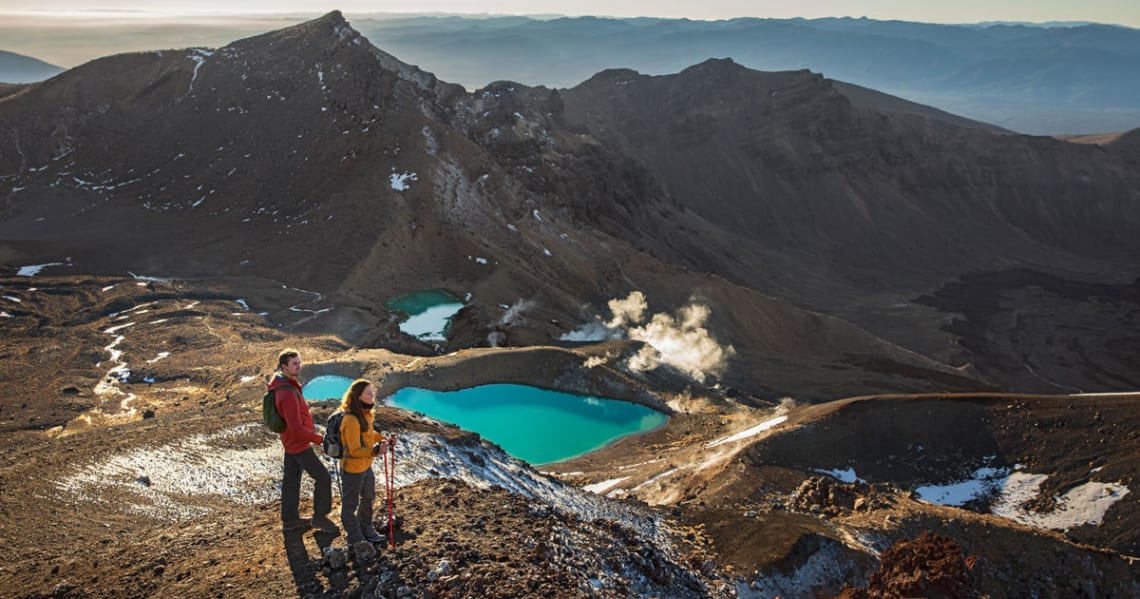 I hope you liked this list about the best adventure trips to do all over the world. Subscribe to one of Worldpackers plans and start planning your next adventure!
Maybe you could find more inspiration in these other articles from Worldpackers community:
Overseas adventure travel 2022: top destinations
13 bucket list adventure ideas around the world
Adventure planning: the best guide for your backpacking trip