Your essential beach packing checklist: 12 things you can't forget
A day at the beach should be relaxing and stress-free. Our ultimate beach packing checklist includes all the beach essentials needed to make it just that. Are you ready for your next beach vacation?
7min
If I asked you to think of one of the most relaxing places that you could be in right now, what would come to mind? Relaxing on the sofa watching the TV, walking through nature, or maybe soaking up the sun on a beach?
For a lot of us, the beach symbolises a place of escape, somewhere to completely relax or have fun. Packing for a beach holiday, or a trip to the beach, should mimic that exact vibe. It shouldn't be stressful, with you worrying that you might have forgotten something.
And that's why I've put together this ultimate beach packing checklist to make sure that you have everything you need to fully enjoy splashing around in the waves and lounging on the sand.
Whether it's a short trip to the beach, or 2 weeks of luxurious beach time, I've got you covered with everything you'll need to consider.
What should you pack for a beach vacation?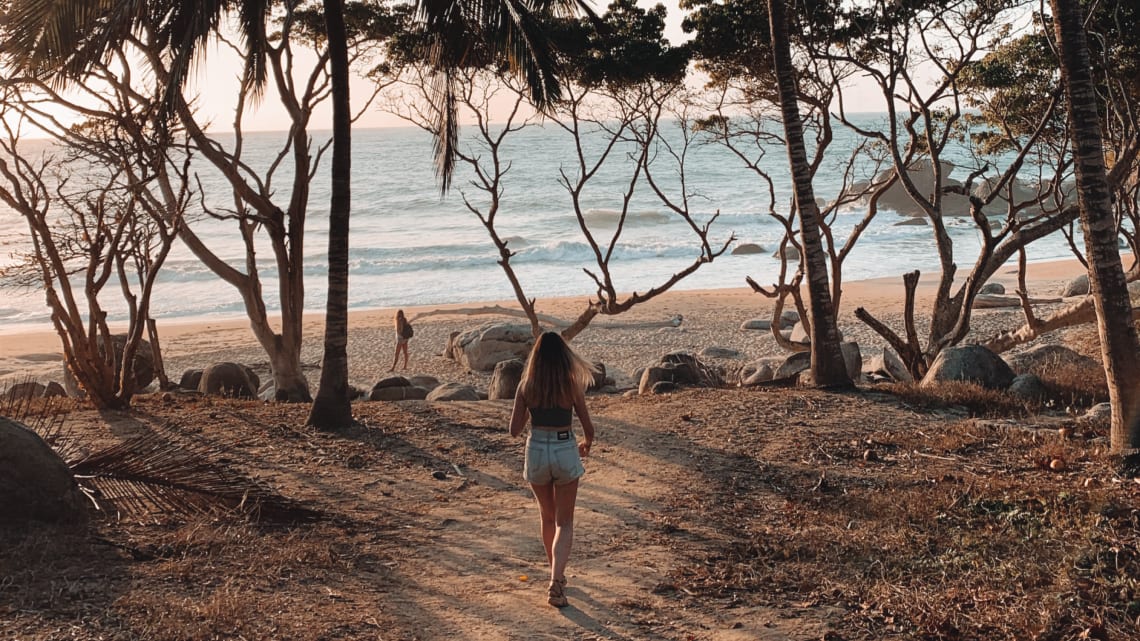 How much you should pack, and what you should pack for the beach, depends on the type of person you are.
Some people are happy to go with the wind and rock up to the beach with little more than the clothes on their backs and a towel. For others, there's a whole procedure and detailed beach packing list that needs to be ticked off before they can make their way to the beach.
When looking at this beach packing checklist, you might decide that you need everything on the list, or maybe only a few items. Make the beach packing list work for you. So, let's get started!
Essential beach items
Essential beach items are those that are necessary whether you're going to the beach for one day, or for a longer beach vacation.
Here are 12 essential things that you shouldn't forget:
Swimsuit - this ones a given if you want to go for a swim.
Towel - you'll probably want something to lie on. Sand sticking to your entire body isn't particularly fun.
Sunglasses - whilst sunglasses can make you look super cool and add to your beach look, it's also important to protect and care for your eyes.
Sun cream - even if you're not someone who typically burns, protecting your skin is very important. Sun cream helps to prevent sunburn, cancer and ageing. Try to buy a reef-safe sun cream, so you're not harming the environment when going for a swim.
SPF lip balm - this is something that's often overlooked or forgotten, but there's nothing worse than having sore and burnt lips after a day at the beach.
Sun hat - if you're spending a long time in the sun, a hat can protect your face from getting burnt, and prevent sunstroke. It's also useful for keeping the sun out of your eyes.
Swim cover-ups - having a few cover-ups on hand during your vacation is great. You can walk to the beach in them, or sit in a restaurant, in your swimwear whilst still being dressed respectfully.
Sandals/flip flops - trainers are not a good idea for the beach. Having sand in your shoes is a horrible feeling. Opt for sandals or flip flops instead for easy removal.
Beach bag - sand and sun cream can be the enemy sometimes, so it's nice to have a separate beach bag that can get a little grimy. You also want a bag big enough to fit everything you need.
Snacks - lying on the beach all day can be hungry work. I like to have some snacks — crisps, fruit or nuts — on hand to make sure I don't get too 'hangry'.
Water - bring plenty of water for the whole day. Nobody likes sunstroke at the end of the day.
Rubbish bag - a rule of thumb that I like to live by is that you should always leave a place cleaner than you found it. Make sure to clear up all of your rubbish before you leave, and if there's rubbish that isn't yours, why not pick that up too?

Extra things to bring to the beach
Beach umbrella or tent - if you're planning on spending a long time at the beach, having some shade can be a blessing. It helps to keep you cooler, and also protects you from getting burnt.
Snorkel - there's so much to discover under the water. Having snorkel gear allows you to explore it.
Water shoes - beforehand, it's useful to research what the beach you're visiting is like. If it's a stony beach, water shoes can be a life-saver and stop you from having to make that awkward and painful walk to the water.
Portable speaker - having your favorite tunes playing in the background definitely adds to the vibe.
Cooler bag - a warm drink just isn't enjoyable or refreshing. Consider bringing a cooler bag with you to keep things cold.
Beach games - a football or bat and ball can be a great way to stay entertained for hours. There are so many games that you can create with them.
A book - life can be busy. Use your time on the beach to catch up with that book that you've been meaning to read for months.
Beach chair - some people prefer to rent a sun lounger when they get to the beach. But, if you're planning on visiting the beach a lot, having your own chair can save you a lot of money in the long run.
Underwater camera - being at the beach is often filled with fun memories. Having an underwater camera allows you to capture the moments that happen in the sea too.
Inflatable - laying on an inflatable with gentle waves rolling underneath you is incredibly relaxing. They can also double as a sun lounger on the beach.
Beach packing checklist for longer trips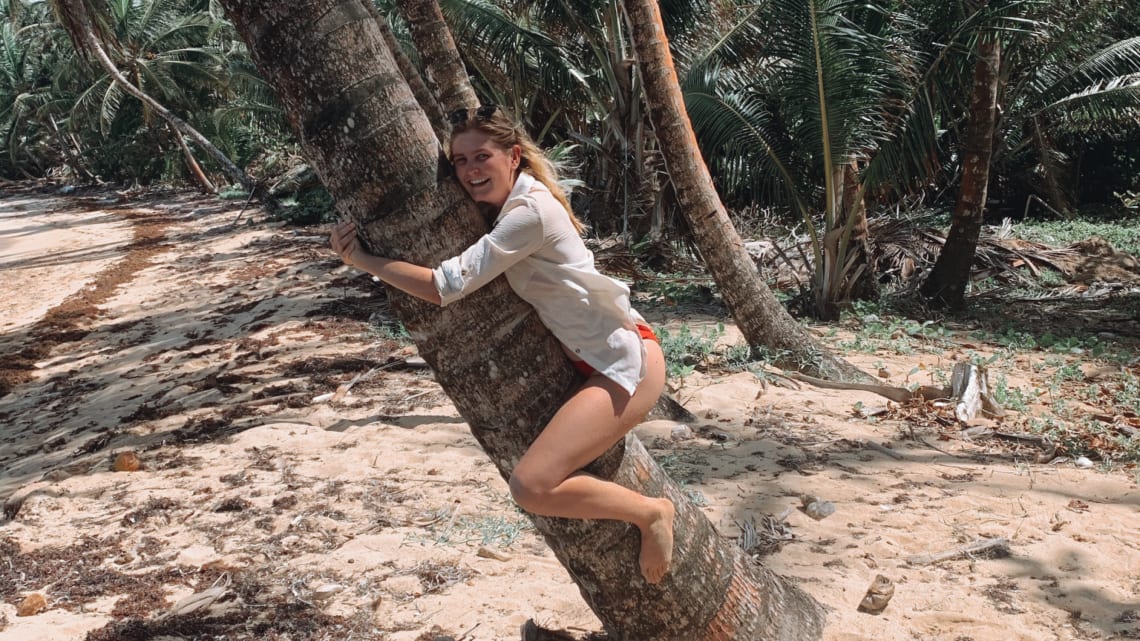 All of the items listed above are relevant for short and long trips to the beach. They mainly focus on things to bring with you to the actual beach. Here are some things you should consider packing in your suitcase for your next beach vacation:
2-3 swimsuits - it's nice to always have a dry swimsuit to put on.
1-2 swim cover-ups
Loose fitting and cool clothes e.g. dresses, shorts, t-shirts, skirts
Slightly fancier clothes for the evening
Light sweater or cardigan
Sleepwear
Underwear
Non beach shoes e.g. sandals, trainers
Toiletries to pack for your beach vacation
Essentials:
Toothbrush and toothpaste
Shampoo and conditioner
Aftersun
Soap or body wash
Deodorant
Hair brush
Insect repellent
Extras:
Shaving supplies
Make up
Makeup wipes
Nail clippers or file
Face cleanser
Moisturiser
Plasters
Scissors
Beach destination ideas for your next vacation
If you haven't quite decided where your next beach vacation is going to be, here are some suggestions to give you some inspiration. I wouldn't be surprised if after reading these you're already on your way to book your next beach vacation.
Here are 5 amazing beach destinations for you to visit:
Brazil
Brazil has over 2,000 beaches along its 4,650-mile coastline, but one that we've probably all heard of is the famous Copacabana Beach in Rio de Janeiro. Brazil has some of the best city beaches in the world. Here you literally have the best of both worlds.
If you prefer to visit beaches more off-the-beaten-track, the north of Brazil is dotted with beaches that most of us spend our days dreaming of. Think rich blue waters, contrasted by snow-white sand, backed by palm trees swaying in the wind. Amazing!
Brazil is often a country that people fall in love with, and one way to extend your stay is by volunteering. You're spoilt for choice as there are over 700 volunteer opportunities on Worldpackers in Brazil.
Mexico
Mexico's coasts are scattered with some of the best beaches in the world. The east coast of Mexico is home to turquoise waters, white-sand beaches, boujee beach clubs and paradise islands.
Head to the west coast and you'll find a surfers haven — incredible surf breaks, hipster beach towns and great vibes. Further up north, the Baja Peninsula boasts spectacular marine life and crystal-clear waters.
Why not combine your beach trip with volunteering? You can teach children English and sports in one of Mexico's most popular beach towns, Puerto Vallarta.
Thailand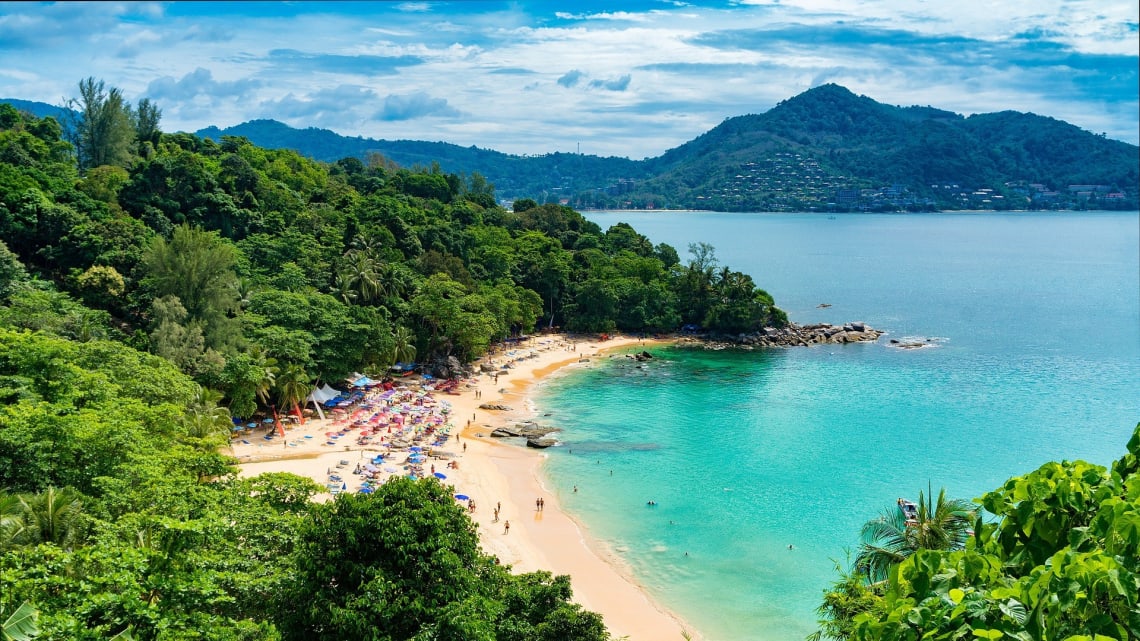 Thailand has 1,430 islands. You'll probably have heard of a few — Koh Phi Phi, Koh Samui, Koh Tao. The idyllic beaches in Thailand aren't just limited to the islands, you'll also find great beaches in the mainland, in Krabi for example. No wonder it's one of the most popular beach destinations in the world.
Its underwater scene is just as impressive as its beaches. Thailand is a famous spot for diving and snorkelling. Keep an eye out for turtles, rays, sharks, whales and plenty of fish.
If you want more than two weeks at the beach, consider volunteering in Thailand. There are over 50 opportunities on Worldpackers, including providing a helping hand at this farm on Koh Tao.
Philippines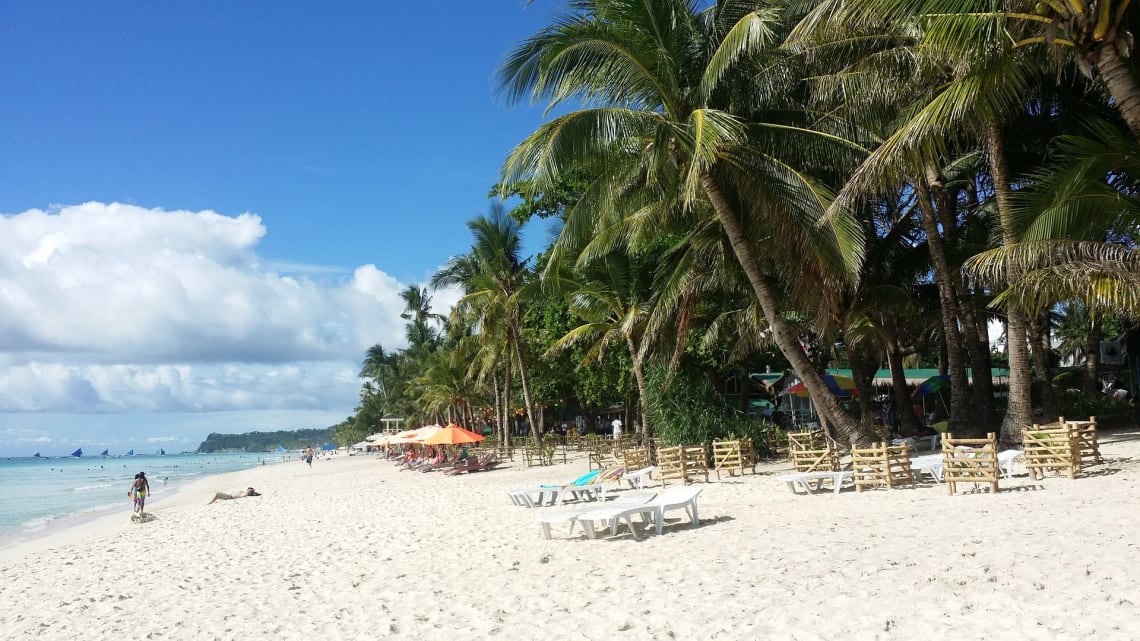 The Philippines hasn't exploded as much as Thailand has onto the tourist scene. That makes it the perfect time to visit before it gets too popular. The ocean couldn't be any more perfect here. It's vibrantly blue and full of marine life.
Hop over to some of the islands, like Siagao, and you'll find a paradise for surfers. With nearly 8,000 islands, there's an island and beach to suit everyone.
Mix up your beach time in the Philippines with some time at an organic farm in Puerto Galera.
Hawaii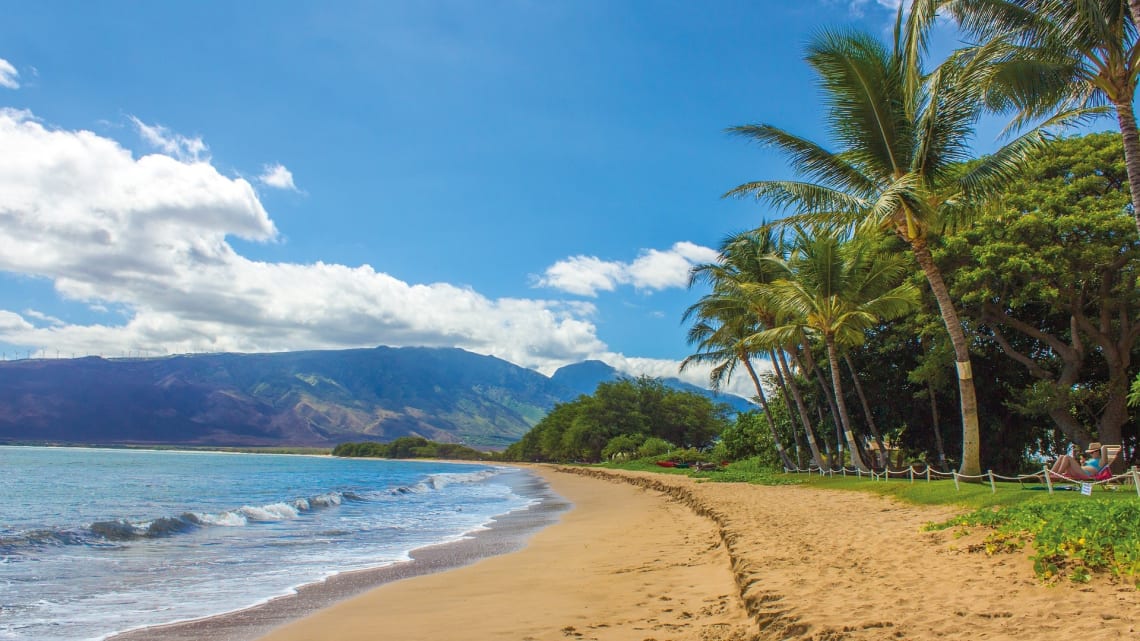 Hawaii has a fascinating mixture of beaches, offering white-sand, black-sand and even red-sand beaches. Made up of an archipelago of islands, each one offers a different vibe and something unique. Whether you want to surf the famous Banzai Pipeline, or spend your days reading a book, there's a beach for you.
While the water is often beautiful, if you turn around and face the shore you'll often be met by the most incredible landscapes bordering the beaches in Hawaii.
Hawaii isn't the cheapest place to visit, so save on accommodation and volunteer at this permaculture project.
Going solo to Hawaii? Here are some great planning tips on places, money and more!
Summing it up…
After reading this beach packing list, you should hopefully be dreaming of your next beach vacation, and feel fully prepared on what to bring with you to the beach.
Still not decided which beach is right for you? Here are 20 tropical islands to visit around the world.
Want to learn more about planning your trip? By subscribing to the WP pack plan you have unlimited access to +120 courses at Worldpackers Academy, the travel school made by travelers!