Solo trip to Hawaii: planning tips on places, money, and more
Your ultimate guide for a solo trip to Hawaii! Includes solo travel tips, some cool work exchanges in Hawaii and the best things to see and do.
7min
Solo travel is an amazing way to branch out, have new exciting experiences, and learn more about yourself along the way. Traveling the world alone is empowering and can boost your confidence!
If you're wondering where to travel alone, there are so many safe and beautiful destinations around the world. One of those is Hawaii!
Hawaii is one of the most stunning and unique US states. Located in the Pacific Ocean, this chain of islands is filled with lush natural beauty as well as a special Hawaiian culture to experience.
Many people have Hawaii on their tropical island travel bucket list. But maybe you're wondering, "Is Hawaii a good place to solo trip?". The answer is yes!
Hawaii is one of the safest US states. Though there can be crime anywhere in the world, Hawaii has a relatively low crime rate. Travelers and locals coexist peacefully, so it's an accommodating place for solo travelers.
There is also so much to see and do in Hawaii! As a solo traveler, you'll never be bored or lonely.
In this article, we'll cover some helpful tips for planning a solo trip to Hawaii. Hopefully, it inspires you to book a flight to the gorgeous Hawaiian islands and embark on an epic solo adventure!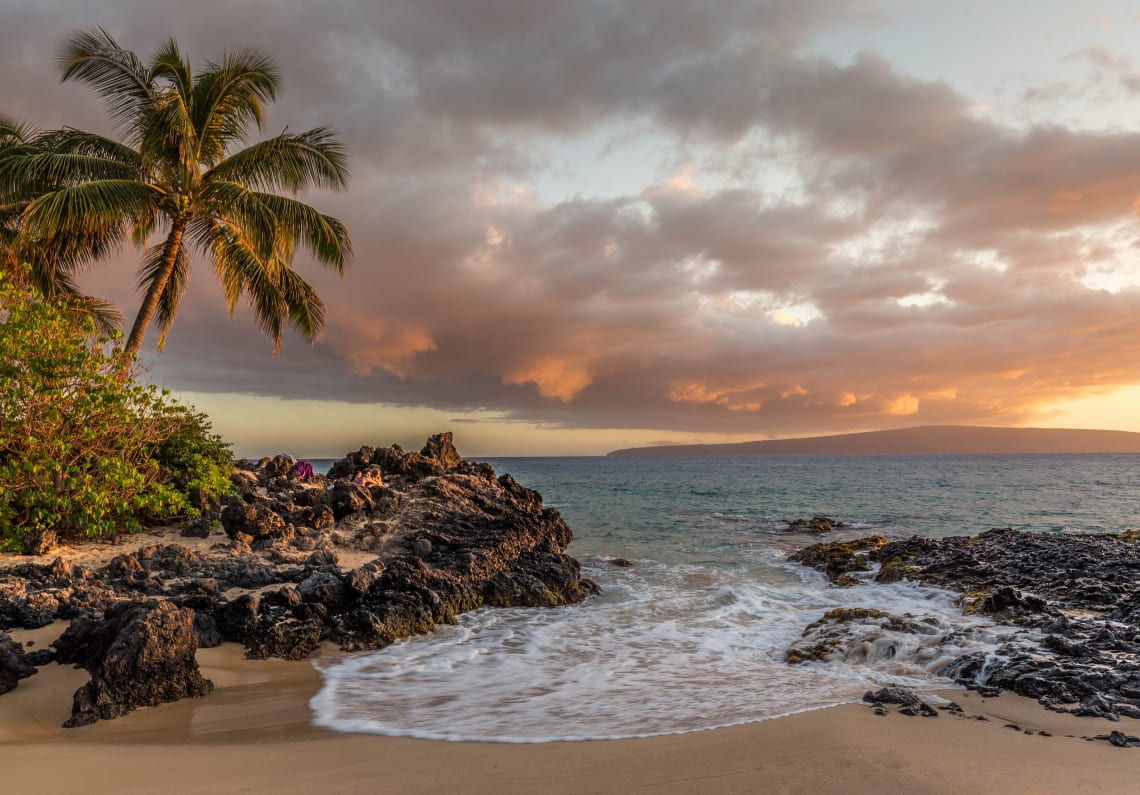 Planning a solo trip to Hawaii
There is a lot to consider before traveling anywhere, especially if you're going alone. You want to be fully prepared and ready for anything.

We're going to cover when is the best time to go to Hawaii, how to get around, how much money to save, and some of the best places to go as a solo traveler.
We'll also cover Worldpackers work exchanges and how they can help you save money and have a unique cultural experience in Hawaii.
When is the best time to go to Hawaii?
The dramatic landscapes and picturesque beaches of Hawaii can be enjoyed year-round.
But the recommended season for a solo trip to Hawaii is the shoulder season. That includes April and May, or September and October.
You can still visit Hawaii in between those months, but the chances of rain and tropical storms are higher.
For example, June through November is hurricane season in Hawaii. However, massive storms are pretty rare so you still might enjoy amazing weather during that time.
The winter months of November to March have the most rainfall. But winter also brings more swell and better waves for surfing.
But to have the best chances of sunny days, shoulder season is the most ideal.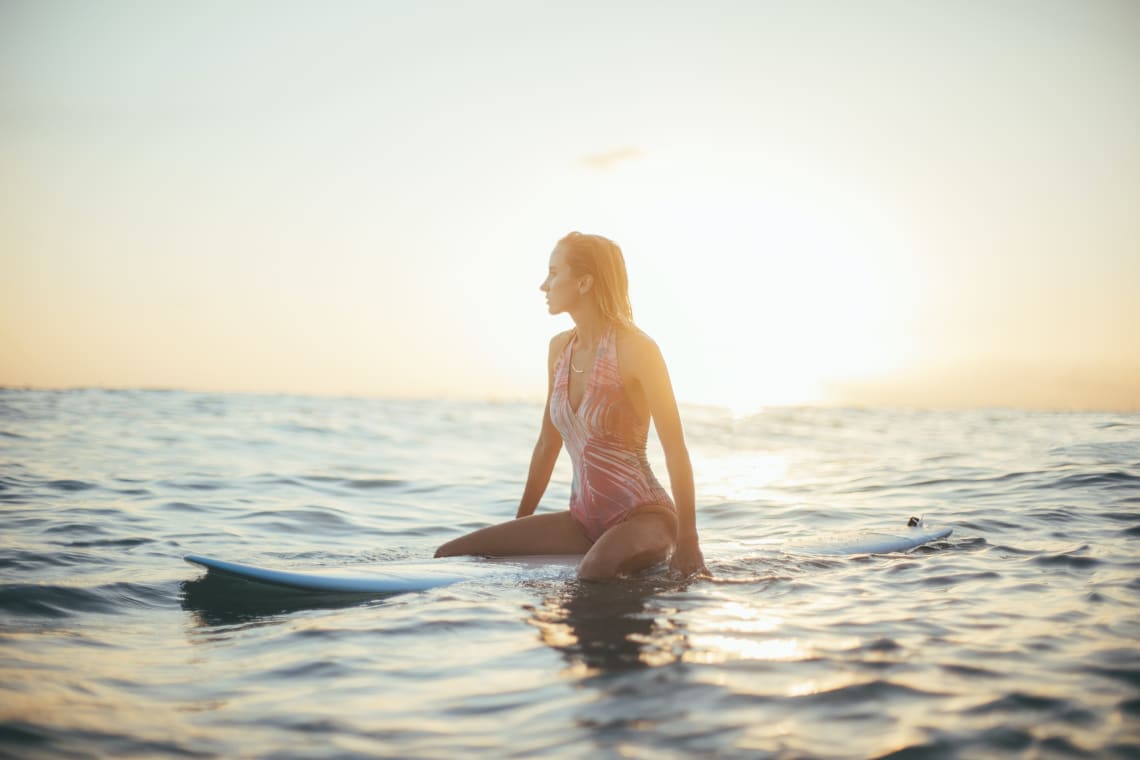 How to get around?
There are a few ways to get around Hawaii. Let's check them together:
Flights
If you plan on visiting multiple islands, flying is the quickest and easiest way to travel long distances. Domestic flights are also pretty cheap!
Hawaiian Airlines is a reputable local airline that offers affordable flights in between islands. The tip is to book your plane tickets in advance: the sooner you book them, the cheaper they will be.
Buses
For traveling shorter distances on an island, the bus is the cheapest way to get around.
But bus routes in Hawaii are not always consistent for tourists. Sometimes buses are more geared towards the locals and their routes, so buses don't always reach popular tourist destinations.
Buses are also quite slow, so only travel by bus if you aren't in a rush. Just be sure to plan your trips in advance to ensure there are buses for your destination. Always ask your accommodation staff or any local friends for advice as well.
Tours
For reaching interesting travel destinations where there is no public transport, you can always book a guided tour.
Browse different companies online and in person to see where you can get the best deals. Some day trips in Hawaii are quite affordable! A guided tour is also a great way to meet people if you're traveling alone.
Car rental
Hawaii is a gorgeous place to road trip! It's super easy to rent a car in touristy hubs on the Hawaiian Islands.
Renting a car gives you more flexibility to get around. But it can be pretty costly, especially if you're traveling alone and can't split the costs with anyone.
You can always rent a car just for a day, or make friends in your hostel to do a road trip with so it's cheaper.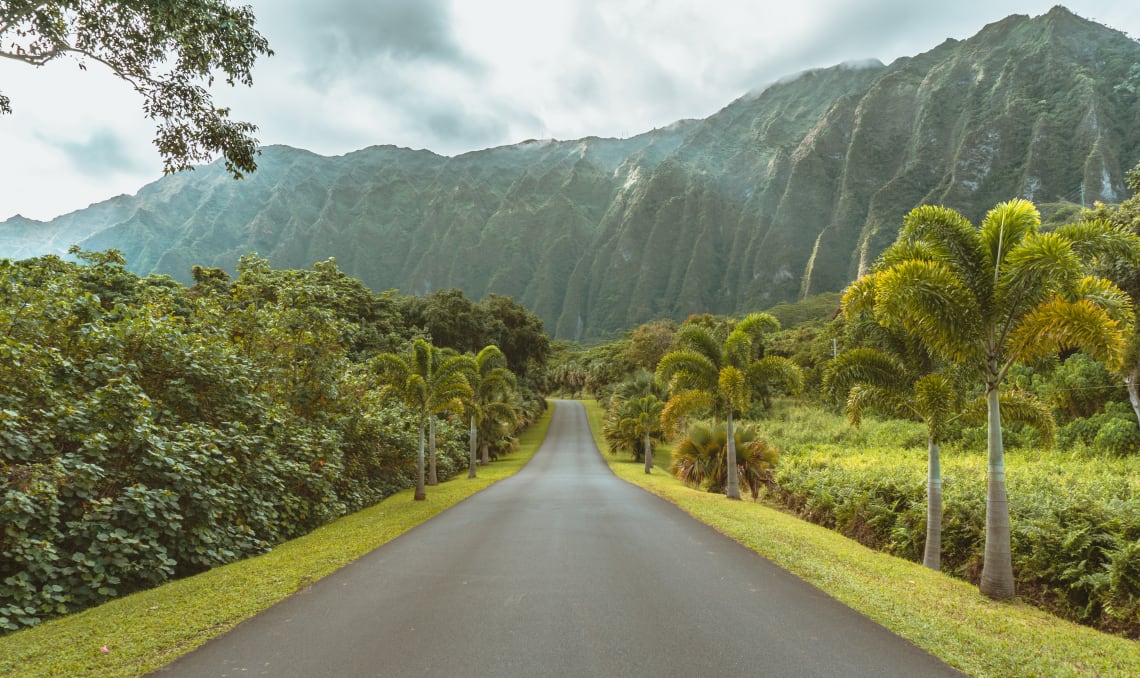 How much is a trip to Hawaii?
Many think of Hawaii as a luxury travel destination. Sure, there are lots of high-end resorts in Hawaii, but you can also travel Hawaii on a budget. Everyone has a different travel style, so what you spend for a solo trip to Hawaii can vary.
Your flights may be your biggest expense, depending on where you are traveling from. If you're coming from the USA and you book your flights in advance, round-trip plane tickets might cost around $600 - $1500 USD.
Once you arrive, accommodation is usually the biggest expense. There are so many nice hotels and resorts if you have money to spend. But if you're on a budget, stay in a hostel! There are some great hostels on the more touristy islands of Oahu, Maui, and the Big Island. Most hostels in Hawaii cost around $40 - $60 USD per night.
Another awesome way to save money on accommodation is by doing a Worldpackers work exchange. You can work for your accommodation, so you'll get to stay in Hawaii for free.
This is also a great way to spend a solo trip to Hawaii because you can live with locals, learn about the culture, and make friends. There might be other travelers volunteering as well, so you can find friends to explore with.
Here are some examples of Worldpackers work exchanges in Hawaii:
Other than accommodation and flights, just using general budget travel tips will help you save money while traveling in Hawaii!
Instead of eating out too often, try to cook some meals at home or eat at local restaurants. Don't be afraid to try some street food! If you do a work exchange, you can eat home-cooked meals and save money on food as well.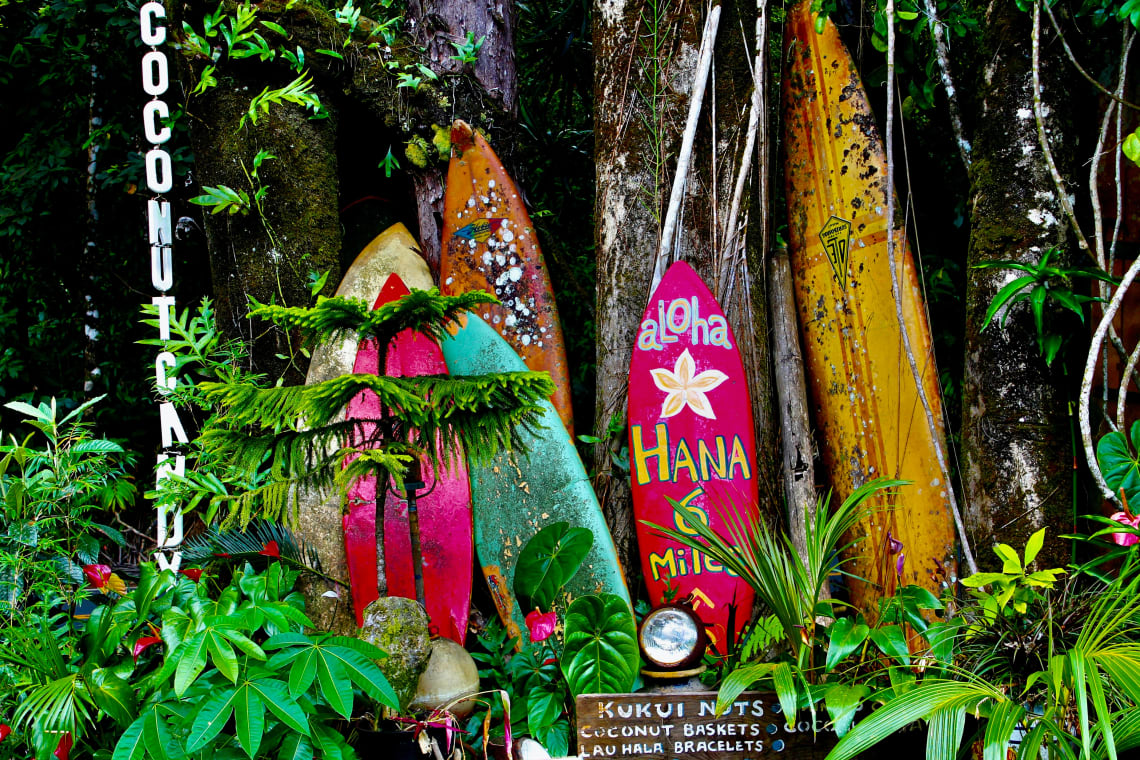 Where to go in Hawaii as a solo traveler
Now it's time to look into where to go in Hawaii! On your solo trip to Hawaii, you are spoiled for choice in terms of where to go.
There are so many fun things to do in Hawaii, and you may be struggling to decide which island to visit.
For each island, we'll list some of the best things to see and do.
The Big Island
Also known as Hawaii Island, the Big Island of Hawaii has so much to offer.
Those who love hiking and nature can explore Hawaii Volcanoes National Park or Akaka Falls State Park. There are incredible volcanoes, waterfalls, valleys, and hiking trails in the lush rainforests of these regions.
Or you can visit Hapuna Beach and Kahalu'u Beach Park to go snorkeling and sunbathing. Tour the markets and art galleries in Hilo, or visit a coffee farm.
The Big Island is home to lots of sustainable farm projects, many of which have work exchanges available. Volunteer at a permaculture project or an eco-farm to save money and get in touch with nature!
Maui
Full of gorgeous beaches and scenic drives, Maui is an awesome place to visit on a solo trip to Hawaii. Haleakala National Park is definitely a highlight of the island, as there is so much natural beauty to explore here.
Maui is also a great spot for whale watching, kayaking, snorkeling, surfing, and more. If you're thinking of renting a car while solo tripping in Hawaii, the Road To Hana is one of the most beautiful driving routes in the world.
For an extra unique experience, you can volunteer at a yoga retreat, help out at a honeybee ecotourism farm, or work on a local sustainable farm.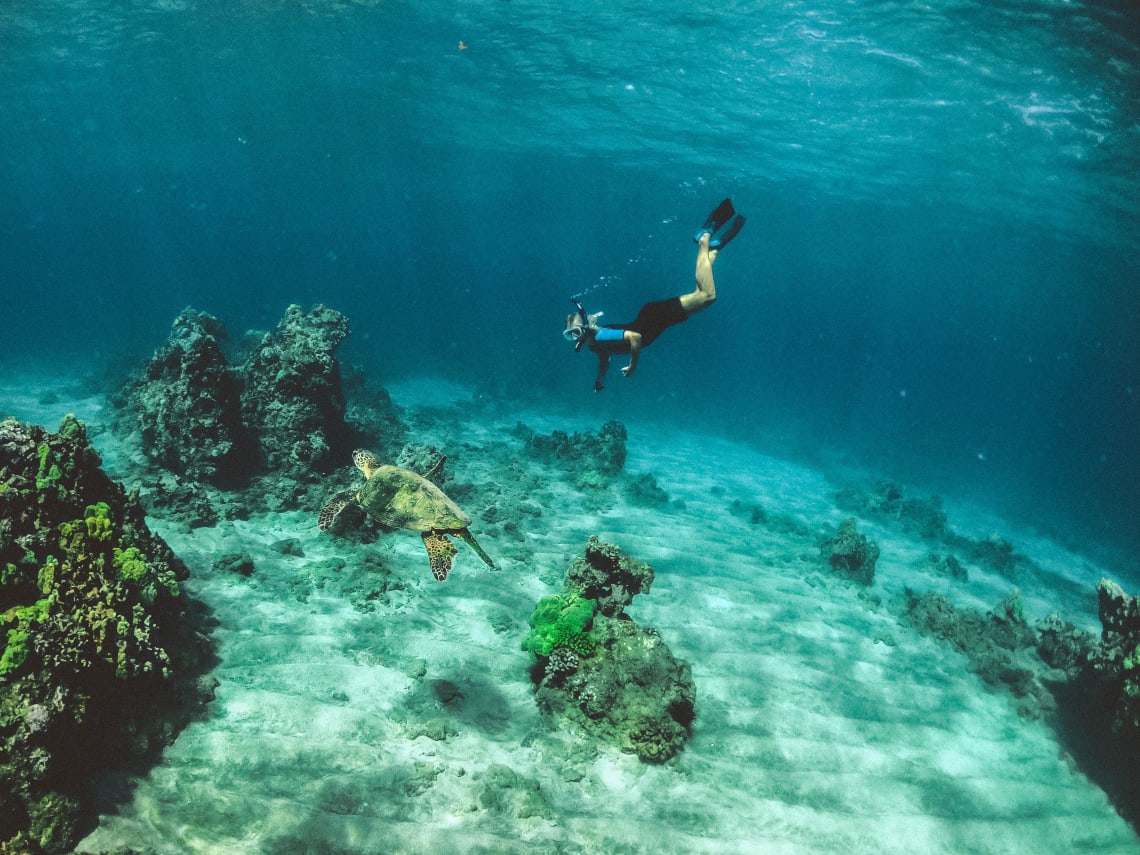 Oahu
Another one of the best places to go in Hawaii as a solo traveler is Oahu. Home to the capital city of Honolulu, as well as numerous state parks, monuments, and beaches, there are lots to see and do here.
History buffs can visit the USS Arizona Memorial and Pearl Harbor Memorial in Honolulu. Visit the famous Waikiki Beach, or embark on a challenging hike up to Diamond Head State Monument for one of the best views in Hawaii.
You can also head up to the North Shore of Oahu. There are stunning beaches here, as well as many opportunities for surfing. Here you can find some of the best waves in the world that attracts world-class surfers, or you can take surfing lessons on more peaceful beaches.
Kauai
Known as "The Garden Isle", Kauai is one of the wildest and most lush Hawaiian Islands. Full of dramatic cliffs, tumbling waterfalls, and beautiful beaches, Kauai has so many things to do.
It's also not super touristy on Kauai, and it's very safe. So those wondering where to go in Hawaii as a solo traveler, this is one of the best spots to visit!
Be sure to check out the mindblowing cliffs of the Na Pali Coast, as well as the colorful natural hues of Waimea Canyon.
Other fun things to do include kayaking down the Wailua River, checking out art galleries in Hanapepe, and relaxing on the numerous golden sand beaches.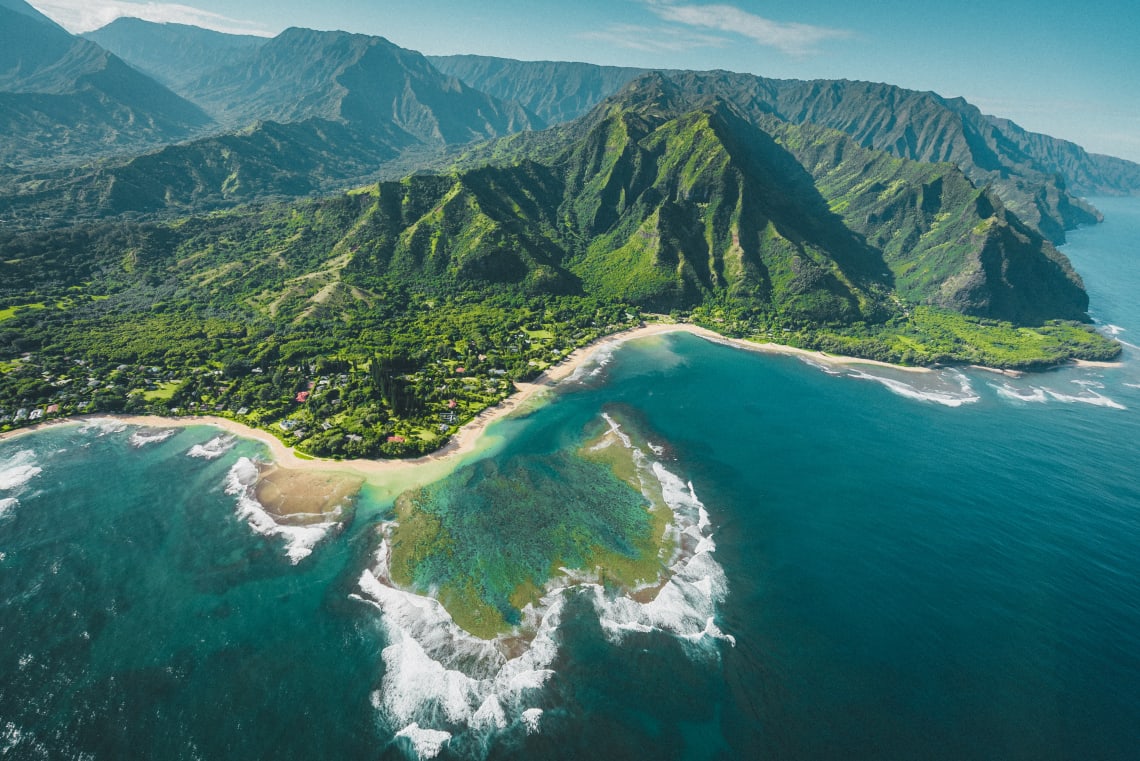 Lanai and Molokai
These two islands are small and not that touristy. If you're wondering where to go in Hawaii as a solo traveler and you want to meet people, I would recommend spending most of your time on the Big Island, Maui, Oahu, or Kauai.
But these two islands are stunning and great to visit for a few days. You can make them a little getaway from your stays on the bigger, more popular islands.
Lanai is a hub for marine life. Snorkeling and boat tours are common, as there are often dolphins, whales, and turtles frolicking in the ocean. There are also beaches and hiking trails to enjoy. Check out Shipwreck Beach and Polihua Beach, as well as the crazy natural landscapes of the Garden of the Gods.
Molokai is most well known for its Kalaupapa National Historic Park and Oloupena Falls. Both are stunning expressions of natural beauty.
Want to learn more about planning your trip? By subscribing to the WP pack plan you have unlimited access to +120 courses at Worldpackers Academy, the travel school made by travelers!