How to take a gap year and gain career experience while having the time of your life
Ever heard of taking a gap year? Learn how taking some time to try new things and gain new experiences in between big commitments can be life-changing in all the best ways. Discover how you can add material to your resume and amaze your next employer. We'll take you through the process, from start to finish!
11min
Ever heard of a "gap year?"
It's a term that can bring to mind a couple of different scenarios, but usually refers to a year taken off from a person's education, typically between high school and college. Usually, a gap year is focused on gaining experiences of some kind — often, travel experience!
While gap years can be associated with just kicking back your heels to enjoying some freedom after your school years, they should never be written off as something done by irresponsible people!
In fact, if done well, your gap year experiences could give you an edge when entering your career, or even show you what you want to do with the rest of your life!
I'm here to tell you how that could work, and give you some ideas for what to do during a gap year that will not only be a refreshing break from homework and classes, but also give you abundant opportunity for personal growth and gaining new skills!

How does a gap year work... ? How do you take a gap year to travel?
To get you used to the idea of what a gap year may look like, I'll share my personal experience...
I took a gap year after finishing high school — actually, it was more like a year and a half! While my friends left for community colleges and universities, full of passion and excitement for their future careers as nurses and teachers, I felt... empty.
I had no idea what I wanted to do with my life! I just knew that I couldn't do what everyone else was doing. Spending money that I didn't have on getting a random degree that I didn't really want seemed like a bad idea to me.
To give myself some time to work things out, I decided that I'd work a few different jobs, with the idea that the variety would help me discover what kind of career I was interested in. I did theater costuming, worked as a nanny, trained a horse, worked as a waitress, acted in a few commercials and stage plays... but was never really convinced that I wanted to do any of those things full-time.
But once I had money saved up from working, I figured it was time to take some college courses to see if I was missing out — so I did. Business classes, communication and art classes, law classes. Ultimately, while I learned some really cool things, I had to keep checking things off my list... I didn't want to spend four years getting a degree in any of those subjects.
After all of that, what did I want to do? I realized that my dream was to become a freelance travel writer — helping other people discover travel, and how to do it well... and the only way to make that dream a reality was to travel!

So, I ended up taking another gap year — or rather, a half-year gap — to travel!
I needed to save some money, though, and I wanted to take in some local experiences, too. Not only that, but I didn't want to be solely dependent upon my dreams coming true — I knew it would take years to become a writer who could support herself using only writing!
That's where Worldpackers came in: I planned on working reception in a couple of hostels to get experience that would help me find a good job in the hospitality industry when I got home, and give me a free place to stay to cut down travel costs.

Not only did I get great experience by doing this, but I also saved loads of money on lodging, made new friends, and got to explore some beautiful places!
Because of this, I feel like you could say that I'm an expert on gap years — I've taken two! One between high school and college, and another between college and my career! I am so thankful that I did!
These days, I'm working a full-time job as a personal assistant and travel arranger for a private company, and writing travel articles in my free time... and I can safely say that I only got these great jobs because of the experience and skills that I gained during my gap-year travel time with Worldpackers exchange opportunities!
So... now we get down to the main point...
How can YOU take a gap year that not only gives you valuable new skills and experience, but also doesn't destroy your wallet?
Let's get into it!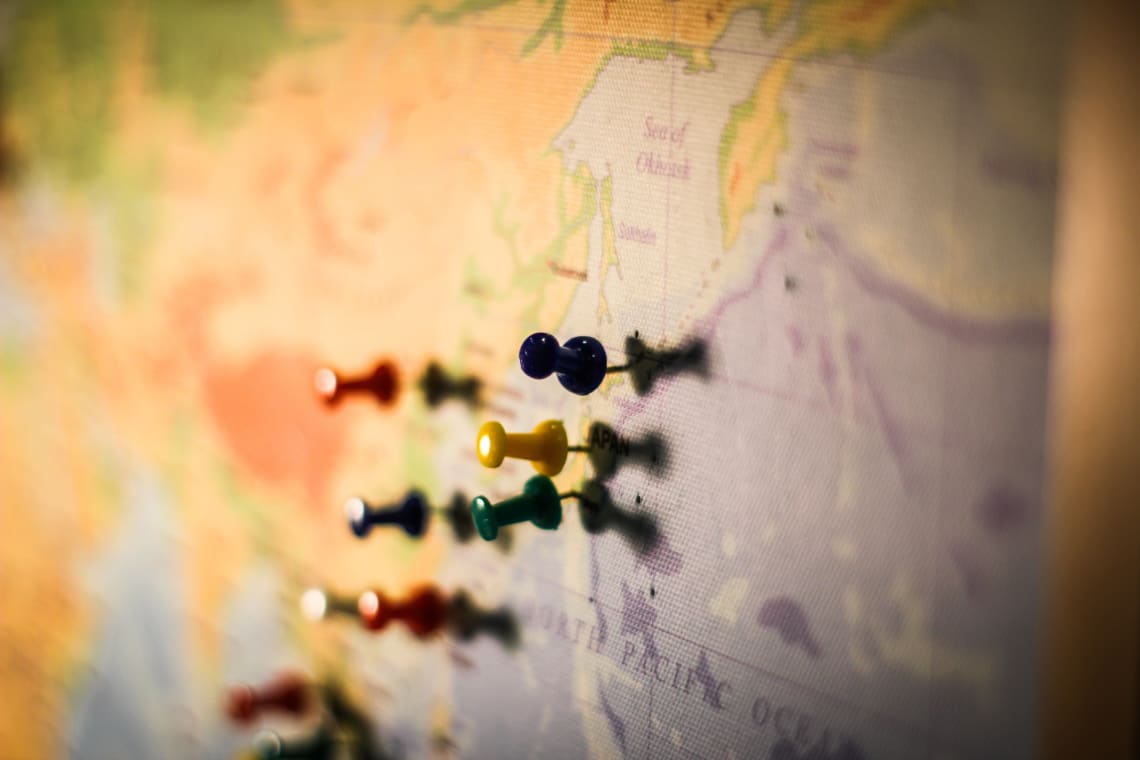 What kind of gap-year experience do you need?
Gap years look different for everyone, and that's okay!
If you are about to graduate from high school and don't know what to do next, you are probably going to want to try some different things to discover your passions and skills! No sense in paying for university if you don't even know if you need a degree for your dream job... especially if you don't even know what your dream job is!
If you're traveling before going to college, it's a good idea to look into some diverse new experiences... including some travel! Get out of your comfort zone a little, and try a wide variety of things. You may be surprised by what you discover about yourself!
If you have gone through university and completed your degree (or done a couple of years and just need a break!), or if you've graduated high school and already know what you want to do for a career, you are probably going to have more specific goals.
The most advantageous gap-year plan for you might be more focused on finding a place where you can further develop the skills and knowledge you already have, so that when you start looking for a job, you can say you are already experienced!
Sometimes, we take a gap year because we need to be refreshed — to get some perspective on life and remember why we are doing what we are doing. It can be hard to chase a goal for years, and it's okay to take a break... especially if it's a useful break, like a gap year!
It won't hurt you to mix up your plans a little bit, even if you think you know what you want to do — it just might give you a new view of the world, and encourage you to stay strong in your plans!
Whether you are looking for a more exploration-based gap year experience, or you are looking to gain some heavy-hitting career experience, I've made a list of some awesome experiences for you to check out. These hosts in particular are given great reviews by other travelers, and are noted for being willing to teach you a lot in exchange for your commitment and help!
Read on for a glimpse at what adventures await you!
More inspiration on The best ideas for a gap year abroad.
How to take a gap year with no money:
Explore and discover...
Ever wondered if something like eco-farming or permaculture and environment conservation is right for you? Apply to volunteer in a farming community in Sammatz, Germany, and find out! There, you will learn how to care for animals, work fields, bake, make cheese... and enjoy hospitality in a rural setting. Just click the link to see what other travelers have to say about their experiences there!

Farming is great, but maybe you're wondering if social work is your area? Check out this school for disadvantaged children in Ghana, where you will do activities with them and teach them English!
Another NGO in Nairobi, Kenya, has many openings for volunteers who want to share their gifts and passions with others — send the host a message and see if they could use your own unique gifts to help the community they serve! Who knows, you could find yourself teaching sports or art during your gap year! Please note that this NGO, and many others, may charge you additional fees (of various amounts) for your participation. This enables these nonprofit organizations to take the best care of the people they help, and pay for the benefits you receive from them during your stay. To see if a host has an additional fee, just look at their page.
Wondering if bartending is your dream job? Check out this hostel bar in Peru where you'll run a bar from opening to closing, design and draw the event boards, take inventory, and prepare drinks. By the end of your stay, you'll know if bartending is right for you!
Alternatively, for a different pace and setting, the Brix Hostel in the Zizkov district of Prague is another great time, full of bartending experience to be had!
But maybe you already know exactly what kind of volunteer work you want to do, and just want to get some more experience in it so that you can add it to your resume or CV to help you get a job? It's true that some types of work, especially artistic or technical work, is difficult to get hired for if you don't have any practical experience or training...
If that's the case, start browsing through the hosts and using the filters Worldpackers offers to narrow down your search. By choosing the "work exchange" filter and selecting the types of work you are interested in doing, you will quickly find the types of opportunities that will help you get the skills and global competence you're looking for.
Gain experience and sharpen your skills...
Trying to get some experience in photography, event promotion, and social media marketing? Look no further than The Yellow hostel in Rome, Italy! Not only do they have rave reviews from guests and volunteers alike, but they offer a great chance to apply the skills you have and grow them into something you can be even more proud of! In exchange for 32 hours of work per week, they'll give you three days off each week, a free place to stay, discounts on drinks and tons of experience in marketing work! They even offer you a certificate of completion after your stay is finished.
If you happen to be looking for a good time while gaining experience as a chef, check out House of Mark's opportunity for you to test your cooking skills — they are looking for people to help run their café in the Scottish Highlands! Cooking, ordering inventory, and planning meals for guests are all a part of the deal, and people who've been have left amazing reviews about what a wonderful time they had there. This is a position that accepts couples or traveling partners as well as solo travelers, so if you are taking a gap year with a friend, that could work in your favor!
If you're a digital nomad, look into staying with Shiva in Nepal: a host who needs some web development assistance. Travelers who have stayed with Shiva praise him for his kindness, and his wife for her cooking! He also gives tours... maybe you'll discover a new passion to pick up?
All of these wonderful hosts and more are waiting for you to try them out. Don't let the chances of a lifetime pass you by — see what other opportunities await you by searching for the right host for you!
Learn how to effectively list your volunteer experience on a resume.
So you've been convinced to take a gap year... now what?
If you aren't already a Worldpackers Verified Member, click this link to become one!
For a single annual fee (that won't auto-renew on you by surprise!), you will get access to communicate with, apply to, and travel to any hosts that catch your eye on our website! To learn more about the benefits of membership, check out our guide for Verified Members.
For a whole year, you'll be able to stay for free in some amazing places, hosted by amazing people... gaining some amazing travel experiences!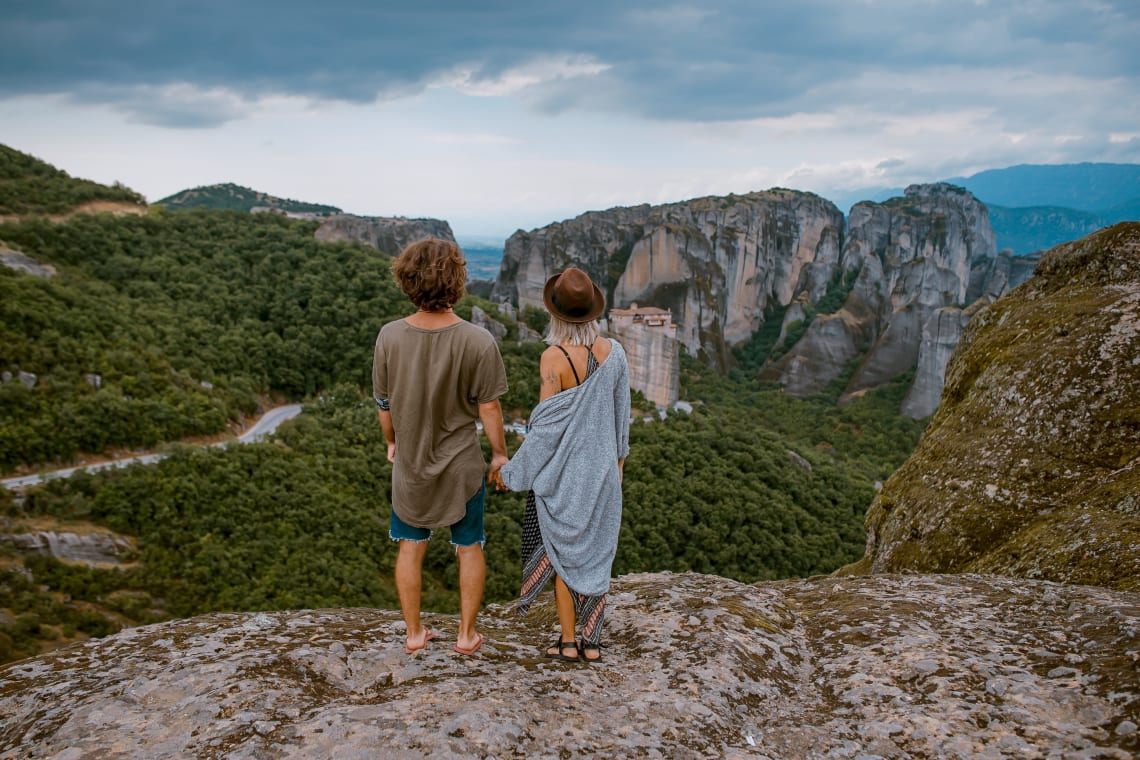 Tips for success, wherever you go...
Once you've decided you want to take a gap year, all you have to do is plan it out.
Find several hosts and apply to them, then wait to hear back. While you will be responsible for finding and paying for your own travel arrangements, flights, transportation, visas, and passport, the perks to a gap year with Worldpackers are countless.
Many hosts offer freebies, bicycle transportation, pickups from the airport, free meals... and all of them offer wonderful learning experiences. Get ready to discover yourself and learn some new skills!
How do you pick the best hosts? Hint: do your research, and then get ready to work and learn!
When I decided to travel with Worldpackers, I was careful to pick hostels where reviewers mentioned that they felt like their hosts had enjoyed teaching them how to do their "jobs." I wanted to maximize my learning and get as much as possible out of my travel experience!
Once I arrived, I asked lots of questions, volunteered for as many duties as I could, and even asked if I could help my host with duties that weren't specifically mine — go to your experience with the intention of soaking in as much information as possible.
You may arrive at your work exchange and be disappointed — that can happen, sometimes, when your expectations don't match with the hosts'. But this doesn't have to be a failure, or a waste of time. (Note: If something really is wrong, as a Worldpackers member you have access to 24/7 Support! Don't hesitate to reach out for help).
Just know that success is determined by what you make of your situation — it's really all about your mindset. Be teachable, be humble, and use every opportunity as a learning experience — even conflicts!
Remember: life experience is just as valuable as career experience.
Last, but not least...
After you've taken this awesome gap year — a journey of a lifetime — the question remains... how do you leverage your awesome new skills to your best advantage when re-entering "normal" life?
1) Before you leave, ask your host for a letter of recommendation when you are wrapping up your stay.
If you have done a good job during your stay as a volunteer, it never hurts to ask your host if they will write a letter describing why you were great to have on their team!
Ask them to write what you did well, your strengths, and some of the major things you accomplished while you were volunteering.
Then, when you get home, you have a reference letter that you can include with your job applications. Having some international work experience, and a personal letter of reference, is a fantastic thing that will make you stand out among other people looking for similar jobs!
2) Add your new experience to your credentials.
Now that you have some new, stronger, tried-and-true skills, it's time to add them to your resume or CV! Depending on the format of job applications in your country or region, you may be asked for relevant experience that will make you a good person to hire when you are looking for work.
In order to show off your experience in the best way, think about what you are comfortable with doing now that you've gained experience, and how that comfort and skill will make you useful in the job you want at home.
After I worked reception at a hostel, I could confidently say that I could communicate easily with people from many countries, answer the phone professionally, and provide customer service that really made people from all different backgrounds feel at home! This made my new boss very happy, and is part of the reason that I got hired.
All you need to do is think of how your new skills will work to the advantage of the person or company you'd like to work for!
And now that you have some great gap year ideas... get out there and find the perfect gap year for you! We're here, cheering you on!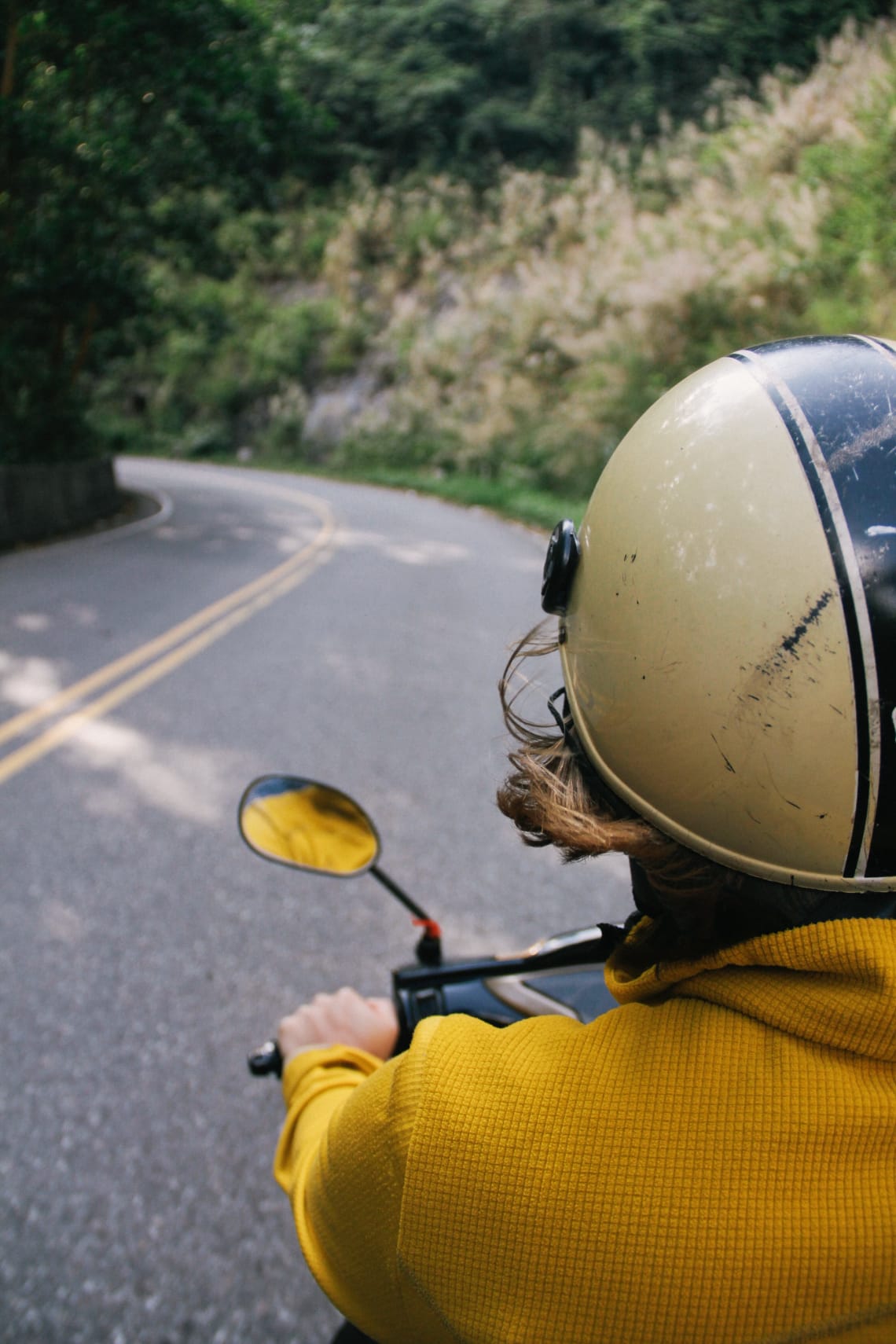 Have any questions about taking a gap year? Or a gap year story you'd like to share?
Please comment below, or send me a message — we'd love to hear about your personal stories and help answer questions!