How to travel cheap in the USA? Go to any state without spending much
Wondering how to travel cheap in the USA? This article is full of tips like having a volunteer experience, doing a road trip with friends and more. Come with me!
8min
The first thought to interject itself when I think of the words "travel cheap in the USA" is, well, impossible. For many currencies, trying to live in the dollar's world can be pretty difficult. But based on my own experiences, I can tell you it is not.
I've been in road trips where we barely had money for gas but saw the whole state. Trips from North to South: New York, DC, Oregon, California etc. All of that with limited budget.
I even know friends who lived in Hawaii with 0 money, and somehow lived to tell the tale (check out How much does a trip to Hawaii cost? Learn different ways to save money).
So, maybe, okay, it is possible. Let's be clear. It is not a cheap travel destination in the grand scheme of things...but that doesn't mean you can't figure out how to travel cheap in the USA.
How to travel cheap in the USA? Tips for any kind of trip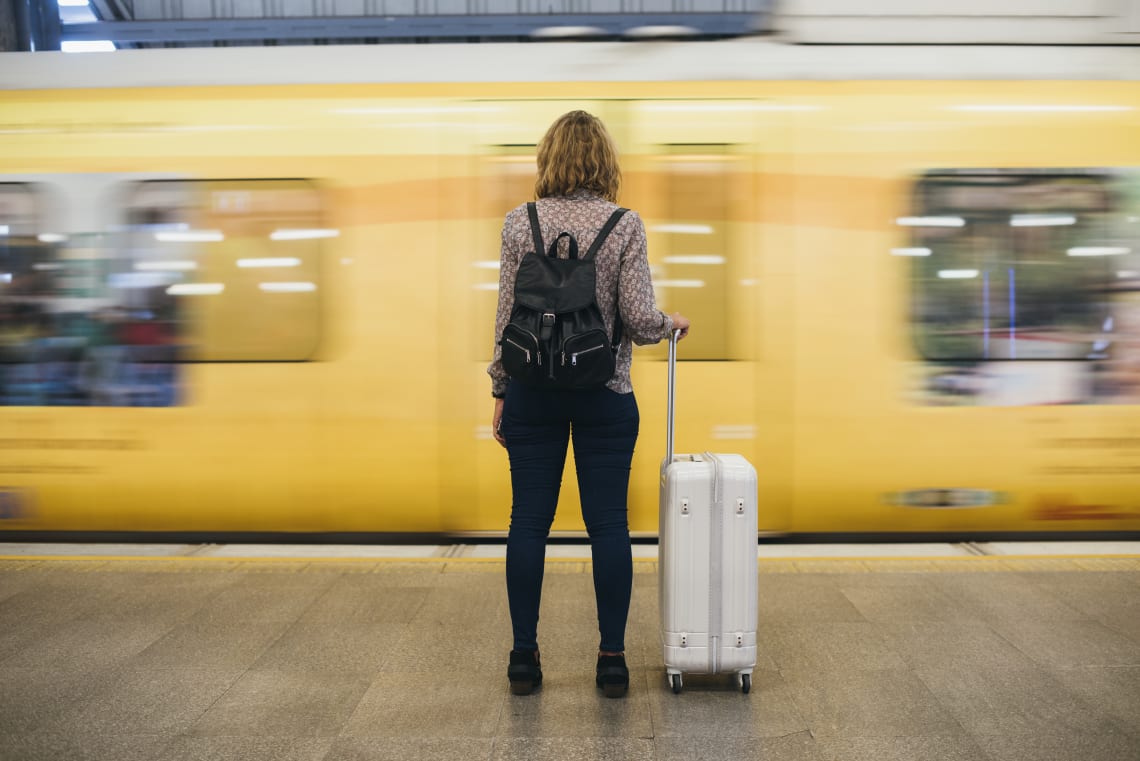 Two things to consider for your trip — the USA is enormous and the dollar is stronger than most other currencies. Given that, I suggest being very realistic about your budget and time.
There is a great article about some basic information everyone should know before they land in the US. Make sure to read up on essentials like this before coming to avoid unnecessary expenses.
Now here's some basic tips that can help you save money and travel cheap in the US — no matter what type of trip you take.
Transport — Sign up and use a credit card for airline points. If you're planning a couple months in advance, you can easily earn enough points to pay for a couple flights. Just make sure to take advantage of a killer deal when you first sign up.

Housing — With housing, the easiest way to save money is to not spend it — so doing volunteer work with Worldpackers in major cities, make friends with people who have houses, stay with friends, and try camping if you're going to be on a road trip.
Spending the night on the bus or sleeping in your car will also save you cash, but it's not for everyone.

Food — I recommend trying to cook all the time, and drink as little as possible. My experiences traveling for the last 3.5 years have been that the main costs were food and housing, but there are awesome ways to be cheap in both of those areas.
Let's take a deeper look at each topic.
How to save money with transport in the US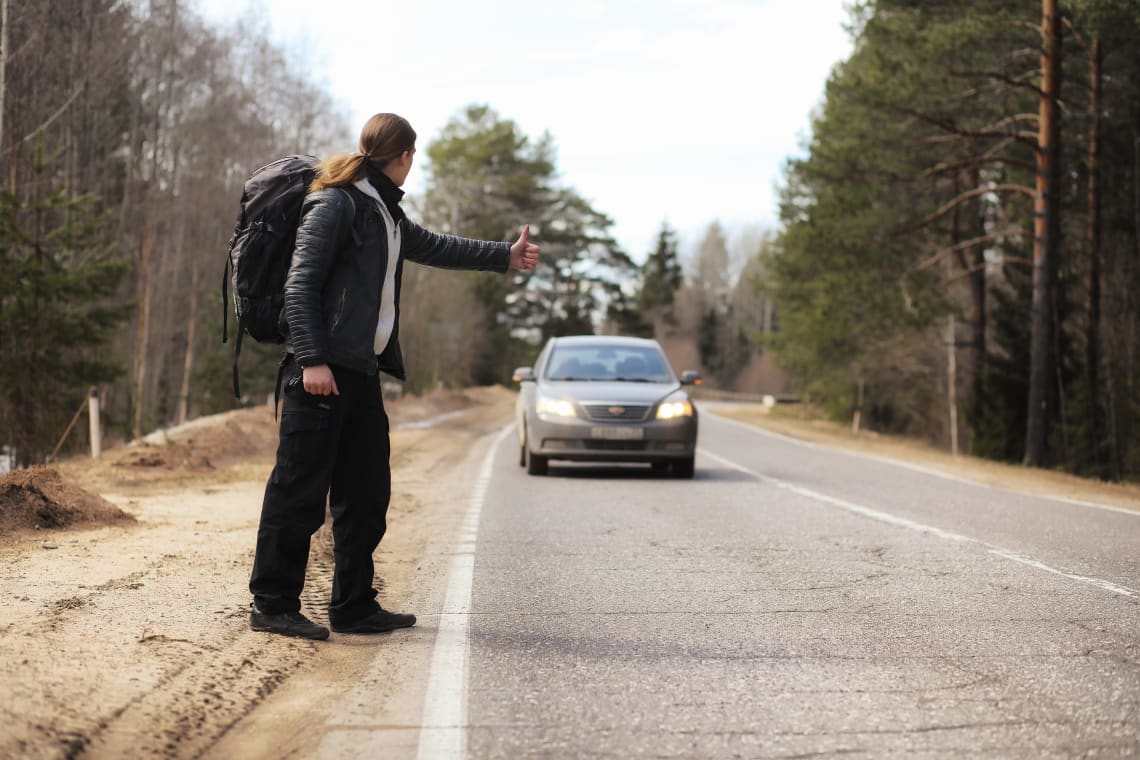 Flying to New York city is a great start, and it's normally cheaper than other cities in the US. (LA could be the same if you're coming from the other side).
From NYC, you can plan your next stop to any major city that interests you. Worldpackers has some great suggestions on the cheapest places to travel in the US right now.
This type of trip offers you flexibility since bus (and train) fares don't need to be booked far in advance. It's also worth checking air travel since flights between major airports can be as low as 50$. Check Southwest for cheap deals, and set alerts on a website like Kayak to get low fare notifications.
Greyhound is the biggest bus company in the US, but Megabus has a fare finder feature that will show you cheap destinations. Another useful website is Comparabus, which shows you options from all bus companies offering the route you're looking for.
When you're choosing which city to visit, check your options with public transport and walking.
If you can skip a city like LA (which doesn't have much public transportation), you'll save some money by avoiding Uber and taxi fares. Walking is one of the best ways to get to know a city without spending any money, and can cause you to stumble upon some of the best views.
Another answer for how to travel cheap in the USA is to use a CityPASS. You pay one price for all of the most popular attractions in a city. They are available for places like Chicago, Southern California, New York City, Atlanta, and more. It can save you 30-40% on entry prices.
Another important things to travel cheap in the USA:
Avoid flying on holidays and weekends.
Try to travel with just a carry-on since this can save you 30-40$ each time you fly. My favorite carry-on bag for shorter trips of 1-2 months is from Cotopaxi.
Plan your travel around major cities and use buses, trains, and planes.
How to choose a good affordable accommodation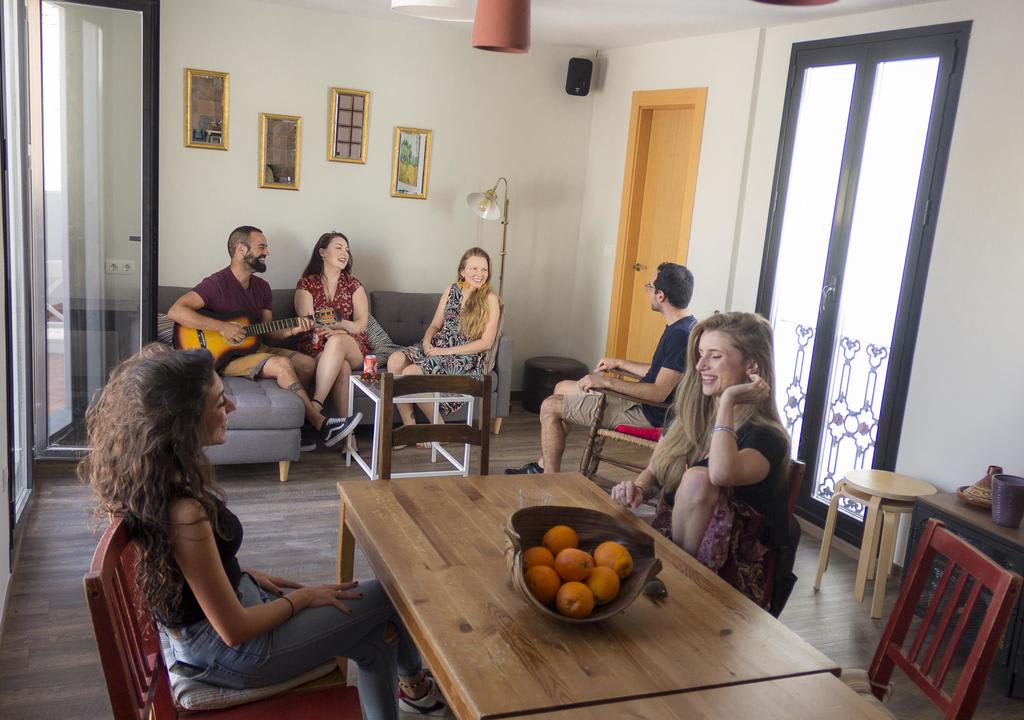 As with any trip, the more time you have, the cheaper you can travel since you'll have more flexibility. BUT since you're staying longer, you'll end up spending more. This problem can be solved if you have a free place to stay.

When traveling between cities, I like to stay with friends as much as possible since hotel costs can add up quickly. In large cities I usually do Couchsurfing. Unfortunately hostels aren't very common in the US, but it's still worth taking a look as there are some options.
Another option to consider is to do a volunteer program. This is a cheap, simple, and awesome way to experience life in the US. Worldpackers has some really great options like permaculture projects, farms, holistic centers, hostels and more!
Centering your trip around volunteer experiences is the best way to travel on a low budget. You meet real people, experience the culture, and get to know an area without having to pay for lodging and most of your food.
Even expensive places like Hawaii and amazing tropical destinations can be affordable. Plus, you might meet road people to travel or stay with later which can help you save money on your trip as well.
Also, if you are thinking on visiting NYC, we have many tips about the Cheapest places to live in New York: 5 cities outside the Big Apple.
How to have cheap meals in the trip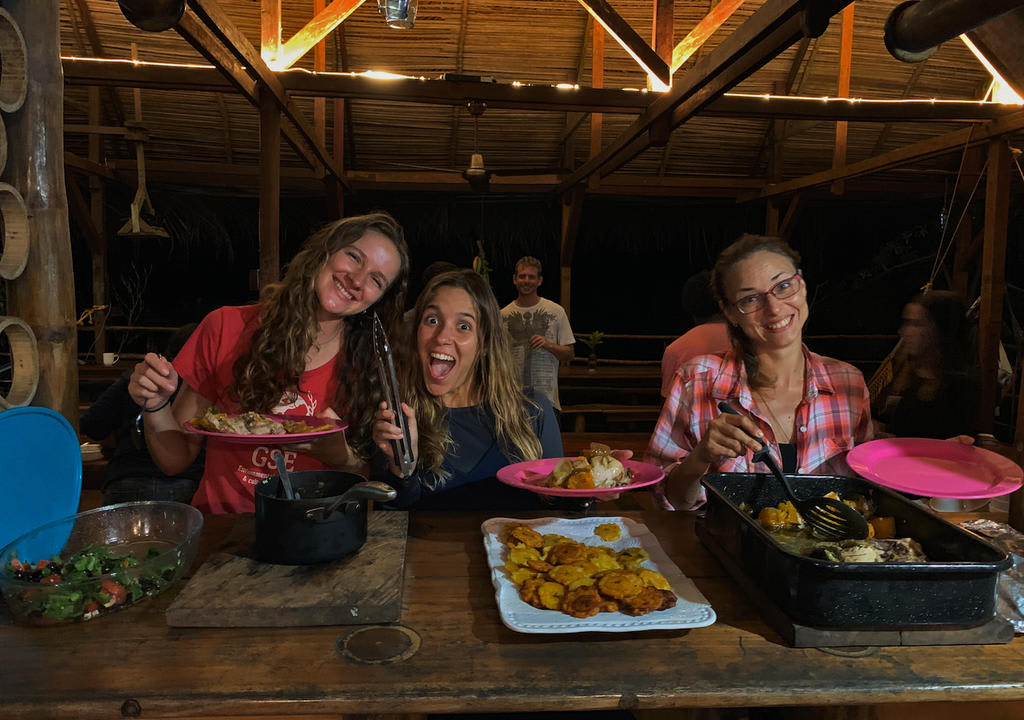 Eating is another big part of budgeting, and an important part of experiencing new places. When you're not spending money on an important food experience, try to cook yourself.
The USA has many cheap grocery stores including Aldi, Winco, Walmart, Grocery Outlet, and even the Dollar Tree where you can buy ingredients and cook at the hostel or other project in the US you are located in.
You can also eat out (as cheaply as possible).
It's not healthy, but the dollar menu from McDonalds and cheaper items from Taco Bell, etc. can actually be a good way to have a cheap meal on the road. Just be very careful of which items you pick since fast food can easily cost you much more than cooking yourself, and as much as a nicer meal out.
Drinking can also be a big cost. It's an essential part of enjoying life for most people, and I'm totally on board with that. However, if you really want to travel on a low budget, consider drinking only on special occasions, and finding ways to have fun without alcohol.

Extra: do a Road Trip, save money and make memories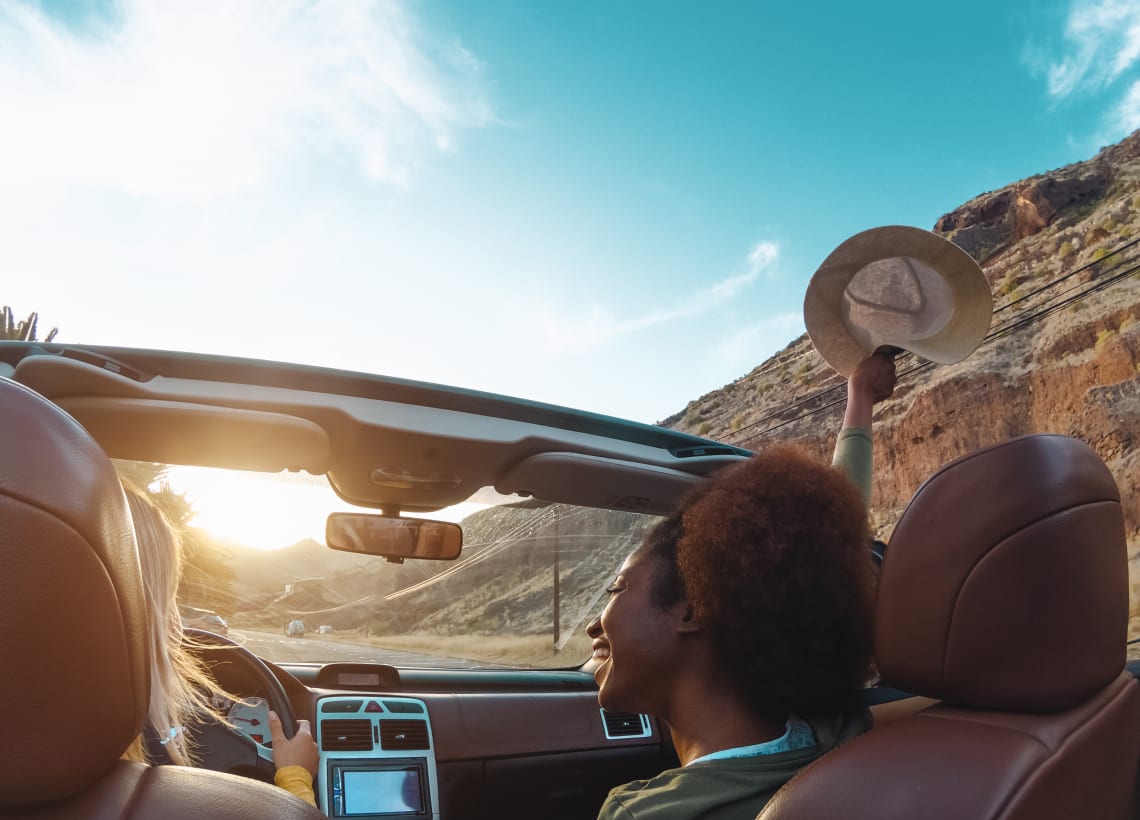 The other type of trip you can take to travel cheaply in the US is a road trip, either using someone's car and sharing gas or sharing the expense of a car rental. I like to use RoadTrippers to plan my trip because it gives super easy access to tourist attractions, hiking, camping, and your general route.
This is a really fun and potentially cheap way to see the US with a lot of flexibility. You can focus on natural parks, the coast, hiking — whatever interests you.
If you don't have a friend in the US with a car or have a car yourself, a volunteer experience is a great way to meet people to travel with later on. There are some other choices as well:
Check Facebook groups for ride sharing like Road Trip Buddies USA 2021 or Friends Across America.

Make new friends through Instagram by messaging people who are living on the road.
I've personally met new people this way, and traveled in a van making new friends. It doesn't always work out, but it's one avenue that you can check out when you're making your plans.
Ride-sharing, hitchhiking, and meeting up with strangers do have certain risks so always be aware, communicate what you're doing with others, and listen to your gut.
In my experiences, a lot of people living this lifestyle are hoping to make friends with the same interests and are open to traveling together for short periods.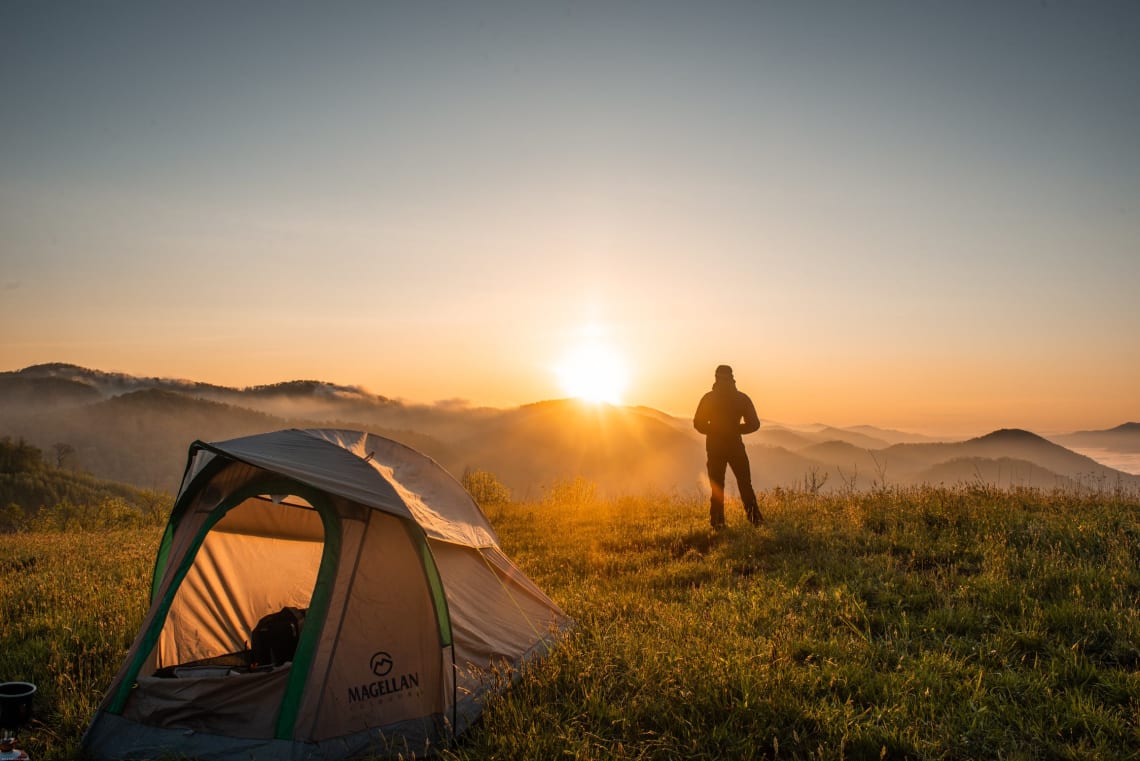 Traveling in a van is also a great way to save money. You save on food by cooking at home, don't have to pay for parking (if you're savvy), and have great flexibility.
If you decide to rent a car, there are some awesome ways you can save money and travel in the US by avoiding paying for parking in big cities, using free camp-sites, and cooking yourself.
You can also consider using a car relocation service. These have tighter time frames, but can be a great way to get paid to go from place to place.
On a few separate occasions, I've taken road-trips around Oregon and California to camp and see national parks. If you're interested in camping, it's an awesome way to travel cheaply with friends. You can see national parks, cities, and beautiful landscapes. Check out the national parks pass if you plan to see more than a couple, and read this article on the 15 best national parks in the US to help decide where to go.

Use SpotHero to find free parking in big cities.

Walmart provides free overnight parking.

Free camp on BLM land, National forests, and State forests. Just give it a google to make sure you find out the exact restrictions for each situation.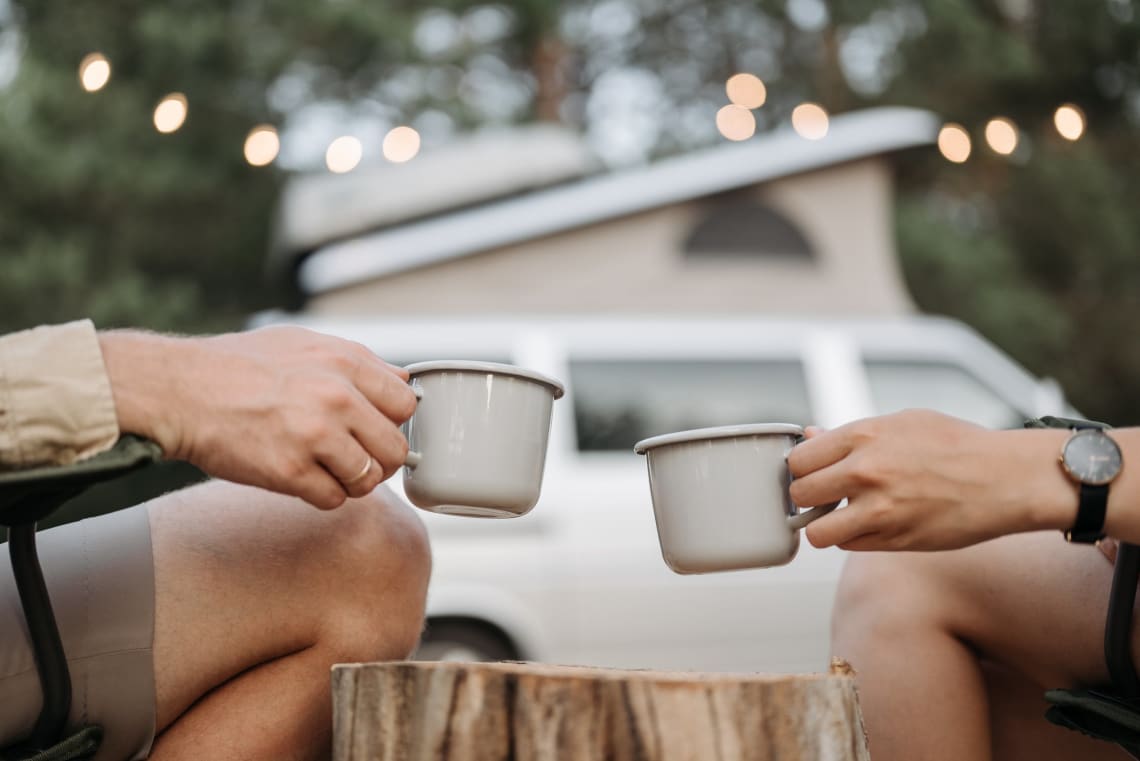 In the end, there are many ways to travel on a budget to the US. It may not be a cheap destination, but there are many travel hacks if your are wondering how to travel cheap in the USA.
The best way is up to you, but hopefully some of these tips can make your dream experience possible.
I have one last recommendation to make if you're not from the US — check out this ultimate guide to the US. It's a great source of information before planning your trip with helpful tips about interesting destinations, recommended time frames, and holidays to pay attention to.
There are so many exciting options to get to know the US. You might plan to jump from city to city with buses and Worldpackers, rent a car with friends to camp and see national parks, some of the best beach getaways in the USA, or maybe travel to a specific destination and stay longer with volunteer experience. Maybe you'll even try all three things. Why not?