The 12 best yoga retreats in the world (with free stay!)
A handful of the best yoga retreats around the world where you can stay for free for up to 3 months volunteering and have a rich cultural experience.
8min
One of the most enriching experiences you can have is staying at a yoga retreat. This type of place combines the zen art of yoga, mindfulness and meditation with the possibility to travel and have an immersive cultural experience. And in many of the best yoga retreats in the world, you can volunteer in exchange for a free stay.
The easiest way to do this is by volunteering with Worldpackers, a platform that gathers opportunities for working in exchange for accommodation. The type of work varies, but usually, you work around 20-30 hours per week.

In exchange for your efforts, you get to live in a beautiful new location, live with locals and other travelers, learn new skills, and broaden your horizons.
Why should you spend some time at a yoga retreat?
Immersing oneself in a yoga retreat can provide a much-needed respite from the daily grind, allowing you to reconnect with your inner self and revitalize your mind, body, and spirit.
Here's some reasons for you to allow yourself a transforming experience in one of the world's best yoga retreats:
Escape from the demands of daily life
Deepen your yoga practice
Connect with like-minded people
Heal and rebalance
Immerse in nature's beauty
Cultivate mindfulness and self-awareness
How to stay in the best yoga retreats around the world?
In this article, I'll cover the basics of a yoga retreat volunteer experience, including who can volunteer at a yoga retreat and the names of some of the world's most popular spots.
Who can stay at yoga retreats?
Generally speaking, anyone can stay or volunteer at a yoga retreat.
If you just want to visit a yoga retreat as a guest, you can contact the organization directly or through a booking platform and book your stay.
But for a longer stay and a more immersive travel experience, I would recommend volunteering. You can spend more time in one place, learning the language, culture, and customs.
Volunteering is also amazing for solo travelers because it's easier to make friends in this type of social environment. You can create a stronger bond with the yoga retreat itself and its other volunteers and staff.
Yoga retreats tend to be quite expensive as well. If you volunteer, you can work in exchange for accommodation and save yourself some money.
Keep reading: Spiritual travel: Journeying towards deeper connections.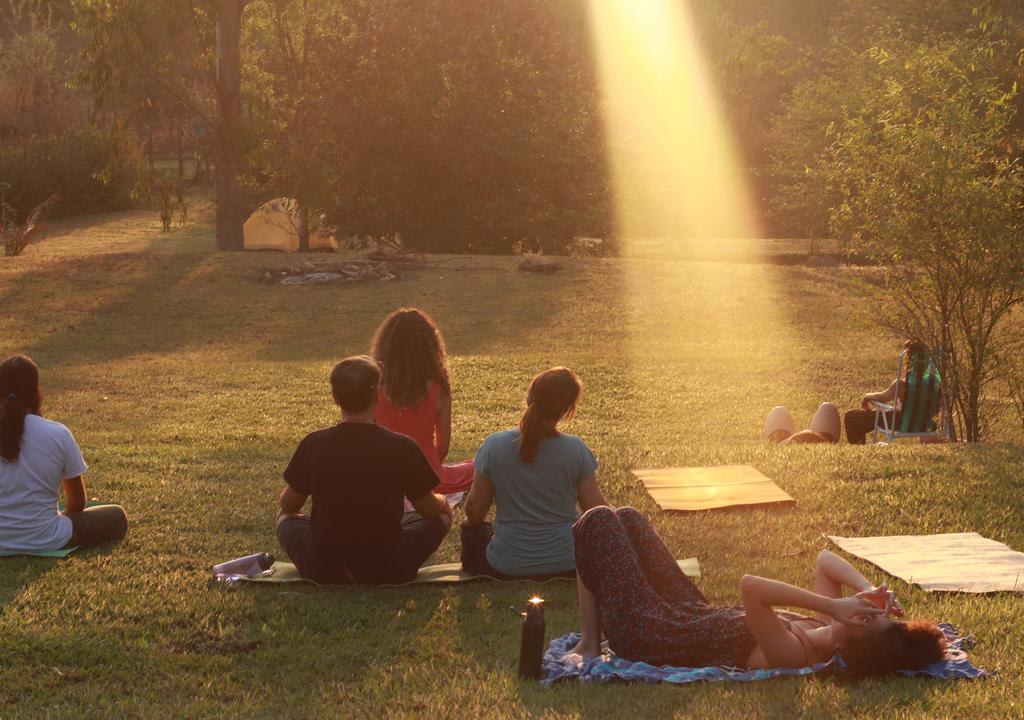 How to stay at the world's best yoga retreats for free?
The amazing thing about Worldpackers is that it opens up a world of opportunities around the world to anyone.
Following the simple steps to becoming a Worldpackers volunteer, anyone can go and work at a yoga retreat in a foreign country. You just have to become a verified member, complete your volunteer profile, and then apply to work at a yoga retreat.
Once you and a host agree on your volunteering plans, you have to buy the flights, any travel insurance you may want, and plan your trip! Then you're all set to go!
What are the types of volunteer work at yoga retreats?
You may think that only certified yoga instructors can volunteer at yoga retreats, but that isn't always the case.
Some yoga retreats around the world may be looking specifically for certified and experienced yoga instructors. If you are a yoga instructor who has always wanted to travel the world, this is the perfect opportunity for you!
But even if you're not a yoga instructor, or even if you've never done yoga before, many of the best yoga retreats around the world look for other types of volunteer work.
You can work in reception and admin, or in cooking or cleaning. Some yoga retreats need photographers, digital marketers, or social media experts.
If you have valuable skills that you can offer a business, you can definitely find volunteer positions at yoga retreats around the world.
The 12 best yoga retreats in the world
Now that we've covered how to stay or volunteer at a yoga retreat, let's talk about some of the actual places and retreats. As I mentioned, some of the best yoga retreats in the world are certified Worldpackers hosts.
1. Yoga and Ayurveda Retreat Sagasfeld - Germany
This wellness village in Germany focuses on cultural exchange in addition to yoga. You can volunteer here in a number of different areas, including bartending, housekeeping, and gardening. Or you could work as a handyman or kitchen hand.
In exchange, take free German lessons and yoga lessons and enjoy a wholesome community experience.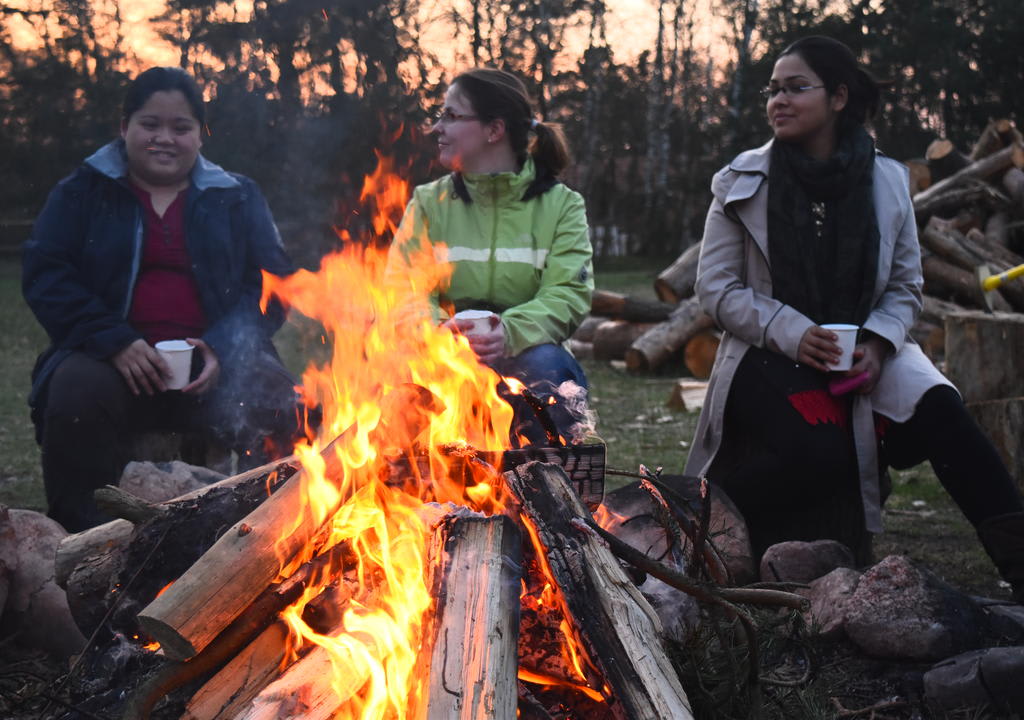 2. Now Yoga Begins - Sri Lanka
Located right on the beach in the south of Sri Lanka, this gorgeous yoga retreat is looking for yoga instructors to help teach and share knowledge with the other staff.
If you're a yoga teacher or other type of sports instructor and you can offer something of value to your host, there is no better place to stay. Enjoy the natural beauty of Sri Lanka and practice yoga in a stunning location amongst a wide range of international guests.
3. Yoga Satsanga Ashram - United Kingdom
This family-run yoga retreat in the UK is a great place to go to learn the basics of yoga or improve your existing knowledge of the practice.
If you want to volunteer there, you can help the family around the house with basic tasks like cleaning and cooking and taking care of the kids. In addition, you'll be helping clean and run the yoga studio.
You can also join in on the community yoga classes, as well as yoga teacher training courses and yoga retreats. Basically, you will become one of the family and help them out with whatever they need, and in exchange you can learn and practice yoga.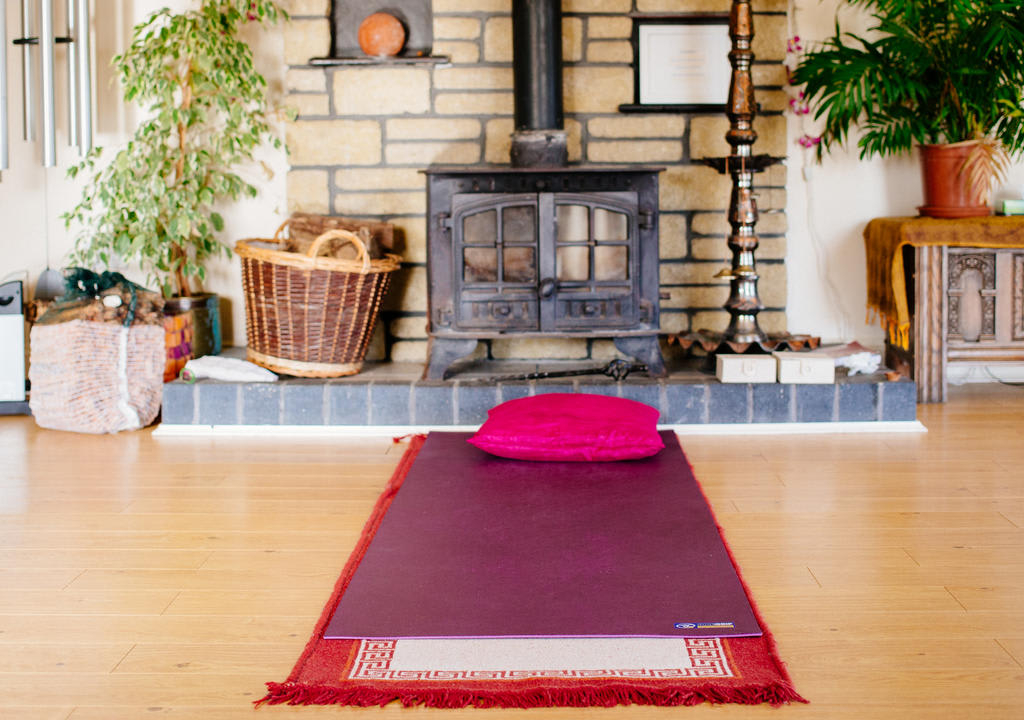 4. Serene Light Gardens - Spain
Serene Light Gardens, in Tenerife, Spain is the perfect place to connect with nature and learn about sustainability. You can work on general tasks like gardening and carpentry and also do some social work helping the disabled.
During your free time, explore the forest and beach, cook delicious healthy natural food, and practice yoga with your hosts.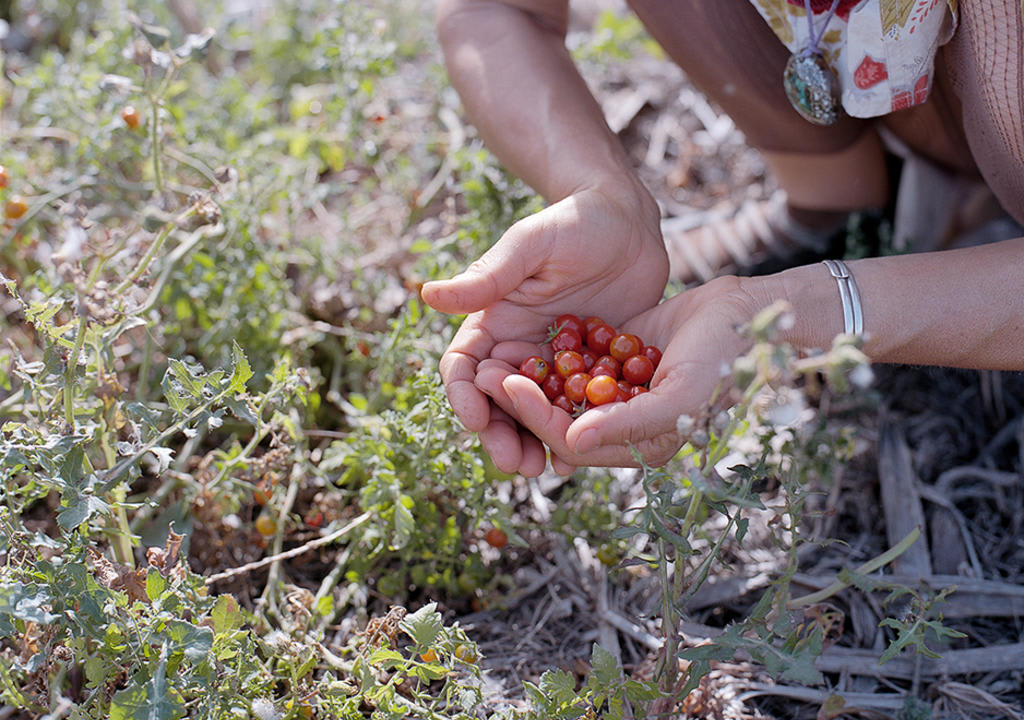 5. AlpenRetreat - Austria
This spiritual yoga and meditation retreat is a beautiful place to volunteer, with lots of 5-star reviews from past volunteers. Located in a historic area of the Austrian Alps, the retreat is run by a family of passionate yoga instructors who have studied yoga for years around the world.
In exchange for basic work in reception, cleaning and housekeeping, you can take free yoga classes, go skiing in the winters, and go swimming in the lakes or hiking in the summer.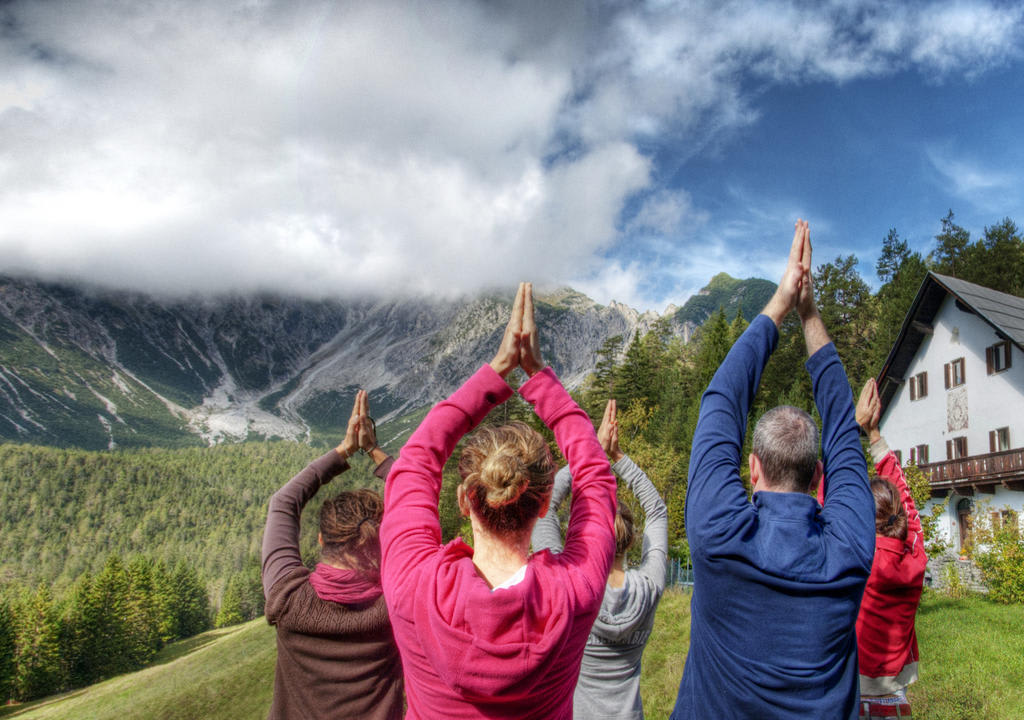 6. Swasti Yoga Center - India
Head down to the birthplace of yoga and enjoy an immersive experience learning or teaching yoga near the beach in India.
This spiritual center is the perfect place to learn all about yoga. Spend your time exploring nature, learning local languages, learning Ayurvedic principles, cooking local food, participating in festivals, and becoming one with the community.
The work required from a volunteer can include web development, video making, content writing, and photography. They also accept yoga and other sports instructors.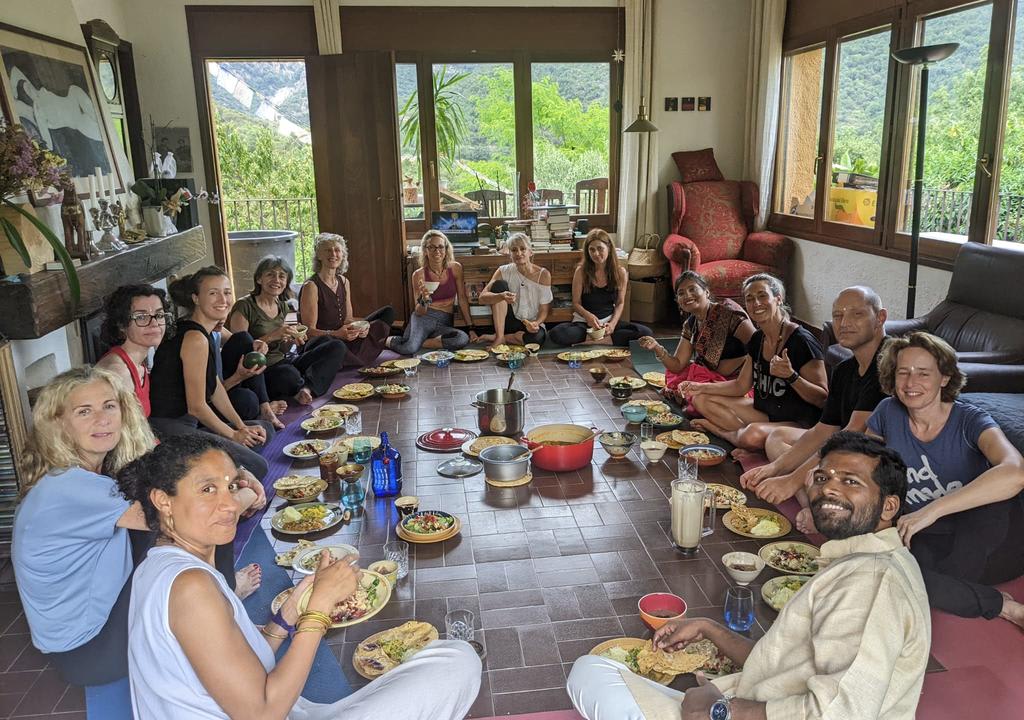 7. Black Swan Temple - United States
On the stunning island of Maui, Hawaii, you can volunteer on a tropical eco-farm that also offers yoga and sound healing.
Much of the work involves cleaning, landscaping, gardening, and maintaining the nature sanctuary. You will work hard outdoors, but enjoy a wealth of benefits in exchange for your efforts.
Enjoy taking yoga classes, learning aerial yoga, and sound healing journeys. Explore nature, make friends with the others in the community, and experience a natural, sustainability-focused work exchange.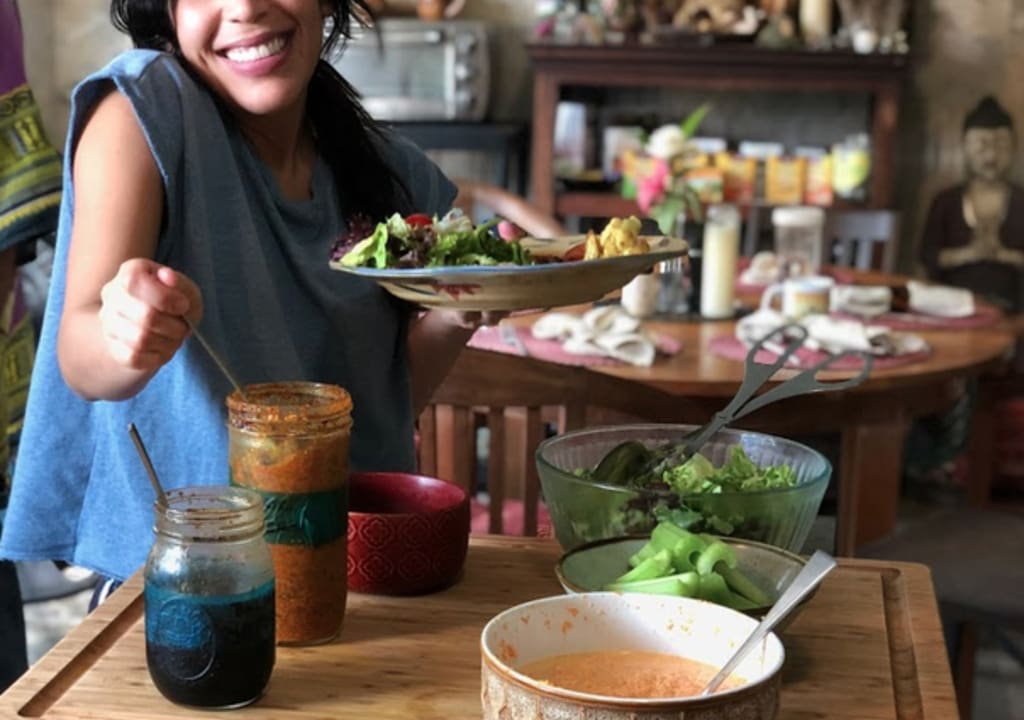 8. Five Elements House - Croatia
Imagine practicing yoga in beautiful Croatia, near the lovely town of Rovinj. In this yoga retreat, all volunteers have bikes to explore the area, and hosts take the team to visit some places. They always try to have three volunteers at once, so they can socialize amongst themselves.
In exchange for your help with painting and decorating, you'll get to stay at a shared dorm and get free meals and use of their equipped kitchen, besides having the chance to practice lots of yoga.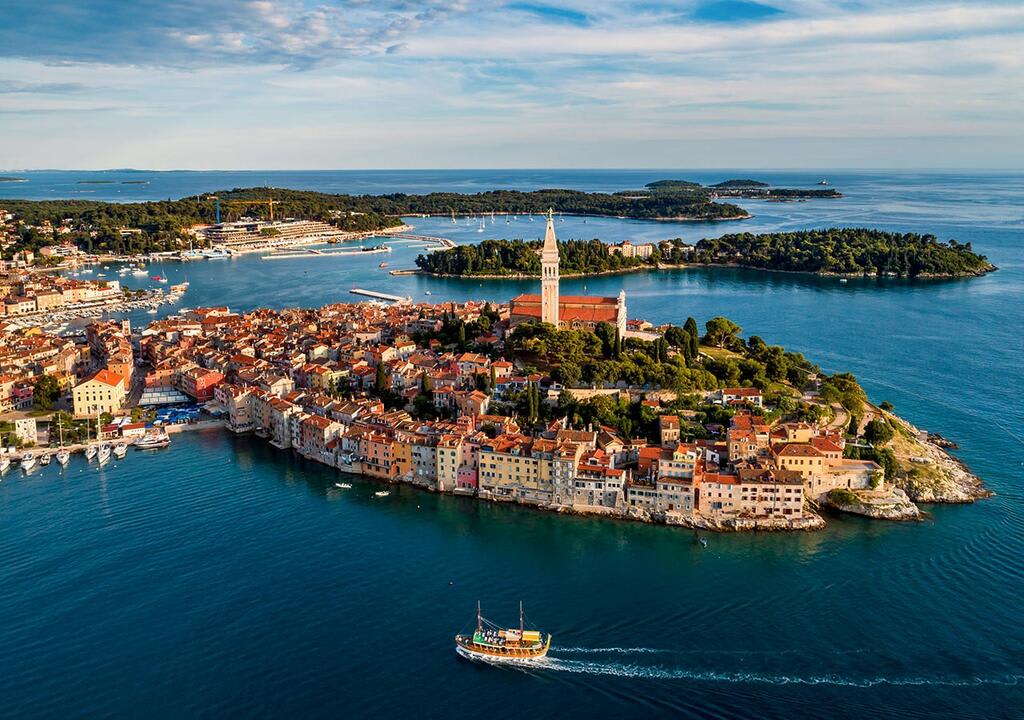 9. Romã Ashram - Brazil
This nature-immersive Ashram in the forests of Brazil is another one of the best yoga retreats for volunteers. Eat fresh, healthy vegan food, spend time learning about yoga and other holistic therapies, and enjoy a thriving sense of community.

The work exchange involves 5 hours of work per day, helping in the kitchen, writing content for social media or creating videos. In exchange, you'll get a bed in a team dorm, as well as meals and yoga classes.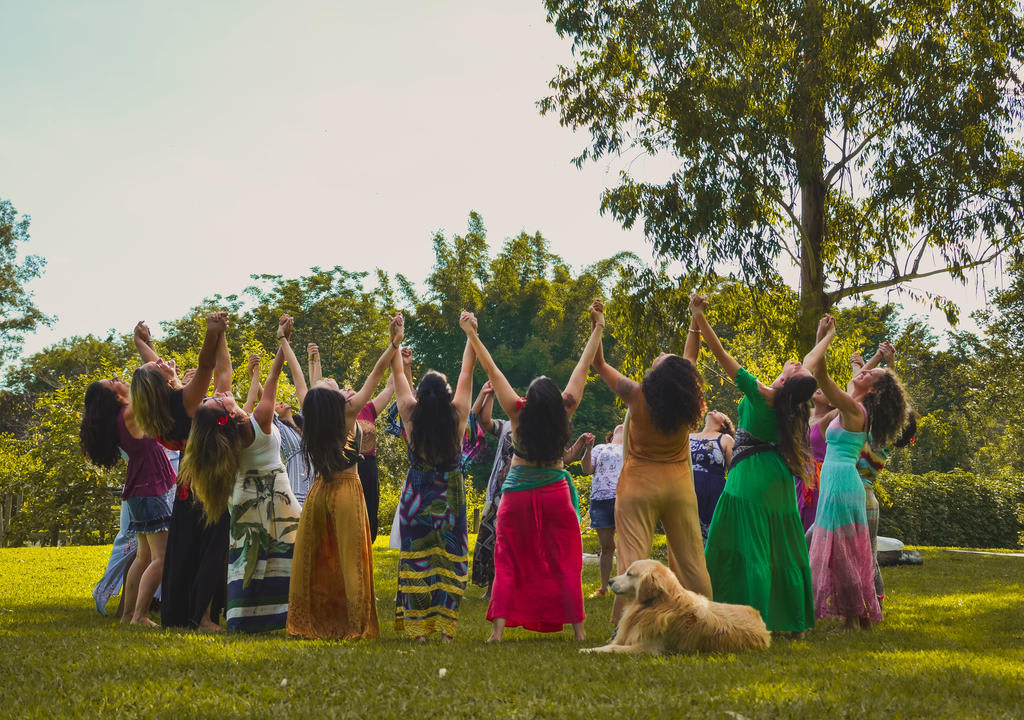 10. Freedom Center - Sweden
The ideal space for mountain sports lovers, Freedom Center, in Sweden, needs volunteers to help with their website as well as helping hands in the garden and around the property. If you're a tech whiz or just anyone willing to help out, this could be a lovely, peaceful work exchange for you.
The holistic center is located near the mountains, where volunteers can go hiking, mountain biking, skiing, or swimming in their spare time. Also enjoy yoga classes and relaxing on the property with the other volunteers.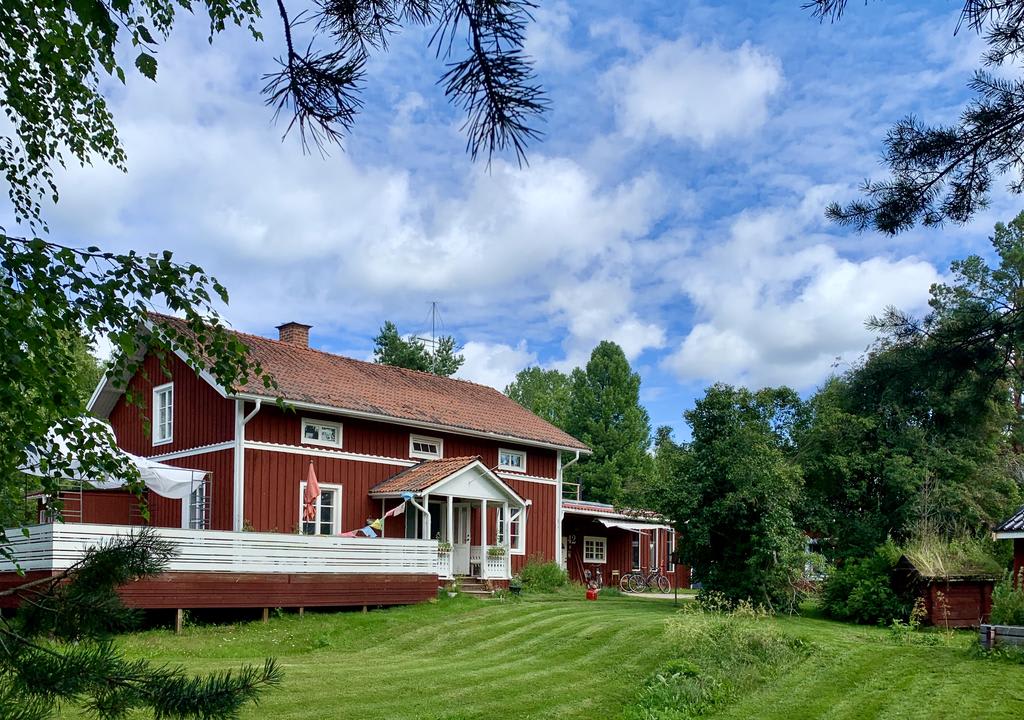 11. Moinhos Velhos - Portugal
At this incredible Yoga Retreat and Juice Detox in Portugal, your local hosts have created a unique and wholesome community where you can come and volunteer, diving into the world of wellness.
Located in the sunny area of Lagos in southern Portugal, this work exchange needs help with cleaning, cooking, housekeeping, and gardening.
In your free time, fuel your body with fresh produce from the organic garden, challenge and relax with yoga classes, and explore this gorgeous corner of Portugal.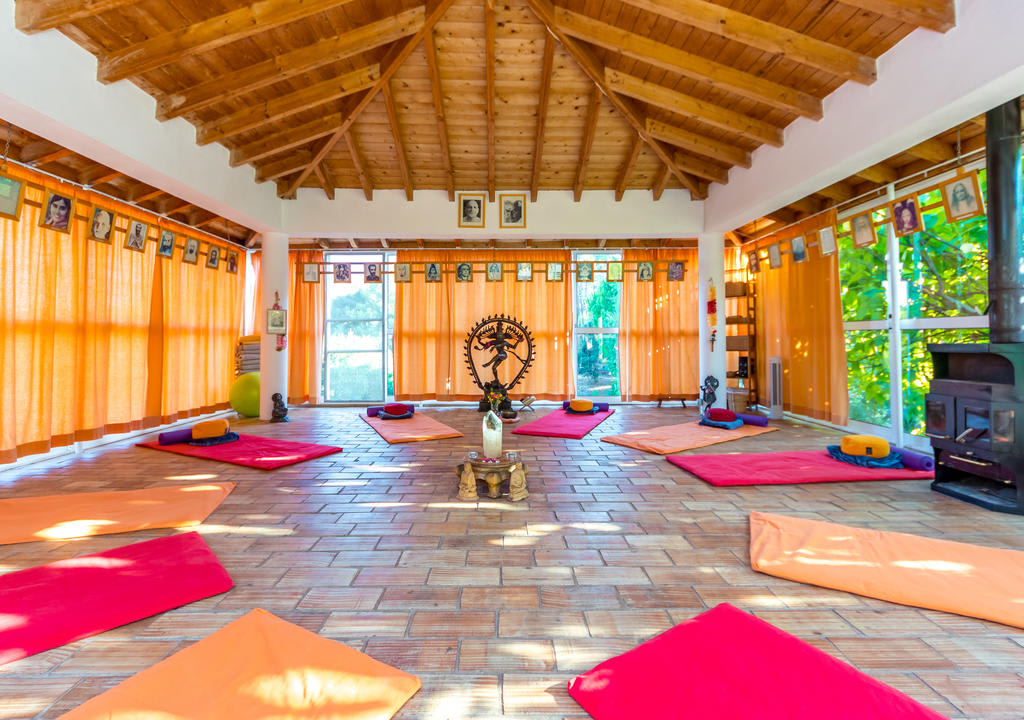 12. Nymboida Yoga Retreat - Australia
Located near Coffs Harbor in northern New South Wales, Australia, this yoga retreat will allow you to experience the Aussie wilderness. Wander through the bush, listening to Australian birds and keeping an eye out for wildlife. Visit rainforests and waterfalls, and of course, yoga classes.
This relatively new yoga retreat needs volunteers to help improve and maintain the space. Help with painting, maintenance, gardening, renovating, and more. Enjoy making all vegan food and practicing yoga with your host as well.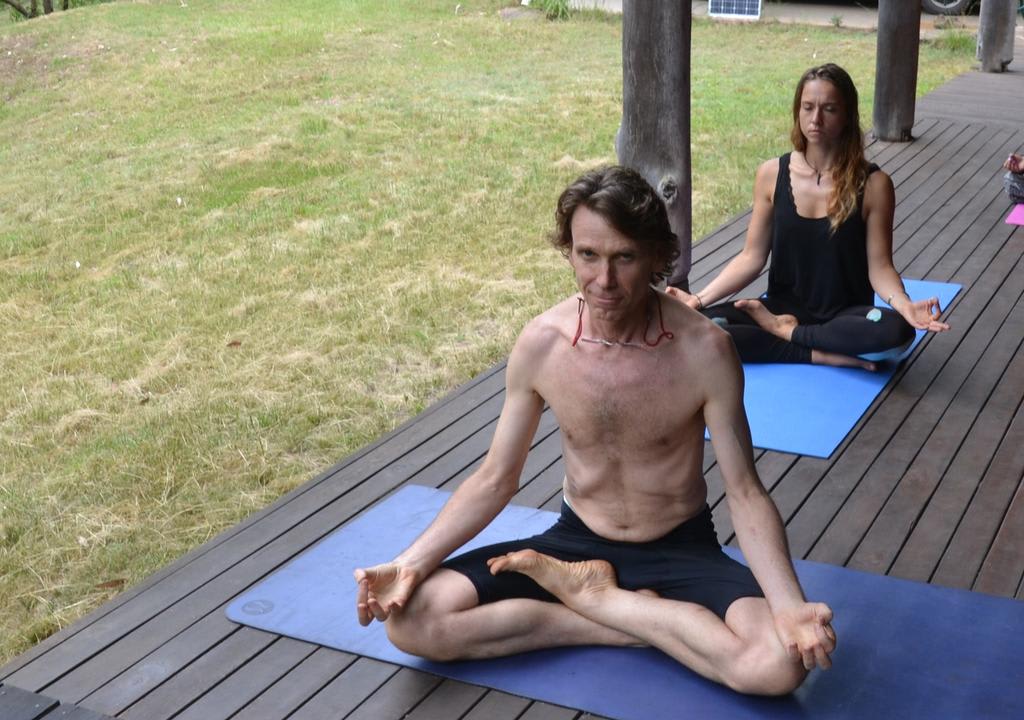 Frequent questions about the best yoga retreats
Where are the best yoga retreat destinations?
Some of the destionations that are most renowned for their yoga retreats are India, Costa Rica, Thailand and Bali. But as you've seen in this article, some of the best yoga retreats in the world, where you can also stay for free, are located in different countries - maybe even near where you live!
What types of yoga are offered at these retreats?
Before choosing a yoga retreat to visit or volunteer at, it's good to ask the hosts about the type of yoga offered in the place, which could be Hatha, Vinyasa, Ashtanga, Kundalini, Yin, or a combination of styles.
What level of yoga experience is required to attend?
It's also good to ask about the level of yoga required to attend a particular yoga retreat. Most places offer experiences for all levels, but some retreats are focused on beginners or more advanced yogis.
What other activities are available at a yoga retreat?
Most of the best yoga retreats include additional offerings beyond yoga, such as meditation sessions, spa treatments, outdoor excursions, organic cuisine, workshops, or wellness classes. Almost all the places in this list offer extra experiences other than yoga, making your stay even more enriching.
What is the cost of a yoga retreat?
The price of a good yoga retreat can vary a lot depending on the location, duration, accommodation type, and additional offerings such as spa treatments and excursions. If you want to stay a yoga retreat for free, try volunteering in one!
Did you like this list of the world's best yoga retreats that welcome volunteers? Let me know in the comments section.
And if you want to learn more about planning your trip, subscribe to the WP pack plan, which allows you to apply for the volunteer placements and gives you unlimited access to +120 courses at Worldpackers Academy, the travel school made by travelers.