The safest Central American countries to visit
A discussion of whether it's safe to visit Central America, which countries in Central America are safest, and how Worldpackers can help your experience.
8min
There is no doubt that Central America is a destination that enchants tourists, but the question of whether it's safe to visit Central America comes up often. Unfortunately, the area has a reputation of high crime rates and widespread government corruption, causing potential visitors to reconsider.
Still, every year, approximately 11 million tourists are drawn to the region between Mexico and South America, and it's easy to understand the appeal. From ancient ruins to indigenous cultures still alive and well today, from pristine coastlines to lush rainforests teeming with wildlife, Central America has something for every kind of traveler.
It would be a shame to miss out on all that Central American countries have to offer, especially since the short answer is yes, it is safe to travel in Central America.
But there are some safety tips specific to the region that are worth mentioning. Let's talk about the continent's countries, how to stay safe while visiting Central America, and how Worldpackers can help make your trip a little safer.
Safest countries in Central America to visit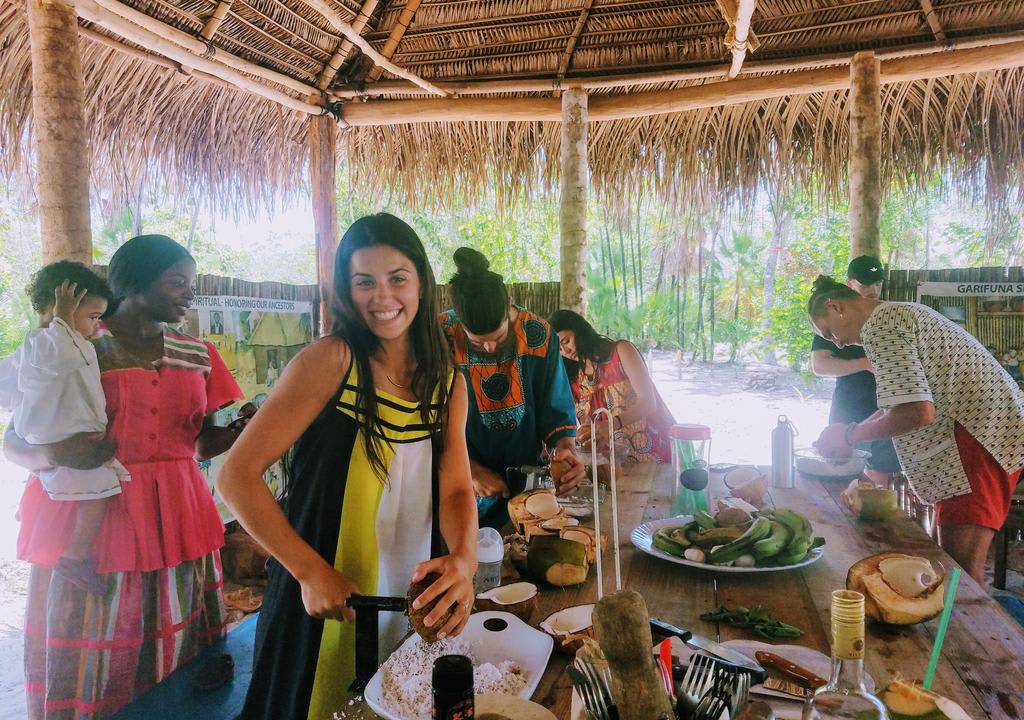 What is the safest country in Central America? We'll get to the rankings of the seven Central American countries in just a moment, but most of the violent crime that occurs in the area happens in the three northernmost Central American countries that are known as the Northern Triangle, El Salvador, Guatemala, and Honduras.
That said, much of the crime that earned Central America a poor reputation in the past was motivated by political unrest that has been mostly resolved in recent years.
Even in the Northern Triangle, most of the crime that still occurs in Central America today is gang-related and likely won't affect tourists, with the vast majority of violent crime occurring in the capital cities.
In fact, apart from Honduras and Belize (which isn't included in GPI rankings), every Central American country has a better 2021 Global Peace Index rating than the United States.
The biggest safety concern for today's tourists is theft, which we all know occurs to some degree in every tourist destination. Of course, some areas within each Central American country are safer than others so it's important to do research on the specific country or countries you're planning to visit.
When researching which Central American countries are safest to visit, it's important to make sure you're finding up to date information since the area's safety has improved in recent years.
All right, I know this is what you're really here for so let's move on to the rankings of safest Central American countries to visit.
1. Costa Rica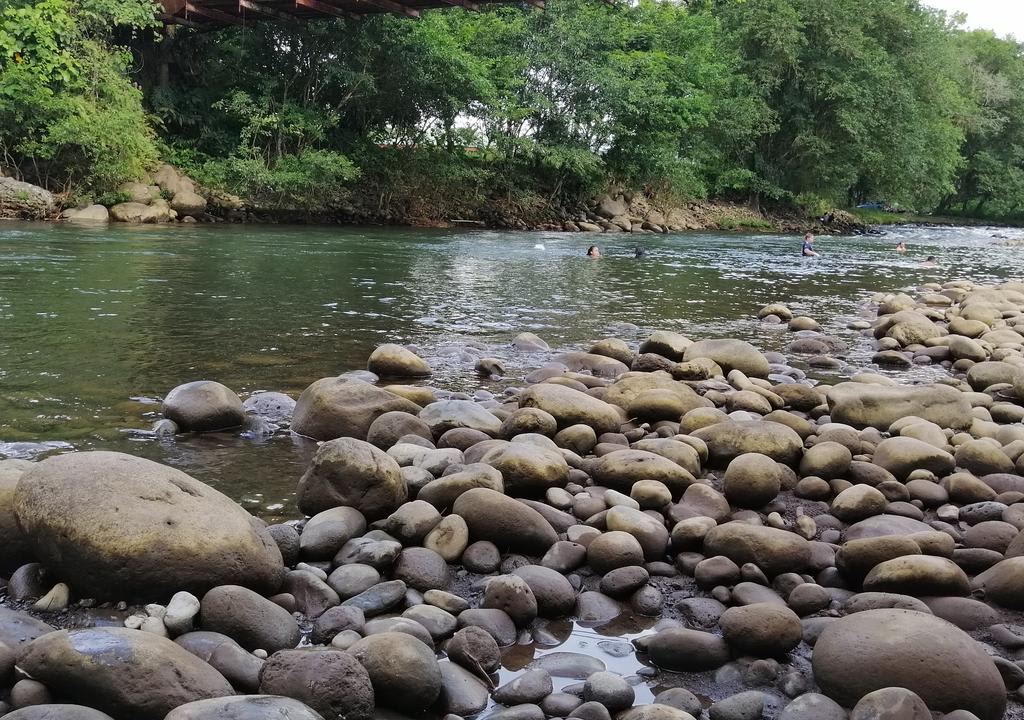 Costa Rica is generally regarded as the safest Central America countires. To top it off, Costa Rica is an absolutely stunning country with friendly people, unforgettable cloud forests, and beautiful beaches.
You can visit Costa Rica as Worldpackers volunteer and help in some positions:

Even though is one of the safest Central American countries to visit, is wise to check out this tips about solo travel in Costa Rica.
2. Panama
Panama is a close second to Costa Rica in terms of being one of the safest countries in Central America. It has all the features that you'd expect from your Central American vacation, and, of course, is home to the world-famous Panama Canal.
You can visit Panama as Worldpackers volunteer and help in some positions:

Support rainforest conservation through digital & social media. Share your skills and live an unforgettable experience in Panama.
Be a helping hand in a front sea bar in Panama. This position is ideal to party people who would like to have discounts on parties, pubs and drinks in addition to accommodation and free meals.

Check out The 10 best things to do in Panama.
3. Nicaragua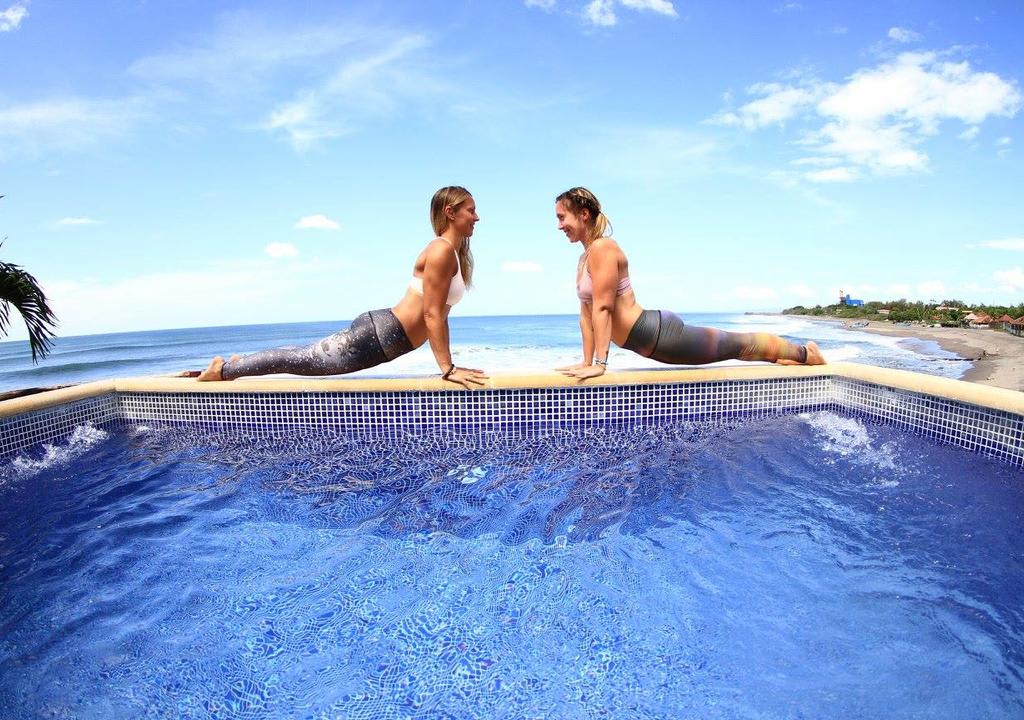 For some reason, Nicaragua seems to get an especially bad reputation in terms of safety, but it's actually one of the safest Central American countries. And where else in the world can you go volcano boarding?
You can visit Nicaragua as Worldpackers volunteer and help in some positions:

4. Belize
Belize is unique in that it is an English-speaking country. Perfect for adventurers, Belize offers Mayan ruins and excellent diving and snorkeling.
You can visit Belize as Worldpackers volunteer and help in some positions:

5. El Salvador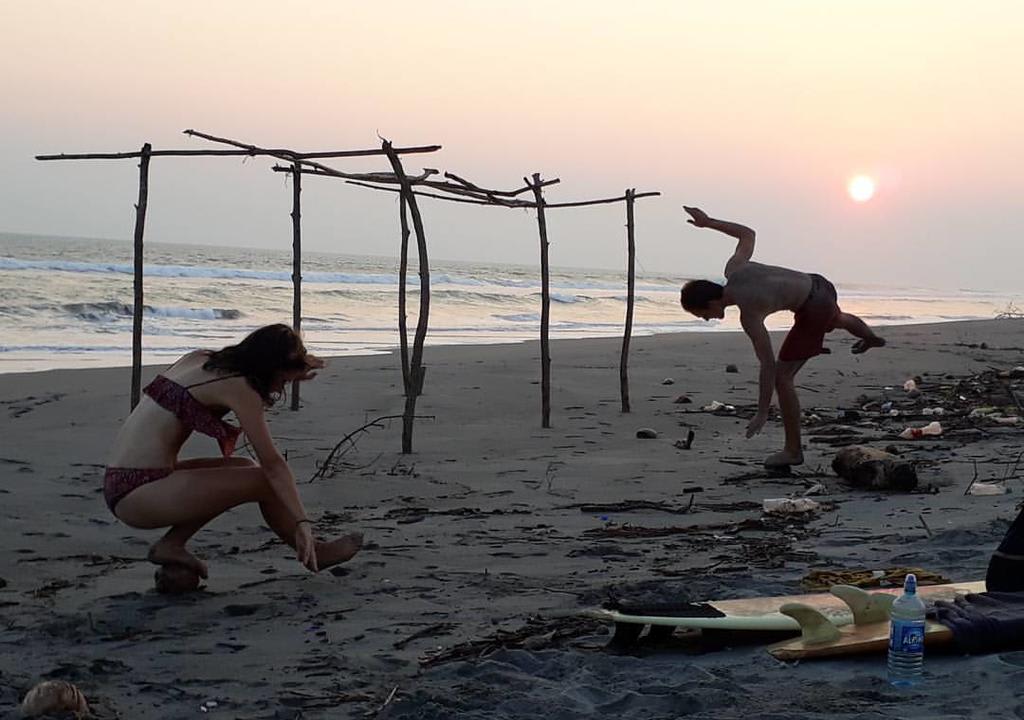 El Salvador is the first country on our list that's part of the Northern Triangle. But as explained, much of the country's problems do not affect tourists, and El Salvador has so much to offer, including coffee plantations, ruins, and, of course, beautiful scenery.
You can visit El Salvador as Worldpackers volunteer and help in some positions:

Explore El Salvador Island while teaching English for kids. No previous experience is required.
Play music around a campfire and explore a paradisiac island. You will have the opportunity to do excursions and hikes around town and make many friends.

6. Guatemala
Guatemala is a favorite among backpackers, especially for the Lake Atitlan area, which means there are plenty of hostels, parties, and new friends to be found.
If you'd like to know more about this topic, check Is it safe to travel to Guatemala?
You can visit Guatemala as Worldpackers volunteer and help in some positions:

7. Honduras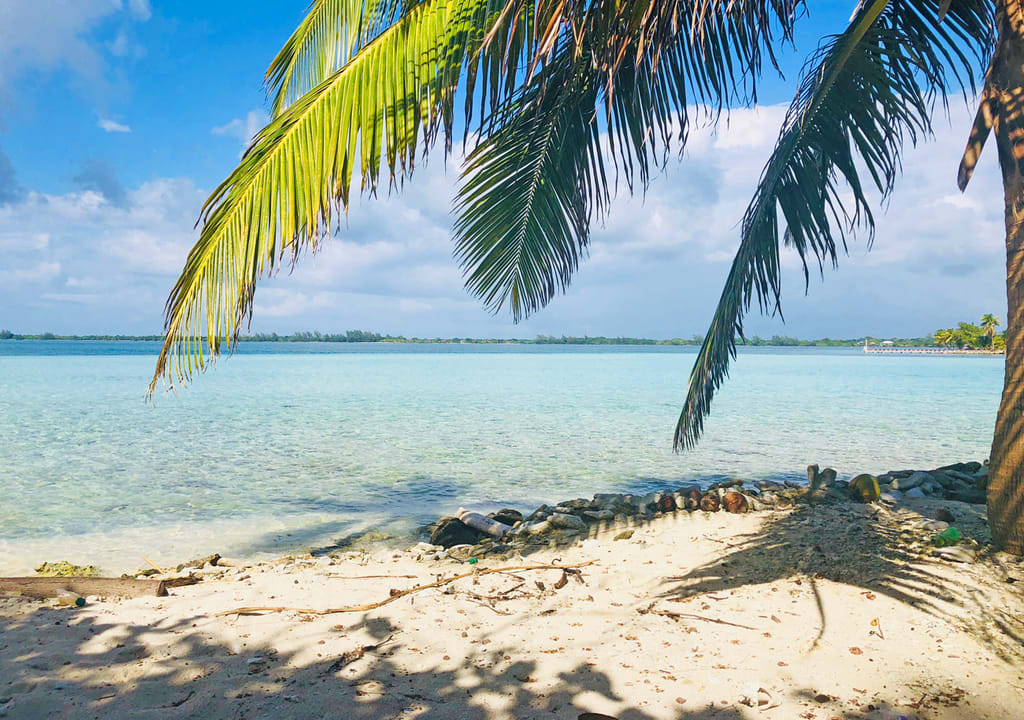 Just off the coast of Honduras is a string of islands known as the Bay Islands. The largest of these islands is Roatan, which is not only safe to visit but also one of the cheapest places in the world for learning to dive.
You can visit Honduras as Worldpackers volunteer and help in some positions:

Learn permaculture with locals in a farm on a Caribbean Island and spend your free time snorkeling, diving, freediving or hanging out on the beach.
Apply for a volunteering position in a beautiful fun hostel in Honduras as a bartender and live the experience of your life!
Plan your trip with the best things to do in Honduras.
Bonus: Dominican Republic
Technically the Dominican Republic is a Caribbean country, not a Central American country. But I've included it here as a bonus because if you select "Central America" as a filter when searching through Worldpackers volunteer opportunities, it includes Caribbean countries as well.
The Dominican Republic is not only safe to visit, but it's also a welcoming, beautiful, and geographically diverse country with a lot to offer travelers.
You can visit the Dominican Republic as Worldpackers volunteer and help in some positions:
How to stay safe when visiting Central America
In addition to general safety practices, there are some tips specific to Central America that will help you stay safe.
Stay informed. It's always a good idea to be informed of the political climate of the country you're visiting, but in places like Central America, where there has been a lot of political unrest until recently, situations can escalate quickly.
Especially when visiting capital cities, it's important to stay aware of what's going on. Locals are an excellent source of information about current events and which areas are safest for you to visit.
Don't do drugs or drink excessively. Because of the region's problems surrounding drug cartels, penalties for being caught with drugs are harsh. It's just not worth the risk. And drinking excessively always makes you an easier target in the eyes of pickpockets and scammers.
Separate your cash. Never carry all of your cash in one place so that if you do fall victim to thieves you'll still have some cash to get by on.
Leave your valuables at home. Flashy jewelry and valuables will attract the attention of thieves. It may be a good idea to invest in a money belt and/or dummy wallet. And never, ever leave your belongings unattended, not even in locked cars.
Avoid isolated areas. Especially at night, stick to more heavily populated areas where you're less likely to fall victim to violent crime. Don't walk on otherwise empty streets.
Take taxis, not public transit. Buses are often targeted by gangs and extortionists. Use reputable taxi companies instead, especially at night, and always make sure the taxis are marked before entering a vehicle. If possible, stick with friends or fellow solo travelers when using taxis. If you absolutely have to take a bus, the bigger, luxury lines are the safest.
Bring copies of your passport and other identification. Stolen passports are a big issue in certain Central American countries. Always have copies of your important documents on hand.
Learn some Spanish. Aside from making communication simpler, knowing some Spanish will help you stay more aware of what's happening around you. And in case of emergency, you'll be able to get help more quickly if you're able to communicate in Spanish.
Download language and navigation apps that can be used offline. Maps and translators are helpful for obvious reasons, and there are plenty of apps out there that can be used even without WiFi.
Avoid hurricane season and flood seasons. The weather can be a true safety concern in Central America. Hurricane season runs from June 1 through November 30. Flood seasons vary by country so look those up when planning your trip.
Bring a water filter. Throughout most of Central America, you'll want to filter tap water before drinking it.
Trust your gut. Your intuition is one of your most valuable safety tools while traveling. If a situation feels off, trust that something is wrong and remove yourself from the situation as soon as possible.
How can Worldpackers make visiting Central America safer for you?
There are two main ways that I consider Worldpackers to be a huge help in terms of remaining safe while traveling in Central America.
First, there's the Worldpackers insurance, which is included in your Worldpackers membership. If you arrive at your host in Central America and the situation you find is not what it was supposed to be, Worldpackers will find a different host for you nearby or pay for you to stay up to three days in a hostel.
Second, Worldpackers facilitates a built-in community for you upon your arrival at your host. Not only will there be locals to help inform you about current events and guide you on which areas are safe for you to visit, but there will likely also be other volunteers.
That means there will be fellow travelers with whom you can share taxis and explore. Having a built-in community that looks out for each other during your travels is invaluable!
All in all, Central America is a much safer region of the world for tourists than you may have previously believed it to be. Especially with the help of Worldpackers, there's no reason to let the fear of crime or violence keep you from exploring this extraordinary part of the world.
Where in Central America are you most looking forward to visiting? Have you already traveled through Central America and have safety tips and insights of your own to share? If so, I'd love for you to share them in the comments!
Keep exploring the world with the The safest places to travel right now.