Summer travel ideas: 15 TOP destinations (with free stay!)
Discover some summer travel ideas for your next trip and 15 amazing destinations around the world
8min
It is not easy to find good summer travels ideas, because even if summer is one of the best times of the year, it is also the time in which everyone wants to travel. The result is that all the most famous and best places are super crowded.
Summer happens to be the peak season for most destinations around the world, and the consequence is that prices get higher and places get very busy.
But if you are one of the travelers that really want to enjoy a summer vacation, or if you have no other choice and it's the only time of the year you can travel - don't worry, you've come to the right place.
In this article you will find out 15 top destinations for summer travel ideas and also some very good tips to have free stay and enjoy the places no matter the crowds and the prices.

Summer travel: the 15 best places to visit
As we said, summer can be the busiest time of the year to travel, and that's why it can be very expensive to have a summer trip, and also a bit stressful because of the crowds.
But this doesn't mean you cannot have a very nice summer travel, if you want. There are many ways to avoid crowds and try to save as much money as possible. One of the best is volunteering.
Have you ever thought about volunteering in the places you visit? It can be a life-changing experience. When you volunteer, you usually help out for a few hours a day and get free lodging and sometimes free meals in return. Plus, you'll get to know other travelers like you and make new friends.

Would you like to volunteer during your travels, but you don't know where to start? Let me introduce you Worldpackers, the best platform for finding volunteering positions around the world. On the Worldpackers platform, you can look for volunteering positions in more then 170 countries, according to your skills and to what you want to do. All the hosts of the platform are verified, and usually you need to help them some hours per day, getting in exchange free accomodation and sometimes free board.
As you can imagine, volunteering is the best way to save money, because you don't have to pay for your accomodation. And as you now know, it can be very useful in the summer.
It is also a good way to avoid crowds but having a good experience at the same time. When you volunteer, you usually start traveling a little bit more off the beaten path, and living wonderful experiences without being surrounded by too many tourists.
You usually get in touch with locals and discover some very good tricks and hidden places, typical and local things to do, food to try, and so on. Volunteering during your travels can help you to live a more local experience, far from the crowds.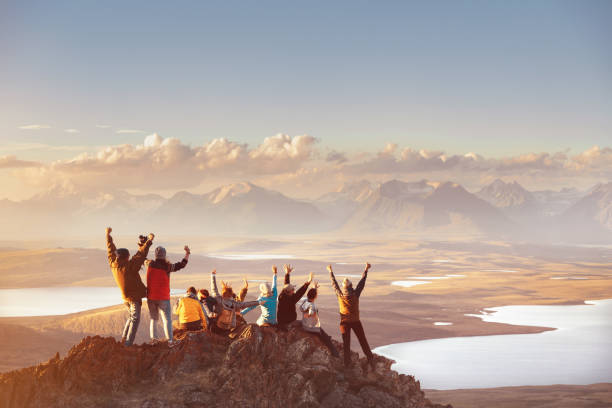 1. California in the summer
California, the Golden State, is one of the best summer destinations. The sunrise is perfect, weather is good, and you can basically make any kind of trip like:
Hiking in its national parks
Having a road trip
Relaxing at one of the stunning beaches
Enjoying city life
California can be very expensive in summer, but you don't have to worry, you can volunteer there with Worldpackers. Live a hostel life in San Diego, or become a photographer by the beach in Los Angeles.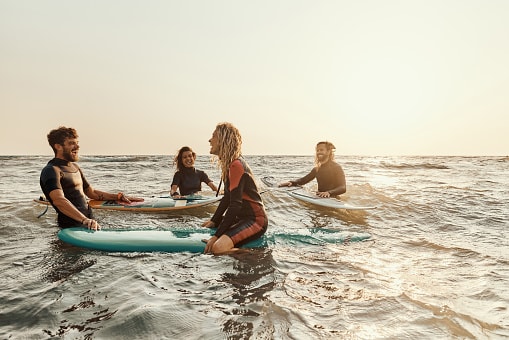 2. Italy in July
Italy is a stunning destination for summer travel. Beautiful cities, the best food in the world and lots of beaches -it's not very hard to pick a place to go.
The only thing to know is that Italy is quite expensive in summer, and packed! If you want to avoid crowds and live an unforgettable experience, there are some volunteering experiences that you could try, like a farm experience in the south of Italy, or live in a holistic center in the beautiful Tuscany region.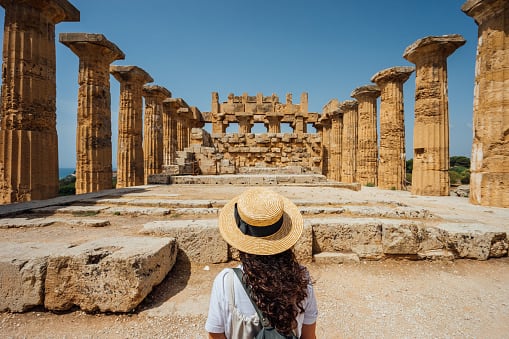 3. French Riviera's summer
There is always something romantic about France. But if you are heading there in summer, the best place to go is the French Riviera. The beaches are amazing, the villages are très chic, and there is a unique atmosphere.

You can volunteer there and immerse yourself in the local culture by helping in this hostel.
4. Patagonia in the summer?
If you want to visit Patagonia and do all the beautiful hikings around the Cordillera de los Andes, you have to go there in summer. It can get freezing and snowy over there, so it is better to go when it's warm.
Don't forget that summer is from December to February in that area of the world, so it could be even busier because it is also Christmas period.
But you don't have to be too worried about that, because if you volunteer, you can live an unforgettable experience without spending too much money and being away from the crowds of tourists. Would you try to help in a farm right in the National Park of Los Glaciares, in Argentina?
5. The best time to visit South Africa
Did you know that summer is the best time to go on a safari in South Africa? If you want to have the highest chance to spot the big 5, summer is the time to go.
Africa is also one of the best places to try eco-volunteering. You could volunteer in a eco village, for example, and get in touch with permaculture projects.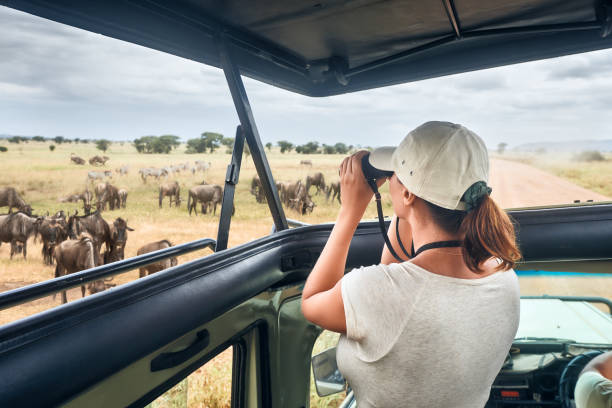 6. Norway beyond the northern lights
The country is famous both in winter and in summer. In winter you can see northern lights, but it can be pretty cold. If you prefer warmer weather and you love to go hiking, you may consider going to Norway for a summer travel.
There are so many beautiful places to go hiking up there, and the fjords can be seen in their best shape during summer.
Volunteering in a farm in Norway can be a good way to save money, because the country is very expensive, and also learning new things.
7. Canada's perfect summer
Canada is one of the top summer travel ideas. It is huge, full of national parks, some of the best lakes and mountains in the world.
Summer weather is usually pleasant and not too hot -just perfect temperatures to go hiking, and going outside in general.
You may need a while to explore everything you want in this big country. That's why volunteering in Canada can be a good idea to live there for a little bit without running out of money. You can help a local community, or live in a remote area and live the experience of a lifetime.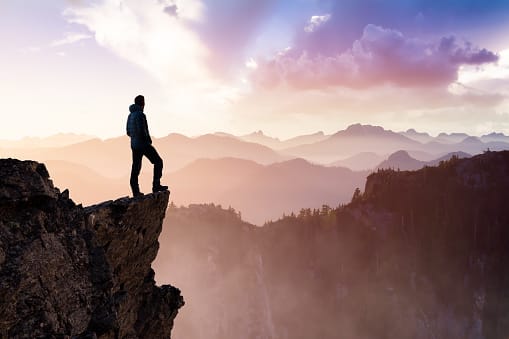 8. New Zealand in the summer
New Zealand is very remote for most travelers, but it's a place to visit once in a lifetime, and summer is the best time to do it.
Winter can be very cold and not easy to get around. Summer is perfect, temperatures are warmer and you can enjoy all the amazing landscapes of this special country.
If you want to get in touch with the locals, you can try to have a eco homestay volunteering experience there.
9. Greece in August
Greece is a very good summer travel idea, there is no doubt. With so much history to discover, but also paradise islands all around -it is not easy to decide where to go.
Greek islands are world famous for their sea views, beaches and fancy hotels. But if you want to save money and live a more authentic experience, you can volunteer there, for example in an organic farm.
10. Spain, the sun of the European summer
Spain is always a good idea, especially in summer. It won't be easy to pick a place, it really depends on what you prefer to do. You can go sightseeing in the cities, enjoy the beach, go hiking in the moutains and more.

If you want some inspiration, you can have a look on the volunteering positions and pick a destination where you want to volunteer. Some ideas can be volunteering with animals or have a spiritual and permaculture experience.
11. Portugal beaches
Portugal is one of the best European countries to visit in summer. It is usually cheap, but in summer it can be a little more expensive. Surfing in the portuguese beaches and enjoying some unique sceneries over the ocean is breathtaking. And don't forget to drink a good glass of Porto wine.
If you want to save money on accomodation, you can volunteer in Portugal. Stay away from the crowds and try to have a retreat in the middle of nature.
12. Caucasus summer
Caucasus is not the most common place to go, but lots of backpackers have started to visit this part of the world. We are talking about countries like Georgia, Armenia and Azerbaijan. They are still off the beaten path and happen to be perfect to be visited in summer.
It is a huge area, so you can pick a country or go for a long term travel and visit them all. Wouldn't you try to volunteer in a hostel in the stunning countryside of Armenia?
13. Iceland dreams
Iceland is a great destination for summer travels. Weather is not always good and warm up there, so if you want to enjoy the sceneries and the hikes you have to visit it in summer. This is also a great time to the visit Iceland's capital Reykjavík
Iceland is very expensive, so volunteering there is the best decision. If you want to meet other travelers and local people, volunteering in a guesthouse is a great thing to do.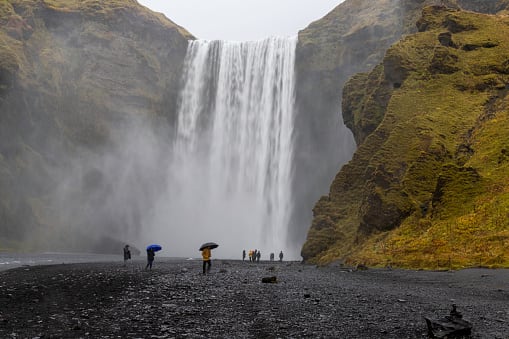 14. Summer travel: Indonesia
Indonesia is a wonderful country, with so many things to do and see. Summer is the best time of the year to visit it and enjoy it at its fullest.
It is also the perfect place to learn something about yoga and holistic world, a place to relax and find inner peace. You can help the local communities and have a good social impact with Worldpackers ther.
If you want to help in a social project, go volunteering in Indonesia.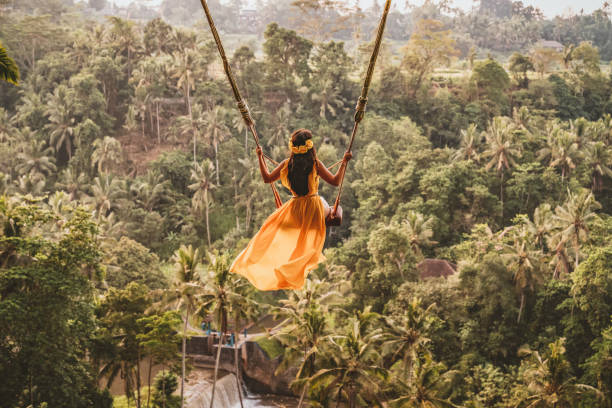 15. Ireland with little rain
Ireland is a very good place to visit in summer. It can be very rainy, but in summer your chances to see sunshine increase a lot.
Some features of Ireland are its beautiful cities, stunning castles, and good beer - sounds good to me! If you want to have a stay in the middle of nature, volunteering in Ireland es always a good idea.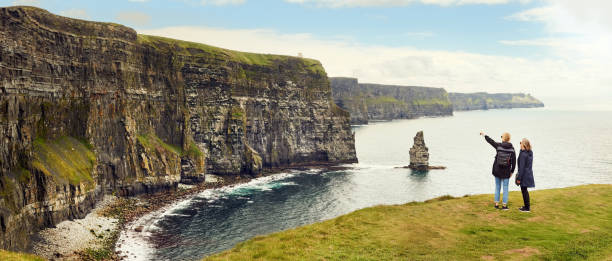 Now you know the top 15 destinations for summer travel ideas. And you also know something more about volunteering around the world.
Now you have no excuses to enjoy a perfect summer travel without worrying about prices and crowds. Subscribe to one of Worldpackers plans and start volunteering around the world!

Keep reading the Worldpackers community tips: